Consumers all over the world become more and more concerned about privacy issues. Naturally, tech giants are responding to the situation by adding features designed to enhance our security and privacy online. Apple is not an exception.
In macOS Mojave, you are granted more control over your Mac camera and microphone accessibility. With macOS Mojave, it takes just a few clicks to prevent particular apps from accessing your microphone and camera.
It is by no means a guarantee of absolute privacy, but at least it makes it harder for shady trackers to follow what you do.
Why control Mac camera and microphone access
Your microphone and camera are two channels through which your sensitive personal information may leak—especially if you have a habit of downloading apps from questionable sources and regularly grant them access to your device via your Mac camera, microphone, or contact list.
Make sure what happens on your Mac stays private. Here's how:
Promise to never download software from unofficial sources
Learn how to control access to your Mac microphone and camera
The first step is completely on you. The second, though, is something we're happy to help you with.
Mojave privacy protection: control access to microphone and camera
By default, macOS prohibits access to your microphone and camera for all apps. This means no app can have access to your mac camera or microphone without your consent.
However, when you launch an app for the first time, you see a permission prompt asking you to grant access.
If you're anything like the majority of people, you click "Allow" without even thinking. If it sounds familiar, chances are high that by now you've allowed dozens of apps to access your microphone and camera.
Fortunately, you can still take your control back.
Check which apps have access to your Mac camera and microphone:
1. Click the Apple icon at the top-left corner of your screen and pick System Preferences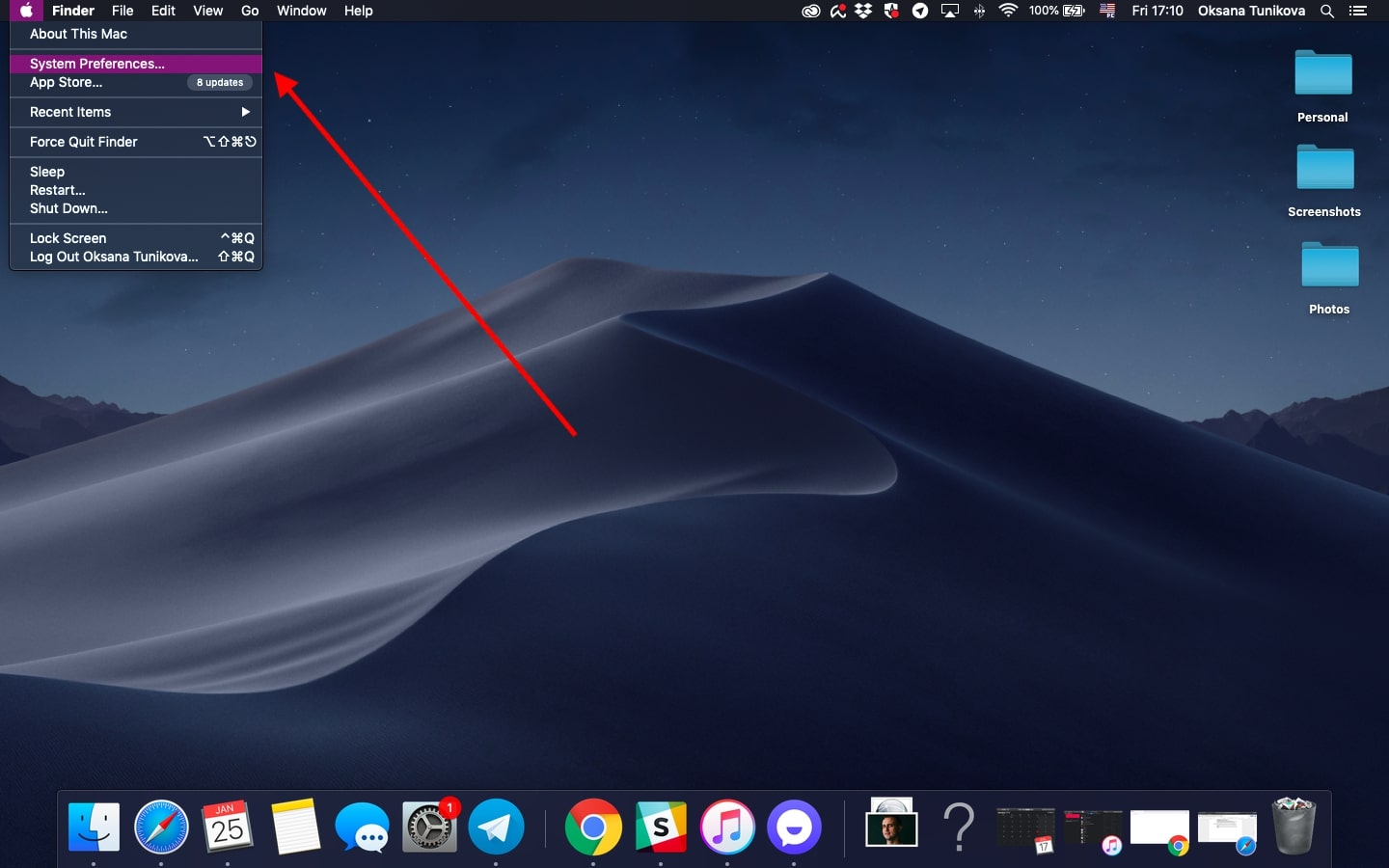 2. Find the Security & Privacy icon, and click on it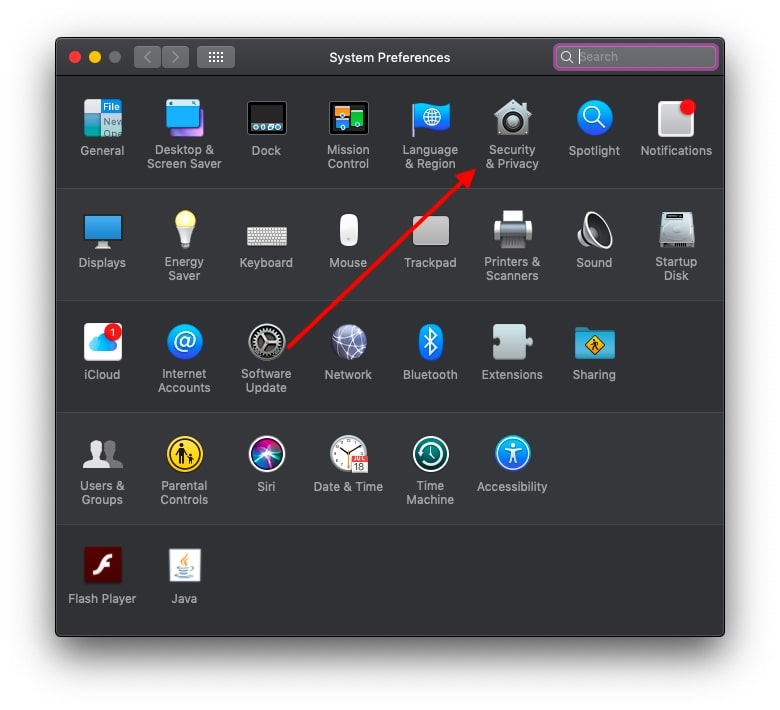 3. Click the Privacy tab on a menu at the top
4. In the left panel, find Camera and Microphone sections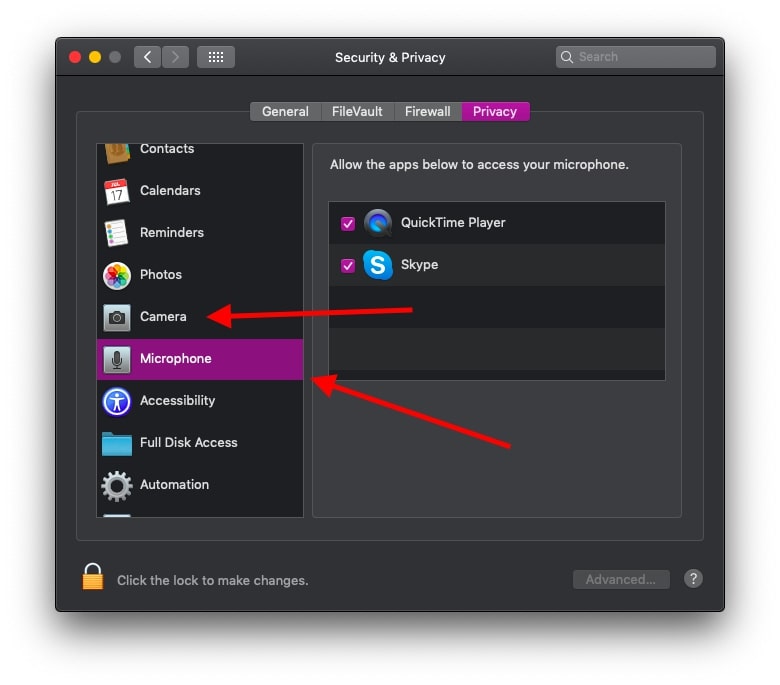 5. Click them both one-by-one to see which apps are currently allowed to access your microphone and camera (those with an access have a check mark)
Revise the list of apps with access to your camera and microphone:
1. Look through the list of apps that do have access to your microphone and camera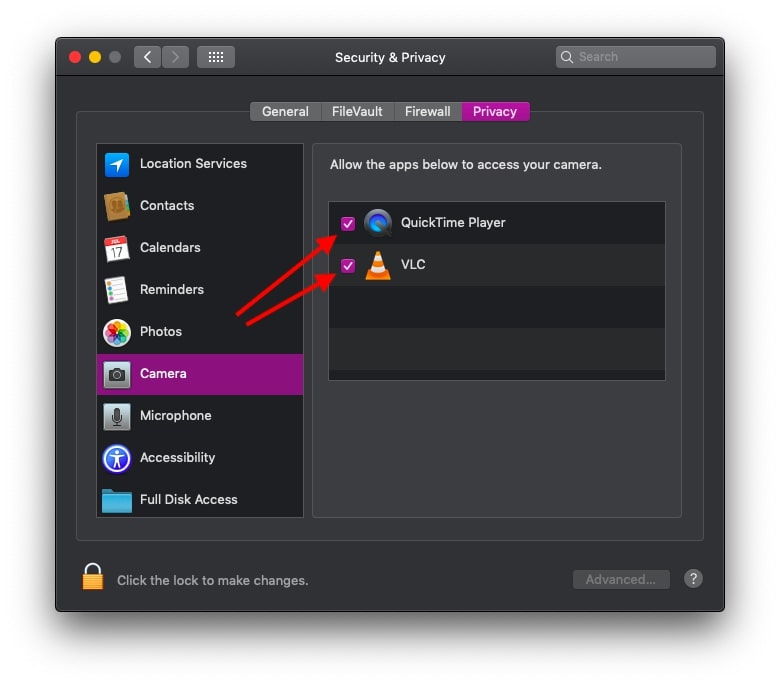 2. Uncheck boxes for all the apps you don't want accessing your camera and microphone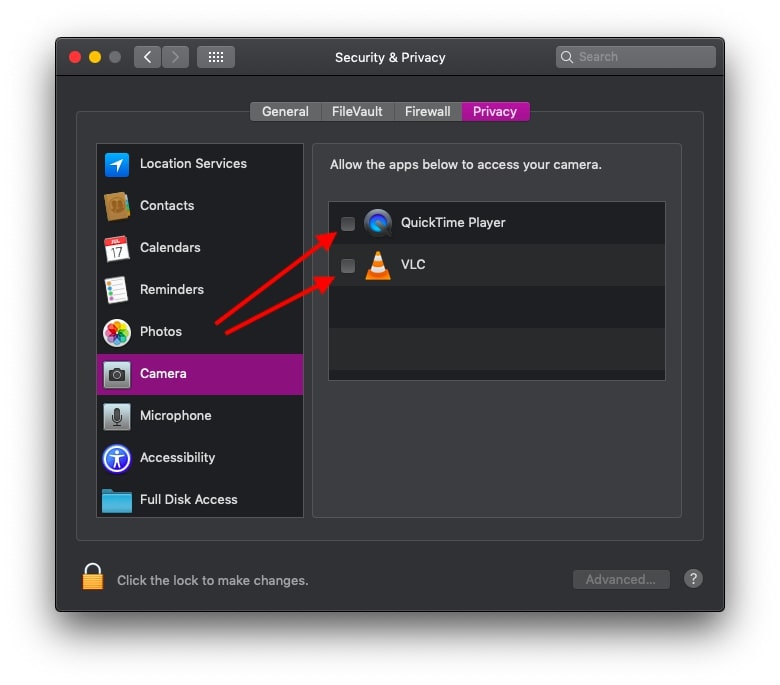 Done! Your control over your Mac camera and microphone is back. It might still be true that the walls have ears (and eyes), but at least your Mac is back on your team.

Read more: