Mac Tips
January 23, 2019 | 11 min read
How to Forget a Network on Mac
If you need to change some of Wi-Fi settings, Macs have intuitive menus to help you customize and improve your web performance.
If you would like to know how to forget a network on your Mac, or want to learn how to choose preferred networks, this article is here to help.
Why you might want to forget a network on Mac
How to forget a network on Mac
How to choose preferred networks on Mac
How to stay safe when connecting to public Wi-Fi
Forgetting a network means you won't be connected to a network automatically when it is nearby. Still, you can reconnect to it any time you wish—you can easily find it in the list of available networks in Wi-Fi status menu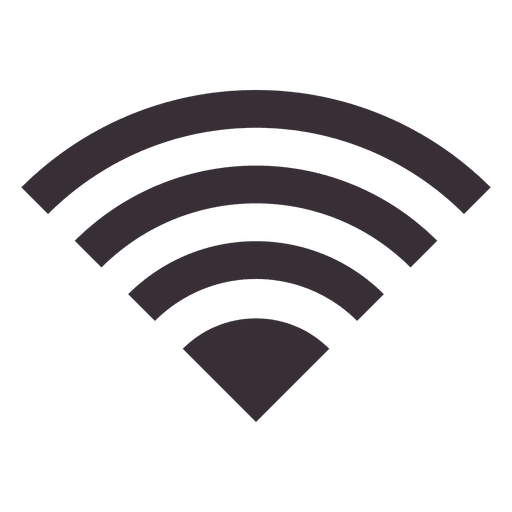 located in the upper-right corner of a screen.
You may want to forget a network on Mac in situations when:
You've recently changed your network, and you don't want to automatically connect to the old one

You want to avoid connecting to particular networks for security reasons

You want to tidy up all the networks your Mac has ever been connected to

You're looking for ways to improve slow performance by forgetting and reconnecting to your home or office network
To start, you should open the list of Wi-Fi networks on your Mac and see how many of them you have been connected to since you've got your current Mac. Maybe our article is a reminder to clean up some old ones.
Want to know how to forget networks? Proceed with the information below.
Forgetting a network manually is an easy and fast process that doesn't require special software.
Follow these guidelines to say goodbye to useless networks:
Click the Apple Menu in the upper-left corner of the screen

Select System Preferences

In the new window, click Network

Choose the option Advanced in the lower-right corner of the window

From the list that appears, select the network you want to forget

Click the minus icon (﹣) below the list to remove it from your saved networks

Confirm your actions by clicking Remove → OK in the confirmation window

To save changes, click Apply in the lower-right corner of the window

You can select multiple networks by holding Command (cmd) while selecting the networks

To choose all networks shown in the list, press cmd+A

If it appears that the Mac won't forget a selected Wi-Fi network, try restarting your computer
Here is an alternative way to get to the preference menu easier.
Click the Wi-Fi status menuon the upper-right corner of the screen

Below the list of all Wi-Fi networks that are nearby, choose Open Network Preferences

Choose the option Advanced in the lower-right corner of the window to access the list of networks; then follow the guide above to forget networks
You can set priority for your Wi-Fi networks by choosing the preferred ones. Networks with a higher priority will connect to your Mac first even though there are several other networks available nearby. If the preferred networks aren't available at the moment, your Mac will connect to less preferred ones as long as you have the login credentials.
When do you need to choose a preferred network?
You might want to apply this option if there are several networks you have previously been connected to, but you want a particular one to take priority when connecting. For example,
Let's imagine there are several networks in your office building, but you want to connect to your personal one when you're at your desk

You went to your neighbors and used their Wi-Fi network, and it appears that you're still using it after you returned home

Your Network Name is of higher priority than Network Name 5GHz in the list of preferred networks, so you're automatically connecting to the slower network
To set Wi-Fi priority on Mac, follow the next steps:
Choose Apple Menu in the upper-left corner of the screen

Select System Preferences

In the pop-up window, click Network

Choose the option Advanced in the lower part of the window

Drag and drop these networks in the order you wish them to connect

Confirm your actions by clicking OK

To save changes, press Apply in the lower-right corner of the window
Note: This change will take effect on all of your Apple devices connected to the Wi-Fi network.
The average Mac user hardly ever opens their Network Preferences menu, so we'll share several helpful functions you can try there.
Get additional information about your Wi-Fi network, such as its IP address and Proxy

Improve security of your network by turning on administrator's authorisation for cases when you need to create or change a network or turn your Wi-Fi network on and off
How to run Wi-Fi diagnostics
Every time your Mac attempts to connect to a certain Wi-Fi network, it automatically checks for issues that could affect its performance and make your connection weaker.
If an issue is detected, your Mac will offer to run Wi-Fi diagnostics to identify the problem.
You can also start diagnostics each time you want to perform additional analysis.
Quit any opened apps, and connect to your Wi-Fi network

Press and hold down the Option key (alt), and click Wi-Fi status menu on the upper-right corner of the screen

Choose Open Wireless Diagnostics from the list that appears

You might be asked to enter an administration pin

The Mac will automatically start analyzing your wireless environment; it can take several minutes

To see any problems connected with your network, choose Continue to summary and click Continue

To be informed about problems with your connection, choose Monitor my Wi-Fi connection and click Continue

Do not close the window before your Mac has finished monitoring your wireless connection
Wireless diagnostics offers a list of additional utilities you can access from the Wireless Diagnostics menu bar:
Information to learn about the details of your current Wi-Fi connection

Logs turns on background logging and saves it in a diagnostic report

Scan gives you information about all Wi-Fi routers nearby and key information about them

Performance creates live graphs to illustrate the performance of your Wi-Fi connection

Sniffer captures the traffic of your Wi-Fi connection, so it is useful for diagnosing reproducible issues
For the best Wi-Fi performance, Apple also recommends the following:
Make sure that your router is up-to-date (learn how to check the update for AirPort and visit manufacturer's website for non-Apple routers)

Set up all Wi-Fi routers of the same network according to Apple's recommendations

Use this guide to reduce issues caused by wireless interference

Make sure you use a secure password to restrict third-party access
If you have problems that could not be solved by reconnecting to your network nor by Wi-Fi diagnostics, you might face some bigger challenges with your connection.
Public Wi-Fi enables you to stay in touch with friends and keep up with work wherever you are. Still you should remember that public networks are not as safe as the one in your home or office.
Below are few steps that will help you stay safe on public Wi-Fi:
Make sure that the software on your device is updated

Visit websites with HTTPS encryption instead of HTTP; they make your connection more secure

Do not give away a lot of personal information (such as your email or phone number)

Avoid downloading anything from unknown websites

Turn off file sharing on your devices:
On Mac, go to Apple Menu → System Preferences → Sharing and deselect all options

On Mac, go to Finder → Airdrop and in bottom of the window select No one for Allow me to be discovered

On your iOS devices, go to System Settings → General → AirDrop → Receiving Off
The next time you connect your Mac to a public Wi-Fi network in a cafe, library, or airport lounge, try to use our recommendations to keep your connection safe.
Now you know how to set up Wi-Fi connection on your Mac, forget a network on Mac, or choose the preferred networks for better performance. We've also covered some other functions you can use with your Wi-Fi status menu, taking you one step closer to becoming a professional Mac user.