Mac Tips
Updated: July 03, 2020 | 10 min read
macOS Big Sur: A Preview of Its New Features
A note to remember
When expecting a new updated version of macOS, you have to understand that with the bunch of new fabulous features it will bring, it may also make changes to how you secure your device and keep it private. To keep your Mac protected, you need to adapt to these changes pretty fast. It may be really hard to accomplish manually, so it's better to go for a progressive app that can do that for you instead.
If you want to keep your Mac safe, try MacKeeper. It's continuously updated to correspond to the latest macOS requirements and fully protects your Mac at the same time. Moreover, as a Mac user, you'll find there are many other useful features, such as antivirus, ad blocker, VPN, cleaning and optimization tools, among others
What about the new macOS?
macOS Big Sur brings big changes into the way we perceive macOS. As Apple claims—doing it all, in new ways. Streamed live on June 22, 2020, WWDC 2020 Special Event Keynote finally unveiled what to expect from the next macOS update.
First and foremost—Apple parted with 10.X versions that have been with us for the last two decades. There will be no macOS 10.16—instead, here's macOS 11, and it does seem like the start of a new era.
macOS Big Sur: FAQ
When is macOS Big Sur release date?
The new macOS is coming in fall of 2020. As for the public beta version, it will be available in July 2020. Not that long to wait, right?
Is macOS 10.11 free?
Yes, a free software update will be available for download and installation. The public beta version and the release version of macOS Big Sur are free of charge, as always. However, many experienced Apple users do not hurry to install the public beta version—as it may have some annoyances like macOS Catalina Public Beta did.
Which Macs are compatible with macOS Big Sur?
If you're wondering if your Mac can run macOS Big Sur, here's a list of compatible models:
MacBook

2015 or later

MacBook Air

2013 or later

MacBook Pro

Late 2013 and later

Mac mini

2014 and later

iMac

2014 and later

iMac Pro

2017 and later

Mac Pro

2013 and later
The good news that it can run on MacBook Air and Pro 2013 and later. However, experts from Macworld have noted that macOS Catalina supported more Mac models in comparison to the new macOS.
macOS Big Sur: new features
Design
The new macOS provides the refined design—the biggest changes since the introduction of macOS 10. Now, it comes in all-new shapes and colors. The vivid color palette, smooth window corners, changed button and controls shapes, the unified language of symbols, and sounds— all add up to a smoother navigation and Mac experience.
Buttons and controls will appear on the screen whenever needed. The updated sounds and alerts are even more pleasing to hear. Well, it may take Mac users some time getting used to all the updates—however, we quickly get used to good things, right?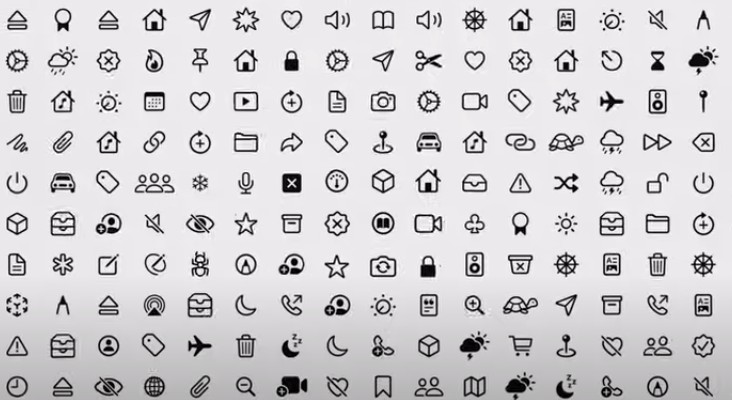 Apps
Apps sidebars got a new look—full-height sidebars provide more space for you to work with Photos, Mail, Finder, or other apps.
The Dock
The Dock got its upgrade—the refreshed design for icons with smother corners. It does now correspond with icons across the Apple ecosystem. Besides the Dock, the menu bar was transformed as well and now it is translucent and adapts to your desktop picture.

Safari
The reinvented Safari is indeed love at first sight. So much has been improved that Chrome or Firefox devotees will definitely consider switching to Safari. There's a lot of new things you can do with the updated Safari.
Customize your start page
Now you can customize the background image to begin your every browsing session. You can decide what to see on your start page, for example, Favorites, your Reading List, or Siri suggestions.

Translate the pages you visit
The most frequently visited webpages can be instantly translated in one of seven languages.
Get the website preview
If you're one of those Mac users having dozens of tabs open in Safari, this new cool Big Sur feature will reduce the time and effort to find the right tab. Simply hover over a tab to get a sneak peek of what's behind it.
Import passwords and settings from Chrome browser
Shifting to a new browser and importing all of the browsing activity is time-consuming. macOS Big Sur saves the day as you can import bookmarks, history, and passwords from Chrome to Safari with no effort.
Monitor passwords
Safari will notify you if any of the passwords you've saved have been compromised.
Enhance your privacy
Safari now has a built-in Privacy Report feature. Now you can identify, prevent, and block online trackers from following you whenever you browse with the reinvented Safari. No need to use the incognito mode every time you browse, either.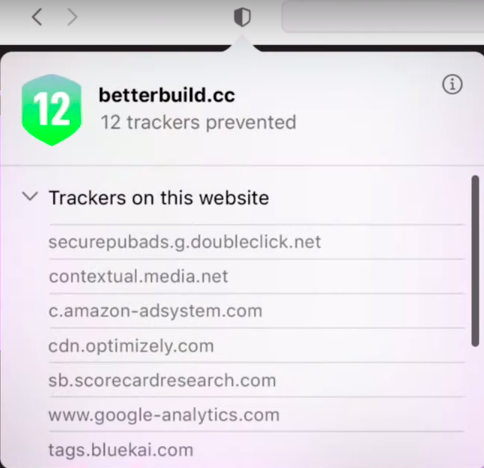 Get increased Safari performance
Recharge your battery less often when using Safari—with macOS Big Sur you'll be able to enjoy one additional hour of web surfing with Apple's browser in comparison to Chrome and Firefox. And that's not all—Apple promises up to three hours more when streaming videos when doing this in the enhanced Safari.
Messages
Messages app is ready to become a #1 rival to all other communication apps. Now it has a set of new tools and features to win over new users. Here what you'll be able to do with the next macOS update:
Use inline replies like in What's App that will let you reply to a specific message
Pin important conversations at the top of your list
Mention a person from your contacts list so that a mentioned contact will receive a notification from you
Create and edit Memoji on your Mac
Search phrases, photos or any other information across all conversations
Use Messages effects to make your conversations more vivid
And no matter what device you're using—all your messages are synced.
Maps
For those who can't imagine their navigation without Maps, macOS Big Sur has a lot of surprises.
With built-in Guides, you'll discover places to dine and go shopping. Besides, you can get a review (for example, Lonely Planet's one) of that very place. In addition, you can create your own guides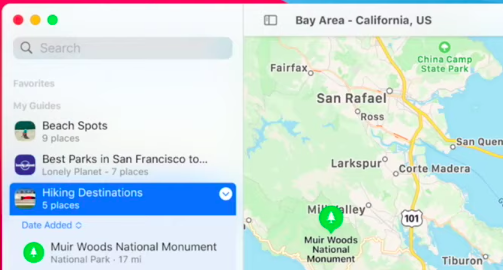 With Indoor Maps, your chances of getting lost at an international airport or a large mall will be really low
With Look Around you'll get a great 3D picture to get a better view on your Mac
With Cycling Routes option you can plan your bicycle ride with updated info on the traffic and send it right away to your iPhone
Control Center
Control Center is what many Mac users were craving for. Instant access to Bluetooth, Wi-Fi, Airdrop, Keyboard Brightness, or music—simply dragging and pinning what you need to the menu bar gives easy access from the new Control Center—all in one place. So, there's no need to do this in the System Preferences anymore.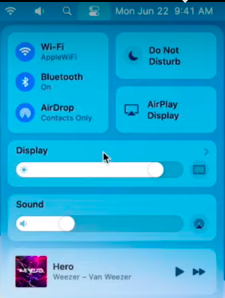 Notification Center
Forget about the Notification Center as we know it—starting from mac OS Big Sur it works as a mix of notifications and widgets. Notifications are now grouped by app or thread, which is a more convenient way to stay updated. Speaking about widgets, you can simply drag any widgets you want to add from the widgets' menu.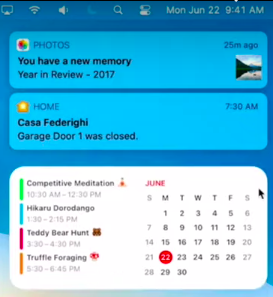 Did you know that macOS Big Sur Public Beta is already available? Be sure to check out the new features it has to offer!