How to remove MacKeeper ads
MacKeeper ads are meant to be useful and inform Mac users about solutions to major Mac issues. We run different types of ads, and you don't find some of them relevant, this guide will show you how to block them.
Why you see MacKeeper ads
Running ads is one of the most effective ways to inform users about a product or service. MacKeeper shows ads so that potential new users will become aware of the many tools and features that our service offers to keep Macs running smoothly and keep them protected.
What are MacKeeper ads?
How to get rid of MacKepeer ads depends on where you see them. There are several ways MacKeeper uses for advertising:
Online ads (like banners or search ads)
Partner ads (like software bundles or website pop-ups)
Software messages (like promo notifications)
Actually, different advertising methods mean there are different ways to block MacKeeper ads, too. Let's take a closer look at each one.
How to remove MacKeeper ads
Get rid of MacKeeper ads online
Full-screen ads
Sometimes when you browse the web, you might see an ad that opens in a new tab behind the active one. Here's what one looks like:
MacKeeper allows you to opt out and stop seeing our ads. To block MacKeeper pop-under ads, do the following:
Step 1. Click the X button in the top-right corner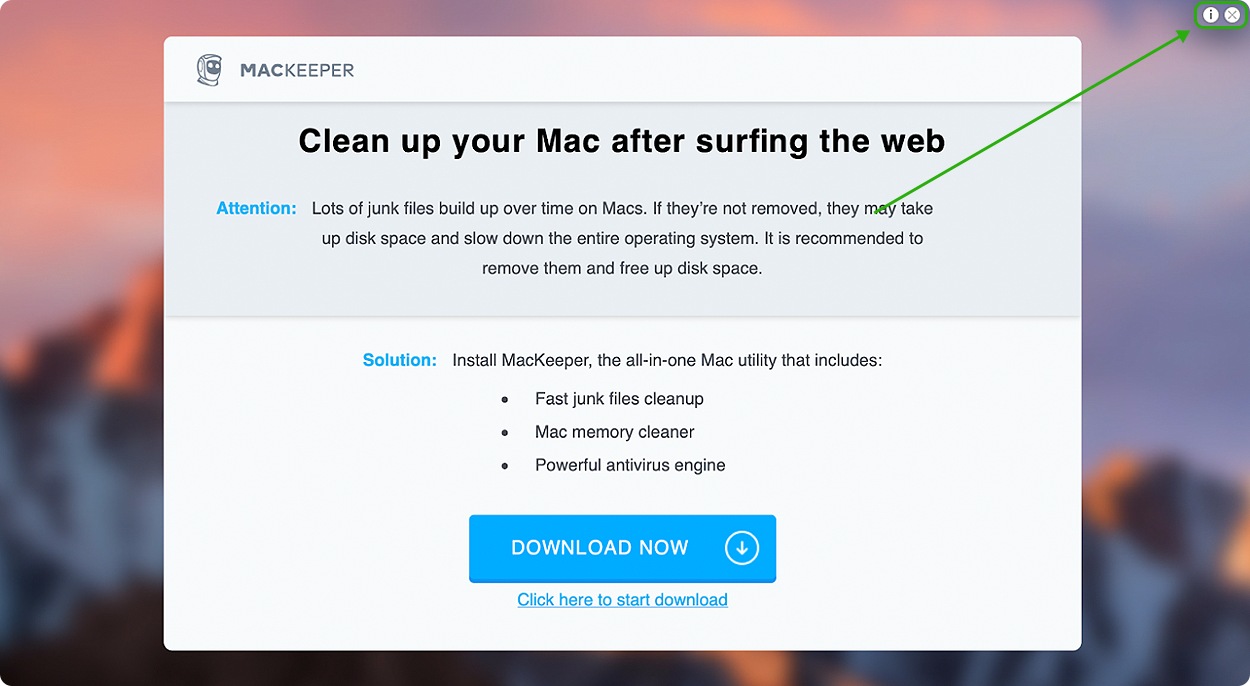 Step 2. Select the reason why you decided to hide this ad—this helps us improve advertising so it meets all Mac user needs

Step 3. Now you should stop seeing pop-under ads by MacKeeper
Banner ads
To stop seeing MacKeeper banners on websites, please do the following:
Step 1. Click the X button in the top-right corner of the banner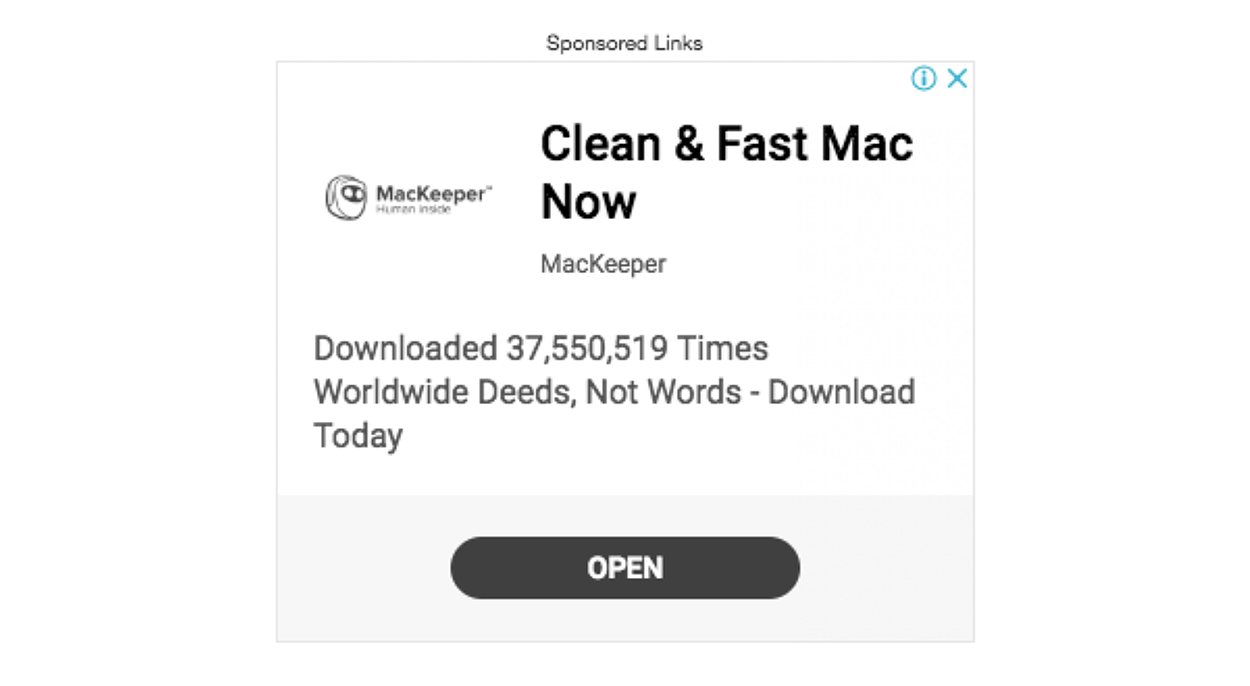 Step 2. Once you closed this ad, click Report this ad to help search engines know the reason why you closed this ad

Step 3. Select the reason why you've closed this ad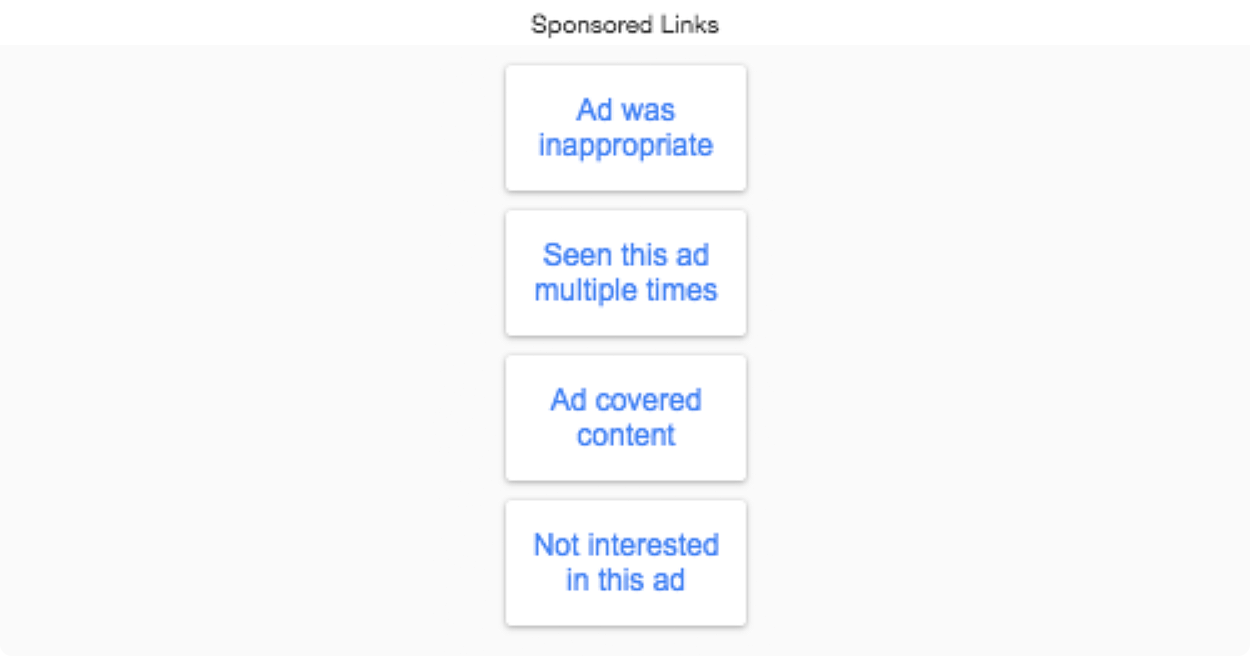 Note: Banner ads are run through Google. By closing and providing this feedback, you are sending your preference to Google and not directly to MacKeeper. Because of this, we cannot guarantee that you will not see more MacKeeper ads in the future.
Block ads from MacKeeper partners
Unfortunately, in the past MacKeeper was known for intimidating ads. The truth is, scary ads were the result of slippery partnership that MacKeeper used to have. We're committed to delivering useful ads, so since late 2017, we stopped working with shady marketers.
This is a serious issue for us, so we're doing everything possible to detect and penalize these marketers, and ultimately end our relationship with them. You can read more about how we've stopped using scary ads and cancelled low-quality partnerships.
Remove MacKeeper notifications
Once MacKeeper is installed on a Mac, it starts communicating with the user by displaying notifications in the top-right corner of the screen. We send different types of notifications—about MacKeeper scan results, license status, software updates, special offers, promo messages, and so on. Sometimes, users mistakenly take these notification for ads.
MacKeeper notifications are intended to guide the user and to help them use MacKeeper to the fullest. You can't turn off crucial notifications—like if adware was found on your Mac—however, there's a way to receive fewer notifications overall.
To disable personalized recommendations in MacKeeper, do the following:
Open MacKeeper
Click MacKeeper in the top-right corner of your screen
Select Preferences from the drop-down menu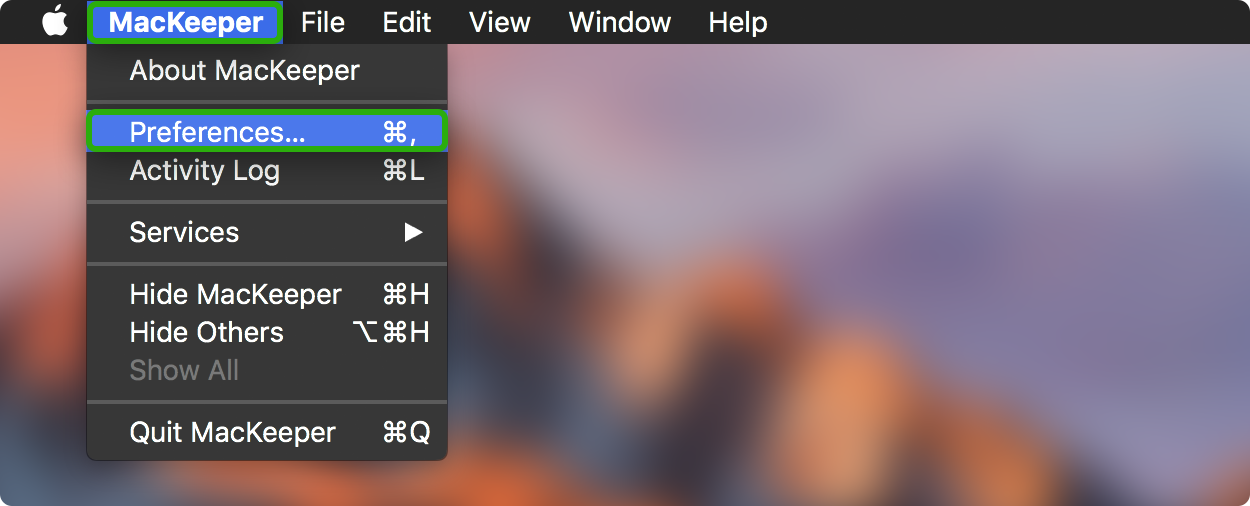 Go to the Privacy tab and deselect the Get personalized recommendations checkbox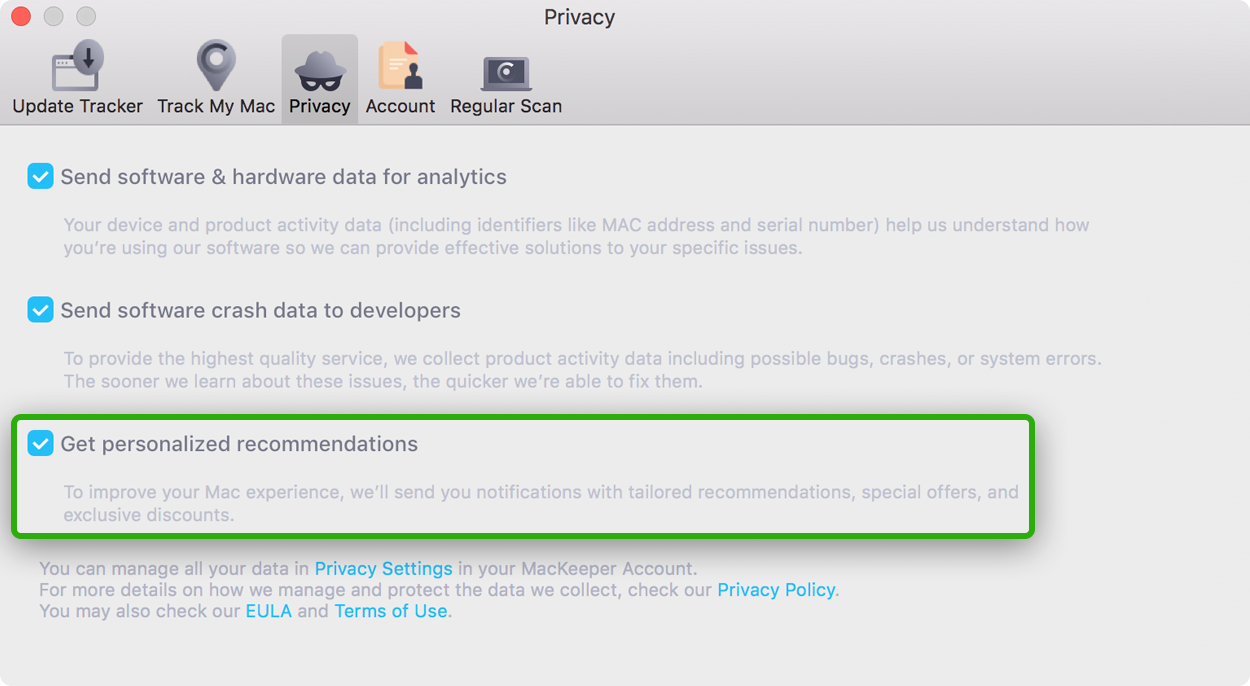 This will disable tailored notifications with Mac tips and tricks, personal offers, and special renewal deals.
MacKeeper also runs a background scan every 24 hours and notifies you only when something critical is found. These notifications are important for your Mac security, and we do not recommend disabling these notifications. Still, there's a way to stop these notifications.
To disable MacKeeper's regular scan notifications:
Step 1. Open MacKeeper
Step 2. Click MacKeeper in the top-right corner of your screen
Step 3. Select Preferences from the drop-down menu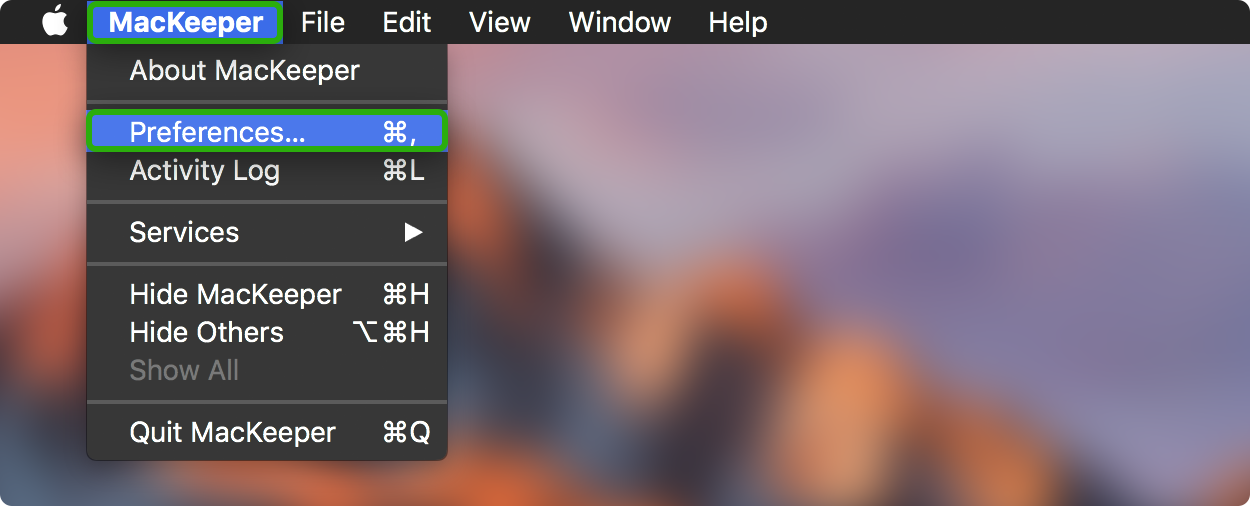 Step 4. Go to the Regular Scan tab
Step 5. Deselect the Automatically scan my Mac every 24 hours checkbox

This will stop MacKeeper from scanning your Mac every 24 hours and sending you notifications about its scan results.