Not just a Mac optimizer, it's a Mac makeover
Give it a fresh start—tune up Mac startup programs, clean memory, and update apps in a click.
Get MacKeeper when Mac performance lags
Apps are slow
Browser keeps freezing
Pinwheel spins endlessly
Memory Cleaner
Optimize your Mac memory and performance
Is your Mac feeling bogged down? MacKeeper can help to free up Mac RAM memory in real time. You'll notice the difference, especially when using resource-intensive apps.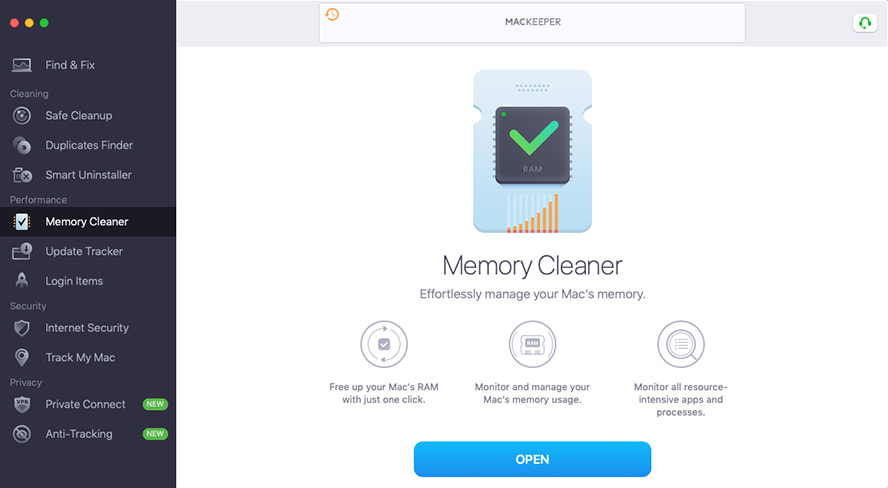 Automatic memory monitoring

Doesn't harm apps or files

Works best after using intensive apps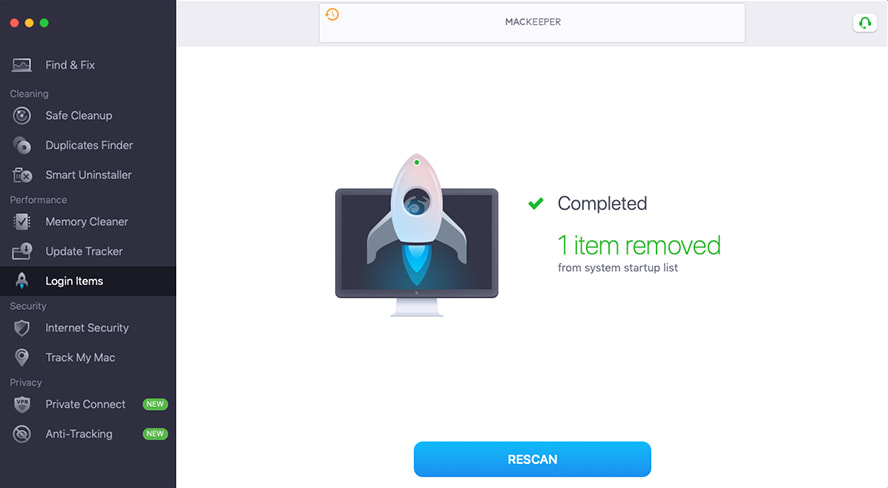 Login Items
Tune up your Mac's startup time
Too many login items can slow it down. But MacKeeper is a Mac system optimizer that puts you back in the driver's seat—you decide what loads and what doesn't during Mac startup.
See all login items in a clear, organized list

Easily disable them to optimize Mac startup speed

Keep system apps and operations safe
Update Tracker
Never miss patches or upgrade
No matter where you get your apps, MacKeeper is a Mac optimization software that checks all of them for available updates, patches, and upgrades.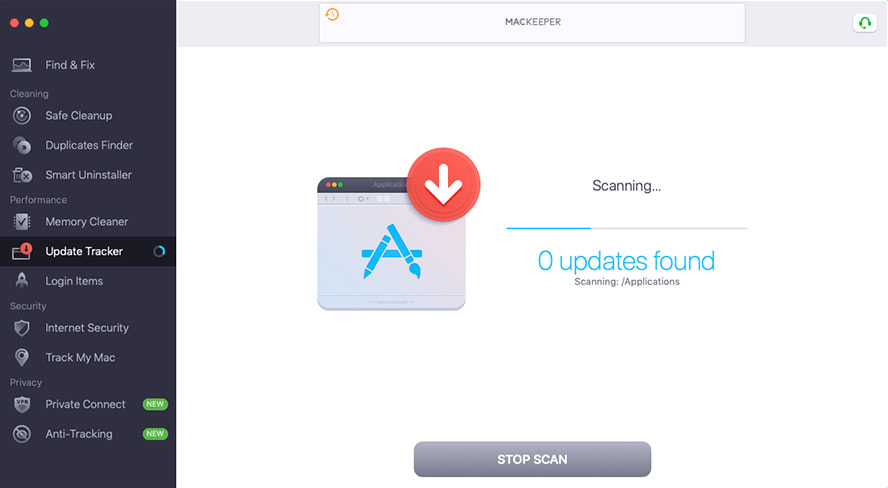 Works with most apps

Updates apps from multiple sources

Gives you the latest security updates
Relax—MacKeeper does all the heavy lifting
No need to manually fine tune startup items or rush through the latest app updates. MacKeeper works silently in the background to make sure your Mac is always running the way you expect 24/7.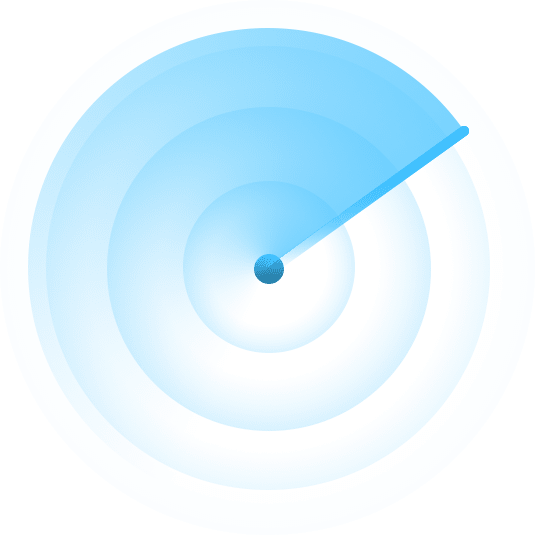 Mac Optimization FAQ
How can I make my Mac run faster with MacKeeper?
The following steps may optimize the speed of your Mac:
1. Save progress in all applications that you have active documents opened in (Microsoft Office, Apple Keynote, Numbers, Pages). Click the Apple logo in the upper left corner of the screen, and select Force Quit..., highlight applications one by one (all of them except Finder and MacKeeper), and select Force Quit.
2. Run MacKeeper's Safe Cleanup and remove all the junk files
3. Remove all the unnecessary items listed on MacKeeper's Login Items list. This is the way they slow down your Mac startup time.
4. Run MacKeeper's Memory Cleaner tool, and clear your memory on the Memory Usage tab
5. Run MacKeeper's Duplicates Finder, delete the items detected by clicking Remove Duplicates
6. Restart your Mac: click the Apple logo and select Restart
How can I update my applications?
MacKeeper's Update Tracker checks each application installed on your Mac for the newest version available. To find the latest updates for your apps, do the following:
Step 1. Open MacKeeper, and select Update Tracker from the left sidebar.
Step 2. Next, click the blue Scan for Updates button.
Step 3. Select checkboxes for apps you want to update and click the blue Update button.
Step 4. If you want to install all updates MacKeeper found, click the blue Update All button.
I don't want applications to start up automatically once I turn on my Mac. What can I do?
The Login Items tool helps you control startup programs on your Mac quickly and easily. Removing startup items can help your macOS load faster because it won't waste resources on loading unnecessary apps:
Step 1. Open MacKeeper, select Login Items from the left sidebar, and click Start Scan.
Step 2. Select the items you don't want to launch during the startup. Be careful though, ignore the items with a lock sign.
Step 3. Hit the blue Remove button at the bottom of the screen.
Got issues?
No sweat.
Ask your tech experts for help right here in the MacKeeper app. Tell us what's wrong with your Mac's performance and get pro assistance from real people anytime, 24/7.
Start Chat
Personal tech expert
Mac optimizer is just the start
Here's what else MacKeeper can do.
We've optimized millions Macs in 10 years
Now it's time for yours. Let's give your Mac the performance and speed it deserves.
Download