Don't miss your chance to get
up to 50% OFF
in our Black Friday Security Race!
Grab Discount
Easy Mac optimizer for maximum performance
Choose MacKeeper for faster startup time, more available memory, and automatic app updates.
Download
Optimize your Mac in 3 easy steps
Get more free RAM
Optimize the startup speed
Keep your apps updated
Resource-intensive apps often cause overheating or the dreaded spinning wheel. Run MacKeeper's Memory Cleaner to instantly optimize your Mac's memory, then quit useless processes for an extra push.
free up RAM space

see what's gobbling up your memory

stop memory-draining apps
Download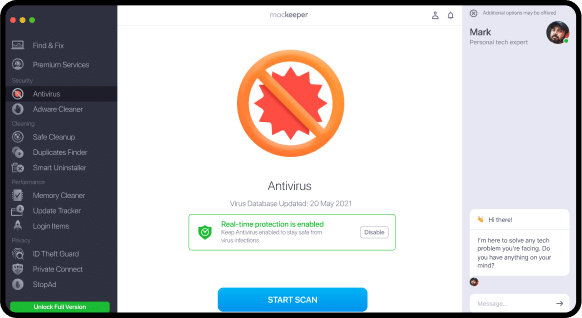 The more apps set to launch, the slower your Mac starts. Use the Login Items feature to manage these launch apps and put yourself back in control.
reduce startup time

find hidden apps launching every time

remove useless items from startup
Download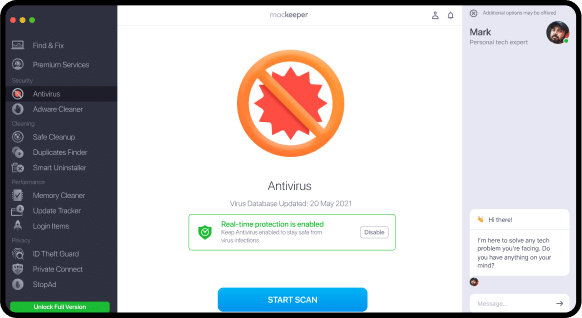 No matter where you get your apps, our Update Tracker feature checks all of them for available updates, patches, and upgrades.
use the most secure app versions

see all available updates in one place

decide which updates to install or skip
Download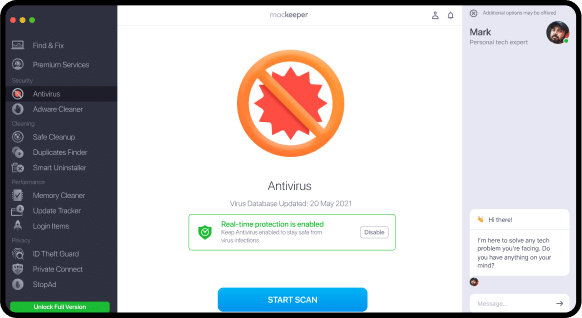 Check out reviews from trusted tech media
Optimizing your Mac speed is just the start
MacKeeper cleans and protects your computer too

Clean all the junk
Safely remove junk files
Get rid of duplicates and similar photos
Free up space after deleting useless apps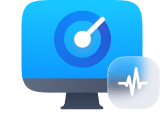 Stay safe from viruses
Block malware in real time
Get rid of adware infections
Monitor for potentially unwanted apps 24/7
Ready, steady, go

—welcome to our Black Friday Security Race!

Be the first to get secured and grab your perfect discount!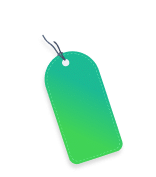 Limited offer
Remove junk files and unused apps
Quit memory-draining apps
Scan for malware infections
Protect from viruses in real time
Chat with tech support 24/7
Browse anonymously through VPN
Monitor for personal record leakss
You asked, we're answering
Will the performance tune-up affect my speed?
It should help your Mac run at least a little faster. Of course, every Mac is different, and a lot depends on how many apps are open, or how memory-consuming they are. However, in most cases, the basic performance tools included in MacKeeper should have a positive impact on your Mac's speed.
What does optimizing your Mac do?
MacKeeper uses its powerful performance toolkit to help your Mac run smoother. So, we'll help you clean up your RAM, and make sure your computer has enough memory to run several apps. Our performance optimizer will also display the list of all items launching at startup. Removing useless ones may help you boot your Mac faster. Finally, complete your optimization by updating old apps without essential security updates. Unless updated, they tend to run slower than they normally should.
How long does the system optimization take?
It depends. If your Mac isn't too cluttered, it's a matter of seconds. However, if you haven't optimized your Mac for months or years, the entire process could take a few minutes.
System Requirements:

macOS 10.13 or later, 100 MB of spaceFull requirements

Latest Software Version:

6.2, 1 月, 2023

Pricing:

Starting at $10.95/month

Developer:

Clario Tech DMCC
**Notarization is not the App Review. The Apple notary service is an automated system that scans your software for malicious content.