If Apple designed everything,
life would be seamless.
The same distinctive approach to the iPhone would be applied to your toaster, your makeup and your hygiene. Touch screen, touch toast, touch everything. Here you can discover how Apple would turn average technology into extraordinary design experiences.
No tech left unturned.
Here's how we predict the product design giants
would turn their hand to other pieces of tech.
Technology
Digital Camera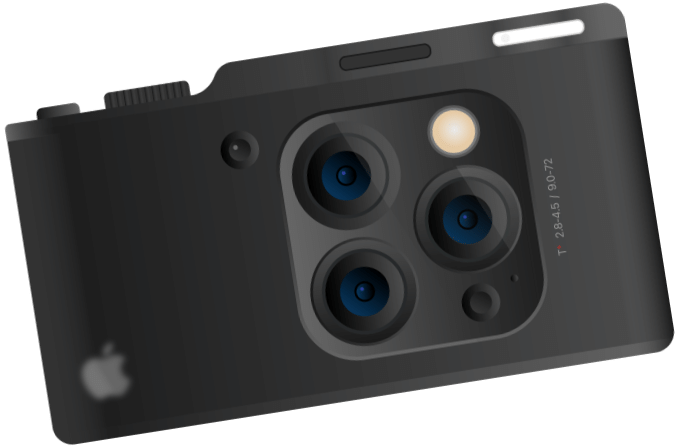 Technology
Digital camera
Your iPhone can already take photos, but with this Apple digital camera you'd be able to take even better ones.
With three lenses and a wide, fully interactive screen, you'd never again be foiled from the perfect shot by an annoying app pop-up.
From $2,312
Technology
Ultra-thin gaming
Games consoles are just co clunky, aren't they? Not anymore. Apple's attempt would be sleek, stylish and sexy, making it just as fun to look at as it would be to play.
Hey Siri, show me my high scores.
From $3,969
Technology
Ultra-thin gaming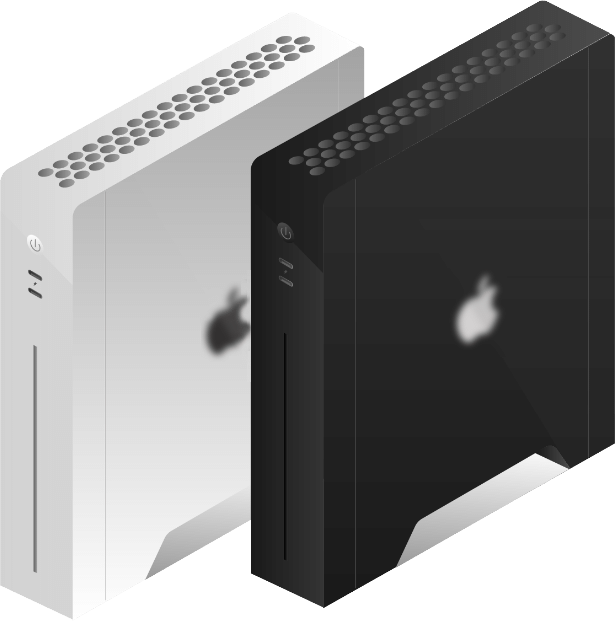 Night (out) mode.
Apple products all look so beautiful. Now you can too.
Beauty
Mac Lipstick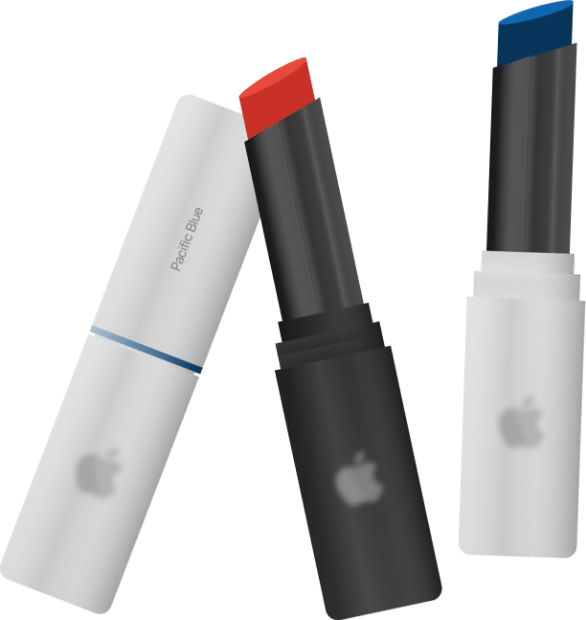 Beauty
Mac Lipstick
The new iMac comes in seven colours, and now you can match all of them.
Made from aerospace-grade materials, your makeup will be water, splash and dust resistant, helping your portrait mode look picture-perfect.
From $127
Beauty
AirBrush
Airpods, meet dental hygiene. These rechargeable toothbrush heads would sense when they're in your mouth, brushing as hard as their sensors tell them to.
Sure, they'd be very easy to lose, but they'd look good while they lasted.
From $152
Beauty
AirBrush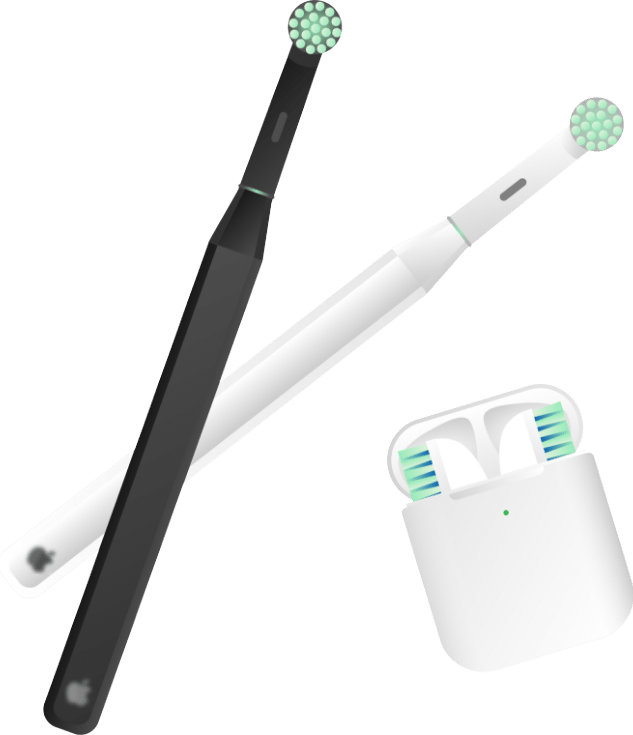 An Apple product a day.
Here's how Apple's innovations could make your home the talk of the town.
Home
FindMySocksTM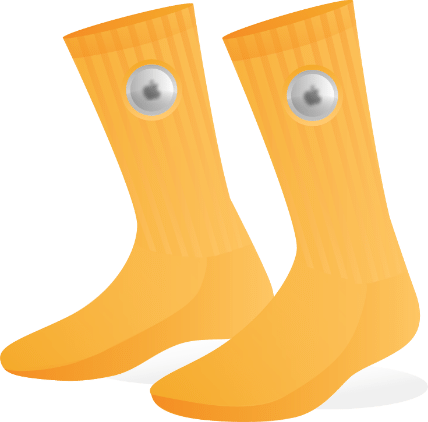 Home
FindMySocksTM
Fed up of odd socks? Consider them a problem of the past thanks to Apple's new sock technology.
Featuring AirTags, you'll be able to find them wherever they end up, whether that's behind the washing machine, under your bed or wherever your cat has hidden them.
From $56
Home
iBattery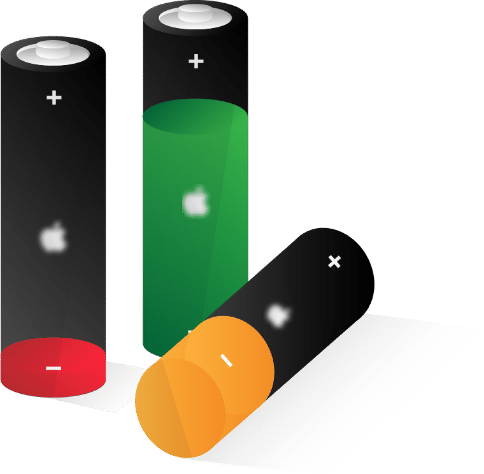 Home
iBattery
Imagine the battery power of the latest iPhone in your TV remote. That's what's possible with iBatteries.
Charge them up with your phone cable and enjoy endless power, at least until they bring a new version out.
From $50
Sounds of the past, today.
Apple's foray into music started with the iPod, but even they know it sounds better on vinyl.
Music
Touch turntable
Combine the past and present of music with the ultimate listening device.
Featuring incorporated playlists and that satisfying scratchy noise, it's everything a true music lover could want without having to sacrifice sound quality.
From $758
Music
Touch turntable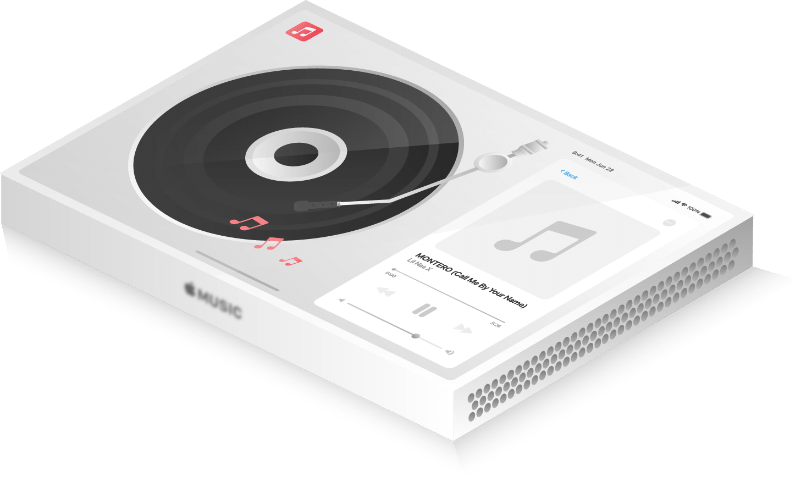 The perfect fit.
Exercise doesn't need to look messy. With Apple's gym equipment, you'd stay stylish while you sweat.
Fitness
iBike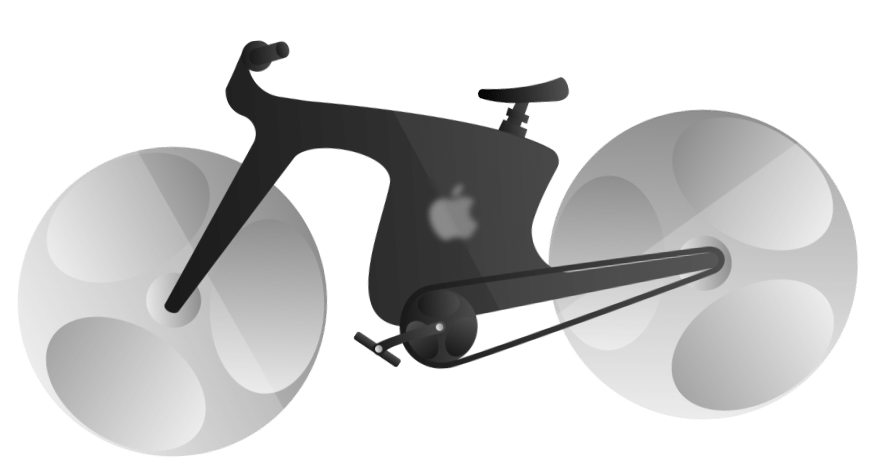 Fitness
iBike
Just like the iPhone, Apple's bike would be impossibly thin and scarily fast. With built-in interfaces offering you maps and music, biking would become less of a form of transport and more of a fashion statement.
From $1,782
Food
The height of taste.
Here's how Apple's distinctive design could make breakfast even better.
Food
Touch toaster
Take the guesswork out of breakfast with a beautiful retina display toaster.
Your toast will look so good you'll want to post it on Instagram, which will be easy with the integrated apps.
From $178
Touch toaster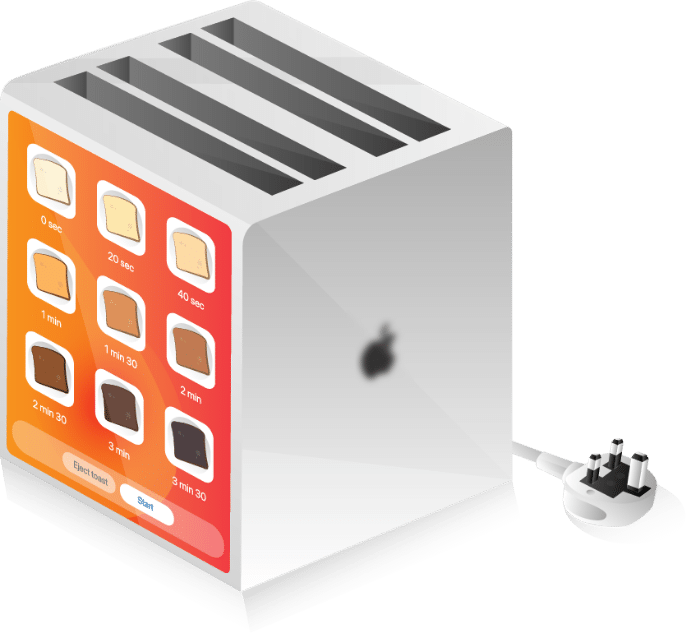 The methodology
We found the price of Apple items e.g. Apple Watch and their price difference on matching non Apple items e.g. regular smart watches. From this we were able to calculate how much more Apple products cost when compared to their market competitor products to get an 'average Apple inflation figure', providing a cost for fictional items if Apple were to sell them.
*Disclaimer: These concepts are not created by Apple. There is no association between Apple and these concepts, and features selected have been chosen only for illustration purposes.
If you love Apple as much as we do, you'll want to keep your Mac safe.
It turns out you can teach an old Mac new tricks. With a suite of simple but powerful cleaning tools, your Mac will feel like it just came out of the box.

Run Application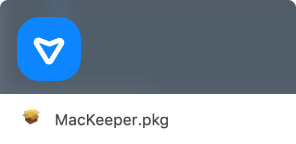 Click Continue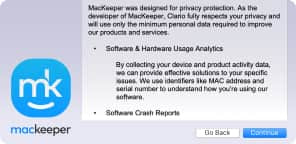 Click Install