Don't miss your chance to get
up to 50% OFF
in our Black Friday Security Race!
Grab Discount
The ultra easy adware cleaner tool for Mac
MacKeeper Adware Cleaner feature monitors your device 24/7 so you can instantly remove advertising software bombarding your Mac with unwanted ads.
Download
Adware can be nasty, but you can stop it
1. Avoid Mac acting up
2. Get instant adware alerts
3. Remove adware risk-free
It's time for an adware scan if you often experience suspicious redirects in your browser. MacKeeper stops infected apps from generating tons of annoying alerts.
How it works
find apps sending pop-ups

see what's messing up your browser

remove adware for good
Download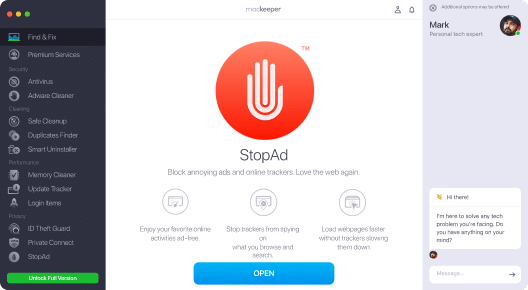 We automatically monitor for malicious installers and scareware 24/7. Our Real-time Monitoring leaves zero chances for adware to slip through.
How it works
monitor popular adware locations

get threat notifications

protect your Mac 24/7/365
Download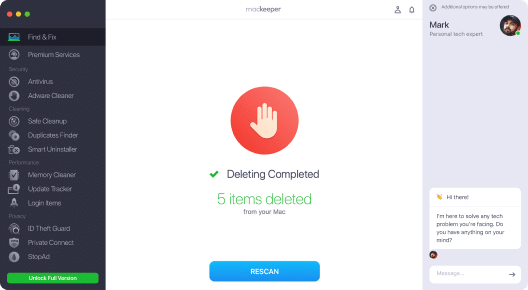 Specifically designed to detect potentially unwanted apps (PUAs), our Adware Cleaner leaves your personal files totally secure.
How it works
find adware infections

easily neutralize malicious files

keep your personal files safe
Download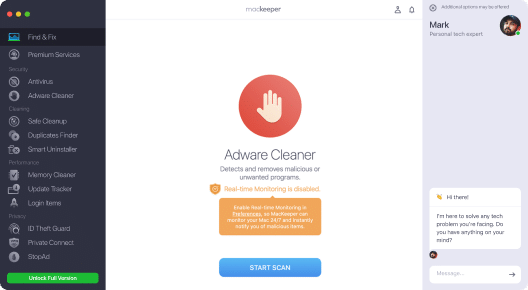 Check out reviews from trusted tech media
More than a Mac adware cleaner
MacKeeper simultaneously cleans and optimizes your Mac.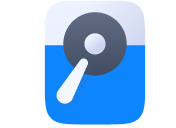 Clean up GBs of space
remove useless files
get rid of duplicates
uninstall unused apps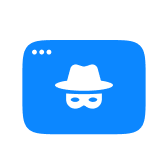 Stay private online
find leaked passwords
stop ads and trackers
use a VPN for anonymous browsing
Ready, steady, go

—welcome to our Black Friday Security Race!

Be the first to get secured and grab your perfect discount!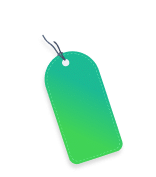 Limited offer
Scan for malware infections
Protect from viruses in real time
Remove junk files and unused apps
Quit memory-draining apps
Chat with tech support 24/7
Browse anonymously through VPN
Monitor for personal record leakss
Adware removal tool for Mac, explained
What is Adware Cleaner?
Adware Cleaner is a special tool built into MacKeeper. It's designed to detect and remove malicious apps displaying annoying ads on your desktop, or opening webpages in your browser without your consent. Our adware cleaner software neutralizes suspicious apps with two clicks.
How to scan my Mac for adware?
1. Open MacKeeper
2. Select

Adware Cleaner

3. Click

Start Scan

4. Remove adware found by clicking

Delete
Every adware scan is free. Your first Mac adware removal is also free once you create a MacKeeper account. If you want to stay safe from adware 24/7, you'll need to purchase a full MacKeeper version.
How can I avoid adware from downloading?
1. Make sure the app you download comes from a trusted developer, otherwise it could potentially carry spyware or inject ads
2. Read licensing agreements during the software installation to know how your data is shared with third parties and details of any other installed tools
3. Always install security updates to keep your system protected and have enough control over pop-ups
4. Use a Mac adware scanner to automatically assess each new app and save you hours of manual checking
What is the difference between adware and viruses?
Both are types of malicious software. Usually, a virus contains a contagious piece of code that infects other apps to spread between computers and damage files.
Adware has a different goal: it renders ads to generate revenue, spy over the user, and target them with relevant ads. Not all adware has malicious intent, but it becomes a problem anyway as it harms your Mac's performance and can be annoying. That's why it's a good idea to use an adware scanner that automatically neutralizes adware infection before it does any harm.
System Requirements:

macOS 10.13 or later, 100 MB of spaceFull requirements

Latest Software Version:

6.2, Jan, 2023

Pricing:

Starting at $10.95/month

Developer:

Clario Tech DMCC
**Notarization is not the App Review. The Apple notary service is an automated system that scans your software for malicious content.