In this article you will find the following:
People have played video games on computers for decades, but the experience you can get has significantly increased with the advancement of technology. And regardless of whether you're playing fun free games on Mac or paid versions, you can enhance your experience.
Some of the ways you can improve your Mac gaming experience include:
Finding the best games to play on your Mac can be difficult and a little overwhelming. But fear not, I'm here to help. In this article, I'll cover some of the top free games for Mac across multiple genres.
You'll learn about what you can do in each game, plus where you can download them and much more.
Before we begin

Low storage space is one of the biggest culprits for not being able to play games on your Mac properly. Clearing junk from your device is crucial, and the MacKeeper's Memory Cleaner will show you which apps and processes take up the most space on your Mac, allowing you to identify what can be deleted and quickly free up more space.

To use MacKeeper's Memory Cleaner:

Go to Performance > Memory Cleaner
Hit the Open button
Select Clean Memory. Alternatively, go to Apps & Processes and click on the x button next to whatever you want to remove.
Top free games for Mac
With the basics out of the way, let's look at some fun free games on Mac. Below, I'll show you some of my favorite titles to choose from.
1. Hearthstone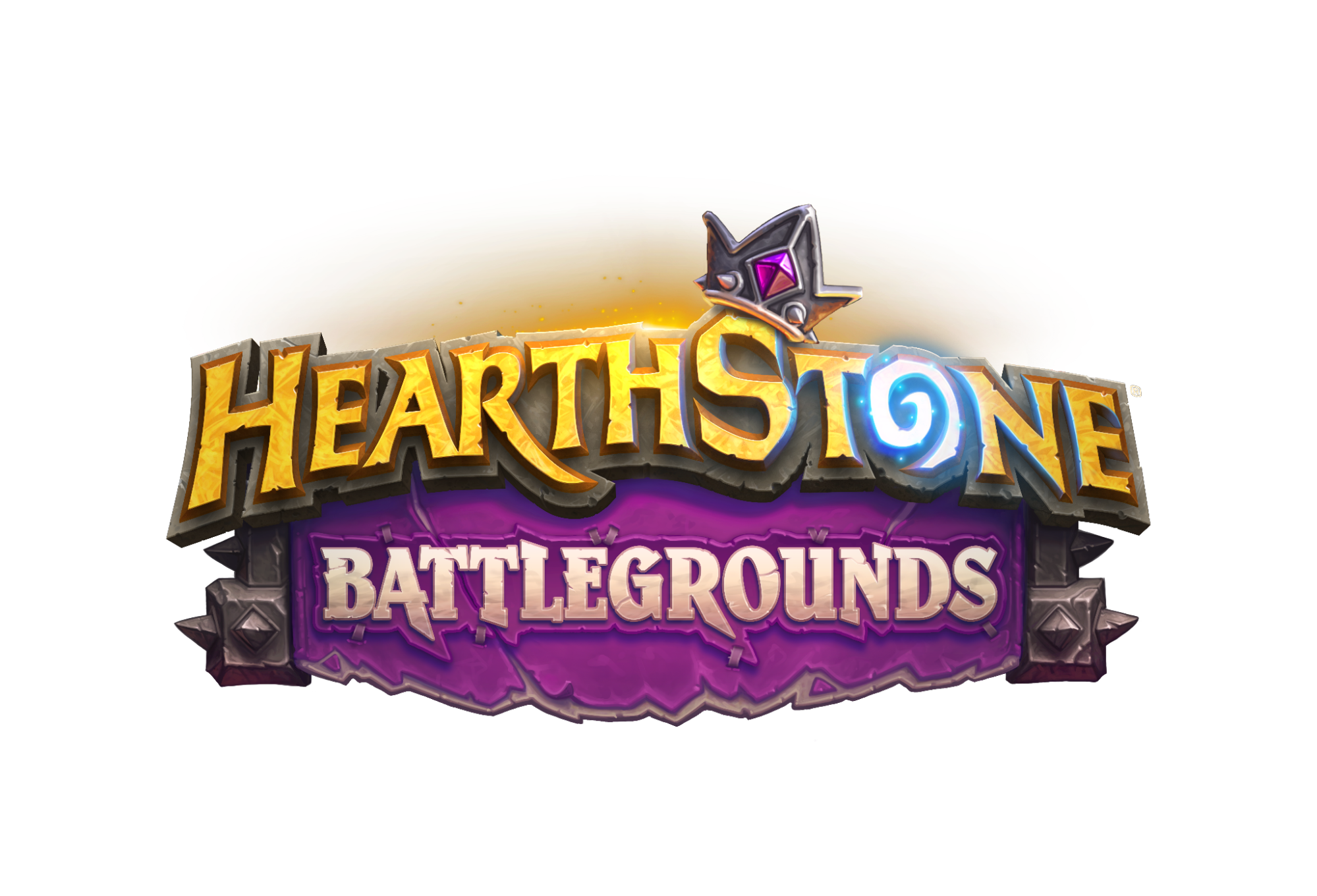 Peculiarities of the game:
Multiple interesting card games available
Mythical theme
Build your own deck of cards
Hearthstone is an excellent game to try if you're interested in the fantasy genre. This card game initially launched on macOS in March 2014 and was released on Windows during the same month.
You'll particularly enjoy playing Hearthstone if you're into card games, and it works similarly to when you would play the likes of Yu-Gi-Oh at school. You play against another user and receive a selection of cards.
Your cards have different powers that you can use to defeat your opponent. Examples include:
Freeze: Stops your opponent from attacking you for one go
Poison: Can be used to kill opponents, as long as they don't have a Divine Shield
Windfury: Launch two attacks simultaneously
Divine Shield: Protects you from attacks.
The aim of Hearthstone is to ensure that, by the time your opponent's health fully drains, you still have some of yours intact. While Hearthstone is free, you can purchase add-ons from the Blizzard Entertainment store.
2. Counter-Strike: Global Offensive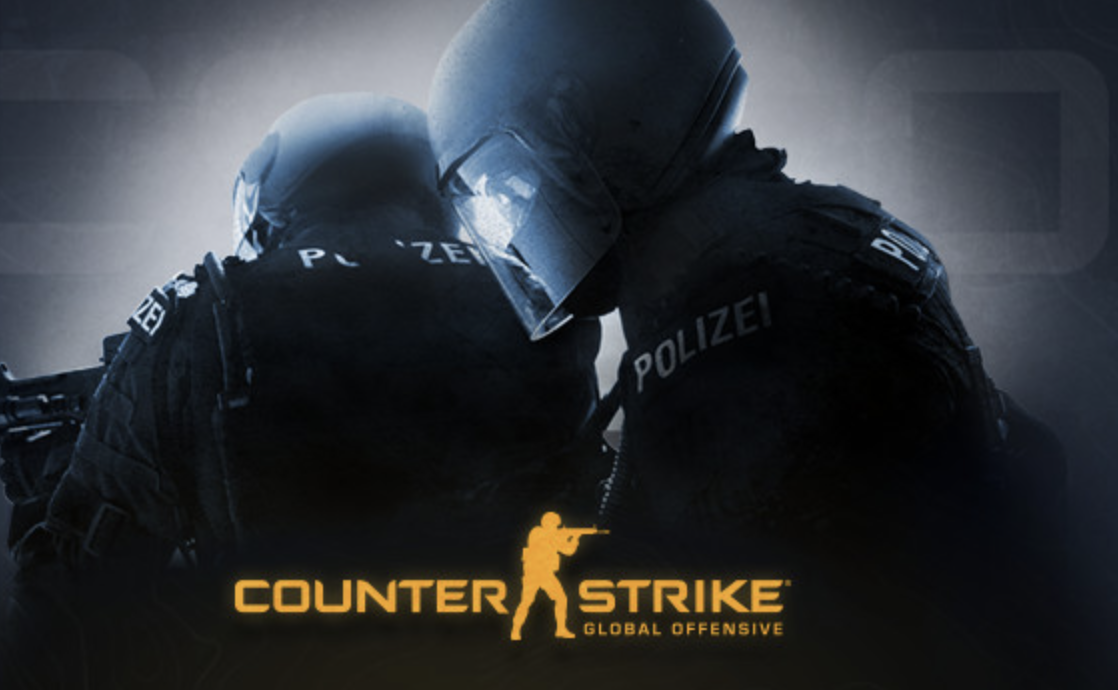 Peculiarities of the game:
Work with others to take out your opponents as either terrorists or anti-terror officers
Pick several interesting game modes
Complete shooting missions in several cool locations.
One of the most famous cool free games for Mac is Counter-Strike: Global Offensive. You might have seen ads for the game when browsing the web—and if you're still on the fence about trying it, now is a good time to download and give the game a go.
Counter-Strike: Global Offensive is the perfect free Mac game for players interested in action-packed titles. In addition to playing the game on your computer, it's also available on XBOX and PlayStation.
During Counter-Strike: Global Offensive, you'll need to complete a set of tasks and aim to achieve specific objectives. It's a bit like a cross between Grand Theft Auto and Call of Duty, combining the mission aspect of GTA with Call of Duty's community feel.
You can download Counter-Strike: Global Offensive from Steam. Before you do, reading about how to clear Steam cache is a good idea.
3. League of Legends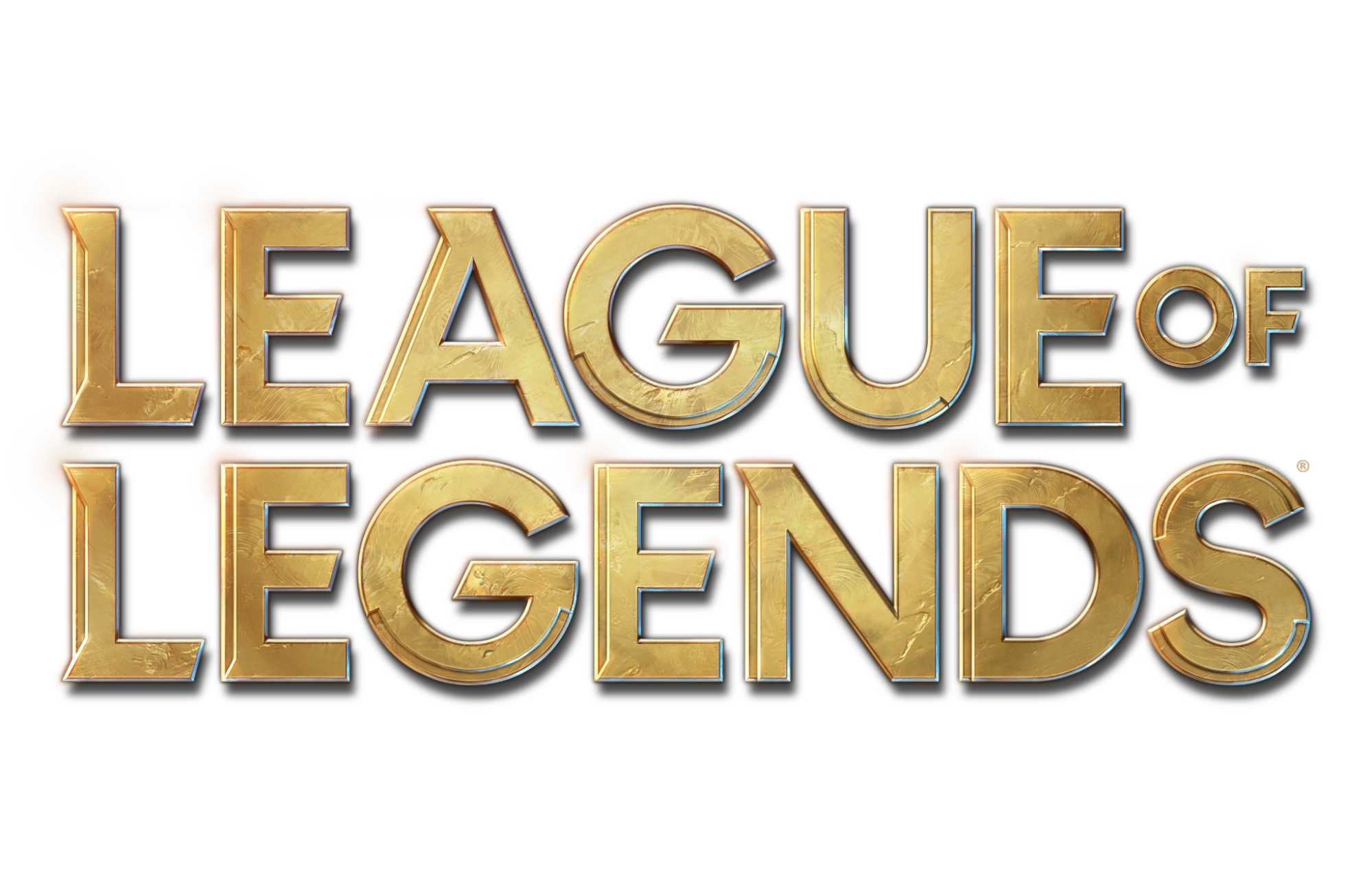 Peculiarities of the game:
Available in multiple languages, including English, Czech, German, and Korean
Destroy your opponents' Nexus, which is their dedicated base
Buy and sell items to make your character more formidable—and help your team as a result.
One of the undisputed greatest computer games of all time is League of Legends. The intriguing gameplay, tough missions to conquer, and ability to customize your characters have all contributed to its huge popularity. The game has become a huge commercial success and inspired a new generation of eSports players.
During the game, you'll find ways to increase your health. You can beat your enemies in multiple ways, such as using turrets to harm your opponents. Moreover, you can kill monsters to increase how much of an impact your attacks have on the other team.
4. Path of Exile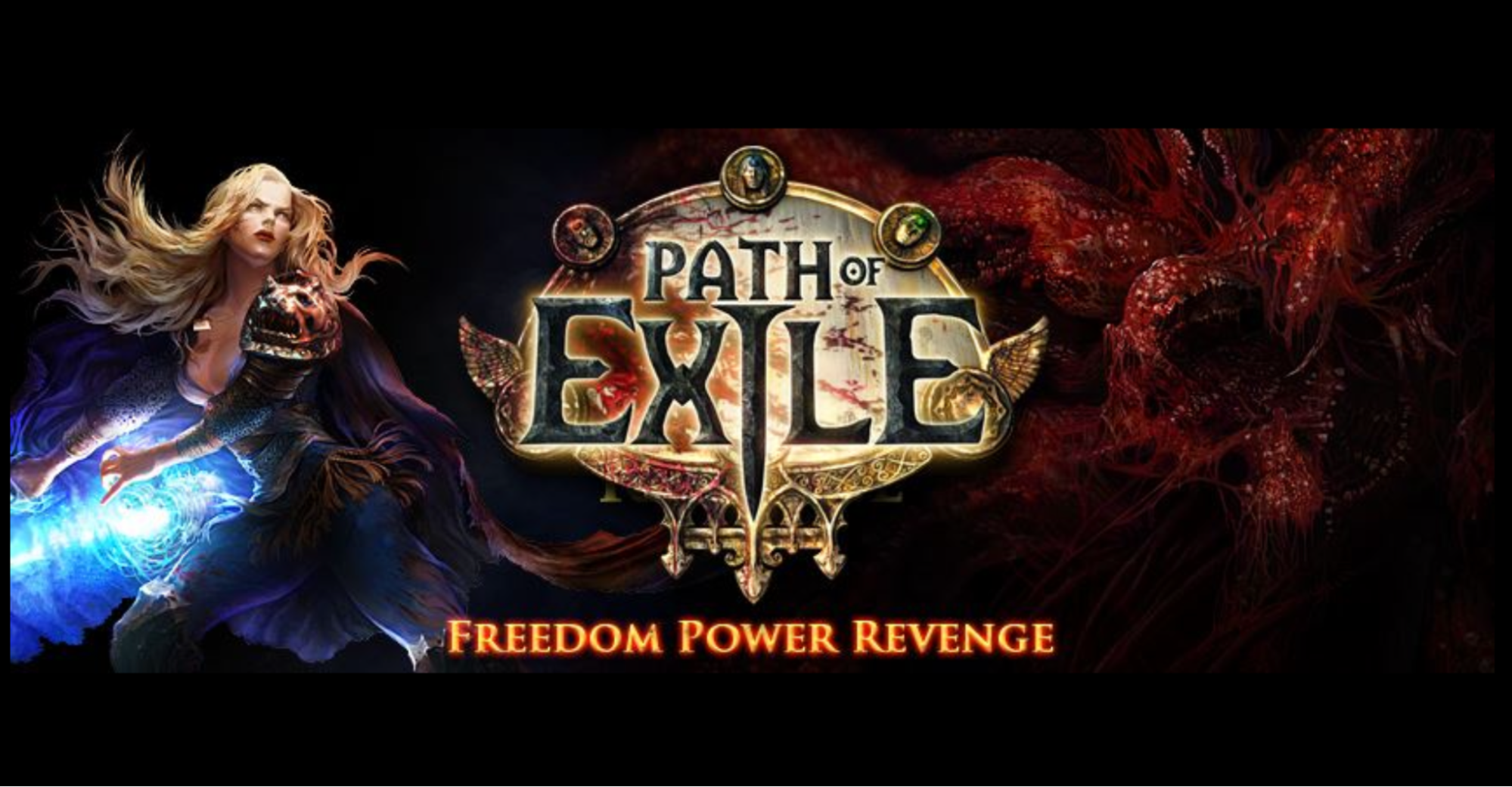 Peculiarities of the game:
High-quality graphics
Increase your in-game value through the skill gem system—you'll unlock these gems at different stages during the game
Play in the fictional world known as Wraeclast.
Unlike the other good free games for Mac already mentioned, Path of Exile doesn't require you to download the game on your device. Instead, you can play online—and all you need to do is sign up for an account. Grinding Gear Games developed the title.
Path of Exile is another free Mac game from the fantasy genre, and it functions as a role-playing game (RPG).
As your expertise within Path of Exile grows, you can move up on the passive skill tree. When playing the game for the first time, you'll instantly start at one of seven different points—and you have multiple options for growing your skill set however you want in the long run.
During Path of Exile, you can test how good your skills are by joining leagues and events. Some start and finish on the same day, whereas others span a much longer time period.
5. War Thunder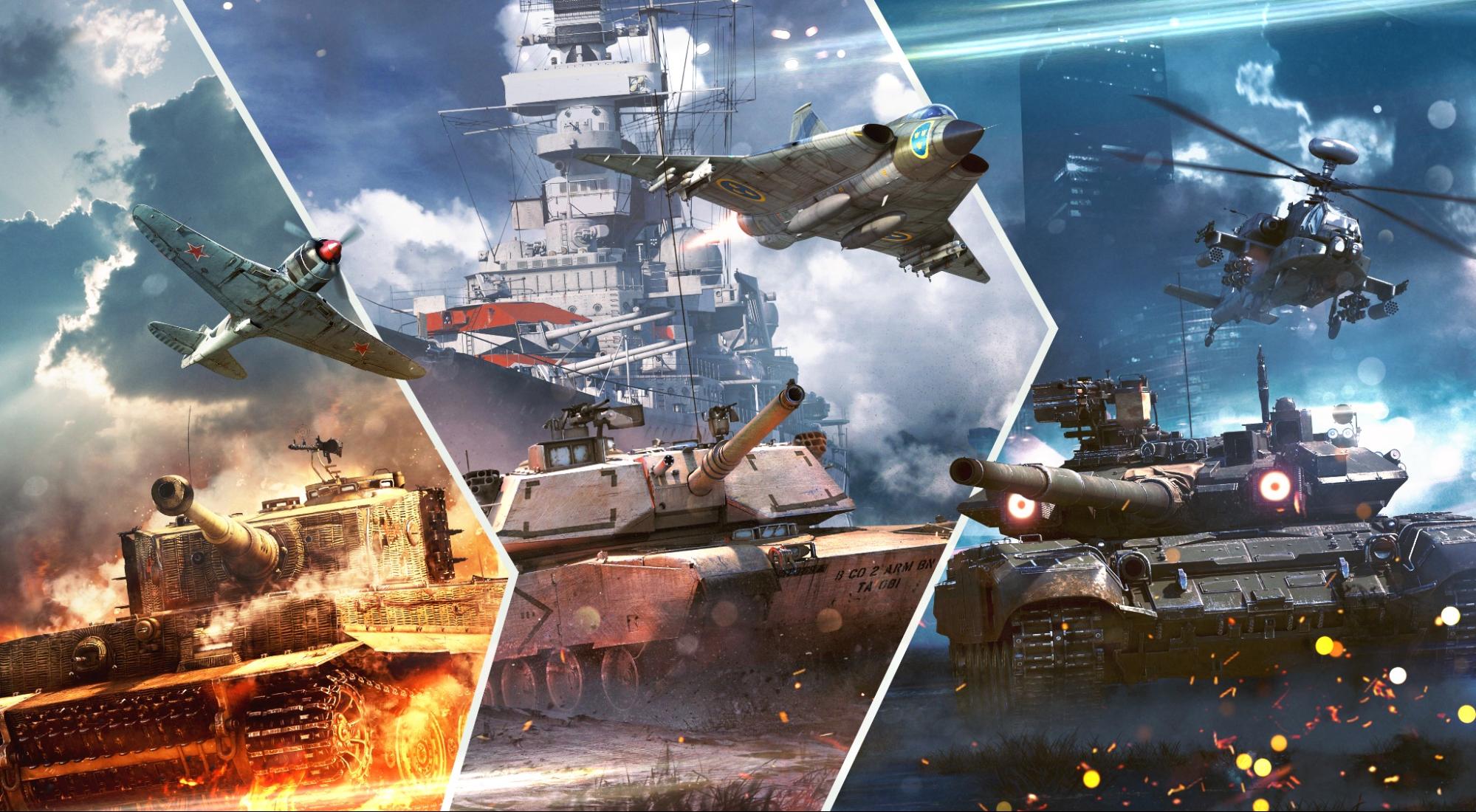 Peculiarities of the game:
In addition to airborne warfare, you can battle on land and sea
Choose from three different game modes in War of Thunder; your aim is to defeat your opposition
Achieve your goal by ensuring that they no longer have any tickets, or by killing all of the players on your opponent's team.
Depending on your preferences, you can choose the speed you want your gameplay to be.
On-the-ground shooting games are exhilarating, but there's something that's just different about playing ones where you're in the air instead. And if you're interested in games that involve you having to fly, War Thunder is worth checking out.
Gaijin Entertainment released a beta version of the game in 2012, before the full version launched a few months later in 2013. War of Thunder is a great way to meet like-minded people; it's known as a massively multiplayer online game (MMO).
The game lets you control military vehicles from multiple countries, including the UK, the US, and Japan. If you don't want to play with others, you can participate in single-player modes as well.
6. RuneScape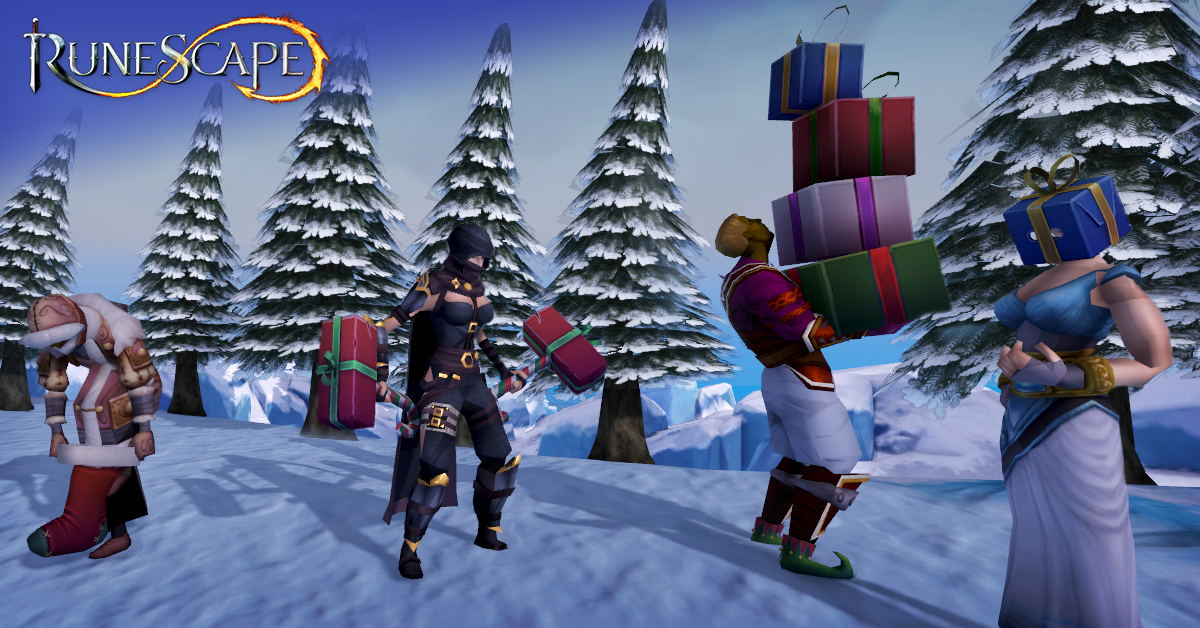 Peculiarities of the game:
Several quests that you can conquer to level up your character. For example, you can tackle monsters that feature throughout the game
Focus on improving multiple skills—such as cooking, crafting, and firemaking
As you progress in RuneScape, you can upgrade your character with new equipment and more.
One of the most popular and recognizable free-to-play computer games is RuneScape. The game is one of the original PC gaming classics, and players worldwide have enjoyed countless hours on the game since 2001.
When writing in February 2023, RuneScape had attracted more than 320 million user account creations. While many of the games mentioned above have specific goals that you need to work for, RuneScape is more flexible; you can build whatever kind of world you'd like.
When playing RuneScape, you can use the world map to find new things to conquer across the fictional globe. You can also decide whether you want to play on your own or with others, but most users participate in the multiplayer version.
7. Albion Online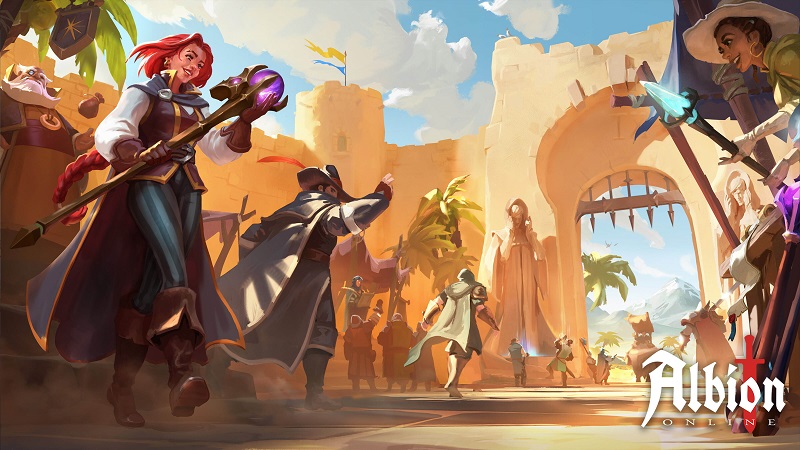 Peculiarities of the game:
You've got plenty of growth opportunities within the game
Albion Online lets you play within multiple settings across the fictional world. You can trudge across snowy terrains, wander through forests, and make your way through other areas of natural beauty
The game lets you participate in various battles, and you can fight against other players.
Another fantasy-style free Mac multiplayer game is Albion online. The game has been around for much less time than RuneScape, only launching in 2017. However, Albion Online is still very much worth checking out.
Besides going to combat, Albion Online also allows you to go to an island of your own and produce food. When you're ready to return to battle, you have that option. When playing the game, you can also wander to find resources with which you can build your kingdom.
Suppose you can't find equipment while out and about; you can create your own weapons and whatnot within the game. You can decide whether to use these for potential battles or sell them at a market. Similarly, you can buy different items that you might not have in your inventory.
8. Goose Goose Duck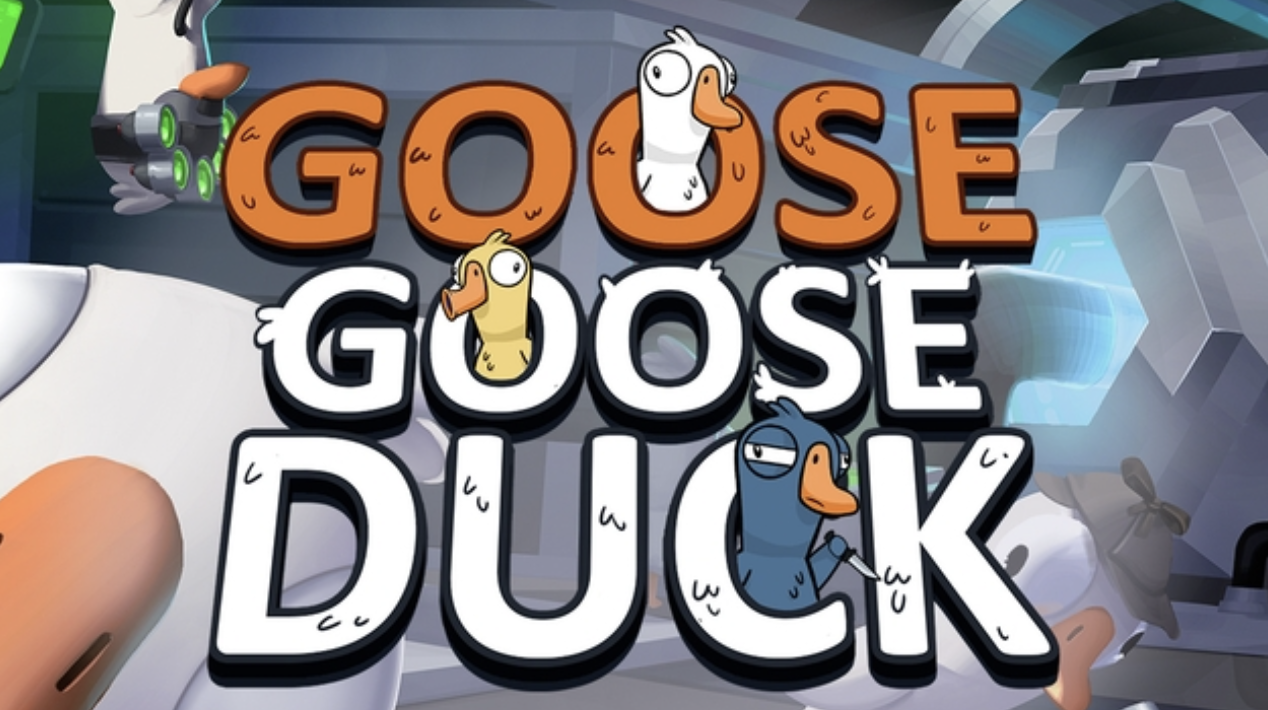 Peculiarities of the game:
Goose Goose Duck lets you play with people from across the world, and the game has five different modes you can choose from
Seven maps to explore
Choose numerous sub-roles
Voice chat feature
Goose Goose Duck is available in multiple languages, including English, German, Korean, Japanese, and Italian.
One of the newer cool free games for Mac is Goose Goose Duck, which Gaggle Studios released in October 2021. I've covered a lot of heavy-hitting titles so far, but this one is for those of you that want something a little more light-hearted. The game features different birds that you can play as, and you'll need to complete various tasks throughout the game.
Goose Goose Duck has five different modes you can choose from. The game has a variety of public and private lobbies, and you can find many of the private ones by joining the official Discord server.
The game features a playful interface and will remind you of arcade games that you may have played as a youngster.
9. Homescapes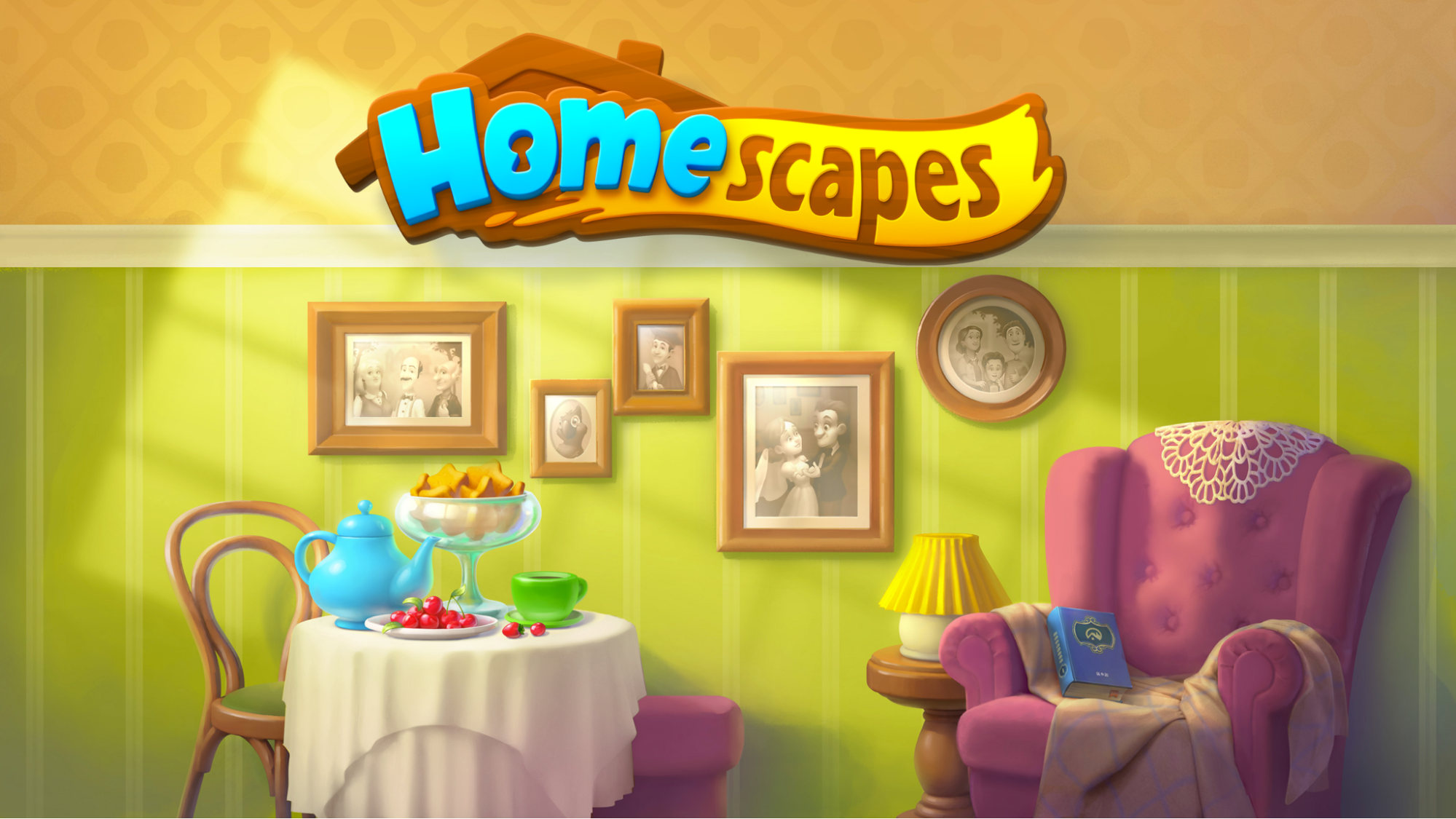 Peculiarities of the game:
Modern graphics
Receive multiple awards
Connect with others
Available on iOS and Android.
Homescapes is the first free game for Mac I've covered so far, that you can find on the Mac App Store. The game has many striking resemblances to the Sims, so it's a great option if you're into that kind of game.
In Homescapes, you'll play in a mansion. Your aim is to help develop the house into a great place to live, and the character you'll control is a butler.
The game lets you choose from multiple pieces of equipment that you'd like to add to the house, such as different-colored bathtubs. You can also renovate other parts of the mansion, such as redoing the kitchen so that it's more inhabitable.
10. Starcraft 2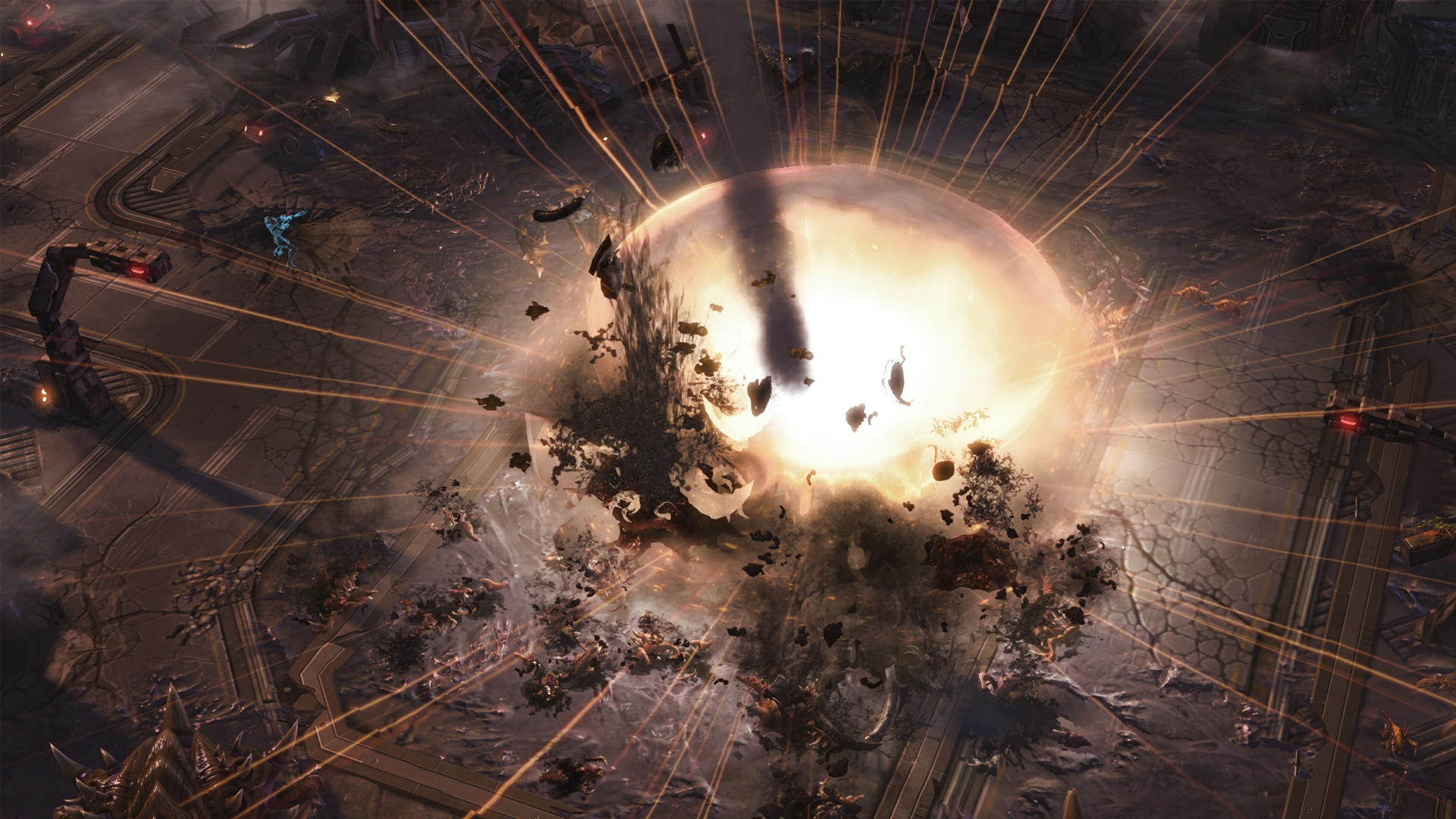 Peculiarities of the game:
Complete numerous missions and objectives
Limited free access, but you should have more than enough to start your adventure.
I've mentioned a couple of warfare-related games already, but how does one that involves monsters—rather than army personnel—sound? Starcraft 2 offers precisely that for gamers interested in trying something new.
Starcraft 2 features three game modes for you to try. If you'd rather play alone, you can play the Story Campaign mode. Versus mode is an option for players more interested in competing with others; you'll have the opportunity to test your skills against opponents of a similar caliber.
The game also lets you participate in co-op missions. As you might guess from the name, you'll team up with others to complete different quests. You can increase your skill level as your games progress.
11. Sniper Ops 3D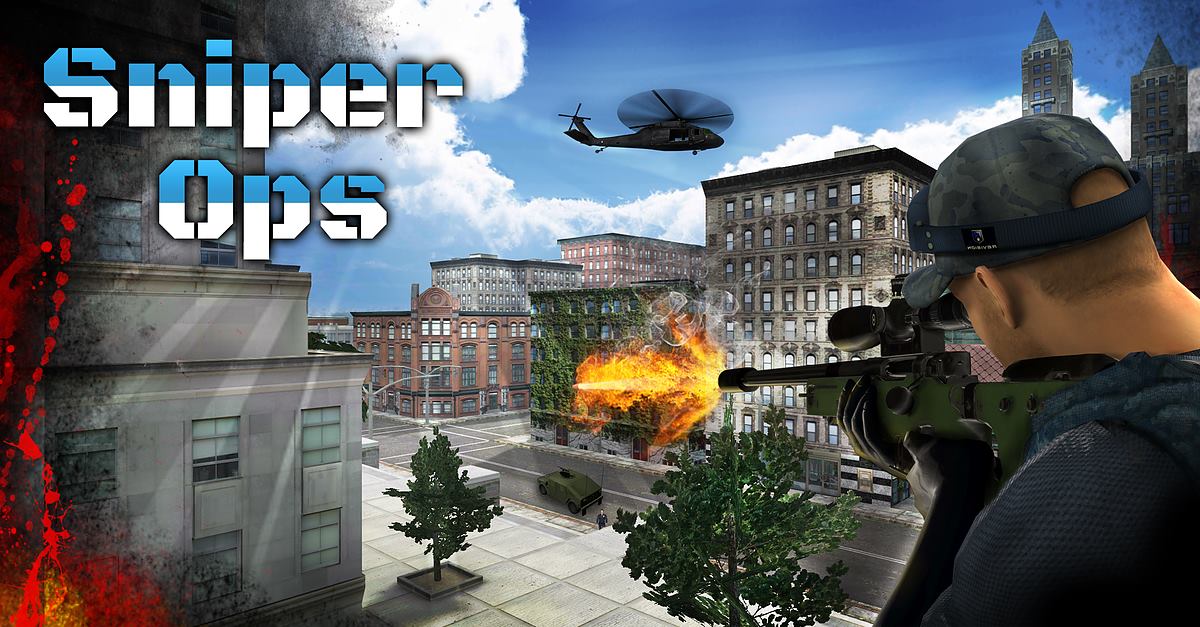 Peculiarities of the game:
More than 200 levels
Unlock several weapons
You won't need an internet connection to play.
Another of the best free games for Mac on the App Store is Sniper Ops 3D. Your job in the game is to fight against terrorists and other criminals, and you'll have fun for hours.
During each level, you can work with both the local police force and the military to kill the criminals you need to—and save the world in the process.
The game lets you choose the weapons you want to use for your mission, including a wide selection of snipers.
12. Realm of the Mad God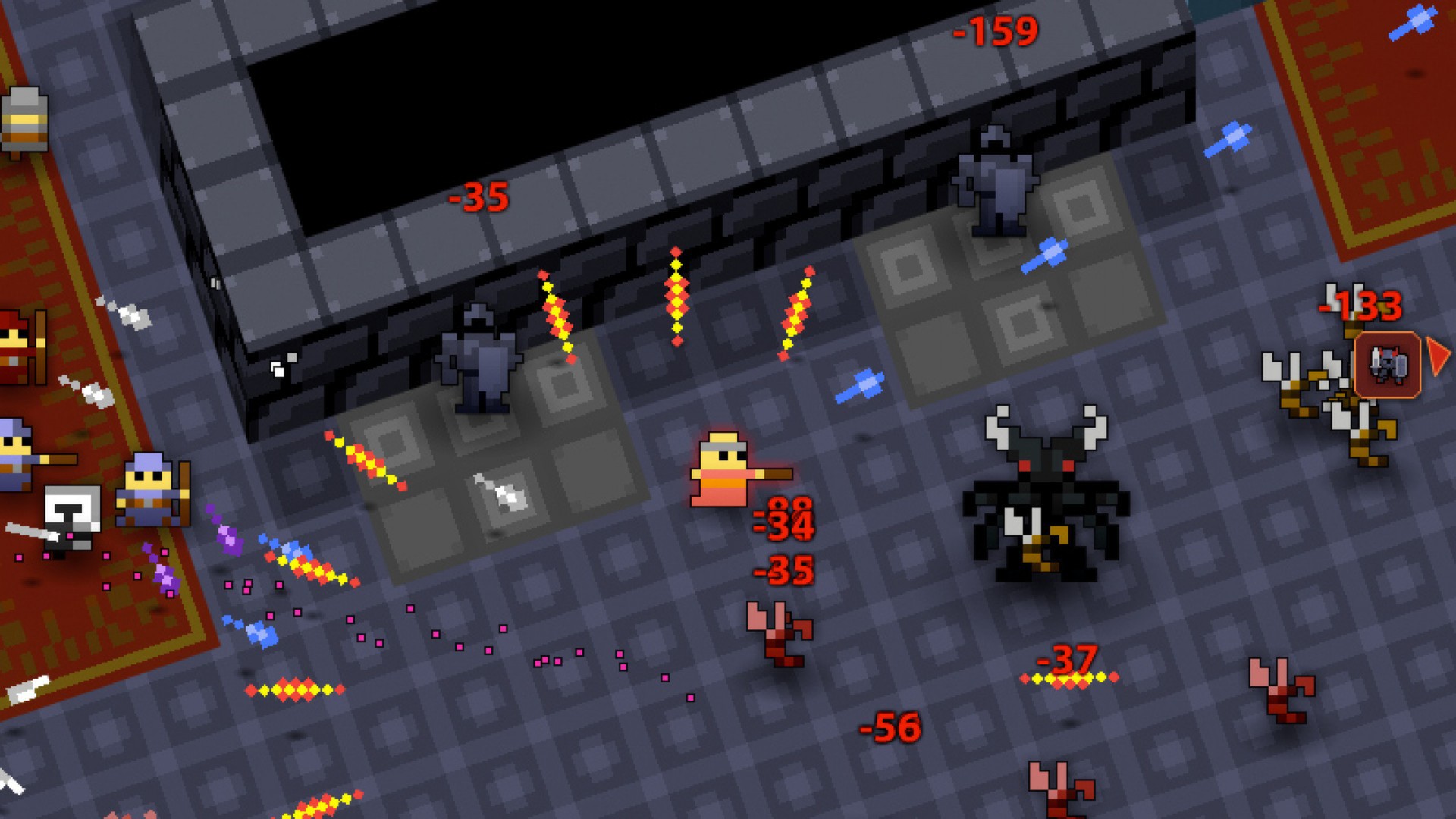 Peculiarities of the game:
Arcade-style
8-bit graphics.
Realm of the Mad God is available on Steam. You'll play online with others, and the aim is to complete the missions thrown in front of you and your team. To make your task more difficult, you'll encounter multiple bosses aiming to stop you from achieving your goals.
You can unlock several weapons and items during the game, giving you and your team a better chance of reaching the finish line. And if you're into character customization, I've got some good news: Realm of the Mad God lets you choose the type of person you want to control.
You should consider looking at the best Mac for gaming before you download the title; you'll have a much better gaming experience if you do.
13. Dota 2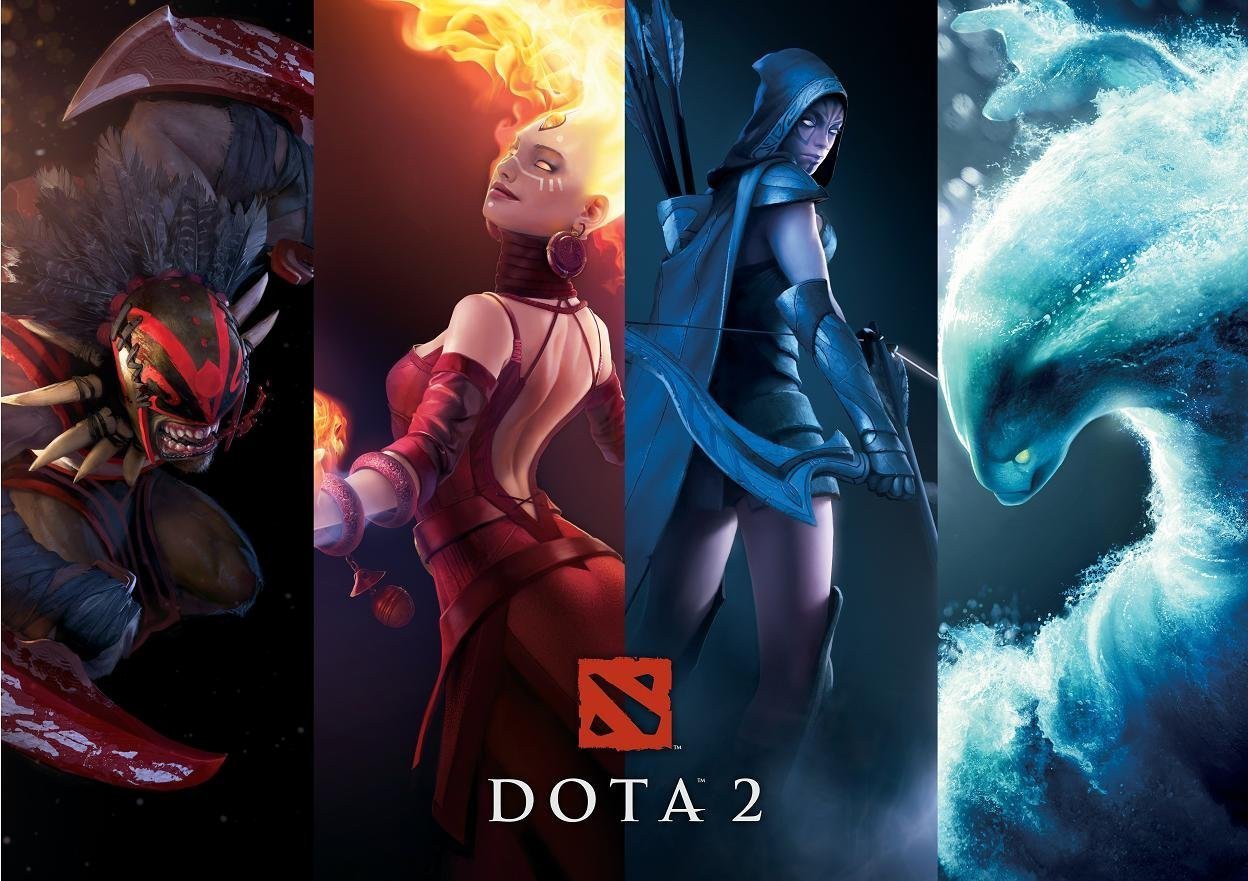 Peculiarities of the game:
Many prizes revolve around the game
A fighting storyline
You achieve your goal by destroying your opponent's Ancient, which is a large structure within the game.
Despite only being released in 2013, Dota 2 has quickly become one of the most beloved titles in the gaming space. Several players have become legends in the field through success playing competitively against others..
But even if you don't want to become an eSports player, you can still enjoy Dota 2 to the max. Your main aim is to defeat the other team in an online battle arena.
Steam has several interesting paid and free games, including Football Manager and Realm of the Mad God. But Dota 2 has risen to become the most-played game on the platform, despite the strength of its competitors.
When playing Dota 2, you'll find plenty of new ways to customize your character. The game has several other add-ons, too, and you'll have never-ending fun trying to discover new things to try.
14. Team Fortress 2

Peculiarities of the game:
Worth looking at if you're into action-packed games
Cartoon-style graphics
Five core game modes
Nine different classes to choose from, giving you a good range of customization options.
Team Fortress 2 is a shooter game, and no longer available if you have a Mac operating system later than Catalina. But if you're using something earlier than that, you can still play it. It's one of the older free games for Mac, with Valve Corporation releasing the game in 2007; macOS devices received the game three years later.
The game also has a number of extra modes you can play, including one where you've got to use medieval-style weapons and another that only gives you one life. Team Fortress also has game modes that you can only access on special occasions throughout the year.
15. Doki Doki Literature Club!
Peculiarities of the game:
Japanese comic book style
Within the horror genre
Choose between different boxes; you don't need to perform a huge amount of steps
A paid option is also available.
Do you enjoy watching Anime series or reading Japanese comic books? For anyone that answered "yes" to either of those questions, Doki Doki Literature Club is worth checking out. The game features that cartoonish style that you're probably familiar with when watching shows from the Land of the Rising Sun.
The paid version of Doki Doki Literature Club gives you better graphics, plus several other benefits. For most people, though, the free version is likely more than good enough.
16. Township

Peculiarities of the game:
User-friendly interface
Graphics will appeal to older and younger players alike
Several famous landmarks from around the world are included
Enjoy the game with friends
Available on iOS and Android, as well as Mac.
Are you interested in building your own metropolis but don't want to take part in the battles involved in some of the other games on the list? If so, Township might be the perfect alternative. First of all, it's available on the App Store—making it easy to download and play.
You aim to build a city from the ground up, and the game is similar to Albion Online. For example, you can grow your own crops and sell them to fund your project. Moreover, you can breed animals and do much more.
17. Fistful of Frags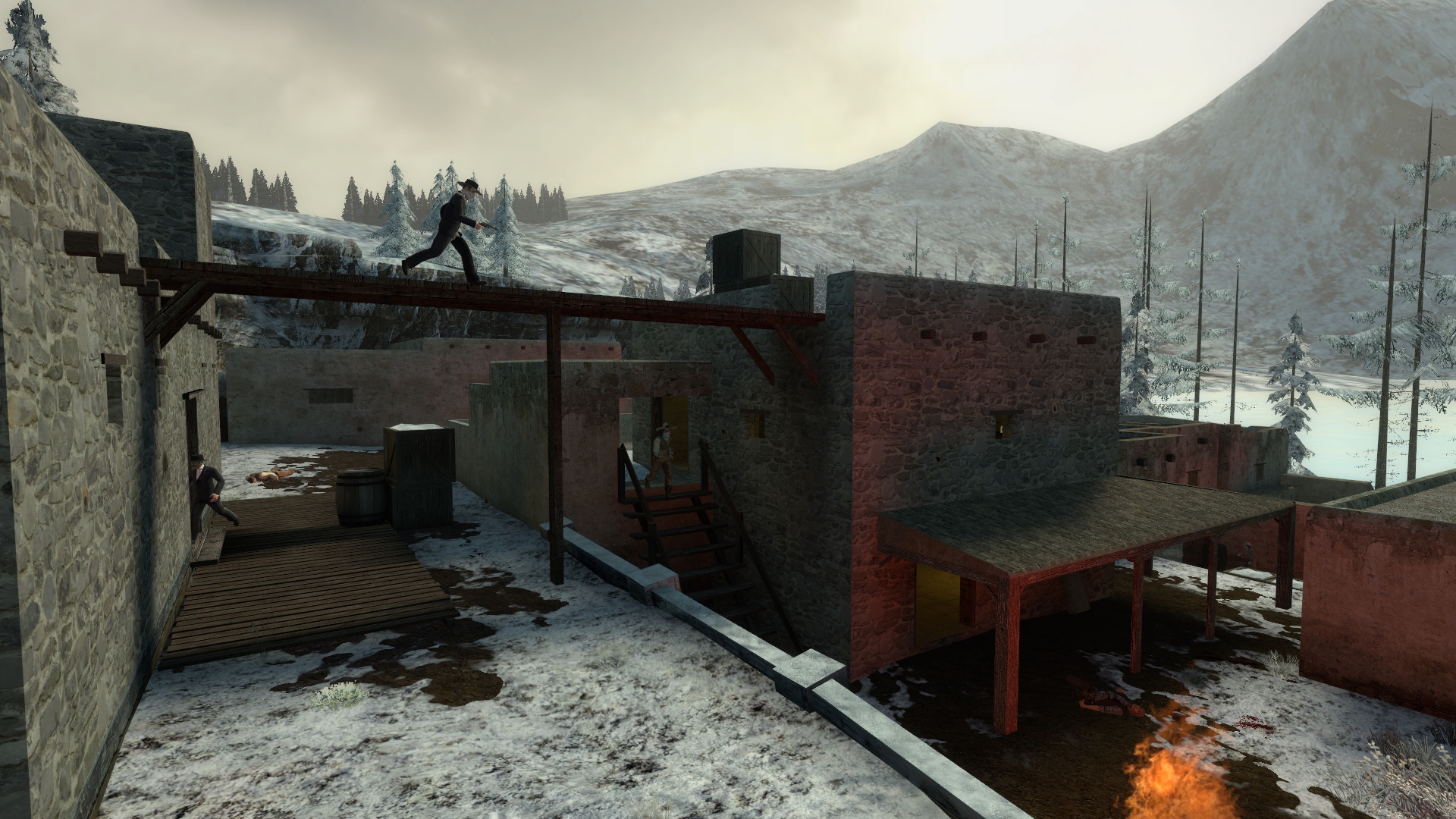 Peculiarities of the game:
Battle AI-powered opponents
Once you're familiar with how the game works, consider hopping into cooperative mode and fighting your enemies with others.
I haven't delved into the Western genre so far, so I figured that now would be a good time to change that. Arguably the best free game for Mac in this genre is Fistful of Frags, which has You can decide to play in single-player mode, which you might want to try before stepping into the online space.
While you have the opportunity to kill NPCs with other people on your team, you can also fight against other users if you'd prefer. Fistful of Frags has a mode where you can participate in a free-for-all against up to three other players.
Fistful of Frags lets you choose the weapons you want to use, and you'll also have the opportunity to level up your skills as you spend more time playing the game. Besides the modes already mentioned, you'll find a significant selection of others.
18. Full Deck Solitaire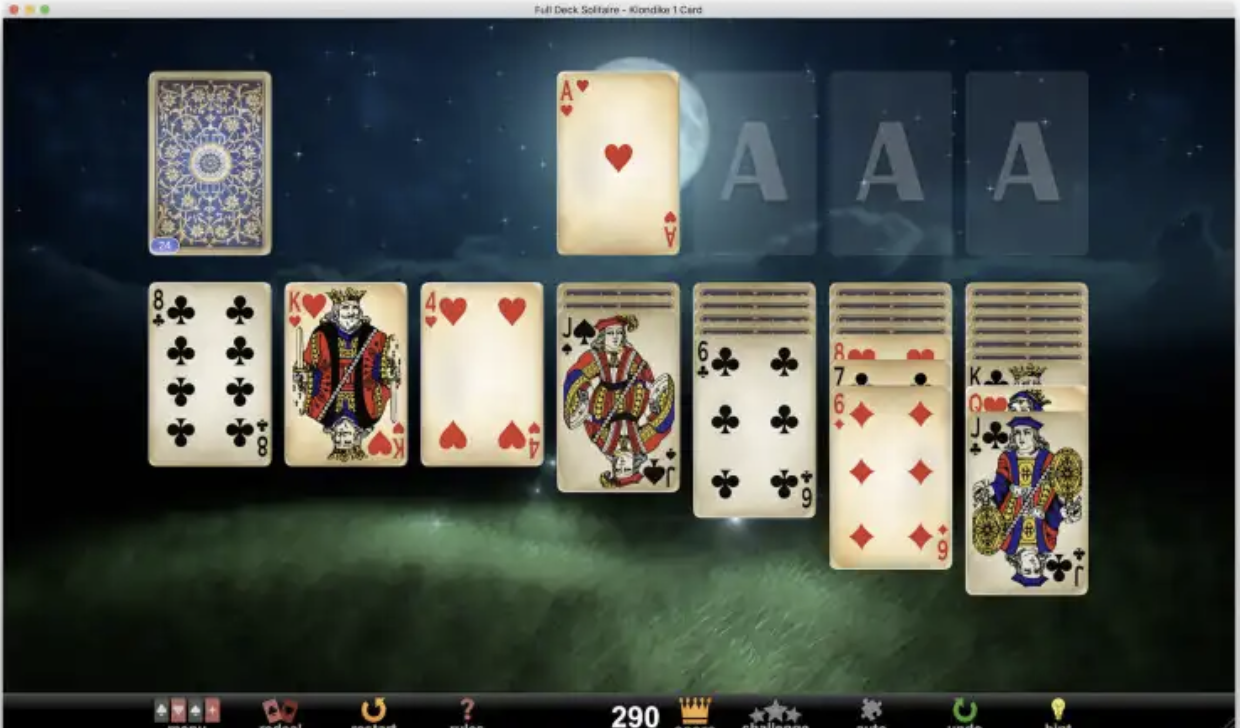 Peculiarities of the game:
More than 80 different Solitaire games
Bring back memories of playing the free version of Solitaire on your old PC
Play in English and French
Participate in three daily challenges
Learn how you're doing with numerous statistics.
Solitaire is one of the undisputed greatest PC games of all-time, and Full Deck Solitaire is a newer version of the classic that you're potentially familiar with. You'll find plenty of free games in Full Deck Solitaire. Examples include Royal Parade, Thieves of Egypt, and Beleaguered Castle.
When playing, you can find out your highest score for each game—plus more.
19. Asphalt 8: Airborne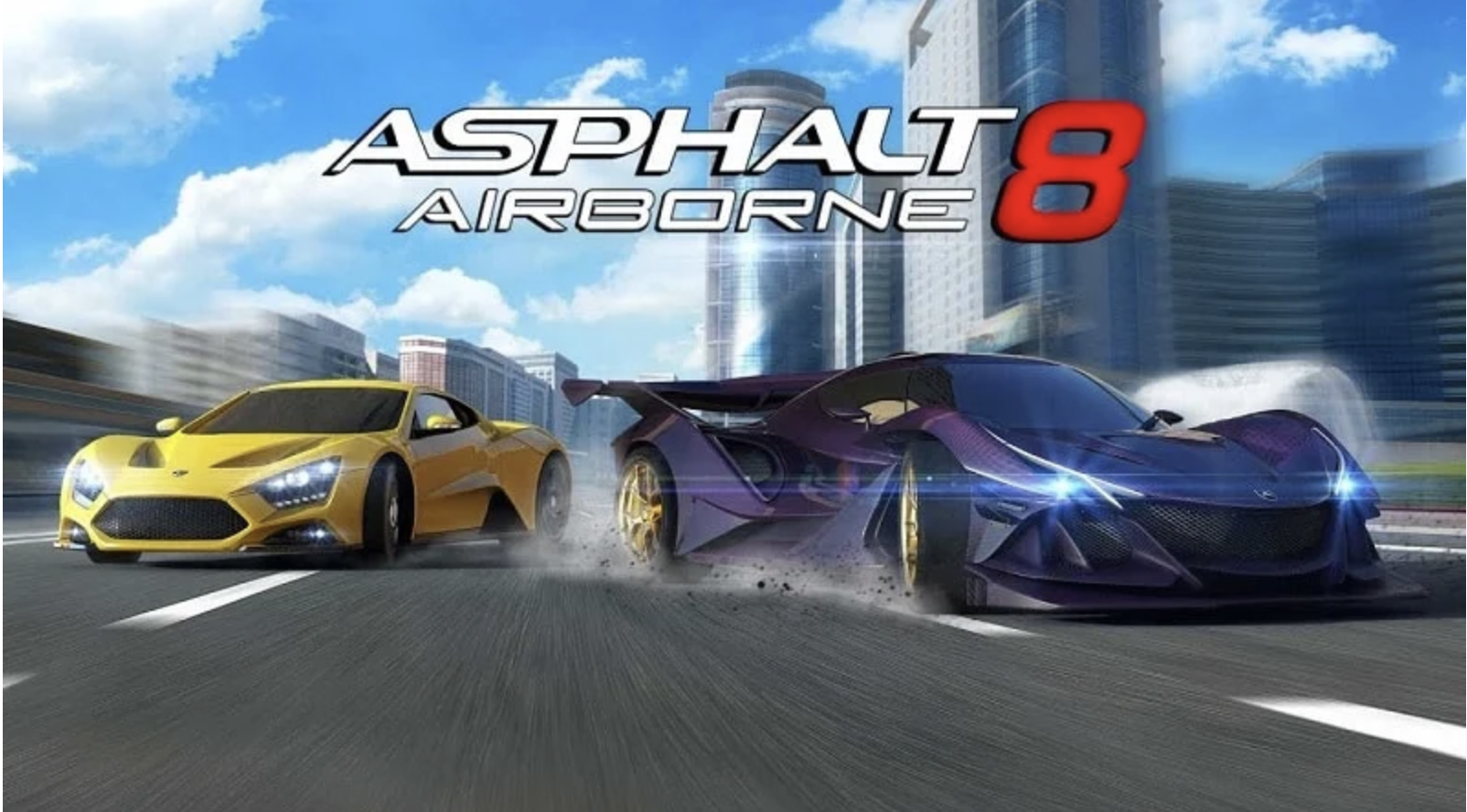 Peculiarities of the game:
Drive numerous cars
Complete over 1,500 challenges
Continue playing the game on your iPhone.
You'll find plenty of popular video game titles within the racing genre, such as Need for Speed. And if you want to enjoy a dynamic experience riding cars through the air, consider playing Asphalt 8: Airborne.
Cars you can drive within Asphalt 8 include beauties from Ferrari, Bugatti, and several other manufacturers. Alongside the supercars, you can also try doing tricks and stunts with more consumer-level vehicles. And to let your character truly reflect your personality, you can customize their clothing and more.
Asphalt 8 has over 400 events that you can participate in as you build your character's skills. Asphalt 8 has six different game modes, and you can play with up to 12 people in multiplayer mode.
When playing Asphalt 8 on your iPhone and Mac, your progress will save across devices—and you'll enjoy a high-quality experience on both.
20. City Island 3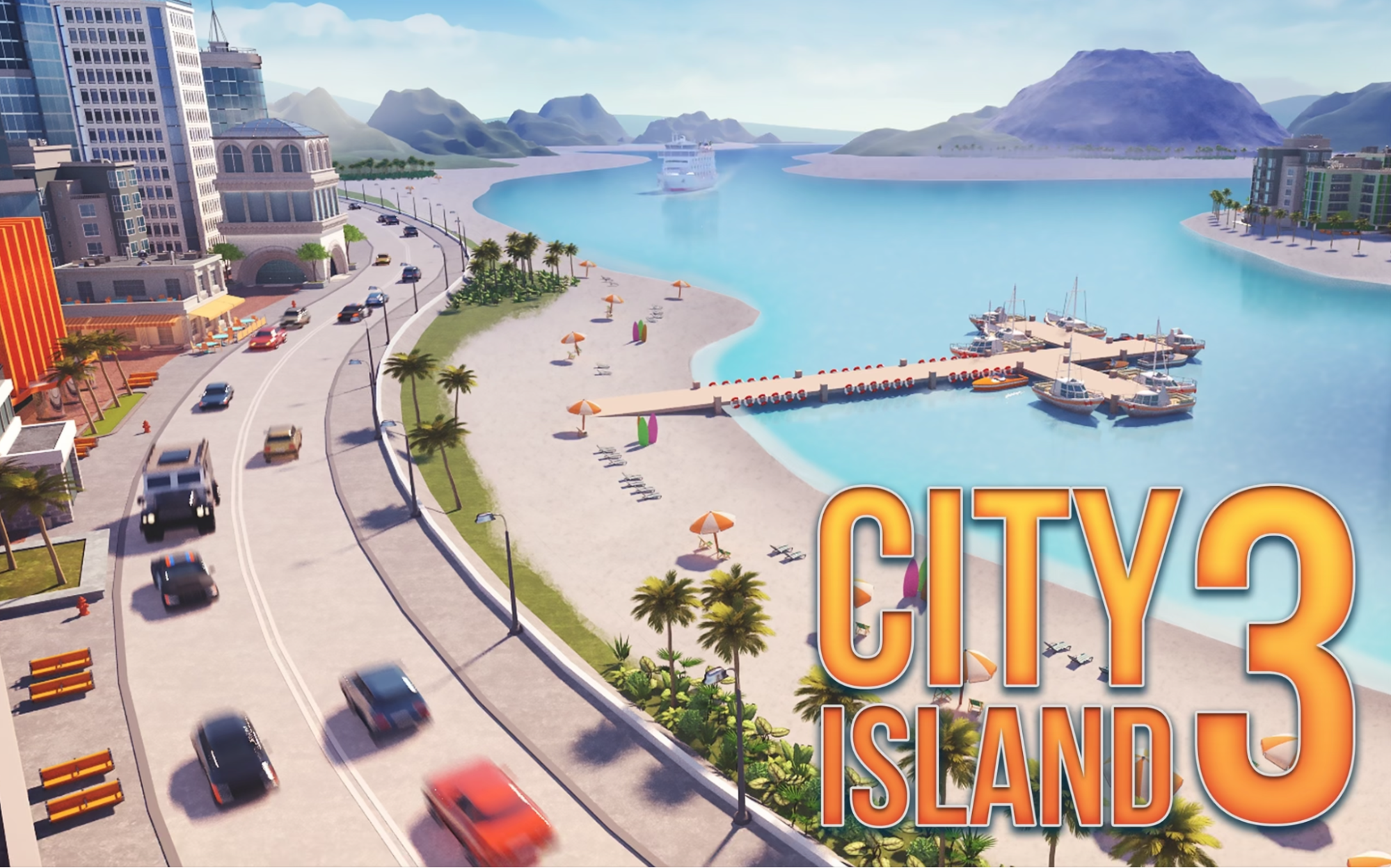 Peculiarities of the game:
Collect XP that you can reinvest into your city
Unlock achievements
Build transportation links to surrounding areas.
To round up the list of free Mac games, I'll take you on an adventure to build your own city. City Island 3 is a simulator where, like Township, you can start a metropolis from the ground up. You can decide on the districts you want to build, and the game lets you generate money from your commercial areas.
Aside from building the necessities for a city to operate efficiently, you can inject a layer of fun into the place you're constructing. For example, you can add amusement parks and many other forms of entertainment. In the game, you can also develop more room to ensure that you have enough space to house everyone.
Endless fun with best free Mac games
You can enjoy plenty of paid games on your Mac, but you don't need to spend money to have a good time. Several gaming developers have produced free titles that you can play from your computer, and some of them have surprisingly in-depth gameplay.
You've got many genres to choose from, including shooter games, horror, and city-building simulators. So, regardless of your taste, you shouldn't have too many issues finding something that fits your needs.
Optimizing your device's performance is crucial when playing games on your Mac. And to identify which apps and processes take the most space on your computer, you can use MacKeeper's Memory Cleaner.