In this article you will find the following:
As an all-in-one tool, MacKeeper offers a mixture of security, privacy, cleaning and optimization features for Macs. But there are plenty of other great apps available. Some of them focus on security; others offer mainly cleaning functions. And some give users a combination of features.
How do these MacKeeper alternatives compare? Here, we look at some of the most popular alternatives around and see how they stack up against MacKeeeper.
CCleaner for Mac
CCleaner is a multi-purpose cleaning tool, offering a selection of ways to clear up your Mac's disk space and maybe get a speed boost too. It was a popular Windows app for many years, before making its way to macOS.
From the main menu, you can select six main options: Clean clutter, Clean browser, Find duplicates, Analyze photos, Uninstall apps and Manage startup items.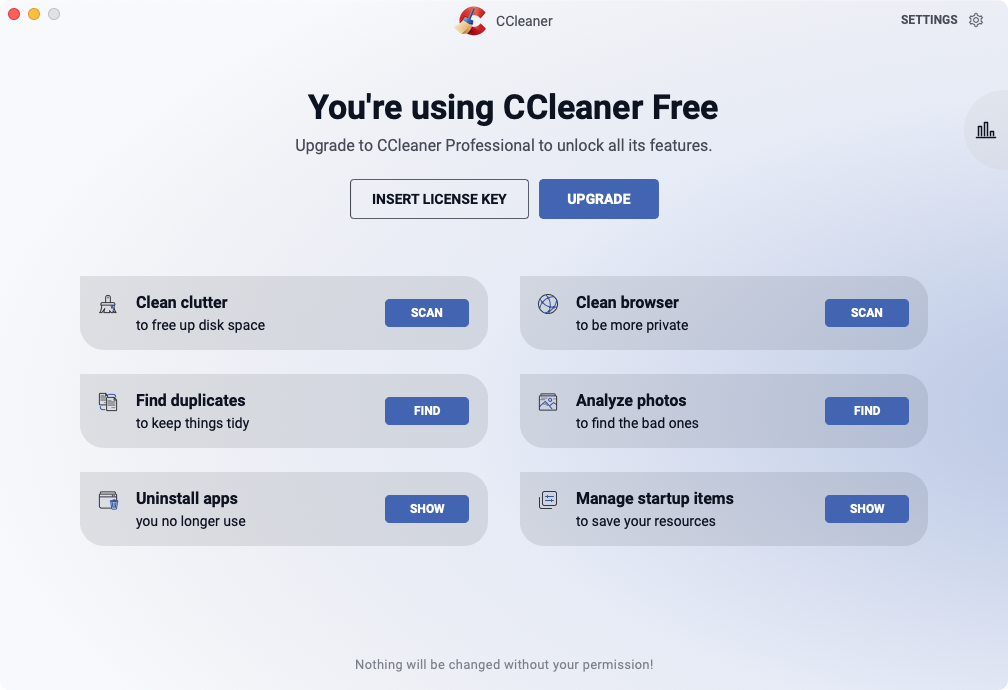 MacKeeper offers equivalents of all of these, but CCleaner does have the advantage of a free license. You can use most but not all of its features without subscribing.
Pay $29.95 a year, and you can unlock the ability to use the Analyze photos feature properly, automatic browser cleaning, browser bookmark importing and automatic trash emptying.
All the features work well, quickly cleaning out unnecessary files from your Mac. But there are no security or privacy features, so it's only a good MacKeeper alternative if you only want cleaning tools.
| | |
| --- | --- |
| Pros | Cons |
| Free version | No security features |
| Paid version is cheap | Paid version doesn't do much extra |
Clario
Clario is an all-in-one security and privacy tool for macOS, Android and iOS. This multi-platform support is a big selling point if you want to protect your phones and tablets as well as your Mac. Starting from $8.99 a month, you can protect up to three devices (you can save more by signing up for 12 months.
Clario offers real-time antivirus protection and on-demand scans. It also includes a data breach monitor - enter your email addresses, and Clario will let you know if they're affected by known data breaches. And, like MacKeeper, it comes with a web browser plugin that blocks ads and web trackers.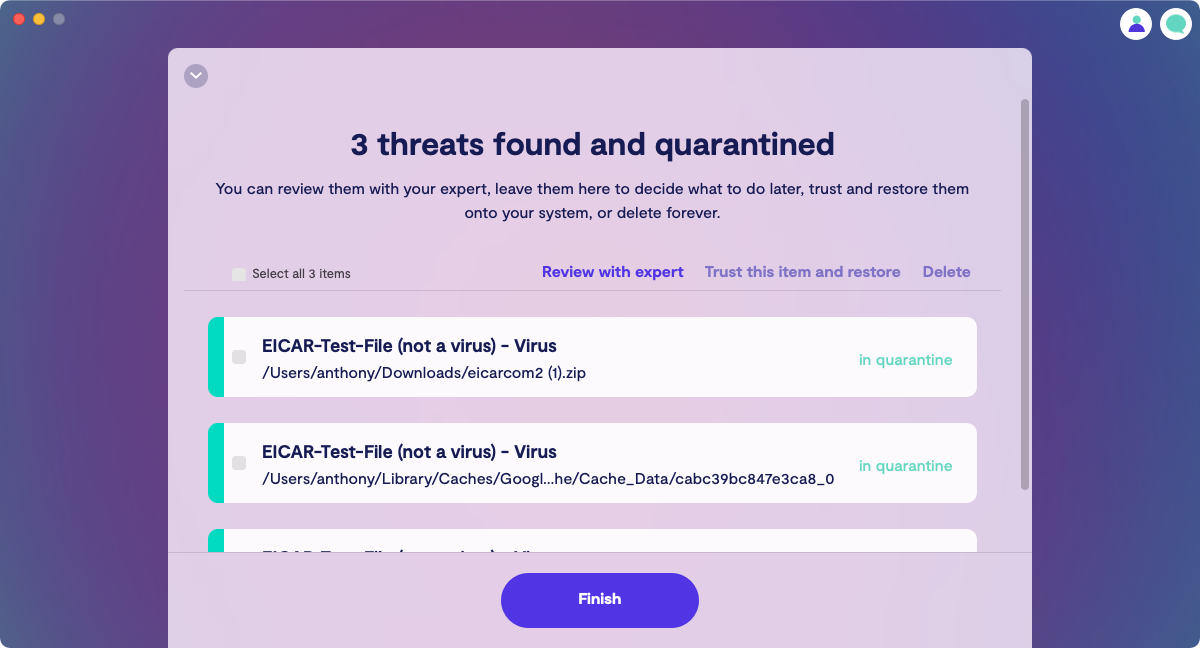 Also like MacKeeper, Clario includes a VPN client. This no-log service connects to 20 locations in 16 countries, keeping your Mac web browsing private and secure. That's well short of MacKeeper's VPN, but it should be enough for many users.
Clario also doesn't include cleaning or optimisation features like MacKeeper. But if you only want security and privacy tools, in a slimmed down, multi-platform app, then Clario is well worth a look — especially because it's been highly ranked by independent security testers like AV TEST.
| | |
| --- | --- |
| Pros | Cons |
| Independently test antivirus | No cleaning tools |
| No-log VPN | |
| Multi-platform support | |
Cleaner One Pro
Cleaner One Pro comes from cybersecurity firm Trend Micro and is built with the kind of polish you'd expect from such an established company.
As with MacKeeper, Cleaner One Pro's tools are all accessed via a sidebar on the left. For $19.99 a year for one device ($59.99 for five), you'll get access to a range of useful cleaning and optimization functions. They include a junk cleaner, a big files remover, a duplicates finder and an app manager.
Cleaner One Pro also offers a Disk Map feature, which gives you a clear visual representation of what's taking up your disk space. It includes a File Shredder as well, which claims to make files unrecoverable. MacKeeper has neither of these features, so they're definite plus points.
If you click More Tools in the Cleaner One Pro, you can add other Trend Micro tools, including Antivirus One and VPN Proxy One Pro. However, these both require additional subscriptions and aren't included with Cleaner One Pro. MacKeeper includes all its features in its subscription.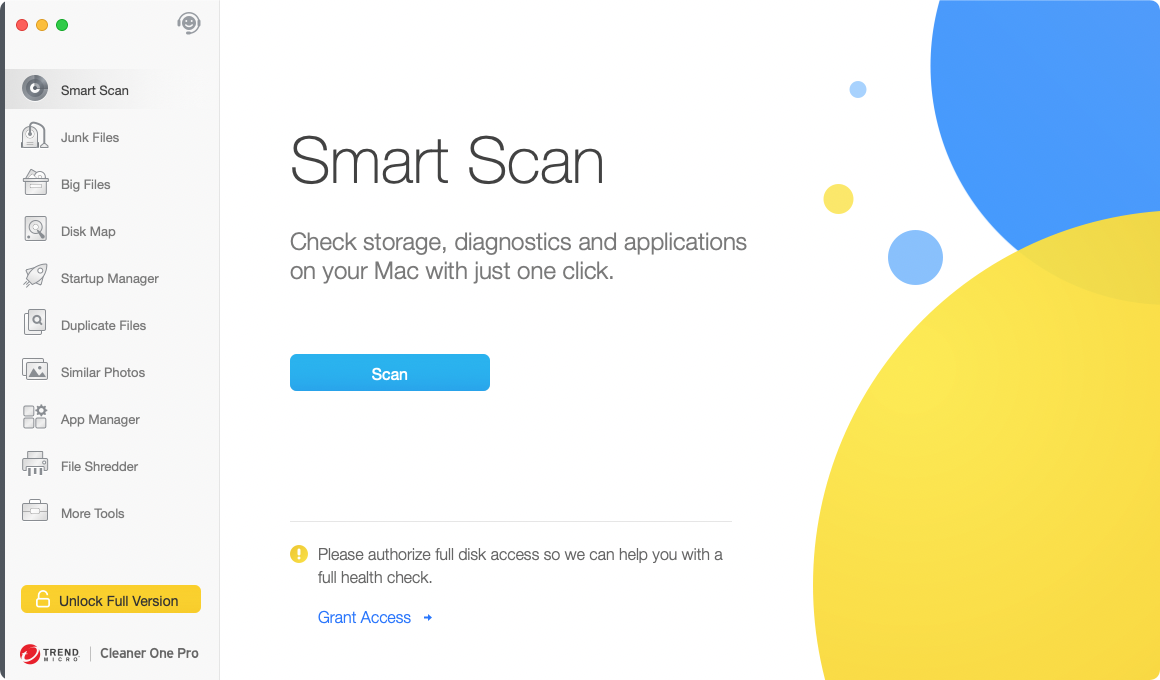 | | |
| --- | --- |
| Pros | Cons |
| Disk Map feature | Antivirus costs extra |
| Low subscription cost | No VPN without an extra subscription |
| File shredder function | |
Bitdefender Total Security
If you're only in the market for an antivirus app for Mac, then Bitdefender is one of the best options around. As well as real-time and on-demand scanning, it offers Total Security — a fancy way of cross-platform support. You can install Bitdefender on up to 10 devices, whether they're running macOS, Windows, iOS or Android.
As with MacKeeper, Bitdefender includes a web browser extension that works with Safari, Chrome and Firefox. But rather than blocking ads, it aims to protect your browsing sessions from malicious content.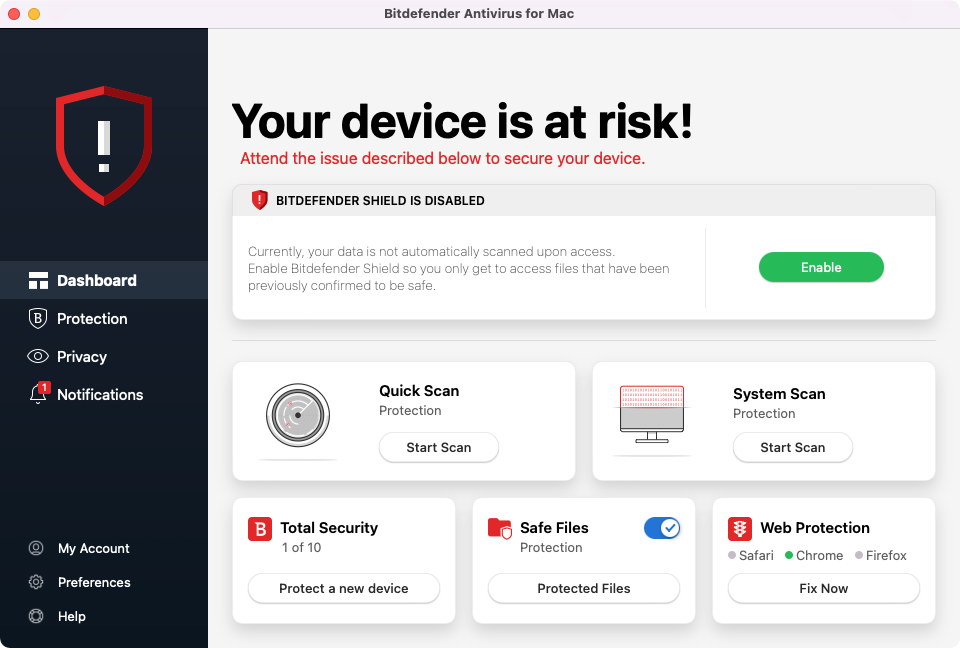 Perhaps Bitdefender's best feature is its Safe File anti-ransomware protection — a tool that MacKeeper doesn't yet have. It lets you select files and folders you want to protect, and Bitdefender will stop other apps and processes from making changes to them without your permission.
Although Bitdefender Total Security does come with a VPN, you only get 200MB a day, which isn't really enough to do anything useful. Upgrade to a more expensive license, though, and you'll unlock unlimited VPN, as well as a password manager and other features.
| | |
| --- | --- |
| Pros | Cons |
| Excellent antivirus protection | No cleaning features |
| Anti-ransomware protection | VPN is too limited without paying more |
Surfshark
Surfshark is primarily known for its VPN app, but the company has more recently added antivirus and data breach protection to its portfolio. Each one of them will require its own subscription, though. That would make them more expensive than MacKeeper, which has all of these features and more included.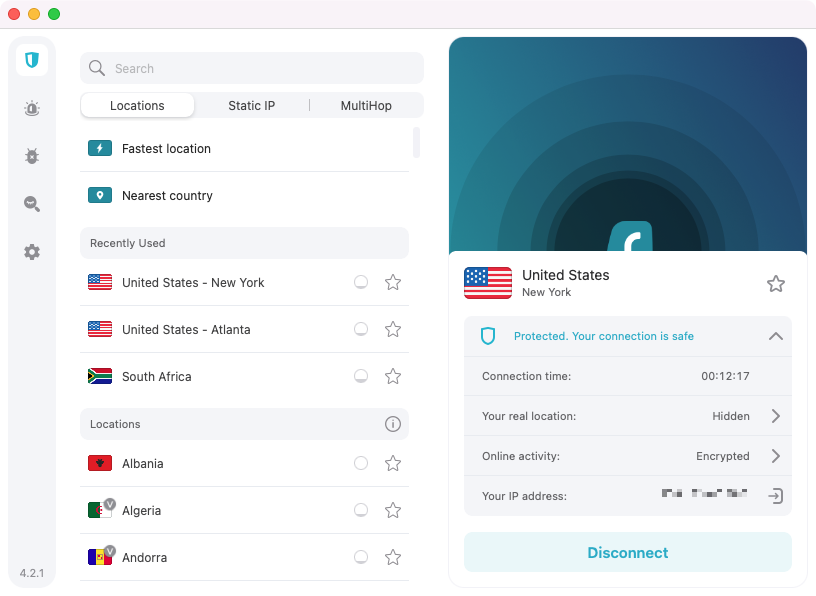 But if you only want a VPN, then Surfshark VPN is a good choice. It supports several VPN protocols, connecting to more than 3,200 servers in 95 countries. It has all the key functions you could want, including a kill switch, and your license covers unlimited devices.
At $12.95 a month, it might seem expensive, but if you buy a 12- or 24-month license, you can make big savings. At the time of writing, a 24-month license works out at just $2.49 a month. That's remarkable value.
As a dedicated VPN app, it's not surprising that Surfshark outperforms MacKeeper in this respect. But that's all it does, so if you want security, privacy, cleaning and optimization for your Mac too, then you're still better off with MacKeeper.
| | |
| --- | --- |
| Pros | Cons |
| Great choice of locations and protocols | Security features cost more |
| Kill switch and other features | No cleaning features |
| Low pricing on one- and two-year licenses | |
MacKeeper vs the alternatives
Naturally, we want MacKeeper to be the best it can be, but there are some great alternatives if you're looking for a particular feature. If you only want a VPN, then a dedicated solution like Surfshark will offer you performance and value. Similarly, if you only want security, something like Bitdefender will be a good choice. And Clario will give you both security and privacy but no cleaning features.
But if you want security, privacy, cleaning and optimization, with the convenience of one straightforward license, then MacKeeper remains a fantastic choice. You won't have to install multiple apps or keep up separate subscriptions, so it'll save you time too.
Read more: