In this article you will find the following:
Is a new iMac coming out soon? It seems likely. The last iMac came out in 2021, a 24-inch model packing an M1 chip, the first generation of the Apple Silicon line. That means it's been more than a year since the last iMac, and if past releases are anything to go by, a brand-new model could drop later this year or in early 2024.
It's also been even longer since the 27-inch iMac came out, so it might be time for a new big-screen model too. And with the recently released MacBooks and Mac minis boasting even more powerful M2 processors, users may get something similar or better with the next iMac.
In this article, we'll be looking at what any future iMac is likely to offer, when it might arrive, and how much it could cost.
Probable spec of the upcoming iMac
27-inch iMac Pro and/or 24-inch iMac
Apple M3 processor
Retina display with ProMotion
Prices starting from around $1,299
Late 2023 or early 2024 launch.
Before we start

If you want to keep your current Mac in tip-top condition or get it ready to migrate to a new Mac, try MacKeeper's Safe Cleanup feature. It can easily find and remove junk files and cached data taking up precious space. Here's how:

Open MacKeeper, and select Safe Cleanup
Click Start Scan
When the scan is finished, select what you want to remove, and click Clean Junk Files.

MacKeeper also gives you a range of other features to optimize and protect your Mac. Check it out today, and see what it can do.
Price
Whenever the next iMacs arrive, you can bet they'll come at a range of prices, with Apple offering variations on the specs. Of course, we can't predict with certainty what these new computers will cost, but we can guess based on what we know about Apple's previous pricing.
A few key factors will play into the eventual pricing of the iMac machines.
Screen size: If Apple does release a 27-inch model, that's obviously going to be more expensive than a 24-inch version.
Processor: Each new generation of Apple Silicon is a significant bump up from its predecessor. If the next iMac comes in an M3 variant, it will be much more expensive than an M2 version.
Screen technology: The latest MacBooks offer stunning ProMotion displays with refresh rates up to 120Hz. If that same technology goes into the next iMac, it will naturally elevate the price.
Pricing of current and past models: The 2021 24-inch iMac starts at $1,299. Unless the new model is significantly different, the starting price of any new 24-inch desktop will probably be in the same ballpark.
iMac start price history
Guessing the price of a new 27-inch Mac is trickier. The last version was an Intel-based system, and it was discontinued in 2022. It had a starting price of $1,799, which has been standard for 27-inch iMacs for some time now. But with all the new tech that its replacement is likely to include, buyers might be looking at something closer to $1,999 to begin with. And if it's a Pro unit, then the price could be much higher.
| | | | | |
| --- | --- | --- | --- | --- |
| Year | 27-inch iMac | 27-inch iMac Pro | 24-inch iMac | 21.5-inch iMac |
| 2015 | $1,799 | | | $1,099 |
| 2017 | $1,799 | $4,999 | | $1,099 |
| 2019 | $1,799 | | | $1,299 |
| 2020 | $1,799 | | | |
| 2021 | | | $1,299 | |
Design
In March 2023, Bloomberg journalist Mark Gurman suggested new iMacs with M3 chips were on the way. He's a respected name in the industry with a good track record, so there's every reason to believe his prediction is accurate.
Among other things, Gurman hinted at the design of the new Mac—and he's not expecting anything too radical. Although features like an adjustable stand would be welcome, they aren't probably on the way just yet.
Based on previous releases and Gurman's insight, here's what you can probably expect:
A range of colors, similar to the 2021 24-inch iMac
A smaller bezel and 'chin' around the display
A thinner, lighter build
Rearranged internal components
A slightly redesigned stand.
These may apply to the new 27-inch model too, but since it's likely to have a more powerful processor, it'll have to be slightly thicker than the 24-inch version to allow for cooling.
Other than that, there aren't a lot of details to go on regarding the design of these new iMacs. Apple may be leaving the old space-gray designs in the past, but it's not likely to do anything drastically different with its future releases.
Display
While it's possible that Apple might produce something bigger, such as a 32-inch Mac, the current consensus among industry analysts is that the new iMac Pro will be another 27-inch model. As a Pro machine, there's a good chance it would include:
ProMotion 120Hz refresh rate
Mini LED, as used in newer MacBooks
Higher pixel density.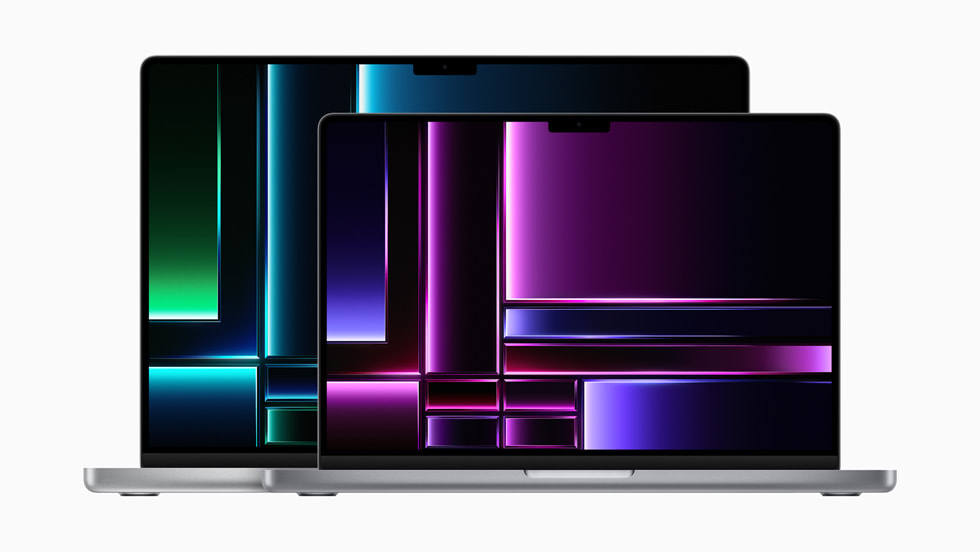 These kinds of features make sense for a Pro machine, which is why they're included in the MacBook Pro line. But the new 24-inch iMac, being a cheaper system, is unlikely to get such high-end technology, which would inflate the price.
For that reason, we'd expect any new 24-inch iMac to have something closer to its predecessor, which has a 4.5K Retina display. Here's what you might get:
A 5K LED Retina display
Slightly higher pixel density.
Webcam and ports
The 2021 iMac comes with a 1080p FaceTime webcam. Although the next iMacs could potentially improve on that, there isn't much need to, as it already produces high-quality images and video. For that reason, we predict the new iMacs to offer a similar camera.
In terms of connectivity, Apple has reduced the number of ports on recent iMacs, and that will likely stay the same with the new models.
If the next 24-inch iMac is like the last one, you can expect this kind of connectivity:
Two to four Thunderbolt/USB 4 ports
3.5mm headphone jack
Gigabit Ethernet built into the power adaptor.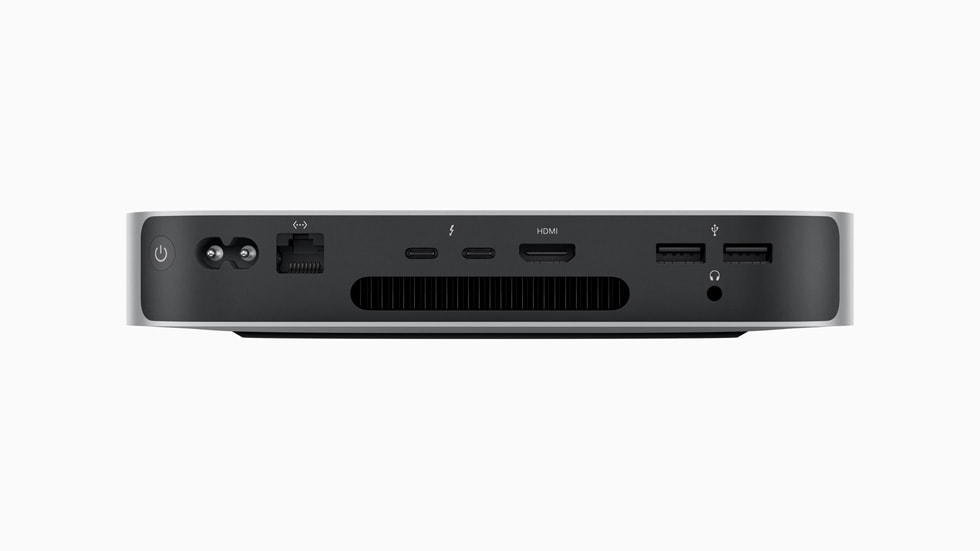 Last time, the iMac didn't have an SD card reader or any additional ports, and we see no reason why Apple would do anything different this time.
As a bigger and thicker machine, the new 27-inch iMac might offer more scope for connectivity. The latest MacBook Pro and Mac mini offer a lot of the ports that are missing from the 24-inch iMac. If Apple makes the new 27-inch iMac like those systems, then you might see something more like this:
Four Thunderbolt/USB 4 ports
3.5mm headphone jack
Gigabit Ethernet
Two full-size USB-A ports
HDMI port.
This would put the 27-inch model somewhere between its predecessor and the 2021 24-inch iMac.
Processor and specs
Now that the M2 chips are here, alongside the M2 Pro and M2 Max, any new iMac is going to have at least one of them. But if Gurman's report is right, then Apple may be skipping straight ahead to the M3—at least for the 24-inch iMac, which will be aimed at consumers.
If the M3 is focused on power efficiency like Apple's previous consumer chips, then it won't outperform the M2 Pro or M2 Max. So if the next 27-inch Mac is a Pro model, it's likely to feature Pro and Max versions of either the M2 or the M3.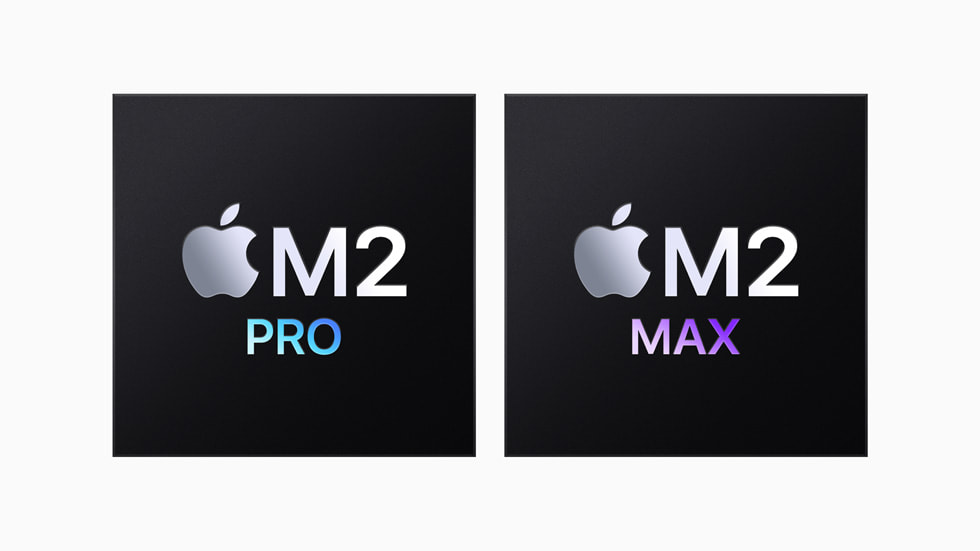 The M3 should support similar RAM limits as the M2, at the very least. And whatever chip the larger iMac comes with, it's likely to allow a similar RAM limit as the M2 Pro and M2 Max. That would lead to specifications that look something like this.
| | | |
| --- | --- | --- |
| | New 27-inch iMac | New 24-inch iMac |
| Processor | M2 Pro and M2 Max, or M3 Pro and M3 Max | M3 |
| RAM | 16GB to 96GB | 8GB up to 24GB |
| Storage | 512GB to 8TB | 256GB to 8TB |
As with all current Macs, we expect a range of chip variations. The new MacBook Pro, for example, offers 10-core and 12-core versions of the M2 Pro, each with different numbers of GPU cores too.
Other features
So far we've covered the core features that might come with these new computers. But what else might these iMacs offer? Here are just some of the possibilities:
Face ID: Already available on some iPhone and iPad models, Apple's Face ID technology could make its way to the new iMacs. This advanced facial recognition system lets you do everything from unlocking your device to authorizing online payments
Wi-Fi 6E and Bluetooth 5.3: These are now available on the latest Macs, so it's pretty much certain they'll be included with the new iMacs
Audio: The six-speaker system in the latest iMacs delivers wide stereo sound and spatial audio, while the three-mic array offers studio-quality recording. There isn't much need to improve on this, so we don't expect anything revolutionary in this area
Center Stage: Introduced with the iPad Pro, this webcam feature follows the user's face and expands the view automatically if other people walk in the shot. The new iMacs could include this feature too
New operating system: When Apple releases the next iMac, it could also use the opportunity to announce a macOS. Check out our macOS versions list to see what's come before.

Of course, we're talking about Apple here, so it's also possible it could throw a curveball and add some features no one was expecting. We'll just have to wait and see what it eventually comes up with.
So when will the new iMac launch?
Time to brush off the old crystal ball and consider when these new Macs might actually arrive. Of course, no one can predict the new iMac release date with 100% accuracy, but we can make an educated guess.
If Apple is working on new iMacs, it's going to be a while before they're ready for mass production. That could mean they arrive sometime in late 2023, but it's quite likely they won't land until 2024, particularly if they're based on newly designed M3 processors.
In the meantime, it's probably worth keeping an eye out for the next Apple event, as more news could be announced.
In any case, if and when you decide to move to a new Mac, make sure your current one is ready. It needs to be free of junk and malware before you think about transferring your data over to a new system.
Make sure your old Mac is free of malware
Delete any apps and files you don't need
Back up any valuable data
Remove junk data with MacKeeper's Safe Cleanup.
Follow these steps, and you'll be ready when the time comes to upgrade your iMac.