In this article you will find the following:
Every year, Apple releases new-and-improved macOS software. In fact, you're probably one of the millions of users globally who install it within no time to get access to new features. But have you ever wondered about the history of the software that keeps your Mac in working order?
Before we begin

Did you know that every time you install new software, files, and apps on your Mac, they come with junk files? Those files can stay hidden and remain behind, even when you uninstall that software or app.

That's why you should enlist the help of reliable software to get the job done. MacKeeper's Smart Uninstaller safely removes all apps and junk files, leaving nothing behind, while the Safe Cleanup tool performs a thorough sweep of your Mac to rid it of leftovers and ensure that it runs smoothly. Together, they pave a way for the new macOS installation on your computer.

MacKeeper gets the job done… within moments. Here's how to use it:

Download MacKeeper on your Mac
Click on Smart Uninstaller > Remove Selected to start removing unused apps, leftover files, plugins, and more
To clean your Mac, click on Safe Cleanup > Start Scan to find and delete any junk files on it.
Let's take a walk down memory lane together as we recap the macOS version history, from the first software ever released by Apple for Mac through to the latest.
History of macOS
macOS, Mac OS X, and OS X—all of these names refer to the same Mac operating system responsible for keeping you up and running.
While they may be used interchangeably, each of the macOS version names were used exclusively by Apple at some point in time. The first was Mac OS X, which Apple used for version 10.7 between 2001 and 2011.
This was followed by the use of the name OS X until 2015. Finally, the term we use today, macOS, was introduced with High Sierra in 2016. The format filtered through to software names for Apple's ecosystem—including the iPhone (iOS), iPad (iPadOS), Apple TV (tvOS), etc.
List of mac OS versions
The first ever macOS software was launched in 1984, nearly four decades ago. So, you can imagine how many of those have been released since.
Let's check out Mac's operating systems in order below. If you like any of the older versions listed, you can download them on your Mac.
Mac OS X 10.0 (Cheetah)
Rolled out on March 24, 2001, this was the first major software release for Mac. Cheetah featured the Aqua user interface and came at a hefty price tag of $129. It required 128 MB of RAM.
However, it had its challenges. For instance, users complained about computers that surpassed the system requirements running slowly.
Mac OS X 10.1 (Puma)
This was Apple's second major release of Mac OS X. Mac OS X Puma was launched on September 25, 2001. It featured the Aqua user interface and supported hardware like printers and DVD players.
Mac OS X 10.2 (Jaguar)
Mac OS X Jaguar was released in August 2002. It featured a larger number of features and apps than the software released that preceded it—150, to be precise. They included:
Mail
iChat
Address Book
iCal.
And more. A noteworthy update was the changing of the Mac logo that appeared upon startup from color to gray. Jaguar cost users $129 in the US. It required at least 128 MB of memory to run on a Mac.
Mac OS X 10.3 (Panther)
Panther was rolled out on October 24, 2003. Just like Jaguar, it came with at least 150 new features. The most notable of these included the following:
Updated Finder interface
Fax support
FileVault
Safari
Faster user switching
Built-in fax support
Built-in X11 support
Support for TextEdit for Microsoft Word and .doc documents
Xcode developer tools
iChat AV video-conferencing software
PDF rendering speed increases
File labels.
Besides, system requirements for this software included:
Integrated USB (indicative of New World ROM)
128 MB RAM minimum (although 512 MB was recommended)
No less than 1.5 GB of free disk space
CD-ROM
Internet access
Mac devices with a PowerPC G3, G4, or G5 processor (233 MHz minimum).
Older operating system files may be cluttering your Mac. Get rid of them with MacKeeper's Smart Uninstaller, which effectively removes unused apps and related files from your Mac.
Open the app and click on Smart Uninstaller in the left pane
Click the Remove Selected button and watch while MacKeeper deletes old apps within moments.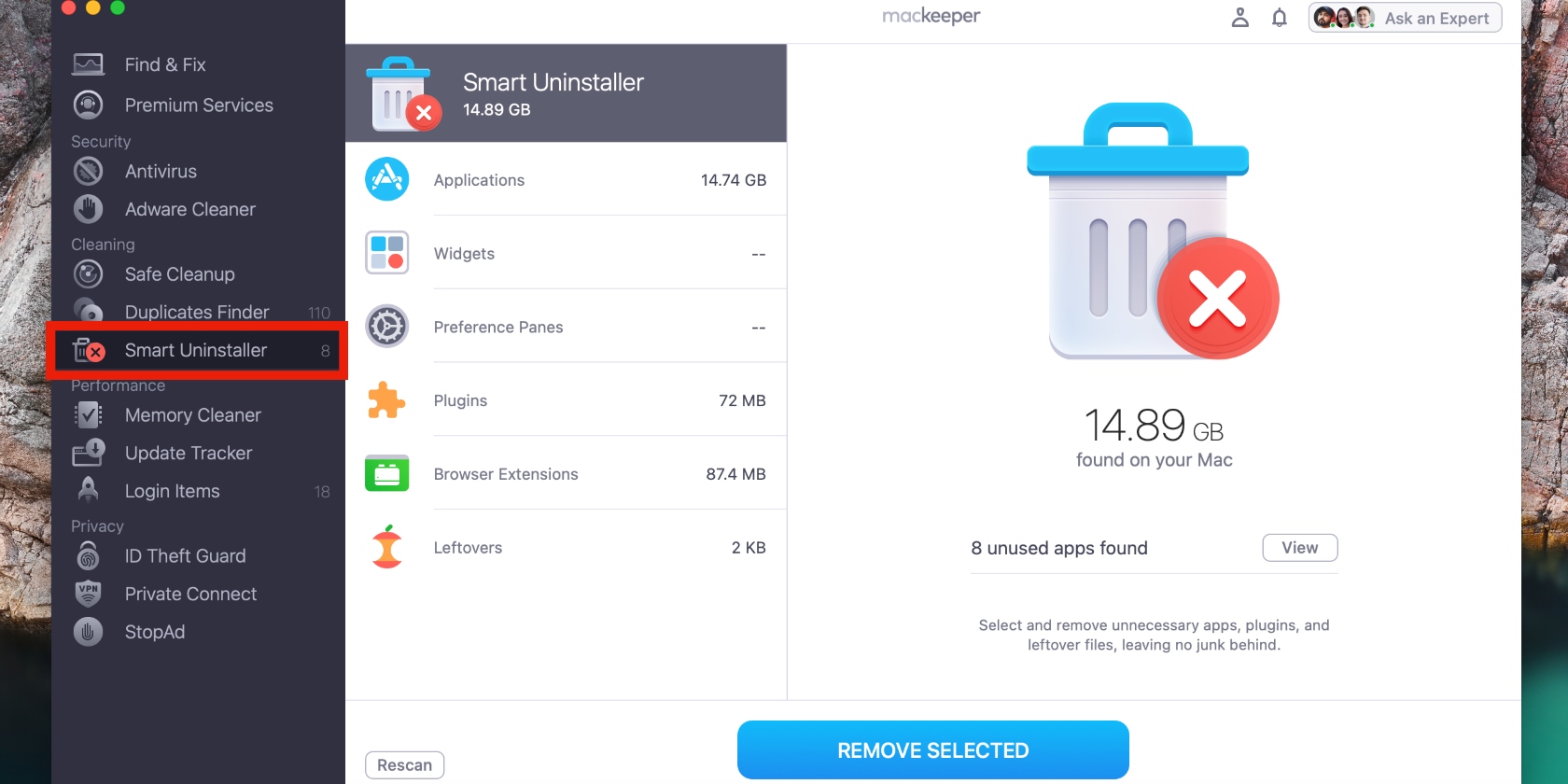 Don't forget to clean your Mac regularly to help it perform better.
Mac OS X 10.4 (Tiger)
Released on April 29, 2005, Mac OS X Tiger delivered more than 200 new features and was described by Apple as "the world's most advanced operating system."
Additions and improvements included:
Dashboard
Grapher
Spotlight
Enhanced Japanese fonts
Dictionary and thesaurus
iChat AV support for four participants on video calls and 10 participants on audio calls
Improved .Mac syncing features
RSS and atom web syndication feeds reader (built into Safari)
Automator
VoiceOver
Xcode 2.0
Core Image.
In addition, Mac OS X Jaguar and Mac OS X Panther users could simply upgrade to Mac OS X Tiger. Users of older versions, however, had to do a full installation of the software.
Mac OS X 10.5 (Leopard)
This was the sixth major release of Mac's operating system, released on October 26, 2007.
Mac OS X Leopard came in two editions—a desktop (or personal computer) version, which cost $129, and a server version (Mac OS X Server), which cost $499.
Some of Mac OS X Leopard's features included:
Alexa
Improved Automator
Japanese dictionary
18 languages
Improved 3D dock
Safari 3
Time Machine
Quick look for document viewing
Objective-C 2.0 runtime
Stack feature for grouping files.
The requirements to install Mac OS X Leopard included:
Intel processor or PowerPC of G5 or G4 (867 MHz and faster)
DVD drive
Minimum of 512 MB of RAM and 1 GB for development purposes
Minimum of 9 GB disc space.
It was also the last version of Mac OS X that supported the PowerPC structure. Mac OS X Snow Leopard is only supported by Intel-based Macs.
Mac OS X 10.6 (Snow Leopard)
Mac OS X Snow Leopard was released on August 29, 2009, as Apple's seventh major release of its operating software and as Apple's answer to Windows XP.
Snow Leopard was sold for the low price of $29, which attracted more sales than previous Mac OS X versions upon release.
Like Mac OS X Leopard, it features 18 languages and the utilities and apps included in Mac OS X Leopard. It also comes with the Stickies, Preview, and Chess apps.
In order to install Snow Leopard, users needed the following:
A Mac with an Intel processor
1 GB of memory
5 GB of free disk space
A DVD drive.
Mac OS X 10.7 (Lion)
This was Apple's eighth major release of macOS happened on July 20, 2011 at $19.99. Apple sold $1 million in sales on the first day this version was released.
Its focus was on synchronizing users' content across Apple devices to make life easier.
Below are some of its key features:
More nuanced multi-touch gestures
Full-screen view
Launchpad icon added to dock to open apps on full-screen
Swipe trackpad to access Mission Control
Airdrop
Resume function
AutoSave
Versions
Standalone Mail and Calendar apps.
Other features included a new iCal interface and additions to the Mail app. Lion also came with Gatekeeper, a malware blocking tool for Macintosh computers.
OS X 10.8 (Mountain Lion)
Released on July 25, 2012, Mountain Lion was the last operating system to be sold by Apple (future software was made available for free).
Although it cost $19.99 upon release, it was later made available to users of older Macs for free on June 23, 2021.
So, what were its features and updates? Let's have a look below:
iMessage
iCloud to sync content in apps like iMessage, Mail, and more
Notification Center
Share Sheets
Enhanced Twitter capability
Address book becomes "Contacts"
iCal becomes "Calendar"
iChat becomes "Messages."
Some other changes included RSS support in the Mail and Safari apps being removed and Software Update being moved to the Mac App Store.
OS X 10.9 (Mavericks)
Mavericks was the tenth major release of OS X. Rolled out on October 22, 2013, it was also the first free update available on the Mac App Store.
With this release, Apple continued its efforts from previous versions to bring OS X in line with iOS—this time by bringing more iOS apps to Mac.
New and updated features included:
Additions to Finder, including document tags, tabs, and full-screen support
iBooks
Maps
App Nap
Some system alerts moved to Notification Center
Memory compression
Improved Mission Control
Updated multiple display support.
OS X 10.10 (Yosemite)
Yosemite was Apple's eleventh major release of its operating system. It was released for free on October 16, 2014.
Notable features included:
Ability to make iPhone calls from desktop
Widgets
Instant hotspot
"Today View" in Notification Center
Safari additions like private browsing mode and Google as default search browser
Darker night theme
Handoff.
OS X 10.11 (El Capitan)
El Capitan was Apple's twelfth major release of its desktop and server operating system. El Capitan was released on September 30, 2015, and users could get it by upgrading their system free of charge on Apple's Mac App Store.
El Capitan was focused on simplifying everyday activities. This was achieved through quicker response times when opening your emails, for instance, or launching apps.
Improvements:
Notes app: drag and drop files, add files from other apps, and create checklists
Spotlight search delivers more results, allows you to resize the window and move it elsewhere on the desktop
San Francisco introduced as new system font
Simpler Mission Control design
Split View allowed users to work on two apps alongside each other in full-screen
Ability to create a new Space by dragging a window to the top of the screen
Improved language support.
macOS 10.12 (Sierra)
Sierra was the thirteenth major release of Apple's desktop and server operating system, arriving on September 20, 2016.
macOS Sierra's features included some noteworthy improvements and additions. Below is a list of some of those features:
Apple Pay
Siri integration
Picture-in-Picture (PiP) support for Safari and iTunes
Apple Music rebranding
Rich media integration in Messages
Optimized storage
Safari-inspired tags.
macOS 10.13 (High Sierra)
High Sierra was released by Apple on September 25, 2017. It focused on the basics, mainly video, data, and graphics. Below are some of its improvements:
Apple File System (APFS) becomes the new default
New High Efficiency Video Encoding (HEVC or H.265)
Metal 2 with support for machine learning, among other things
Photos app gets new editing tools, a side view, improved recognition, and more
Safari allowed auto-play blocking for videos and adds an always-on option for Safari Reader
iCloud added storage family plans and file sharing
Improved search function for Mail.
macOS 10.14 (Mojave)
Introduced on September 24, 2018, Mojave was Apple's fifteenth major release of its desktop and server operating system.
Its most notable feature was system-wide dark mode. Previously, it only applied to the dock and menu bar. Other features included:
iOS-inspired screenshots
Dynamic Desktop with changing wallpapers
Desktop Stacks to organize the files on your desktop by category
Quick Actions and a Quick Look view in Finder.
macOS 10.15 (Catalina)
Apple released Catalina on October 7, 2019. Overall, macOS Catalina added new apps, improved old ones, and enhanced performance and user-friendliness.
Below is a quick run-down of some of its additions and changes:
Media platforms broke away from iTunes, including Music, Podcasts, and Apple TV
Apple Mail added features to unsubscribe from mails, block senders, and mute threads
A re-imagined Reminders app
Addition of Find My app, which consolidated features from Find My iPhone and Find My Friends
Screen Time
Voice Control
Enhancements to Photos and Notes apps
Sharing of folders in iCloud drive.
macOS 11 (Big Sur)
This was the seventeenth major release of Apple's desktop and server operating system. Big Sur was launched on November 12, 2020. Here's what it came with:
Enhanced user interface
Improved search in Messages and conversation pinning (up to nine)
Improved Speed in Safari, 50% faster than Google Chrome
Privacy toolbar button to view web trackers and a full privacy report
Safari's password monitoring feature to determine if your passwords were compromised in a data breach
Safari added language translation tools
More editing tools in Photos
Favorites feature added to Maps
Guides to provide you with information on the places you search for.
macOS 12 (Monterey)
Launched on October 25, 2021, Monterey replaced Big Sur and was Apple's eighteenth major desktop and server operating system.
Although a smaller update compared to Big Sur, it came with significant features, including the following:
Shortcuts app
Focus
Quick Note feature in Notes
SharePlay
FaceTime support for spatial audio
Universal Control update
Live Text
Safari group tabs and a new tab bar design, which was optional.
Monterey is still some Mac users' favorite macOS operating system. If you're one of them but haven't installed it, you can easily upgrade to Monterey from an older macOS version.
macOS 13 (Ventura)
macOS Ventura was Apple's nineteenth major desktop and server operating system, launched on October 24, 2022. Ventura's key features incorporated:
Improved Mail search and the addition of suggestions
Improved image search in Spotlight
Revamped search results design
Share Safari tabs, bookmarks, and more with friends
Edit or unsend recent messages, and mark messages as unread
SharePlay in Messages
iCloud Shared Photo Library
Continuity camera
Desk view.
Is there any difference between Mac OS X and macOS?
Mac OS X and macOS are the same thing. Mac OS X was the official name of Apple's desktop and server operating system from 2001 until 2011. Apple started using the name macOS in 2016 with the release of High Sierra.
What's the latest mac OS?
macOS 13 Ventura is the latest macOS version or operating system available at the time of writing. You can update your Mac operating system if you have an older version installed. More on that below.
Which versions of macOS are still updated?
Apple updates more recent macOS versions—mainly the ones listed below:
macOS Ventura
macOS Sierra and High Sierra
macOS Monterey 12.6.1
macOS Big Sur 11.7.1.
How to check the latest macOS on your Mac
Checking the current macOS version on your Mac is a quick process, which can be done in just a few clicks. Follow the steps below to get started:
Click the Apple icon in the top-left corner of the screen
Now click on About This Mac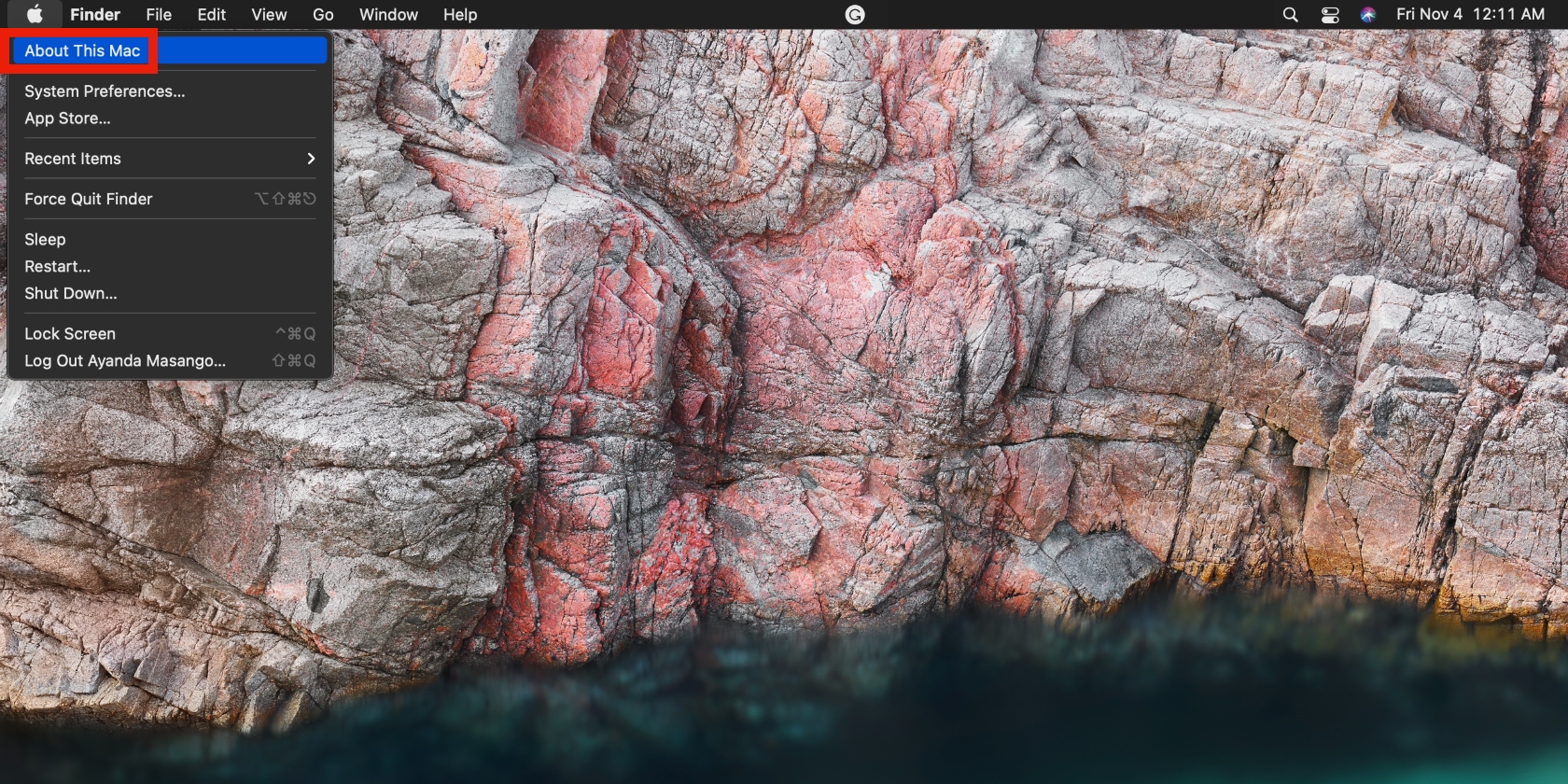 3. The name and information of the macOS should now be displayed on your screen.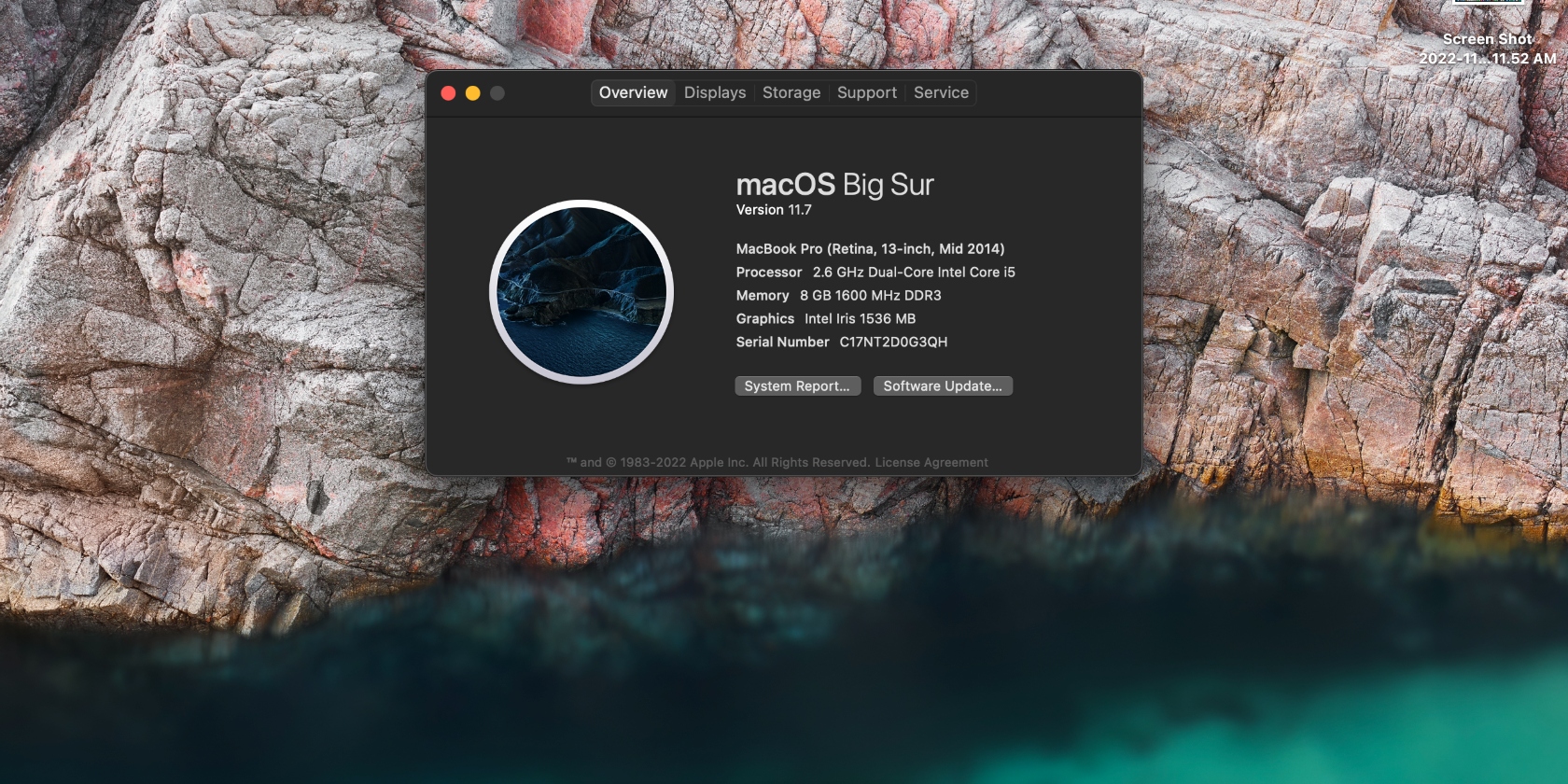 How to update to the latest version of macOS
If a new version of macOS is available, you can upgrade to it easily.
Simply follow the steps below to update to the latest macOS version available for your Mac:
Click on the Apple Store icon in the dock
Enter the word "ventura" in the search bar in the top-left corner
Find macOS Ventura and click the View button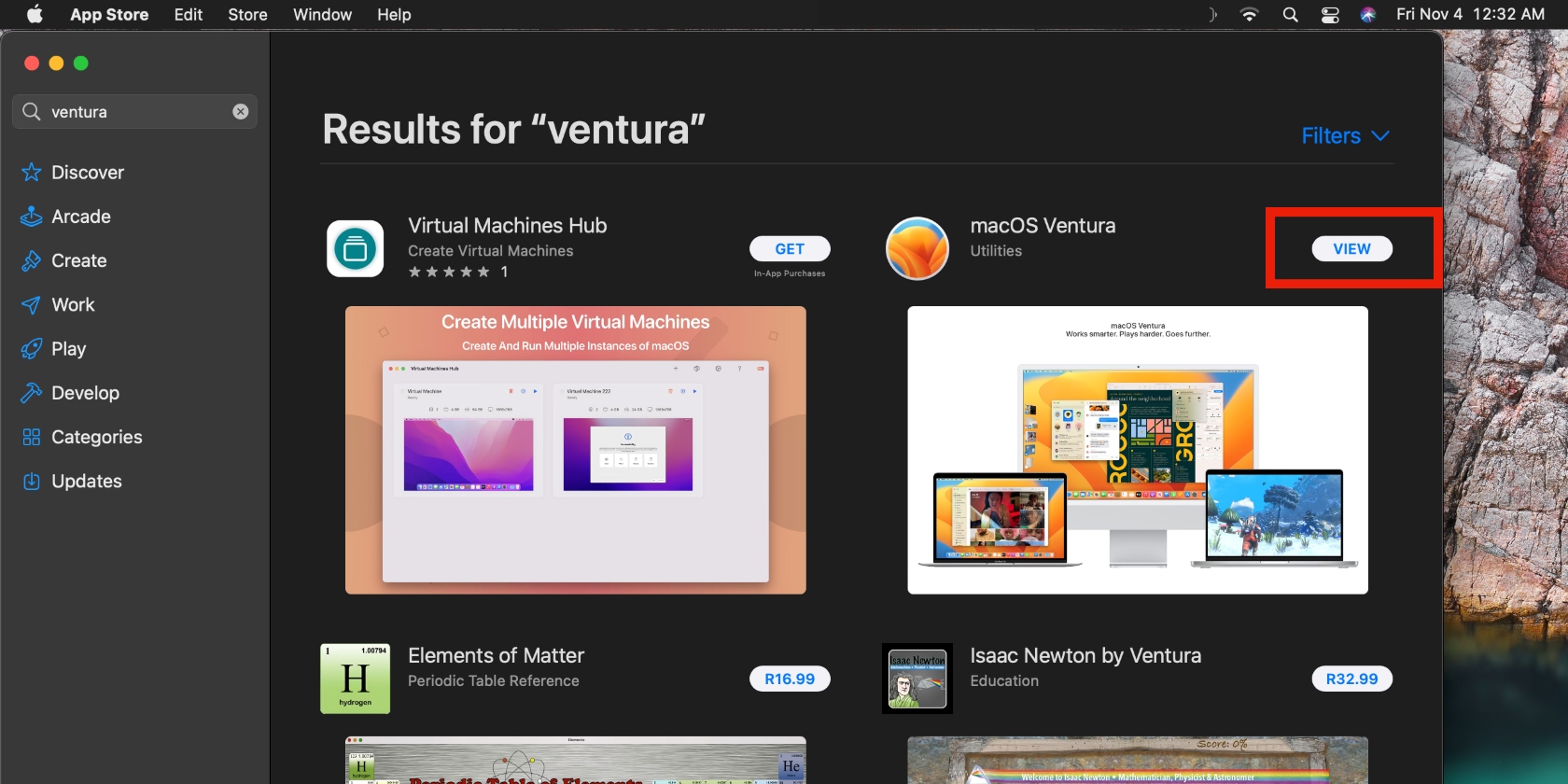 4. Now click on the Get button at the top of the screen to start downloading.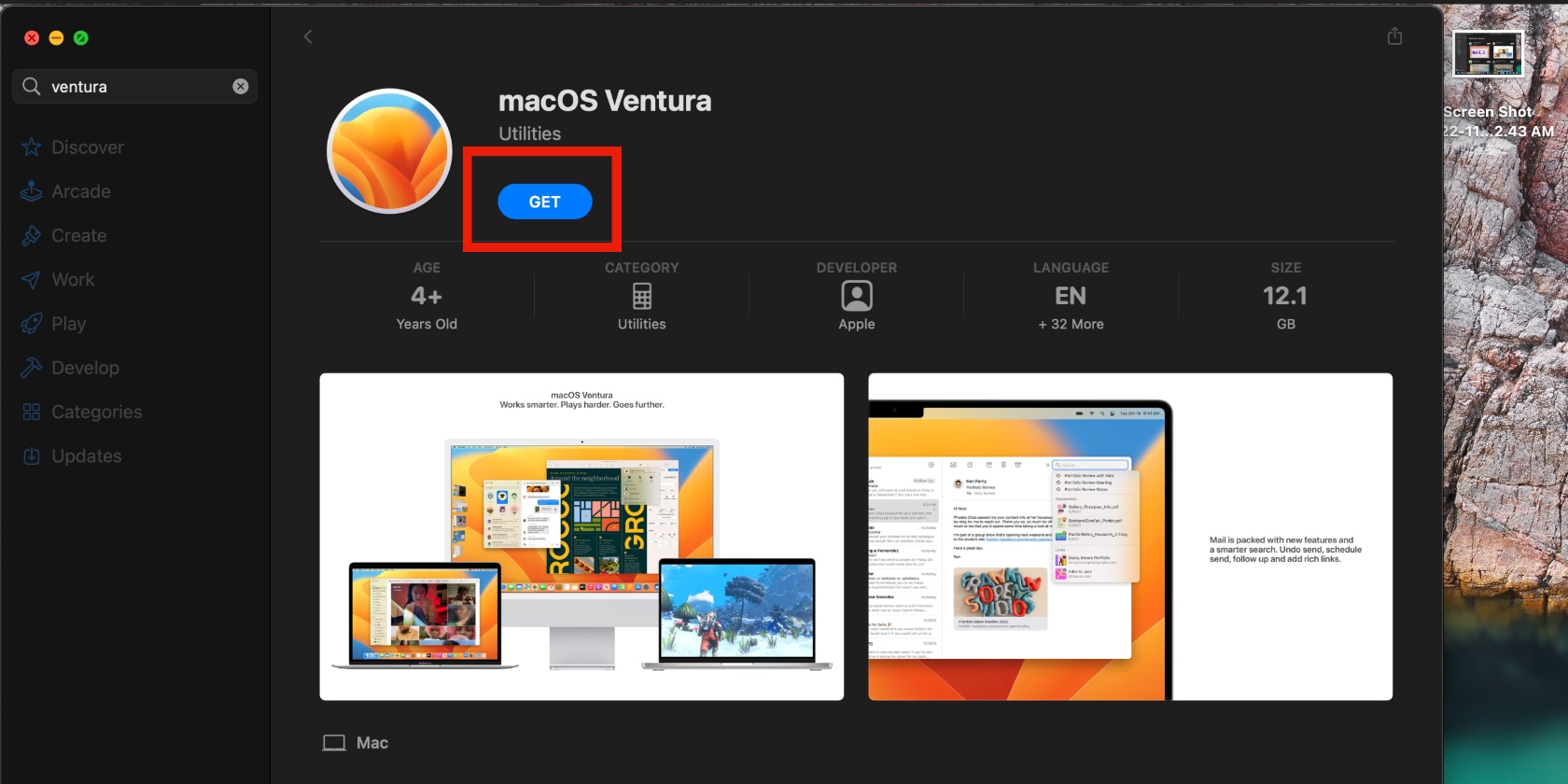 The file itself is 12.1GB, so make sure you have enough space on your Mac. Also, mind that the version you want to download is compatible with your device.
macOS Ventura is compatible with these Macs.
Which Mac operating system is the best so far?
The whole point of Apple releasing new operating systems is to improve older ones. For that reason, the newer versions are the best.
Specifically, any operating system from Sierra and higher is best. Having said that, users have their preferences, so this can be subjective.