In this article you will find the following:
It's hard to believe these days, but Yahoo was once a world leader. Founded in the 90s, it quickly grew beyond its origins as a search engine to become a web services giant, offering everything from email accounts to online games.
Since then, times have been tough on Yahoo. As well as being usurped by Google as the king of search engines, it's been through several CEOs, lost a good chunk of its stock value, and been left a shadow of its former self.
But despite its diminished position in the market, it's still going, and many people today have old Yahoo accounts they haven't touched for years. Thankfully, you can delete your Yahoo account permanently in just a few steps—and there are some good reasons you might want to do it:
Lack of use. If you're not actually using your Yahoo account, then it makes sense to close it.
Consolidating email addresses. Reducing your email addresses can simplify your life—although you'll need to inform your contacts when you close your Yahoo account.
Data breach risks. Yahoo accounts have been hacked before, and any dormant accounts you have are a potential risk.
Identify theft. If a hacker gets into your Yahoo account, they could use your Yahoo Mail to impersonate you.
To terminate your Yahoo account, simply follow the advice in our guide.
Before we start

If you're closing your Yahoo account because you're worried about data breaches, then check out MacKeeper's ID Theft Guard feature. Enter your Yahoo email address and any other addresses you want to monitor, and it'll let you know if and when your account is at risk of a data leak.

Start MacKeeper, and select ID Theft Guard
Click Scan new email
Add your Yahoo address, and click Start scan
Click Send code, then type in the code that MacKeeper sends to your Yahoo email
Click Enter.

You'll now be able to see, at a glance, whether your email address has been compromised or not. Download MacKeeper today, and give it a try.
How to deactivate a Yahoo account
Although you can permanently cancel your Yahoo account, you might want to remove it from your Apple devices first. Doing this won't actually delete your account, but it won't be accessible from your Mac, iPhone, or iPad unless you add it again.
Removing a Yahoo account from macOS
Whether you have an iMac, MacBook Pro, MacBook Air, or whatever, it's easy to take off your Yahoo account. Just follow these steps:
Click on the Apple in your menu bar, and select System Settings
From the sidebar, select Internet Accounts, and click on your Yahoo account
Click Delete Account
Click OK to confirm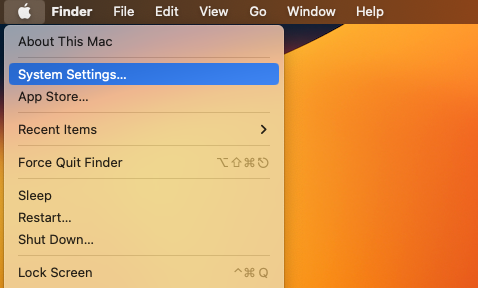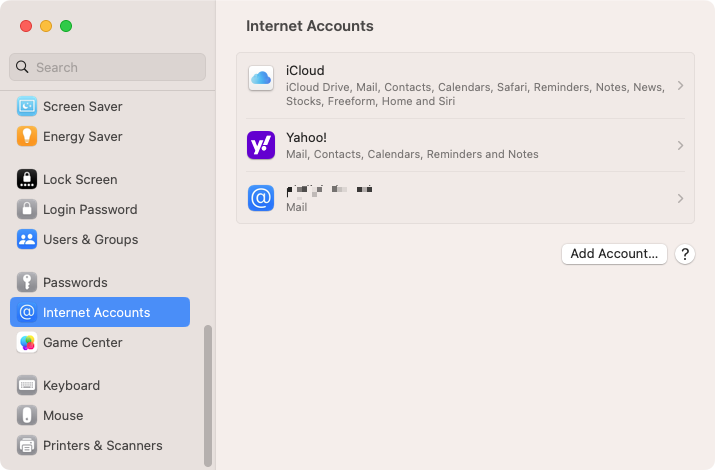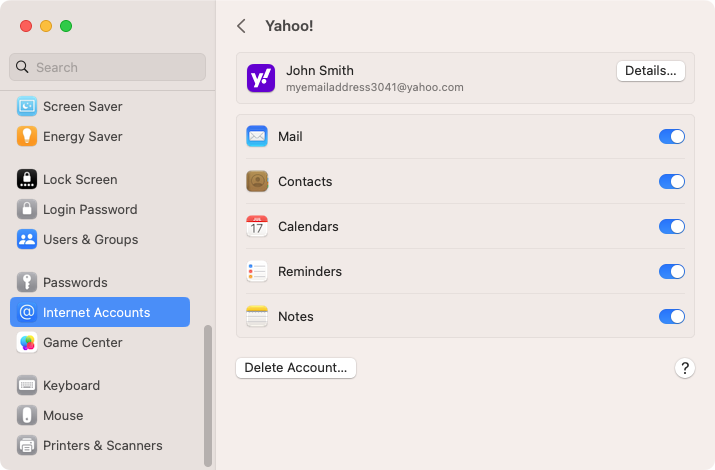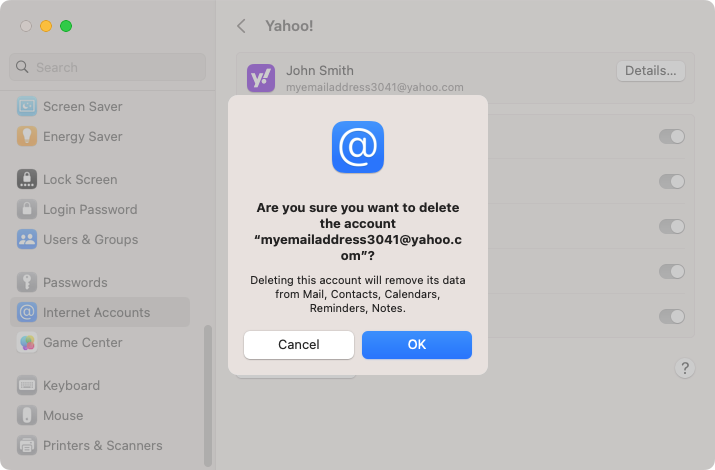 To add your account again, return to these settings, click Add Account, and go through the set-up process as normal.
Removing a Yahoo account from an iPad or iPhone
As with macOS, you can remove a Yahoo account from an iOS device in just a few steps. Simply do the following:
Open Settings on your iPhone or iPad
Select Mail, and tap Accounts
Select your Yahoo email account
Select Delete account
Tap Delete from my iPhone/iPad to confirm.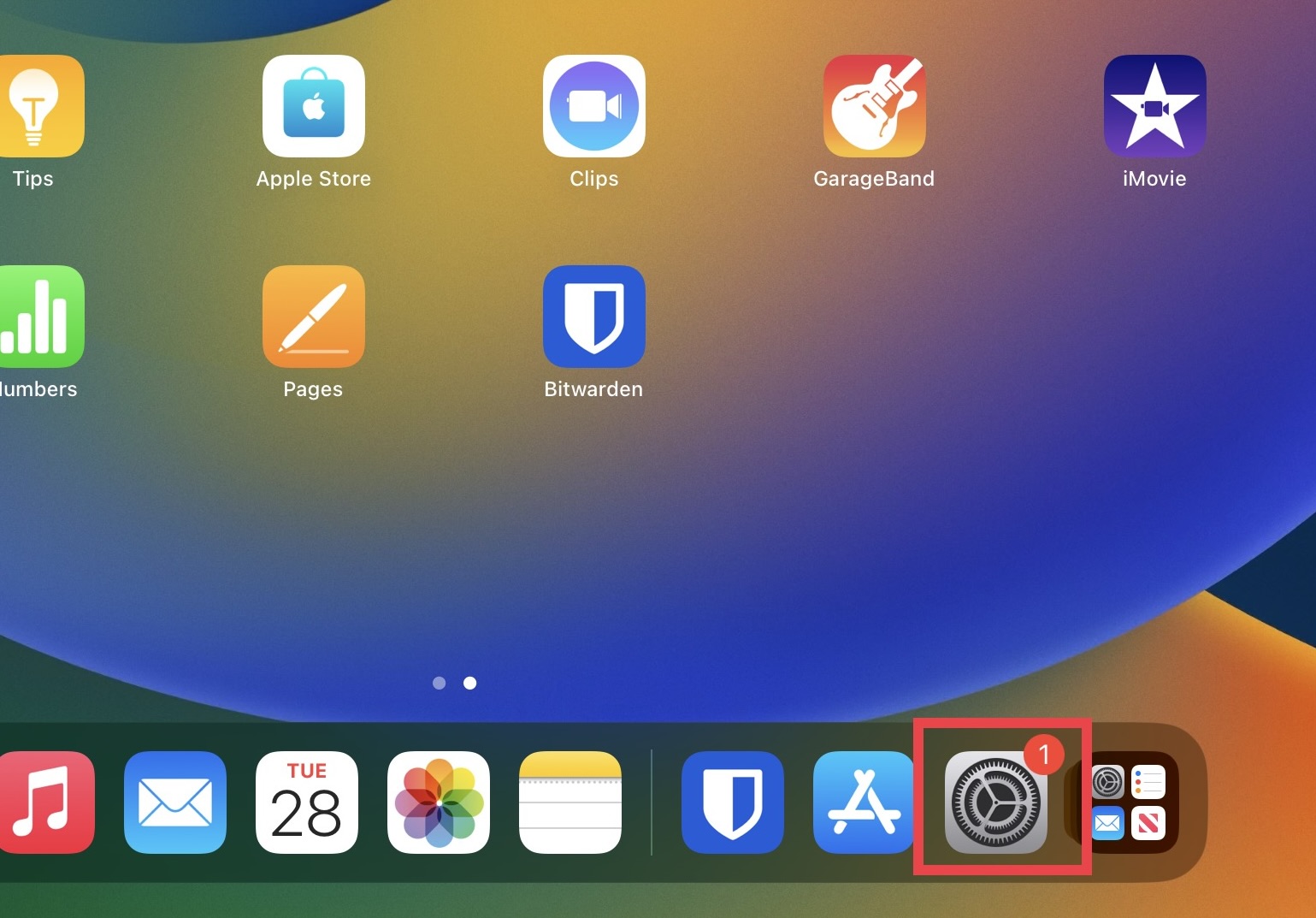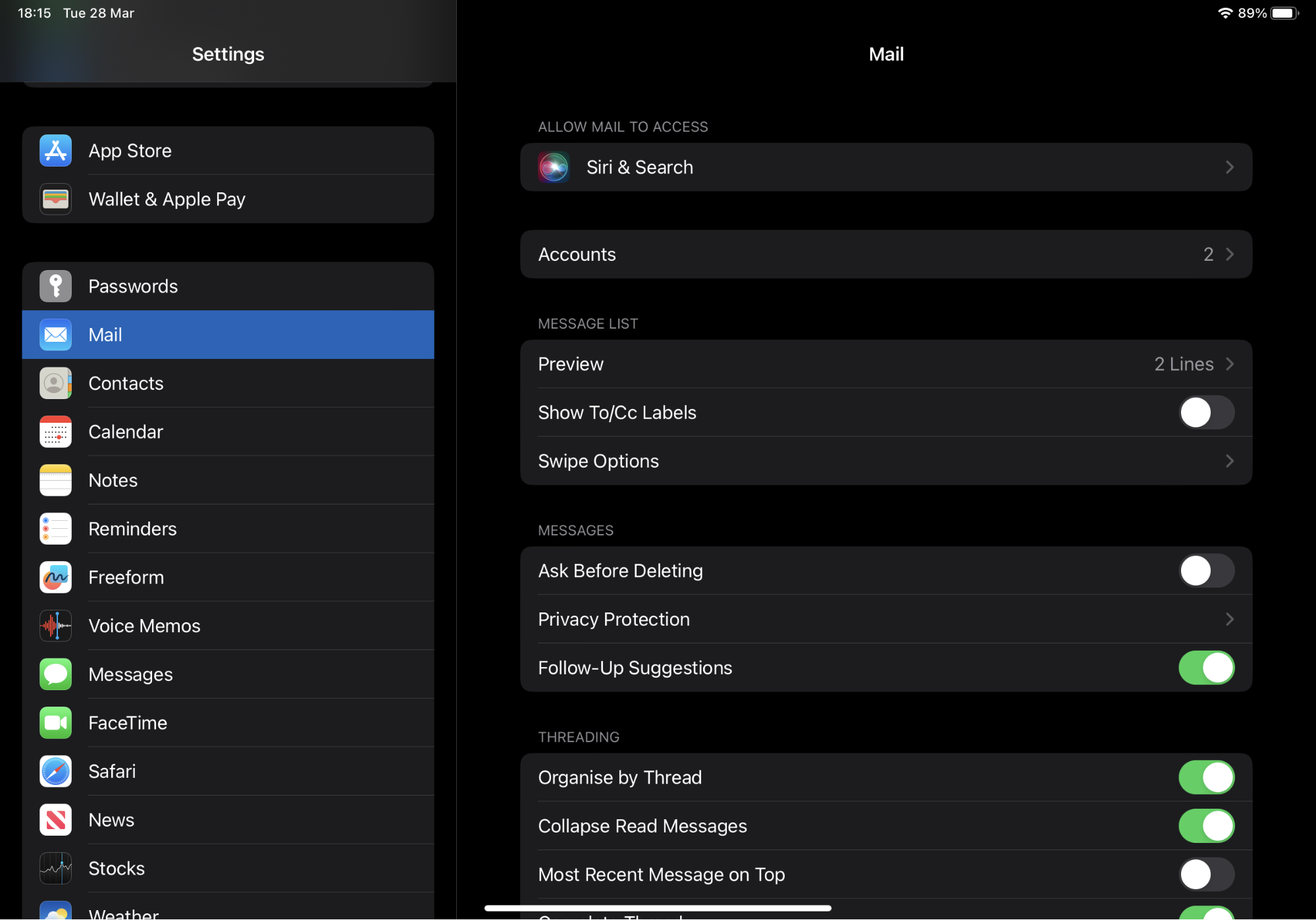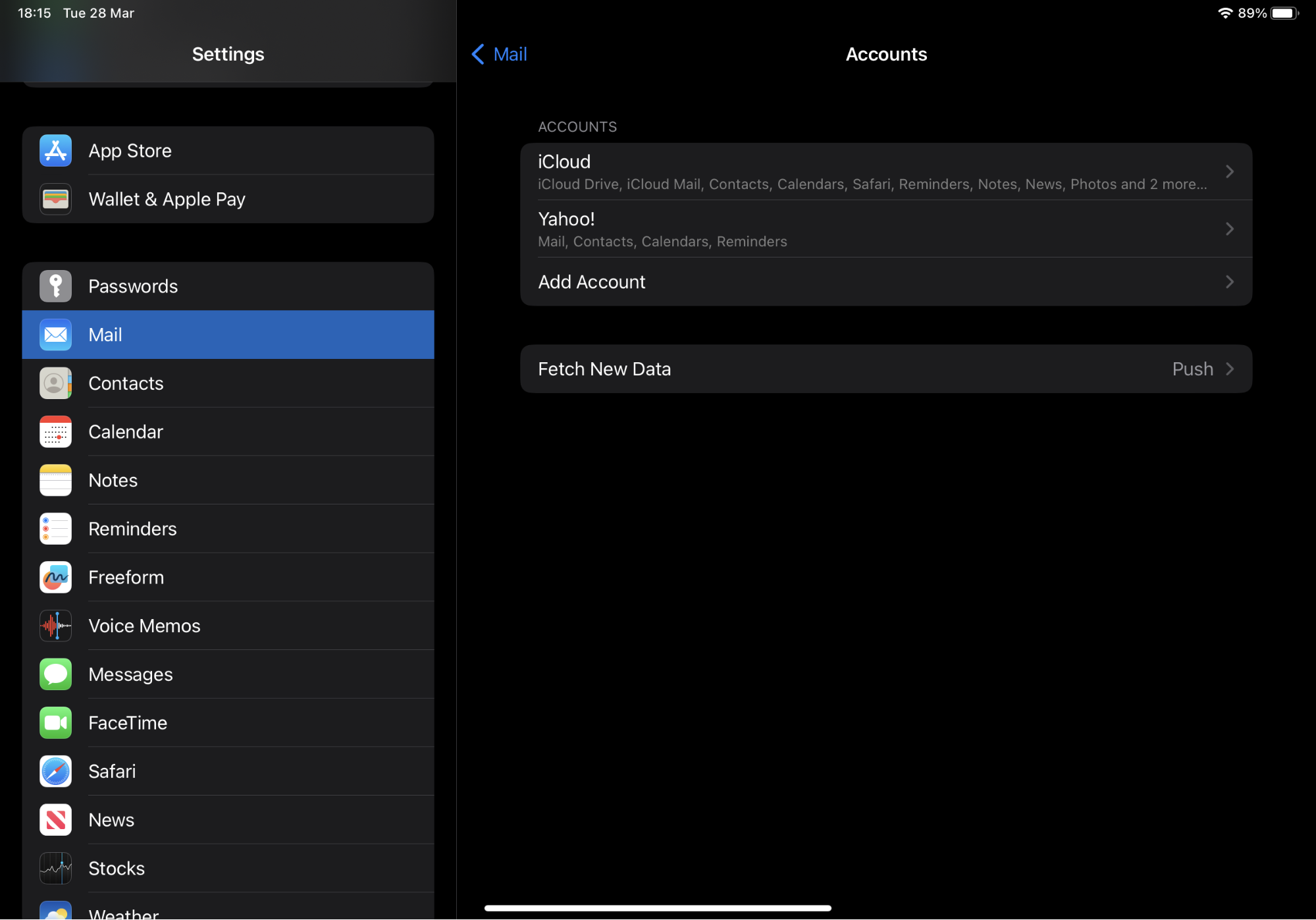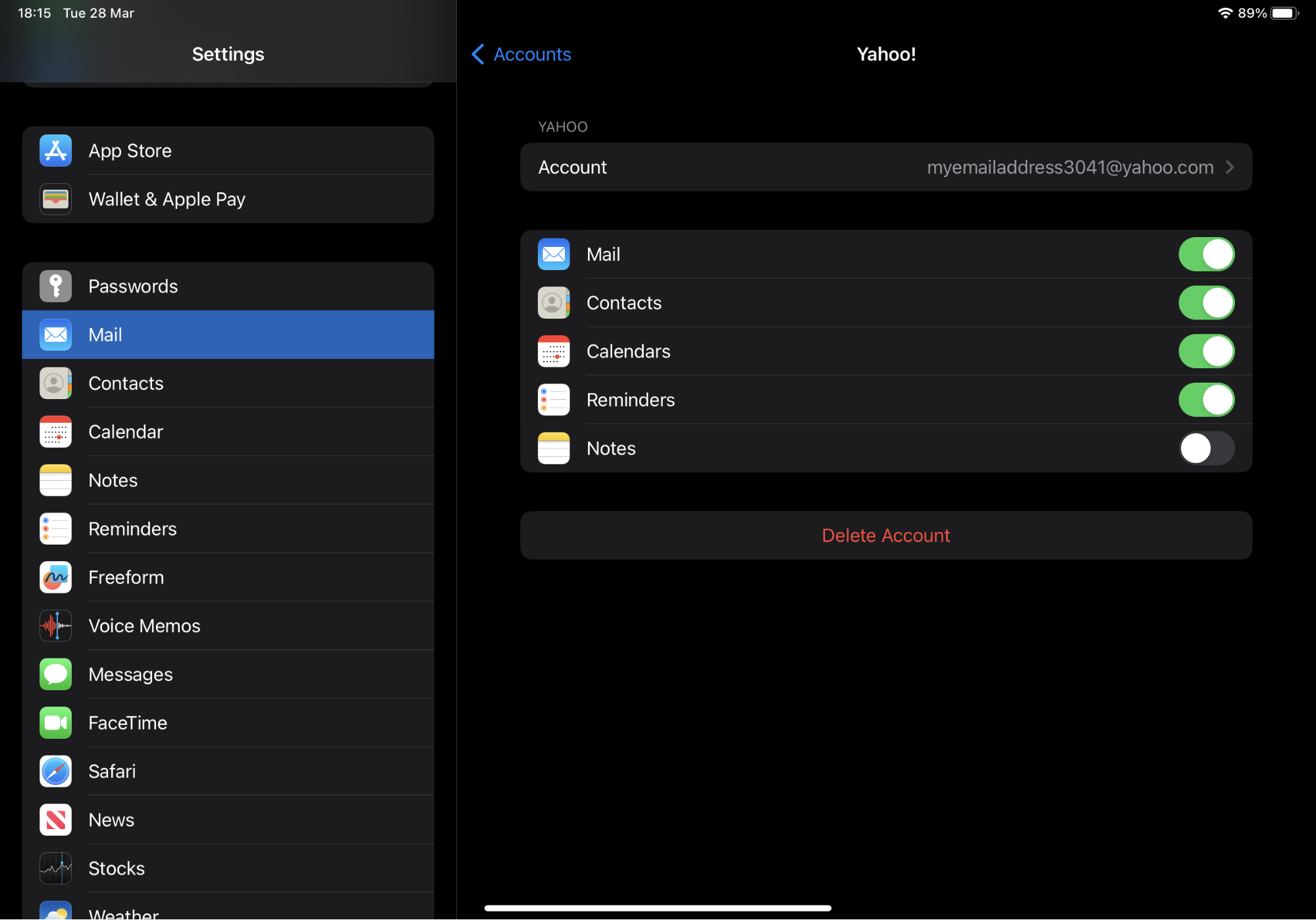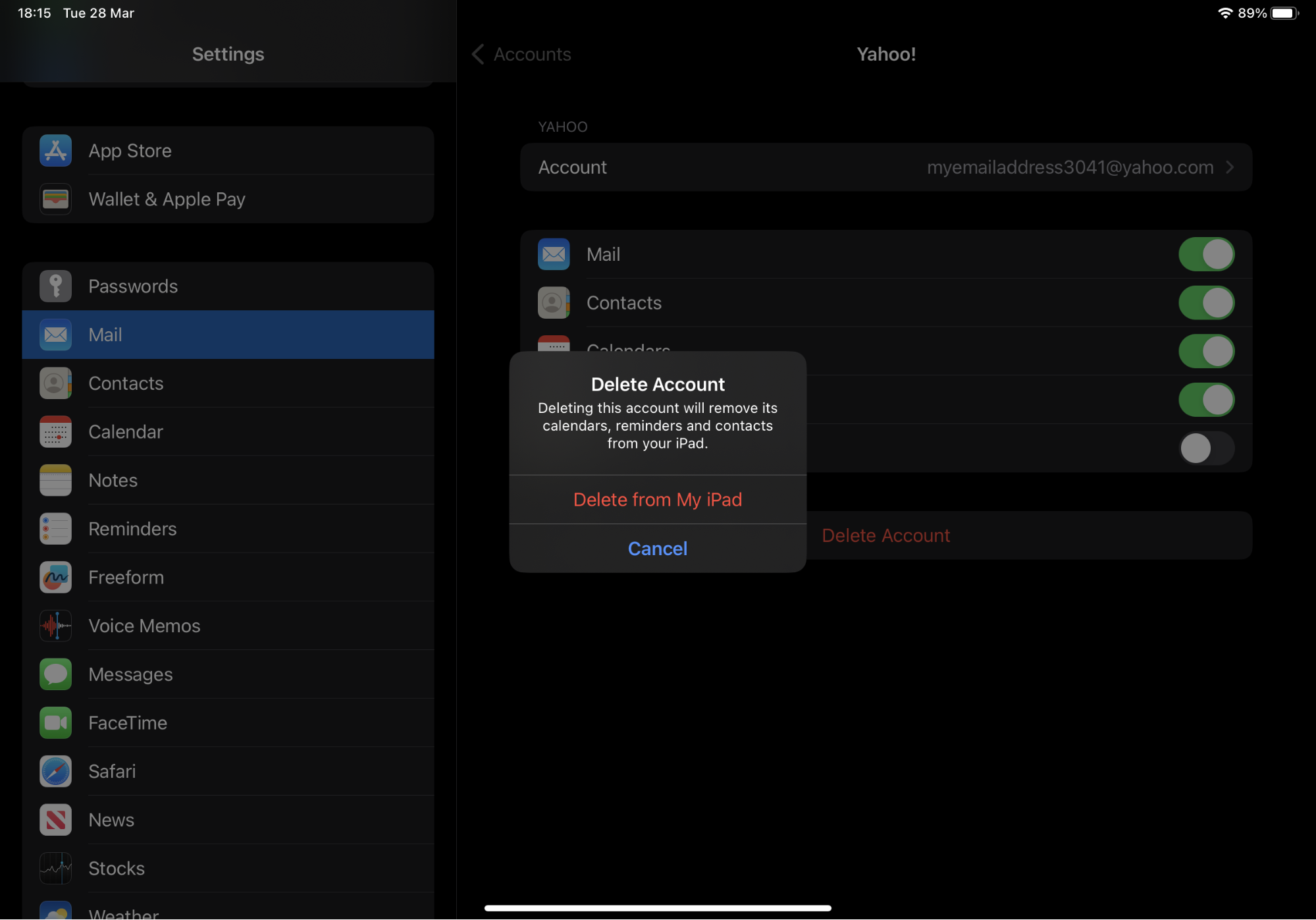 Permanently deleting your Yahoo account
This is the big one, where you say hasta la vista and terminate your Yahoo account forever. Follow the instructions below to get it done:
Open your web browser of choice and visit edit.yahoo.com/config/delete_user
If you aren't already signed in, you'll need to do it now. Select your Yahoo account now.
Enter your password, and click Next
Read the information that pops up, then click Continue delete my account
Enter your Yahoo email again, then click Yes, delete this account
You'll now see confirmation that the account deletion process has started
If you click where it says waiting period, you'll see more information about how long the process will take.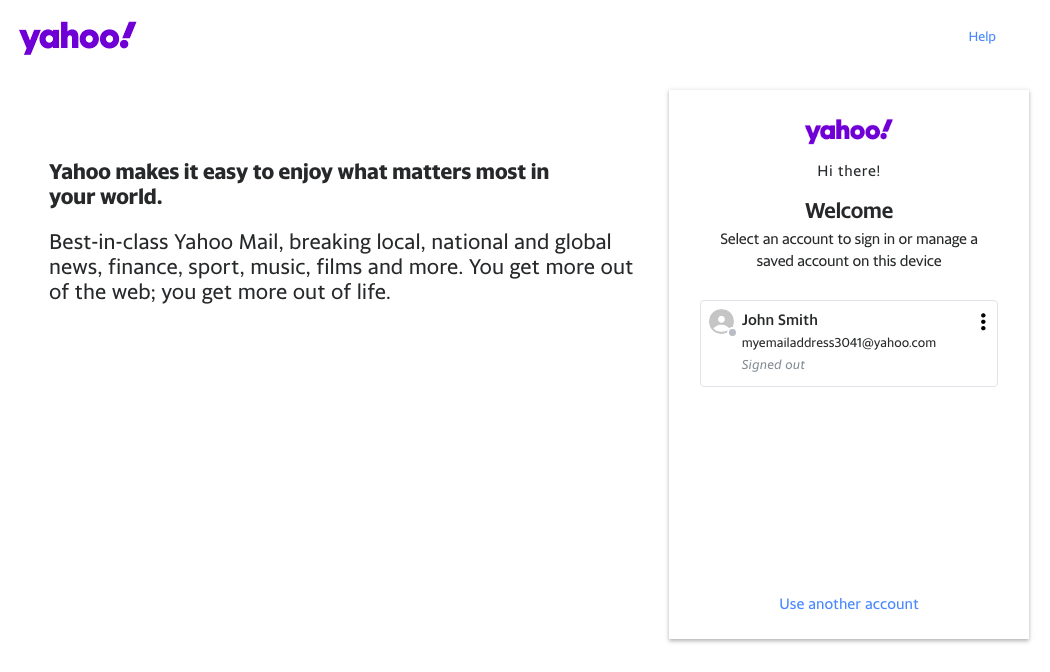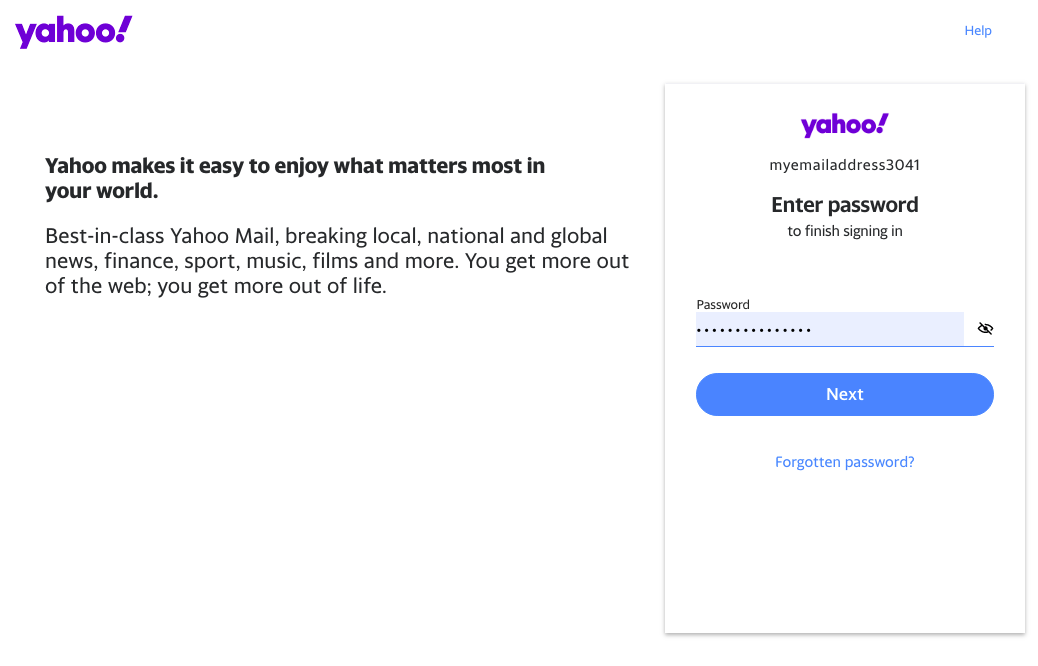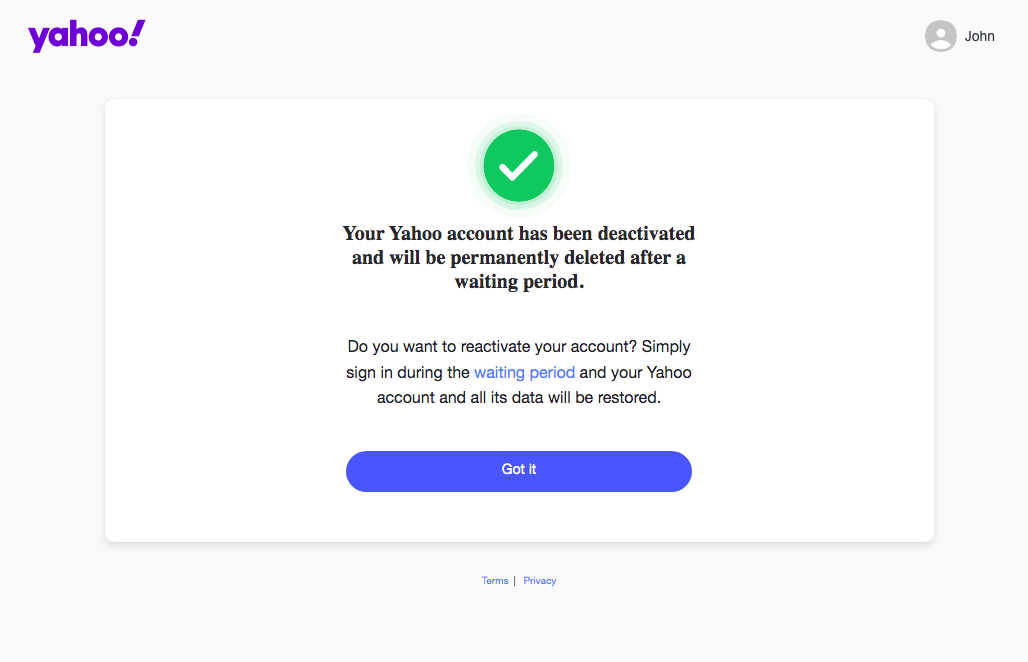 It's important to note that Yahoo won't immediately delete your account. Instead, it'll be deactivated, and it'll only be deleted after a set amount of time.
Normally this is 30 days, but as Yahoo states when you choose to close your account, this varies depending on which country your account is registered in. In Brazil, for example, the waiting period is 180 days.
After the waiting period is over, your account will be permanently deleted.
How to recover deleted Yahoo email account
Because your Yahoo account is initially deactivated rather than deleted, you can get it back at any time—just by logging in. There might, however, be a few extra steps involved.
Visit the Yahoo web page, and click Sign in
Enter your Yahoo email address, and click Next
If you have two-factor authentication (2FA) set up, click Yes, send me a code
A code will be sent to your phone. Enter it here, and click Verify
You'll be prompted to create a new password. Do it and click Continue, or click I'll do this later.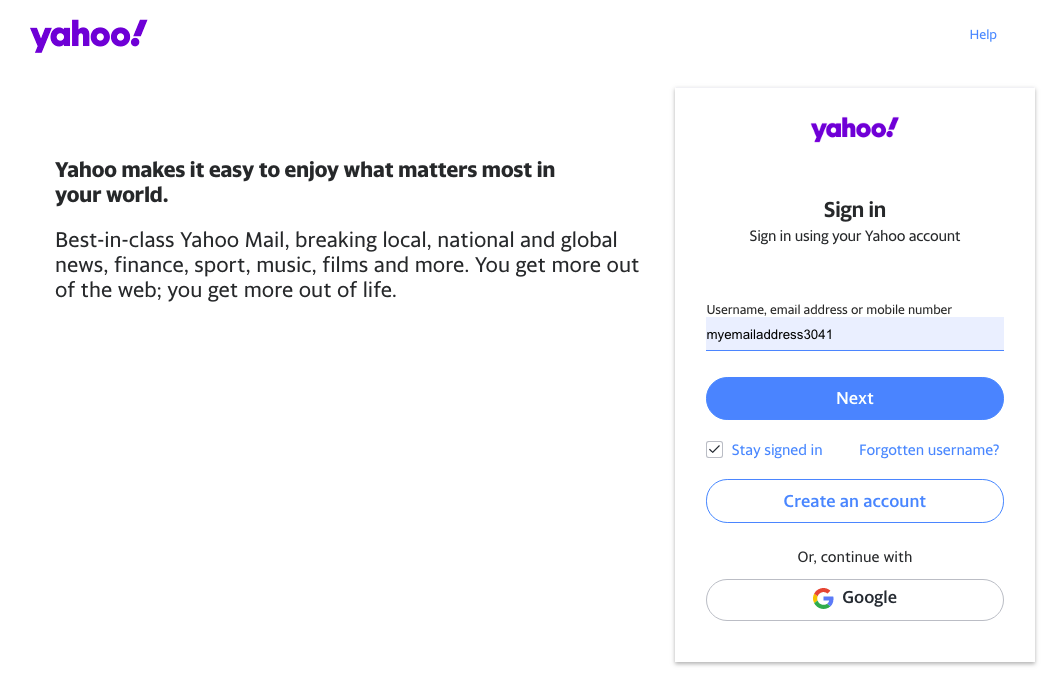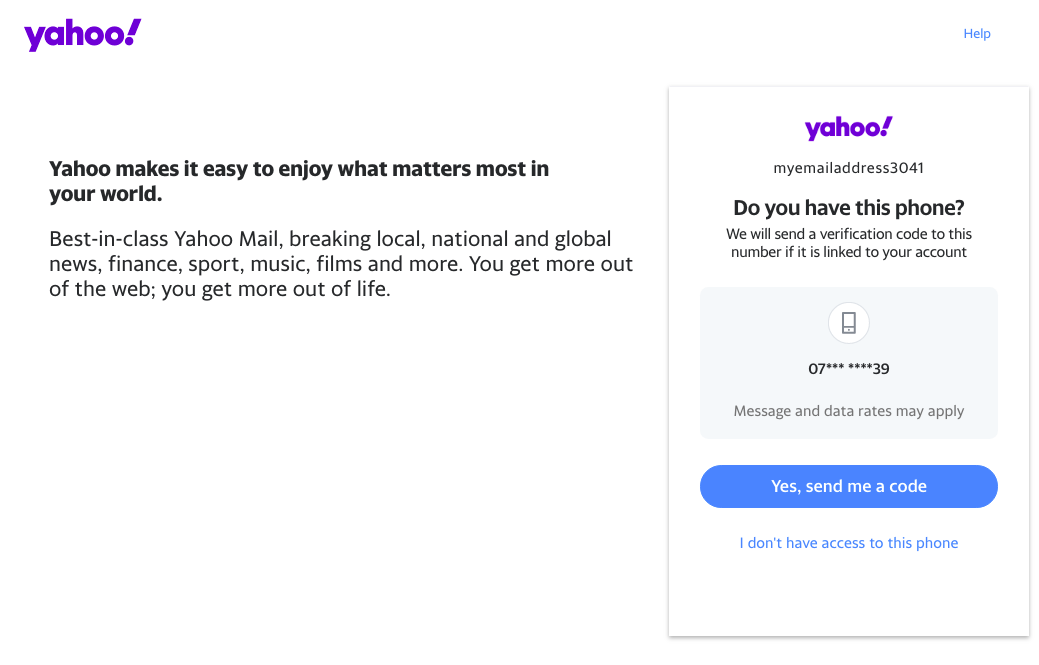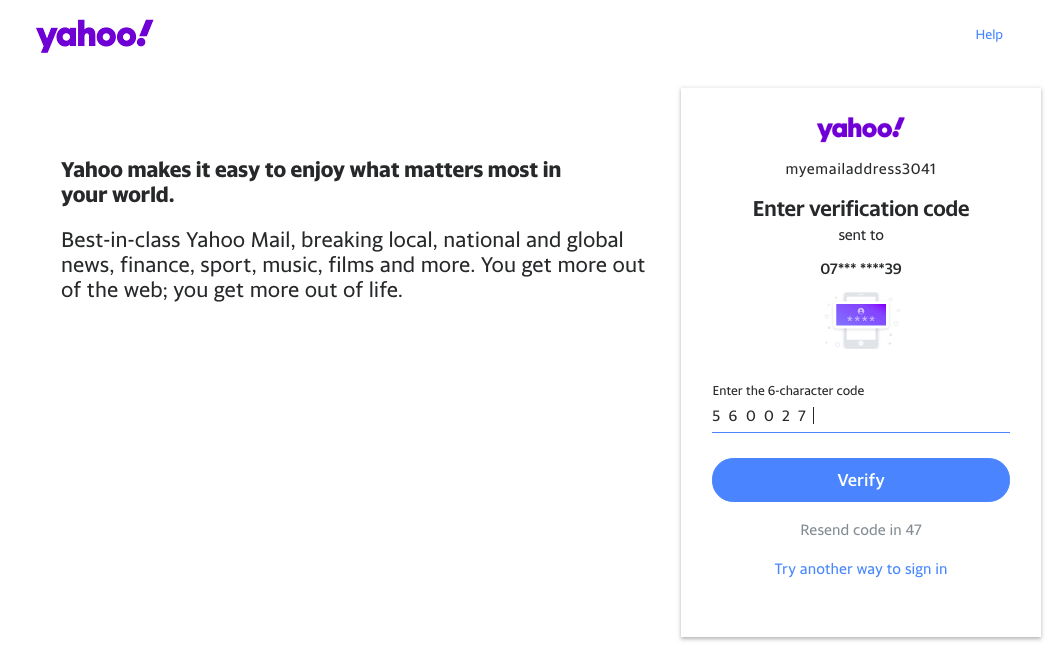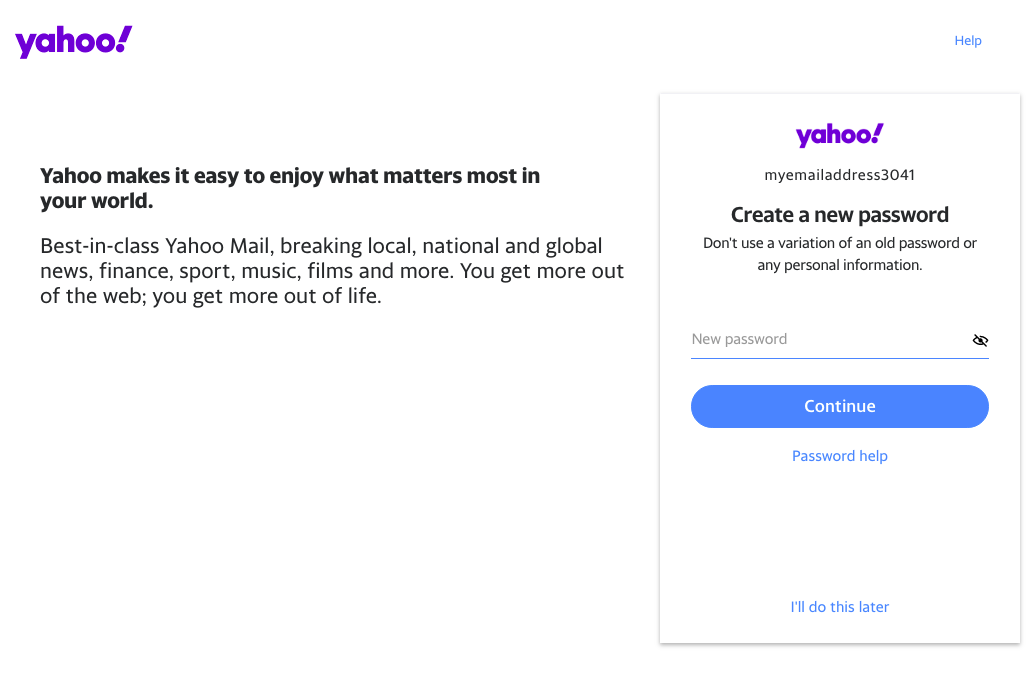 And just like that, your Yahoo account will be restored.
Try an alternative to Yahoo's email service
Having suffered embarrassing data breaches in the past, there's every reason to believe that Yahoo has learned its lesson. The implementation of security features like 2FA is certainly a step in the right direction. Plus, there haven't been any known breaches since 2016, before the firm was bought by Verizon at a reduced price.
If, however, you're still concerned or just want to try something different, there are plenty of alternative webmail services you can use instead. Here are three of your top choices.
Gmail
Although the iPhone Mail client is the world's most popular way to access email, Google's Gmail solution is by far the most used email service. Gmail is packed with features, including:
15GB free storage
Automatic filters and categories
Custom filters and categories
Smart Compose and Smart Reply
Creation of calendar entries using event details in emails
A very good spam filter
Travel and reservation management.
iCloud Mail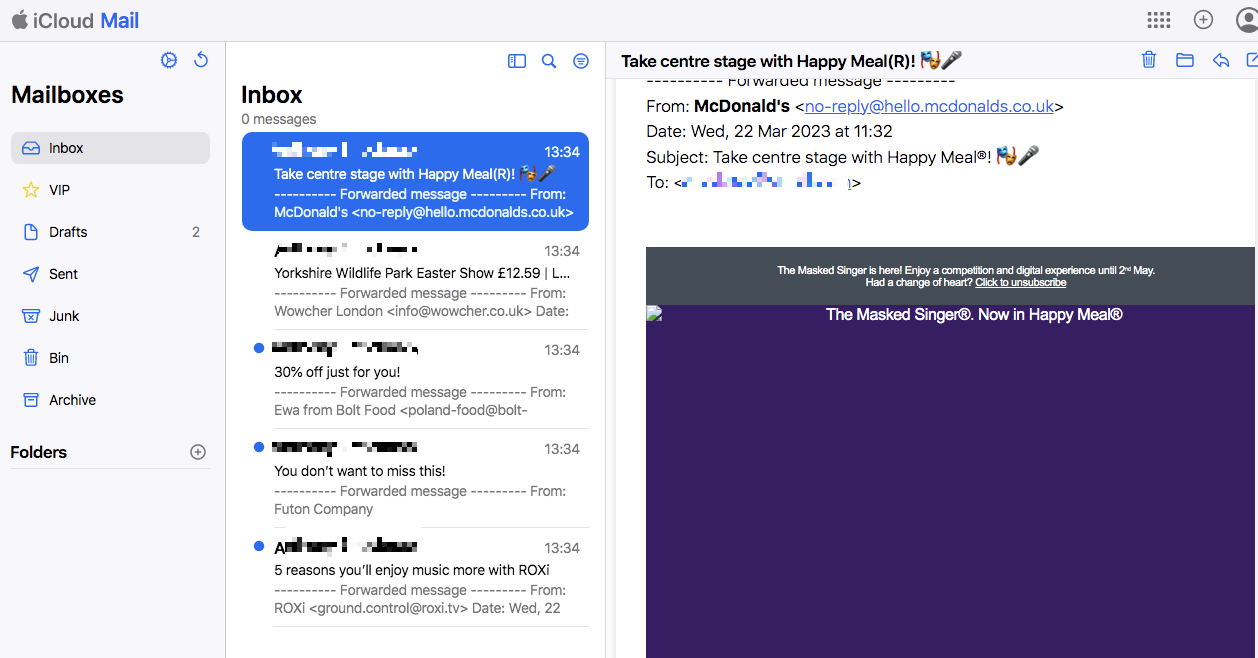 If you're a Mac, iPad, or iPhone user, you already have access to iCloud. And because it includes email, it's a great alternative to Yahoo. Features include:
5GB of free storage
Spam filtering
iCloud custom folders
Custom filters
VIP senders.
Outlook.com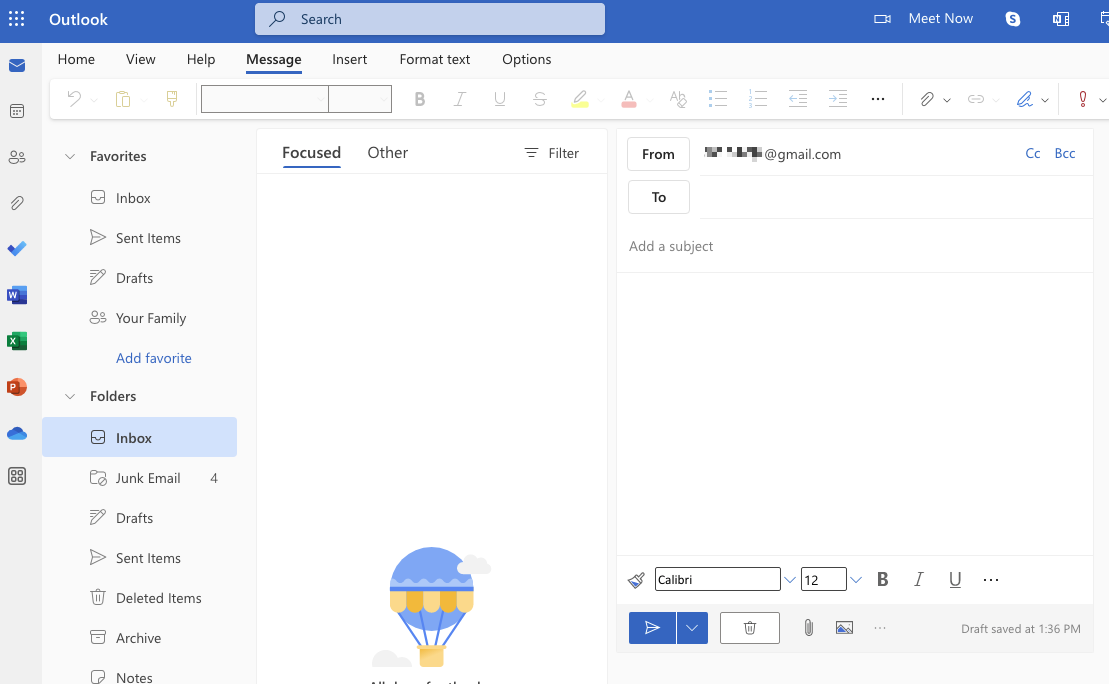 Microsoft has been in the email market for a long time, having first acquired and run Hotmail. Today, it has Outlook.com, which gives you:
15GB of free storage
Spam filtering
Enterprise-grade security
Simple scheduling
Upcoming trips and flights
Accessibility features including voice navigation.
With all of these accounts, you get access not just to email but also other cloud services, like online storage, calendars, and productivity apps. And they can all be upgraded to premium versions, to unlock more storage space and features.
What to do if you can't delete your Yahoo account
In most cases, closing a Yahoo account is straightforward, but there are a couple of reasons why you might not be able to do it.
You have active subscriptions. Before you can shut down your Yahoo account, it has to be clear of any remaining balance. And it has to be at least 90 days since the end of any paid terms.
You have a BT Yahoo Mail account. You can't delete these accounts in the normal way. To terminate your BT Yahoo Mail account, you'll need to contact BT instead.
Side note: if you're having issues with your browser redirecting to sites you don't want to visit, your Mac is probably infected with a browser hijacker. Check out our guide on how to remove Search Marquis from Mac to learn about a typical example of this.
Say adieu to Yahoo
In just a few steps, you can take Yahoo out of your life completely. Remember not only to close your account, but to remove it from all your devices and cancel any ongoing subscriptions. Also, make sure you really want to get rid of Yahoo, because it's not just your email you'll be losing. You'll also get locked out of other Yahoo services, including Flickr.
And, of course, if you want to see the back of your Yahoo account forever, don't log back in, because you'll reactivate your account and will need to put in a new cancellation request.
Finally, protect your accounts with MacKeeper's ID Theft Guard. It'll give you a heads up if your account is found in the lists of stolen data circulated by cybercriminals—giving you time to change your passwords and protect yourself.