In this article you will find the following:
When you think of word processing, the first name to spring to mind is likely to be Microsoft Word. Even though Google's suite of productivity tools has edged ahead in recent years, Word remains a staple solution in offices and homes throughout the world.
But unlike Google's apps, you have to pay for the full version of Word. Although you can open Word files in other apps, there are a few reasons you might still need Word, including:
Some features in Word may not be available in other apps
Important Word files into other apps can break their formatting
Encrypted Word files may not open in other apps
You prefer the user interface and features in Word.
So what do you do if you don't have Word on your Mac and don't have the budget to buy it? Follow our guide, and find out how to use Microsoft Word for free on Mac.
Before we begin

Hackers often hide viruses and other malware in seemingly innocuous files. That includes Word files. If you download and open an infected document, it can install malware on your Mac and cause untold damage. To keep your Mac safe, use MacKeeper's Antivirus, which offers real-time and on-demand scanning.

Here's how to run a scan:

Open MacKeeper and select Antivirus from the sidebar
Click Start Scan
Wait for the scan to finish. If MacKeeper finds any viruses, select them, and click Quarantine.

This is just one of many useful features in MacKeeper. To keep your Mac secure and optimized, check out MacKeeper today.
Use MS Word online
These days, Microsoft is mainly focused on getting people to sign up to its Microsoft 365 (previously known as Office 365) subscriptions. However, it also offers a free subscription for Microsoft 365, which includes a free online version of Word.
The online version of Word lacks some of the features of the desktop version, but you can access it from anywhere using practically any web browser, on practically any Mac—whether it's an Intel or M1 MacBook Air, Mac mini, or MacBook Pro. Whether you're running OS X Catalina, El Capitan, High Sierra, Big, Yosemite, Mojave, or Ventura, it'll work.
This online model is, of course, the same as Google Docs. Cloud apps are convenient, but it's worth bearing in mind, they can be difficult or impossible to use offline.
Here's how to use Word for free online:
Visit the Microsoft 365 web page. If you have a Microsoft account, click Sign in. Otherwise, click Sign up for free.
Follow the sign-up process
When you're done, you'll find yourself in the Microsoft 365 dashboard. Click the Word icon to create a new document
That's it. You can now enjoy free Microsoft for Mac.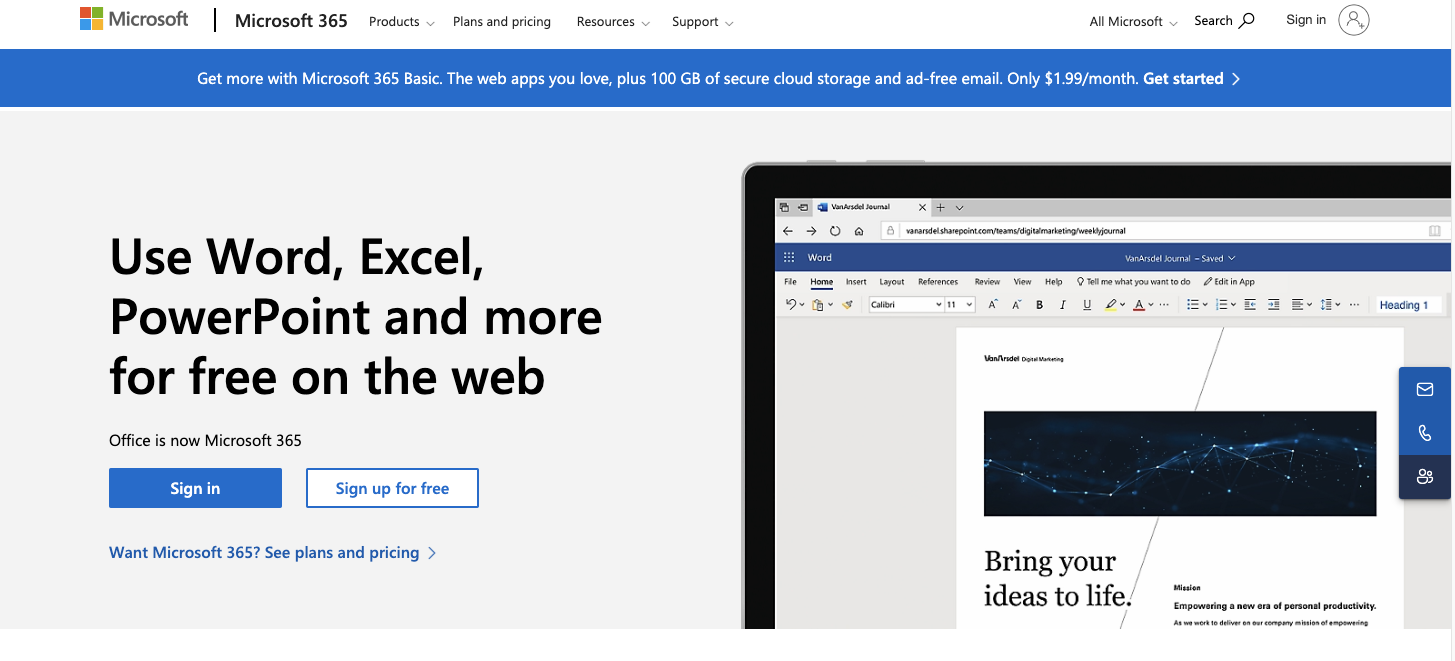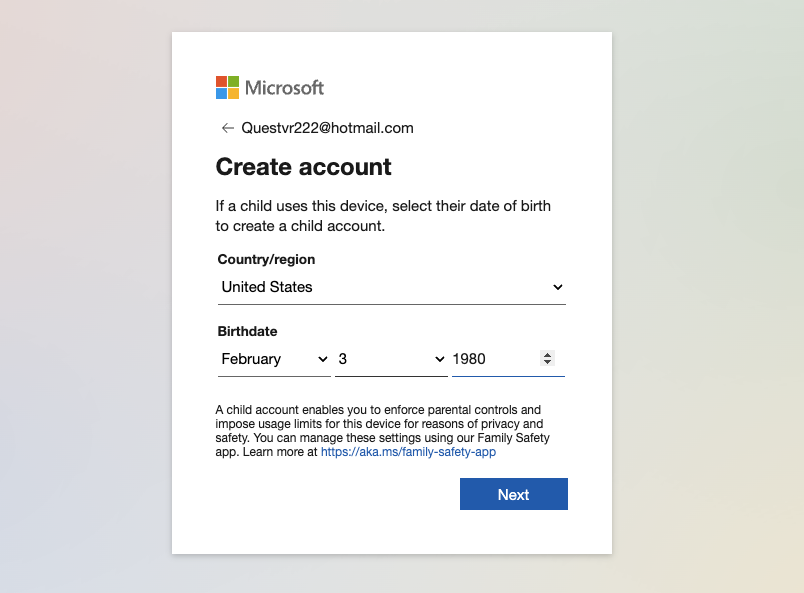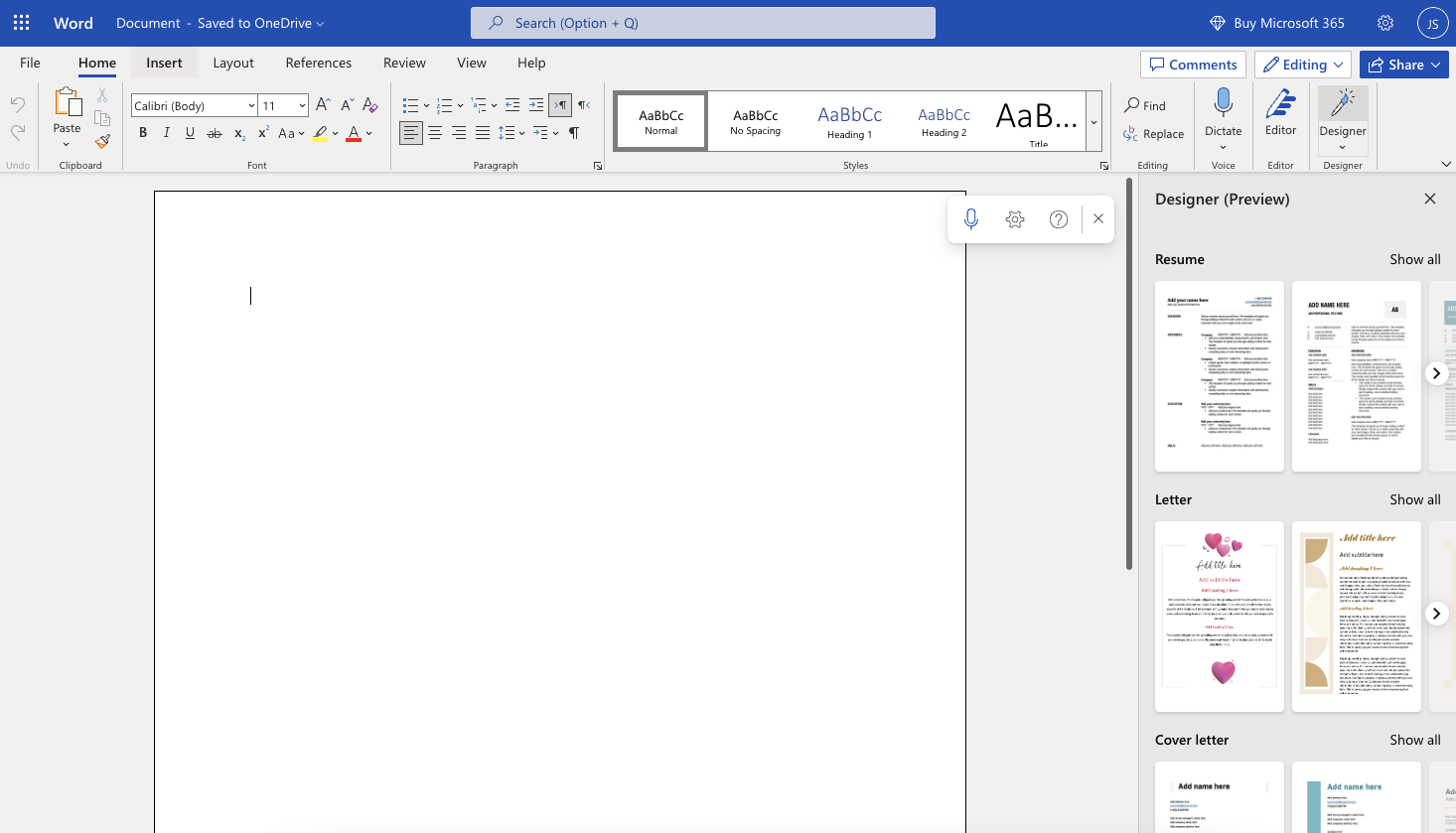 Download the trial version of Microsoft Office 365
The premium versions of Microsoft 365 let you download and install desktop versions of Microsoft's software on your Mac. If you're not sure you want to pay for a subscription, you can try the full Microsoft 365 for free for a month. This is also useful if you only need to access the desktop version of Word temporarily.
Here's how to sign up to the Microsoft 365 trial for macOS:
Head to the Microsoft 365 trial sign-up page and click Try 1 month free
Go through the sign-up process. This includes adding a payment method and billing address
Now click Download desktop apps
Click Install then Install again
Use the downloaded .pkg file to install Microsoft 365 on your computer. When it's done, you can use the full version of Word.
Remember to cancel your subscription before the month is over, otherwise you'll end up paying for it.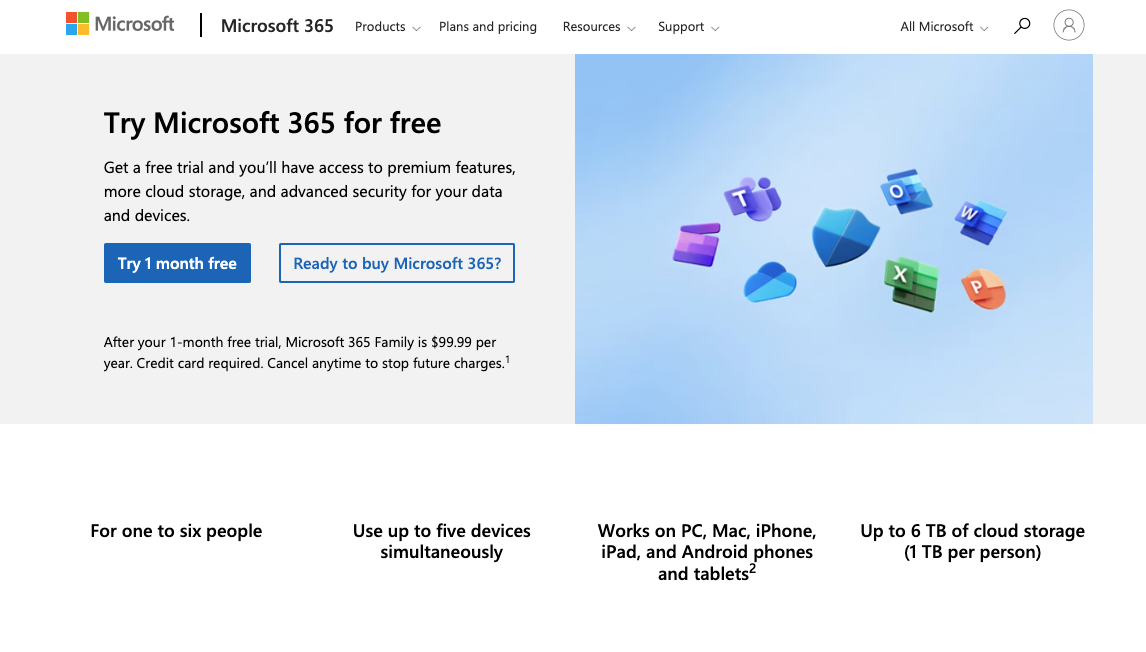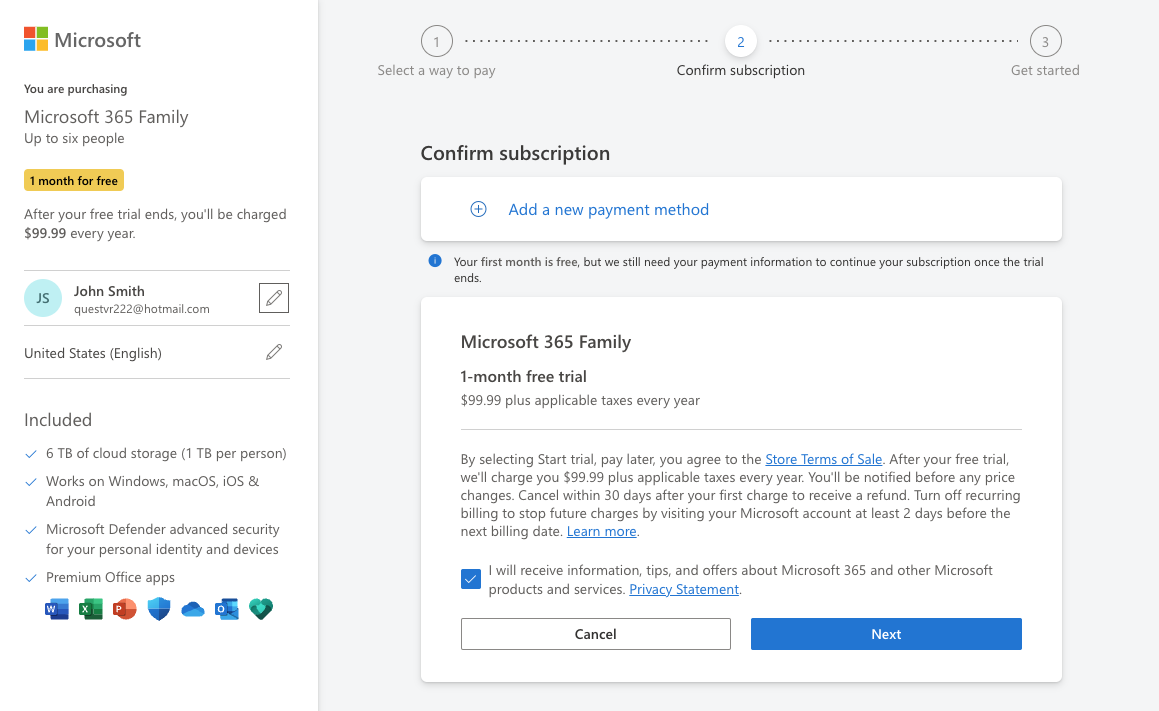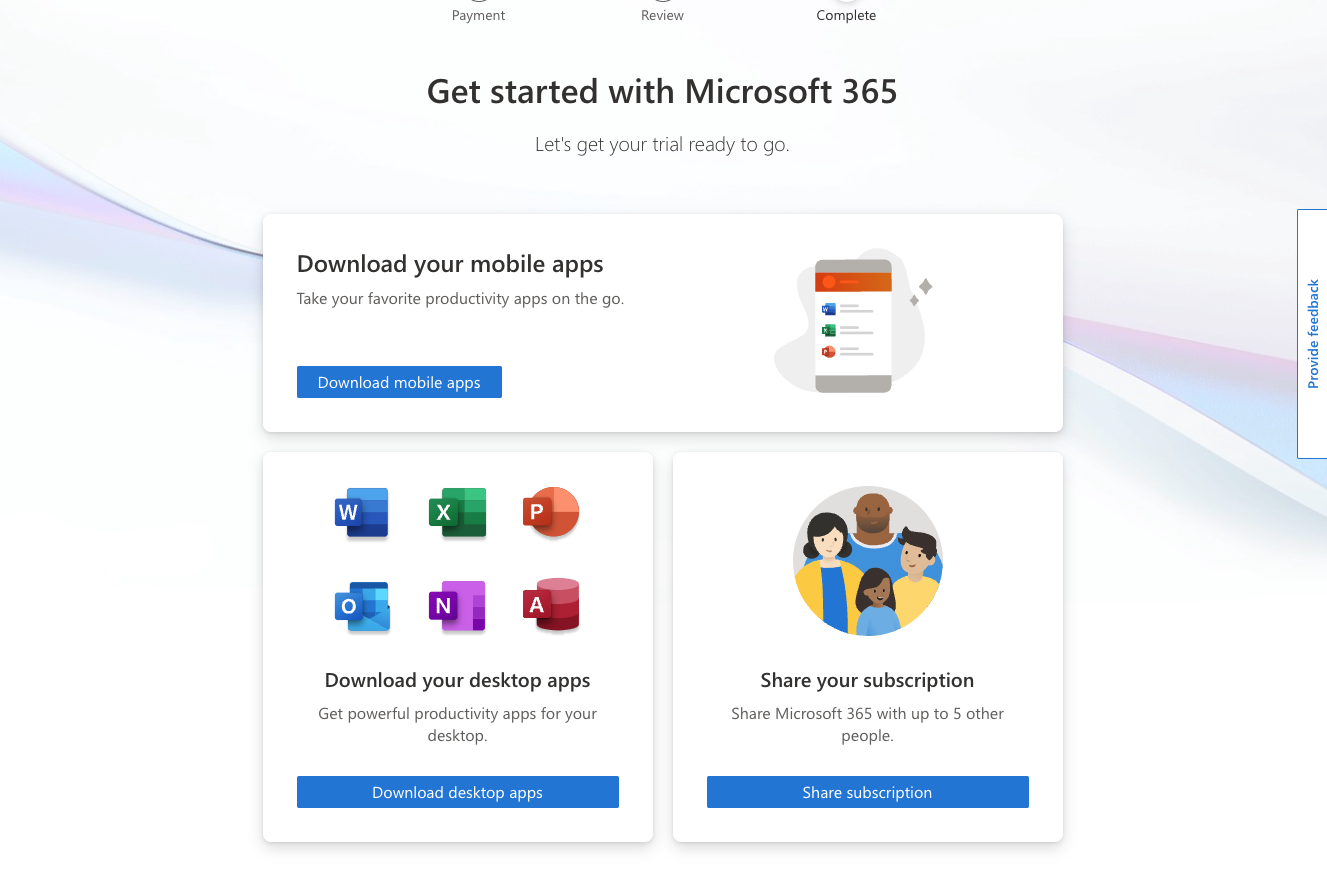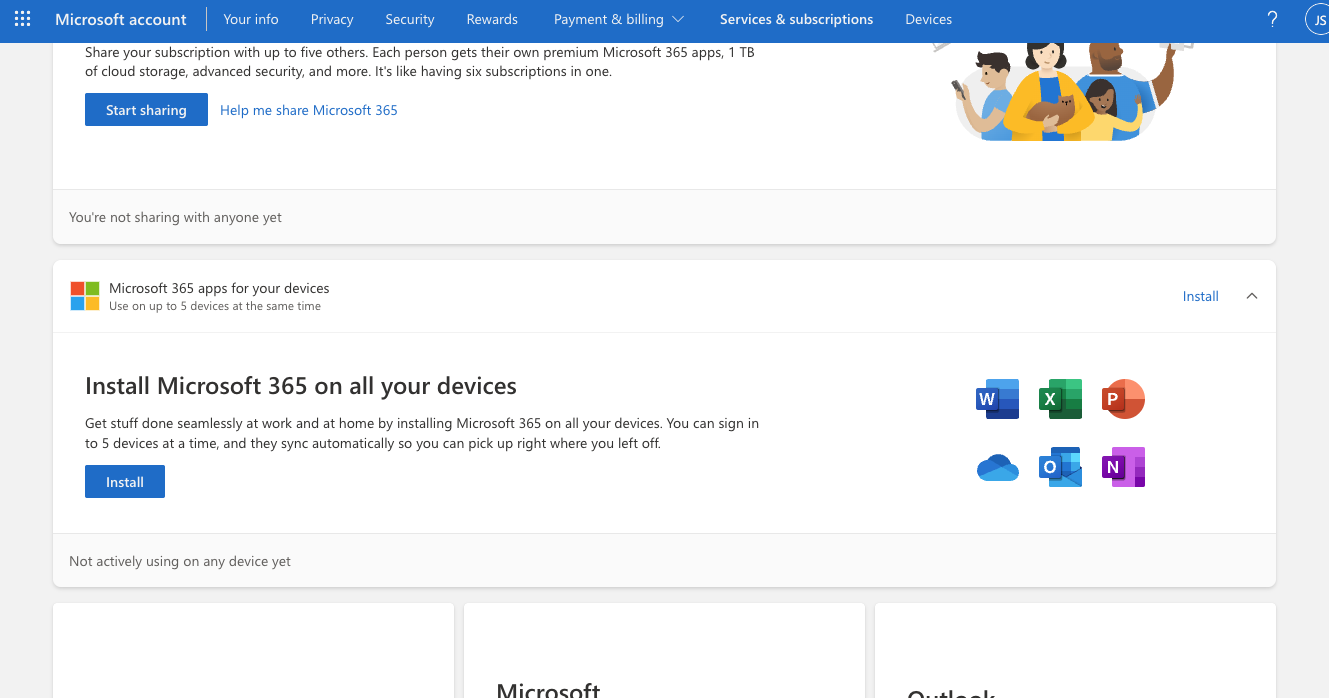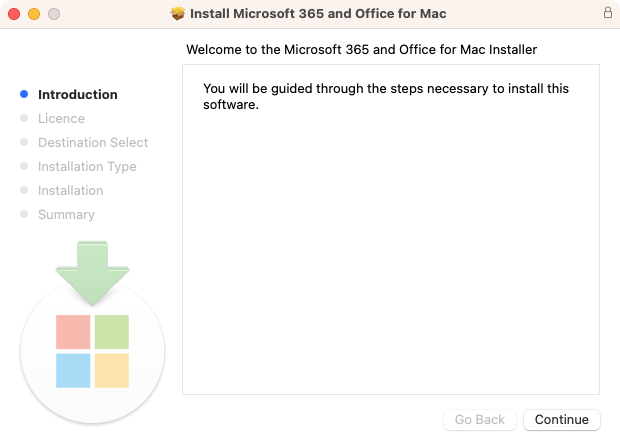 Download Microsoft Word for Mac Education edition
Students can get a Microsoft Word free download for Mac. This includes all the essential tools like Word, Excel, and PowerPoint. Your educational institution needs to be on Microsoft's approved list, though, otherwise you won't be able to download your free version of Word.
If you're at an eligible school or college, go to get your free Word license:
Visit the Office 365 education web page, enter your school email address and click Get started
Enter and confirm your phone number. Follow the sign-up process
You can now install Microsoft Word on Mac for free.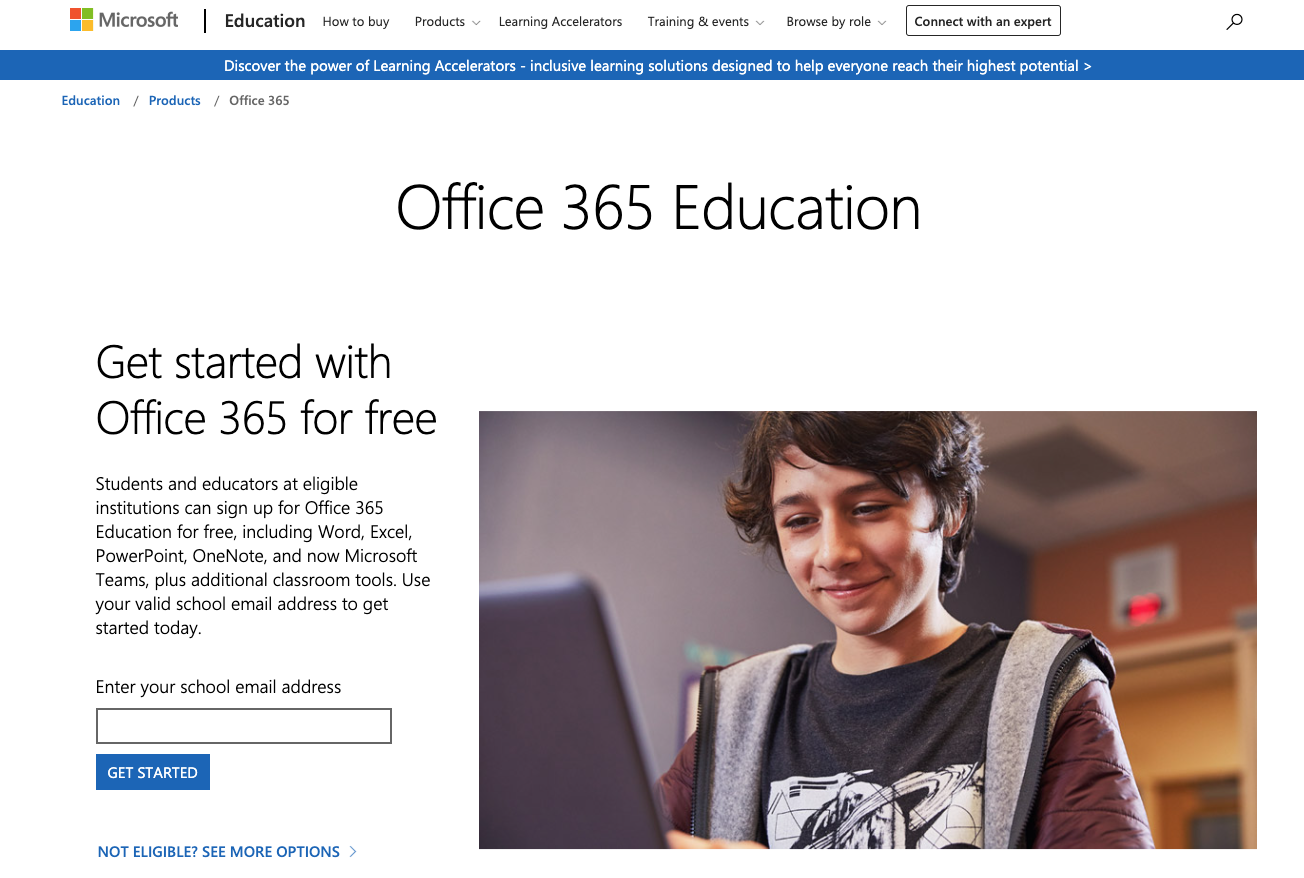 Try Microsoft Office 2021 for Mac
For many users, Microsoft 365 offers the perfect range of features and convenience, but not everyone wants to pay a regular subscription for their software. If you'd prefer a one-time purchase, you can still buy Office 2021 for Mac. This standalone program gives you classic versions of Word, Excel, PowerPoint, and Outlook with 60 days of support at no extra cost.
Office 2021 isn't cheap, but you'll only have to pay for it once, and you can use it forever with no limitations.
Not sure where to get Office 2021 for Mac? Follow these steps:
Go to the Office 2021 page
Scroll down to the Choose the best productivity suite for your business section (it's not just for businesses, though). Click Buy now under Office Home & Business 2021
Follow the checkout process
Download and install Office Home & Business 2021.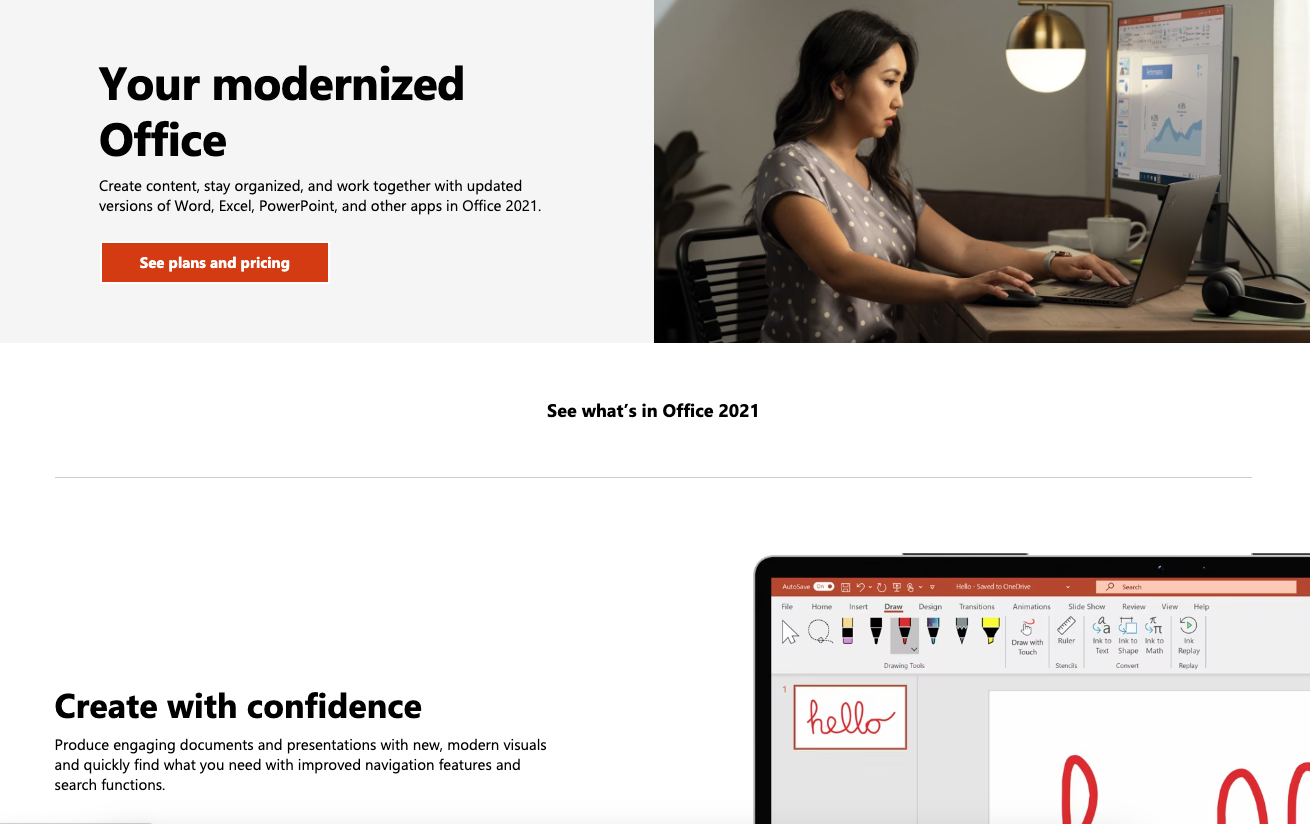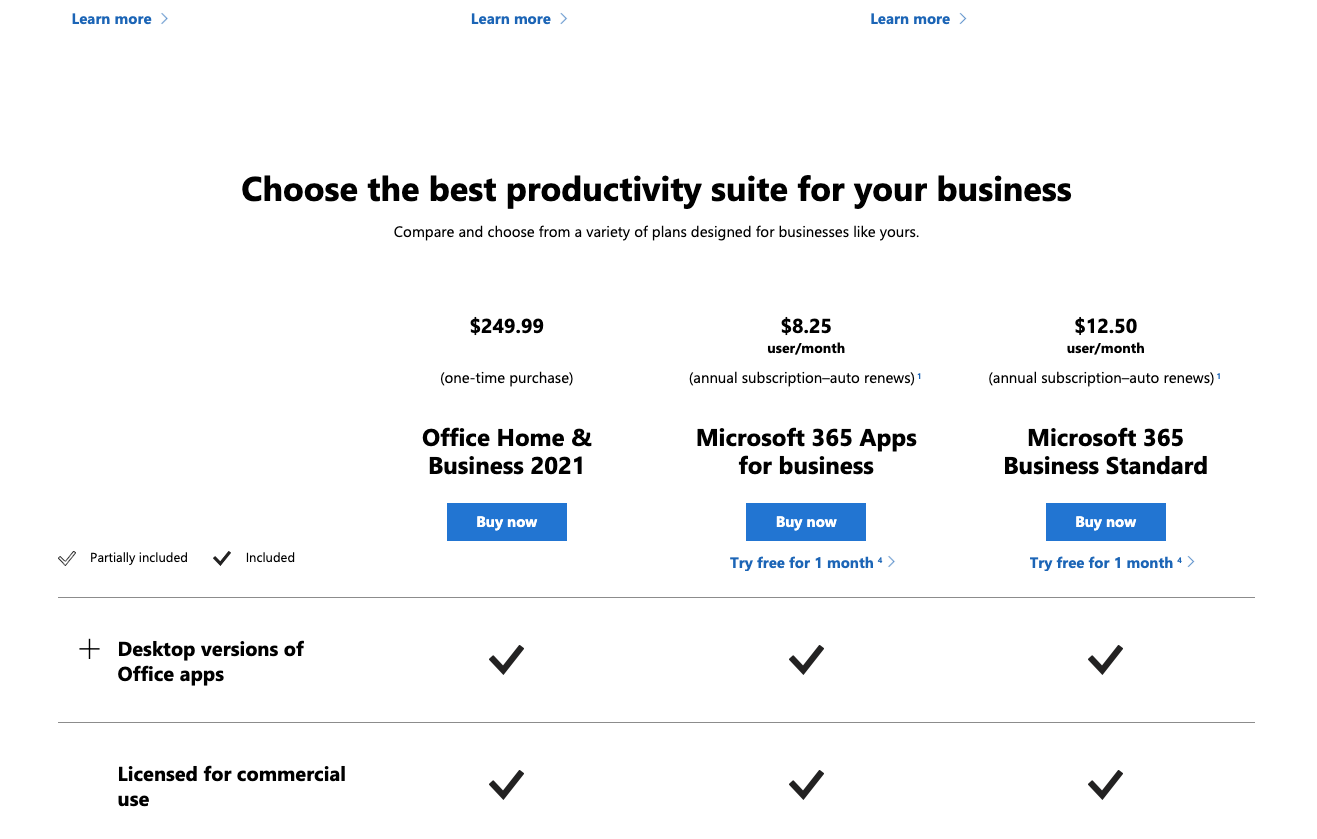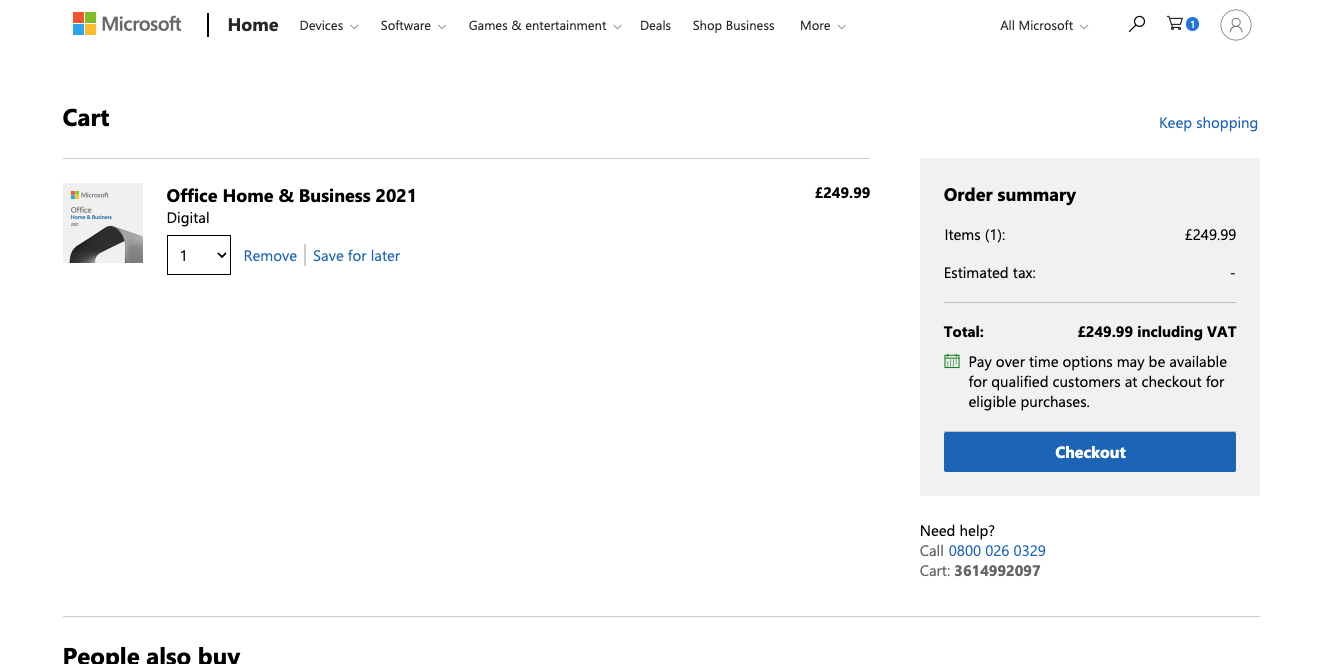 Search for Microsoft Word alternatives for Mac
Although our article is focused on getting free Microsoft Word for Mac, in many cases, you'll be fine with alternative word processors. There are many available, including some very capable freeware, and they're all compatible with Word files.
Here are a few free Microsoft Word alternatives we think you might want to consider:
Most word processors work in a similar fashion to Microsoft Word, but you'll find their user interfaces will differ slightly, so you might experience a bit of a learning curve.
Hint from our team:

You might also find certain advanced features are only available in Word. However, many word processors can be enhanced with plug-ins and extensions. For example, check out LibreOffice extensions if you feel this office suite is missing any features you want.
Writing on the go? Consider Word for iOS
If you have an iPhone or iPad, you can get Word for free from the App Store. It's not as powerful as the version for macOS, but it's ideal for opening, editing, and creating Word documents while you're out and about.
The iPad version is even better if you have a keyboard case, because then you can type properly while also having the benefit of a touch-screen. In a way, an iPad can almost be the best Apple laptop for business.
Whatever device you use, there are multiple ways of getting Microsoft Word for free. The free Microsoft 365 license is perfect if you don't mind using a browser-based word processor, similar to Google Docs. If you need a desktop app with offline editing, then you can trial one of the premium Office 365 licenses. Long term, you're better off either buying Office 2021 or using a free alternative like LibreOffice or OpenOffice.
Whatever you do, remember that text documents can carry malware. If Microsoft Word keeps crashing on your Mac, it could be a sign of infection. Our advice is to keep your Mac safe with MacKeeper's Antivirus.