Owning a Mac doesn't mean you need to give up on Windows. Whether you want to run Windows-only software or get access to more computer games, you can still do so by installing Windows 10 on your Mac with Boot Camp Assistant.
Boot Camp Assistant is a free app that lets you dual boot Windows on your Mac. In this guide, we'll cover:
What you need to install Windows on a Mac
You can only install Windows if your Mac uses an Intel processor. That means Apple's new M1 chip isn't compatible. To check what's in your Mac:
Go to Apple > About This Mac
Look at the Processor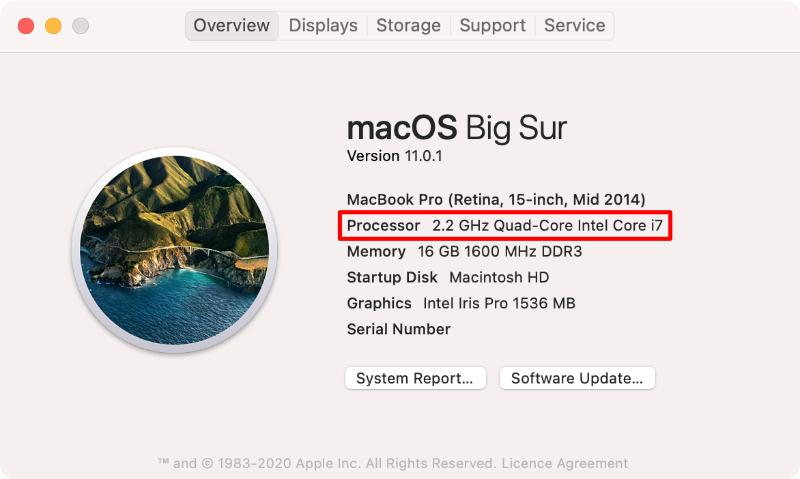 You also need at least 64GB of free space for the Windows partition, though Apple recommends 128GB for better performance. Go to the Storage tab to view your free space.
Depending on your Mac, you may need to create a bootable USB installer from an external drive. Boot Camp Assistant will create this for you, but make sure you have a 16GB USB drive ready in case you need one. Delete any important files from this drive first, since Boot Camp Assistant will erase them.
Finally, you need about two hours of spare time from start to finish. This varies a lot depending on your internet speed and Mac specifications, but two hours is the average length of time it takes to install Windows on a Mac.
How to download Windows on a Mac
Before you can get Windows on your Mac, you first need to download the Windows installer as an ISO image. You can download this from the Microsoft website.
Select the edition and language you want to use, then be sure to choose the 64-bit download.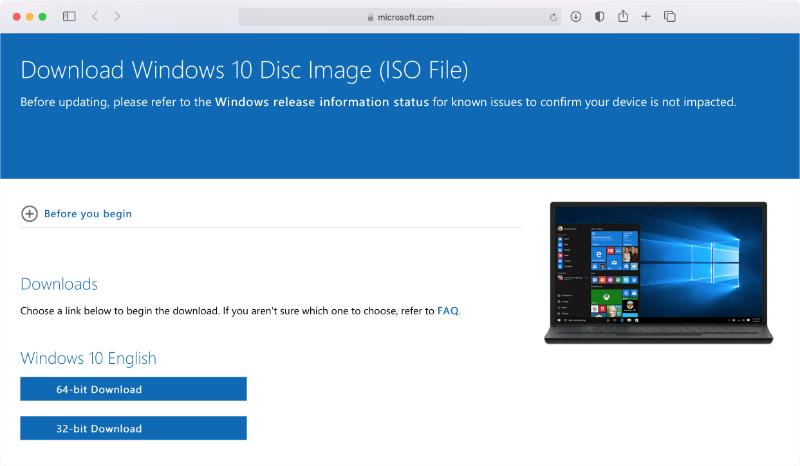 Microsoft lets you download and use Windows 10 for free, though there are some small limitations like not being able to change your desktop wallpaper. If you want to bypass these, you need to pay for a license to use Windows.
If you already have Windows on an installation disc, follow this guide on Apple's website to create an ISO image from a Windows disc.
How to install Windows on a Mac with Boot Camp Assistant
Follow the instructions on Apple's website to change your Mac's Secure Boot setting to Full Security. Full Security is the default setting, so you only need to worry about this if you changed it to something else in the past.
Every Mac comes with Boot Camp Assistant pre-installed, which guides you through partitioning your Mac and installing Windows. Here's how to use it:
1.Open Boot Camp Assistant from the Utilities or Other folder in your Applications. It might take a moment to clear free space on your Mac when it starts up
2. Click Continue on the welcome page and select the tasks you want to use Boot Camp for. We suggest you select every available task to install Windows and download support software. Depending on your Mac, you may also need to create a Windows 10 bootable USB installer; you should insert your drive now if you need to do this
3. Use the file browser to select the Windows 10 ISO image you downloaded. If you need to create a bootable USB installer, connect your USB drive and select it as the Destination disk. This will format your USB hard drive, so be sure to remove any important files first or they'll get erased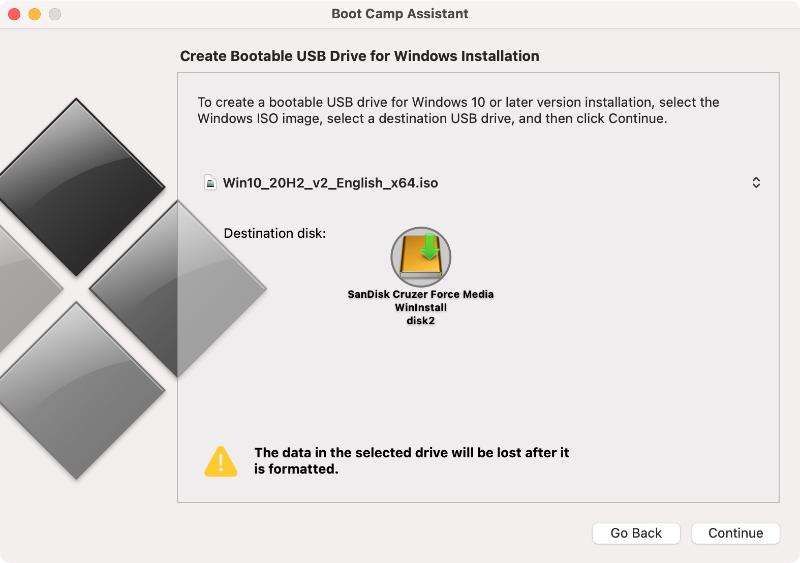 4. Click and drag the slider to choose the partition sizes you want to use for macOS and Windows. Apple suggests using a minimum of 64GB for Windows. Click Install to create the partition and start installing Windows
5. Partway through the installation, your Mac will reboot into Windows 10. Follow the setup prompts to choose your language and input your product key. To use Windows 10 for free, click I don't have a product key
6. Select the BOOTCAMP partition on your Mac as the Windows destination drive. Disconnect any external devices, like a keyboard or mouse, and click Next
7. Once the installation is complete, Windows will prompt you to create a user account. The first time you sign in, Boot Camp Assistant opens and asks you to install Apple support software. You need this software for hardware like the trackpad and speakers on your Mac to work properly in Windows.
How to use Windows on a Mac
After using Boot Camp Assistant, your Mac reboots running Windows and you can start using it right away. Running a Windows program on your Mac works exactly the same as it does on a Windows PC.
All you need to do is install some Windows-only programs or play video games on your Mac to get started.
How to switch from Windows to macOS
When you're ready to switch back to macOS, restart your Mac and hold the Option or Alt key while it boots up again.
You should see a black screen that lets you choose to boot into Windows or macOS. Use the arrow keys and hit Return to choose the one you want.
Restart your Mac like this every time you want to switch between macOS and Windows.
FAQ
What is the best way to run Windows on a Mac?
The two best ways to run Windows on a Mac are dual boot systems and virtualization. Each method has its own pros and cons, but you can install Windows as a dual boot system for free using Boot Camp Assistant.
Dual boot vs. virtualization
Dual boot partitions your computer and installs one operating system in each partition. Virtualization, on the other hand, runs one operating system inside another, like an app.
Dual boot offers better performance than virtualization because your Mac only needs to run Windows or macOS at any one time. However, every time you need to switch operating system with dual boot, you need to restart your Mac.
In contrast, virtualization lets you use both operating systems side by side. But because your Mac needs to run two operating systems at once, the performance for both of them is much worse.
Does Boot Camp make your Mac slower?
Boot Camp Assistant uses a dual boot system to install Windows, which means your Mac only runs Windows or macOS at any one time. As a result, Boot Camp shouldn't have any impact on the speed of your Mac.
The only exception is if you used up all the storage on your Mac by installing Windows. This is easy to fix by creating more free space on your Mac.
Can I install Windows on a Mac without Boot Camp?
You can use lots of different software to install Windows on a Mac. Boot Camp is free and comes pre-installed with macOS, but you can only use it for a dual boot system. If you want to use Windows and macOS at the same time, you need to use virtualization software instead, like Parallels Desktop.