For MacKeeper 5, December 2020 was marked as a month of AV-TEST certification and winning its highest scores.
MacKeeper, along with nine other home user security apps, passed a thorough examination on macOS Catalina. The evaluation results include scores in three categories — protection, performance, and usability. We'll cover these and tell you more and what AV-TEST is in the upcoming sections.
What is an antivirus test?
For each security and privacy app, an antivirus test serves as proof it performs well. Independent antivirus testing validates that the software is effective against viruses and malware on various platforms and does not hurt the performance of your device.
AV-TEST is one of the most known research laboratories based in Germany. They have been running independent antivirus tests for the past 15 years. The institute is known worldwide for having one of the biggest collections of malware samples. This allows to provide independent testing results not influenced by any third parties.
By comparing different apps the AV-TEST lab provides trustworthy IT security analyses. What's most important, by showing comparison results, the AV-TEST helps users in their purchasing decisions and manufacturers in optimization their product.
MacKeeper AV-Test results explained
Before we discuss the MacKeeper 2020 AV-TEST results in the following three categories, let's see what one of our MacKeeper experts has to say about the 2020 AV-TEST certification:
Vadym Lysenko, Anti-Malware Lab Lead:
For us, the AV-TEST certification is one of the major proofs we provide our users with high-quality malware protection.

Each company when creating such anti-malware solutions is partially limited to a definite number of malware samples. That's why it is important to conduct independent testing to verify how the designed protection tool really works.
If to compare MacKeeper and other apps — the AV-TEST shows that MacKeeper has higher scores in the Performance section.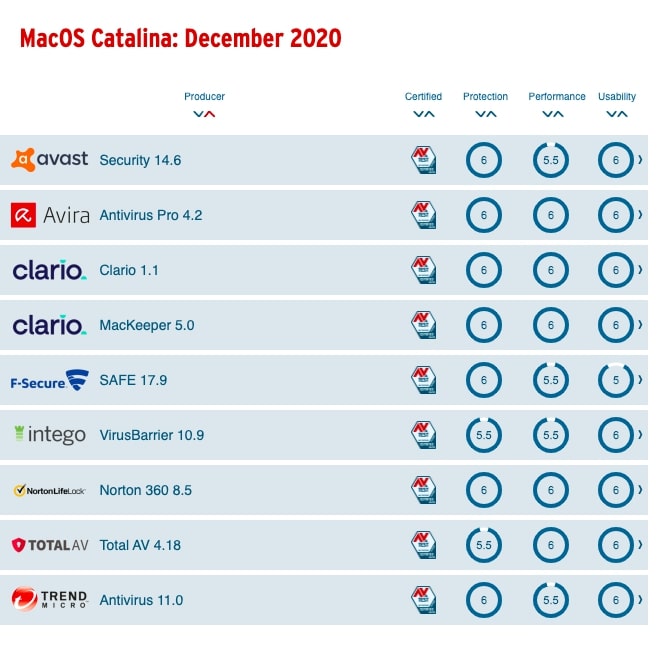 Now, let's analyze how well MacKeeper performed in the following three categories.
Protection
This test shows how good an app is at detecting malware infections, such as viruses, Trojan horses, and worms. Here MacKeeper achieved top results and scored 6.0 out of 6.0. Plus, MacKeeper found 99.7% of the most widespread malware existing.

Performance
This test category shows how an app influences the overall performance of Mac. For example, whether the app slows down (or not) the download, launch, and installation of most used software. The speed of file copying was taken into account too.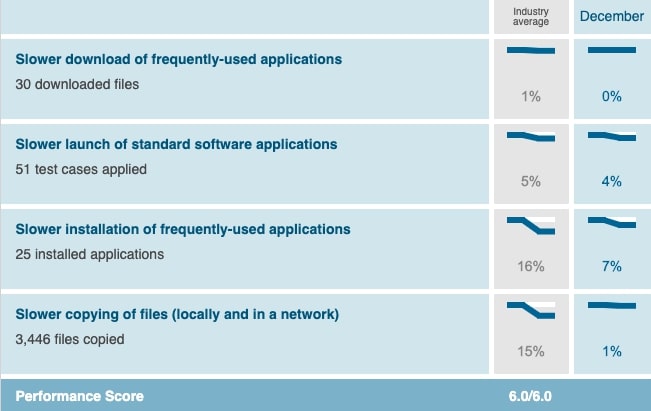 Here, again, MacKeeper got the highest score. This means MacKeeper doesn't influence the speed of processes on your Mac.
Usability
Usability was measured by how MacKeeper impacted the overall Mac usability. For instance, this includes false detections — if a legitimate app was marked as malware while MacKeeper was doing a system scan.
Again, MacKeeper has received the highest results. Just look at the table below (note that the lower values mean the better results).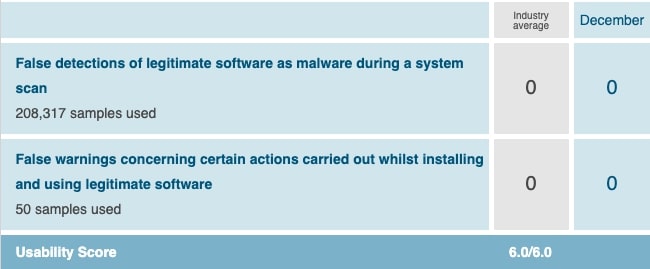 AV-Test 2020 vs. 2017 results
Back in 2017, MacKeeper already tried to pass the AV-Test. However, the 2017 results were different from 2020. Let's take a closer look at what has been improved since that time.
Versions
Three years ago, MacKeeper version 3.14 was tested by the AV-Test Institute for the first time. Much has changed since then. In 2020, MacKeeper released the all-new 5.0 version with improved functionality. The latest version 5.0 gained Apple notarization, AppEsteem certification, and users' review score of 4.8 stars at Trustpilot.
macOS
MacKeeper 3 was tested on macOS Sierra (10.12.) MacKeeper 5.0 — on macOS Catalina(10.15) and what's more now it's compatible with the latest Big Sur update.
Scores
MacKeeper has grown significantly in malware detection. The numbers speak for themselves. In 2017 in the "Detection of widespread and prevalent malware" category, MacKeeper 3.14 scored 85.9% (with the industry average 97.5%) and didn't receive the certification. In comparison to these results, MacKeeper 5 scored 99.7% in this category (with the industry average 100%).
Bottom line
A three-year gap between the AV-TEST results was necessary for the latest MacKeeper 5.0 version to get significant improvements. The refreshed and sleek design, new privacy tools (such as VPN, ad-blocking, and email breach monitoring features), and the improved "already-existing" tools marked the app's transformation. Apart from that, MacKeeper Antivirus with its real-time detection of malware and adware makes it one of the most enhanced antiviruses for macOS today.