In this article you will find the following:
In the age of streaming wars, it can be difficult to decide what to watch. Apple TV+ may be the new kid on the block, but it offers tons of value:
Ad-free content
Original movies and TV shows
Exclusive content
Multiple-device support
Family sharing
High-quality video and audio streaming
Offline viewing.
Where else can you get access to all wrapped up in one service? Not to mention, you can get Apple TV+ for free. As of March 2022, around 50 million users worldwide use Apple TV+ for free for one year through promotions with the purchase of new Apple devices. Additionally, an estimated 25 million people pay to enjoy Apple TV+ content (paid subscribers).
Before we start

How many apps do you have on your laptop? Chances are, you don't update all your apps as often as you should, though it can negatively affect both app and Mac performance. A smooth experience is paramount when using streaming apps. After all, who would want to face lagging while zoned into their favorite movie or TV show?

So, what's the solution, you may wonder? We recommend using MacKeeper's Update Tracker. It's an easy and simple way to get your apps, such as AppleTV+, regularly updated and your device working smoothly as a result. When you use our Update Tracker, you don't have to keep track of which apps need to be updated—it's all done automatically.

Here's how to use MacKeeper's Update Tracker:

Download MacKeeper on your MacBook Pro or MacBook Air
Select Update Tracker > Scan for updates. If any updates are due, MacKeeper will let you know.
With more than 30,000+ movies and 6,500+ TV shows, we know it can be difficult to decide what to watch. That's why our team has compiled a comprehensive guide to Apple TV+ new releases and other Apple TV+ shows. Continue reading to learn what to watch on Apple TV+.
Our top picks of the month
Looking for something interesting to watch? We've got you. Let's start with the three most popular films and TV series of the month.
Platonic. Enjoy this comedy series about a friendship duo and former best friends, Sylvia and Will, who reconnect after a long rift. The show depicts their platonic relationship as the pair approaches midlife and the instability that comes with it
Ted Lasso. American football coach Ted Lasso is hired to lead a British soccer team, AFC Richmond. The Apple original has won 11 Emmy Awards for good reason—it's witty and hilarious. Follow the coach as he makes his mark in the British soccer community and attempts to connect with his team
The Crowded Room. Set in Manhattan in the summer of 1979, The Crowded Room is a psychological thriller that will keep you on the edge of your seat. Danny Sullivan is accused of a violent crime. Follow along as an investigator tries to unpack the mystery behind it.
Last month's top picks
Want to check out what was popular last month? Below are the three most popular films and series of the past month.
Silo. Based on the best-selling book series, Silo follows thousands of individuals trapped in a silo underground. They don't know why they're there or what lies outside. However, engineer Juliette is on a quest to find the truth
Foundation. Inspired by Isaac Asimov's award-winning novels, Foundation follows a group of exiles in their bid to save humanity and rebuild civilization during the fall of the Galactic Empire. This imaginative story is about conviction and courage, but will that be enough to change the fate of humanity?
High Desert. Following the death of her mother and fresh out of options on what to do with her rather eccentric life, Peggy Newman becomes a private investigator in the desert town of Yucca Valley, California. She tries to overcome her colorful past, turn her life around, and become a successful investigator on the straight and narrow.
Latest Trailers
What does Apple TV+ have in store for the future? We've compiled a list of movies and TV shows to look forward to, so you can plan ahead for watch parties and movie nights with friends and family. Here's a list of new trailers for upcoming Apple TV+ shows and films:
Tip from our experts:

You'll find the movies and TV shows listed above under Future Releases on Apple TV+'s home page. Click through and hit Add to Up Next to catch them while they're hot upon release.

Learn when is the next Apple event to learn about new drops firsthand.
Shows and series
When it comes to shows you can watch on Apple TV+, you're spoiled for choice. Check our list of all the shows you can open to yourself on Apple TV+.
Foundation
Foundation is a sci-fi drama inspired by Isaac Asimov's novels of the same name. Released in September 2021, the show chronicles the story of The Foundation, a group of exiles who defy the Galactic Empire as a means to save it from destruction. Season two picks up more than a century after the season one finale. It might be worth catching up on the first season to follow the story from the beginning in anticipation of season two, which drops on July 14, 2023, on Apple TV+.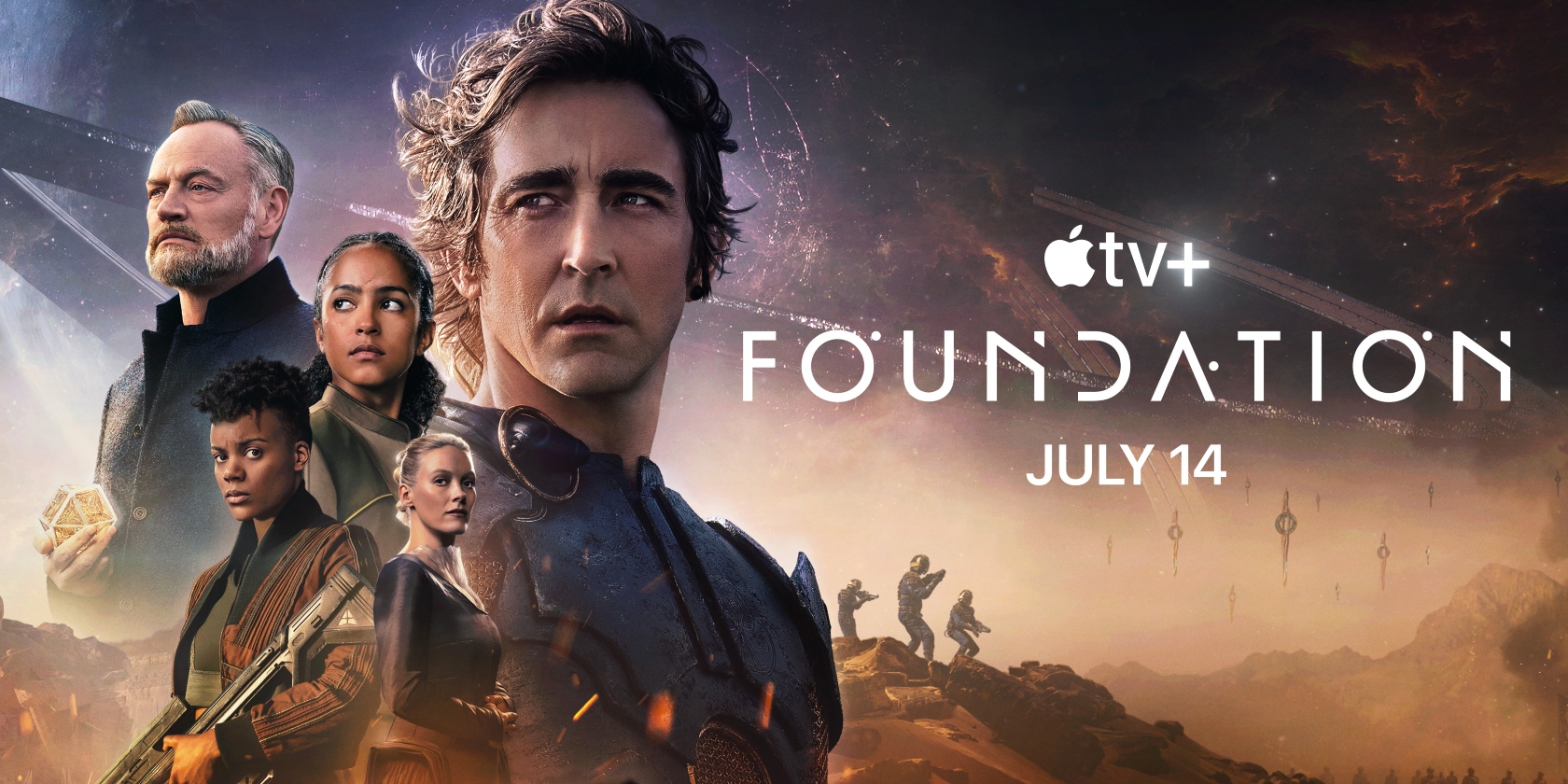 Pretzel and the Puppies
An adorable and inspiring animated show for the kids and the whole family. Pretzel, the world's longest dachshund, is a loving and devoted father to five puppies. He works hand-in-hand with his wife, Greta, to raise their pups on good values and life skills in Muttgomery. Together, they teach their puppies to get their paws up, face their challenges head-on, and "make their bark" in the world—all while embarking on epic adventures. This TV show is based on the popular children's book Pretzel and the Puppies.
Hello Tomorrow!
It's a retro-futuristic sci-fi comedy-drama that tells the story of charismatic salesman Jack Billings and his team of sales associates as they endeavor to sell customers a dream—life on the moon. To that end, Jack and his team hawk timeshares on the moon. The show puts a whole new spin on the American dream. Will the dream promised by Jack and his associates—life on the moon—be realized by their customers? Or will Jack and his team be exposed for selling a fairy tale? Find out by watching Hello Tomorrow! on Apple TV+.
Dear Edward
12-year-old Edward is the sole survivor of a plane crash. He's suddenly thrust into the spotlight, as everyone wants to know what it's like to have experienced what he has. Edward navigates the tragedy and grief of his experience along with other people affected by it. Strangers band together to learn how to navigate grief while unearthing new details about their loved ones who didn't make it. As they figure out what life is like after loss, new relationships and friendships are formed. Dear Edward is based on the best-selling novel of the same name. It's an inspiring and moving story about connection, humanity, resilience, and survival.
Don't have an Apple television? Use Chromecast for Mac.
Pinecone and Pony
Pinecone and Pony is based on Kate Beaton's children's picture book The Princess and the Pony. The animated series showcases the adventurous lives of best friends and independent warriors. Pinecone learns there are multiple ways to be a warrior, and her friend Pony is right there to help her realize it and support her through her adventures. Courage, fearlessness, and adventure are just some of the themes showcased in this fun series.
Shrinking
Is there one sure way to deal with grief? Enjoy this comedy-drama about a therapist, Jimmy, who is struggling to juggle his various roles as a father and therapist while dealing with severe pain and grief after losing his wife. Jimmy takes a proactive approach to his job—he breaks the rules and turns his back on his training and ethics by telling his clients exactly what's on his mind. He hopes this new approach will change the lives of his clients and help him get back on track in the process.
Shape Island
Based on Mac Barnett and Jon Klassen's best-selling book, Shape Island chronicles the lives of Square, Triangle, and Circle as they navigate life on an island. Their journey is full of adventure and discovery. Each shape has its own set of unique personality traits and quirks that sometimes test each other's patience. However, the shapes are brought together by their friendship, all while learning to appreciate each other's differences. The show highlights acceptance, love, patience, and embracing other people's unique characteristics that make them who they're.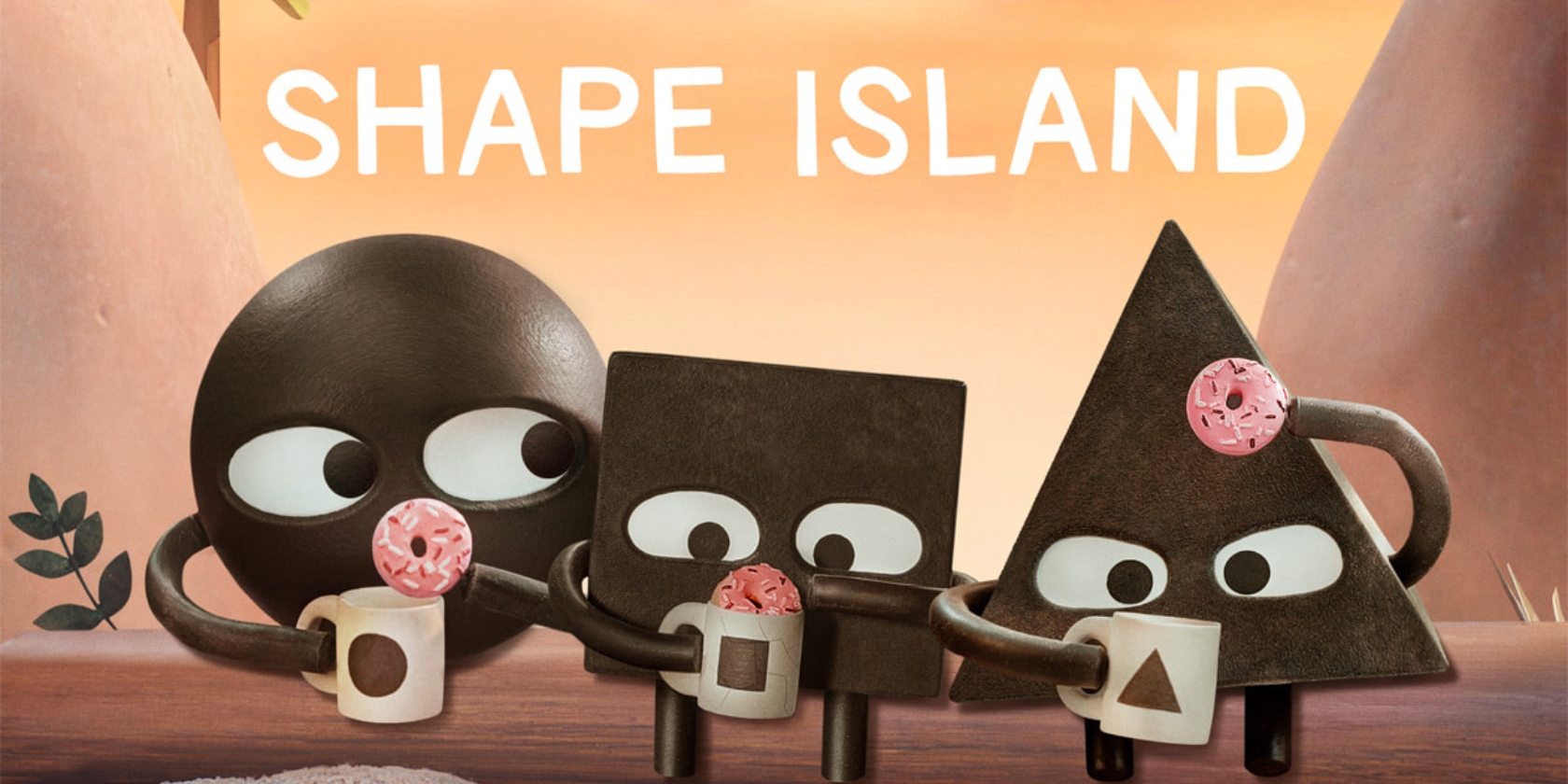 Truth Be Told
Just how much influence do true crime podcasters have behind the mic? Can they facilitate real change in their quest to unearth the truth behind the crimes they popularize? This NAACP Image Award-winning drama series delves into the world of true-crime podcasts and the risks they carry. In this drama series, podcaster Poppy Parnell has a change of heart about the man she helped put in prison for murder. Can she get the case reopened, gain his trust, and make it right? Watch Truth Be Told to learn how the power of the media can affect the course of justice in America and the lengths some podcasters will go to get justice for the wrongfully convicted.
Servant
A Philadelphia couple is in mourning after experiencing a tragedy that drives a wedge between them. To cope with her grief, Dorothy gets an infant-sized doll named Jericho, and they hire a nanny to watch it. But who is the servant, and what are her intentions for coming into the couple's home?
Little America
It's an anthology series that follows the stories of immigrants chasing the American dream. This show celebrates the diversity of America and the quirks and differences that make each culture what it is. Inspired by the true stories featured in Epic Magazine, it brings them to life in a humorous, genuine, and heartfelt way. The first season consists of eight half-hour episodes dedicated to stories from various parts of the world.
Puppy Place
Based on the book series, this show is about siblings Charles and Lizzie Peterson's shared love for dogs. They figure out the best way to express their passion: by fostering puppies and helping them find their forever homes. Enlisting the help of their friends and family, this duo of dog heroes stops at nothing to place puppies in safe, loving homes.
Carpool Karaoke
Have you ever wondered what your favorite celebrities sound like singing karaoke? Find out in Carpool Karaoke. This five-time Emmy-winning series is a fun comedy, in which celebrities share a ride and belt out tunes from their personal playlists while on adventures on the road. Some celebrities can hold a note, while others blend well in a group act. Expect some surprises and familiar faces on Carpool Karaoke.
Slow Horses
Jackson Lamb leads a team of British intelligence agents who serve in Slough House, MI5's dumping ground department. The agents are there because of career-ending mistakes they've made. They seek to redeem themselves by navigating the dark world of espionage to defend England, but will their efforts prove successful? The show is based on the Slough House book series by author Mick Herron.
Interrupting Chicken
Everyone knows how popular children's stories are. Who would you want to hear the same old, boring version every time? Not Piper. Interrupting Chicken is an imaginative cartoon series based on David Ezra Stein's best-selling, award-winning children's book series. The main character, Piper, is a little red chicken with a story to tell—or several. Piper reimagines beloved stories to make them her own. Expect the unexpected and enjoy delving into the vibrant mind of Piper as she creates magic with every word uttered.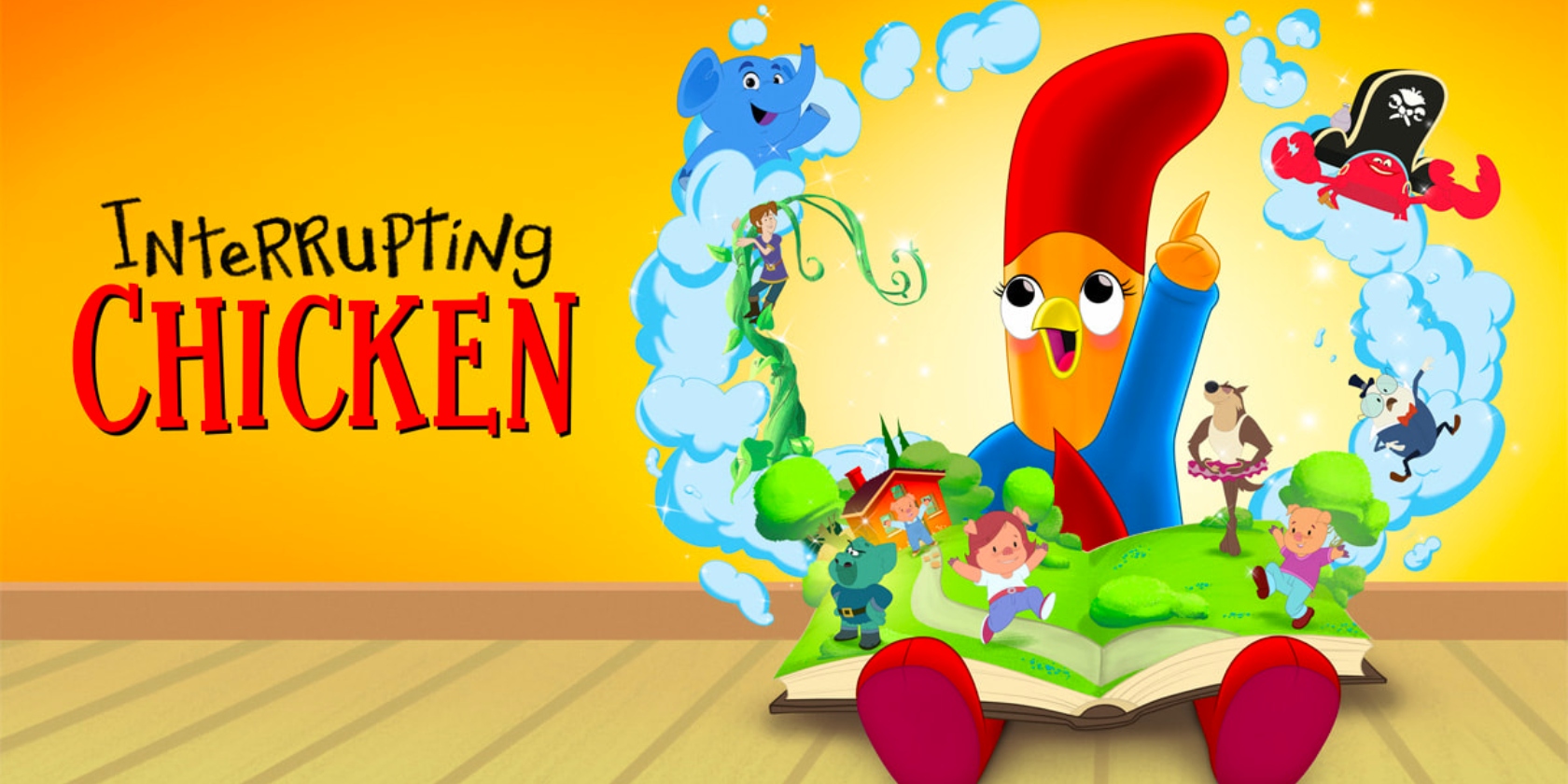 Mythic Quest
Mythic Quest shows you what it's like on the other side of the gaming world. It follows a group of video game developers who are responsible for creating heroes, worlds, and heroes. But the developers and teams face real-life battles that can't be fabricated in a game—battles in the office.
Circuit Breakers
Technology is increasingly making our lives easier. This sci-fi anthology series follows a group of teens and preteens whose curiosity leads them to use mysterious technologies with unpredictable results. But who's really in control—the kids or the technologies they manipulate? And what possibilities will technology open up in the near future? Find out on Circuit Breakers.
The Mosquito Coast
Allie Fox, an exceptional inventor, and his wife uproot their family to Mexico to flee the US government. While on the run, they expose their family to even more danger with every encounter, and their morals are tested. Will the family make it? The Mosquito Coast is based on the New York Times bestseller novel by Paul Theroux.
Slumberkins
Go on adventures with the Slumberkins as they explore a world of feelings. Friends Bigfoot, Unicorn, Sloth, Yak, and Fox make it easier to express each other's feelings, as should all friendships. Watch this with your little ones to help them learn the importance of expressing their emotions, give them the tools to develop their emotional intelligence, and validate their feelings.
Acapulco
Set in 1984, Máximo Gallardo's dream comes true when he lands a coveted job as a cabana boy at Acapulco's most glamorous resort, Las Colinas. But he soon realizes he may have bitten off more than he can chew, as there's more to this job than he initially thought. Máximo learns that all that glitters is not gold at Las Colinas. He must navigate a complicated home life, demanding guests, and an unpredictable mentor—all while managing the tests and temptations he must overcome to succeed.
Ghostwriter
No, this isn't about the real writer behind your favorite rapper's punchlines. It's the story of a local bookstore that is haunted by a ghost with unfinished business. As the ghost releases popular fictional characters into the real world, a group of friends band together to unearth the truth behind the ghost's mystery.
The Problem with Jon Stewart
American comedian and political commentator Jon Stewart highlights America's ongoing problems using his signature humor. On this Emmy-nominated series, Jon Stewart seeks solutions with the help of people in high places. Watch to see if they can get on the same page and bring real change to America.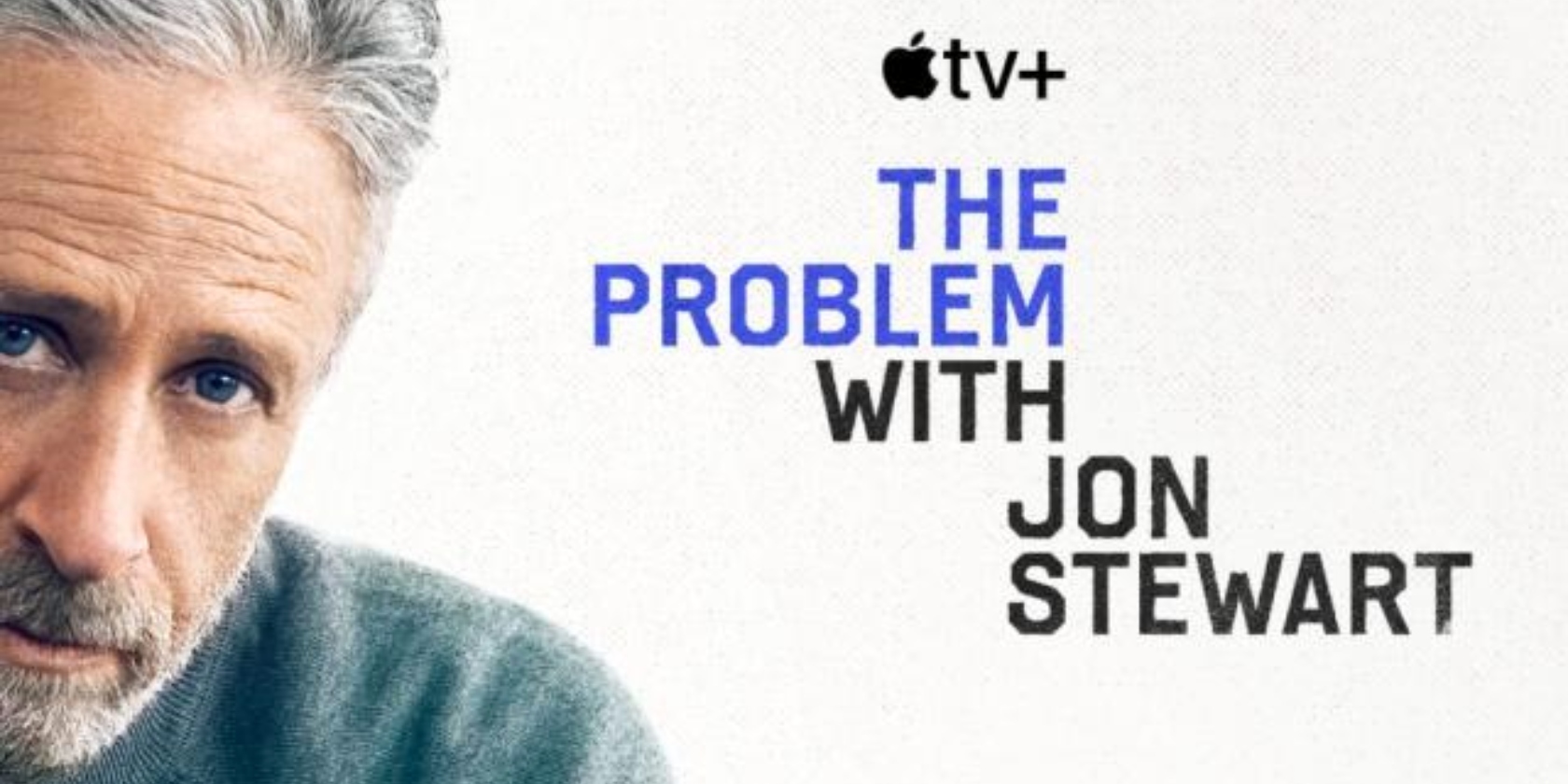 Hello Jack! The Kindness Show
Meet Jack, one of Clover Grove's kindest and most compassionate residents. Jack greets everyone with the utmost kindness and humor and inspires fellow residents to spread positivity as he does. This series highlights the chain reaction that can be started with one act of kindness. Watch it with your kids to show them it's cool to be kind to others.
Sago Mini Friends
Welcome to Sagoville, where fun is the name of the game. Based on the award-winning Sago Mini World app, friends Harvey, Robin, Jinja, and Jack explore the town of Sagoville. Their days are filled with adventure and pure bliss. Watch Sago Mini Friends with your little ones to help unlock their imagination and, most importantly, teach them about the power of gratitude.
Apple products are everywhere. Look out for Apple product placement in movies.
Central Park
Enjoy this animated musical comedy set in Central Park, New York. Owen Tillerman and his family are caretakers in Central Park. They must save Central Park from an old, greedy hotel heiress who seeks to turn the park into condos in the biggest real estate deal in the history of the world. Fnd out if Owen and his family can stop her from exploiting the park that's central to their hearts.
Life by Ella
13-year-old Ella has faced the biggest challenge of her short life—she battled cancer and has found a new lease on life. Ella becomes unstoppable, facing the fears that once defined her while encouraging others to do the same, and her friends are right there to support her through it all. Enjoy this inspiring story about courage and determination with the whole family.
See
Jason Momoa stars as Baba Voss in this captivating drama series from the producer of the Planet of the Apes trilogy. Set in the future, the show follows the survivors of a virus that wiped out humankind. The survivors are all blind, but centuries later, Baba Voss fathers a set of twins with the mythic ability to see. He sets out to protect his tribe against a powerful yet desperate queen who believes the twins' sight makes them evil and wants them destroyed.
Bad Sisters
The Garvey sisters have always shared a special bond and looked out for each other after their parents died prematurely. But when their brother-in-law dies, his life insurers suspect malicious intent was involved. They launch an investigation to prove it and have their sights set on the Garvey sisters, each of whom had reason to kill their brother-in-law.
Amber Brown
Amber Brown is having a tough time dealing with all the changes in her life. Her parents are divorced, and her best friend is moving away. So, Amber turns to her art, her video diary, and a new friend to help her express her feelings, cope with her experiences, and find gratitude in what she has.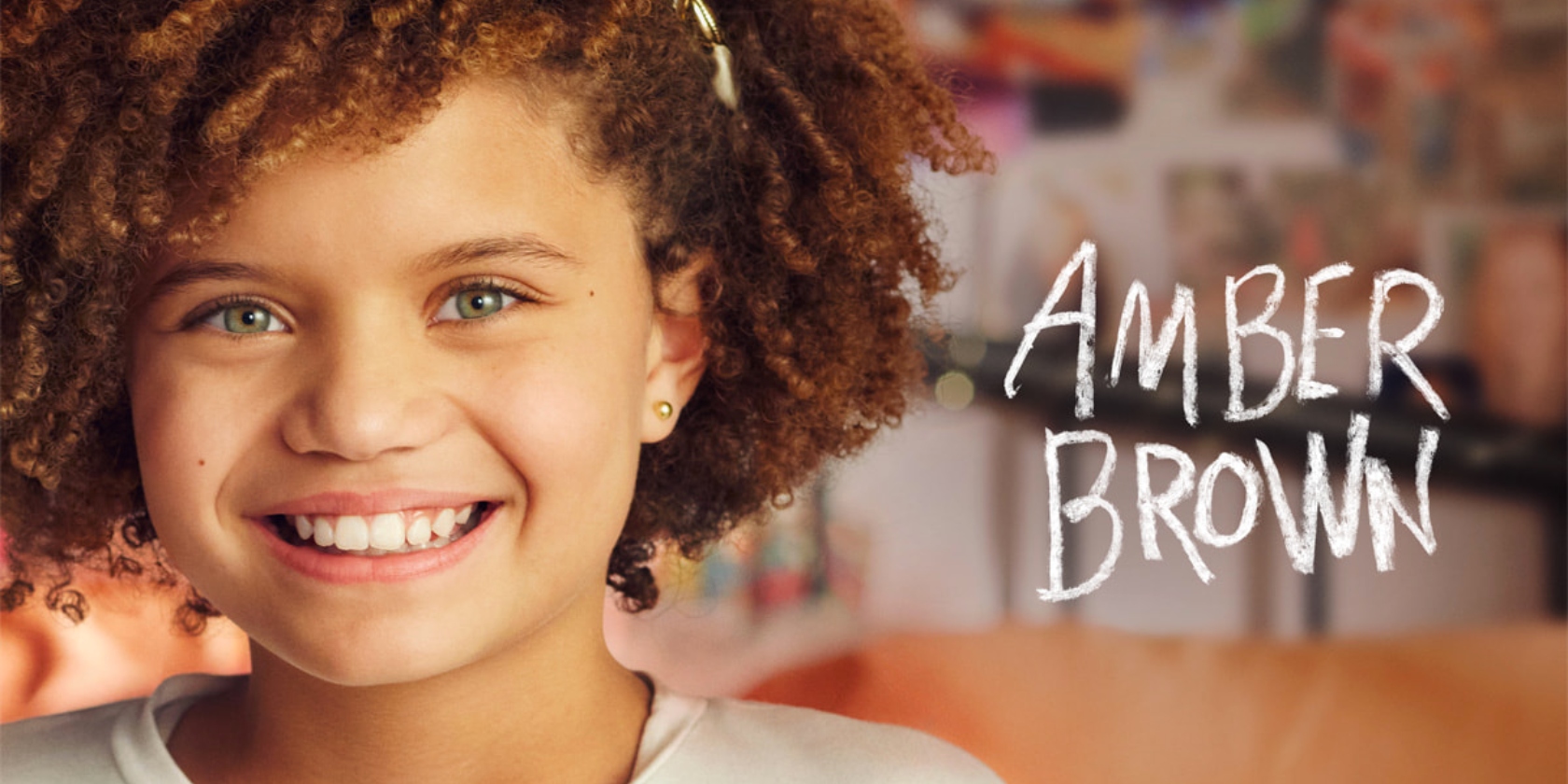 Best Foot Forward
Inspired by a true story, Josh Dubin is excited to make the switch from homeschooling, which is all he's ever known, to a public school. With a prosthetic leg, the change won't be smooth sailing, but he's ready to face the challenge head-on with the support of his friends and family.
Trying
Nikki and Jason can't have the one thing they want the most—a child. After considering their options, they decided to adopt. Can they convince the adoption panel that they're ready to be parents?
Duck & Goose
Based on the award-winning children's book series by Tad Hills, best friends Duck and Goose are completely different, but they've learned how to bring out the best in each other. Watch them as they take on new adventures and wing it through life, all the while embracing what makes them unique.
Loot
Molly Novak divorces her billionaire husband after discovering he's been cheating on her with a younger woman. She lands a whopping $87 billion settlement, reconnects with her foundation, and sets out to prove she has substance and brains.
Home
Get into the minds of the visionaries behind the world's most imaginative homes. Delve into the ideas and spaces that define alternative living and get inspired by the possibilities that exist in building one-of-a-kind homes and communities.
For All Mankind
Imagine a world in which the space race never ended. What would that world look like? Find out by following the lives and stories of NASA astronauts, engineers, and the families that support their endeavors.
Lovely Little Farm
Sisters Jill and Jackie are young farmers on a lovely little farm where they care for all their beloved animals, including the ones that can talk. Farming is no easy feat, but the girls embrace the wonderful adventures and learning curves that it brings.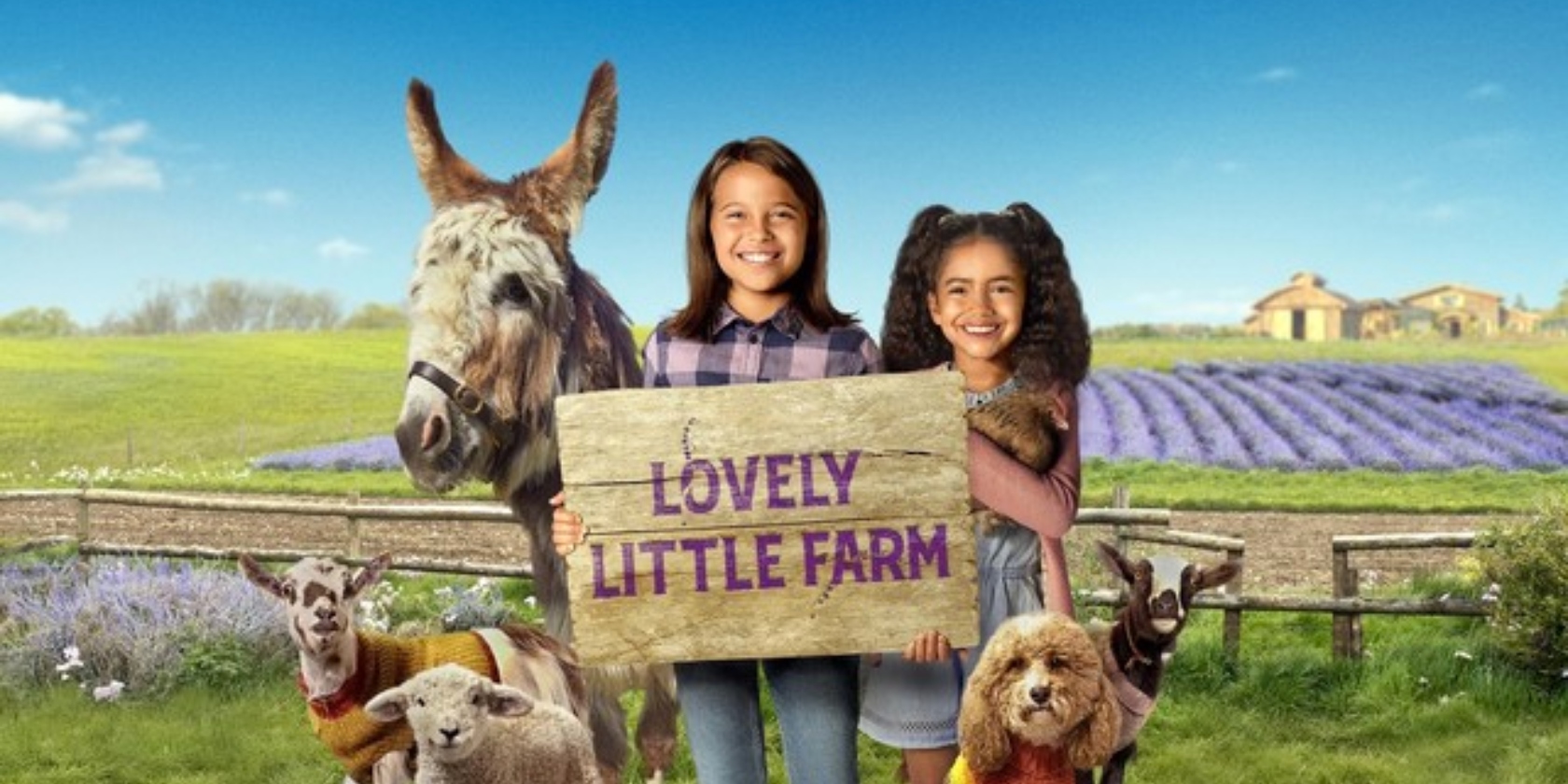 Physical
Sheila Rubin is a housewife in the 1980s in San Diego, California. She secretly battles with her inner voice as she navigates life as a wife and mom. But things take a major turn when she discovers aerobics, inspiring her to be and do more.
Now & Then
The past always finds a way to catch up with you. On the eve of their college graduation, six friends set out to celebrate, but the events ended in tragedy. Nearly 20 years later, the past comes knocking at their doors when a blackmail text threatens to expose the truth before their college reunion.
Greatness Code
Greatness Code tells the stories of seven legends as they relive their career-defining moments. Get to know how they did it, how they felt in those moments, and whether that magic can be recreated.
Tehran
Tamar, an Israeli Mossad agent, infiltrates Iran using a false identity in an attempt to help destroy its nuclear reactor. But when her mission goes wrong, Tamar finds herself back against a wall, and her next moves put the people close to her in danger.
Shining Girls
Chicago newspaper archivist Kirby Mazrachi's journalistic ambitions were put on hold after she suffered a brutal attack that changed her life forever. But years after the assault, Kirby connects the dots between a recent murder and her own attack—and there may be more victims.
Stillwater
Stillwater is a cool neighbor who shares his wealth of wisdom with siblings Karl, Addy, and Michael. His inspiring stories give them hope and a new perspective on themselves, each other, and the world. Stillwater inspires us all to be still. Soak up his wisdom and learn a thing or two with the entire family.
The Snoopy Show
Turn up the nostalgia; the Peanuts gang is back. A dog is truly a man's (or boy's) best friend. Snoopy, the world's most famous dog, and his best friend, Woodstock, make a dynamic duo that thrives on adventure. Follow along as they find something fun to do, no matter what day it is, come rain or shine.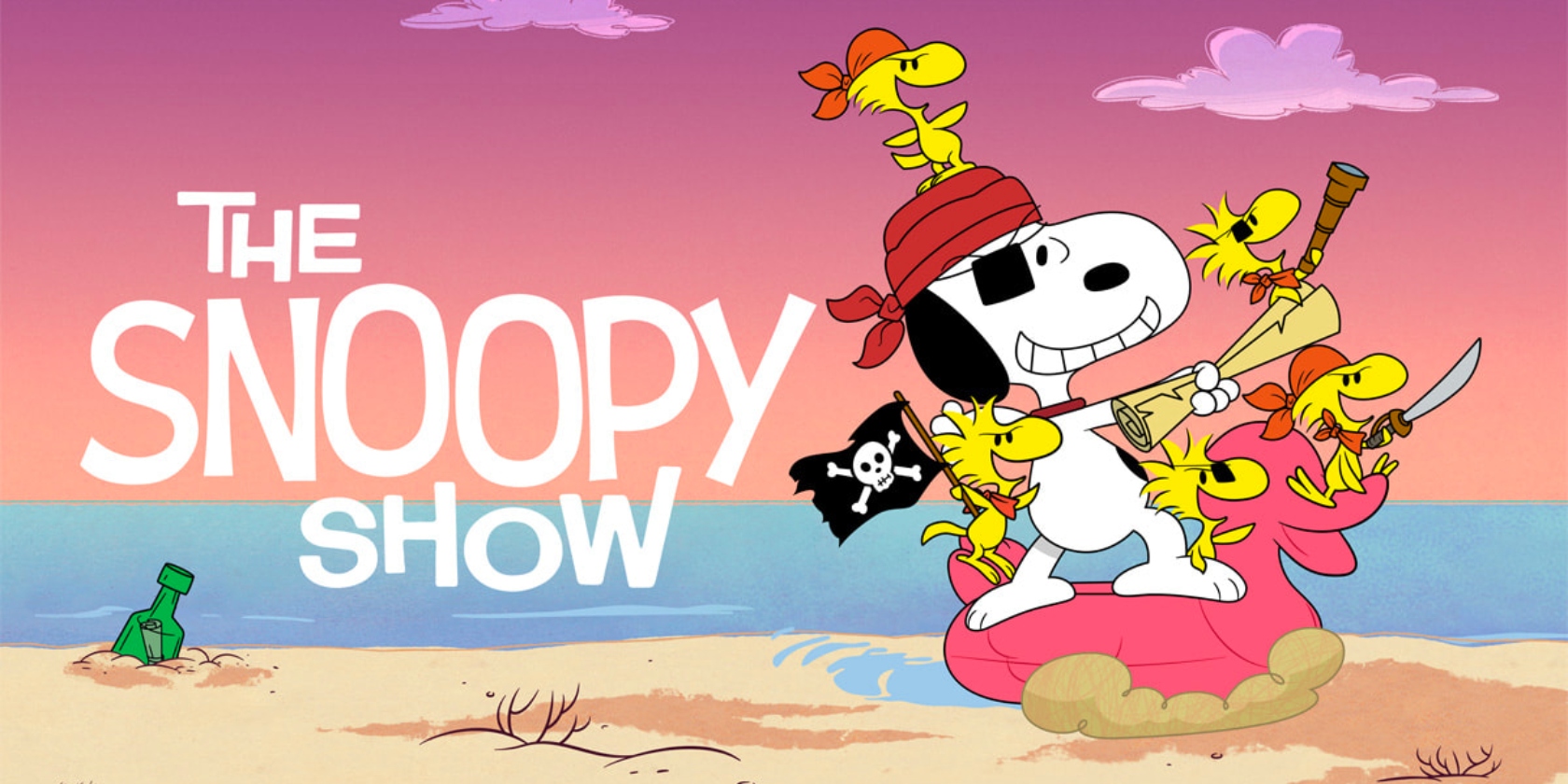 Dear…
If you had the opportunity to write to a changemaker who inspired you, what would you say to them? Dear... profiles global icons and the people whose lives they've impacted for the better.
Severance
Is there such a thing as the perfect work-life balance? Mark Scout leads a team of office workers whose memories have been surgically divided between their work and personal lives as part of an experiment known as severance. But Mark soon has to confront the mysteries that surround his workplace and unpack the true nature of his work.
Suspicion
Four ordinary Brits find their lives turned upside down when they're accused of conspiring to kidnap Leo Newman, the child of a prominent American media mogul. But why them? The group races against the clock to prove their innocence, but can they successfully prove they had nothing to do with it? Is this all a simple misunderstanding, or are they guilty? The truth must come out.
The Afterparty
Pop star Xavier is found dead on a cliff during an after-party for his high school reunion. Investigators try to uncover the truth. Each episode is from the perspective of eight people who were in attendance, but with a twist. Every character's perspective is told through a unique visual format based on their unique personality.
Fraggle Rock: Back to the Rock
Your favorite musical Fraggles are back. Join Gobo, Red, Wembley, Mokey, and Boober as they take on new, exciting adventures. Show your children the importance of taking care of our interconnected world through mutual watching.
El Deafo
Making new friends can be daunting, especially with a huge hearing aid on your chest. That's the challenge Cece is faced with. Thankfully, her trusted alter ego, El Deafo is right there to help her navigate life and its challenges while embracing her uniqueness. Based on a true story and the New York Times bestseller.
Harriet the Spy
11-year-old Harriet has aspirations of being a writer. But that means she needs to hone her spy skills, so that's exactly what she sets out to do. Harriet enlists the help of her friends, and so the adventure begins. They spy on everyone all the time, with a few mishaps along the way.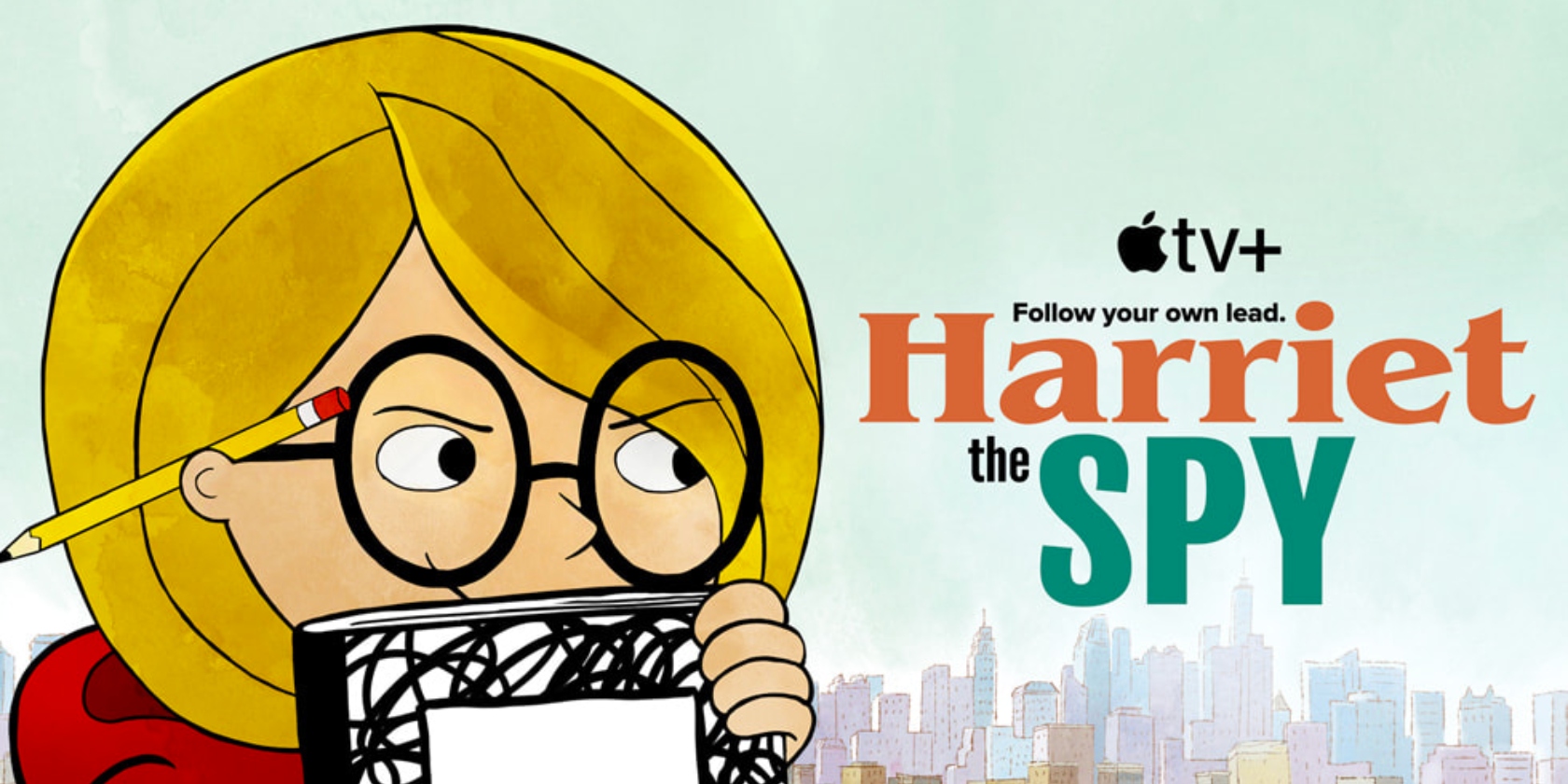 Dickinson
This coming-of-age comedy follows Emily Dickinson on her quest to become the world's greatest poet. But that's no easy feat. Emily must overcome the social, gender, and family constraints that threaten to hold her back from achieving her wildest dreams.
Swagger
Being the greatest basketball player is no walk in the park. Jace Carson, a teenage basketball protégé in the DMV (DC, Maryland, and Virginia), navigates the pressures and challenges that come with trying to be the best in the game. To do that, he must learn what it truly means to have swagger, and his coach is right there to help him.
Invasion
In this sci-fi thriller, aliens invade the Earth and threaten human existence. Watch the events unravel through the perspectives of ordinary people around the world as they try to make sense of the epic events unfolding before their eyes.
Get Rolling with Otis
It's always a farm-tastic day in Otis' world. Otis is a tiny tractor living on Long Hill Dairy Farm. Although he is little, Otis has a big heart. Whenever someone needs help, Otis promptly hits the brakes and lends a helping hand. Everyone looks out for each other on Long Hill Dairy Farm.
Wolfboy and the Everything Factory
Why fit in when you can stand out? William Wolfe is a dreamer who's far from ordinary. His Spryte friends teach him to develop his imagination and unlock his creativity to help change the world.
Limited series
Looking for a show that won't keep you hooked for seasons on end? Try one of the limited series listed below:
Make or Break
Ever wondered what goes into being a pro surfer? Find out from the world's best surfers as they fight for the World Championship title. See what life is like for pro surfers trying to come out on top, including the sacrifices they make.
Super League: The War for Football
Catch this four-part documentary series about plans to form Europe's Super League. The war for football has started, and the future of the game loved by millions around the world hangs in the balance.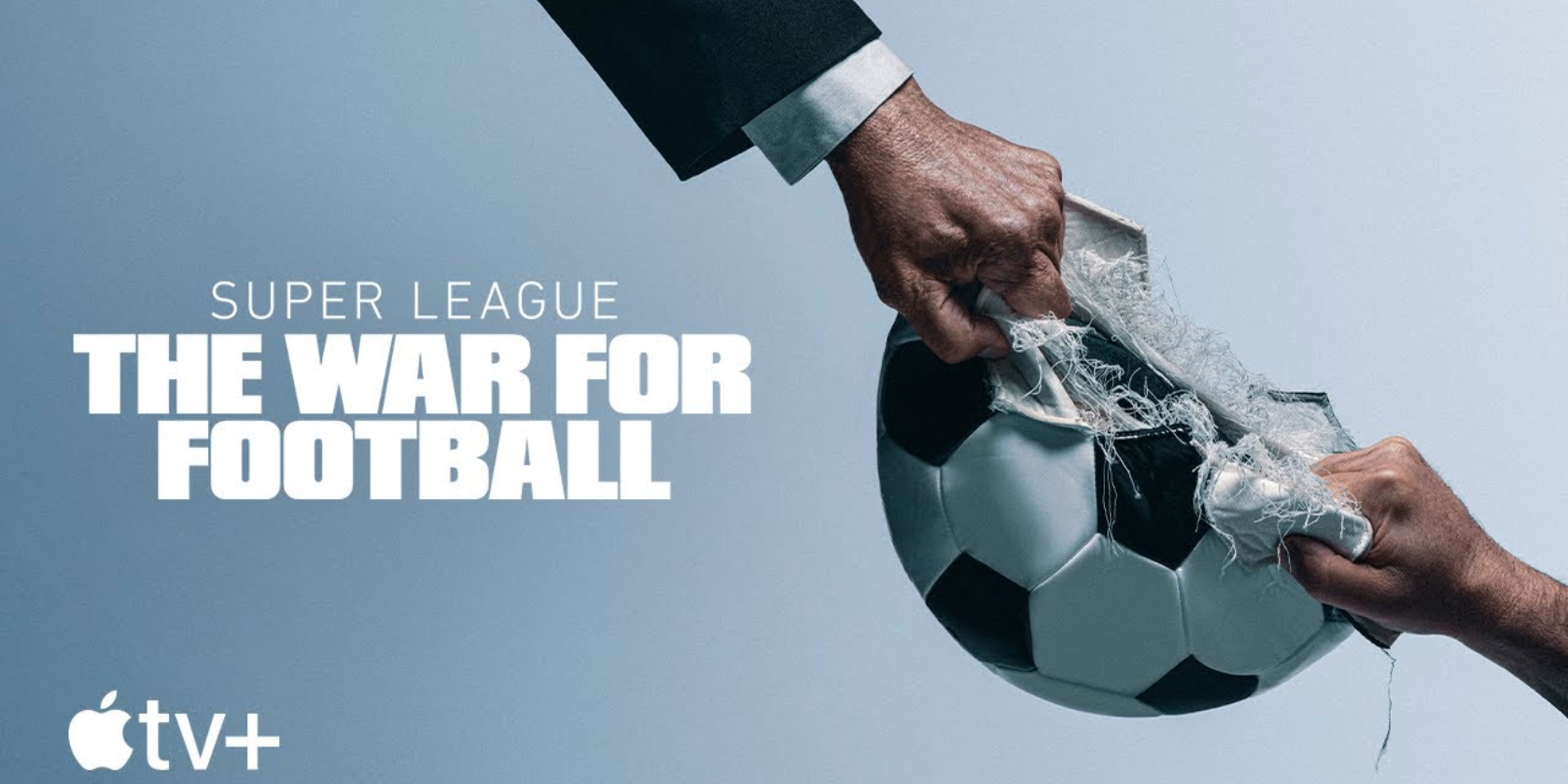 Shantaram
Escaped convict Lin Ford was a wanted man with a price on his head. He flees to 1980s Bombay, becoming a fugitive. There, he works as a medic, finds love, and starts a new life, all while pursuing redemption. He'll stop at nothing to get it, even when his past comes knocking.
Gutsy
Join Hillary Clinton and Chelsea Clinton on an adventure to find out what makes some of the world's bravest women so gutsy. Find out what motivates community leaders, activities, artists, and other notable women to make their mark in the world. Inspired by the Clintons' acclaimed New York Times bestselling book The Book of Gutsy Women.
Five Days at Memorial
Inspired by the real-life events of Hurricane Katrina, Five Days at Memorial tells the story of the caregivers at a New Orleans hospital. The latter were tasked with making unthinkable decisions in the storm's aftermath.
Surface
Sophia loses her memory as a result of a traumatic head injury. She sets out to uncover the truth about what truly happened to her while trying to bring herself out of a dark place with the help of her friends and family. But what secrets will she unravel in her quest to find the truth?
Black Bird
How far will you go to gain freedom as a convicted criminal? High school football hero and policeman's son Jimmy Keene is sentenced to 10 years in a minimum-security prison. He befriends a suspected serial killer in a maximum-security prison for the criminally insane for a chance at freedom.
Prehistoric Planet
Journey back millions of years to experience wildlife in new ways in this epic limited series. Learn what life on our planet was like when animals like dinosaurs roamed the Earth.
The Essex Serpent
A mythical beast is rumored to have been spotted in London, but are the rumors true? Set in Victorian England, The Essex Serpent follows Cora Seaborne, who moves to Essex to investigate the reports. But when a tragedy happens, the locals cast the blame on her.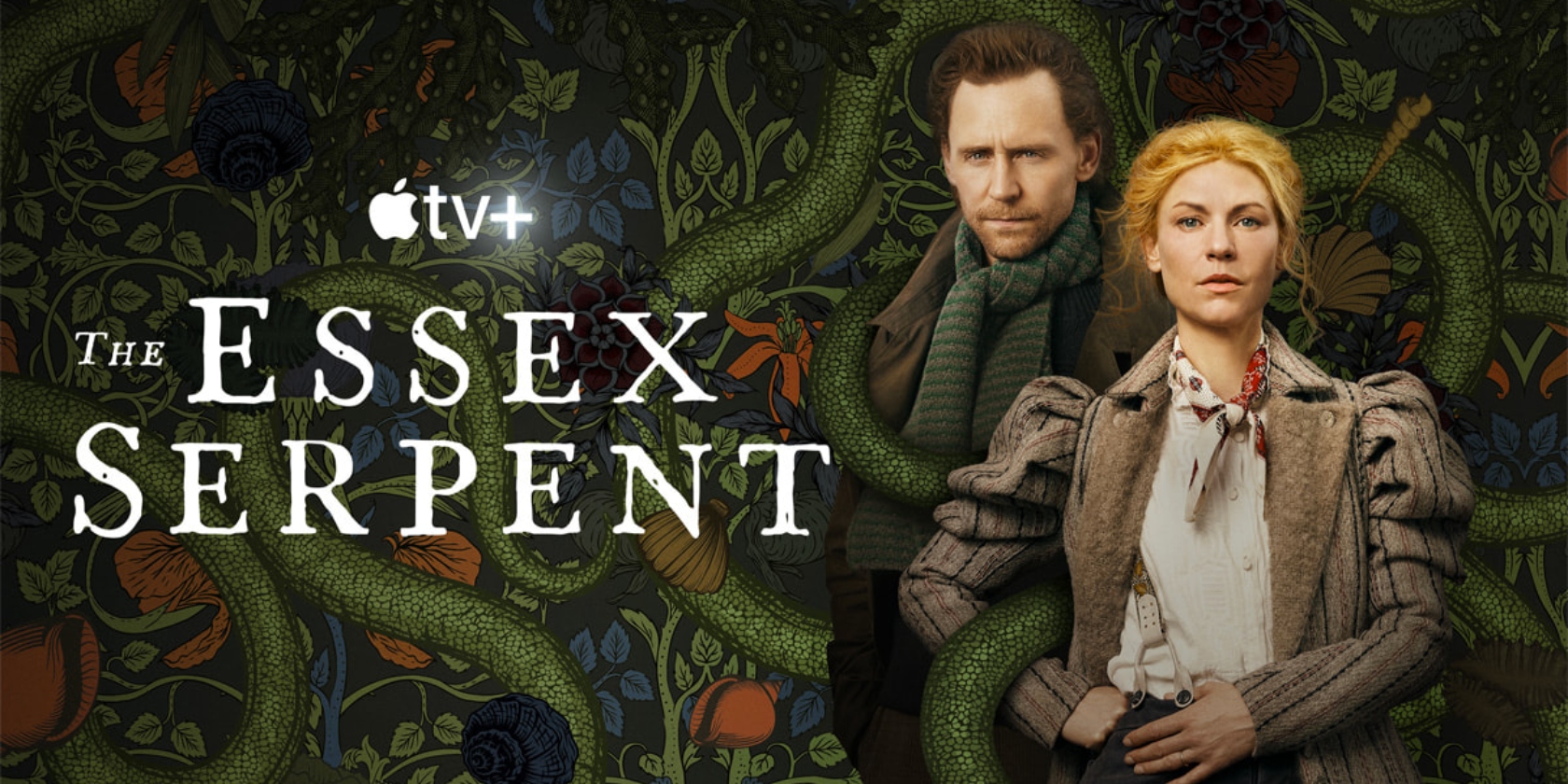 The Big Conn
When fraudsters get too comfortable, they get caught. Inspired by the true story of how Eric C. Conn pulled off one of the largest frauds in US history, and how his lavish lifestyle in Kentucky caught the attention of whistleblowers.
The Long Game: Bigger Than Basketball
Makur Maker was a five-star NBA prospect headed to the draft but ended up at Howard University. Follow his story as he sets out to rewrite it with his family by his side.
They Call Me Magic
NBA star, businessman, and so much more. Magic Johnson is an icon and a legend. This four-part documentary chronicles the life and career of one of the biggest NBA stars of our generation as told by sports reporters, fellow legends, former US President Barack Obama, and more.
Roar
What does it mean to be a woman in this day and age? Watch the stories of eight women who collectively roar in their own rights, spread out over eight episodes. This show highlights the experiences of many women that aren't often talked about. Based on the book by best-selling author Cecelia Ahern.
Pachinko
It depicts the journey of a Korean immigrant family spanning four generations as they leave home in search of a better life. It's a compelling story about the hopes and dreams carried by immigrant families across generations.
WeCrashed
Inspired by real-life events, WeCrashed chronicles the story of how WeWork became a global brand worth $47 billion in less than ten years and how it all came crashing down when its valuation dropped $40 billion in less than a year. What went wrong?
Movies, short films, and specials
In this section, we've listed our best picks for a girls' night in or a chilled night alone. See what movies, short films, and specials you can stream below.
The Greatest Beer Run Ever
Based on real-life events, The Greatest Beer Run Ever depicts the story of Chickie. He brings his friends American beer to support them while fighting in Vietnam.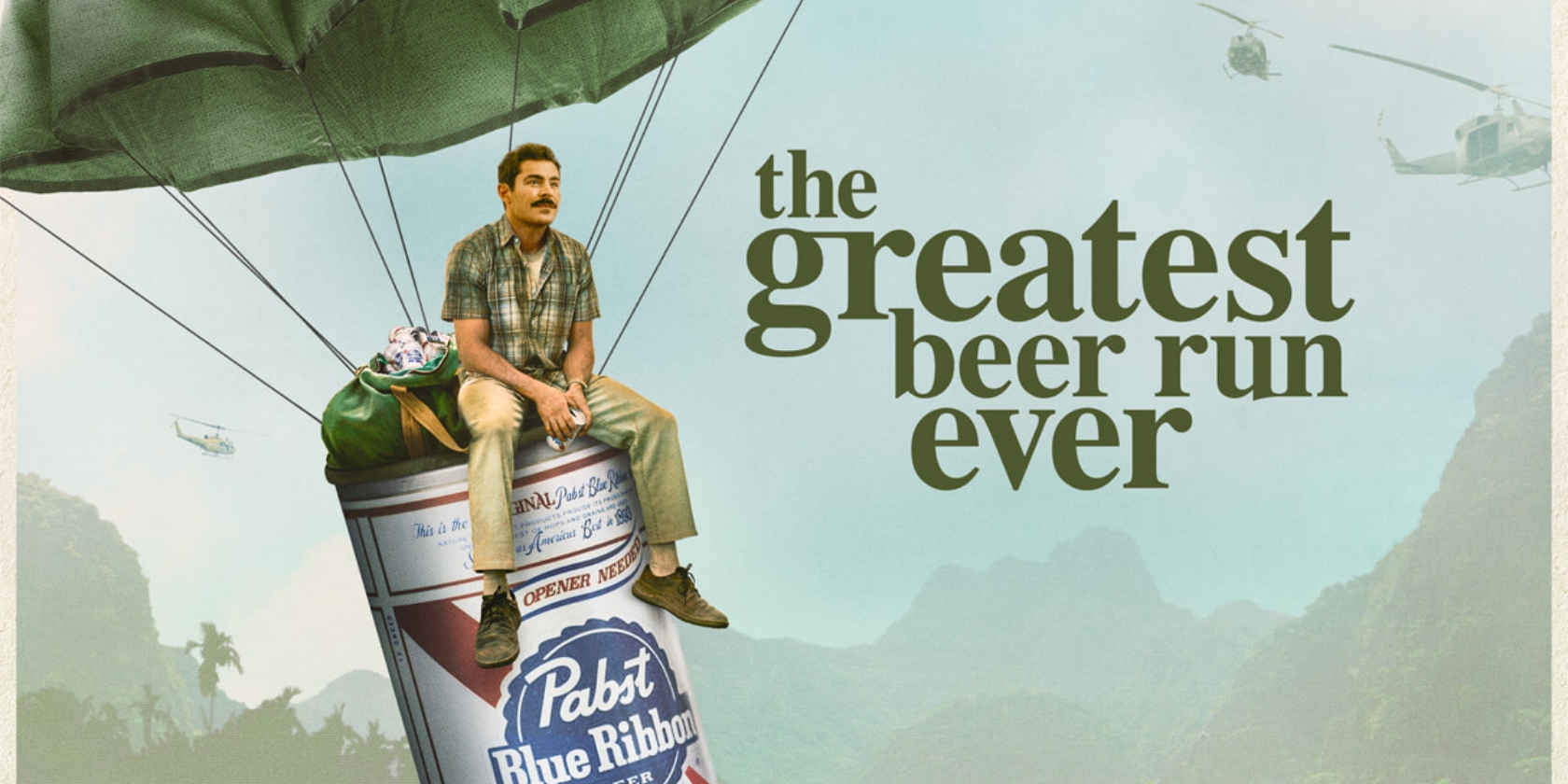 Sidney
A powerful documentary about the life of Hollywood legend Sidney Poitier and his impact on Hollywood and the Civil Rights Movement. Featuring candid interviews with Hollywood's elite like Denzel Washington, Spike Lee, and Barbra Streisand.
Lucy's School
Going back to school is always a nerve-wracking experience. Lucy starts her own school, but she soon learns that teaching isn't as easy as it looks.
Luck
Sam Greenfield is probably the unluckiest person you'll come across. She discovers the Land of Luck, where she must work with magical creatures to change the course of her life.
Cha Cha Real Smooth
22-year-old Andrew is back home after college with no clear plan. So, he does what he's good at—motivational dancing at the bar and for his brother's classmates' bat mitzvahs. After befriending a local mom and her daughter, he figures out what he wants.
To Mom (and Dad), With Love
As the Peanuts gang gears up for Mother's Day, Peppermint Patty, who grew up without a mom, isn't feeling cheerful. Celebrate Mother's Day together, no matter what your family looks like.
It's the Small Things, Charlie Brown
In Charlie Brown's little sister Sally's world, every day is Earth Day. But how will her vow to protect a flower on the pitcher's mound affect her brother's baseball game?
The Sky is Everywhere
A tale of grief and love. 17-year-old Lennie Walker struggles with grief after losing her older sister. She's conflicted by her new love interest's complicated relationship with her sister's boyfriend.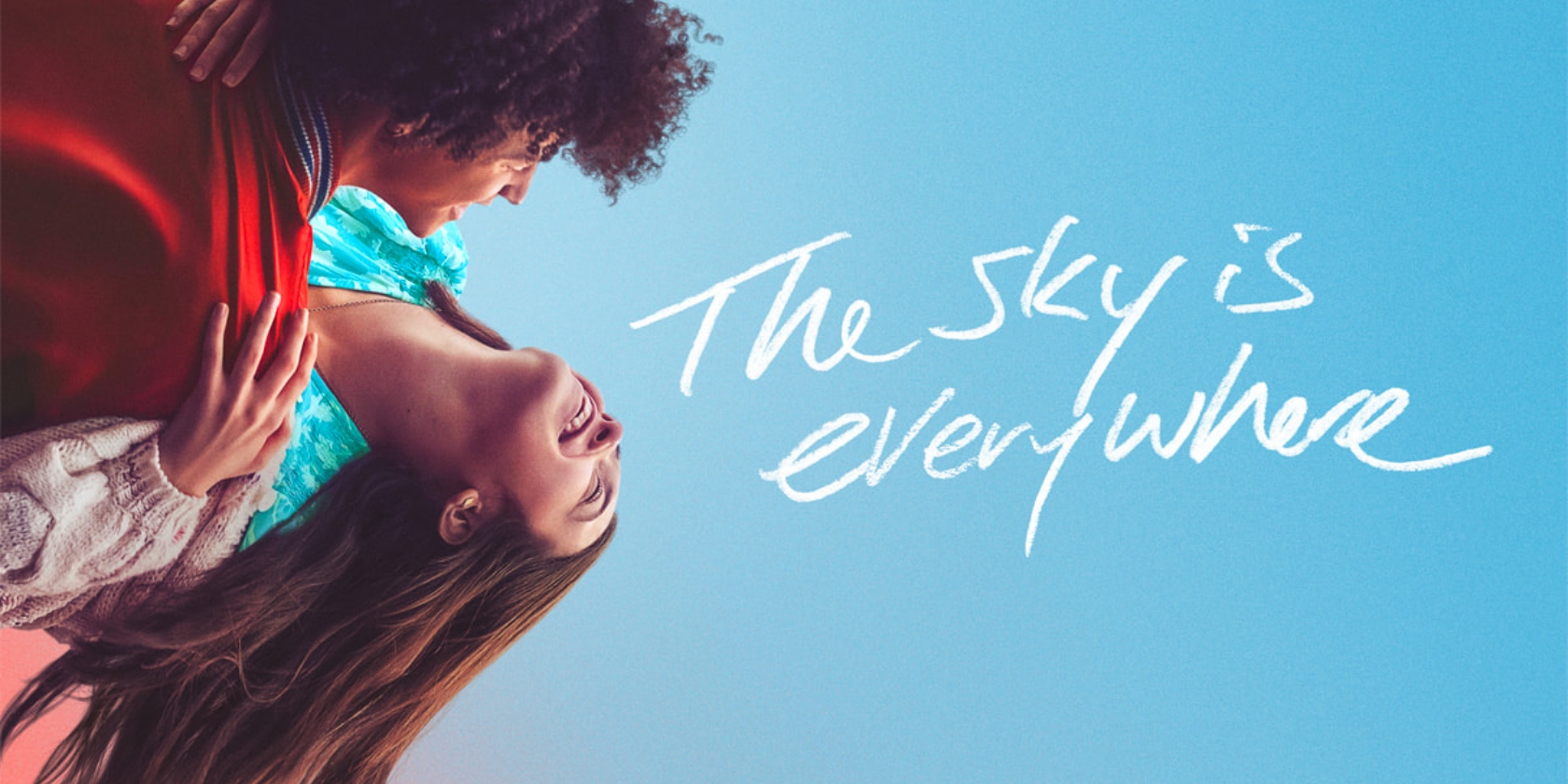 The Tragedy of Macbeth
Watch the adaptation of the story of Macbeth in a new light, starring Denzel Washington and Frances McDormand.
Swan Song
This movie depicts how far a man will go to shield his family from hurt as he's diagnosed with a terminal illness. Watch to see if an alternative solution is the answer.
Snoopy Presents: For Auld Lang Syne
With the right friends, you can achieve anything. Lucy and the Peanuts gang plan an unforgettable New Year's party.
Mariah's Christmas: The Magic Continues
After a rough year in 2020, Mariah Carey sets out to save Christmas with the help of celebrities like Tiffany Haddish and many more in this magical Christmas special.
'Twas the Fight Before Christmas
Christmas enthusiast Jeremy Morris' neighbors threaten a lawsuit against him for planning a huge community Christmas show. Who will win the Christmas war?
Finch
Come along on a man's dangerous journey to find a home for his unconventional family—his dog and robot.
The Velvet Underground
Delve into the story of one of rock and roll's most influential bands, The Velvet Underground, featuring archival footage and exclusive interviews.
Come From Away
Experience the Broadway musical about the true story of the 38 flights that were grounded in a small Canadian town and how the locals banded together to find hope.
9/11: Inside the President's War Room
It's a story you've heard about before. Now, see it from the perspective of the president and his trusted advisors in the war room.
Sharper
Sharper depicts a story about greed and jealousy among New York City's elite as they compete for power and wealth. Who will come out on top?
The Boy, the Mole, the Fox and the Horse
There's no place like home. A group of friends sets out on a journey to find home in this moving animated film.
Emancipation
Inspired by a true story, a man battles the unthinkable to be reunited with his family as they hold out hope for his return.
Spirited
Get into the Christmas spirit with this heartwarming Christmas comedy—a reimagined Christmas carol with twists and turns and Christmas cheer.
Selena Gomez: My Mind & Me
Selena Gomez has achieved immense success as a musician. But after years in the limelight, she battles health issues, including mental health issues.
Causeway
Lynsey is a soldier struggling to adjust to life back home after suffering a traumatic injury. She builds a friendship with a local mechanic, and they navigate their grief journeys together to find healing.
Raymond & Ray
After their estranged father dies, half-brothers Raymond and Ray find out his final wish was for them to dig his grave. Can they overcome the past to grant him his final wish?
Billie Eilish: The World's a Little Blurry
Witness Billie Eilish's rise to superstardom in this coming-of-age story. At just seventeen years old, Billie balances life as a singer-songwriter and her family life. See how she does it all in this documentary.
Palmer
After a 12-year stint in prison, former high school football star Eddie Palmer returns home to start picking up the pieces of his life. He forms a connection with Sam, a little boy who comes from a troubled home, but his past threatens to upend his new life.
Wolfwalkers
A young hunter, Robyn Goodfellowe, makes her way to Ireland with her father to wipe out the last wolf pack. She befriends a girl from a mysterious tribe rumored to turn into wolves by night along the way. Will this encounter derail their mission?
Mariah Carey's Magical Christmas Special
The queen of Christmas puts on a helluva show with celebrity friends in this magical Christmas special. Expect appearances from Ariana Grande, Jennifer Hudson, Snoop Dogg, and many more.
Fireball: Visitors from Darker Worlds
This intriguing documentary explores how meteorites and shooting stars have impacted the landscapes and cultures of our beautiful planet.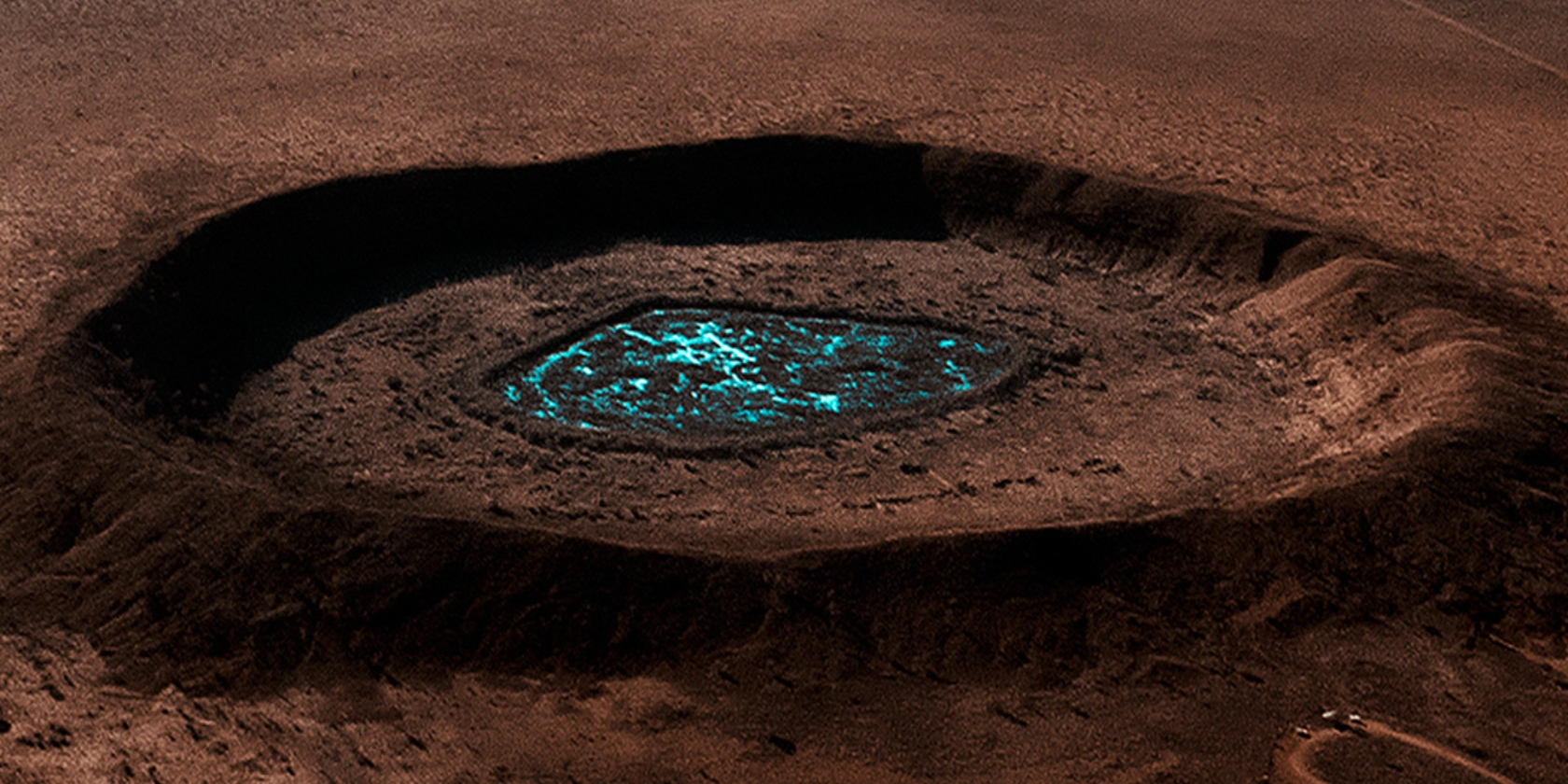 On the Rocks
When a young New York wife has doubts about her husband, she enlists the help of her playboy father to follow him and find out whether he's doing anything dishonorable.
Bruce Springsteen's Letter to You
Get exclusive behind-the-scenes access as Bruce Springsteen and The E Street Band record together live for the first time since Born In The U.S.A. Experience the magic of creating music the Bruce Springsteen way.
Boys State
Every year, 1,100 boys head to Austin, Texas, to elect a governor. Watch as the boys seek to build their own state government. The film chronicles the process of political races and explores themes such as immigration, masculinity, unity, and more.
Greyhound
Based on real-life events from the Battle of the Atlantic, this must-see on Apple TV+ depicts the story of a captain who leads a convoy of ships carrying thousands of soldiers across the Atlantic to the front lines of World War 2. But it's no easy feat, as Nazi U-boats are hot on their heels. Will the captain and his soldiers make it?
Dads
What does it take to be a father? This hilarious and heartfelt documentary celebrates the ups and downs of being a dad through the eyes of six fathers from around the world. See how Hollywood dads like Jimmy Fallon, Jimmy Kimmel, Will Smith, and more do it through candid interviews, and watch exclusive home videos to see them in action.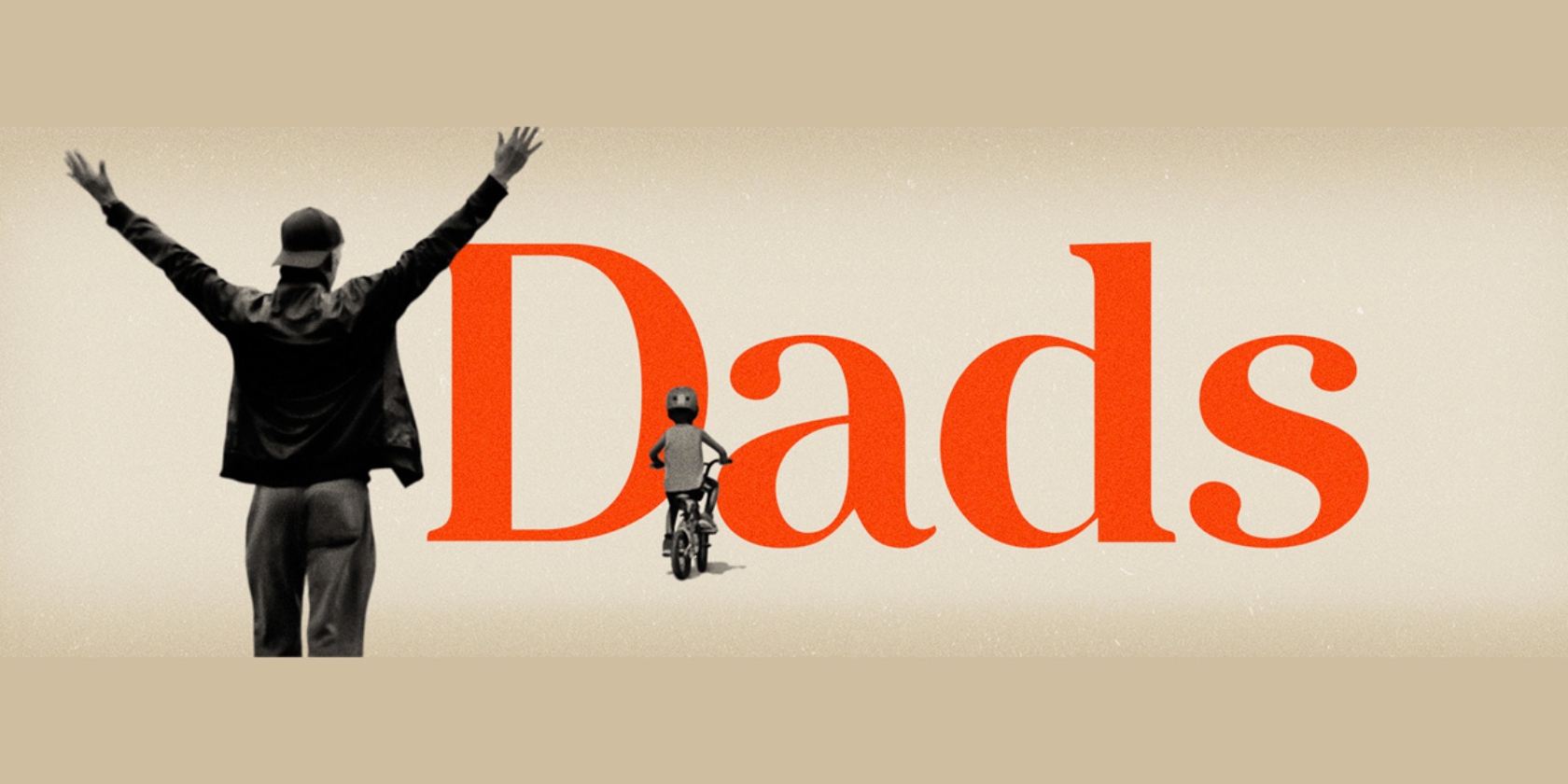 Explore all that Apple TV+ has to offer
Whether you're looking for something old or new on Apple TV+, there are a ton of options to choose from. Our guide should help you find something to watch, whether you're enjoying a night in alone, with friends, or with the family.
To get a smooth streaming experience on Apple TV+, we recommend using MacKeeper's Update Tracker to keep the app and others up to date.