Remote work is not only a trend in 2020 but an essential for businesses and professionals as they stay away from offices and do their best to contain the spread of coronavirus.
While some of us are already familiar with remote work routines, others have just started figuring out how to work from home.
And here's good news for Mac users out there! Our beloved Apple devices have a lot of built-in productivity apps to help us save time for coffee breaks and playing with our pets.
But before we start, make sure your Mac is securely protected. With multiple Mac threats and coronavirus-related scams on the rise, security is more important than ever.
MacKeeper has your back protecting you from viruses, adware, and other online dangers. With MacKeeper you can also securely connect through a Virtual Private Network (VPN), get rid of annoying ads, and be alerted if your accounts are compromised.
Now let's see how you can save time and make your professional life easier with these work from home productivity tools.
The best macOS tools to work from home efficiently:
1. Universal Clipboard—copy and paste between your Apple devices
This MacOS tool works automatically; you don't need to install or launch anything.
Universal Clipboard lets you make copies on one of your Apple devices (such as a Mac), then paste them on another Apple device (such as an iPhone).
This way you can copy pieces of text, photos, videos, and other files. This might be handy if you started a task on your iPad and want to finish it more comfortably by working on a Mac.
What you'll need to do:
Turn on Wi-Fi, Bluetooth, and Handoff in System Preferences on your Mac and in Settings on your iPhone or iPad
Sign in with the same Apple ID on all your devices
Place your devices nearby
Copy an element on one device, then paste it on another
Read more about Universal Clipboard on Apple.com.
2. Sidecar—use your iPad as a second display for Mac
With macOS Catalina and iPadOS 13, you can set up your iPad to serve as an additional screen for your Mac. Again, it's super easy and you don't need to install anything.
You can have different content displayed on your Mac and iPad. This is handy when you write text on a Mac, then you want to check with reference material on an iPad. Alternatively, you can display the same images on both screens. This is especially useful for graphic designers wanting to work on an image using Apple Pencil.
What you'll need to do:
Make sure your devices run the latest OS versions (macOS Catalina and iPadOS 13)
Connect your iPad to your Mac via Wi-Fi, Bluetooth, or with a cable
In an upper menu bar on a Mac, choose to use an iPad as a second display or to mirror your Mac's content
Optionally, draw or write on your iPad with Apple Pencil and see these updates on your Mac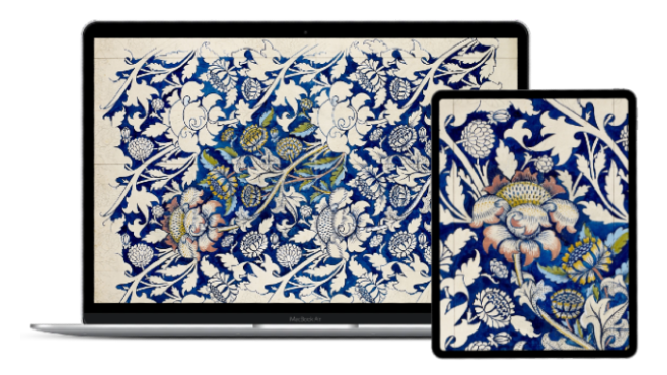 Read more about Sidecar on Apple.com.
3. Automator—handle repetitive tasks on your Mac easily
Mac's Automator app can carry out lots of routine tasks for you. With this tool, you can rename multiple files, resize or convert images in a batch, combine multiple PDF files, convert text to audio, and more.
What you'll need to do:
Go to Launchpad in the bottom bar
Search for Automator and open the app
Choose Workflow to explore the basic functions
Look through the Library menu to choose the action you need
Follow the instructions for the chosen action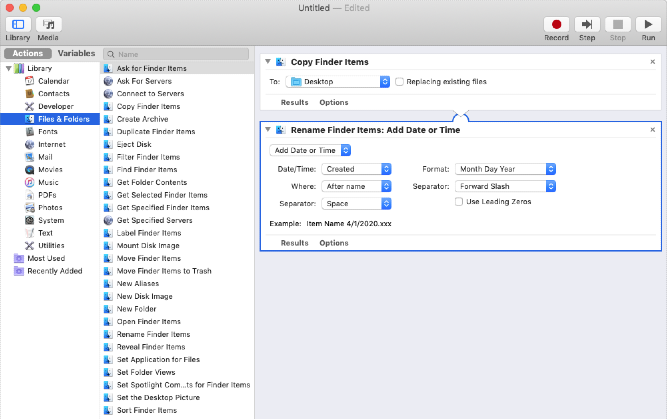 Find 10 Automator usage instructions on iDownloadBlog.
4. Screen Time—manage the time you spend on apps and websites
You certainly need to be productive while working from home. But you also need to balance your life properly and dedicate time to family, friends, pets, and, of course, yourself. Screen Time, which is now available on all Apple devices, can act as a timely reminder about your priorities.
With Apple's Screen Time you can see statistics of your apps and website usage, set limits for yourself, and schedule downtime. What's more, you can combine apps and websites into groups to limit your time on social media or streaming services as a whole.
What you'll need to do:
Make sure your Mac runs macOS Catalina. Otherwise, you'll be only able to use Screen Time on your iPhone, iPad, or iPod touch
On your Mac, go to Apple menu > System Preferences > Screen Time. Go to Options in the lower-left corner and click Turn On
On your iPhone, iPad or iPod touch, go to Settings > Screen Time and turn it on
Watch your stats, set limits, downtime, and so on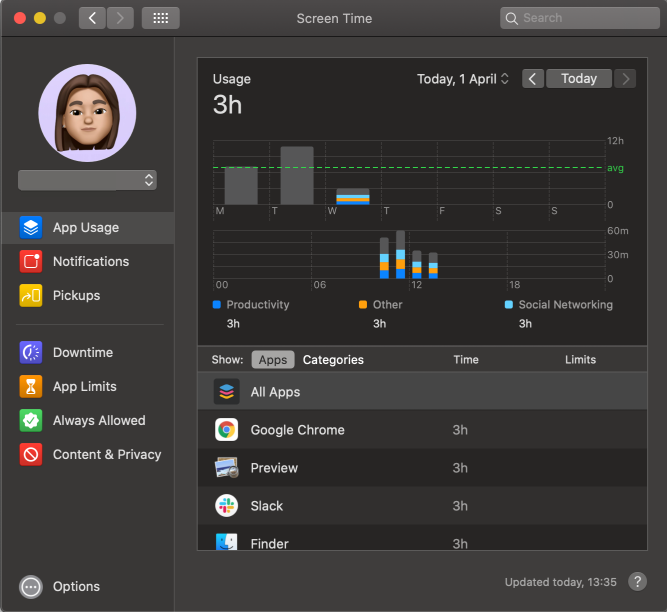 Read more about Screen Time on Apple.com.
5. Time Machine—back up your files automatically
This is one of the most important apps for working remotely. Why so? In a home environment, you can't be 100% sure your Mac won't wall victim to a spilled coffee or a playful dog. With Time Machine, you'll be able to back up your files hourly, so no important information gets accidentally lost.
What you'll need to do:
Connect an external drive to your Mac
In a dialogue window, confirm you want to use the drive with Time Machine
Go to Apple menu > System Preferences > Time Machine
Choose to Back Up Automatically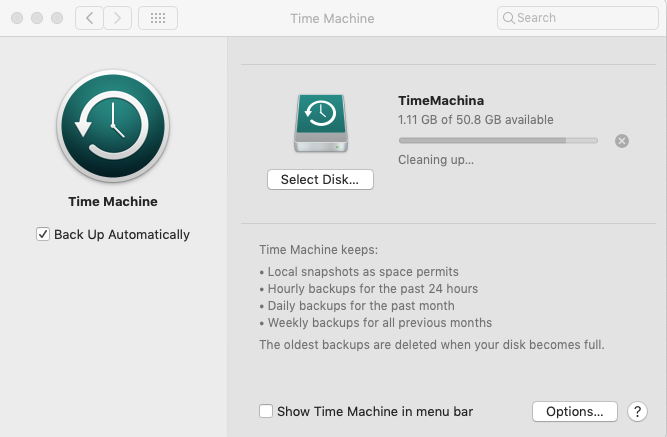 Read more about backing up your Mac.
***
Now that you're well-versed in Mac's work from home productivity tools, you're ready to take on the world, right?

But here's a thing to remember. Just like yourself, your Mac may become sort of tired and weary in time. Junk files and duplicates pile up, new apps fill up storage, Mac's short-term memory gets swamped… Finally, you're productive but your Mac is not.

Here's a solution. MacKeeper offers a set of tools to clean up your Mac and enhance its performance. Make sure your Mac is working smoothly!
Read more: