In this article you will find the following:
As convenient as Mac's widgets can be, they can be annoying to some of you. Other users prefer not using them at all. If you fall into either one of these categories, you probably want to remove widgets from your Mac desktop. Fortunately, that can be done easily.
Before we start

You use Mac widgets for various reasons, including seeing a weather forecast to plan your trips accordingly, planning your week and keeping track of appointments though a calendar, managing your battery's level, or performing quick calculations. Whatever the case, we recommend you use widgets sparingly to keep your desktop uncluttered and avoid weighing the Mac system down. The point is to keep your Mac performing optimally, but there's another way to achieve that.

MacKeeper's Login Items tool helps your Mac run smoothly by preventing it from slowing down and overheating, and increasing the amount of RAM (random access memory) available. Here's how to use it on your Mac:

Select Login Items in the left pane and click Start Scan
MacKeeper will show you the items it will remove already selected. Click Remove Selected to start the process.
Are you ready to learn how to uninstall widgets on your Mac? Let's get started.
How to remove widgets from your Mac
You can turn off individual widgets easily on your macOS device in a few easy steps.
Follow the steps below to remove widgets on Mac OS X Big Sur or later:
Click the date and time in your Mac's menu bar to open the Notification Center
Right-click on the widget you want to uninstall and click Remove Widget. Repeat this step for the rest of the widgets you don't want to keep.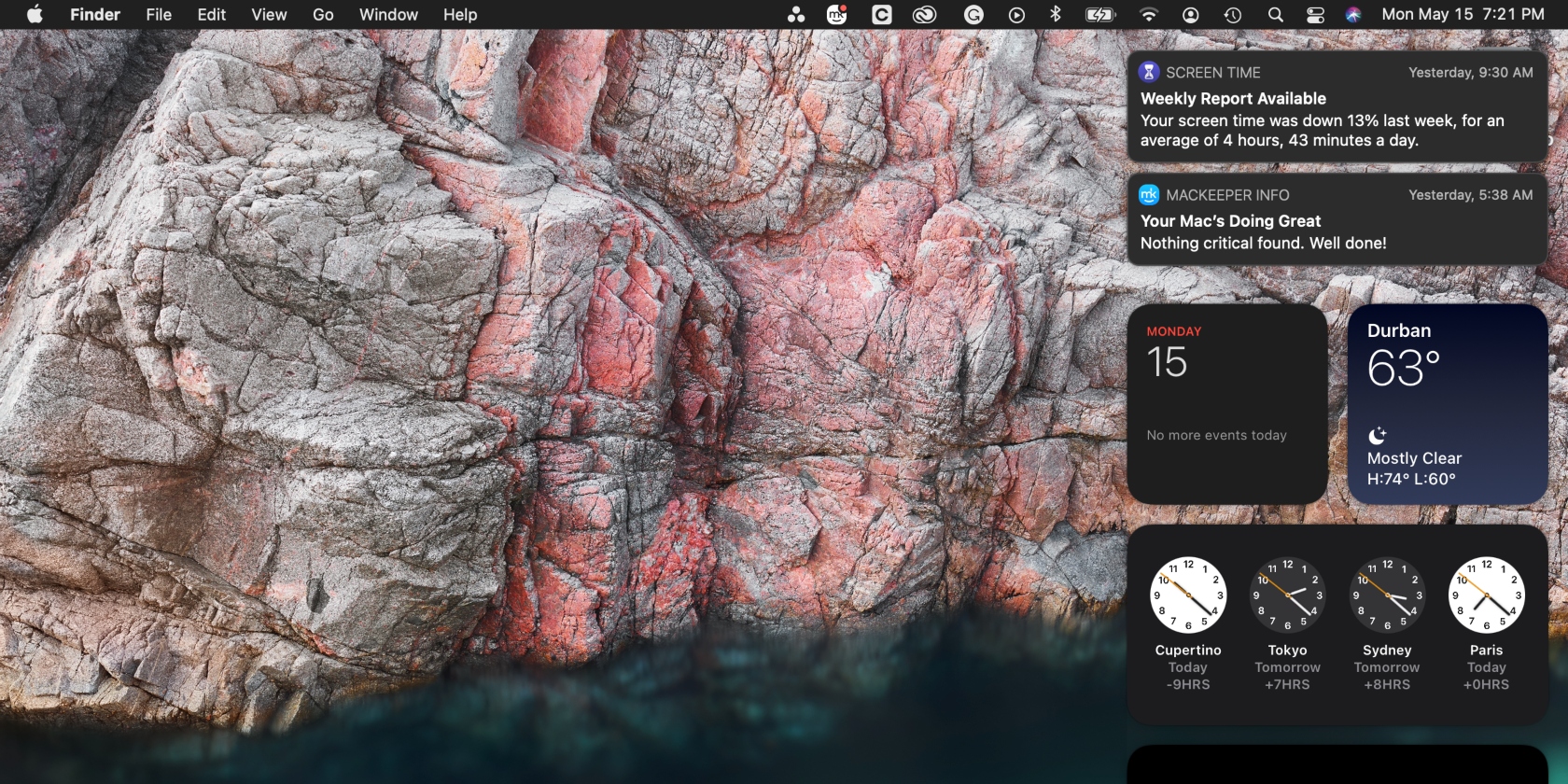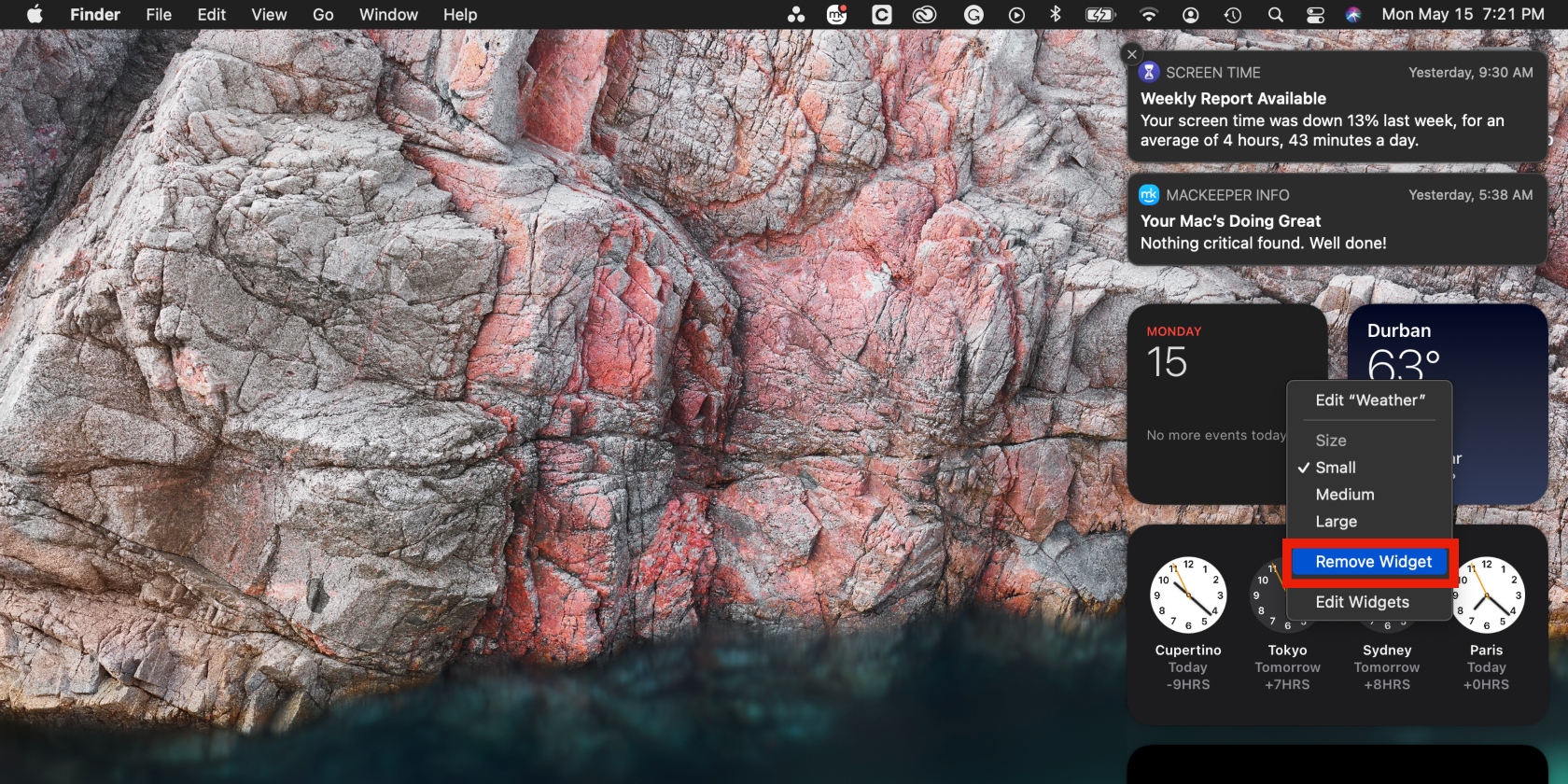 Alternative ways to quickly delete & manage your widgets
Your second option for getting rid of dashboard widgets is deleting the relevant apps. To do this, you must completely uninstall an application from your Apple computer. Find our two best picks to achieve this below.
MacKeeper's Smart Uninstaller
This MacKeeper tool safely removes unused and unwanted apps and all their junk files to clean your Mac. Prices start at $10.95/month, but they may vary depending on your location and the season.
| | |
| --- | --- |
| Pros | Con |
| Thoroughly deletes apps, including their widgets | No free trial available |
| Frees up more storage space | |
| Optimizes your MacBook | |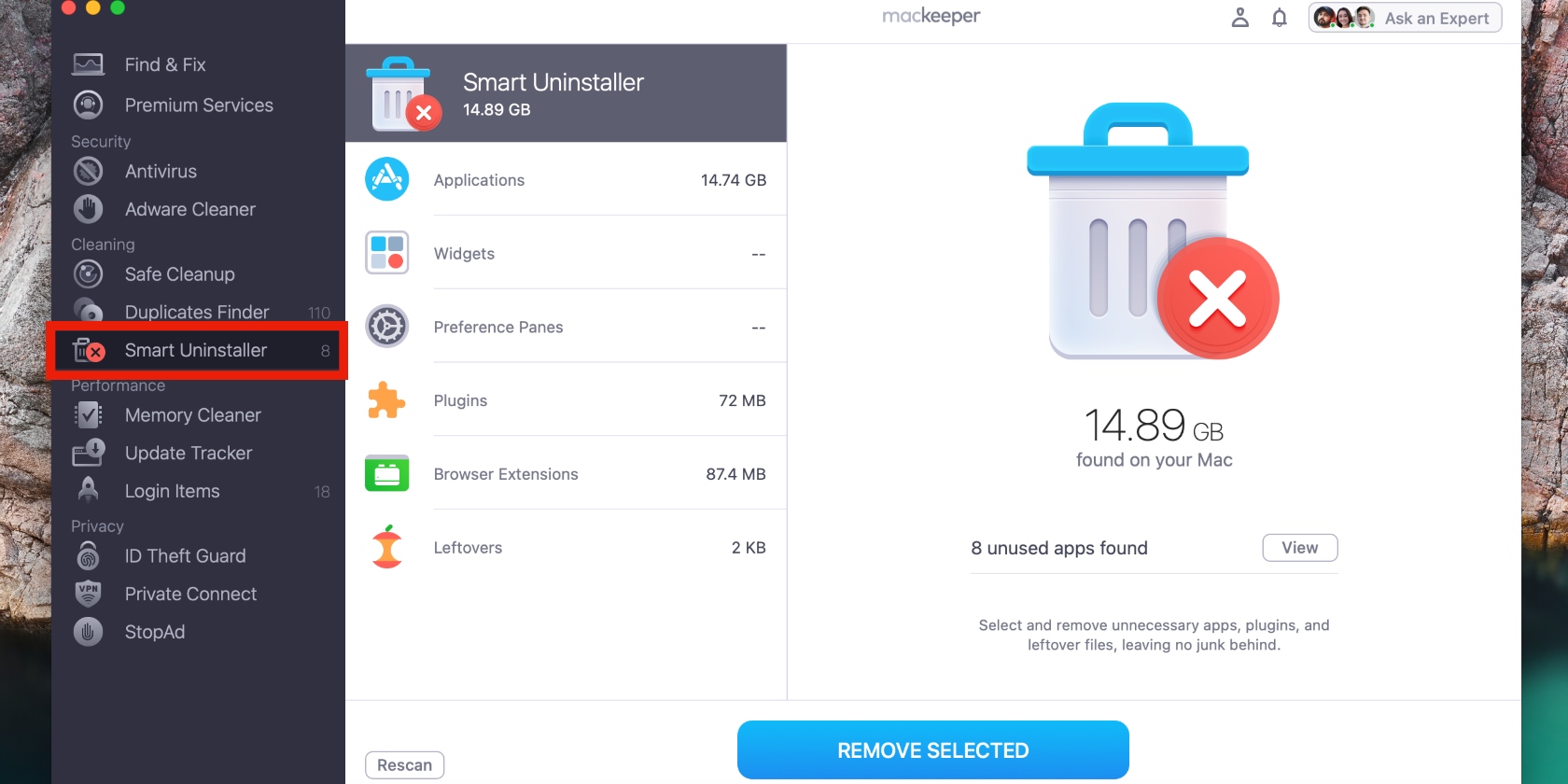 PowerMyMac's Extensions manager
This tool can also be used to manage and delete extensions and widgets on your Mac. Prices start at $9.95/month, with a free version available.
| | |
| --- | --- |
| Pros | Con |
| Comes with a free trial for the first 500MB of data | Free trial limits you to 500MB of data |
| Offers a 30-day money-back guarantee | |
| Speeds up your Mac's performance | |
We recommend MacKeeper's Smart Uninstaller as the MacKeeper app offers more value. It includes tools such as Antivirus, Private Connect (VPN), Duplicates Finder, StopAd, and so much more.
Benefits you'll get by undertaking this action
It helps to understand what you'll gain when you get rid of widgets on Mac. The most important benefits of removing widgets are as follows:
Getting rid of redundancy if you don't need or use them
If you don't mind opening the relevant app directly, it makes sense to delete its associated widget
Customizing your widgets to your preference
Removing the clutter from the Notifications Center.
Disable unnecessary widgets easily on Mac
Widgets aren't a necessity on Mac. Manually remove widgets from your screen and use one of the apps listed above to automatically fix the redundancy. Additionally, use MacKeeper's Login Items to lighten the load on your Mac and improve startup time and overall Mac performance.