Does your Mac take longer to boot than it used to? Does it sometimes crash when you have several windows and tabs open? If so, you might have junk files, duplicates and useless apps clogging your system. Thankfully, cleaning up your Mac can quickly give it a new lease of life.
With that in mind, it's time to roll up your sleeves and clean up your Mac. Following our tips, your Mac cleanup will be fast and painless, and it will free up some much-needed space too.
How to clean up your Mac hard drive
1. Purge apps you no longer use
To clean up your Mac, first, you should get rid of any junk. Start by removing the apps you don't use anymore. To do this, go to Applications, right-click on the apps you'd like to delete and click Move to Trash.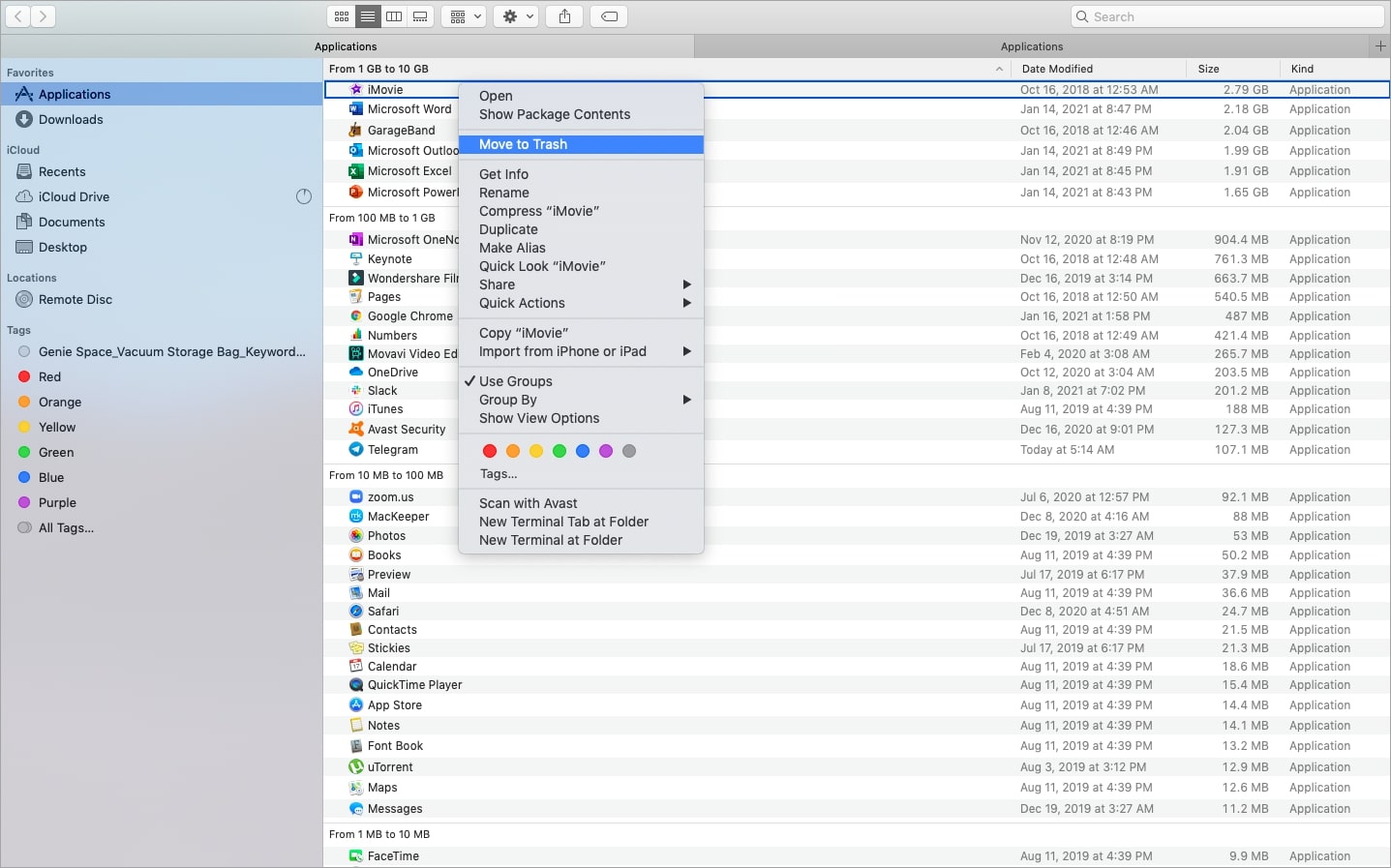 For a targeted purge, view your apps as a list and arrange them by size. This will enable you to see any big apps you haven't used for a while. They should be prime candidates for removal when you're clearing out your Mac.
The purging doesn't need to end there, though. Deleting apps leaves behind orphan files or leftovers, which can still create clutter and take up storage space. Luckily, you can count on automatic removal to ease the process.
By ensuring the complete removal of apps and leftover files scattered throughout your Mac, the MacKeeper Smart Uninstaller takes the load off your Mac with a few clicks. It can also get rid of any plugins and widgets clogging your hard drive.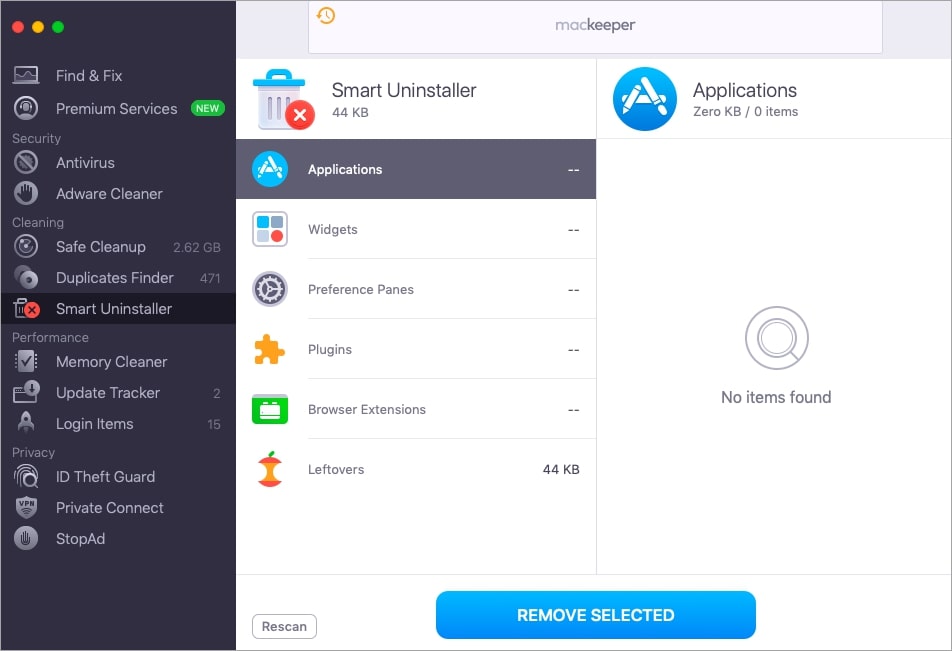 2. Remove unused browser extensions
With browser extensions, you can personalize your experience with Chrome, Safari, or Firefox. They let you enjoy extended functions like instant translations, price comparisons, and weather forecasts. But having too many extensions can also slow down your browser performance. So it's a good idea to make sure you regularly clean your browsers of unused plugins.
To do this in Chrome, simply right-click on the relevant icon found on the extension bar, select Remove from Chrome, and confirm removal in the pop-up window.

To remove hidden extensions, type chrome://extensions/ in the search bar and purge away.

To delete unused extensions in Safari, launch the browser, go to Preferences and open the Extensions tab.
For Firefox, click the hamburger button that opens the menu. Click the Add-ons button, and select Extensions. Remove any extensions you don't need.
But what if you're using several browsers (and dozens of extensions) at a time? Again, MacKeeper can help. Its Smart Uninstaller can locate and clean up Mac browser extensions with ease. This enables you to delete the unused ones without having to rummage through loads of different tabs.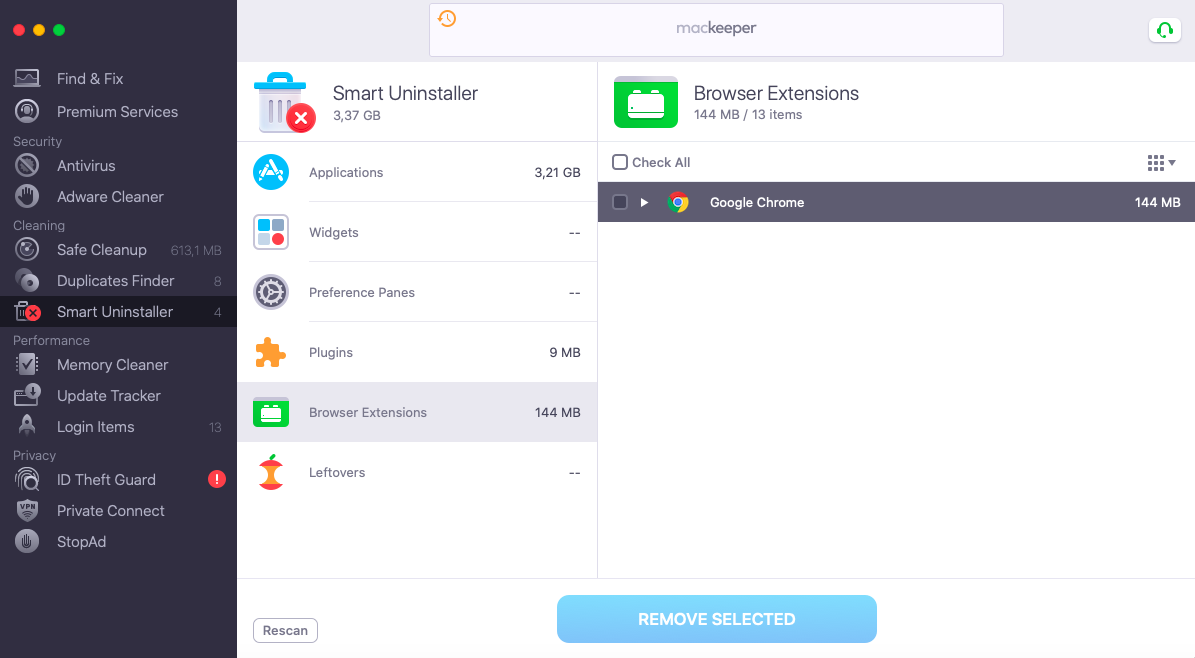 3. Clear cache
Your Mac stores cache files or temporary data on your hard drive to speed up processes. As a case in point, your browser may download images from a web page into the cache to make your next visit to the site more efficient. In other words, page loading will be faster because it won't have to download the images again.
But problems can occur when these cached files accumulate. Instead of speeding things up, these temporary data pieces can slow your computer down, taking up too much space. Regularly cleaning up caches helps maintain the efficiency of your Mac.
You will have to clear up three different types of macOS cache:
Browser cache
User cache
System cache
To clean up the browser cache in Chrome, type chrome://settings in the search bar and click Privacy and security. Select Clear browsing data, and deselect all options on the Advanced tab except Cached images and files. Choose All time for the Time range, then click the Clear data button.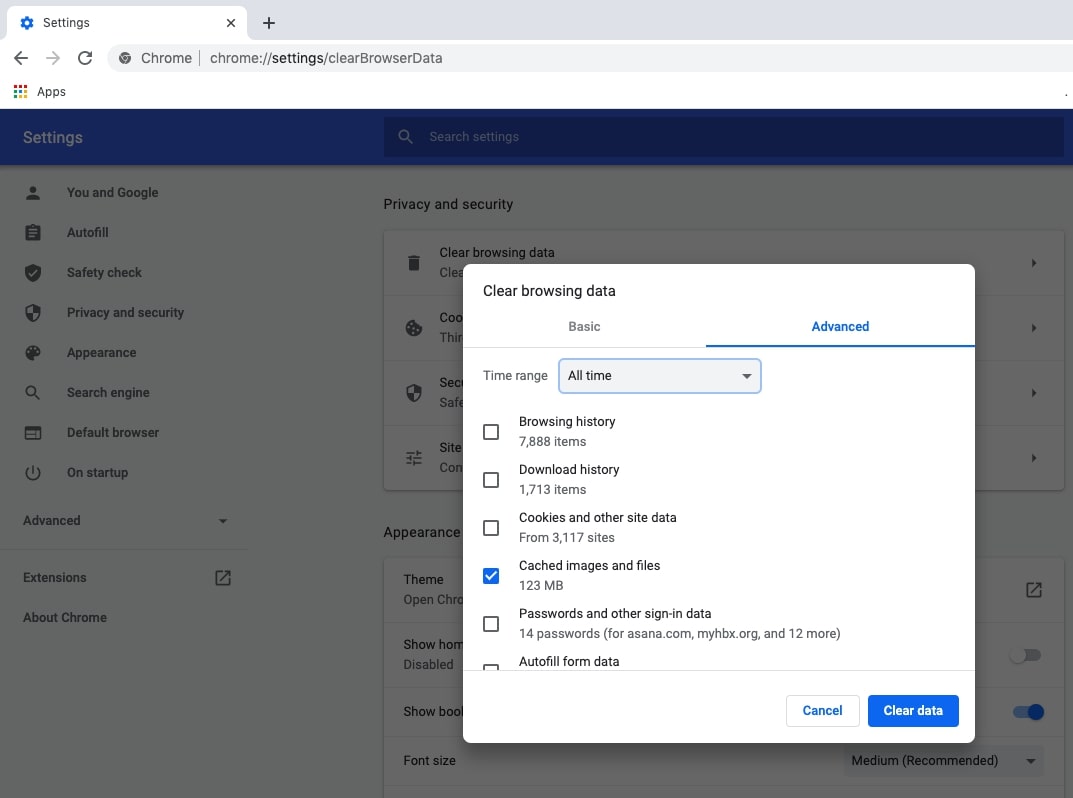 In Firefox, type about:preferences in the search bar. Then follow a similar process to clear up the cached data.
To do it in Safari, click Preferences in the browser's top menu, then use the Empty Caches button.
To clear user and system caches, open Finder, click Go to Folder in the Go menu, and type ~/Library/Caches. Open the cache folders and clean out everything. To further clean up your Mac system, repeat the process but enter /Library/Caches this time.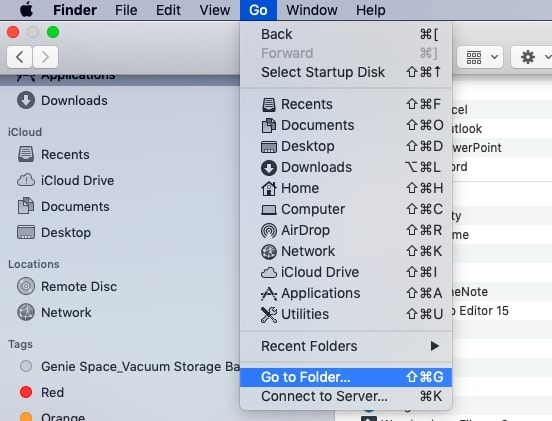 Proceed with caution when clearing Mac caches. Some developers store important information in the cache folders. It may be best to have a copy of all the folders, just in case you encounter issues. You can delete the backup files when you're sure everything is working fine.
If you'd rather not deal with this complex process yourself, you can always go the automatic route. MacKeeper analyzes which files are unnecessary and therefore safe to delete, preventing the accidental removal of critical files. You can sit back and relax while the automatic cache clearing app does the tedious work for you.
4. Get rid of old backups
Outdated Time Machine, iCloud and iOS backups may be hogging your Mac's storage space. Cleaning up unneeded Mac backups can quickly free up space on your hard drive.
Time Machine is macOS software that lets you automatically store backups in an external storage device. It captures snapshots of files hourly. These snapshots are stored in the same location as the original files and stay there for 24 hours. You can use these snapshots to recover previous versions of files even if the external device is not attached.
To delete old Time Machine backups:
Open Launchpad and click Time Machine
The snapshots will be laid out by location, such as desktop and documents. The arrows on the right will let you navigate between the various states of that location
Click the gear icon in the menu, and select Delete All Backups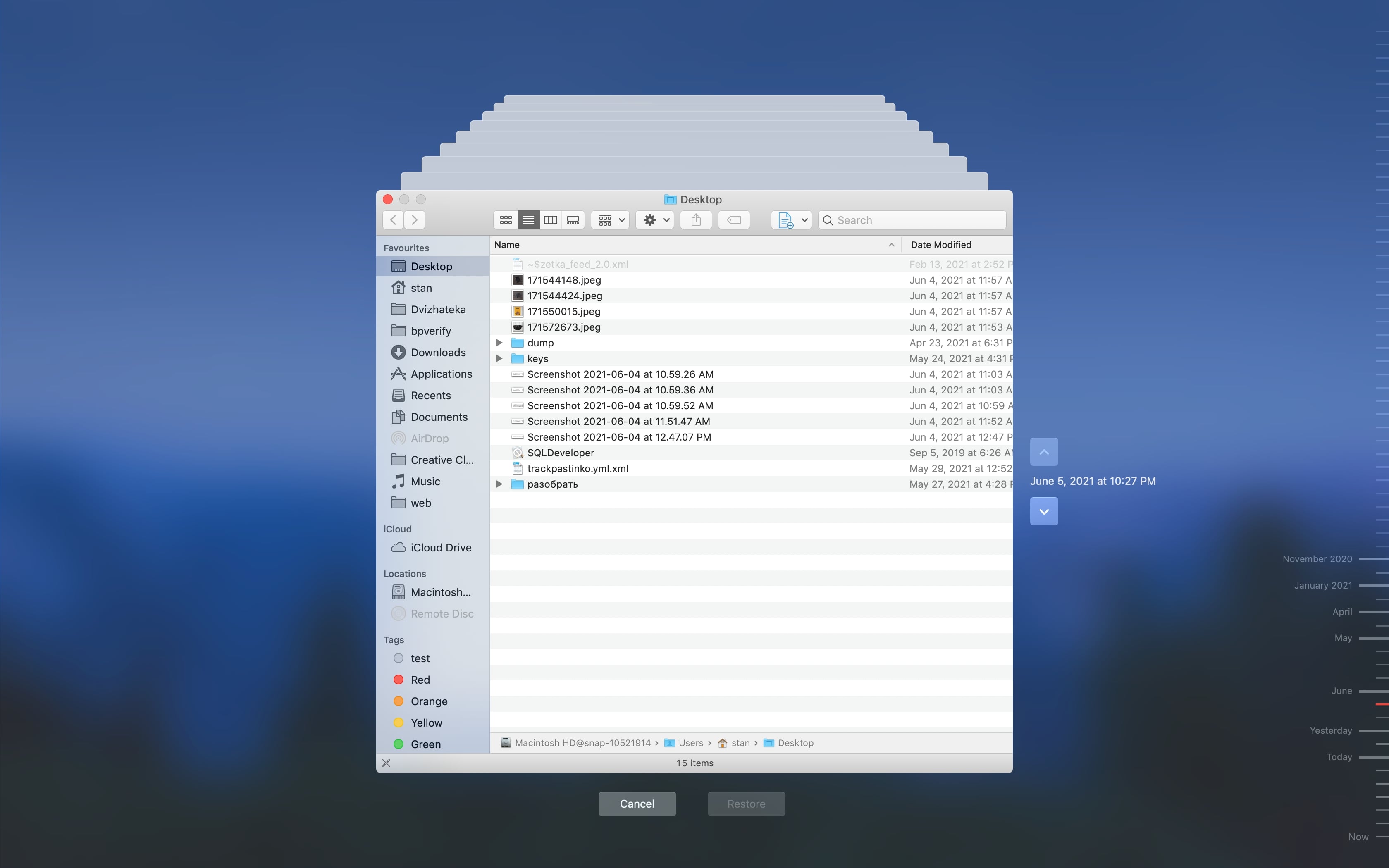 iCloud storage is an excellent way to free up space on your local disk, so make sure it's never full. To delete old iCloud backups, open System Preferences, select iCloud (you'll find this in the Apple ID tab if you're using a newer macOS), and click Manage. Voila! Start deleting files you no longer need.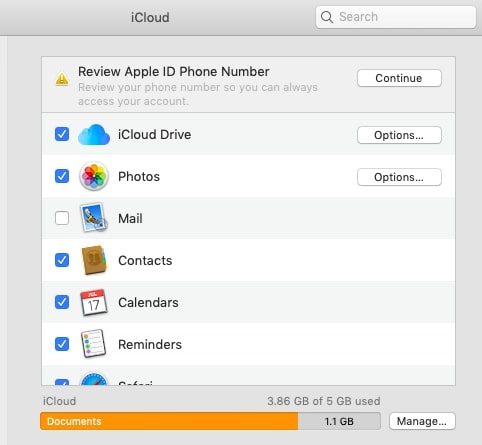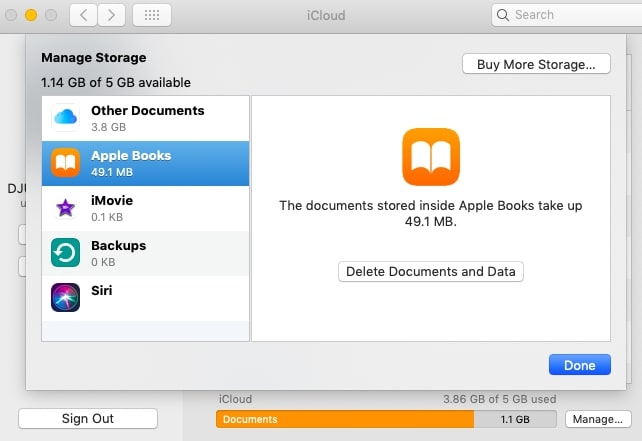 Keeping iOS backups in your Mac lets you secure files that are important to you. But if you're not careful, you'll end up hoarding useless files that just clog your hard disk.
To delete old iOS backups, go to Apple > About This Mac > Storage and click Manage. Select iOS Files in the left-hand pane of the new window, and delete away.

5. Delete extra language files
Mac applications support various languages. That means your Mac is currently storing language files you may never use, such as Korean, Swahili and Bengali. These language packs can take up to 1GB of precious storage space.
To delete the useless files:
In a Finder window, select Applications
Right-click on an app, select Show Package Contents, and click Contents
Open the Resources folder, and delete any files that end in .Iproj
Be sure, of course, to keep the packs for the languages you do actually use.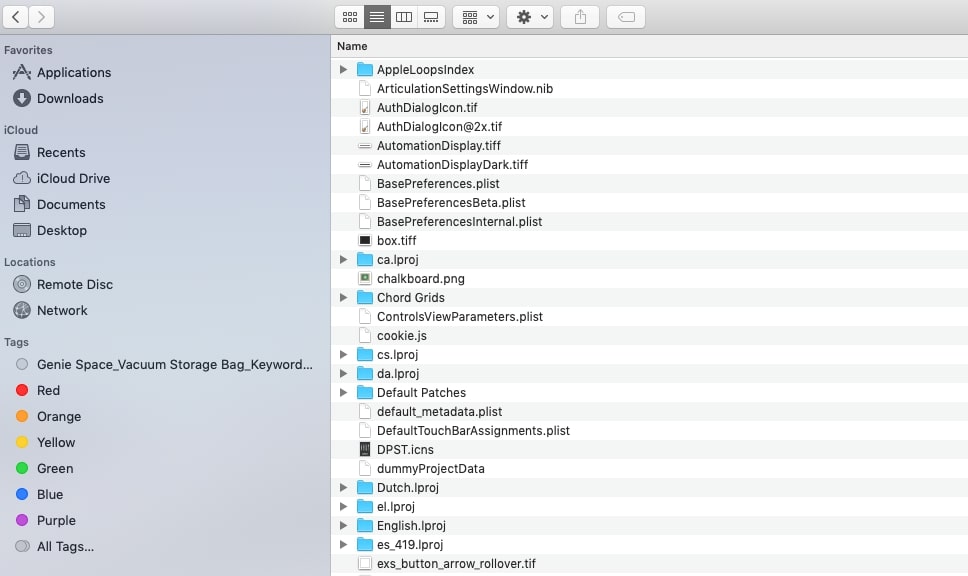 Deleting language files this way is a slow process, though. Fortunately, MacKeeper can automatically delete the unneeded language files in just a few clicks, thanks to its Safe Cleanup feature. Simply Start Scan using Safe Cleanup, and choose the Languages category.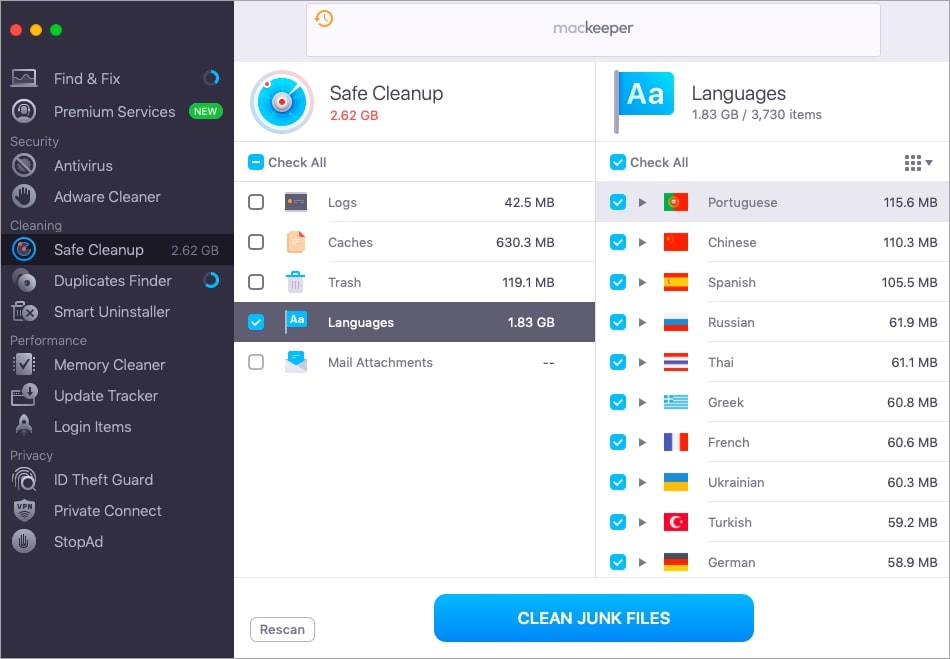 6. Remove duplicate files
From PDFs downloaded more than once to identical photos, your Mac may be riddled with duplicate files that unnecessarily consume valuable storage space. Finding these files manually requires a lot of time and patience.
To make the process more efficient, use Smart Folders to search for duplicate files. You can do this by opening Finder, clicking File and selecting New Smart Folder.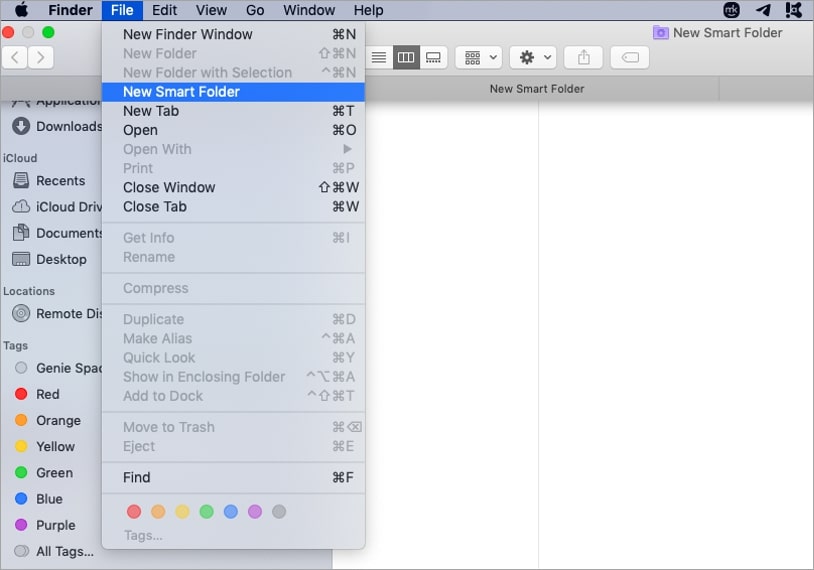 Clicking the + button in the upper-right corner will open a drop-down menu that lets you sort files by kind, contents, name and the date they were created or modified. Spotting and deleting duplicates will then be much easier.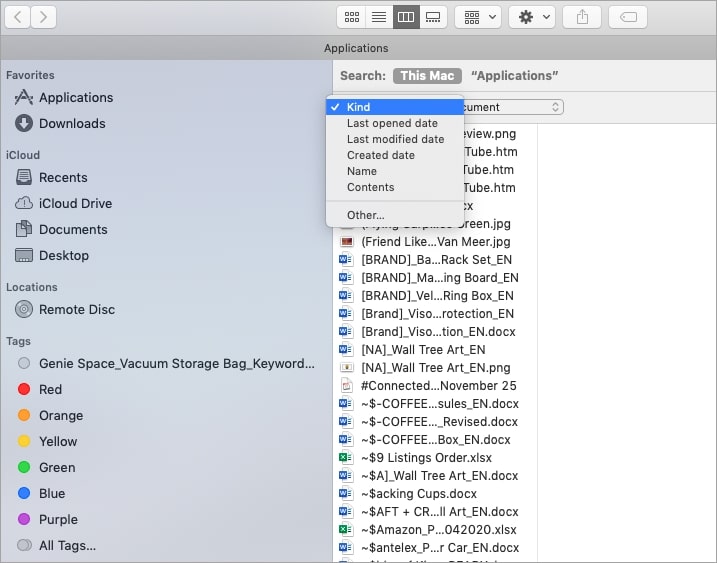 Although this makes things easier, it may still be hard work to find and remove all your duplicate files. You can save yourself all that pain by using MacKeeper's Duplicates Finder instead. This clever Mac clean-up tool scours your system for duplicates and deletes them.
7. Clear up your desktop
macOS treats every file stored on your desktop as an active window. Therefore, a packed desktop is guaranteed to slow down your Mac. You should either delete files or move them to a more fitting location.
To make Mac run faster, you can start by sorting out the files. If your Mac is running macOS Mojave, Catalina or Big Sur, you can do this quickly by Ctrl-clicking on your desktop and selecting Use Stacks in the pop-up window.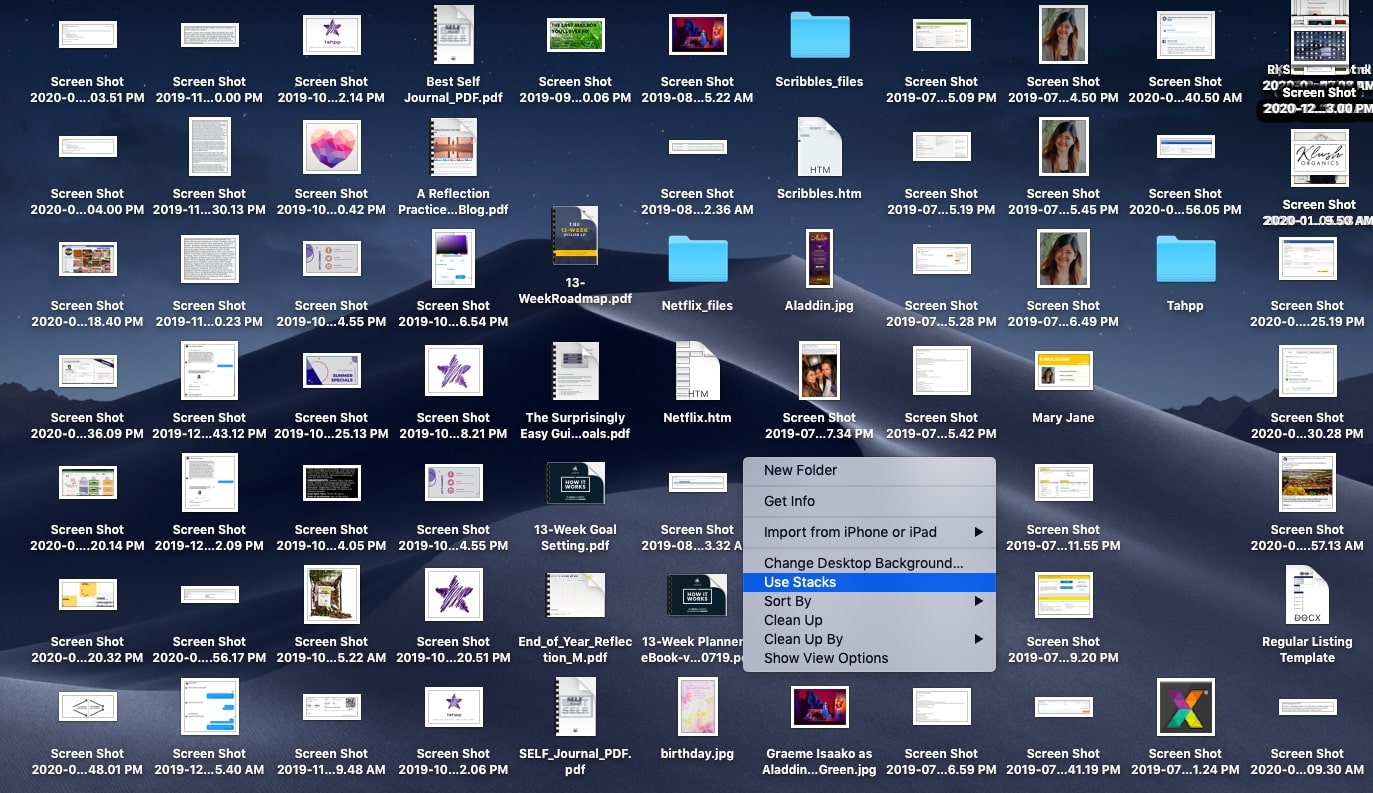 Your desktop will be clean in an instant! Now you can delete and transfer files quickly and easily.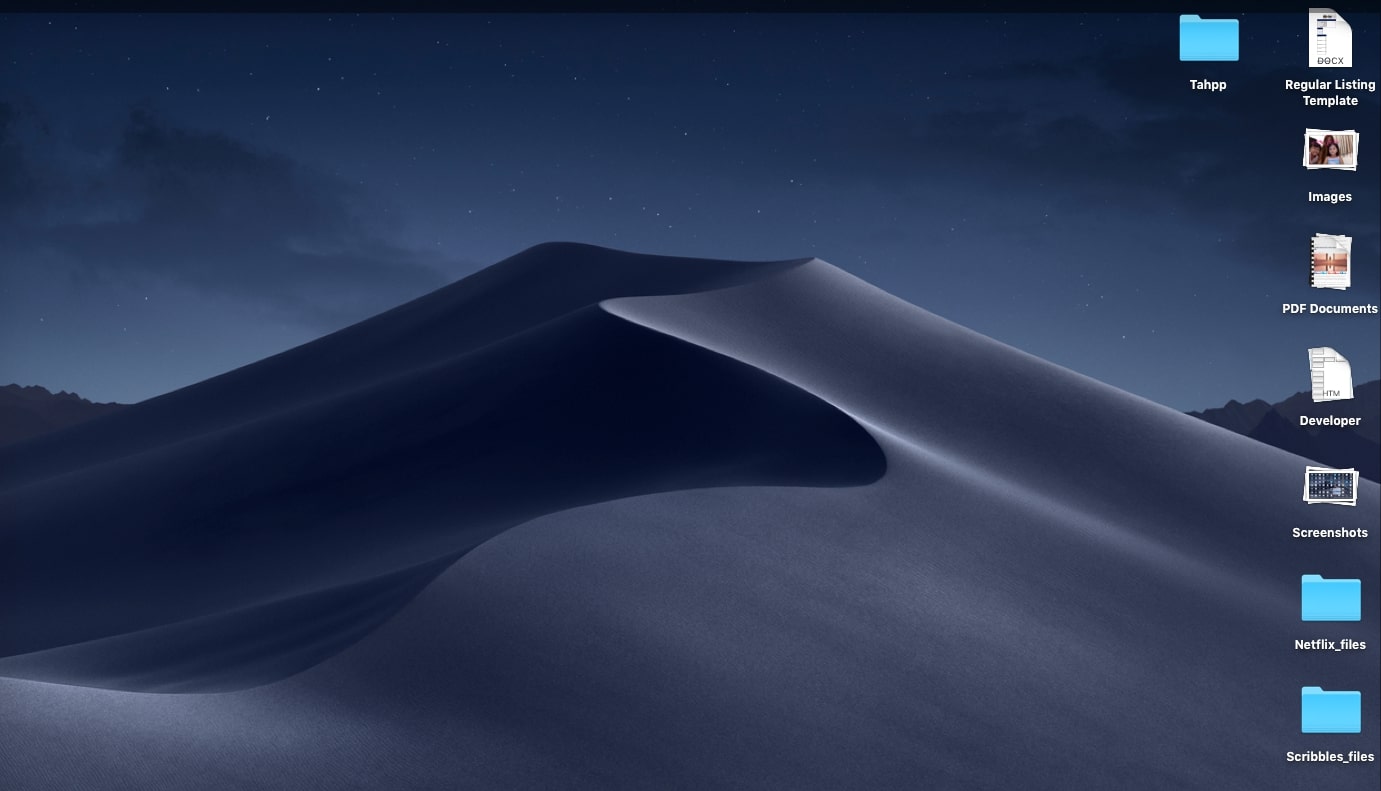 8. Sort out your Downloads folder
Most of your downloads are saved in the Downloads folder by default — and it's possible many of these files are no longer useful. Clear your Mac's download folder of any unnecessary files, and transfer the useful ones to appropriate locations.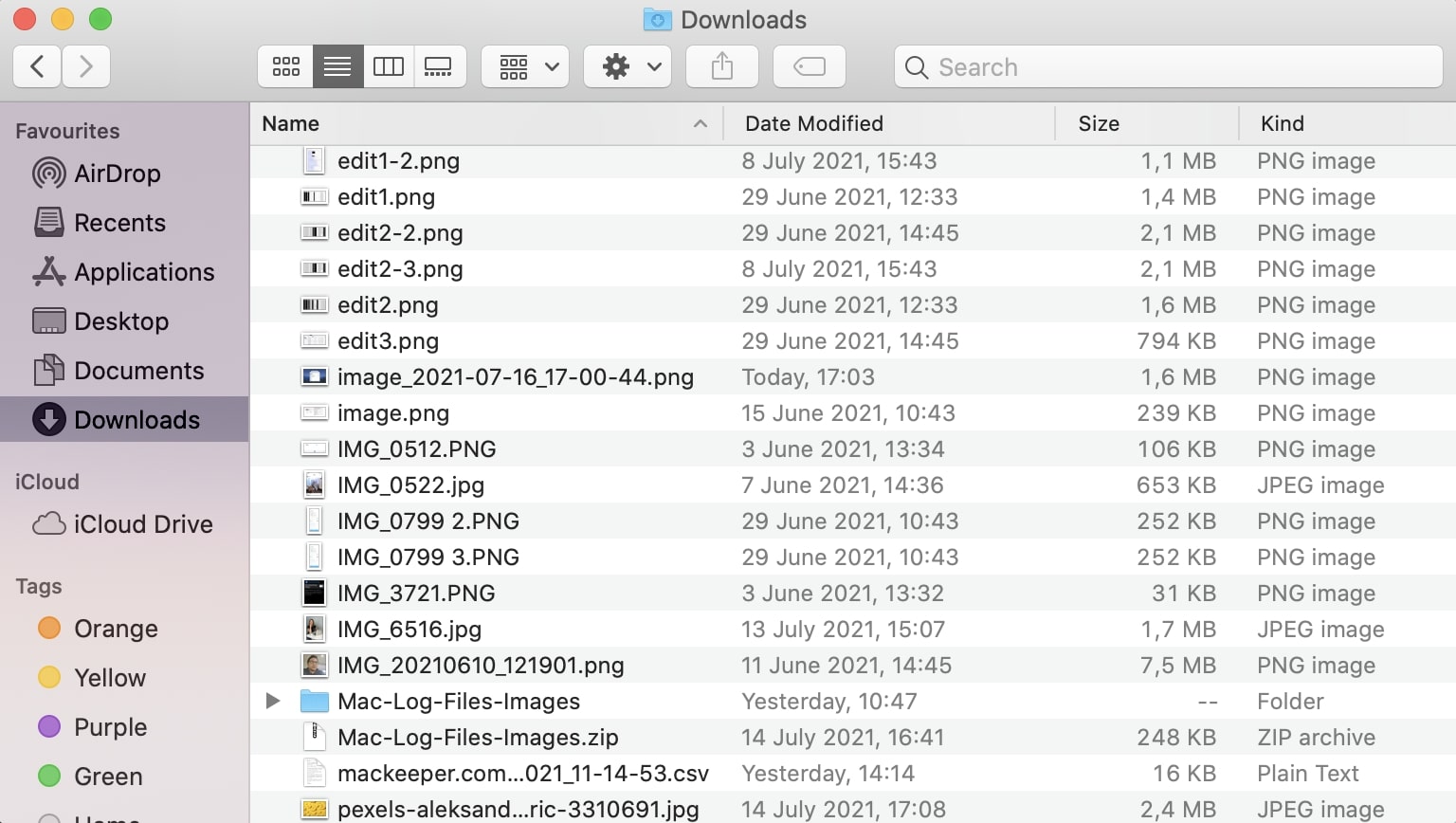 9. Empty your Trash
Unless you empty the Trash bin regularly, the files you've deleted will continue to lurk in your Mac, so make a habit of taking out the trash regularly. Simply open the Trash that's sitting on your Dock, and click Empty. You can also use the keyboard shortcut Cmd + Shift + Del. Quick and easy!
10. Trim down your startup items
Apps that automatically run when you turn on your Mac can slow it down significantly. Make sure you keep only those you use frequently and trim down the other login items.
To reduce the number of startup items:
In System Preferences, select Users & Groups
Go to the Login Items tab, and check the apps you want to remove
Click the '-' button beneath them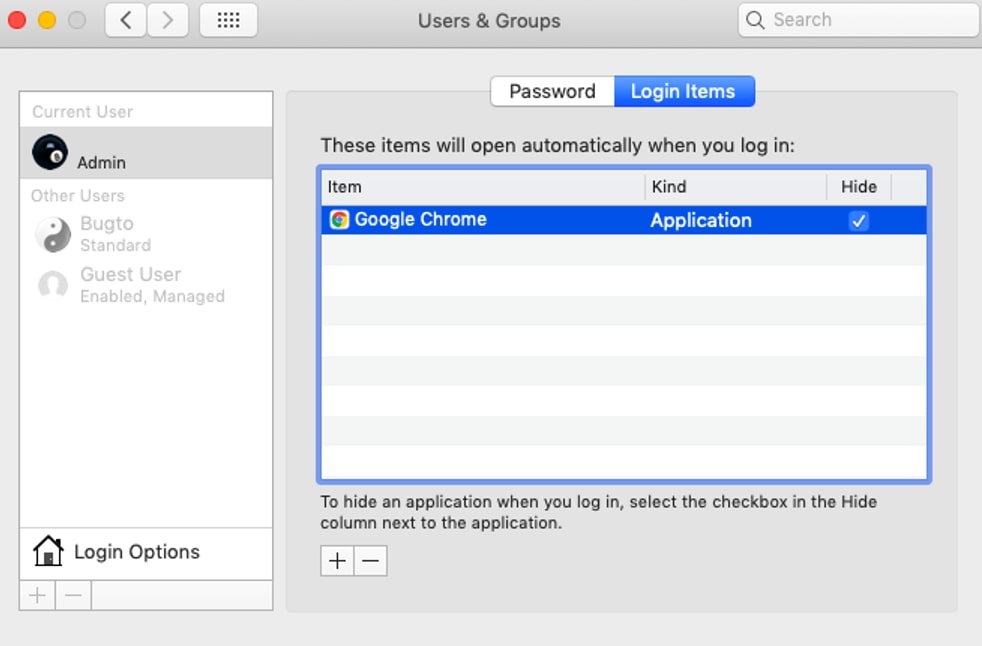 Follow these tips, and you can hopefully enjoy your high-performance Mac once again ‒ for a while, at least. Unfortunately, it will get clogged again, sooner or later. So you can either bookmark this page and keep going through these steps, or you can install MacKeeper. It'll run regular Mac cleanups for you, keeping your system fast and responsive, and you'll barely have to lift a finger.
Read more