Spending a lot of time on the internet has its downsides, and computer viruses are one of them. Figures from Statista show that in the first half of 2022, 2.8 billion malware attacks took place across the globe.
Computer viruses can cause several issues from a performance standpoint, and you might struggle to complete your work promptly. However, the consequences go much further than that. For example, infected devices might result in the chances of others stealing your passwords and sensitive personal information.
Apple devices are renowned for their security features. But can Macs get viruses? And do Macs need antivirus? Let's find out.
Before we begin

The best way to rid your Mac of viruses is to block them in the first place. Doing so manually, however, is a challenging task—and you're better off using software to help. The Mackeeper Antivirus solution lets you scan for viruses and quickly quarantine them, allowing you to tackle issues before they become major. You can also receive security updates to stay safe. For it, download MacKeeper today and experience better device protection yourself.
Does Mac have built-in antivirus?
Before I provide you with tips on keeping your Mac free from viruses, let's ask the question: "Is antivirus necessary for Mac?"
Regardless of whether you use a MacBook or a desktop Mac instead, Apple has added several built-in security features for its computers. You'll already have antivirus software on your Mac when you buy it, which has several handy features for detecting and stopping malware. These include:
Execute disable (XD): Identifies if a form of code could threaten your Mac and aims to stop malware from completing its desired actions.
Address space layout randomization (ASLR): Randomizes locations for protecting your computer's memory and is designed to help mitigate the damage caused by buffer overflow attacks.
System integrity protection (SIP): Helps keep your files and folders safe against code that shouldn't be given access.
In addition to built-in antivirus software, your Mac also has a handy feature known as App Review. Before apps are allowed to feature on the App Store, they must pass a review through this feature.
Macs also have a feature called Gatekeeper, and Apple designed this to tackle the threat that apps downloaded away from the App Store might pose. The Gatekeeper feature can stop apps from launching and installing if they're deemed threatening to your computer.
Helpful tips on securing your Mac laptop
Do Macs come with antivirus? In short, yes. However, you shouldn't rely on one form of protection entirely as none of them are 100% foolproof. As the Guardian reported in 2022, hackers have "exploited" gaps in the system to take control of Macs and other Apple devices in the past. With that in mind, it's worth exploring what else you can do to stop viruses from damaging your computer.
You can take several additional steps to keep your Mac safe from malware, and I'll show you a selection of ideas below.
Be careful when downloading apps and links away from the App Store
Many popular Mac apps aren't available on your computer's App Store. Spotify, Adobe Creative Cloud, and Google Drive are three examples. When you download apps from an official website, you shouldn't have to worry about anything. However, things get trickier when you download from third parties. If you choose not to download from official websites, and your app isn't on the App Store, you should only add apps to your device from reputable sites with largely positive customer reviews.
Consider using antivirus software
If you want to know how to scan Mac for virus, your best choice is to use antivirus software. Looking for viruses manually is time-consuming, and you can't expect yourself to find everything. MacKeeper's Antivirus software works round-the-clock to protect your computer, and you can enable the solution to run in the background and catch threats as and when they arrive. Moreover, you can quarantine potential viruses and stop them from gaining access to important files—meaning that all of your important information and documents will remain secure.
Regularly clear out your Mac
Once you've installed a program that looks for dangerous malware on your device, you can take things into your own hands a little. Over time, your computer will accumulate needless extra storage—regardless of whether you use a Mac mini, a MacBook Pro, or something else. You can use third-party cleanup tools to rid your device of junk, but Macs also have built-in features to help you identify when to automatically empty your Trash and or remote the unnecessary apps. For the latter, go to Storage > Applications and hit Delete on any apps you'd like to delete. You can do the same for documents, mail, and more.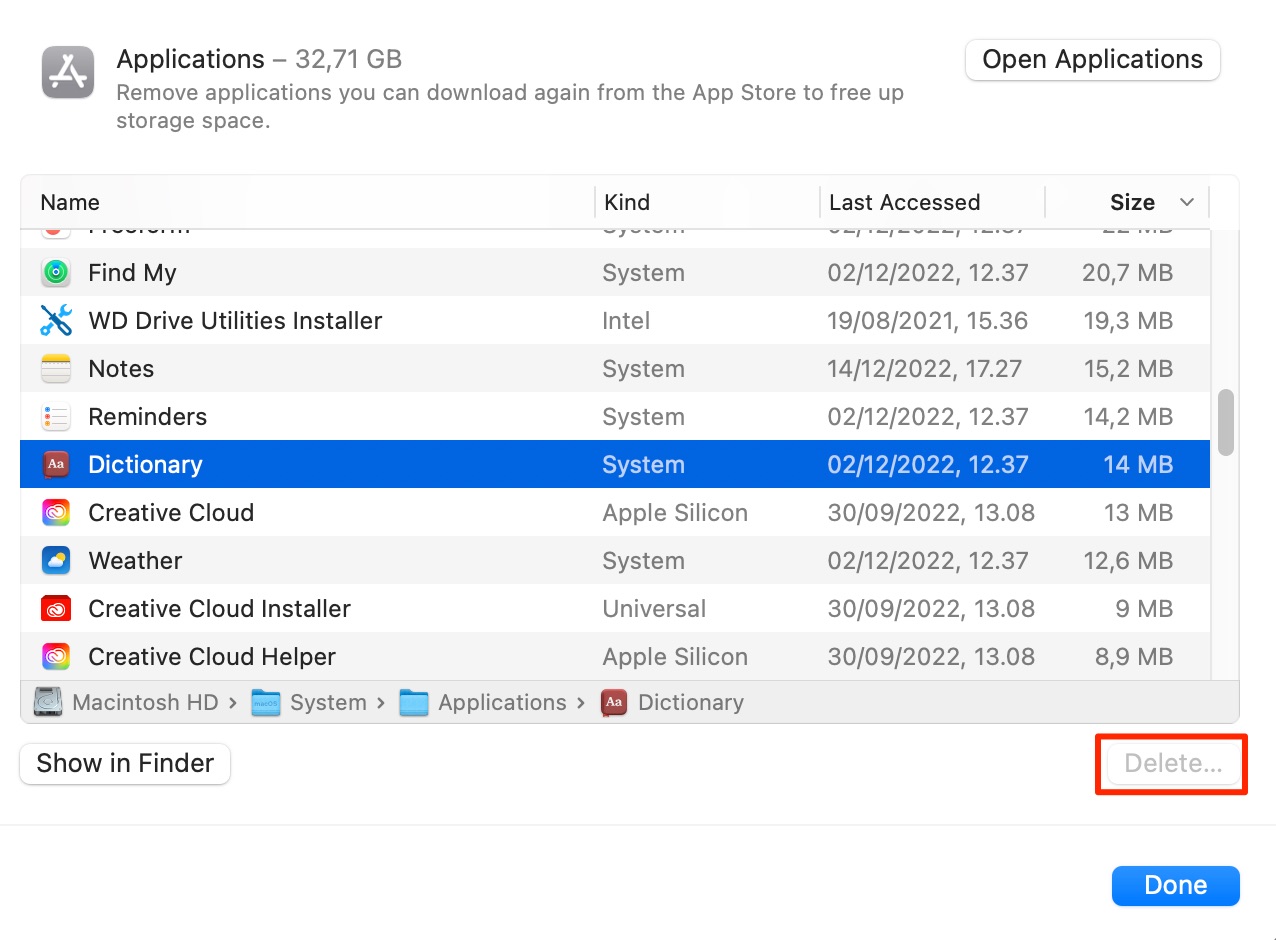 Be careful when using your emails
Emails are a traditional way to keep in touch with colleagues, clients, and customer support teams. However, you should exercise caution—both when using the Mail app or signing into your account from a web browser. Phishing is one of the oldest cybersecurity threats, and criminals will often include links and files that you shouldn't click on. Many messages will end up in your spam folder, but that's not always the case. That's why never open attachments or emails from people you don't know or trust.
Regularly update your macOS software
Does your Mac require antivirus software? While you should strongly consider getting extra protection, not everyone finds it necessary. However, you'll need to keep your device's macOS software up to date if you want to keep yourself safe. And while many devices still run on macOS Catalina and earlier, it's worth upgrading to something that supports Ventura or later from a security standpoint. You can update your Mac software by going to System Settings > General > Software Update. Here, you can also choose to let your device automatically install updates.

How to activate antivirus on your Mac with MacKeeper
MacKeeper's Antivirus software is one of the best ways to stop your computer from getting infected with malware. You can activate the tool by following the steps listed below.
Open the MacKeeper app and go to Security > Antivirus

2. Hit the Launch Antivirus button at the bottom of your screen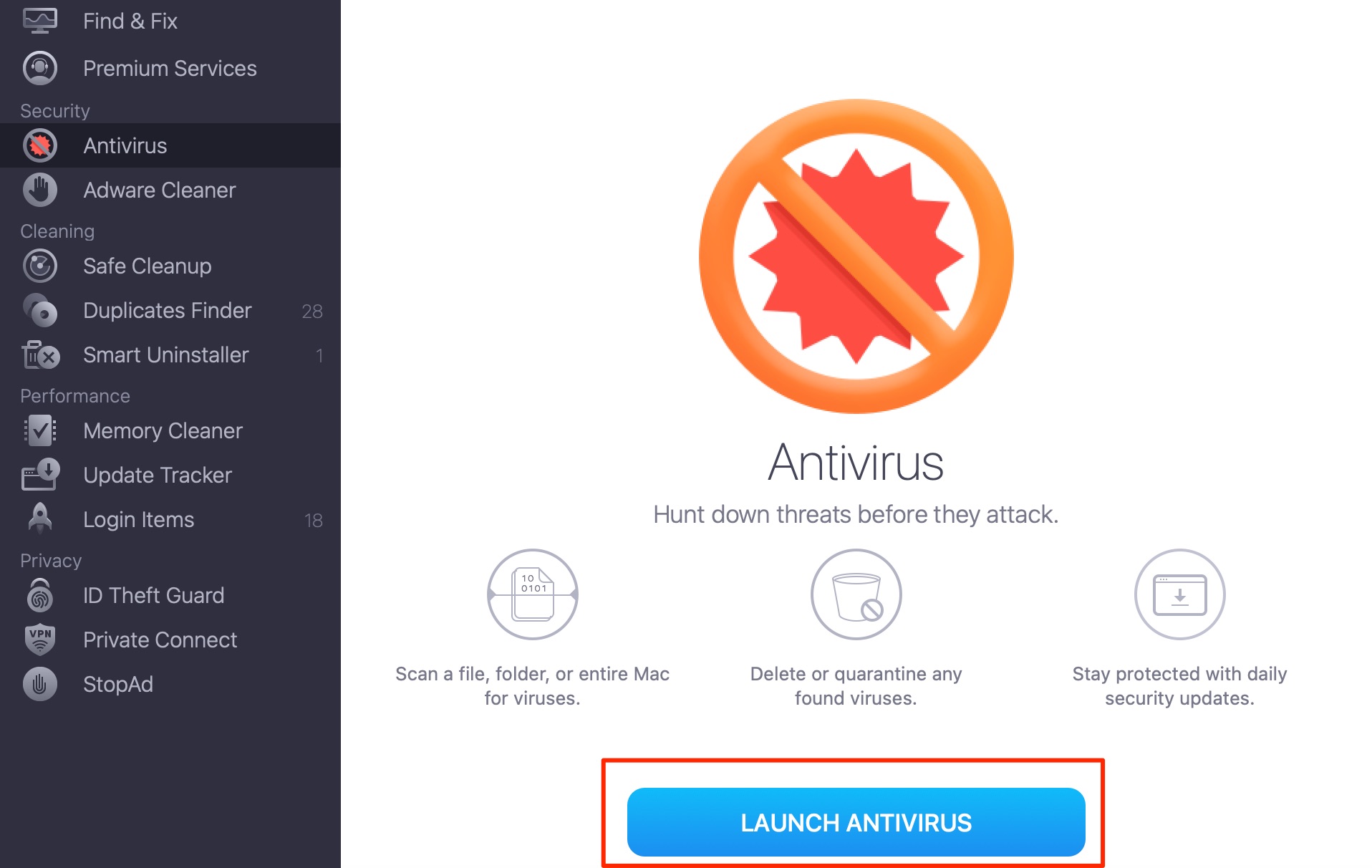 3. The app will show an Open Preferences prompt, which will open System Settings (System Preferences on macOS Monterey and earlier). Click on this

4. Hit the Allow button next to the "System software from application "MacKeeper" was blocked from loading." prompt

5. Toggle the MacKeeper Real-time Protection feature on.

Once you've completed the steps listed above, MacKeeper will look for potential viruses in the background. You can, however, also run a custom scan on selected files and folders:
Go to Security > Antivirus in MacKeeper's app

2. Select Custom Scan in the bottom right-hand corner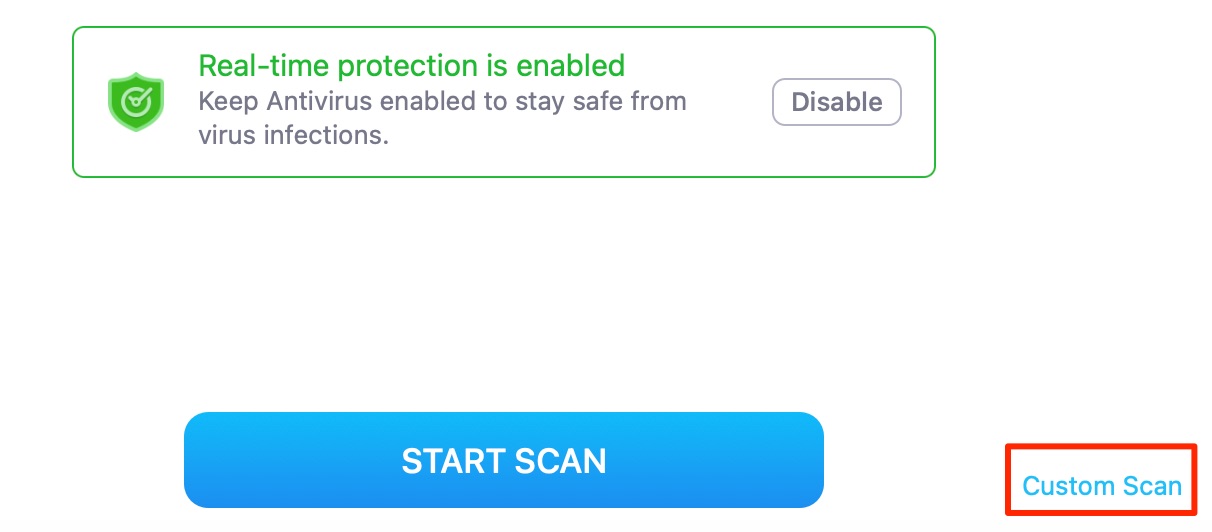 3. Choose the files and folders you want to scan at the top of your page

4. Click on the Start Scan button to begin the security scan.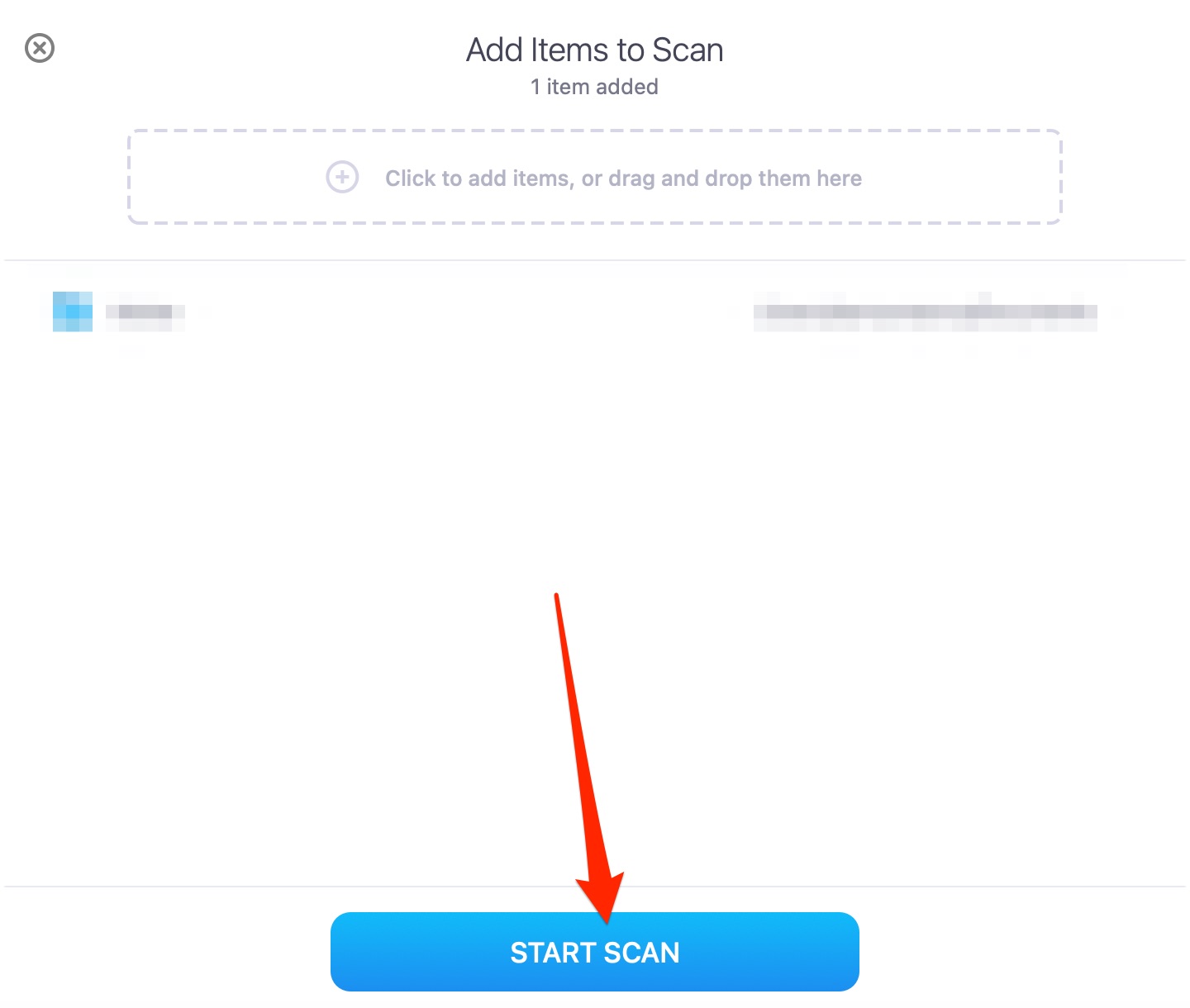 Antivirus for Mac: 101 FAQ
Now that we've discussed the most important things about Macs and antivirus software, I'll answer some of your most common questions.
1. How do I know if my Mac has a virus?
Your Mac might show one—or many—symptoms if it has a virus. Above all else, you should look at things related to your performance. For example, your battery might drain faster than usual, and you might also notice that your computer overheats and freezes more than is usually the case. Your device might also run slower if malware is present on your Mac, and you may also see unrecognizable apps installed on your computer.
2. How often should I scan my Mac for viruses?
Your Mac can get infected with viruses at any time, and it's worth scanning your device on a daily basis. Of course, this procedure can get quite tedious if you do it manually—which is why you're better off using a solution that does it for you automatically. Then, you can perform your everyday tasks and only need to worry about taking action if something's wrong.
3. Does Apple recommend antivirus software?
Apple doesn't explicitly recommend antivirus software, and the company has already included numerous features designed to keep your Mac safe. But while Apple doesn't outright suggest getting antivirus software, the company does place a strong emphasis on cybersecurity. With that in mind, you might find that it's in your best interests to use antivirus software alongside the features that Apple already has added to your Mac.
4. What's the best antivirus for Mac?
The answer to this question is subjective, and it depends on what you're looking for. Each antivirus software tool has unique features that will appeal to some, but not to everyone. However, MacKeeper's antivirus software is well-rounded—and you'll also gain access to other tools for keeping your Mac organized.
5. Is there a free antivirus for Mac?
You'll find a selection of free antivirus tools for Mac, but it's worth paying for a premium version in most cases. Paid antivirus software subscriptions not only have more features available, but they're also better equipped to deal with a wider range of malware. Many plans are also affordable, meaning that you shouldn't need to worry too much about your budget.
Does Mac need antivirus?
You don't need an antivirus for your Mac, strictly speaking. However, it's still worth getting. Macs are renowned for their security, and that reputation is largely justified. However, Apple's antivirus software still has its flaws, and hackers have already proven that they're capable of breaching stringent security measures. While such widespread attacks are rare, malware is in more places than you might think. Therefore, taking extra precautions will help you avoid falling victim to a cyberattack.
You can take several steps to protect your Mac, and your best option is often to use additional antivirus software. Doing so will allow you to perform your daily tasks with the confidence that you don't need to do much manual work, and you can take action promptly to diffuse any potential situations that arise.
MacKeeper's Antivirus protection is an excellent tool to have on your Mac if you're ready to take your computer's safety to the next level. You can benefit from real-time protection, and our software can tackle 99.7% of online threats currently known. You'll also get round-the-clock support, custom scanning features, and much more. Download MacKeeper and find out for yourself.