In this article you will find the following:
Malware is a growing problem for Mac users. As more people buy Macs, cybercriminals take an increased interest in targeting them with malicious software. Being careful and using antivirus software can help you avoid malware infections most of the time. But viruses, worms, ransomware, and other digital threats can sometimes get through anyway. If that happens, you need to know it's there so that you can protect your Mac from malware.
As it's important to check for malware on Mac regularly, we'll explain to you how to do it effectively.
Before we start

If you suspect your Mac has a malware infection, every second counts. For that reason, we recommend running MacKeeper's Antivirus tool.

Here's how to run an on-demand scan.

Open MacKeeper, and select Antivirus from the sidebar
Click Start Scan to run a full scan
When the scan finishes, review the results
Highlight what you want to remove, and click Move to Quarantine.

Using MacKeeper's malware detector and remover is really that simple—plus it's packed with other tools to keep your machine in top condition. Try MacKeeper today, and discover a safer, cleaner Mac.
How to know if your Mac has a virus
Can Macs get viruses? Yes, and it doesn't matter if you have a MacBook Air, Mac mini, or an iMac. It's also vital to detect malware as soon as possible. The sooner you realize you have an infection, the sooner you can remove it, protecting your computer and data.
Check a few ways to detect viruses on Mac:
Look out for warning signs of attack
Check system folders for suspicious files
Locate apps that you didn't install
Run an antivirus scanner app.
Signs of malware on Mac
Now, learn the most common symptoms of a Mac malware infection:
And if your Mac gets infected with ransomware, it'll be pretty obvious. You'll get a demand to pay a ransom, and you'll find your files or drives have been encrypted and can't be opened.
List of Mac viruses
Hackers are constantly making new malware, but here are the most common Mac viruses to look out for:
Malware

Key characteristics

Infection method

XMRig

Legitimate cryptocurrency miner, abused by criminals
Can cause slowdown
Puts strain on your Mac
Increases energy use

Fake Adobe Flash Player updates

Silver Sparrow

Evolves, making removal difficult
Displays unwanted ads
Redirects your browser
Collects sensitive information
Slows down your Mac

Infected downloads
Malicious websites

MacStealer

Steals information, including files, passwords and card details
Built specially to target Mac users

Shlayer

Displays unwanted ads
Redirects your web browser to unsafe sites
Spyware, which tracks your online activity
Collects sensitive information

Fake Adobe Flash Player updates
Malicious websites

Alchimist

Steals personal information
Modifies system settings
Installs other malware
Can bypass Mac security measures
Can be used to remotely control your Mac

CrateDepression

Can modify system files
Bypasses your Mac's security
Gives hackers access to your Mac
Effects your Mac's stability
Can steal personal data

Malicious downloads
Infected email attachments

Pymafka

Ransomware
Encrypts your files and demands payment
Can spread across your network

Malicious websites
Infected downloads

Gimmick

Redirects your browser
Displays annoying ads
Steals personal information
Can install more malware
How to scan for viruses on Mac
There are a few different ways to find viruses on Mac, some of which are built right into macOS:
Check Mac for malware with Activity Monitor
If you suspect your Mac has been infected with a virus, one of the best places to look is Activity Monitor. Here, you'll be able to see background processes and apps that are running – including viruses, adware, and other nasties.
How to check Activity Monitor for Mac viruses:
Open Activity Monitor from Applications > Utilities. Go to the CPU tab if you're not already in it
Click the % CPU column to sort high to low, and look for high CPU use
If you see a suspicious process, do a Google search on it. You should find information that confirms whether it's malware or not.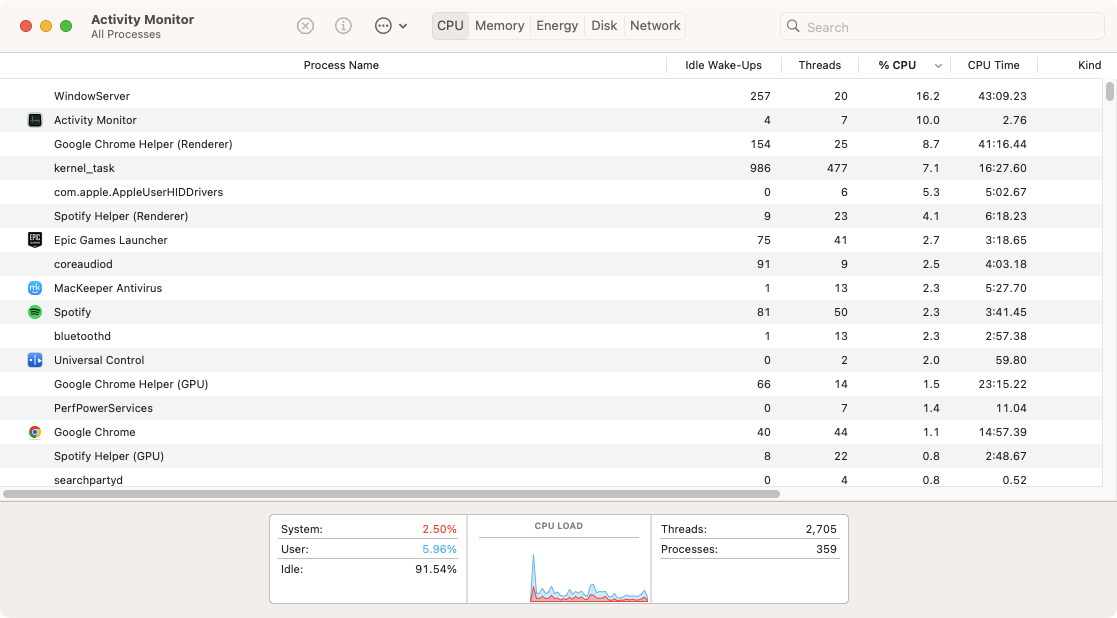 Run a Mac virus scan using built-in tools
Every Mac comes with antivirus detection built in. macOS includes a technology called XProtect, which scans your Mac for malware using a database of virus signatures maintained by Apple. This is enabled by default, so you don't need to do anything to use it. If you download malware and try to run it, XProtect can detect it and stop it from running.
Here's how to check XProtect is getting updates:
In System Settings, select General > Software Update
Click the i icon next to Automatic Updates
Make sure Install Security Responses and system files are activated.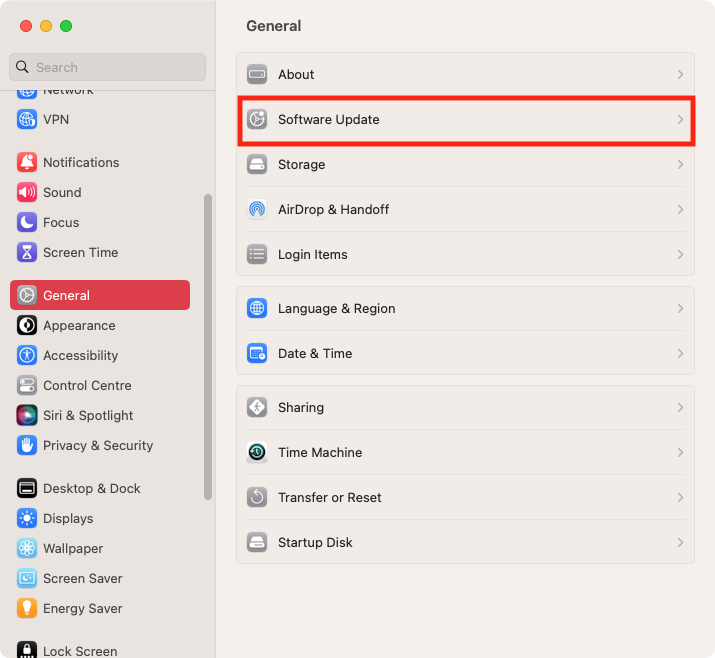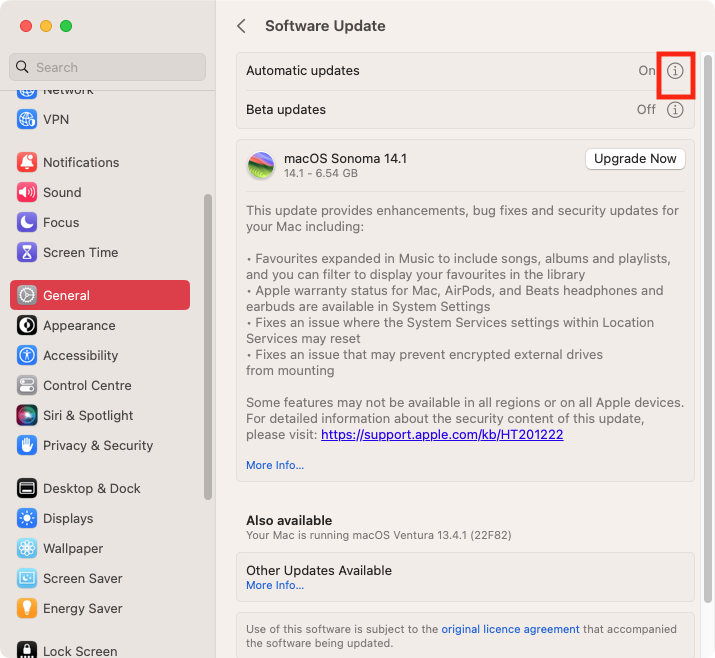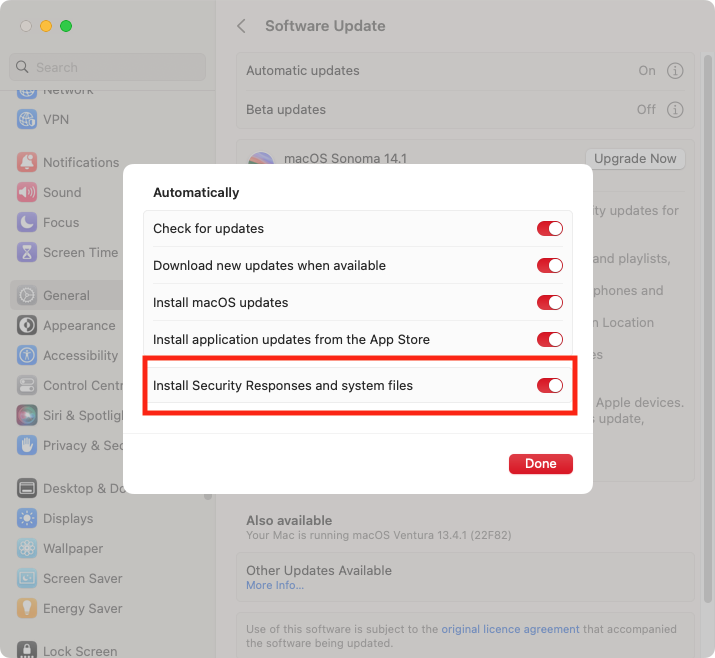 Note from our experts: XProtect, although better than nothing, is limited in a few key ways. Apple isn't a security company, for a start, so XProtect doesn't detect as many viruses as a dedicated security app, and you don't get full control over the cleanup. XProtect is a passive solution–you can't run a scan to check your Mac for malware, so it's not the best way to clean viruses from Mac.
Check for unwanted applications
The Applications folder might not seem like the best place to check for Mac viruses. After all, most malware wants to remain hidden and difficult to access. Still, it's worth starting to detect a trojan virus on Mac from this folder as it can contain seemingly legitimate apps, which are actually loaded with viruses.
How to check for suspicious apps:
Go to the Applications folder
Look for any apps you don't recognize or don't remember installing. Check Google to see if they're legitimate or not. If they're not, or if you're suspicious, delete them and empty your trash.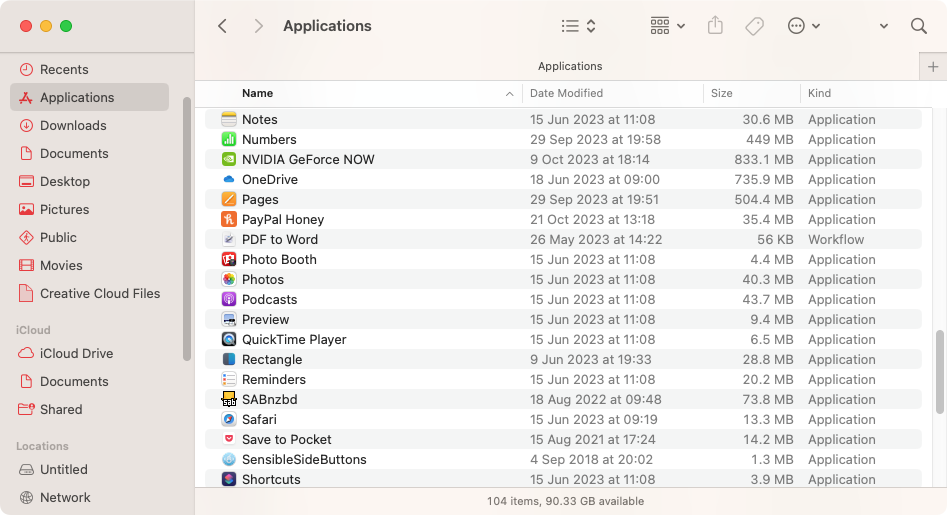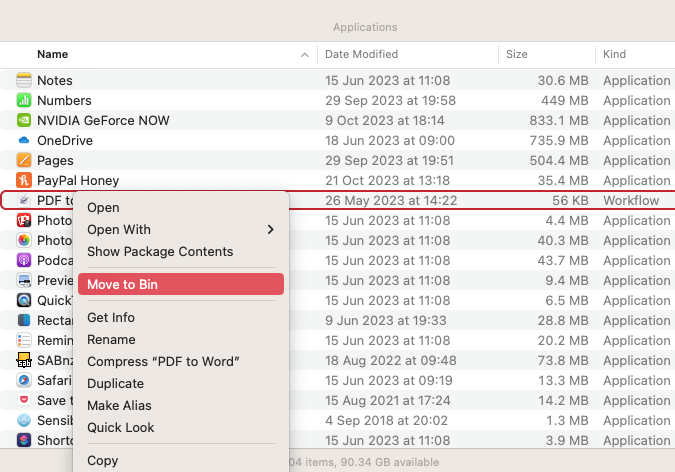 Check the download folder
Whenever you search for malware on Mac, you should check your downloads folder. If you've been tricked into downloading something malicious, there's a good chance you'll see it there.
Simply follow these steps to check your Mac's downloads for malware:
Open a new Finder window, and select Downloads from the sidebar
Look through your downloads for anything that you don't recognize or don't recall downloading. Right-click it, and select Move to Trash / Move to Bin
Right-click your trash/bin, and select Empty Trash / Empty Bin.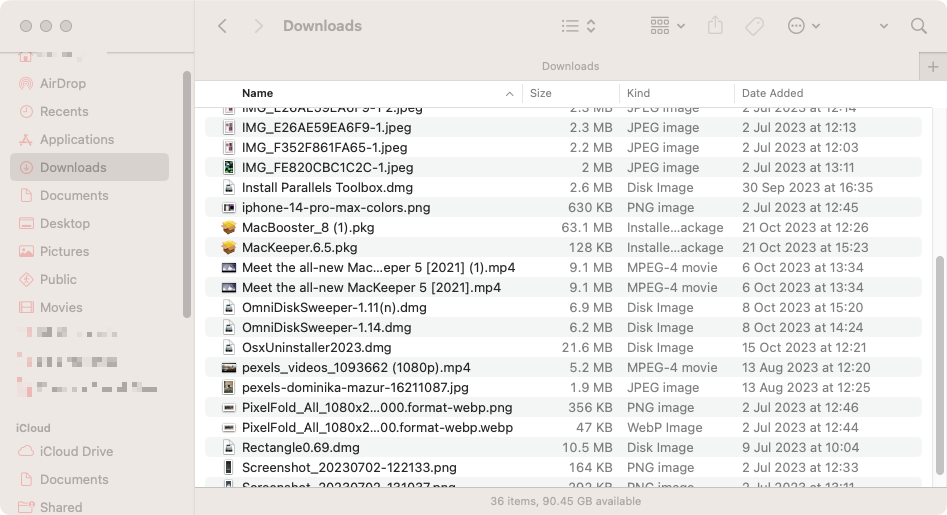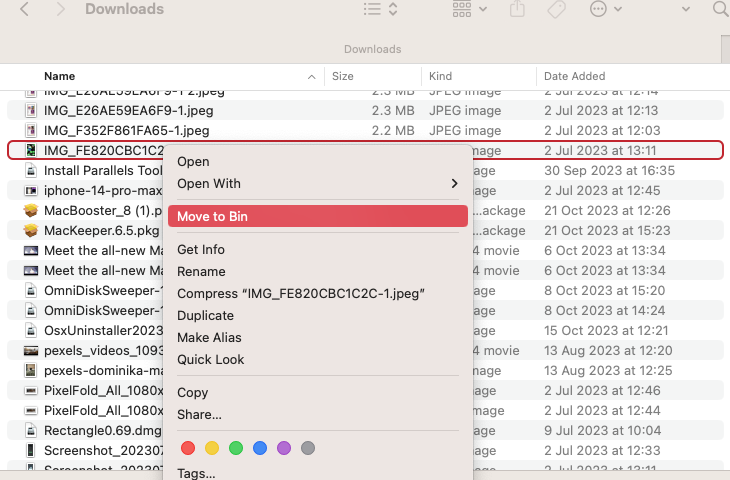 Check suspicious login items
Malware will often load automatically when you start your Mac, so you might find it in your macOS login items list. Bear in mind, though, many login items like Launch Daemons, and Launch Agents won't actually appear in this list, so you may need to go further to find them and protect your Mac from malware.
Here's how to check your login items list:
In System Preferences, select General > Login Items
Look through the list and select anything you think is suspicious
Click the minus button to remove the login item.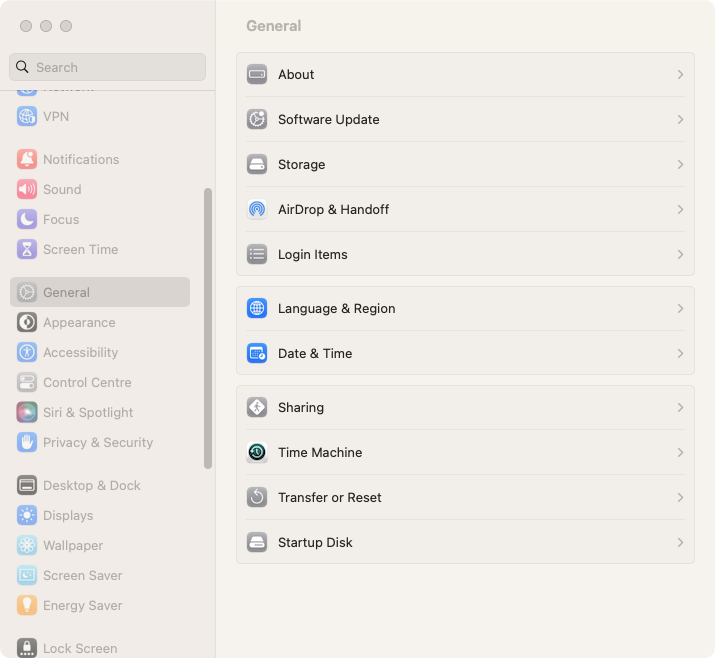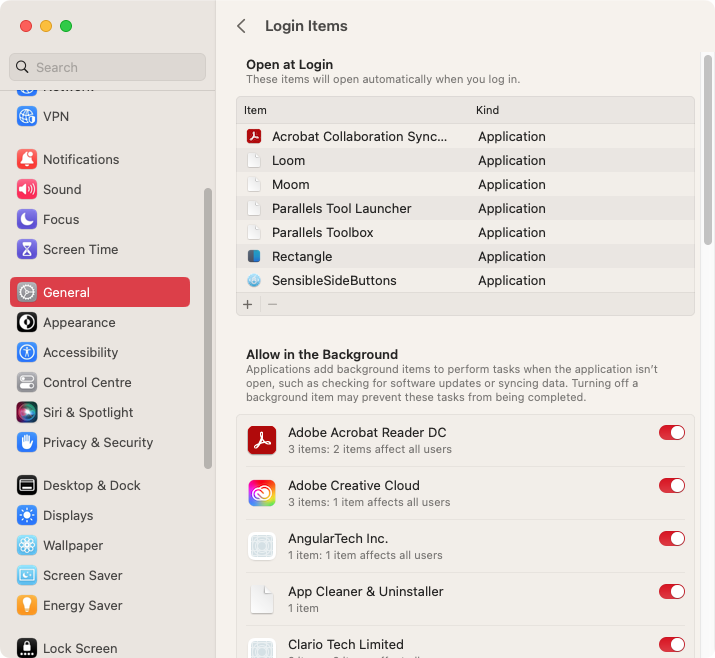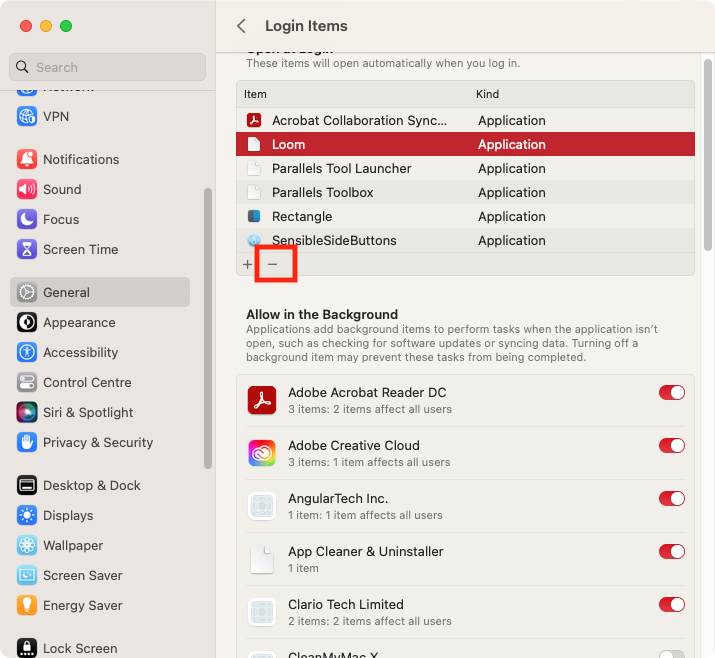 How to scan a Mac for viruses with MacKeeper
Ultimately, trying to manually find malware on your Mac is a losing game. Well-designed viruses don't make themselves easy to find or remove. Built-in features like XProtect do help, but do Macs need antivirus too? Without a doubt. When it comes right down to it, the best way to detect malware on your Mac is to use a security checker like MacKeeper, which is capable of protecting and cleaning your device.
There are two main types of protection you need to use—antivirus scans and real-time protection. Scans can be carried out on demand, searching your entire system or chosen folders for malware, so you can clear a virus from your Mac when you need to. Real-time protection is always on, and if you download or try to run a virus, it kicks in and lets you know.
Here's how to run a virus scan in MacKeeper:
Open MacKeeper, and select Antivirus from the sidebar
If you want to scan certain folders only, click Custom Scan
Otherwise, click Start scan
When the scan is finished, select any detected malware, and you can either delete it from your Mac or move it to Quarantine.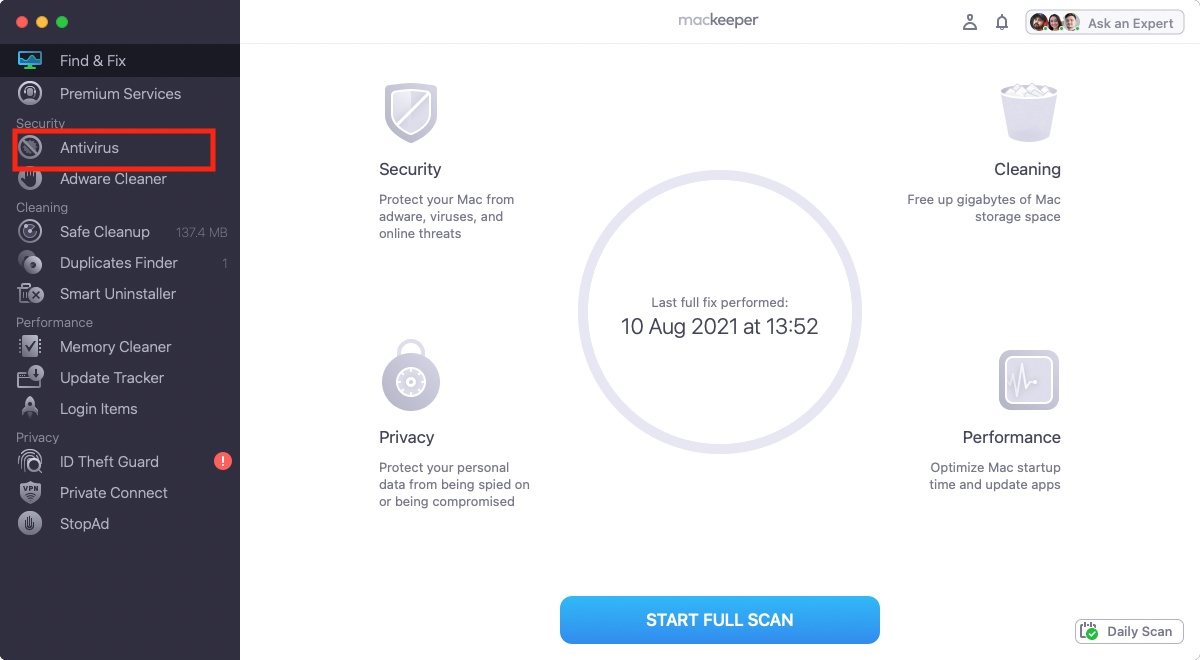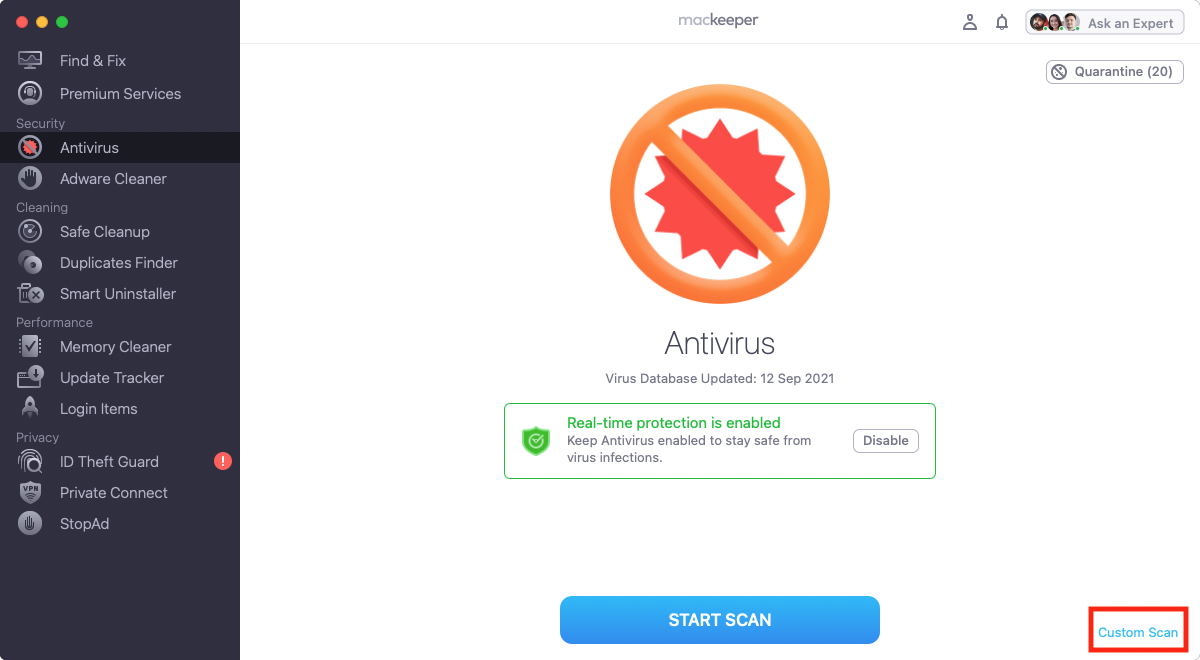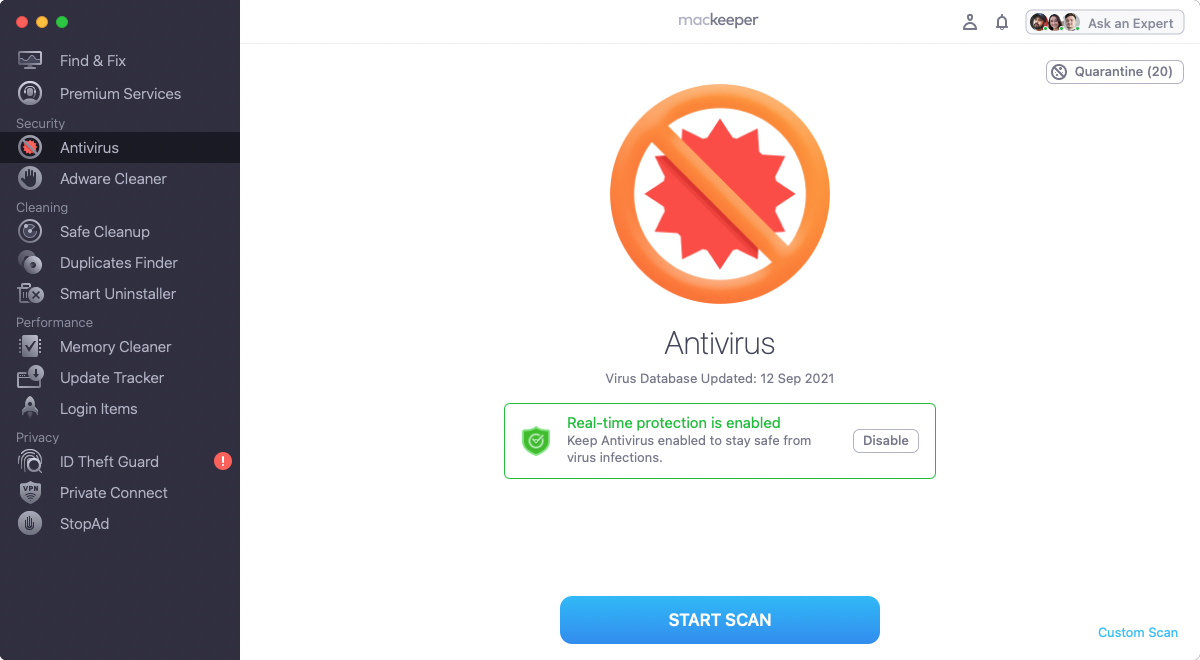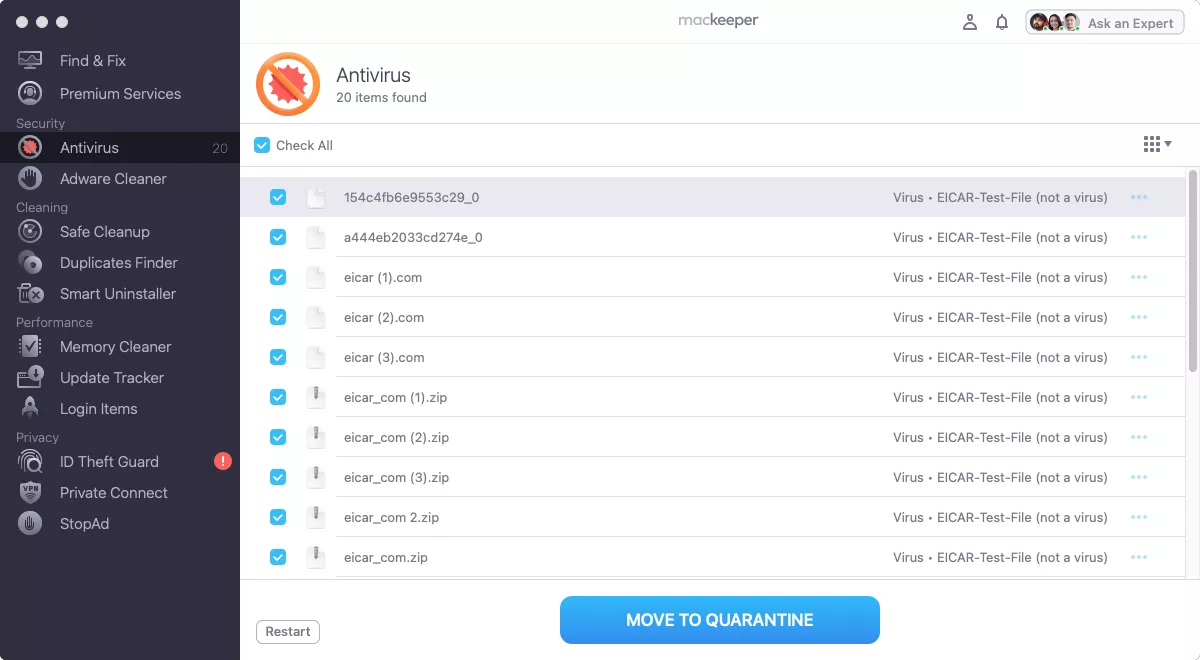 How to remove malware from Mac
If you do ever pick up an infection, then you need to know how to remove malware from your Mac. In extreme cases, that may involve resetting your Mac or restoring from a backup, but often you can get rid of viruses on Mac by following our pieces of advice:
Check for suspicious background processes with Activity Monitor
Make sure XProtect is enabled
Check for unwanted applications
Look in your Downloads folder for suspicious files
See if you're running any suspicious login items
Run a virus scan with MacKeeper.
Doing so, you'll keep your Mac clear of malware and protect your data. Using MacKeeper's Antivirus is particularly important because it includes real-time protection. This way, you can stop viruses from ever taking hold rather than acting only when the horse has already bolted. For more information on keeping your Mac safe, check out our Mac security guide.
Read more: