If your Mac is acting strange, you might wonder if it has a virus. It's only natural for you to be confused since many people hold the misconception that Mac computers can't get viruses. In fact, it's entirely possible to get a virus on your Mac.
While it's true that Apple created one of the most secure operating systems around with macOS, there is still lots of malicious software (malware) designed to infect it. AV-TEST reported 674,000 pieces of new malware developed in 2020 alone, over ten times that of the previous year and indication of a rise in Mac viruses.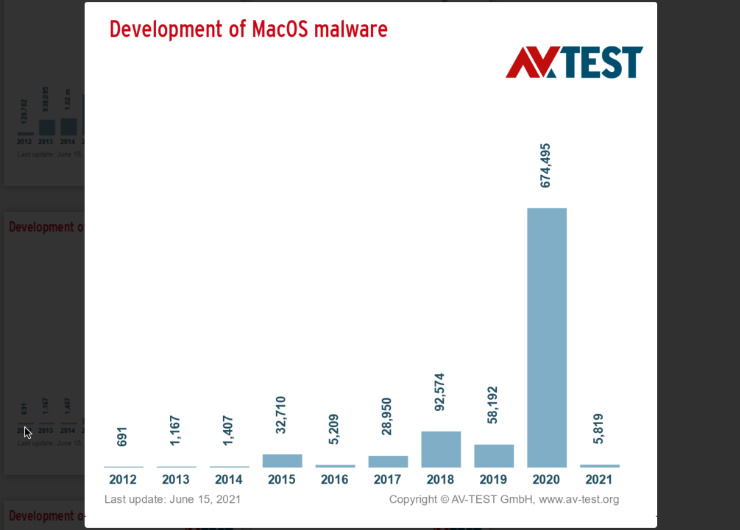 Before we start


Anyone can fall prey to a new computer virus. While Apple does a great job of offering built-in malware protection with macOS, it isn't perfect and you might want to boost your protection with reliable antivirus software, like MacKeeper.


You can download MacKeeper to scan your entire Mac for viruses and adware and use its real-time protection to make sure you are completely shielded while online. On top of that, you can also use MacKeeper to clean up junk files, uninstall third-party apps, block ads, and more.
In this article, we'll discuss:
What are the different types of Mac malware?
There are various different types of malware that might infect your Mac, each bringing its own set of problems. These malware types include:
Adware: These viruses cause an excessive number of unclosable ads to open in and out of your web browser. A lot of the time these ads try to warn you about a virus on your Mac, telling you to click a link and install an app to fix it.
Spyware: This malware will hide on your Mac, often going unnoticed for a long time, watching what you do in an attempt to steal personal data. This data could be used for advertising, fraud, or even to access your financial accounts. Spyware apps are more common on mobile devices, despite many users wrongly detect them as viruses on iPhone.
Ransomware: Ransomware might slow down your Mac or bombard you with messages to get your attention, then try to force you to comply with certain demands (often paying for a fake "service") to remove the virus.
Trojan Horses: While not technically a type of virus, trojan horses are any other kind of malware that tricks you into downloading and installing them by posing as something else. As a Mac owner, you might become the target of a phishing scam trying to convince you to install fake MacDefender, MacProtector, or MacSecurity software.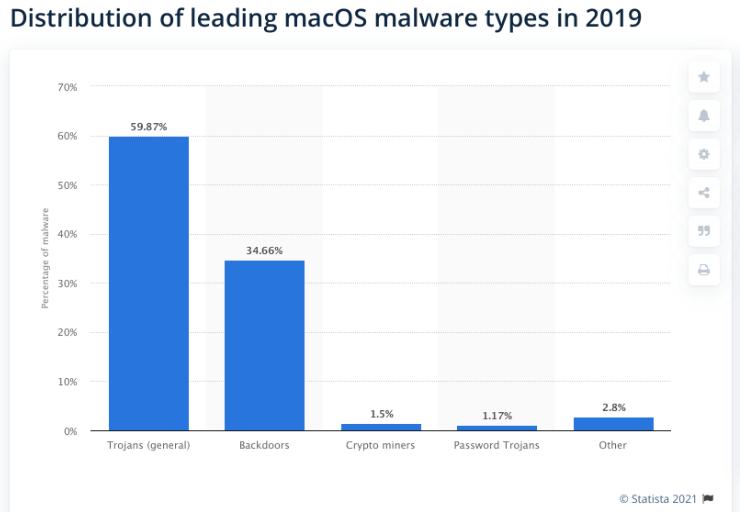 This isn't an exhaustive list of all the malware that can affect your Mac, it's only a snippet of the most common culprits. Luckily, your Mac has built-in protections to keep most of them at bay.
How Apple invests in the security of its products
Apple is serious about security. So serious that it offers a Security Bounty that promises to pay up to $1 million to anyone who can find critical flaws with Apple's security systems.
As a part of these security systems on your Mac, Apple designed macOS with a set of powerful tools that help protect you from most malware infections. These tools include:
Gatekeeper
Gatekeeper is the first barrier that stops malware from affecting your Mac. It's a tool that keeps new apps, plug-ins, or installers quarantined from the rest of your Mac until Apple verifies that it's safe.
Apple does this by ensuring the app is from a reliable developer, has been notarized by Apple, and is unchanged from the notarized version.
Gatekeeper is also the reason you get notifications asking if you're sure you want to open a new app when you first install it. These notifications mean that malware can't install and open itself in the background without Gatekeeper asking for your approval.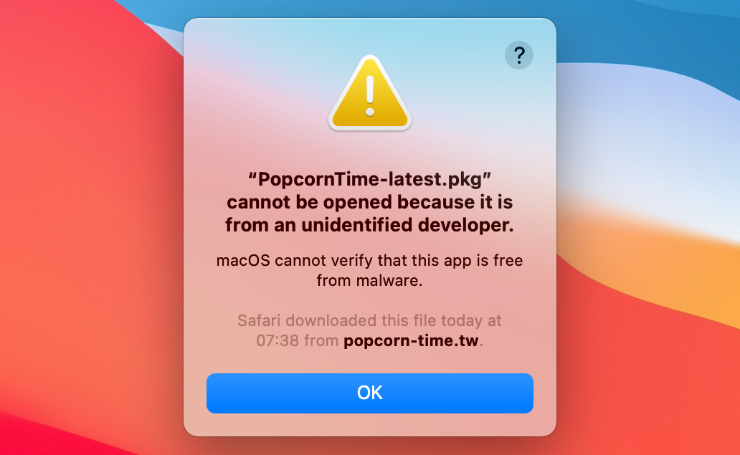 Notarization
Before allowing apps on the App Store, Apple scans the code for malware and notarizes it if the scan comes back clean. This way, when you install new software on your Mac, Apple can check the software against its notarized version to learn if any changes have been made.
Apple can also learn if that app is un-notarized, at which point it will stop the installation and alert you of the security risk.
XProtect
XProtect is Apple's built-in antivirus software on your Mac. Every time an app is launched, changed, or updated, XProtect will perform a scan looking for the latest known malware.
If XProtect detects malware on your Mac, it'll block the relevant software and alert you to remove it.
Malware Removal Tool
Apple includes the Malware Removal Tool (MRT) in macOS to automatically remove malware that has worked its way into your system files. You don't need to do anything to use the MRT, it'll remove malware automatically in the background when XProtect detects a new threat.
Automatic Security Updates
One of the best things you can do to protect your Mac from new viruses is to install the latest security updates. As new malware is discovered, Apple works hard to patch the security flaws that allowed the malware to exist.
But you only benefit from those patches if you're running the latest update.
Your Mac's automatic security updates mean you never need to worry about updating it against new threats. These updates even protect your Mac from new malware if you're not running the latest version of macOS.
The signs you might have a virus on your Mac
There are lots of different ways to tell whether you've got a virus on your Mac or not. You might experience:
Slow performance while opening and using apps
Your Mac overheats easily and constantly has the fans on high
Apps open and close on their own, sometimes refusing to quit
You see lots of popup windows whether using a browser or not
Voices start playing from your Mac saying you have a virus
Your Mac freezes and the cursor turns into a spinning pinwheel
An alert pops up telling you there's a virus or malware on your Mac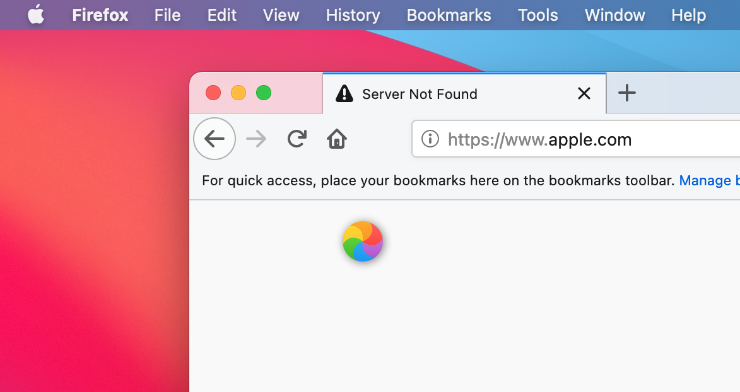 While any of these problems can point towards a malware infection on your Mac, many of them can happen for other reasons as well. The only surefire way to check if there's a virus on your Mac or not is to run a malware scan.
Depending on what the scan finds, you might need to remove malware from your Mac, which you can do by scanning Activity Monitor, uninstalling suspicious apps, or reinstalling macOS.
Do you need antivirus on a Mac?
Thanks to Apple's built-in tools, most people do fine without third-party antivirus software on their Mac. However, you still need to exercise caution when browsing the web, downloading attachments, and installing new apps.
It might be a good idea to install third-party antivirus software for your Mac if you work with particularly sensitive data on your Mac. Though you can also do it if you just want to double-down on your security software.