The average computer today has storage many times beyond we had just a few years ago. You can now get hundreds of gigabytes of storage in a memory card smaller than your thumbnail.
Yet storage capacities in Macs have gone down in recent years. Many new models now use extremely fast solid-state disks (SSDs), which improve loading time but which are also more expensive. So while you might have bought a MacBook with a terabyte hard drive not that long ago, today a new Mac will have as little as 256GB – although you can, of course, pay to get more.
For everyday purposes, 256GB may be plenty, but if you start storing videos, photos, music files or games, that space will run out pretty quickly. Then it becomes important to check your Mac's storage so you can manage it properly. In this guide, we'll show you how.
Before we start


As well as junk data and unused apps, duplicate files can all end up wasting storage space on your Mac. With MacKeeper, it's easy to find and delete them. It'll even find photos that are similar but not exactly the same.

Open MacKeeper, and select Duplicates Finder from the sidebar
Click Start scan
Select what you want to delete
Click Remove selected.

That's just one of many things MacKeeper can do for your Mac. Try MacKeeper one-time free fix, and see for yourself.
How to check Mac storage
You can check your Mac's storage in several ways, and we've listed the best solutions below.
How to check your Mac's storage
The macOS About This Mac feature is a fast, easy way to see how much space is left on your Mac, with a simple breakdown of what's using up your storage.
Here's how to check disk storage space on your Mac in About This Mac:
Click on the Apple icon in the top left, and select About This Mac
Click on the Storage tab
Now check how much storage is available on your Mac.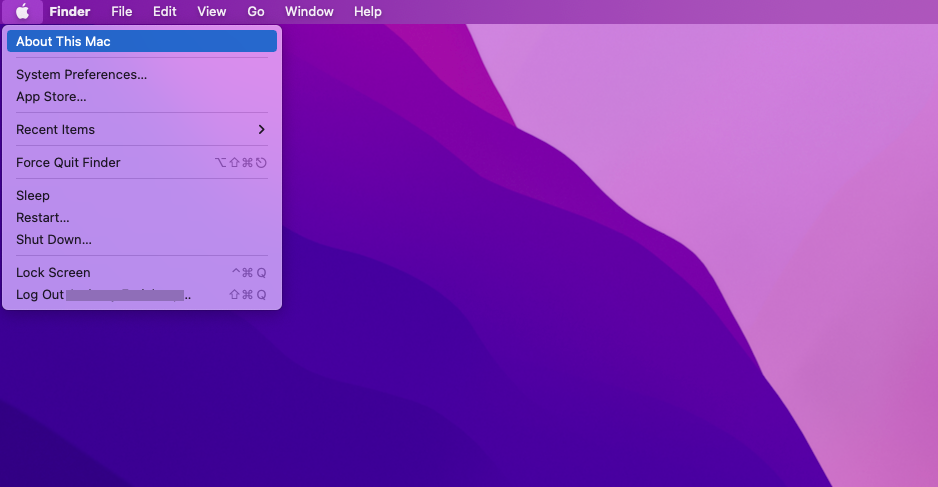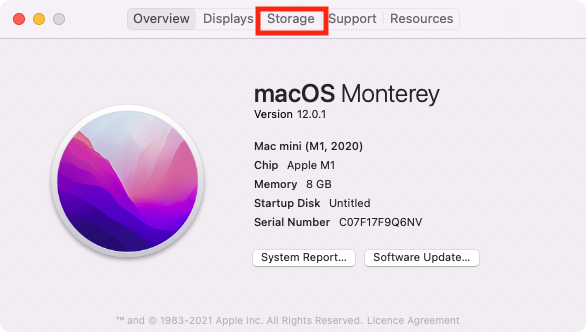 You can also hover over the bar graph to see the used storage categories. In macOS Monterey, this includes Apps, Bin, Documents and Others, macOS and System Data.
In older versions of macOS, you'll see something slightly different. As well as the Other storage category, you'll see a System category too, as well as things like Photos and Podcasts.
With all versions of macOS, the white part of the graph is the available space.
How to manage storage on your Mac
If you find you're running out of space, then you have a few options. For a start, you can plug in an external drive using USB and store some of your files on there. With some models of Mac, you can also change your hard drive for a bigger one.
But in many cases, the best thing to do is to manage what's stored on your Mac to free up some space.
How to use macOS's built-in storage optimization
macOS comes with a tool that lets you see what's using up your Mac's disk space and optimize your storage. It analyzes your storage and lets you do a few useful things, including:
storing files, photos, and messages in your iCloud
removing movies and TV shows you've watched
setting your Trash to empty automatically every 30 days
deleting large and old files, unsupported apps, and other useless junk.
Here's how to use the macOS storage optimization features:
Click the Apple icon in the top left of your screen
Select About This Mac
Click Storage
Now click the Manage button
Look through the sidebar on the left to see more details
Use the recommendations to clear up disk space.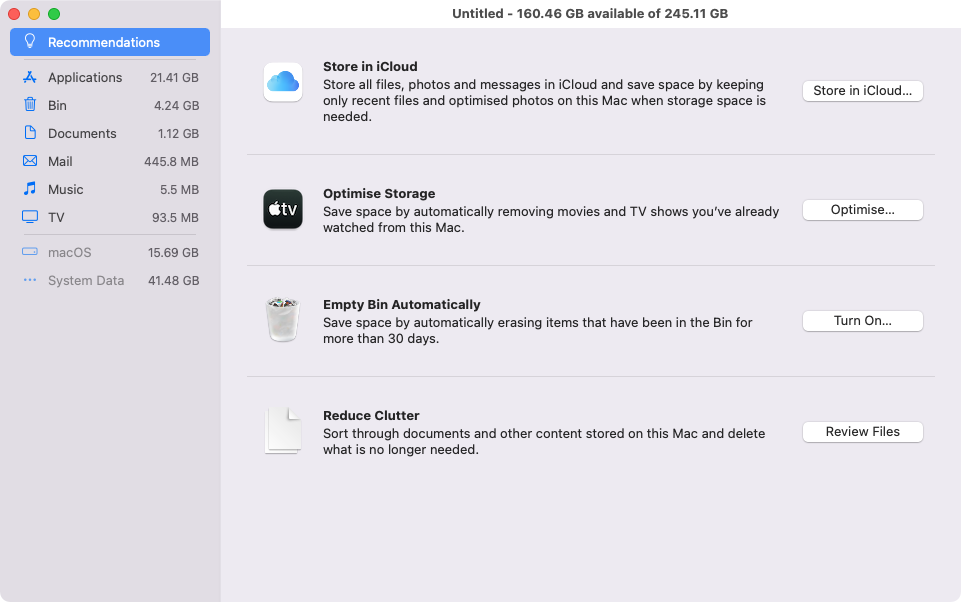 How to use MacKeeper to free up storage
You can also free up some space on your device using MacKeeper. This is great for quickly finding junk data, unused apps and duplicate files. These all take up space unnecessarily, and finding them manually can be a long, painstaking process, so MacKeeper's automatic features will save you a lot of time.
To free up space on your Mac using MacKeeper:
Open the MacKeeper app
Click on the Find and Fix tab
Select the Start scan button
After the scan has been completed, click Review & Fix under Cleaning
Tap the Fix Items Safely button.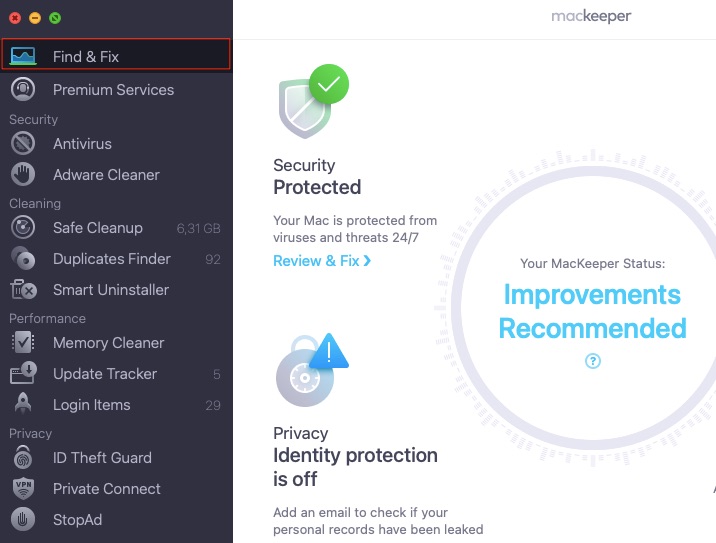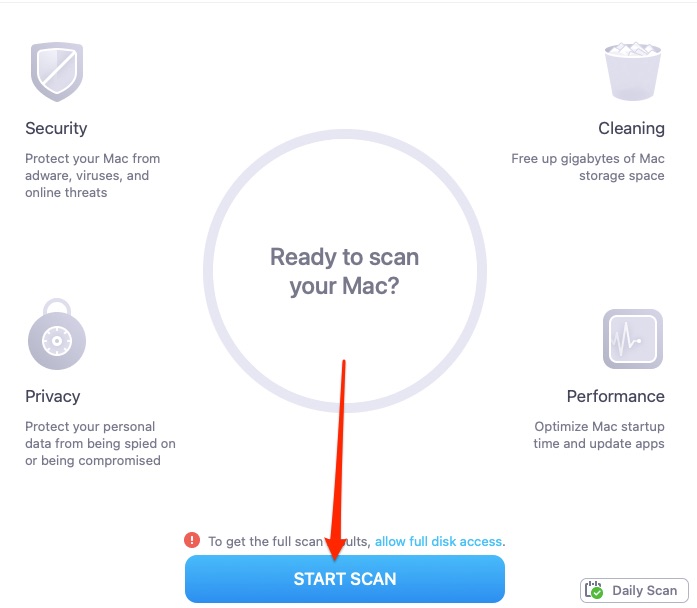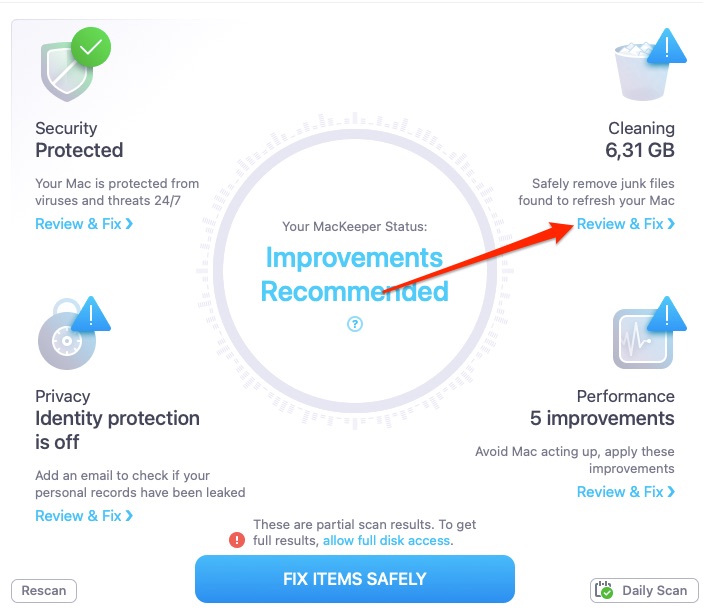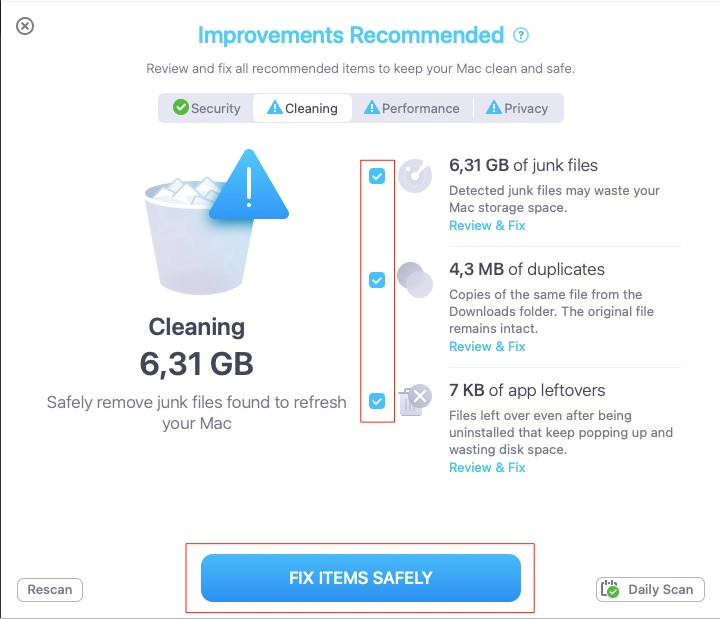 How to add more space to your Mac
If you're not content with the storage space on your Mac, you may be able to add some extra space. As we've said, with some models, you can upgrade your own hard drive or SSD, as well as try upgrading your RAM.
However, with newer Macs, that's not possible, because these components are soldered to the board. So what are your options in that case?
How to use an external drive with your Mac
These days, there are a lot of affordable external storage options on the market. A 1TB hard drive should cost around $50, and you can simply plug it in via USB. This is a good idea if you need to store large files like videos, music or photos. You can also use external drives to back up with Time Machine.
You may need to format your external drive to use it with your Mac:
Plug in your USB drive
Open Disk Utility from Applications > Utilities
In the sidebar, you should be able to select your drive under External
Now click Erase
Give your drive a name, and select a format. Use ExFAT if you'll using the drive on non-Mac machines
Click Erase.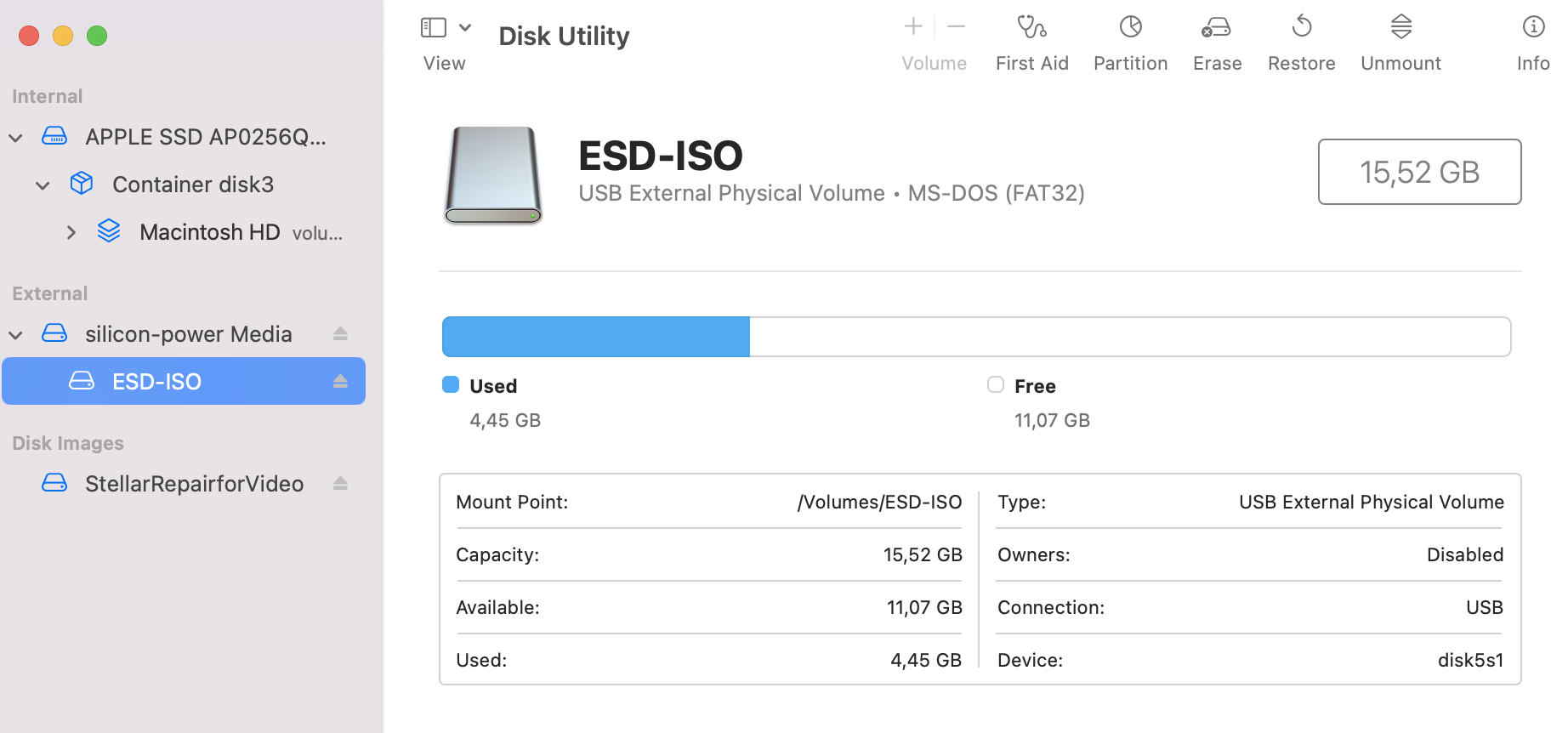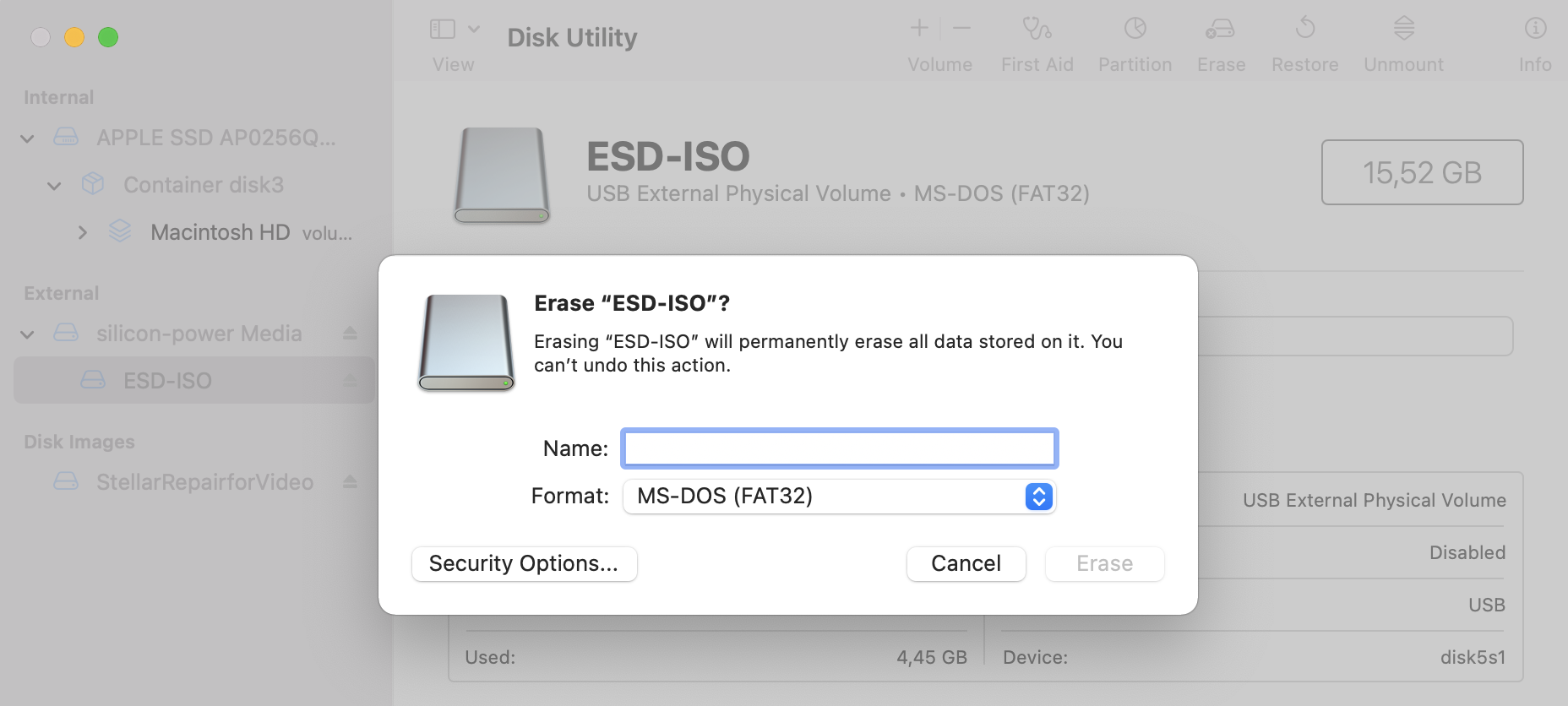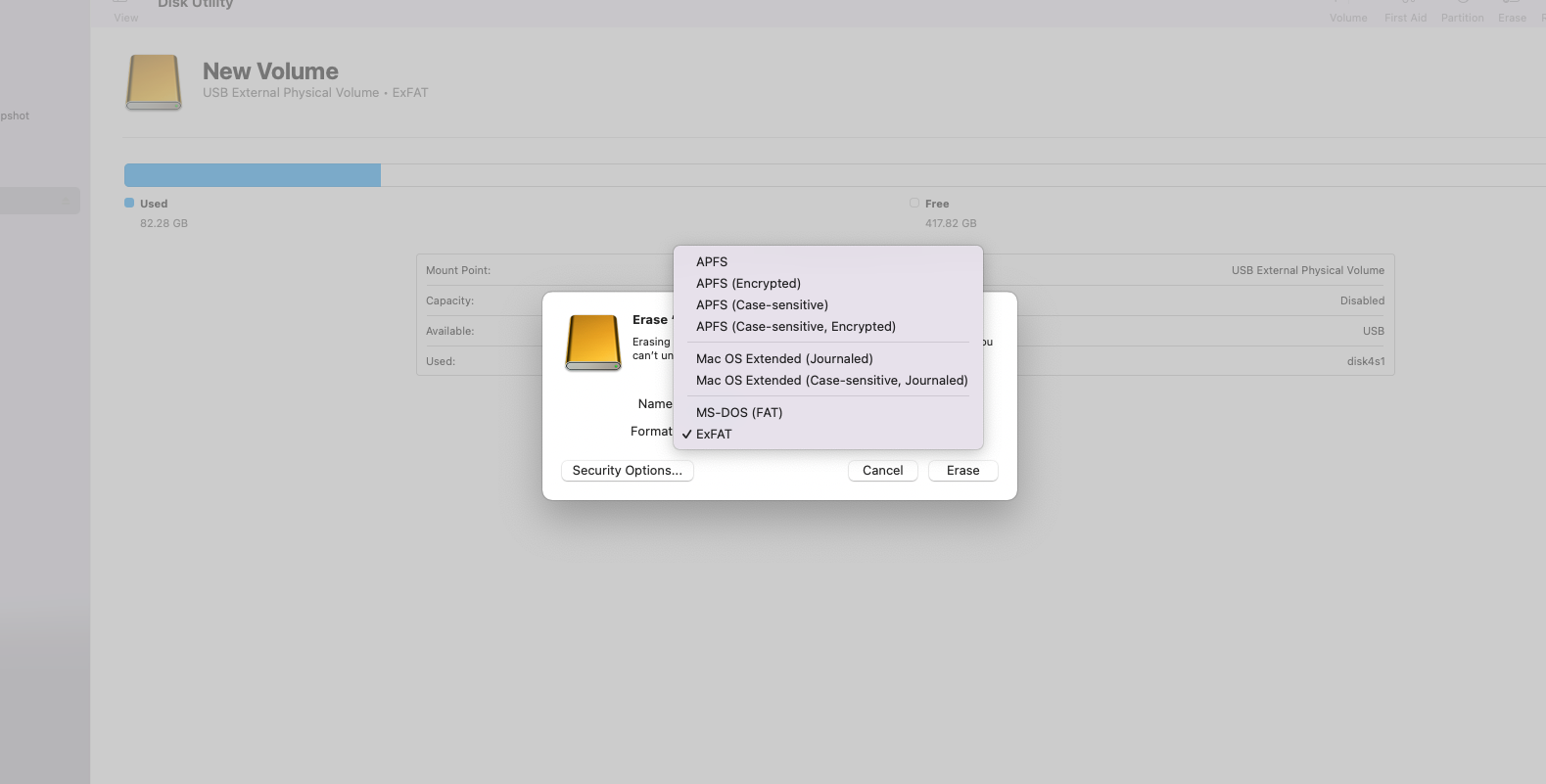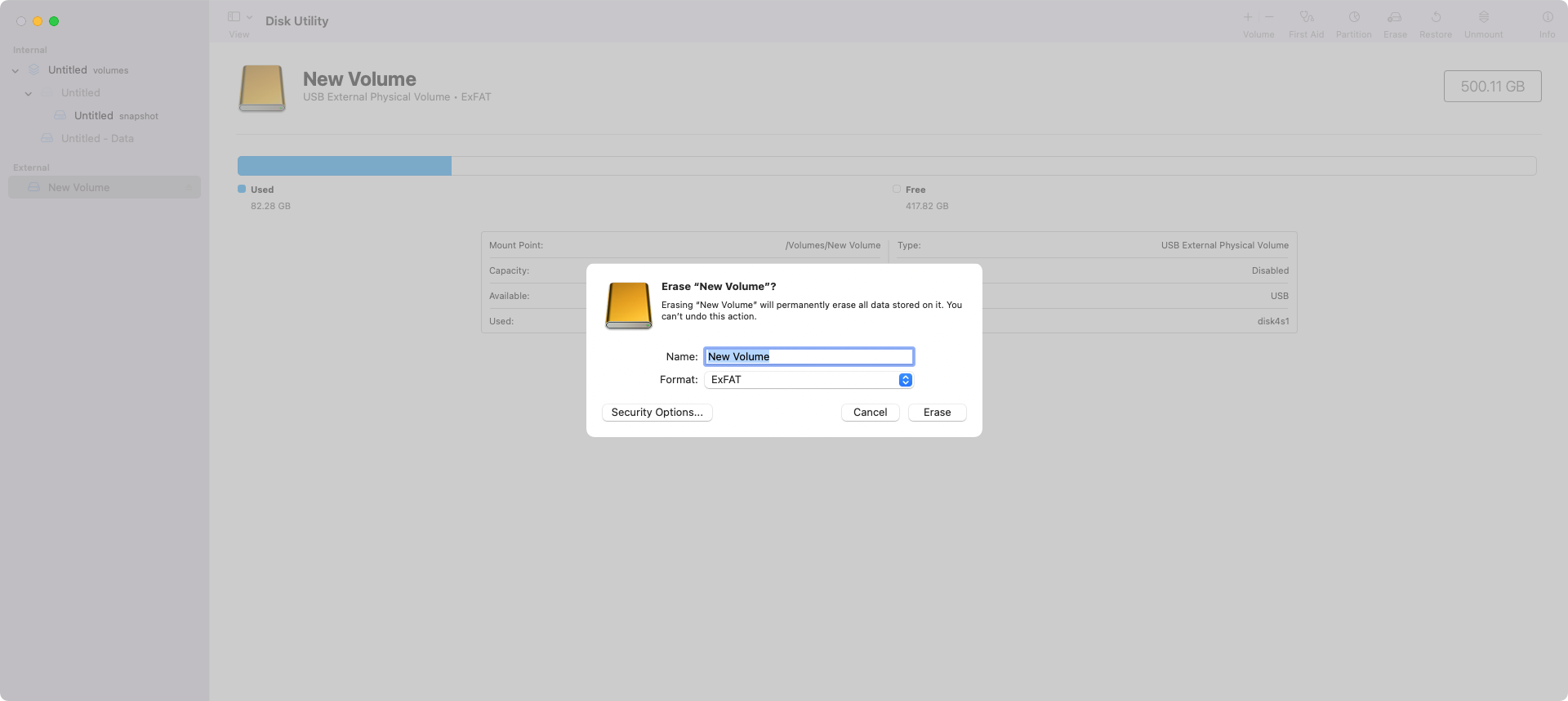 How to store your files in iCloud
Every Apple account comes with 5GB of free iCloud storage. That's enough for a good collection of photos and other documents. But you can also pay to get a lot more storage, and that can be a good way to free up space on your Mac.
Here's how to upgrade your iCloud storage:
Go to System Preferences and click on Apple ID next to your name
Click iCloud
Select Manage
Click on Add Storage
Choose the level of storage you'd like to buy and tap on Next
Enter your Apple ID and password, then select Buy.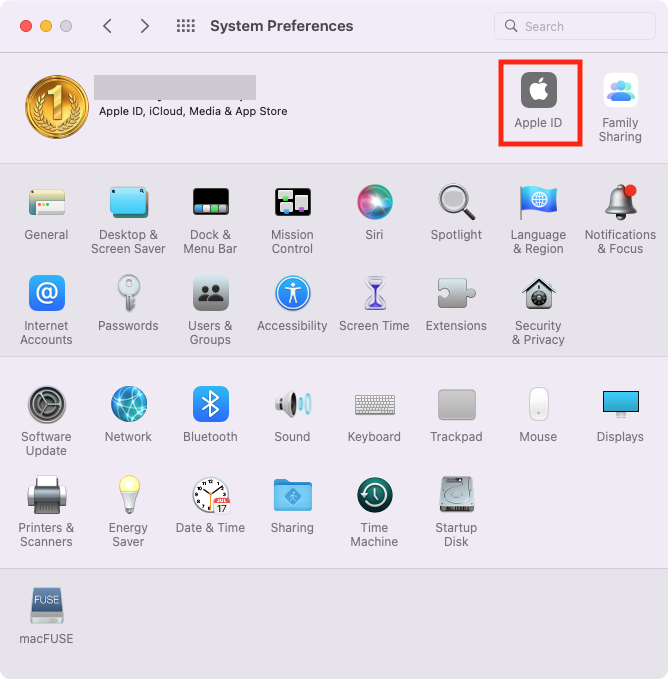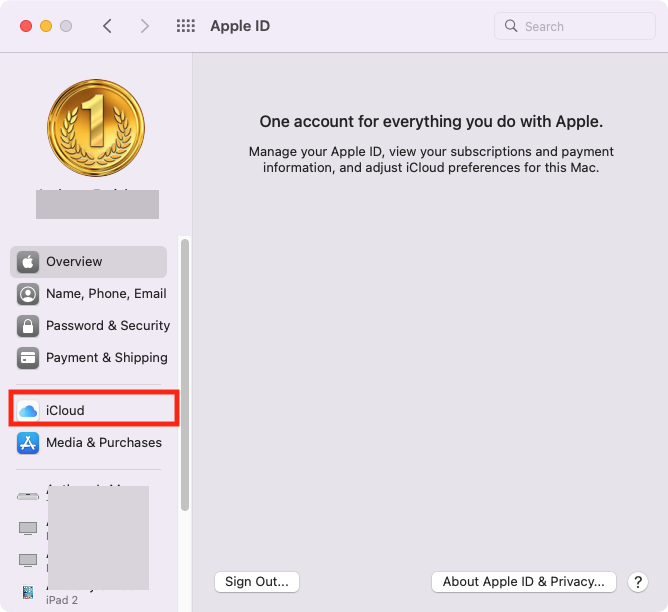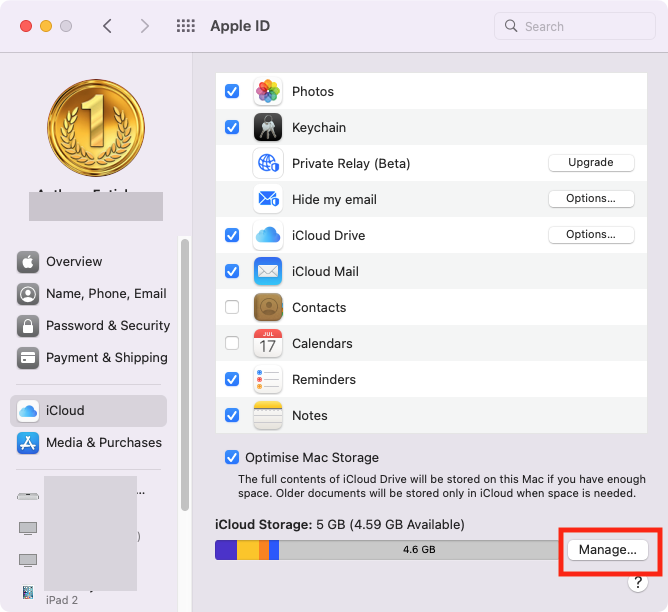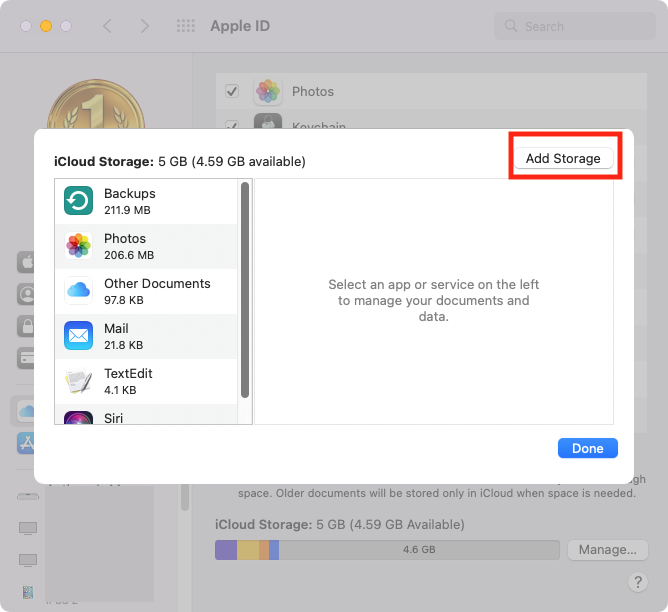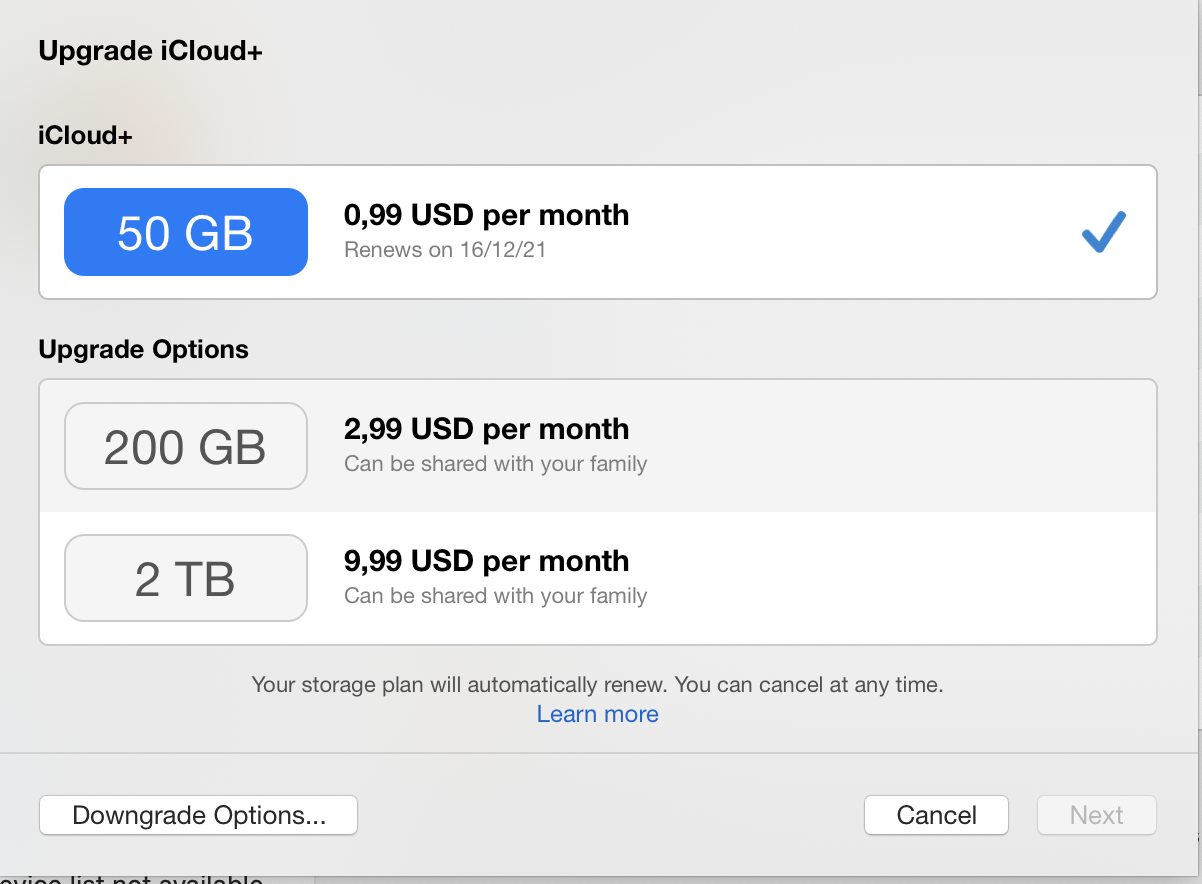 Other ways to check your Mac's storage
Although the About This Mac feature is usually the best way to check your Mac's storage, you can also see this information in other ways. If you open a Finder window, for example, and select View > Show Status Bar from the menu, you'll see available storage at the bottom of every Finder window. You'll also see basic storage information in Disk Utility. And you can right-click on your disk in Finder and select Get Info to see how much space you have left.
But most of these don't give you a breakdown of what's using your data, so the best method is a mix of About This Mac and a third-party tool like MacKeeper.
Read more: