In this article you will find the following:
Having a MacBook connected to Wi-Fi but no internet can cause a huge drop in productivity. And considering how important the internet is for many people these days, not having Wi-Fi on your MacBook can also result in other problems—such as finding it harder to keep in touch with friends and family.
Wi-Fi on but no internet on Mac is one of the most common issues that users encounter, but there are several solutions to get rid of it. In this guide, I'll reveal why your device is connected to the Wi-Fi but doesn't have any internet. More importantly, you'll learn how to fix everything.
Before we begin

Caches are one of the most common reasons why internet connections stop working on MacBooks, and clearing these out can help you set everything up again. MacKeeper's Safe Cleanup tool helps you clean caches that can hinder your device's connectivity, and you can also use the service to remove junk files and more.

Here's how you can clear caches with MacKeeper's Safe Cleanup tool:

Go to Cleaning > Safe Cleanup in the toolbar on the left
Select Start Scan. When the scan has completed, tick the box next to Caches
Click on Clean Junk Files. Your device will then start working on removing your caches.
Why is my Mac connected to Wi-Fi but no internet?
Mac connected to Wi-Fi but is not working can happen for a whole host of reasons. Here are some of the main ones:
Technical faults: In many cases, your Wi-Fi not working is because of an issue with your internet provider. Sometimes, connections can drop in certain areas; how long it lasts often depends on each individual circumstance.
Mac software: Glitches in macOS can cause your Wi-Fi to connect but allow you onto the internet. This can happen with both outdated software and new updates that haven't yet been fully indexed.
Coverage: In some houses and apartments, the internet will work better than it does in other parts of the building. This could be due to several reasons, such as thicker walls.
Problems with your router: Wi-Fi says connected but no internet on Mac can also be caused by hardware issues with your router. For example, you might not have updated the firmware or you could have dropped it at some point.
You can check if your MacBook is properly connected to the Wi-Fi by running wireless diagnostics on Mac.
How to fix a Mac connected to Wi-Fi but no Internet?
With some of the main reasons why Mac is offline but connected to Wi-Fi now covered, let's look at how you can actually solve the problem. I'll cover the following in the remainder of this guide:
Below are the solutions in more detail.
Restart MacBook and router
Restarting your MacBook and router will reset your connection and, as a result, should move any difficulties that were stopping your Wi-Fi from working properly.
How to restart MacBook
Go to Apple logo > Restart
When the pop-up window appears, click on Restart again
Wait for your computer to turn off and on again, before signing in on the main start-up page.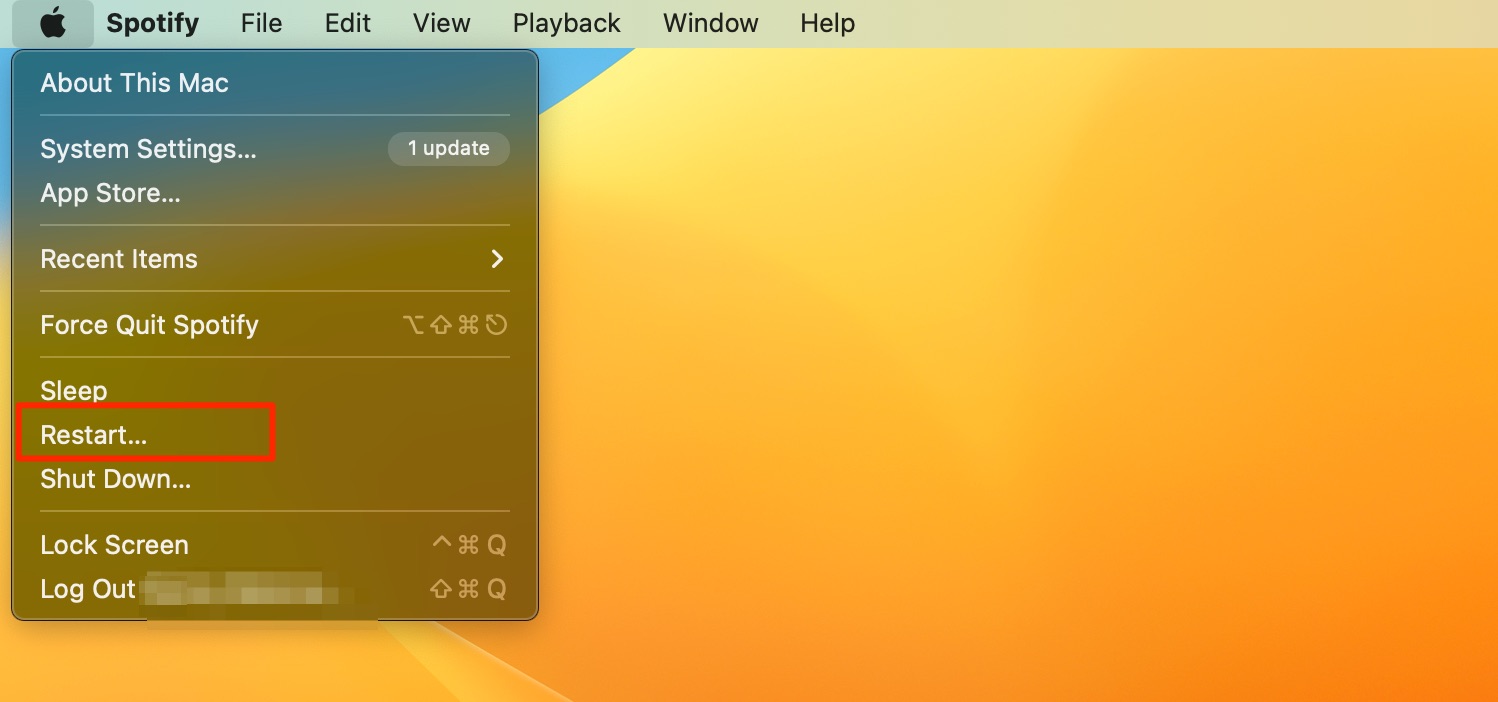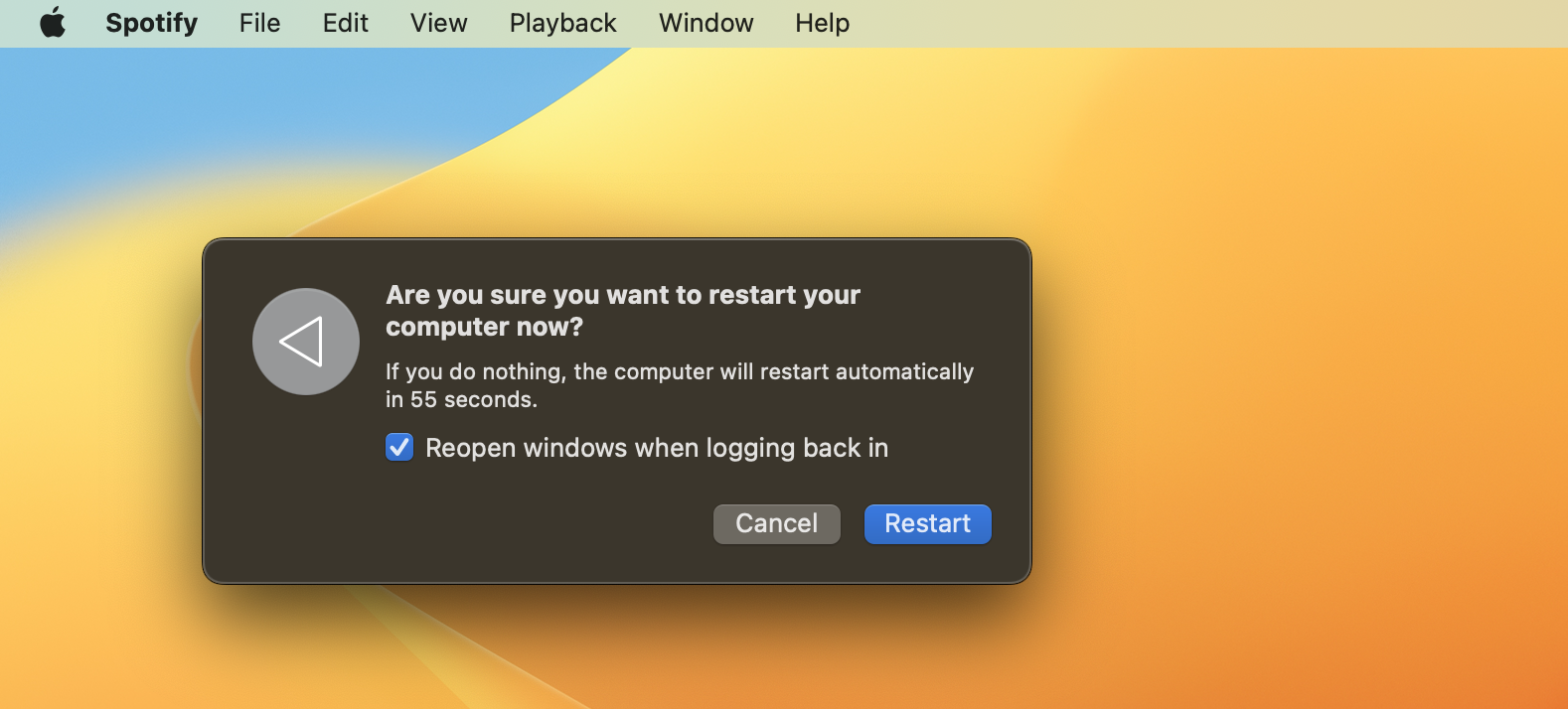 How to restart router
Unplug your router from the wall socket
Turn the power button off
Wait around 30 seconds
Plug your router back into the wall and turn the button back on
Wait for the lights to turn on. You should see the internet one either turn green or switch on.
Besides reconfiguring your Wi-Fi, you can learn how to increase download speed on Mac in several other ways.
Forget Wi-Fi network then reconnect
Forgetting your Wi-Fi and reconnecting can help to clear any glitches that were causing the network to not connect on your Mac.
To forget your Wi-Fi network:
Open System Settings and go to Wi-Fi
Click on the three dots next to your Wi-Fi connection
Select Forget Network
Tap the Remove button when it appears.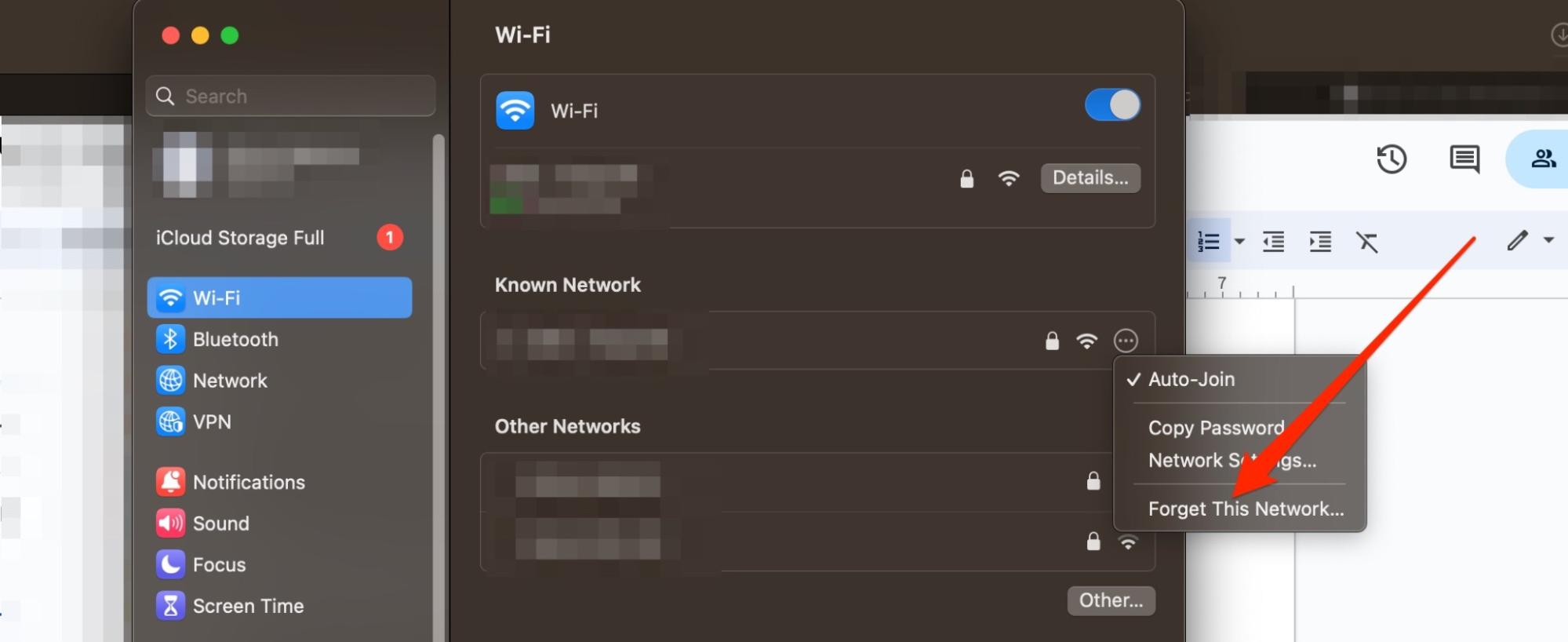 To reconnect to it:
In System Settings > Wi-Fi, look for your preferred internet connection
Hover over it and click on Connect
Enter the network's sign-in details and select OK.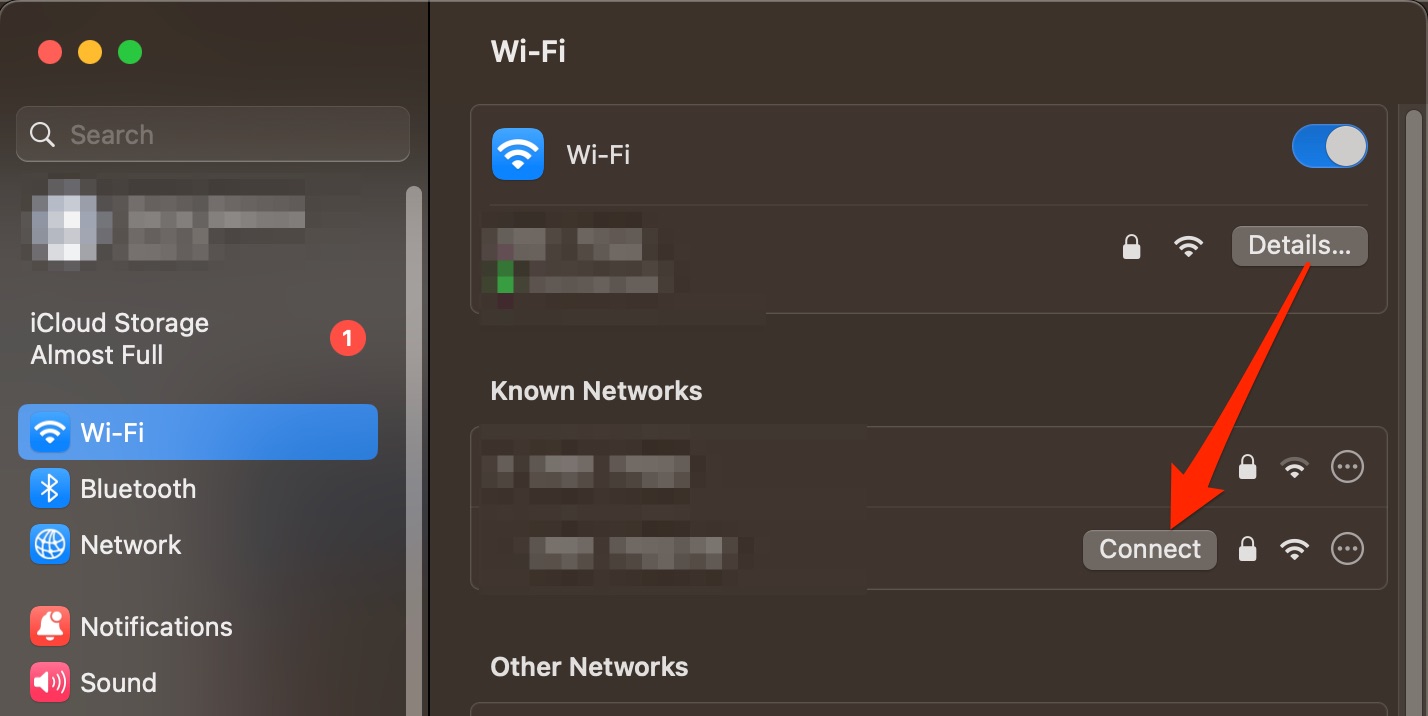 Turn off VPN or security software
VPNs and security software can sometimes block your Wi-Fi from working properly, and turning them off can help you connect to your network.
Here's how to turn off your Mac's VPN:
Go to System Settings > VPN
Toggle your VPN provider off.
If you've activated a firewall, you can follow these steps to switch it off and allow your connection to work again.
In System Settings, go to Network > Firewall
Toggle Firewall off.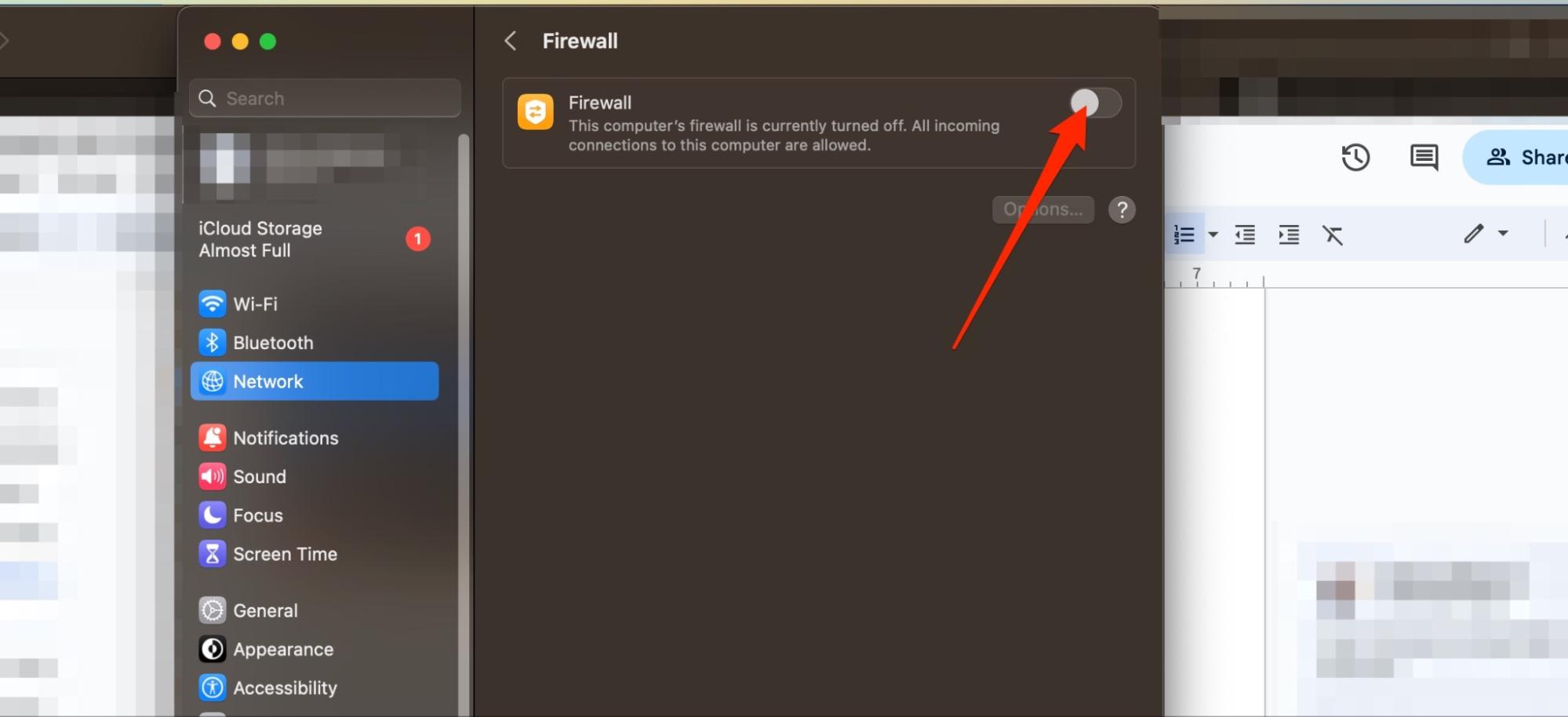 Factory reset router
Factory resetting your router can remove any caches and other discrepancies that were stopping your device from connecting properly. How you reset the box depends on your provider, but you'll often need to get a thin object and push the reset button.
Once you've done that, hold onto the button for around 30-60 seconds. Your router will switch itself back on, and discrepancies that were stopping you from connecting to the internet should now have been removed.
Make sure the router and DNS number are identical
Ensuring that your DNS and router numbers are identical will allow you to confirm whether the issue with your Wi-Fi lies somewhere else. You'll need to go to your router's administrative page to check in that instance, and the process will differ from manufacturer to manufacturer.
To check your Wi-Fi DNS servers, follow these instructions:
Go to System Settings > Wi-Fi and click on your internet connection
Select DNS from the list on the left-hand side. Here, you'll find your DNS numbers.
Setup date, time, and location
Setting up your time and location can ensure that your Mac doesn't think you're trying to access the network remotely, which could result in it thinking that the connection is under threat.
Go to System Settings > General > Date & Time
Toggle Set time and date automatically off
Enter your password or use Touch ID
Click on Set next to Date and time
Change your date and time settings.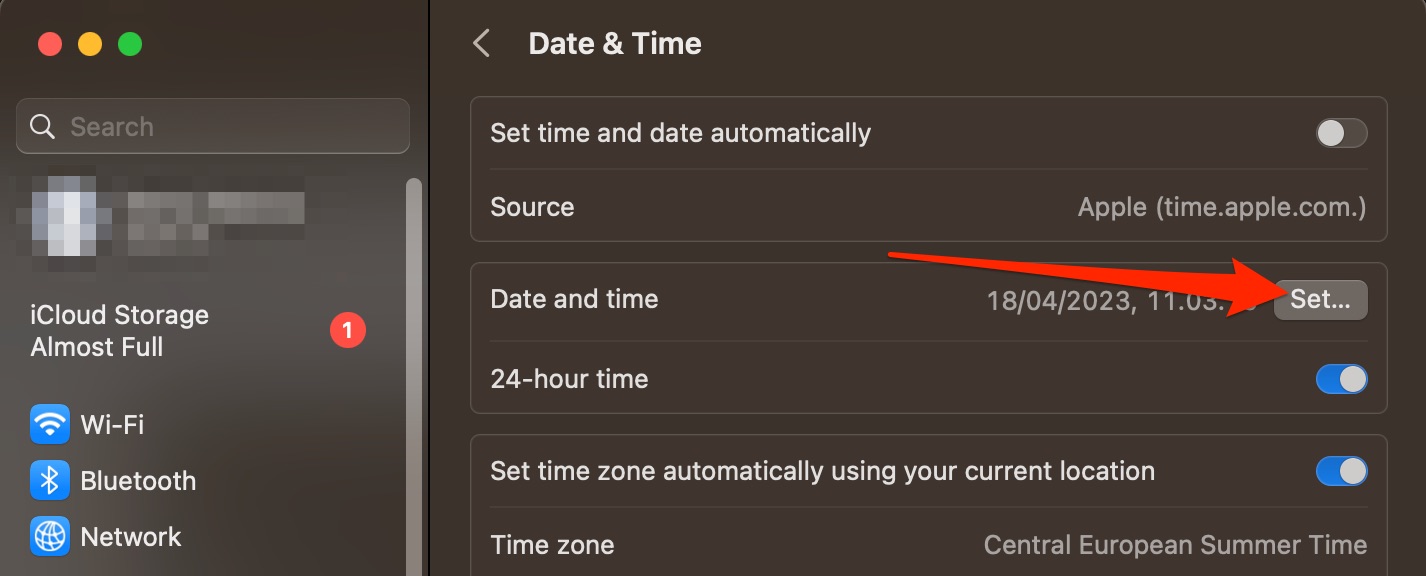 Update macOS on MacBook
Wi-Fi on but no internet on Mac? Try updating your computer software to fix possible patchiness that you might otherwise be experiencing.
In System Settings > General, click on Software Update
Tap Update Now if your Mac shows new software to install
Click on Agree when you see the Apple terms and conditions appear
Wait for your Mac to install your software. Your device will probably restart more than once during the process.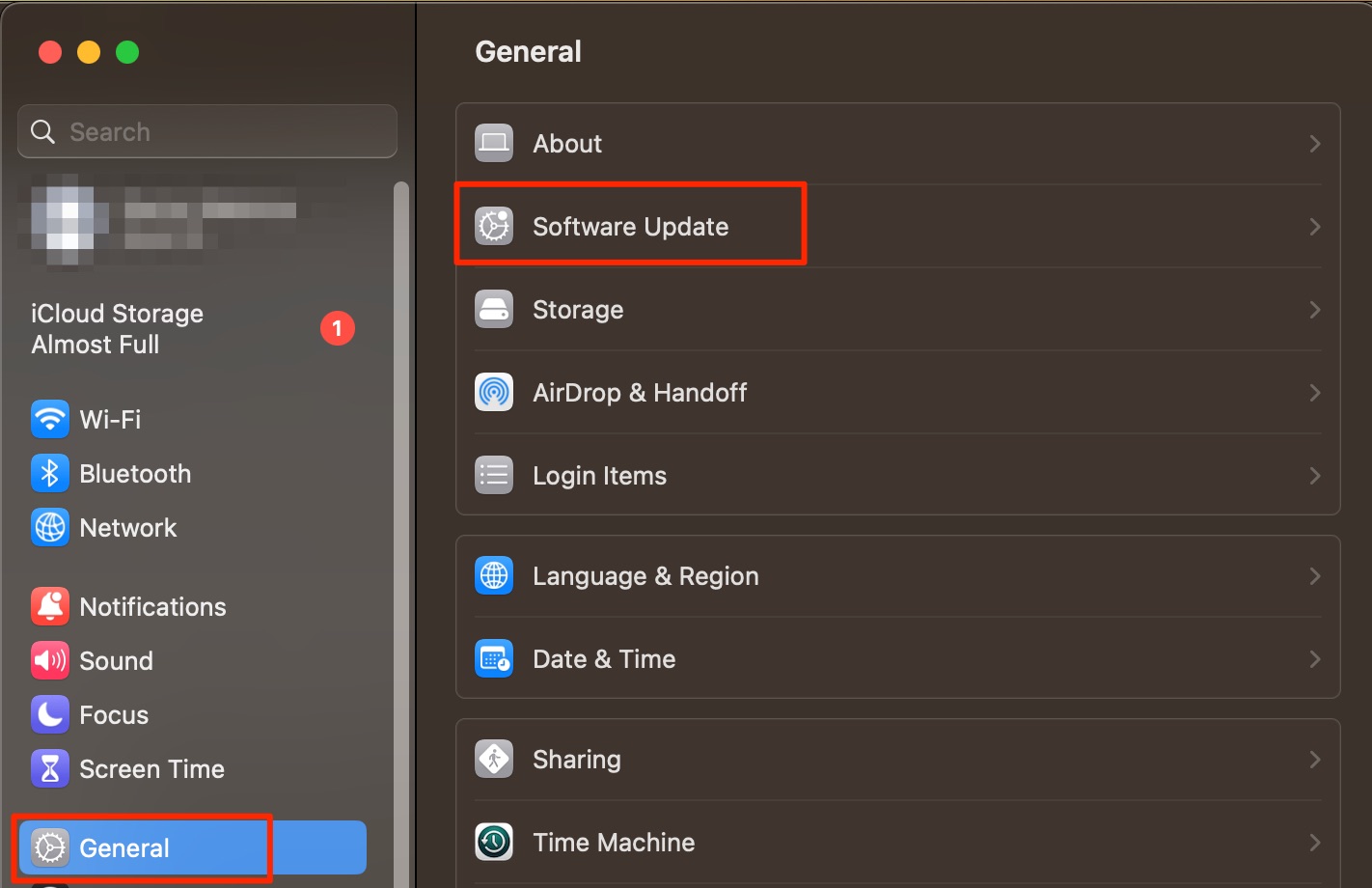 Stop mDNSResponder from running
mDNSResponder normally doesn't cause problems, but it can—in some cases—stop your Wi-Fi network from connecting properly on your Mac.
Open Activity Monitor and choose mDNSResponder
Hit Force Quit when the pop-up menu appears on your device.
Change Mac's Domain Name System (DNS)
Changing your Mac DNS can help ensure that all of the information you see is correct, which will allow your device to sign into your network properly.
Go to System Settings > Wi-Fi and click on your preferred network
Select DNS
Click on the + button and enter your new DNS settings.
Disconnect all USB accessories
Disconnecting your USB accessories can help your Wi-Fi connect as your device doesn't need to focus on performing so many actions at once. However, you shouldn't unplug anything before you've safely ejected your device.
You can eject your hard drives and whatnot by clicking control + your trackpad at the same time on the respective icon. Select Eject and wait for your computer to do the rest.
Prioritize network
Prioritizing a network will help your Mac determine what it should connect to at first.
Open System Settings and go to Network
Click on the three dots at the bottom of your screen
Choose Set Service Order
Drag your networks in the order that you want to prioritize them.
Renew the DHCP lease in network preferences
Renewing your DHCP lease will ensure that your IP address is up-to-date.
Go to System Settings > Network and click on the network you want to renew
Select Details > TCP/IP
Tap Renew DHCP Lease > OK.
Create a new network location
Making a new location for your network can help simplify connecting to the Wi-Fi for your computer.
In the Network section of System Settings, click on the three dots icon
Select Edit Locations
Tap the + icon
Enter your network location's new name
Hit Done once everything looks good to you.
Clean up usernames and profiles
Removing usernames and profiles that are no longer needed on your Mac can help keep your device more organized and stop settings from clashing with one another.
Go to System Settings > Privacy & Security > Profiles
Select the profile you want to remove and tap the - button.
Reset network preferences
Resetting your network preferences is an ideal choice if you're still encountering challenges with your Wi-Fi not connecting on your Mac.
In System Settings > Wi-Fi, scroll to the bottom and select Advanced
Under Known Networks, tap the three dots icon
Select Remove From List
Tap Remove when you see the dropdown menu.
Now reconnect to your Mac Wi-Fi
Having your Wi-Fi not connected is infuriating, especially when you've got important work to do. Luckily, you can try several steps to solve the problem—some of which are simpler to grasp than others. Having read this guide, you should have a good understanding of why your Mac won't connect to the internet, along with what you can do to fix the problem.
You can start by clearing your cache, and MacKeeper's Safe Cleanup tool makes it easy for you to do precisely that.