A slow internet connection can ruin many things — both the fun stuff and the more serious. Web pages and apps will take ages to load, video calls will freeze and disconnect intermittently, and playing online games or streaming movies becomes a painful experience.
In this tutorial, we'll show you how to test the internet speed on Mac and 7 simple ways to speed up your MacBook or iMac's Wi-Fi connection:
Why is my internet running slow on Mac?
There are a number of factors that could affect your Mac's internet speed. Your internet provider may be experiencing a service outage, there could be a temporary glitch with your router, or your Mac's Wi-Fi configuration files could be corrupt, etc.
A VPN connection can also slow down your internet speed. If your Mac is connected to a VPN, disable the VPN and check if that restores the connection to full speed. Your web browser could also be at the root of the problem.
The next section will provide a number of tips to help you restore your Mac's internet connection to full speed.
How to speed up the internet on Mac: 7 tips to try
1. Test connection speed
The first step to diagnosing a slow internet problem is to test your connection speed. Fast.com and Speedtest.net are two reliable services that let you check internet speed on Mac (and other devices).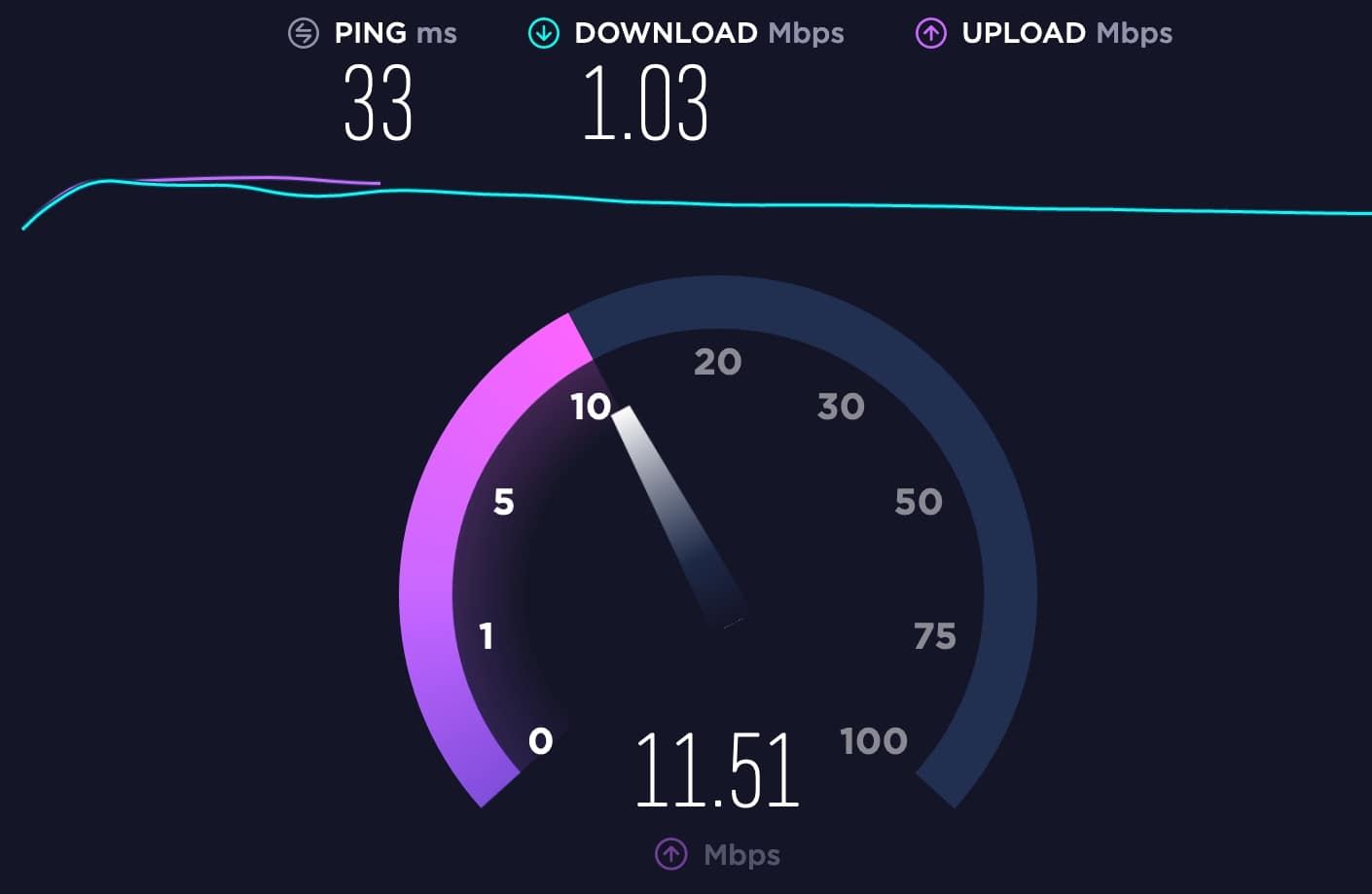 Visit any of the websites on your preferred web browser and wait for a detailed connectivity report — this usually contains download and upload speeds. If the speeds in the report fall way below the advertised speed of your internet plan, then your connection is slow.
2. Troubleshoot your router
Adjust router location and check for signal interference
If you're experiencing slow internet speed on a Wi-Fi connection, make sure your wireless router is working correctly. And not only that, but you should also ensure that the router is optimally located (in your room, home, or office) for a fast internet connection.
A router's location — as well as its proximity to your Mac — also plays a huge role in determining connection speed. The farther the router from your Mac, the weaker the signal strength and the slower the connection speed. Move your Mac closer to the router and make sure there is no interference. Electronic devices, kitchen appliances, and other wireless devices can block and weaken your router's signal.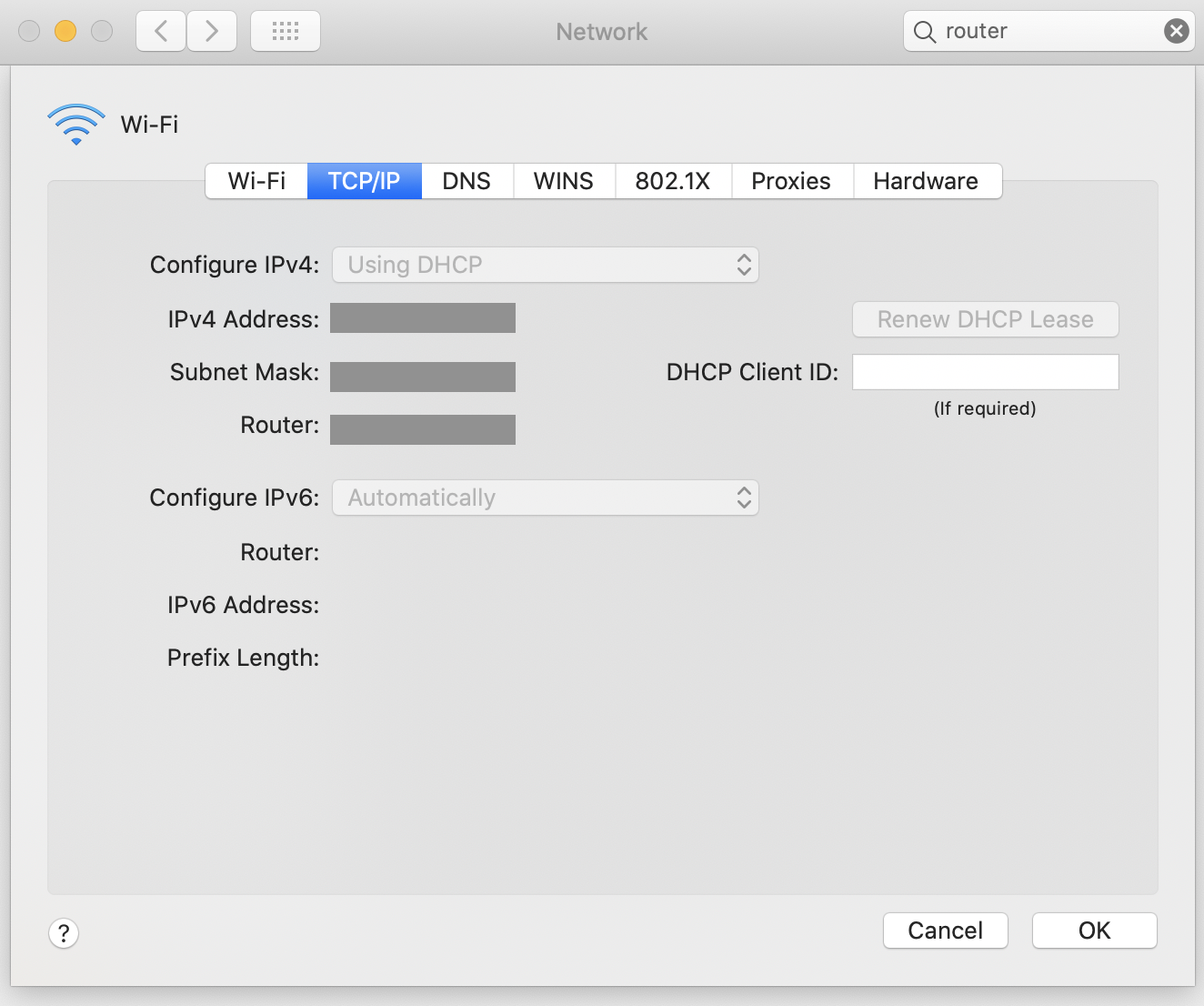 If your router has antennas, adjust them and ensure they're vertical. You could use a Wi-Fi extender if you have one. Contact your internet provider if the problem persists; the service downtime could be an issue at their end.
Check router status lights
You should also check the router lights to confirm the internet connection's status or strength. A solid LED color typically indicates a solid/stable connection while a blinking or red status light usually translates to connection downtime or outage. Indicator lights will differ based on your router brand and model. Check the instruction manual to confirm what each status light means.
Restart or reset your router
If other devices are also experiencing slow internet speed, restart your router. That could restore the network back to normality. Shut it down, wait a few seconds, then turn it back on. If the problem persists, reset your router. Refer to the instructional manual or manufacturer's website to learn how to reset your router model.
3. Switch to another web browser
You may encounter delays in accessing web pages, find downloads are slow, and videos constantly buffer if your web browser is malfunctioning — this is not because your internet is slow. You can resolve browser issues by clearing the browser cache and history. If you still can't access websites or they take forever to load, try using another browser (check out some of the best internet browsers for Mac).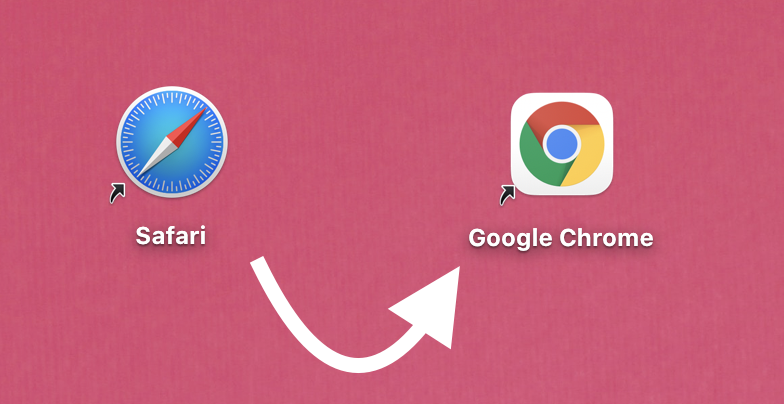 Downloading multiple files simultaneously may also slow down your Mac's network speed. Pause the files in your browser's download queue and download them one at a time instead.
4. Run the Wireless Diagnostics Tool
macOS has a built-in tool that can analyze a Wi-Fi network for connectivity issues and attempt to fix them. If you discover that all apps on your Mac — not just web browsers — take a long time to execute internet-dependent tasks, run the Wireless Diagnostics tool.
Connect to the Wi-Fi network and follow the steps below:
1. Hold the Option button on your keyboard and click the Wi-Fi icon on the menu bar
2. Select Open Wireless Diagnostics

3. Click Continue and follow the prompts to proceed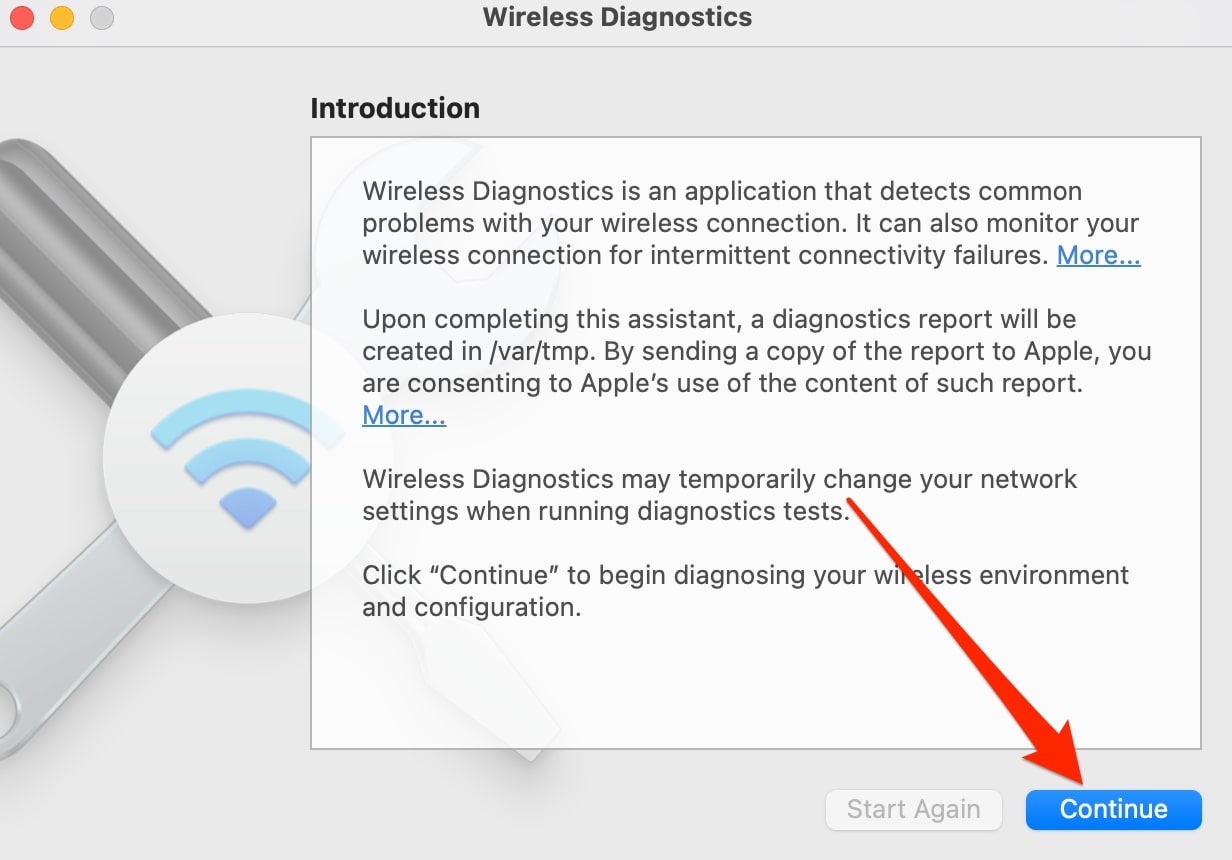 The Wireless Diagnostics tool will scan your Mac and recommend the appropriate troubleshooting solution to any network-related problem it finds.
5. Restart your Mac
Yes, rebooting your Mac absolutely can fix performance issues like slow internet connection and other network-related problems. If a wireless connection is blazing fast on any other device but yours, reboot your Mac and rejoin the network. Click the Apple logo on the menu bar and select Restart.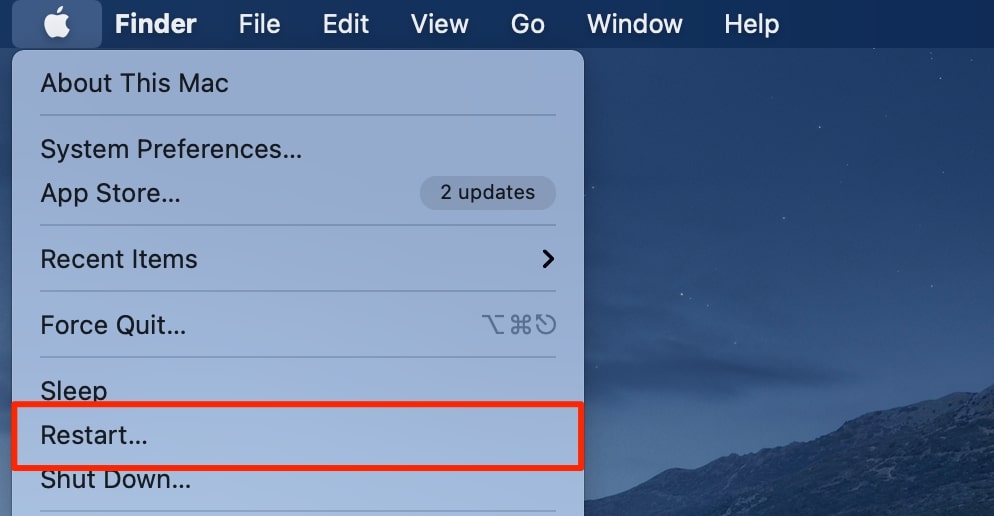 Make sure you close all active apps so you don't lose any important and unsaved documents.
6. Reset Wi-Fi settings
Mac connectivity issues can sometimes be a tough nut to crack. If your network speed is still running slow despite trying all the recommended solutions above, resetting your Mac's Wi-Fi settings might help.
This reverts your Mac's Wi-Fi configuration and network preferences to the factory default setting. You should note that performing a network reset will remove all previously-connected Wi-Fi networks from your Mac. Therefore, you'll have to re-enter the password to rejoin networks after resetting your Wi-Fi settings.
If you can't remember the password to your networks, go through our comprehensive tutorial on how to find a Wi-Fi password on a Mac before you proceed with resetting Wi-Fi settings.
Method 1: Reset Wi-Fi Settings from System Preferences
This is one of the easiest ways to reset Mac's network settings.
Follow the steps below to get it done:
1. Launch System Preferences and click on Network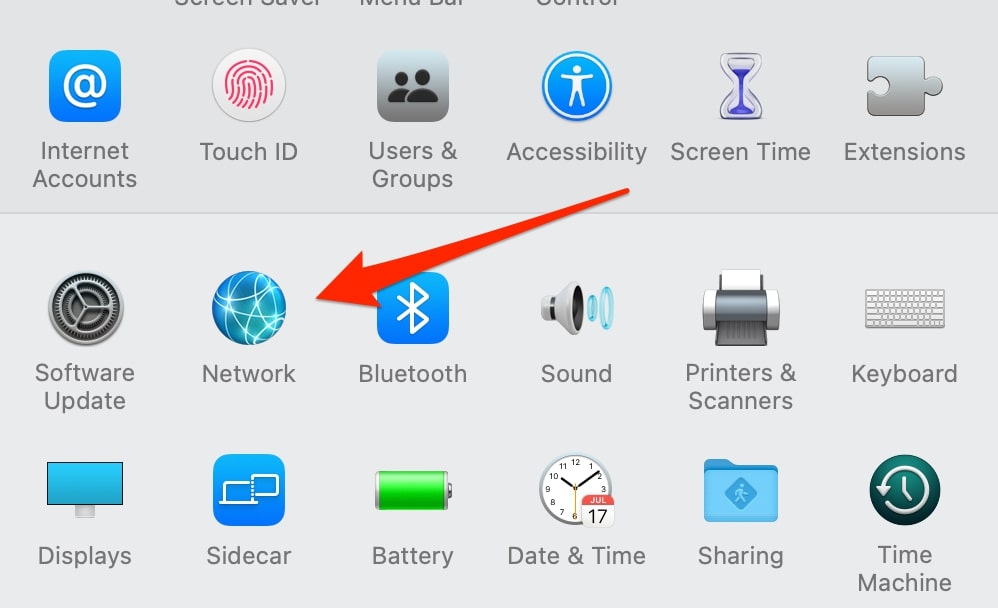 2. Select Wi-Fi on the left sidebar and click the minus (—) icon in the bottom-left corner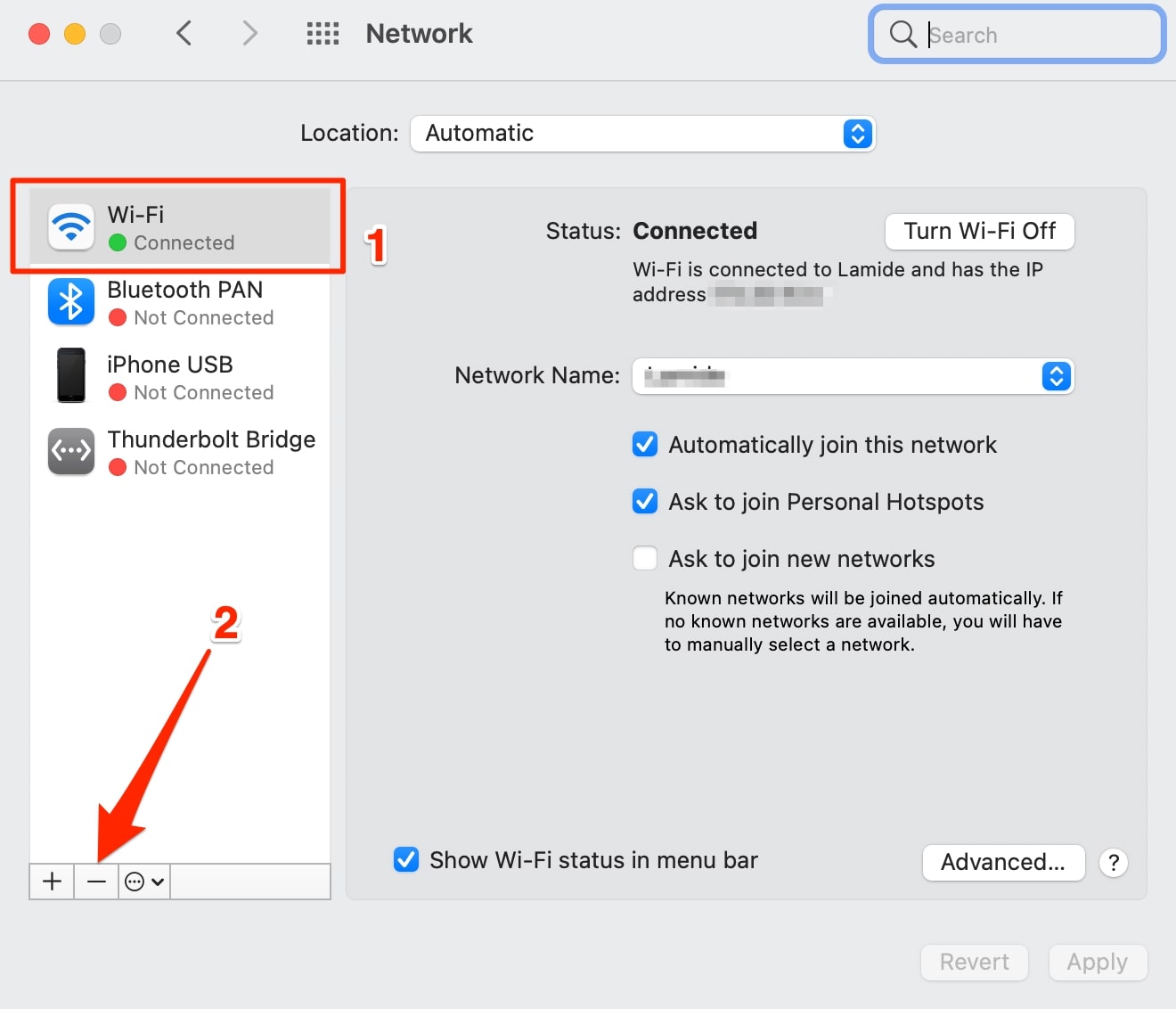 3. Click Apply to continue
This will remove the Wi-Fi interface and disconnect your Mac from any active wireless connection.
4. Wait for a few seconds and click the plus (+) icon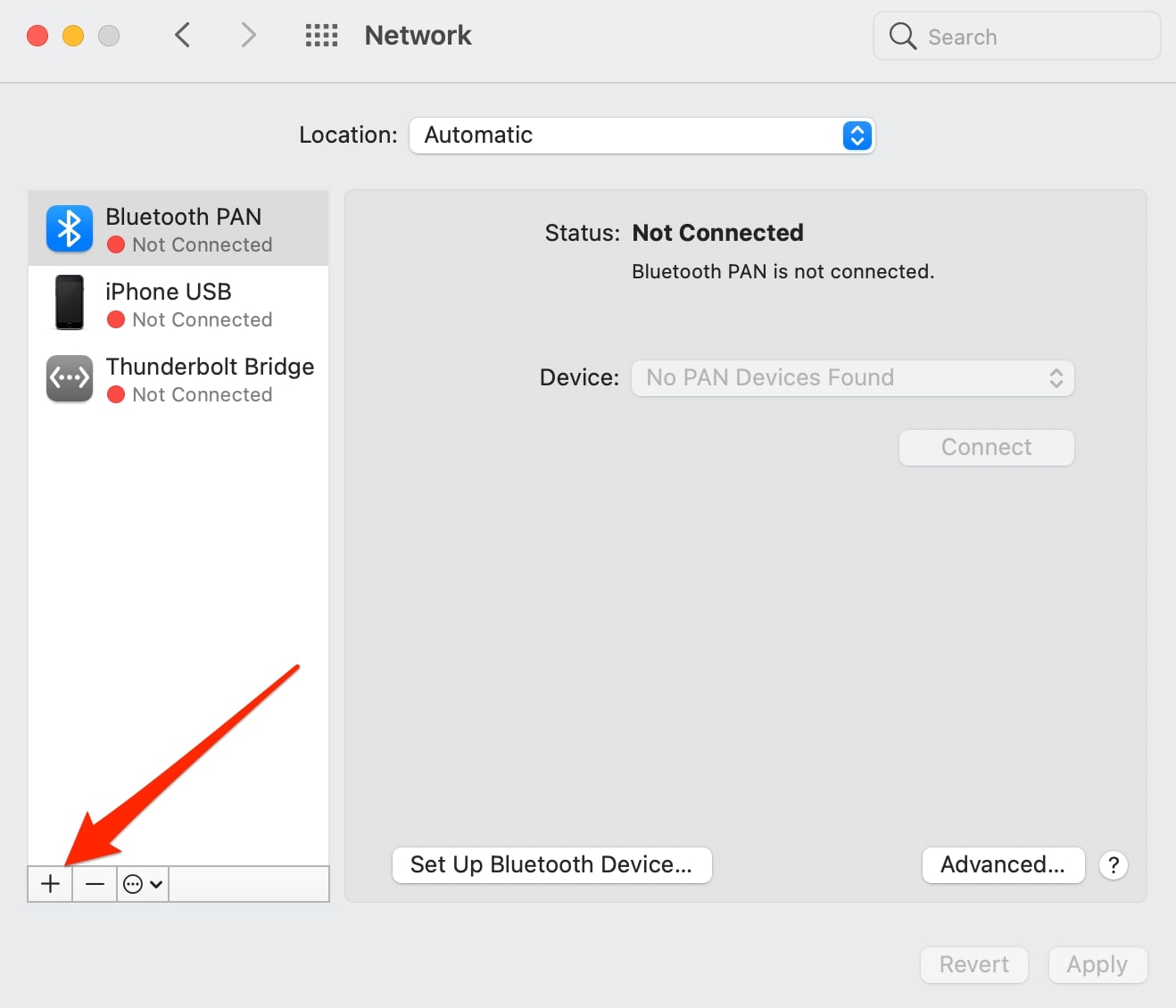 5. Click the Interface drop-down button and select Wi-Fi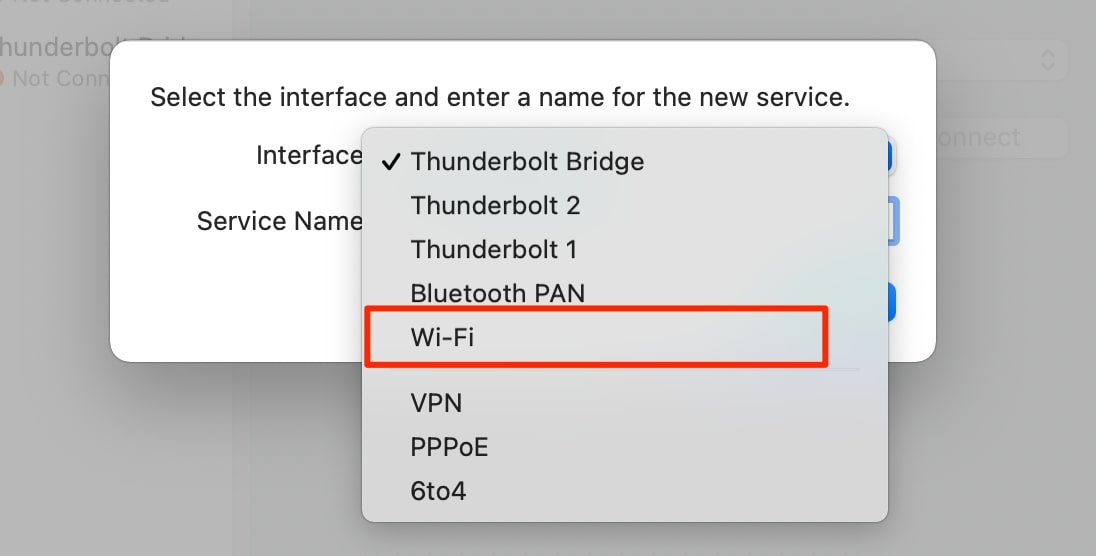 6. Click Create to continue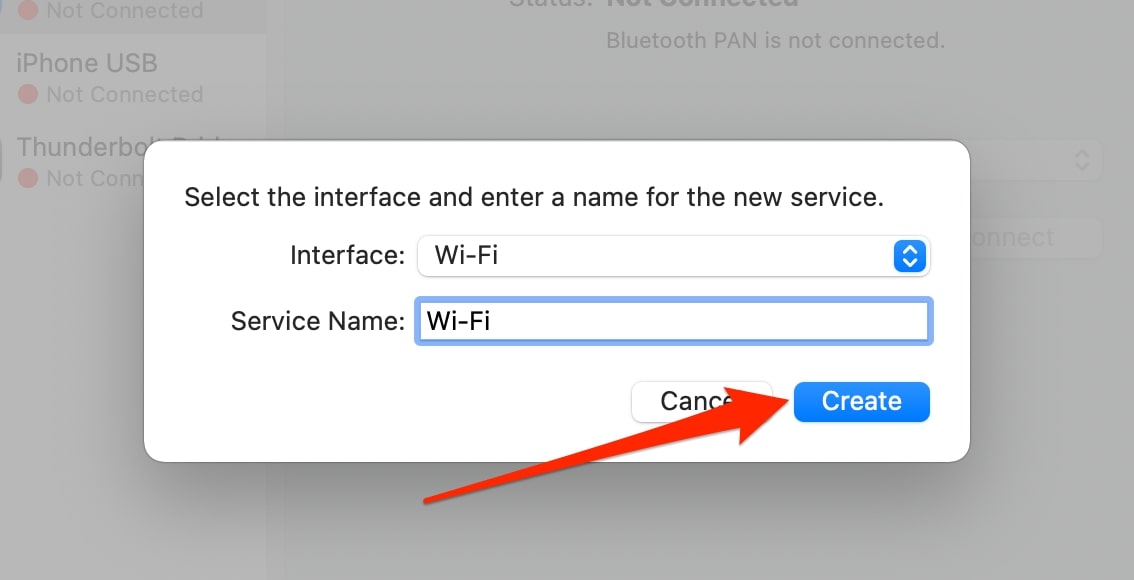 7. Click Apply to save the change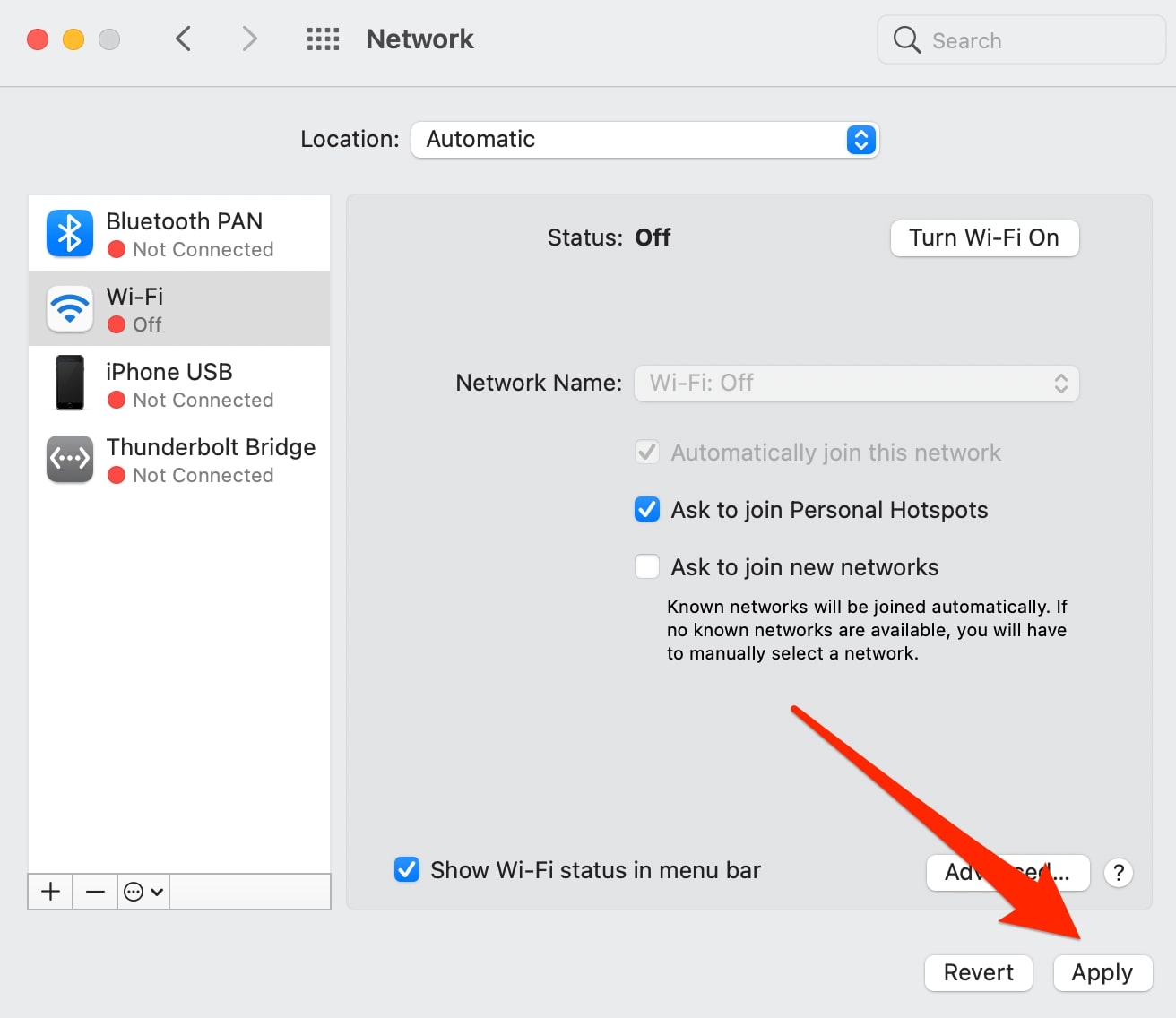 Turn on your Mac's Wi-Fi, reconnect to the network, and test the connection speed.
Method 2: Delete your Mac's network configuration files
You may experience Wi-Fi connectivity issues on your Mac if the files holding your Mac's network configurations and settings corrupts. Deleting these files can restore your internet connection back to normal.
macOS will automatically create fresh network configuration files, so you have nothing to worry about.
Turn off your Mac's Wi-Fi and follow the steps below:
1. Click anywhere on your Mac's desktop and press Command + Shift + G to launch the Go to Folder dialog box

2. Paste the path below in the box and click Go

/Library/Preferences/SystemConfiguration/

3. Locate the following files and move them to the Bin:
NetworkInterfaces.plist
preferences.plist
com.apple.wifi.message-tracer.plist
com.apple.airport.preferences.plist
com.apple.network.eapolclient.configuration.plist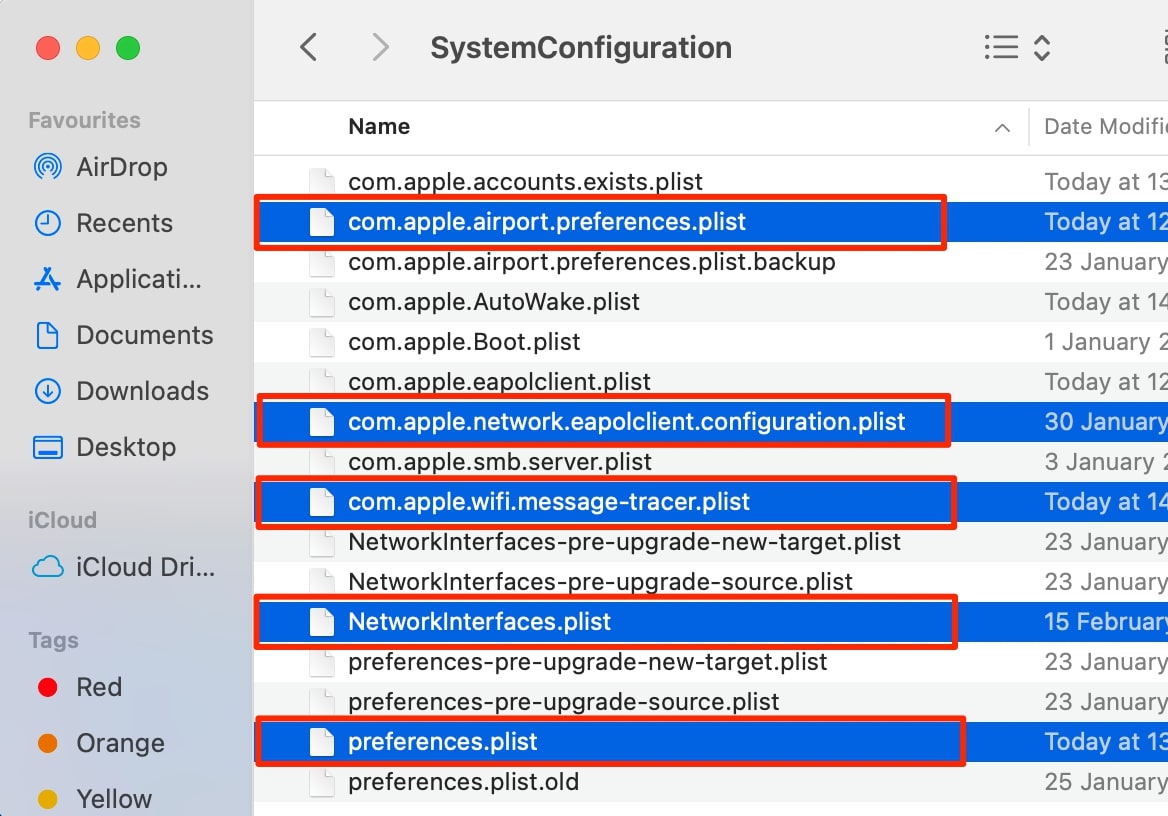 Alternatively, move them to another folder on your Mac to serve as a backup.
4. Reboot your computer. macOS will create new preference plist files when your Mac comes back on.
7. Use an Ethernet cable instead of Wi-Fi
An ethernet (or wired) connection is generally faster and more stable than Wi-Fi. If a router's internet is running slow on your Mac, try establishing a direct connection with the router using an ethernet cable. This should result in a rapid boost in speed and optimize the network quality.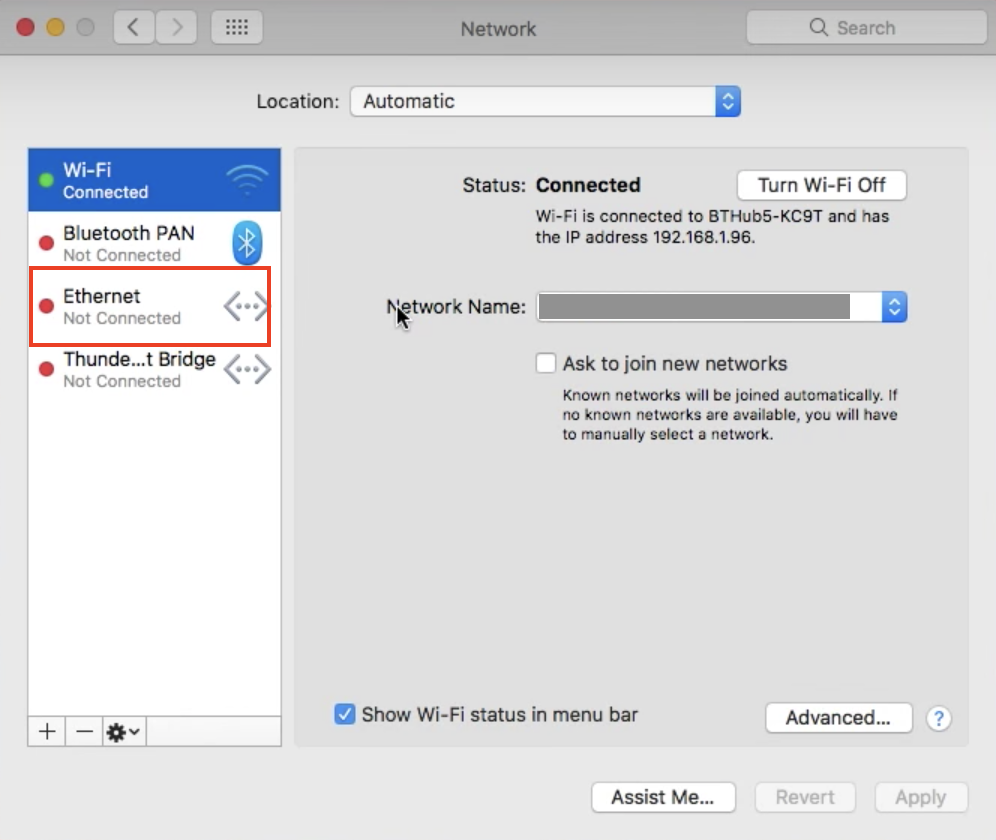 Important: For MacBook models without an ethernet port, use a USB-C to Ethernet adapter or a USB-C hub with an ethernet port.
Fast internet or nothing
We're confident that at least one of the solutions in this guide will help fix your Mac's slow internet issues. If the problem persists, you should reach out to your internet provider.
You could also try visiting an authorized Apple Service Center to get your Mac examined for any hardware damage; a faulty Wi-Fi antenna can also cause slow internet speed. If there's no authorized Apple Service Center near you, or you are reluctant to take your Mac outside of where you live or work, contact our premium customer support for an advanced system tune-up.
Read more: