Google Chrome is one of the integral leaders in the browser market. However, it is not perfect. Many Mac users who have ditched Safari in favor of Chrome believe that it is not as fast as it could be. Some people experience crashes, freezes, or the fact that the pages just stop loading.
If Chrome on your Mac does not work the way you want it, do not rush to remove it. There are many factors that contribute to the poor performance of this browser. Fortunately, we have answers to help you get rid of these factors and fix Google Chrome issues in the latest macOS.

How do I stop Chrome from freezing?


Sometimes Chrome gets bogged down with extensions and ads, causing it to freeze up. You can stop that from happening by installing MacKeeper's StopAd extension. StopAd will prevent ads from running unless you want them to, and it'll prevent trackers from following you as well. You can start the StopAd installation from within MacKeeper.

Open MacKeeper, and select StopAd from the left-hand side

Where it says Chrome extension, click the Install button

This will open your web browser on the StopAd page of the Chrome Web Store

Click Add to Chrome

Click Add extension

You can download MacKeeper for free and give it a try, so it's worth trying, especially as you get one free fix included.
Chrome running slow on Mac
Let's look into other reasons why is Chrome running so slow on Mac:
Your battery drains too fast
The browser easts up a lot of your CPU resources
Excessive cache or cookies
Extensions cause freezing
Failed update of Chrome
Mac battery runs out quickly
Chrome is considered one of the fastest browsers, which means it can use more CPU resources than other ones alone. Of course, such loading leads to a rapid discharge of the battery. And this becomes a real problem for the user.
If you want to extend battery life and speed up your browser, check which extensions are consuming the most of your resources.
Google Chrome using significant energy
Open the Task Manager menu in Chrome and sort the list by memory size. Is easy to open it, just click on the Chrome menu and then go to More tools and Task manager.

Now you can determine which websites are taking up the most of your memory. You can still visit those, but close the tabs when you don't plan to use them. Even if these websites or extensions don't require a lot of memory, the number of tabs itself has a huge impact on the performance of your browser.
Browser responsiveness tends to be slow
If your browser stopped working or responds slowly, the reason may be that Chrome is consuming too much of your processor's resources. If the available resources are insufficient, it slows down.
What you can do now is deal with the cache. On one hand, your browsing data and history stored in your browser really help speed up your surfing. On the other hand, they prevent you from using Chrome effectively.
Safe Cleanup tool in MacKeeper is the easiest way to clean your browser and fix the holes associated with it With the Safe Cleanup feature in MacKeeper you can clear Google Chrome Caches.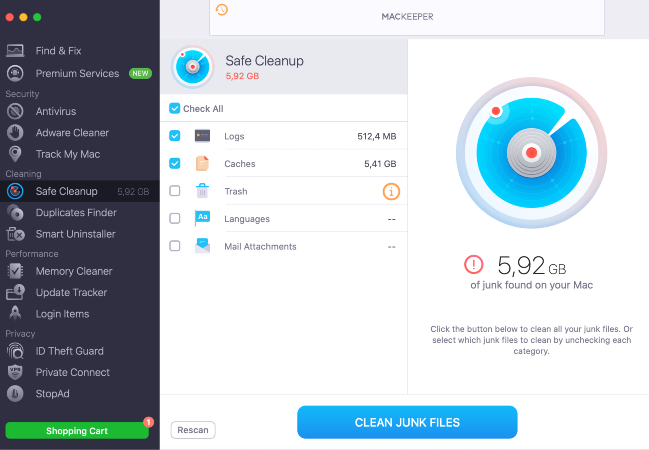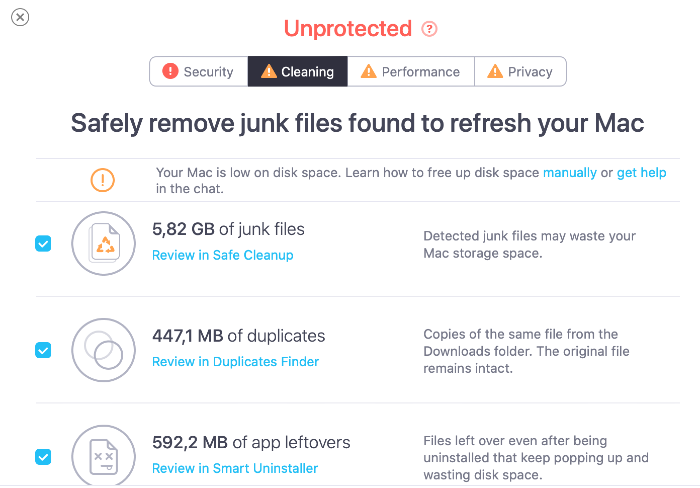 If your browser still keeps freezing, try clearing the cache manually:
Start Chrome
Open Settings
Go to the More tools section
Go to Clear Browsing Data
Tick the following: Browsing history, Cookies and other site data, or Cached images and files data — simply what you might want to delete
Or to avoid these manual steps, use a Chrome cleaning tool like MacKeeper.
Chrome keeps crashing on Mac
Chrome crashing all the time can make many users migrate to Safari or some other browsers. However, don't panic, of course, it can be fixed. Chrome Extensions is the next aspect you should pay attention to. In fact, they are meant to improve your life. But if they are damaged, they introduce bugs into Chrome and cause it to crash.
Chrome not loading pages?
The first thing you need to do is update your browser. Check the latest version and make sure you have it installed. You need to open your Chrome, click More at the top right, and go to About Google Chrome.
You also need to update all extensions. If all of a sudden it doesn't work, try manually disabling each of them. Turn them on gradually to check which one caused the crashes in Chrome.
Here is a little instruction on how you can do it:
Start Chrome
Go to Settings, then visit Extensions
Uncheck all extensions to disable them
Close Chrome and open it again
If you find a problem, just remove this extension from the list and enjoy a fast-working browser
We already showed you how to remove the Chrome cache, but there are a few more ideas you can try:
Close all browser tabs
Go to Settings — Advanced — Reset Settings
Re-login to all your Google accounts
Try to work in incognito mode and see what result it gives
Reinstall Chrome
Use Activity Monitor if you need to force quit any processes that are being updated in the background. These can be Dropbox, Alfred, Google Drive, etc.
Google Chrome won't open on Mac
Google Chrome browser refuses to open or start? Your displeasure is easy to understand. But don't worry, you are not alone. This problem is familiar to many macOS users and we know a solution:
The first thing you need to do is make sure your Chrome is not already running. You can check this by simultaneously holding down the Option, Command (⌘), and Esc (Escape) keys. If you see Google Chrome listed, click Force Quit and reopen your browser.
If you don't see it, go to the Finder, and simply type Go and Go to Folder as well. Enter ~/Library/Application Support in the box and click Go. It will open a folder, you need the one with the 'Google' name. Right-click — choose Get Info. Open the section Sharing & Permissions and unlock it. If you're admin, you can enter your password to change permissions. Click the user's Privilege menu and change them to Read&Write. Apply changes. Restart your Chrome app to get the result.
How to restart Chrome
If the browser is stuck, then you can rely on Force Quit and do a Mac restart. Click on the Apple logo — from the drop-down menu choose Force Quit — choose Google Chrome and force quit it. That's it.
If your mouse or trackpad is not responding, press and hold down the Command (⌘) + Option + Escape keys. Choose your browser from the list and force close the Google Chrome.
Main tips on how to fix Chrome is not responding
Close all tabs. Working with several tabs may lead to RAM overload. It is impossible to load a new window, app, or extension. So, start with closing all tabs except the tab with the error message. It is also a good idea to have an extension that controls unused tabs, e.g. Tab Suspender
Restart browser. A lot of users consider this tip to be their favorite. Something doesn't work? Just close it and start again. Close all windows, make a coffee, and reopen the browser again. You can paste chrome://restart in the search bar to do it automatically. Force quit will help you if it is completely frozen
Reboot the Mac. It is one of the most efficient troubleshooting steps ever
Disable all apps and extensions. If you don't know what is the reason for your browser's freezing, just disable all of them one-by-one. Narrow things down, and you'll find the source of the problem
Check your Mac for malware. Sometimes it is not because of Chrome but because of different viruses. MacKeeper is your best friend at this stage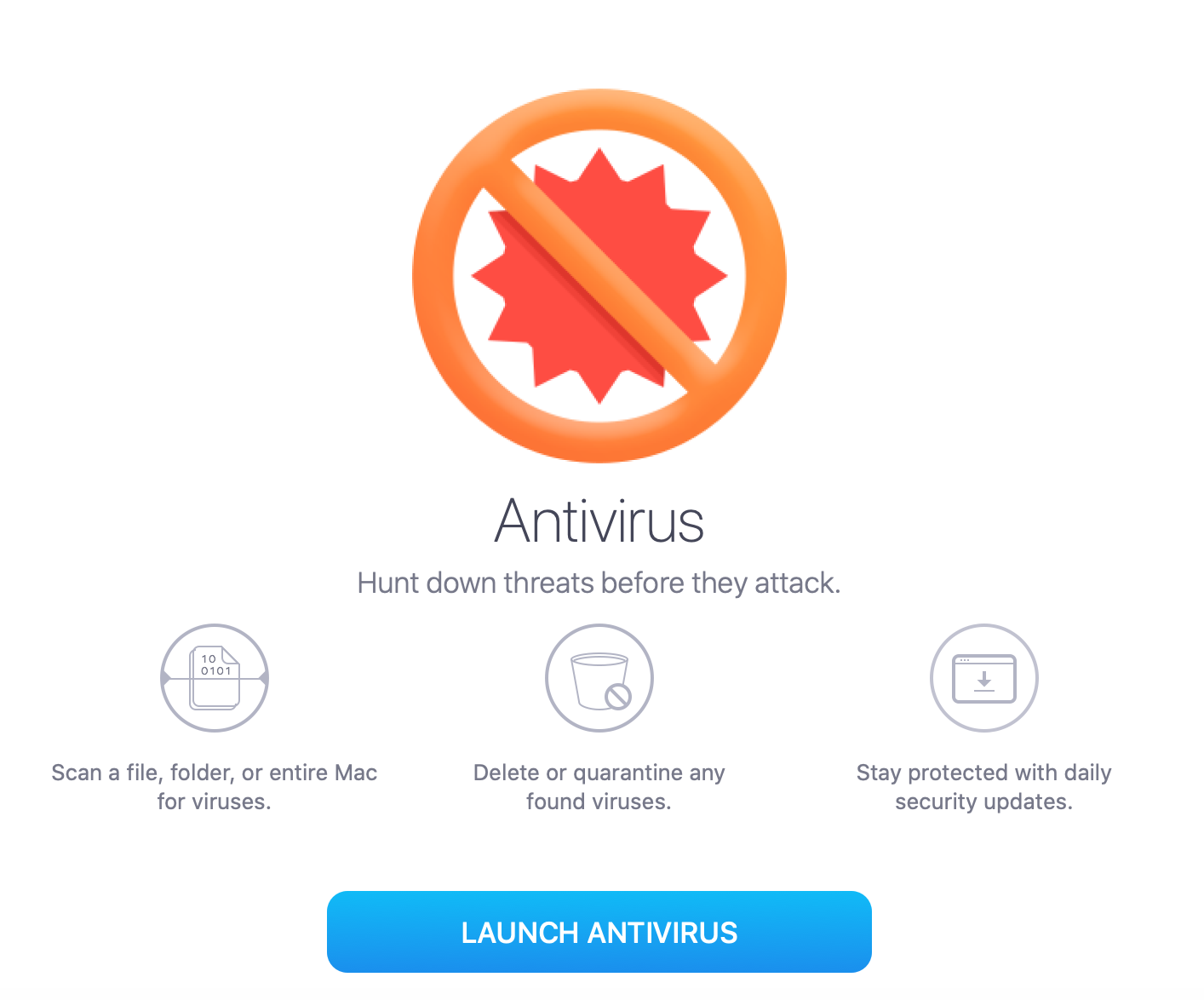 Reset browser to its default state. Of course, it is not so easy because you'll lose all your settings and cookies, but it is efficient. Don't forget to use Chrome Sync if you want to save bookmarks and passwords and restore them without efforts. If you have important data, back it up without excuses
Reinstall browser. Delete Chrome on a Mac and hard refresh Chrome. You can say goodbye to all data that isn't stored with Chrome Sync, so be careful enough.
Visit the Google Chrome Help Page. Google has a lot of answers, and if you have some questions for the community, most likely you're not the only one.
As you see, there're a lot of ways to go before you just delete Chrome, use something like Opera or Mozilla...and go back to Safari. It is ok if you like another browser, and find it more useful for your tasks. However, make sure that your Mac is safe enough, and that you don't have any issues with malware or similar software.