In this article you will find the following:
A Trojan or Trojan horse is a type of malware that hides its true intent in some way. As you can probably guess, they get their name from Greek mythology. But instead of an army of Greek soldiers hiding inside a giant wooden horse to gain entry to the city of Troy, these Trojans contain malware. This will be hidden in something that looks innocuous like an app or an email attachment. Often, it will only activate when you try to open the infected file.
In this guide, we'll look at how to tell if your Mac is infected and how to remove a Trojan from your Mac.
How to remove a Trojan from your Mac
Detecting a Trojan on your Mac is just one part of the puzzle. If you think you've got one, finding a way to remove it is your next task. Here are a few ways our experts collected and described for you to cope with a Trojan removal on your Macbook.
Delete or uninstall the infected file
If you've recently downloaded a file or installed an app or an extension from an untrusted location, it could be the source of your Trojan. Simply deleting it could be enough to fix the problem — although it's a bit of a long shot, as most malware is harder to remove. It's worth trying, though, particularly using a tool like MacKeeper's Smart Uninstaller.
Using Smart Uninstaller, you can remove apps, plugins and all their leftovers:
Download and install MacKeeper
In MacKeeper, select Smart Uninstaller
Click Start scan
Select what you want to uninstall, and click Remove selected.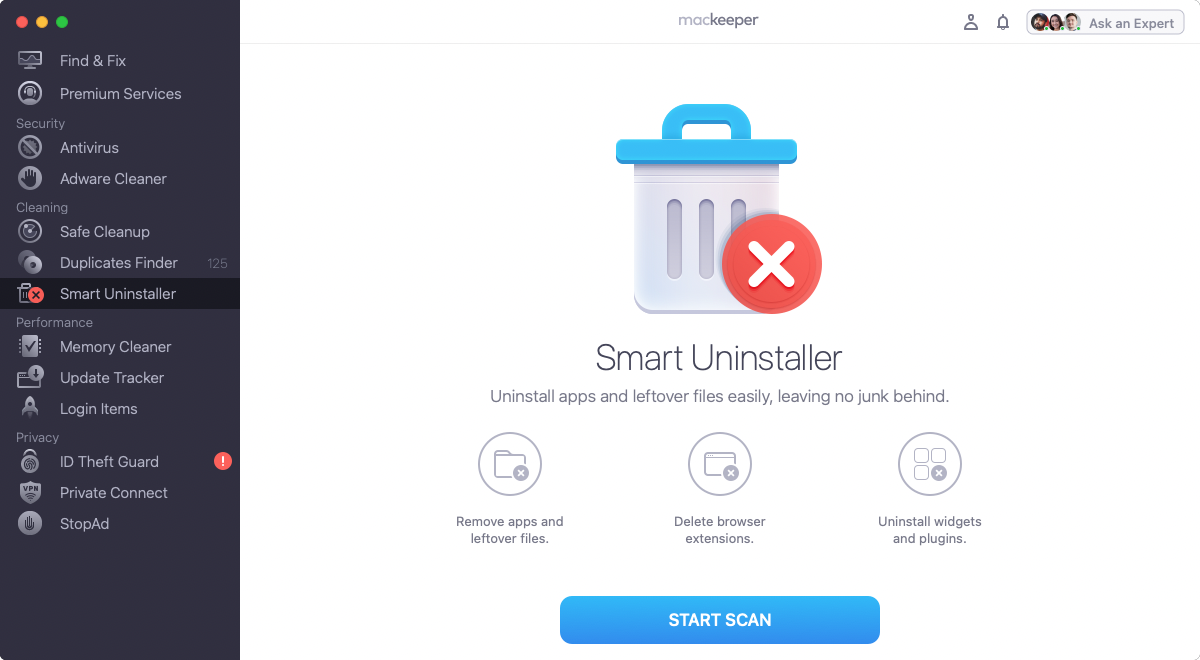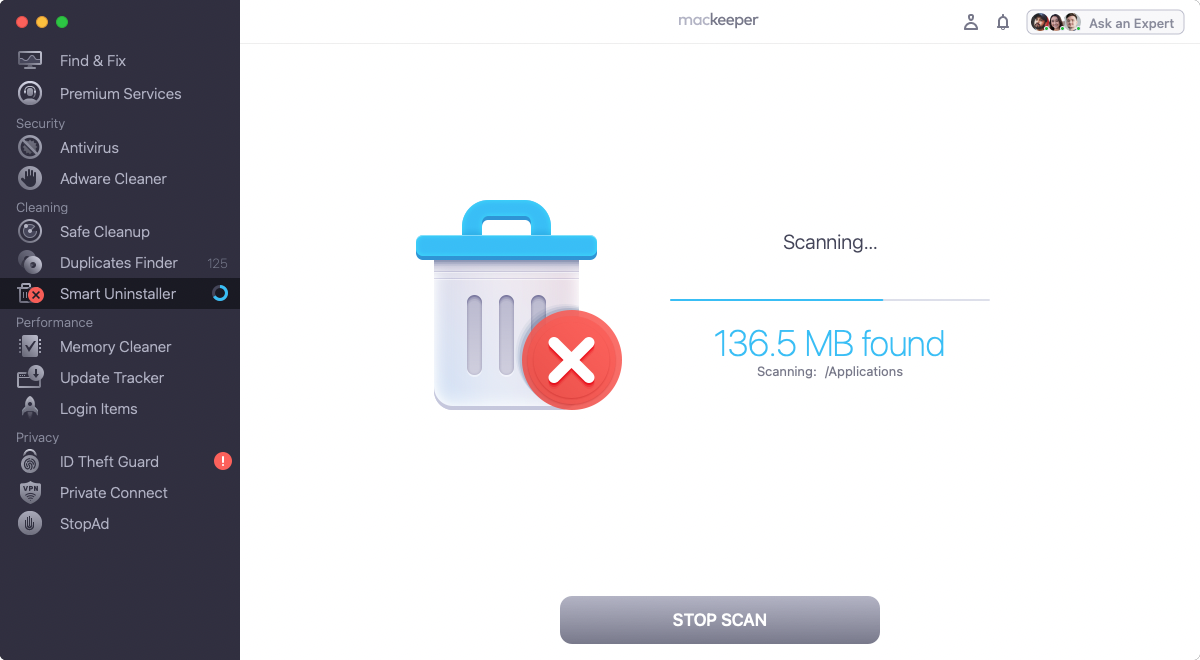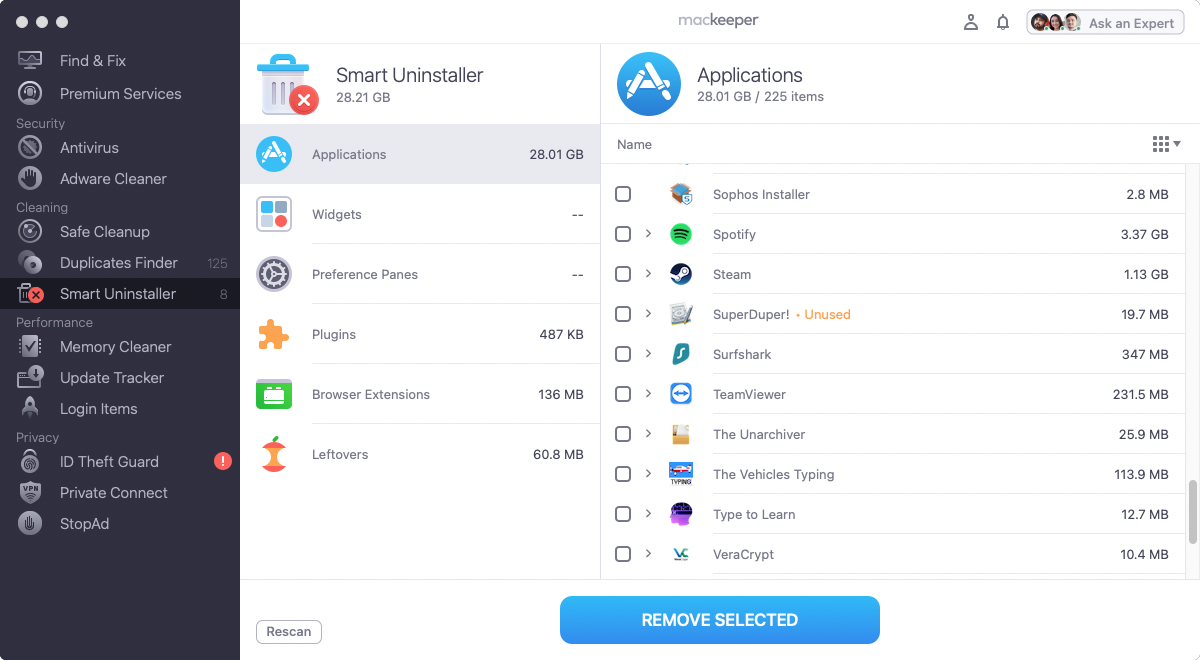 Load a Time Machine backup
Trying to work out if your Mac has a Trojan and then trying to remove it manually is likely to be tricky. It might be simpler to just load a Time Machine backup, one that was made before you installed the infected file.
How to restore your Mac from a Time Machine backup:
Click the Time Machine icon in your menu bar
Select Enter Time Machine
You'll see a stack of Finder windows, each of which is a different backup
Select what you want to restore, and click the Restore button.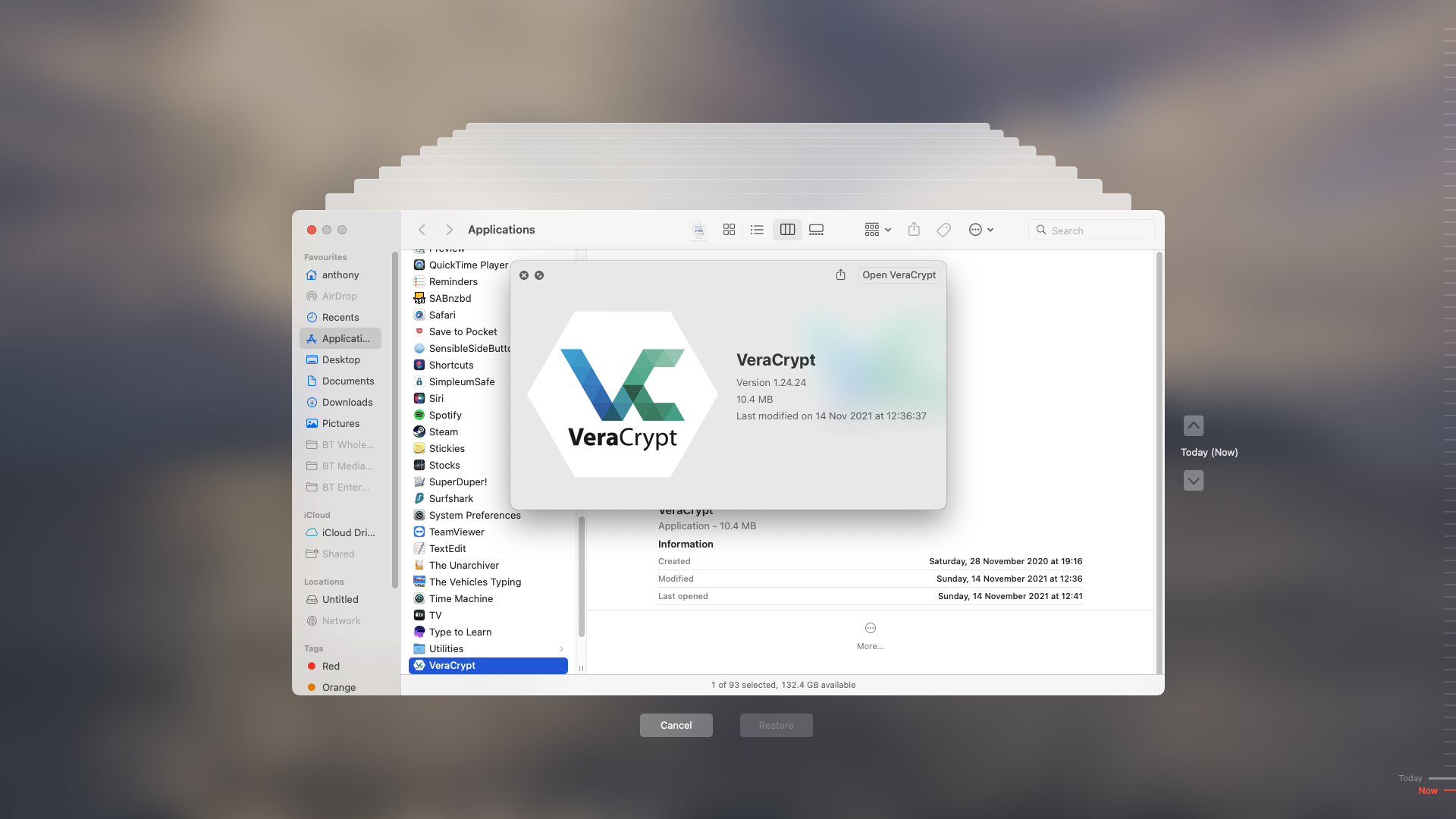 Use antivirus software
Whenever you suspect there might be malware on your Mac, you should run a virus scan. This includes if you think you have a Trojan. Good antivirus software will look inside files to see if they're hiding anything malicious.
Here's how you can run a virus scan with MacKeeper:
Start MacKeeper, and select Antivirus
Click Start scan
If any malware is found, select it, and click Move to quarantine.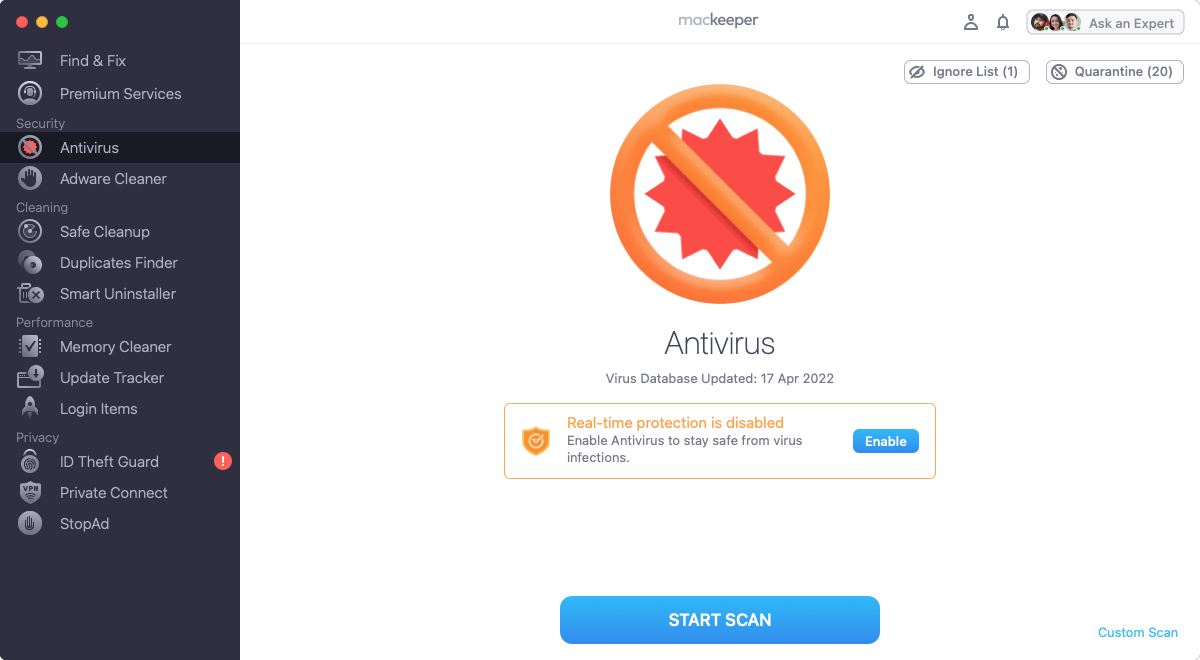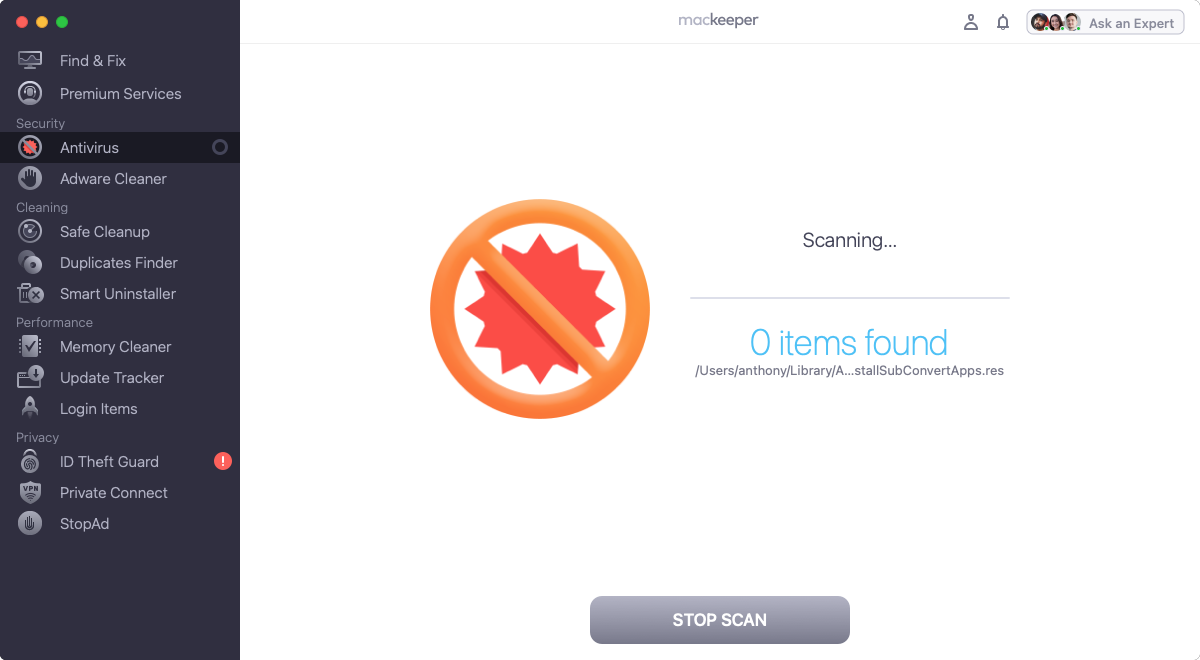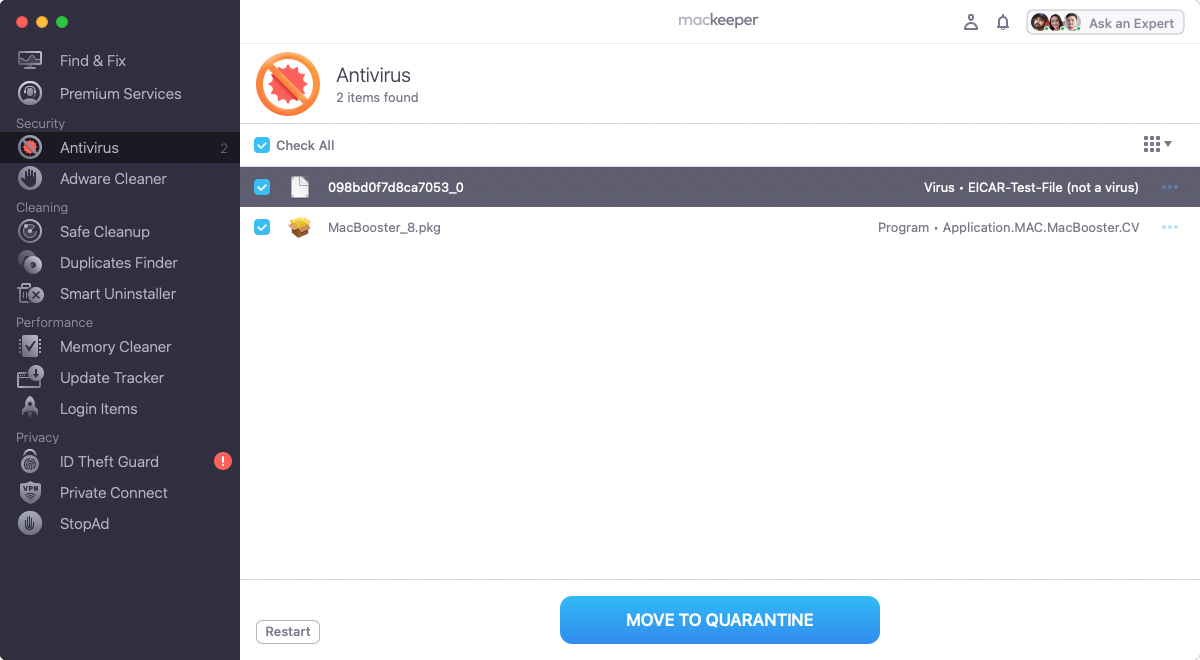 Factory reset your Mac
This is the nuclear option, but if nothing else gets a Trojan off your Mac, you might be best off simply doing a factory reset. That will return your Mac to all its original settings, wiping everything off it, including all your data, so make sure to back up what you need first. To get started you'll need to get into Recovery mode.
Here's how to enter Recovery mode on an M1 Mac:
Turn off your Mac
Now, press and hold the power button
Keep it press until you see Loading startup options
Click Options
Click Continue
Enter your admin password if you're asked for it.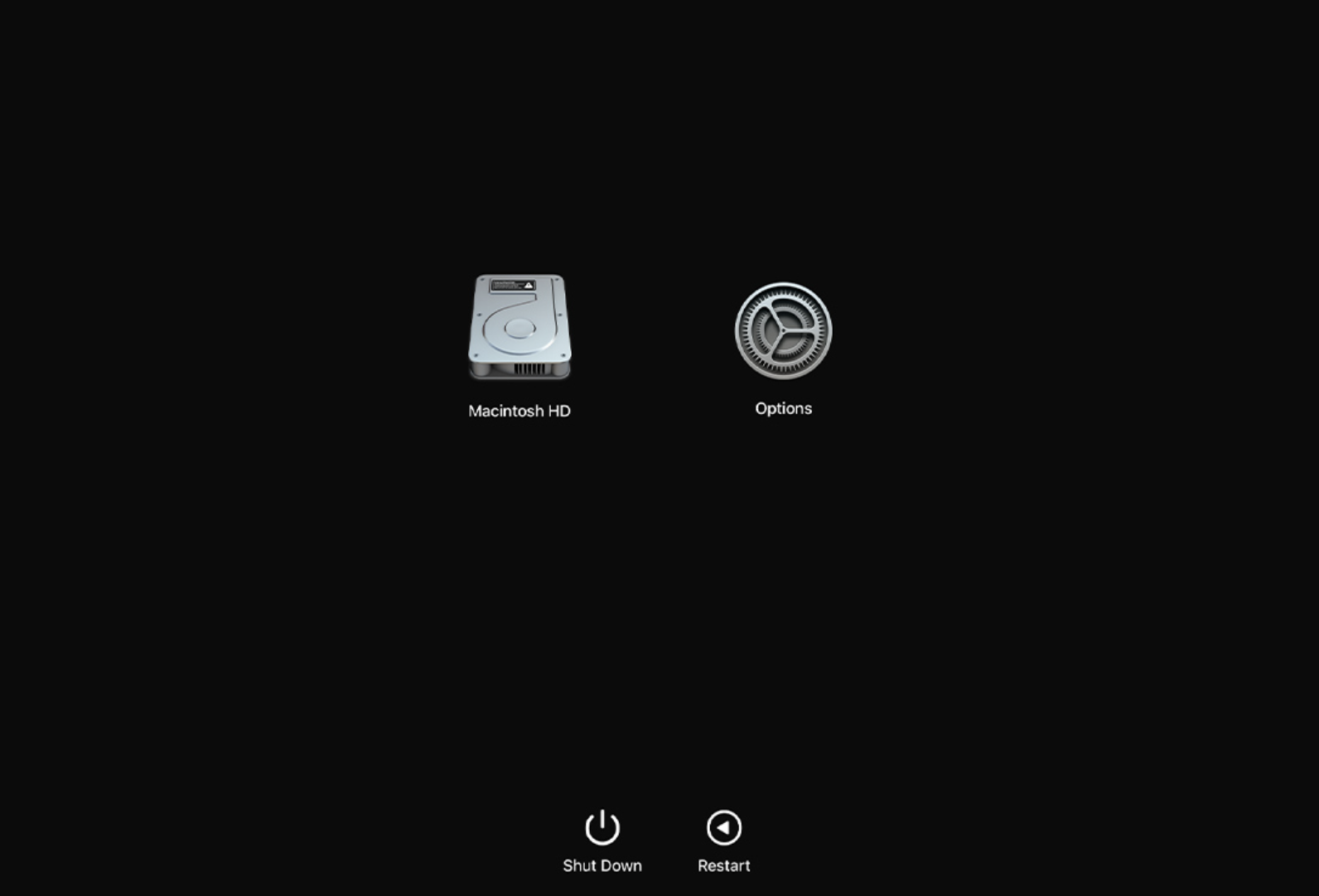 Check out our full guide to factory resetting a Mac for more information.
Are Trojans viruses a threat to Macs?
Although Macs are still fairly secure machines, the days of them being considered immune to malware are well behind us. As Macs grow more popular, they become an increasingly popular target for hackers, who'll use all kinds of attacks, including Trojans.
In February 2022, Microsoft's security team discovered malware that was being hidden in seemingly legitimate apps like video tools, as well in pop-up ads. This Mac Trojan has the power to get around macOS's security features and can even delete evidence of its own existence.
Telltale signs of a Trojan infection
By definition, a Trojan tries to remain hidden — at the very least, until it's time to drop its payload. When that happens, you may notice some of the classic signs of malware infection.
Signs your Mac might have a Trojan virus:
Extremely slow performance
Crashes and freeze-ups
Files deleting themselves
Your antivirus is disabled
More pop-ups
Your web browser gets redirected.
How to prevent future Trojan attacks
Prevention is always better than cure. So what should you do to avoid being affected by Trojans? First of all, our team strongly encourages you to install a security application with real-time protection, such as MacKeeper. This means your Mac is constantly monitored for threats, and you're alerted if anything dangerous or suspicious is downloaded on your machine.
We also insist on your careful abidance with good security practices, like not downloading pirated content, including films and software. And not clicking on ads on untrusted websites or links in pop-ups.
Through these simple steps, you can protect your Mac from Trojans and maybe avoid them ever getting on your Mac in the first place.
Read more:
Sources
[1] https://securityintelligence.com/news/mac-malware-masquerades-as-trading-app-to-steal-and-upload-users-data/
[2] https://www.enigmasoftware.com/trojanmacosgmera-removal/
[3] https://www.av-test.org/en/statistics/malware/