When a USB port suddenly stops working, it can get really annoying. This article will explore why the USB port may not work on your Mac and what to do about it. Here are a few steps you need to take.
Before we start

If your Mac doesn't recognize a USB, the actual problem may be poor overall performance. Just optimize your Mac regularly to avoid many of these cases in the future.

Download MacKeeper and let it do all the dirty work for you! Track app updates, manage login items and control your Mac's memory — all in one app.
1. Check the cable
You might think it's your MacBook USB ports not working, but often the actual problem resides in the cable that connects a device to the computer. Make sure that both ends of the cable fit tightly in their ports. If that's on point, try taking it out and plugging it back in very slowly.
Next, ensure that the cable has sufficient power to supply your device with. If you're trying to connect your Mac to an external hard drive, you may find that some cables work better than others. That's because certain drives need more power than others, and therefore they require cables that can provide that.
2. Check the device
Sometimes, the USB device itself is the root of the problem, which has nothing to do with Mac hardware. As you might do if your Bluetooth isn't working, you can try connecting another Mac device instead. Connected successfully? Great, your Mac is fine (sadly, your USB device is not).
Tip: alternatively, you may check the external device compatibility on the manufacturer's official website. It might require additional software or driver updates to be compatible with the current macOS version.
You can also try a different computer to isolate the problem. Use the same cable but connect your device to another Mac or other type of computer and see if it works. If so, you might need to pay closer attention to your Mac's USB ports.
3. Check and reset USB ports on a Mac
If you think that the cable and the device are not the issue, you should check the ports themselves. Note that dust in dirt in the port cavities makes it harder to establish connection. To make sure that they're clean, use a can of compressed air to apply pressure to them and get rid of any particles of dust. Respectively, check the other device's port and do the same.
Still nothing? It's time to make a fresh start.
Here's how to reset USB ports on a Mac:
You can easily perform a USB port reset by disabling it through Terminal.
Go to Applications → Utilities → Terminal
Paste the command: sudo kextunload IOUSBMassStorageClass.kext
This should reset your USB ports without restarting your computer. To re-enable them, read through the next stages to reset the SMC.

4. Reset the SMC
If you have established that your cable works with other devices, your Mac must be having a problem. The first thing to try here is resetting your system management controller (SMC).
To reset the SMC on a MacBook:
Shut down the Mac and make sure it's connected to a power source
Press the left Shift + Control + Option keys and hold them for 7 seconds. Then add the Power button to the combination and hold for a further 7 seconds
Release the keys
Restart your computer
If you're using an iMac, Mac mini or Mac Pro, the process of SMC reset is even more straightforward:
Shut down the device and disconnect it from the power supply
Press and hold the power button for 5 seconds
Release the button
Connect the computer to the power source again and restart as usual
5. Reset the NVRAM
Non-volatile random access memory (NVRAM) serves as a local information storage for things like your time zone, volume, display resolution, or language settings. Resetting it might help when laptop USB ports are not working. However, bear in mind that you might lose some of these settings as a result of the reset - you'll probably have to change your date and time preferences afterwards.
To reset NVRAM on a Mac:
Shut down the Mac and make sure it's connected to a power supply
Turn the Mac back on
Immediately as it starts booting hold down Command (⌘) + Option + P + R and wait 20 seconds for NVRAM to restart
You can release the keys after the second startup sound plays. If your Mac has a T2 security chip, release after you see the Apple logo for the second time
6. Uninstall potentially conflicting apps
Sometimes the reason for the USB ports not working on Mac is not as serious as a software issue or hardware malfunctions — it can be simply the USB connection colliding with an application.
You can check if that is the case by starting your Mac in safe mode: restart the computer and, while it's booting, press and hold the Shift key. It will appear to start up as normal, except you'll see a Safe Boot sign in the top right corner of the window.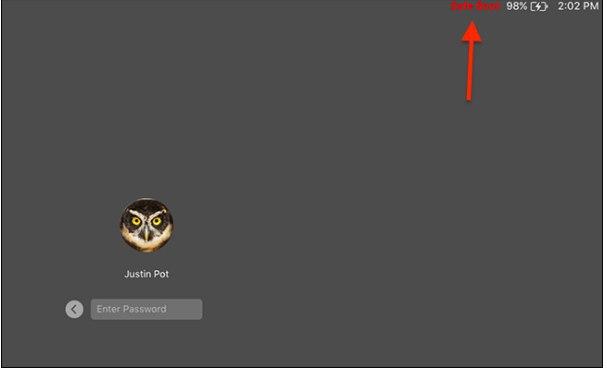 Safe mode disables any non-essential processes such as kernel extensions, runaway apps, or third-party applications. If you find that your USB ports are working properly when booting Mac in safe mode, the problem may be in one of the apps. If it's a more recent issue, try uninstalling any programs that you downloaded in the past few weeks.
7. Check for updates
If you've been messing with macOS updates, you might find that your MacBook experiences all sorts of annoying bugs - from kernel panics to non-working USB ports.
If nothing else helps, check for macOS updates by going to Apple menu → System Preferences → Software Update. If you find that you've missed an important upgrade, make sure you fix it as soon as possible.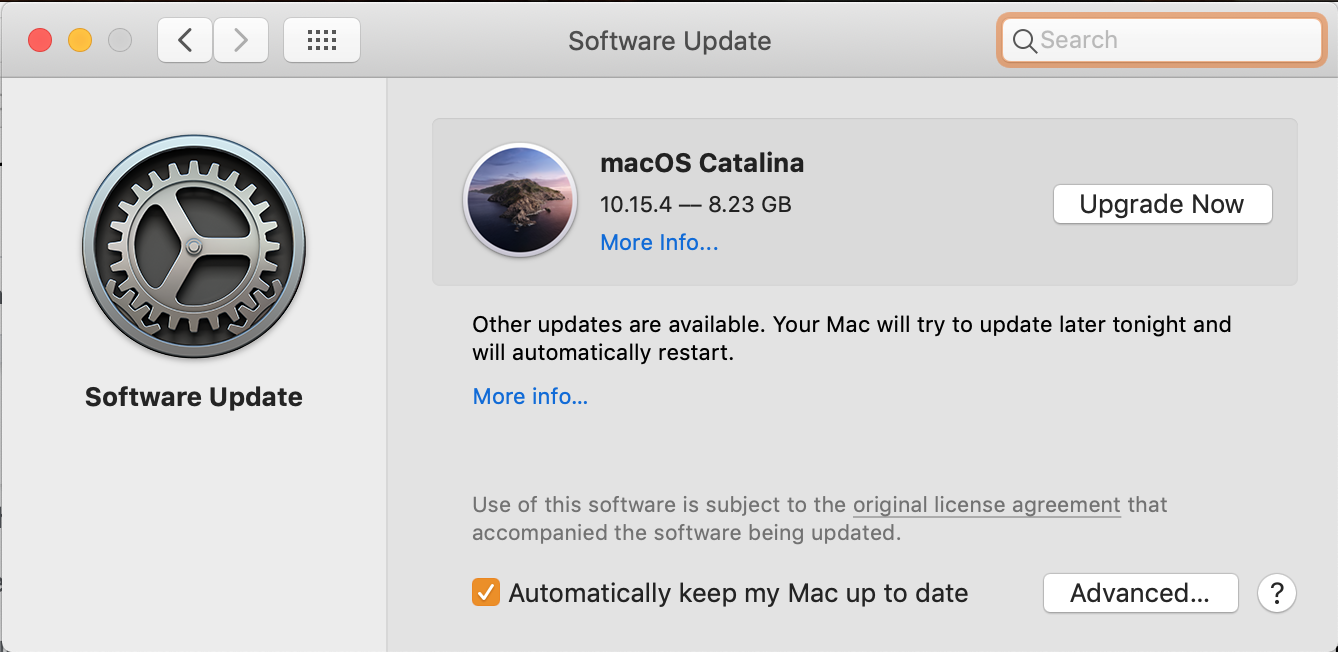 FAQ
Can USB ports go bad?
USB ports can stop functioning if you spill liquids on them, especially if it's a sugary drink. If you spill a liquid on your Mac or USB port, immediately disconnect the computer from the power supply and shut it down, dry the affected area, and leave it to rest for a little while to prevent permanent damage.
How do I check my USB ports are working on a Mac?
When you connect a device to your Mac via a USB port, it should appear in System Information. Go to Apple menu → About This Mac and click on the System Report button in the Overview tab. Search for your external device.
How much does it cost to fix USB ports on a MacBook Pro?
Generally, you will have to pay from $100 to $250 depending on the complexity of a problem and the specific model of your Mac. To find out the exact amount, contact your local Apple service centre and ask them for advice.
Why does only one of my USB ports work on a Mac?
Most of the time this problem doesn't have anything to do with the port itself. Make sure that the device you're trying to connect has not failed. If that's not the case, check that it is compatible with your Mac's model or even macOS in general. Finally, make sure that the device doesn't need a special driver to work properly with your MacBook — to find out, contact the manufacturer.
Read more: