In this article you will find the following:
Anyone who uses a computer knows how frustrating it can be when it starts to slow down. This happens for several reasons. But one culprit we tend to overlook is the WindowServer using up too much CPU on your Mac.
If you're clueless as to what that is or how it could possibly slow down your Mac, we're here to help. Our guide will give you the lowdown on the WindowServer and show you how to lower its CPU usage on your Mac.
Before we start

The easiest way to free up space on your Mac is by cleaning it. While that sounds easy, it can be a tedious task to undertake manually, and you might not get the best results that way. You'd also have to keep making time to repeat the process every time your startup disk gets full. That's why you need software that not only cleans your Mac but frees up disk space in the process. Fortunately, MacKeeper does that and more in just one click.

Open MacKeeper
Click on Safe Cleanup on the side bar
Click on Clean Junk Files
If any are found, MacKeeper will safely remove them.

That's just one of the many tools that come with MacKeeper. Download MacKeeper now to keep your Mac clean and in optimal condition.
How to check how much CPU your Mac's WindowServer uses
By now, you're probably curious about just how much CPU your Mac's WindowServer uses. Thankfully, there's an easy way to find out. Here's how:
Go to Finder > Applications
Double-click on the Utilities folder
Open Activity Monitor
Now click on the CPU tab
Look for WindowServer on the list and check the percentage of CPU it's currently using.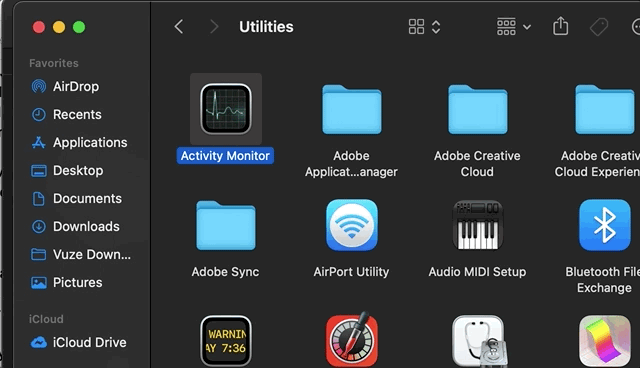 Note from our team:

Anything under 60% is fine. However, if WindowServer is taking up more than that, it's using more CPU cycles than it should. You need to consider reducing that usage.
How to reduce your Mac's WindowServer CPU usage
We now know that multiple factors can increase your Mac's WindowServer CPU usage. Therefore, goes without saying that if you want your Mac to perform optimally, you have to lower its WindowServer CPU usage. Here's how you can do that:
1. Restart your Mac
The quickest and simplest way to reduce your Mac's WindowServer CPU usage is by restarting your device. This often solves a lot of problems and saves you time and energy. And you can do it in a few clicks, too:
Click on the Apple icon in the top-left corner of the screen
Scroll down and select Restart.
Have trouble doing this? Learn how to force shut down a Mac that won't turn off.
2. Declutter your desktop
It's common for files to build up on your desktop over time. In many cases, these are downloads and duplicates you no longer need. That's why you should make a habit of checking your desktop regularly and clean it up as needed.
If you really need to have files on your desktop, it's better to organize them into folders. Otherwise, delete anything that doesn't have to be on it.
A more effective way to achieve this is to use MacKeeper's Safe Cleanup tool. A more effective way to achieve this is to use MacKeeper's Safe Cleanup tool. Take advantage of a one-time free use of Safe Cleanup. It's an easy-to-use software that finds and removes junk files from your Mac in just one click.
These include logs, caches, language files, and much more that can be missed by the human eye. But it doesn't stio there—it continues to scan your Mac for these regularly, so you can remove them at the click of a button and optimize your device.
Here's how to get started:
Download and launch MacKeeper app on your Mac
Click on Safe Cleanup in the left panel, under the Cleaning tab
Check if all the file categories you want to be cleaned up are selected or click on the Check All box at the top
Now click on Clean junk files.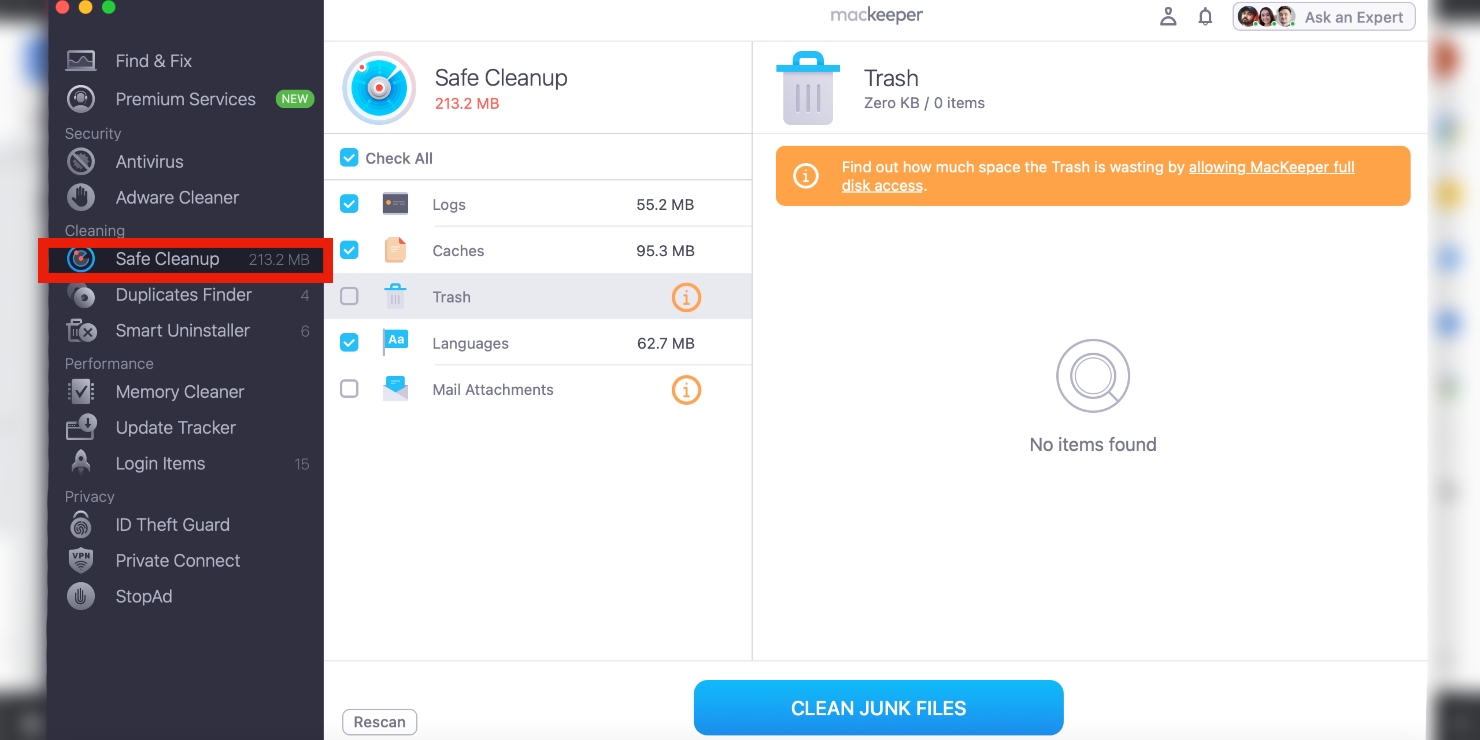 That's it—just four easy steps to cleaning your desktop and Mac. You'll find that it makes your Mac perform better.
Here are more benefits to cleaning your desktop:
It looks breathable
It gives you peace of mind
It makes it easy to find what you're looking for
It helps to keep your Mac's WindowServer CPU usage low.
Clean up your desktop and device often to free up memory on your Mac and ensure that your device stays in optimal condition.
Learn more ways to speed up your slow Mac.
3. Close windows you aren't using
The WindowServer uses more resources if more windows are open on your Mac. For this reason, you must close any windows that you don't need.
On Chrome, click on the window you want to close at the top of your Mac's screen, and then click on the X in the center of the tab
On Safari, hover over the tab you want to close, and then click on the X on the left of the tab.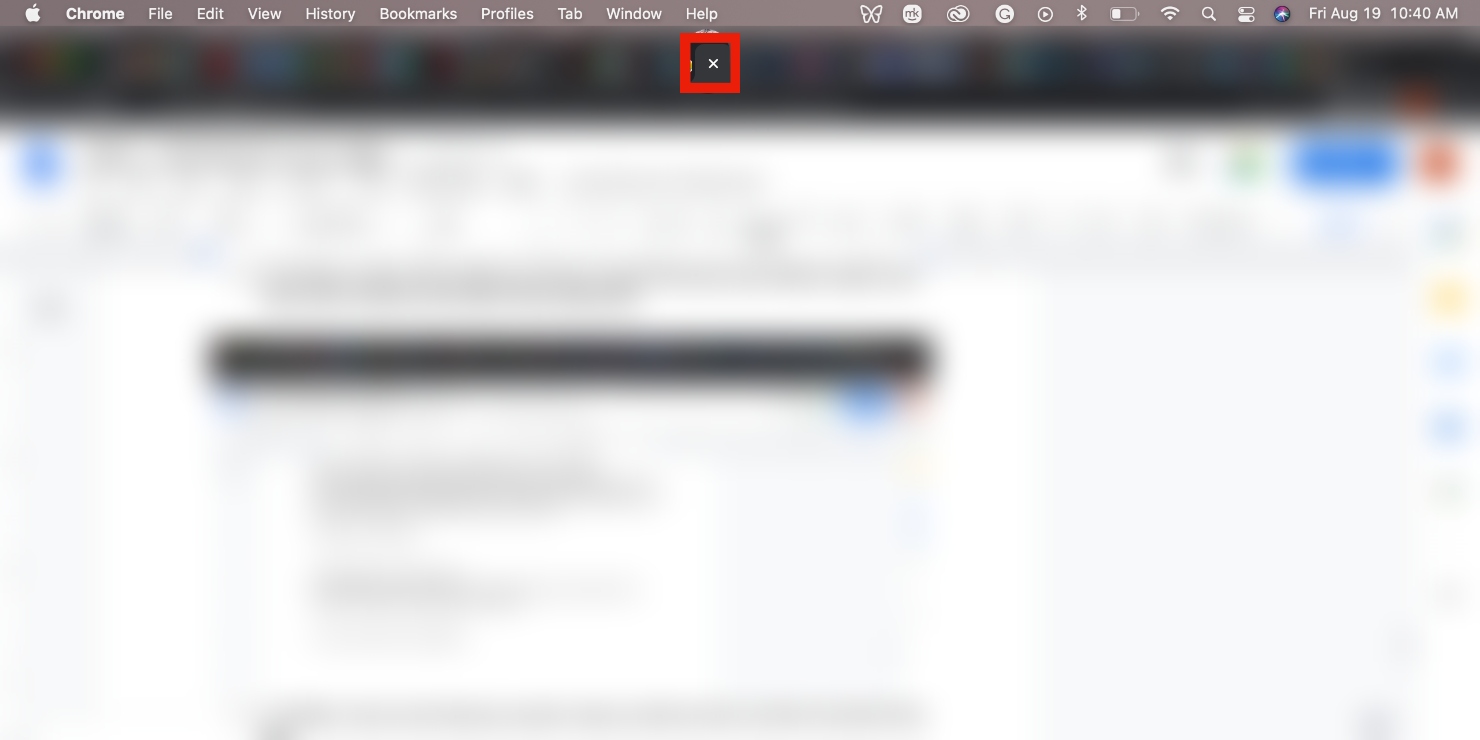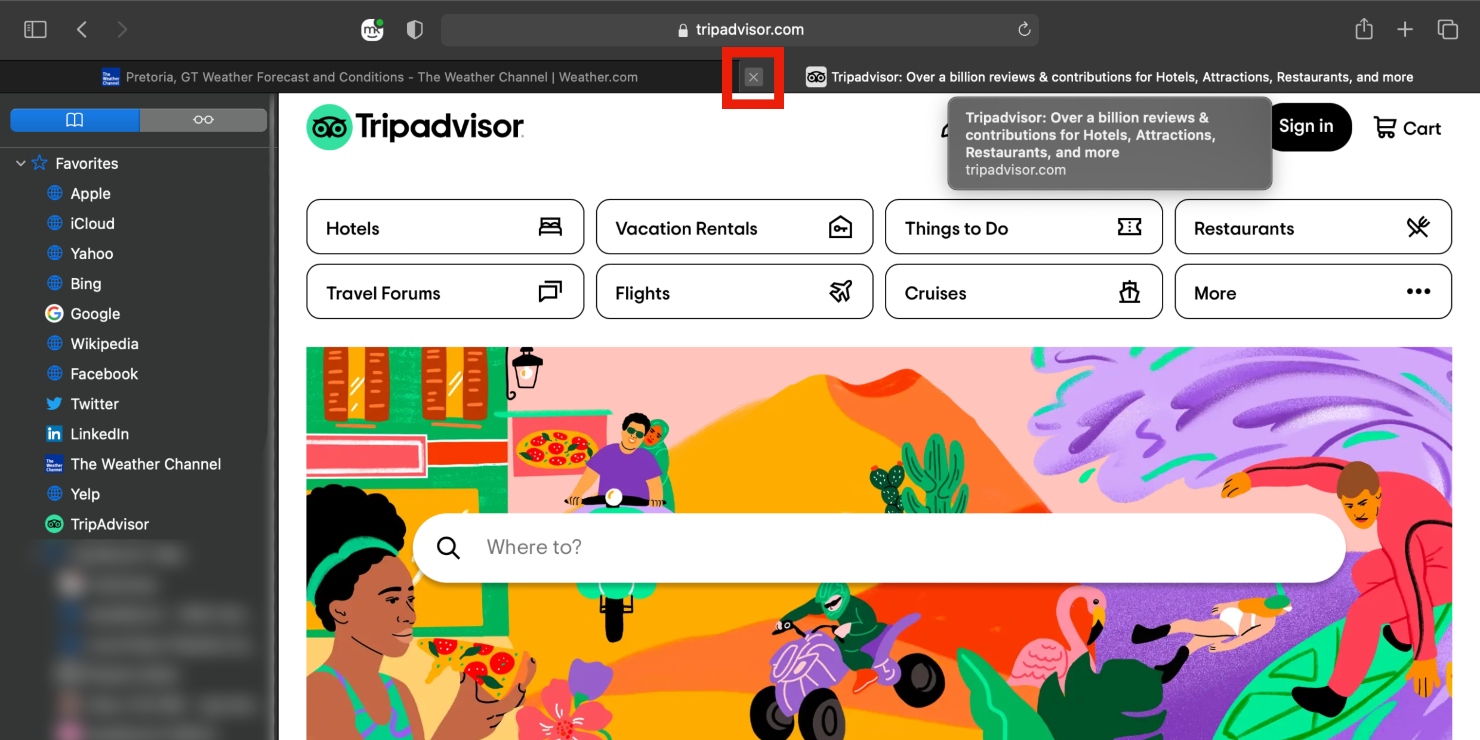 Don't forget to close tabs every time you're done using them, or at the end of your work or school day to get a better handle on things.
Also, our advice is to clear browser history from your computer and Google. This will remove traces of your online activity (which is good for your privacy) and will let your Mac work smoother.
4. Manage your apps
Your computer is probably filled with apps you don't use. You'd probably be shocked to learn that some of those apps have hidden files that may be slowing your computer down. That's why it's best to consolidate your apps and delete each one that you don't use frequently.
MacKeeper's Smart Uninstaller is the best choice for this.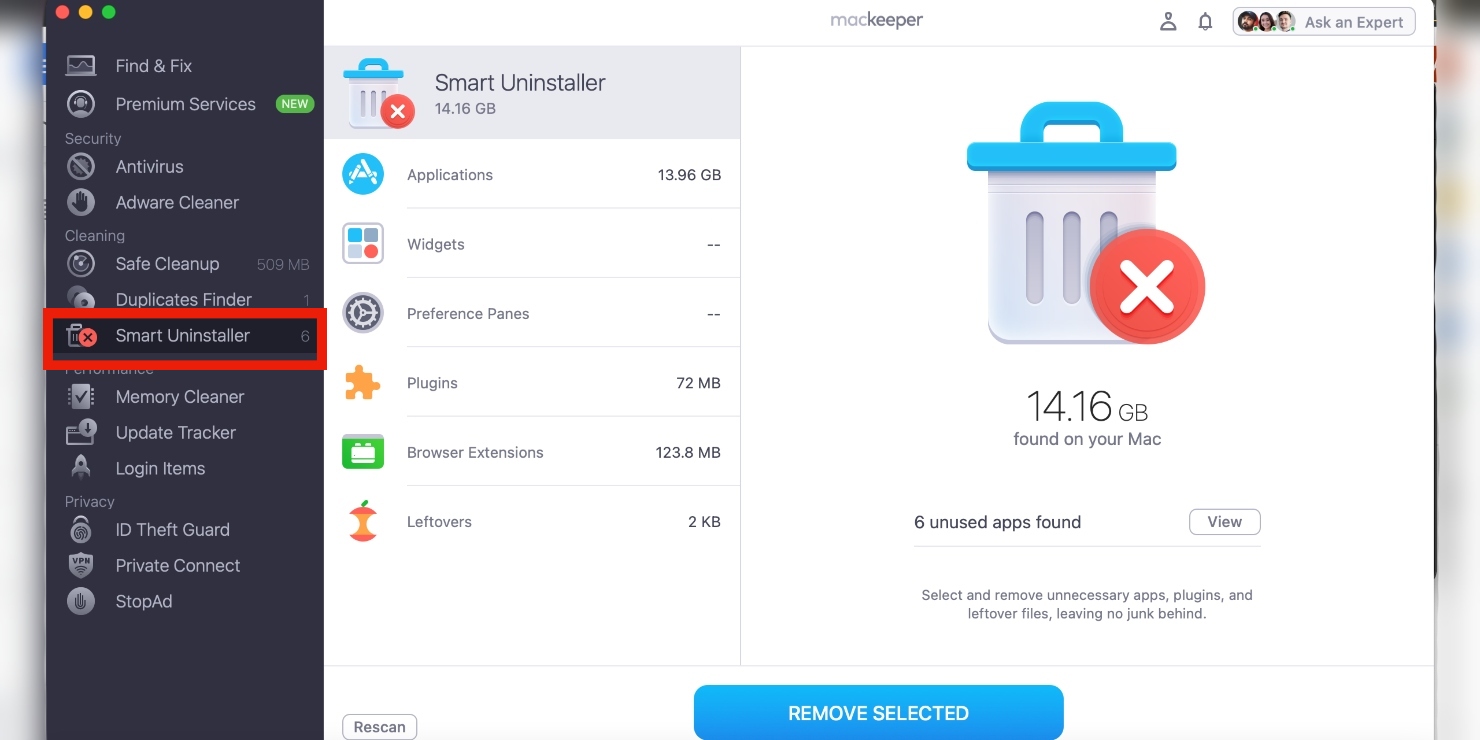 It finds and deletes the following on your Mac:
Unwanted apps
Hidden apps
Leftover files that can be otherwise easy to miss.
Of course, you can do this manually. However, that leaves room for human error, as you're likely to miss files hidden deep within your apps and Mac. And besides, this can be a tedious process, so why not enlist the help of a trusted app to do it for you?
5. Reduce your Mac's display transparency
Visual effects also use up more CPU on your Mac. Of course, you can't turn off every visual effect, but you can reduce the display transparency, which will make a significant difference.
Here's how:
Open System Preferences in the taskbar
Click on Accessibility > Display in the left panel
Now click on the checkbox next to Reduce transparency.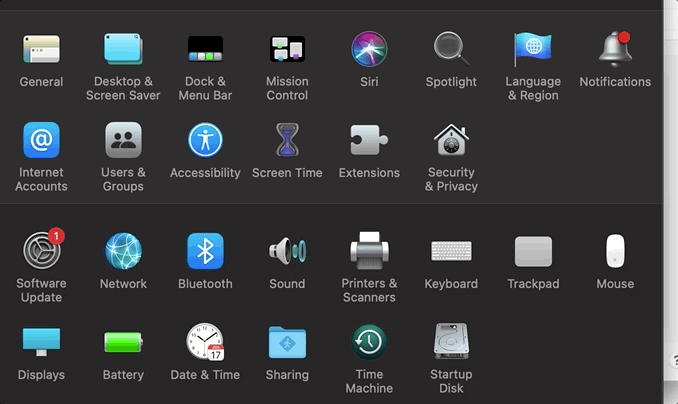 This should make your Mac run smoother than before.
6. Update to the latest macOS
Running an older version of macOS is the reason for many issues on your Mac—including performance issues and, more importantly, having your privacy at risk. Many times, you don't realize you haven't updated it until your device starts running slowly.
It's easy to update macOS. Follow the steps below to get started:
Click on the Apple icon in the top-left corner of your Mac
Select System Preferences
Click on Software Update. Your Mac will quickly check for any available updates and show you the latest one
Check the box next to Automatically keep my Mac up to date to ensure you don't miss any updates in the future
Now click on Restart Now to update macOS.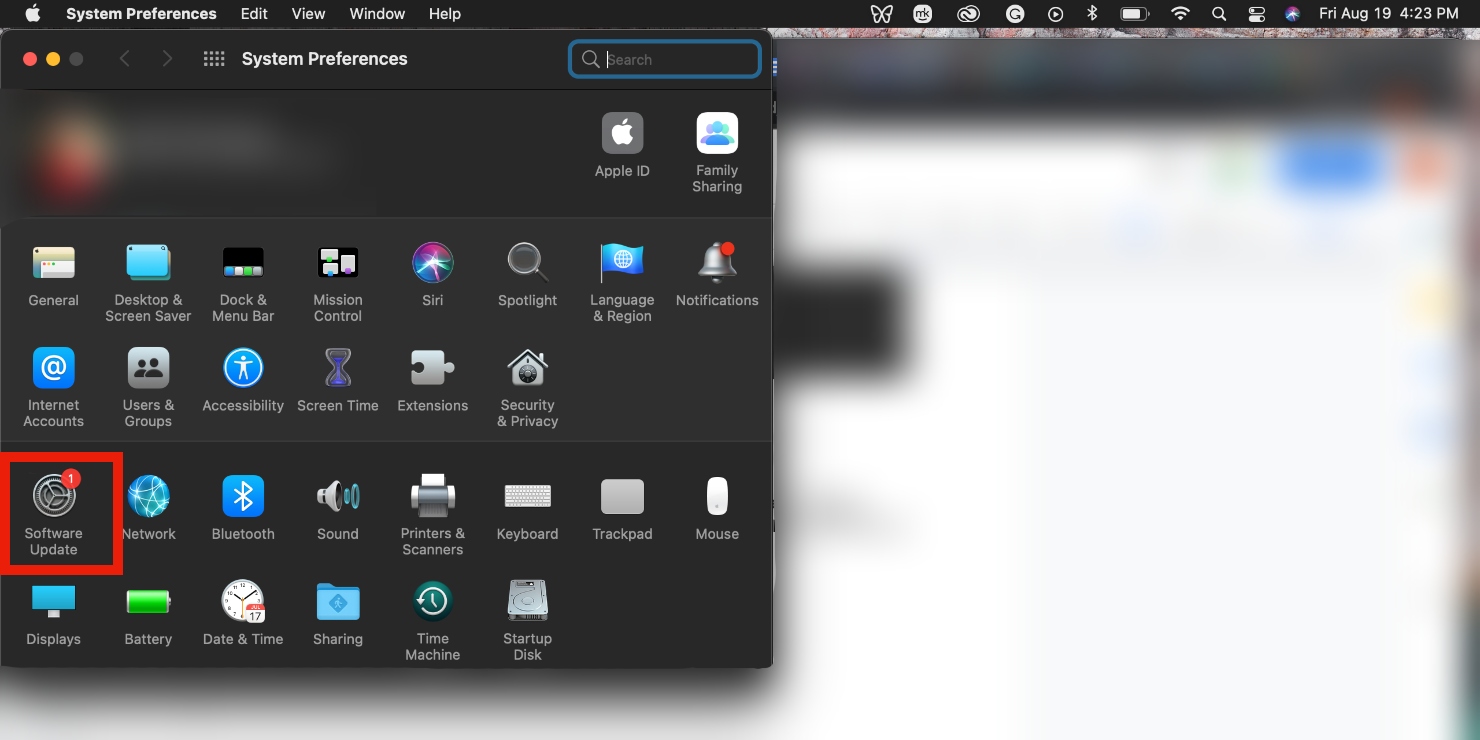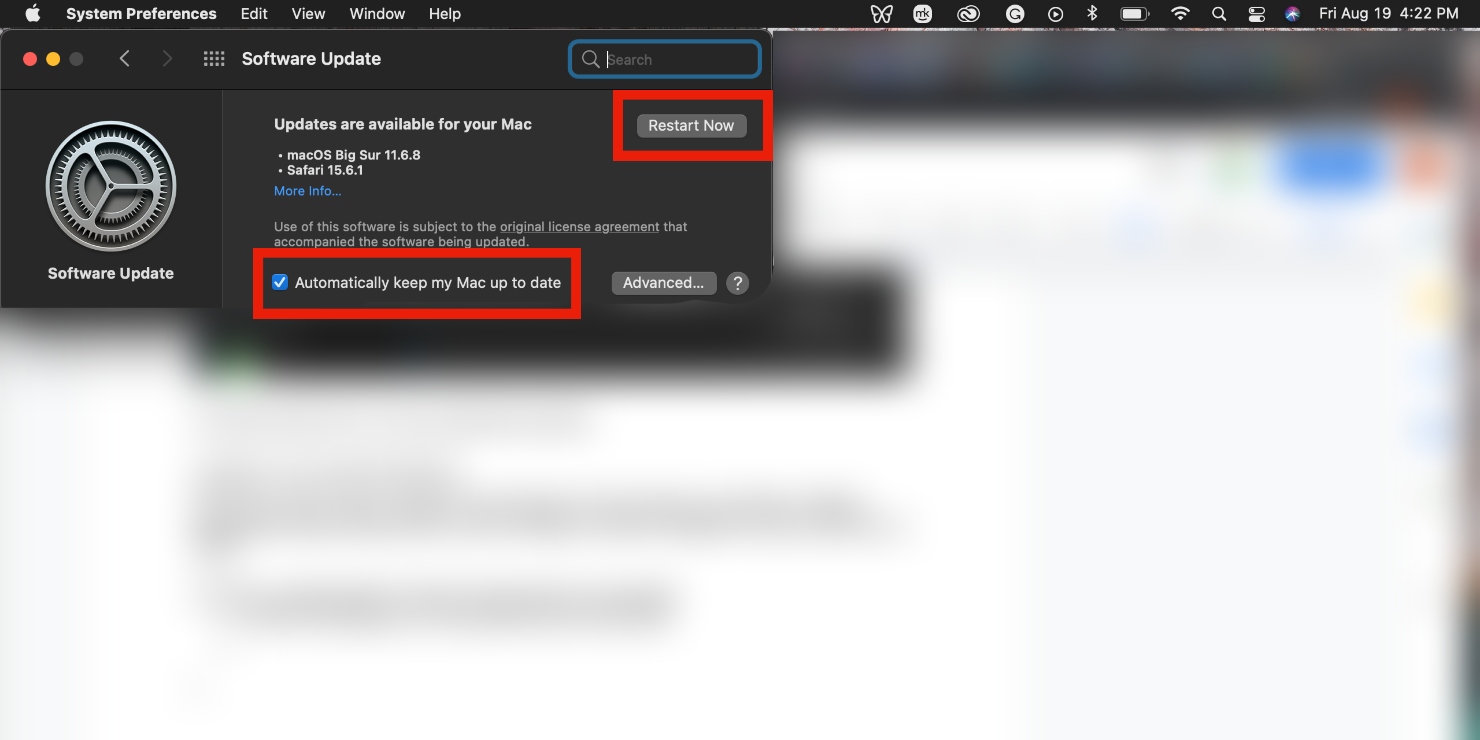 Learn more about updating your Mac Operating System and installed apps.
7. Close other windows
If updating your macOS doesn't work, you have one more option to try: close other windows in Mission Control.
If you're wondering what that is, it's where you can get a snapshot of the following in full-screen or split-screen view. It also makes it easy to switch between them:
Open windows on your Mac
Desktop spaces
Apps.
In simpler terms, it allows you to get a quick view of everything you're working on at the time. It's especially helpful when multitasking or when you have a lot on your plate.
Now let's look at how to close other windows in Mission Control. This will help you get a better handle on your tasks and prevent your device from slowing down as a result of having too many windows open. Do this every time you're done using a window or app.
While several apps are open, double-click on an app icon in the taskbar
Select Show All Windows
Click on the X in the top-left corner of the window.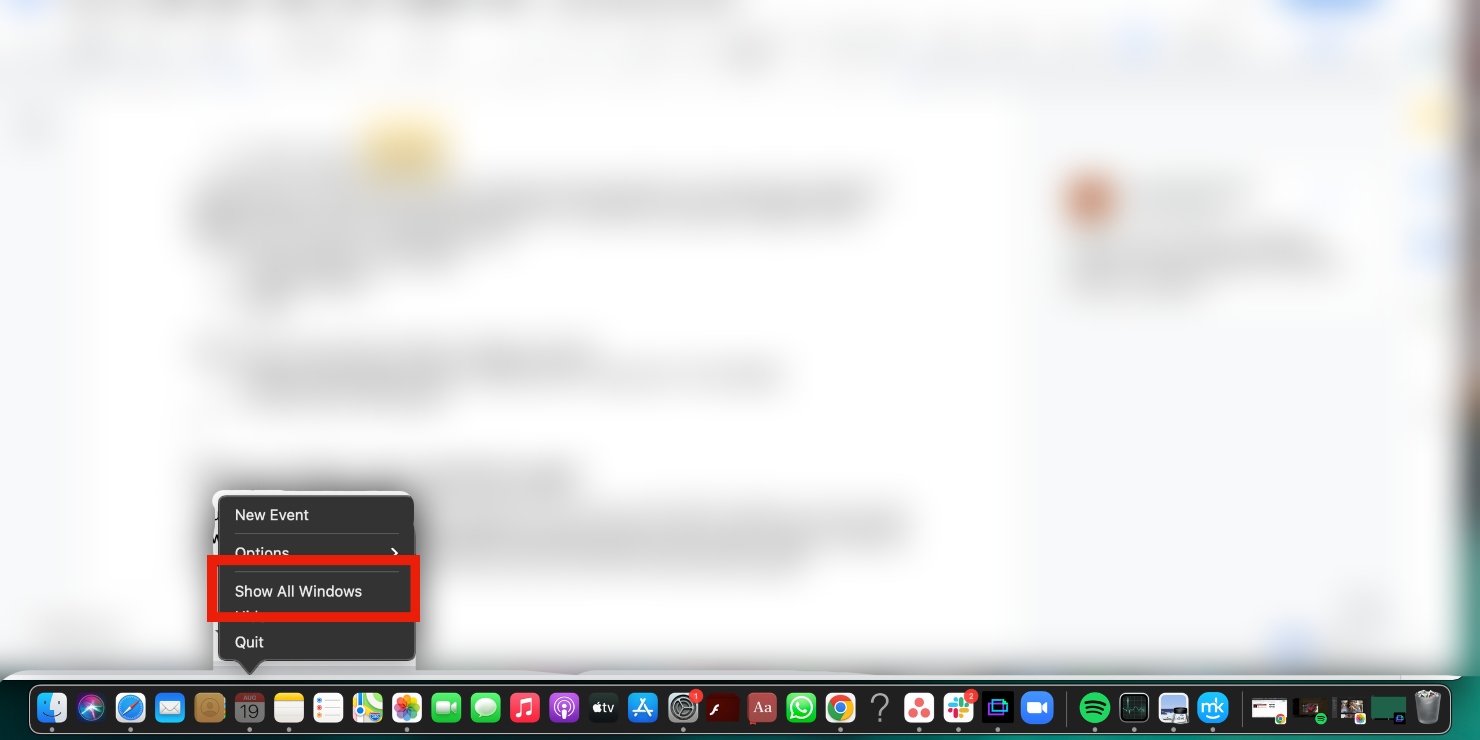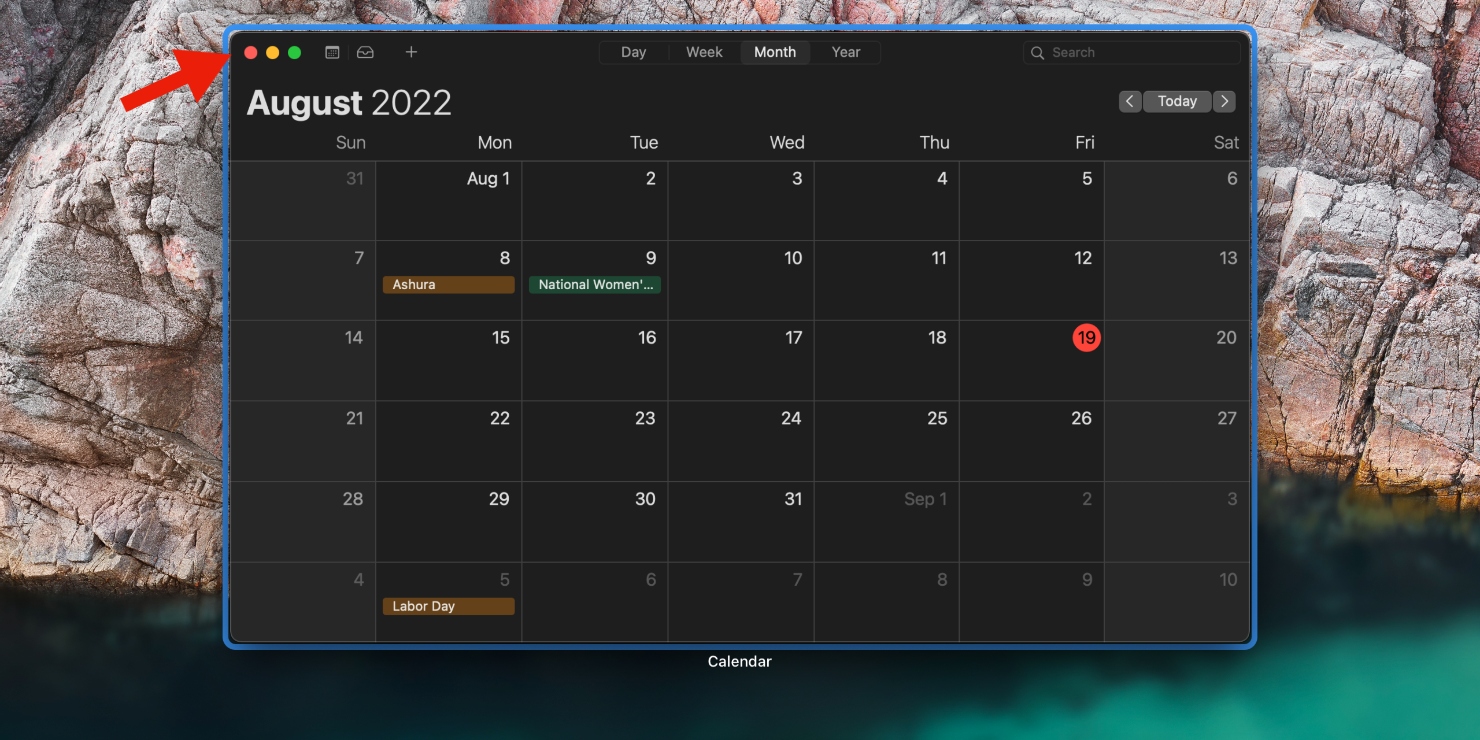 Repeat this step for all open windows—it's quick and easy to do.
What is WindowServer and why is it running on my Mac?
Before we get into the nitty-gritty, let our experts explain what is a WindowServer. It's the system responsible for processing the graphical elements you see on your Mac's screen.
It's one of the elements of your Mac that make it possible for you to read this article and view everything else you see on your screen. Every time you edit or move graphics on your screen, like when you drag a window from one place to another, the WindowServer redraws them.
The WindowServer achieves this using CPU cycles. If you perform multiple graphic tasks at a time, WindowServer uses more CPU cycles. It's one of the reasons why your Mac sometimes runs slowly.
Here are some scenarios where your Mac's WindowServer will use up more CPU cycles:
Editing images in Photoshop or another editing software
Opening multiple windows at a time
A cluttered desktop
Apps with junk files.
These are just a few examples, but there are many more habits that can cause your Mac's WindowServer to use more CPU cycles.
If you've ever been worried about WindowServer, you should know that it's not a virus and poses no threat to your Mac. For that reason, there's no need to force quit WindowServer.
Having said that, you should definitely try to keep its CPU usage low. But before you do that, you must first find out just how much CPU your Mac's WindowServer uses.
Help your Mac work optimally again
You've learned that your Mac's WindowServer can use up a lot of CPU, which can, in turn, slow down your computer. You can now take the necessary steps to lower its CPU usage. Follow our guidelines in this article to do just that and have your Mac working optimally in no time. And don't forget to use MacKeeper's Safe Cleanup to add up to this desired result, freeing more space on your lovely computer.