In this article you will find the following:
The macOS Dock is one of the iconic parts of the Mac operating system. Offering you a row of easily accessed shortcuts, it's an excellent way to launch your favorite apps and files without having to hunt for them in your Applications folder.
But sometimes you may want to remove apps from the Dock on your Mac. Our team has gathered a few potential reasons to delete an app from the Dock:
You have too many apps in your Dock and it's getting crowded
You have items in your Dock you don't need to be there anymore
There are items in your Dock that you didn't mean to put there.
Whatever the case, this is the place to be if you want to know how to get rid of Dock items on your iMac, MacBook Pro, MacBook Air, or other Apple computer.
Before we start

Take an app out of your Dock, and it remains in your Applications folder. If you want to manage your installed apps, try MacKeeper's Smart Uninstaller.

Open MacKeeper and select Smart Uninstaller
Click Start Scan
When the scan is done, select items to delete and click Remove Selected
Click Remove.

Smart Uninstaller will remove all kinds of unwanted files, including preference panes and browser extensions. And it's just one of many features in MacKeeper. Try it yourself and see.
Remove apps from the Dock on Mac
Now let's cover a few ways to edit the Dock on Mac. BTW, these instructions apply to all docked items, including apps and other files.
Left-click and hold an item in the Dock or right-click it to bring up a menu. Select Options > Remove From Dock
Another way to remove a Dock item is to click and drag it out of the Dock. When it's far enough away, you see the word Remove. Let it go, and the item will be removed from the Dock
The Dock also shows recently opened apps, but you can hide these. Go to System Settings > Desktop & Dock. Toggle off Show recent applications in Dock.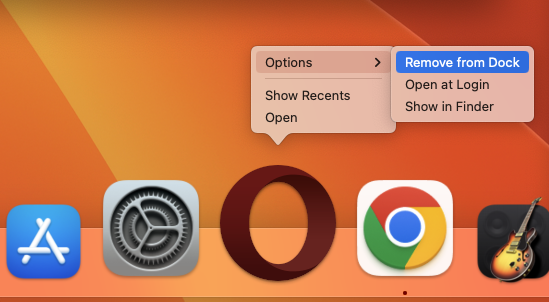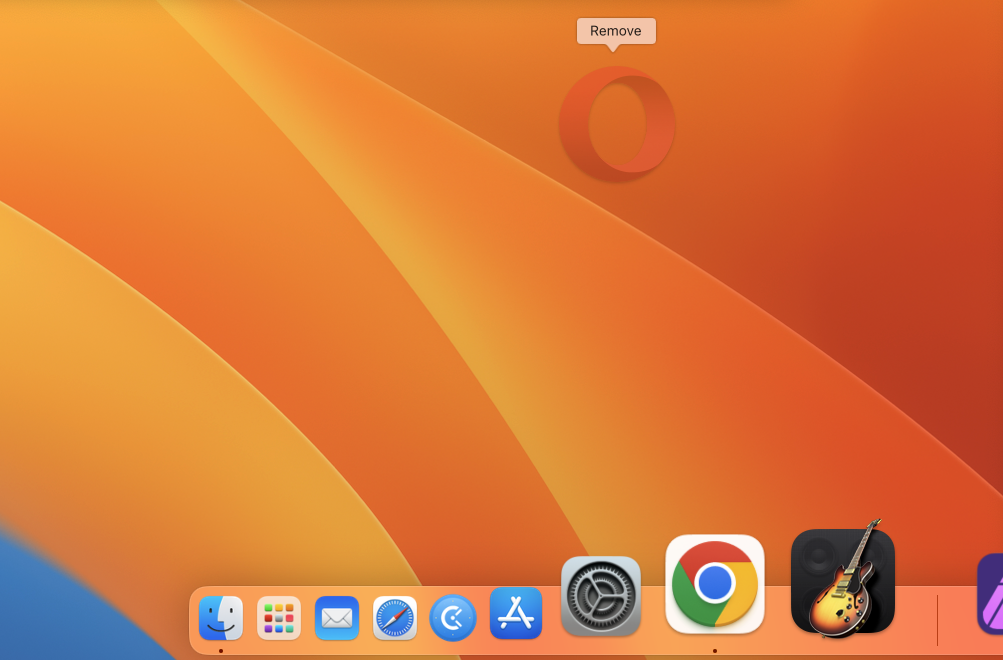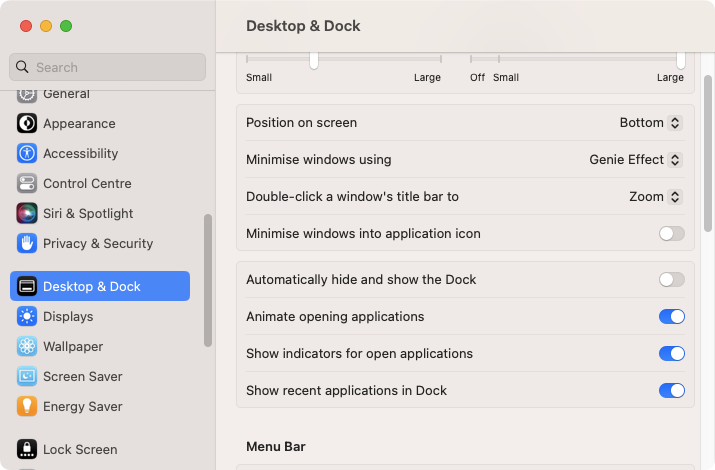 Note from our experts: the Dock also shows apps that are currently running. So if you remove an app that s currently running, the app's icon will show in the Dock until you quit it. If you run into any issues, read our guide on how to force quit apps.
Go on with removing unnecessary apps
We'd like to remind you that the Dock is just a launchpad tool, similar to the taskbar in Windows. What the Dock doesn't do is uninstall apps or delete anything. That means the apps you remove from the Dock are still in your Applications folder.
So how do you uninstall an application that you've removed from your Dock? Like this:
Open a new Finder window, and select Applications from your sidebar
Find an item to delete, right-click it and select Move to Trash/Bin. Alternatively, click and drag it to the trashcan in your Dock
Right-click the trashcan in your Dock and select Empty Trash/Bin. Alternatively, press Shift + Cmd + Del, and click Empty Trash/Bin in the pop-up.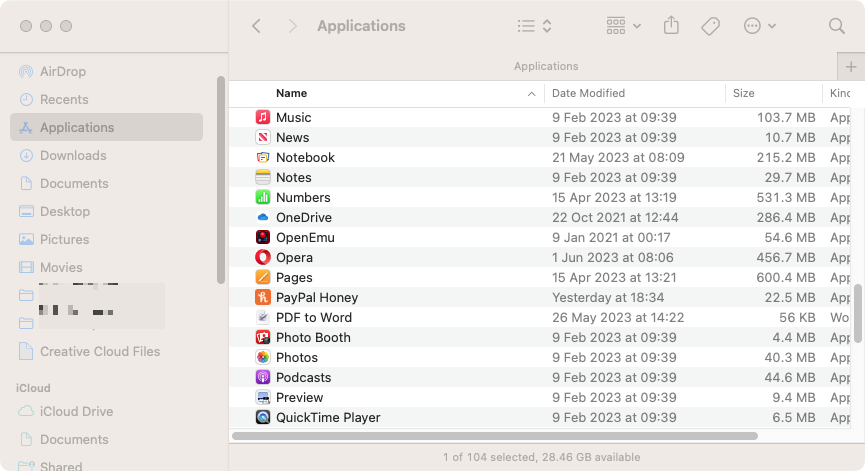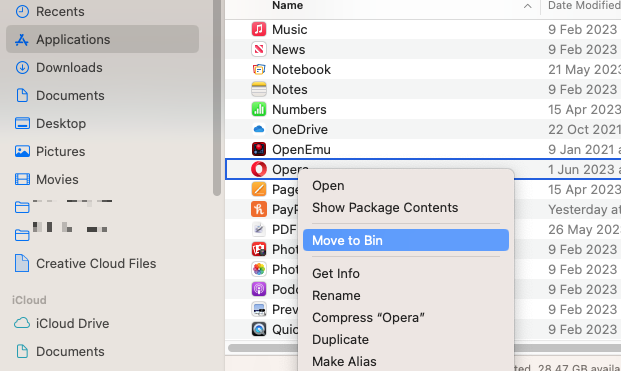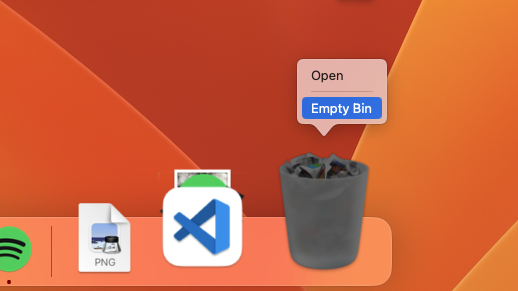 Add an app to Dock on Mac
So far, we've focused on how to remove programs from your Dock. But what about the other way? How do you get apps into your Dock? Let's see.
Getting an app into your Dock is a simple drag and drop process. Find an app in your Applications folder, then click and drag it to your Dock. The other apps in your Dock will rearrange themselves to make space for the new addition
You can do the same with files—for example, dragging and dropping a document from your desktop to the Dock. Note that non-apps will only dock to the right-hand part of the Dock
To rearrange the Dock on Mac, just drag and drop the icons in the Dock, putting them where you want them.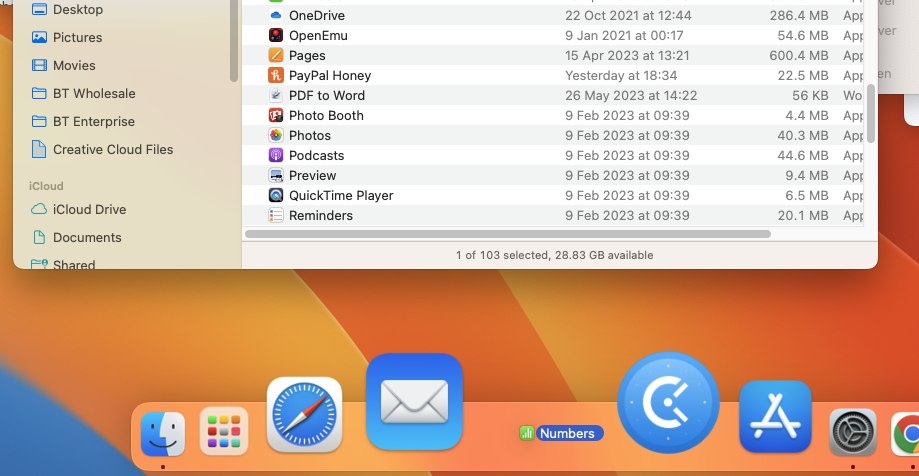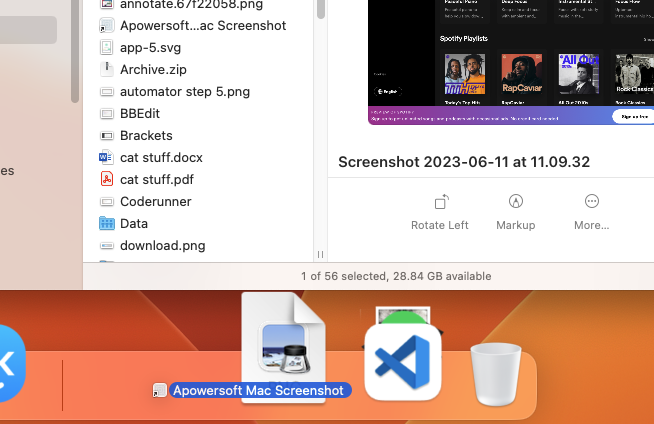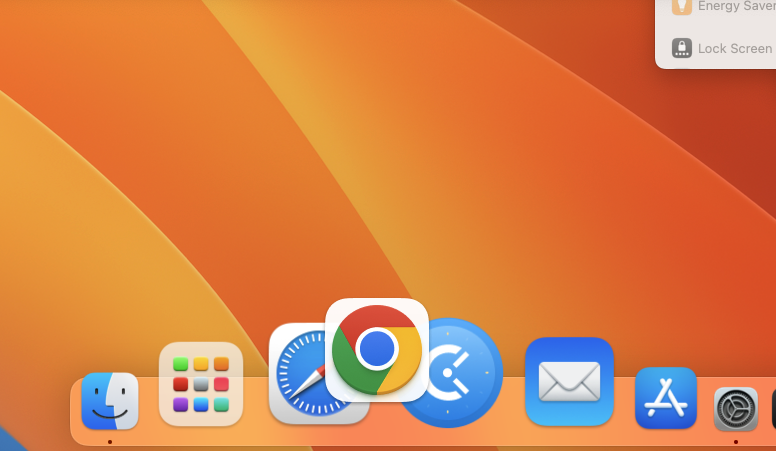 Keeping your Dock in order
The Dock is a useful feature of macOS, letting you access your apps without cluttering up your desktop or menu bar with shortcuts. But if you want to really get the most out of it, there are a few things to remember:
Only put your most frequently used apps in the Dock. Cluttering up your Dock makes it harder to find things
macOS should automatically remove Dock items when you uninstall apps. If they remain in the Dock, remove them manually
Check out the Desktop & Dock settings to change things. This relates to automatic hiding of the Dock, the size of Dock icons, and more.
If you have any issues, like your Dock disappeared or you need to change startup programs, check out the rest of our blog.
And don't forget you can keep your installed apps under control with MacKeeper's Smart Uninstaller. As well as removing apps without leaving anything behind, it'll search out and delete plugins, widgets, and more.