In this article you will find the following:
Running out of storage space on your Mac? Well, you're among 80 percent of Mac users who experience the same issue with their Macs. But don't start guarding your wallet quite yet; we'll show you how to check storage on Mac and free up memory.
Before we start

If you're trying to clean up disk space on your Mac, give MacKeeper a try. Its Safe Cleanup tool clears out junk and cached files, leaving you with a cleaner, lighter machine that performs optimally.

Download MacKeeper and select Safe Cleanup in the sidebar
Click the Start Scan button
Hit the Clean Junk Files button when the scan is complete.
Let's check out all the ways to free up space on Mac below.
First things first: Check the storage on your Mac
You can easily check the disk space your Mac has left and what's taking it up.
To see how much storage is being used on your Mac, follow these steps:
Go to the Apple menu and click System Settings
Select General > Storage.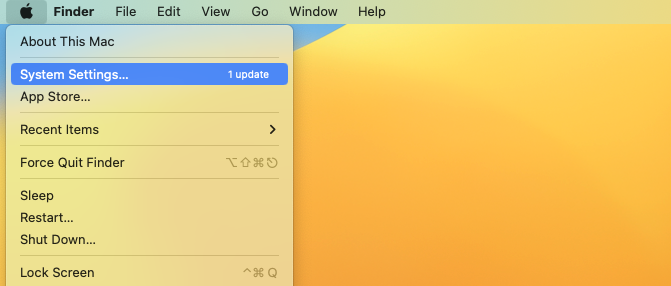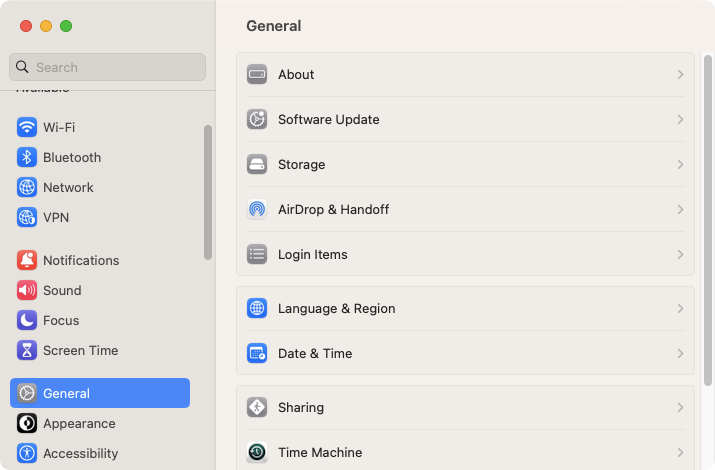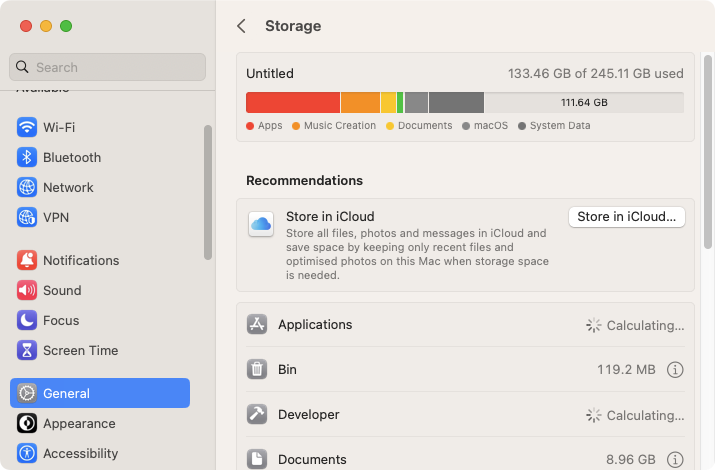 How to free up space on Mac
Hard drive cleaning requires time and, in some cases, expertise. So, when in doubt, use a professional cleaning app.
Now, let's learn how to get more storage on a Mac—check the methods advised by our team:
1. Optimize storage with built-in tools
You can never have enough space. Apple has developed storage management tools and tricks. Here's how to access them:
Open the Apple menu and click System Settings > General > Storage
Click the i button next to each category to open storage management options.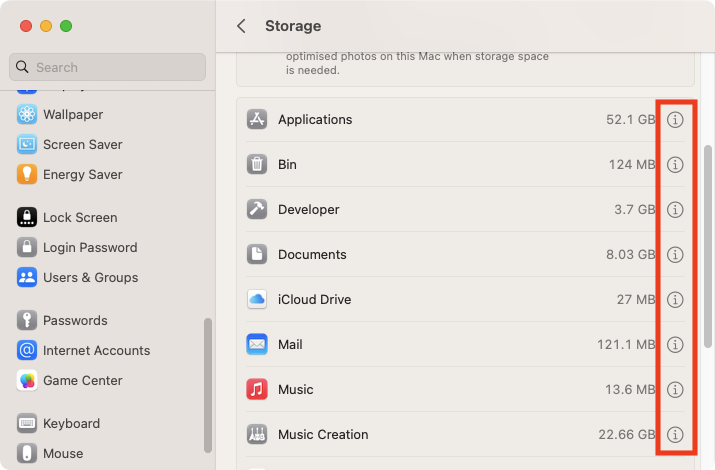 2. Save files to the cloud
Apple's own iCloud is a handy way to save space on your Mac. Here's how to use iCloud to save space on your Mac's hard drive:
Click the Apple icon in your menu bar and select System Settings
From the sidebar, select General, and click Storage
Next, click Store in iCloud
Ensure both Desktop and Documents and Photos are selected, then click Store in iCloud.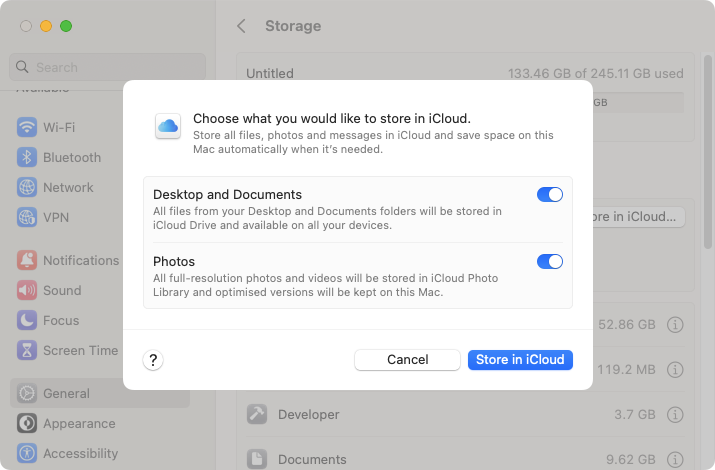 3. Remove unused apps and all their leftovers
Unused apps can waste a lot of space on your Mac. Thankfully, macOS offers several ways of deleting unused applications. Let's start with the simplest one:
Go to Finder and select Applications
Grab a useless app, drag it to the Trash, then empty the Trash.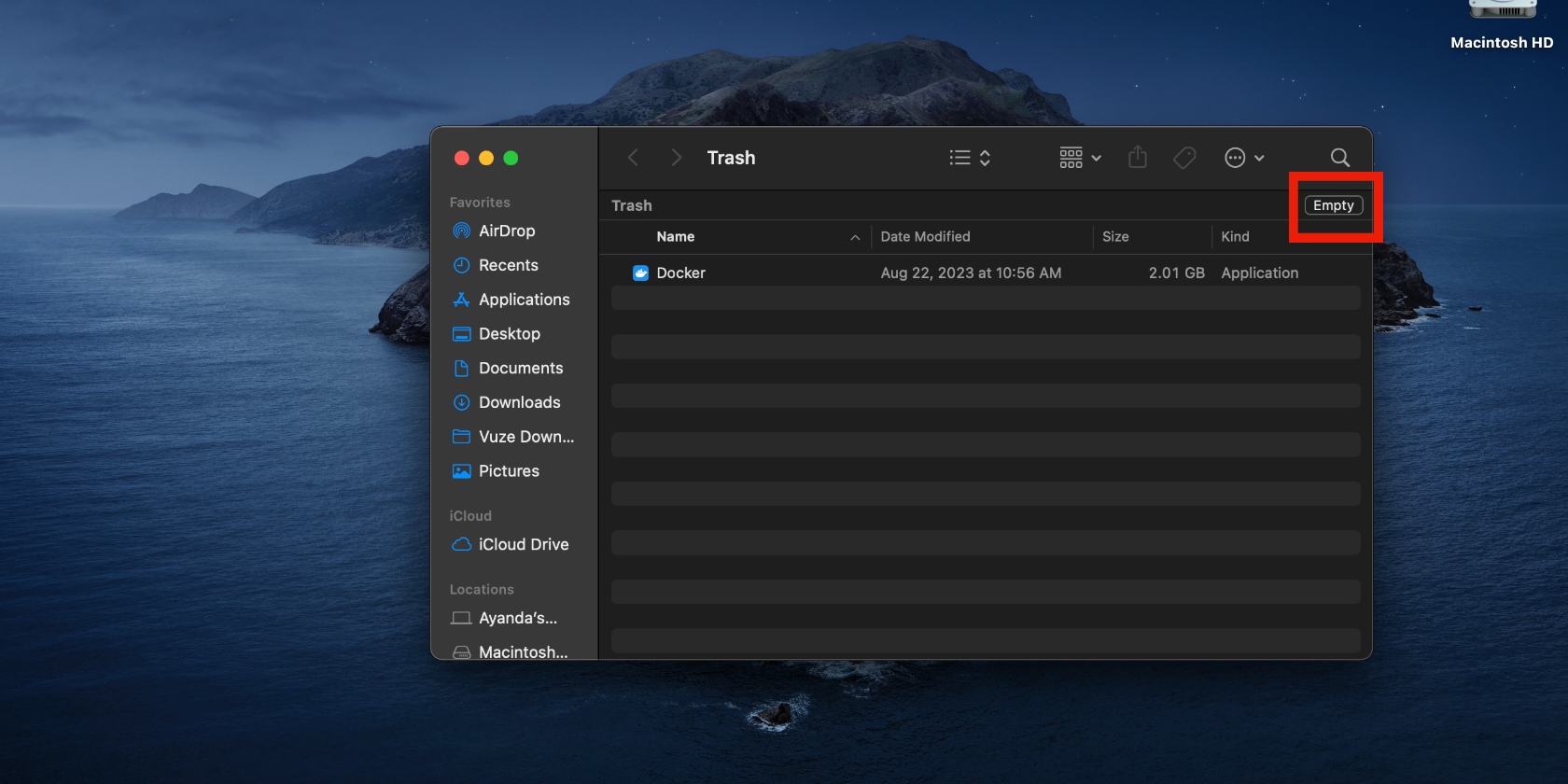 You can also delete unused apps via Launchpad:
Open Launchpad
Click and hold an app icon until it starts shaking, then click the X symbol next to the app.

There are also app leftovers that can use up to 10 percent of your storage space, depending on your Mac usage.
Here's how to properly delete apps and system junk using a cleaning utility in MacKeeper:
Open MacKeeper and select Smart Uninstaller
Select the apps you want to delete and click Remove Selected > Remove.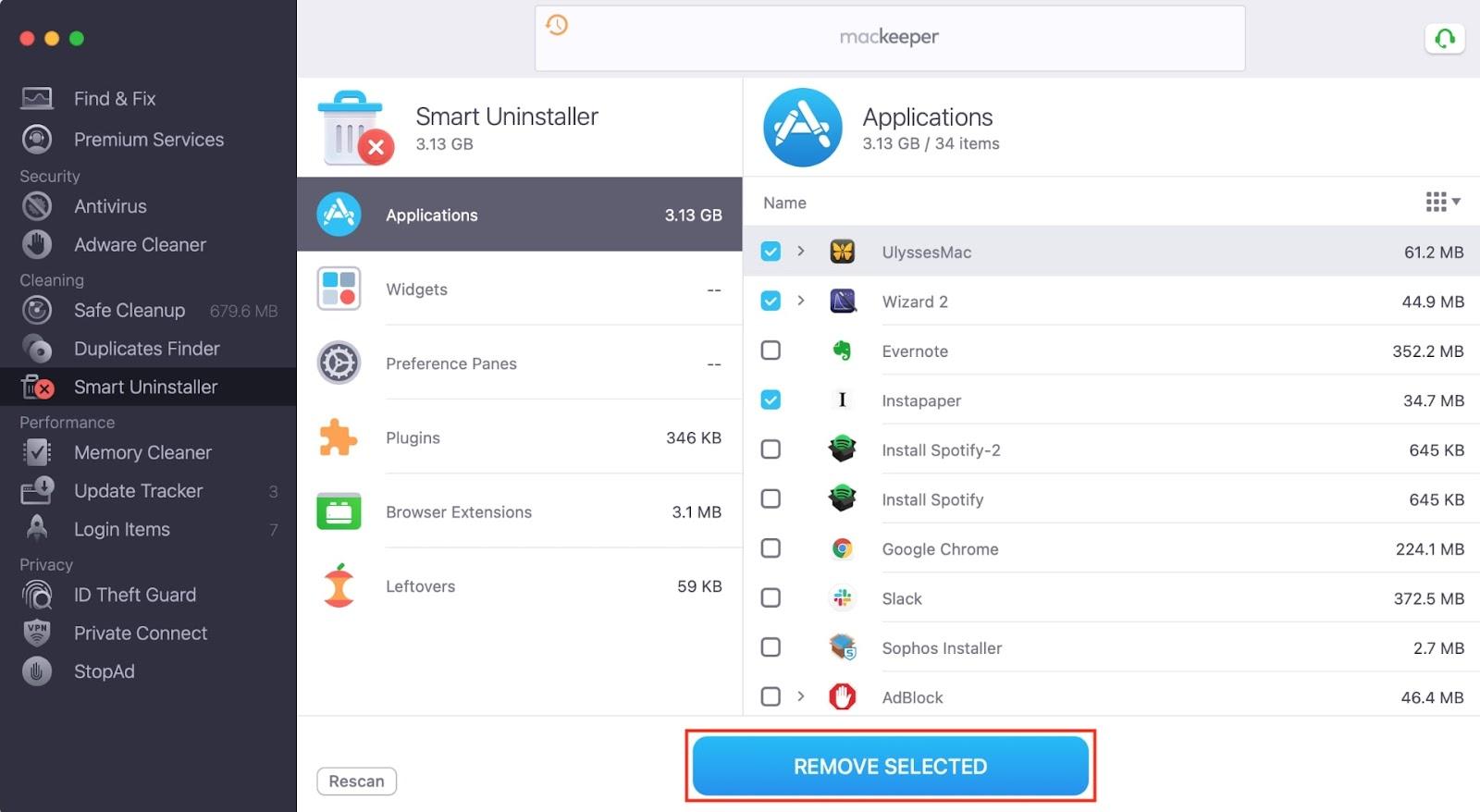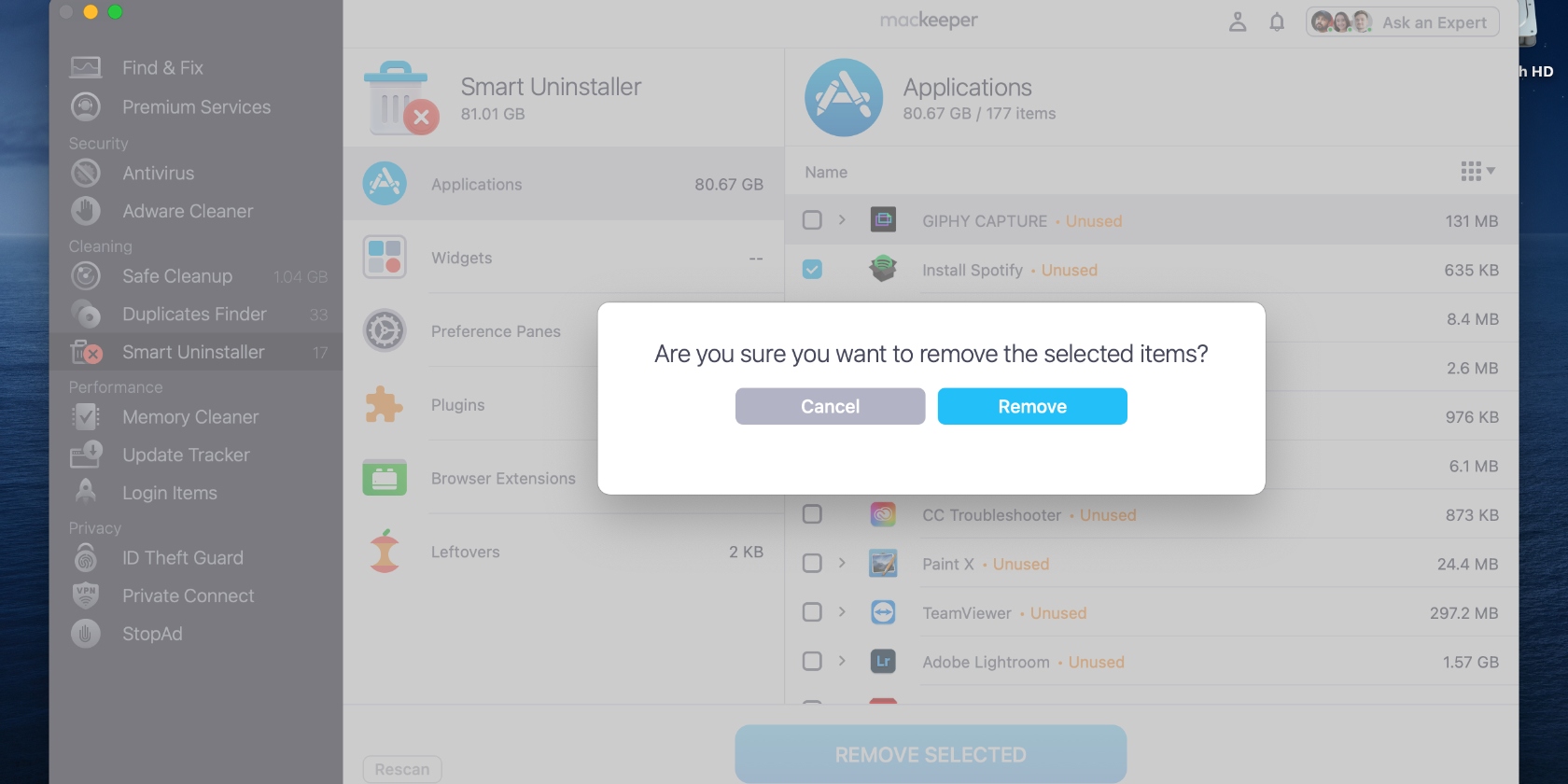 4. Find and remove duplicate files
When your Mac's disk space is reaching its limits, find and delete duplicate files as a part of the cleaning process. MacKeeper's Duplicates Finder finds identical files and makes space on your Mac in a matter of minutes.
It goes like this:
Launch MacKeeper, select Duplicates Finder on the left, and click the Start Scan button
Check the auto-selection box and click Remove Duplicates.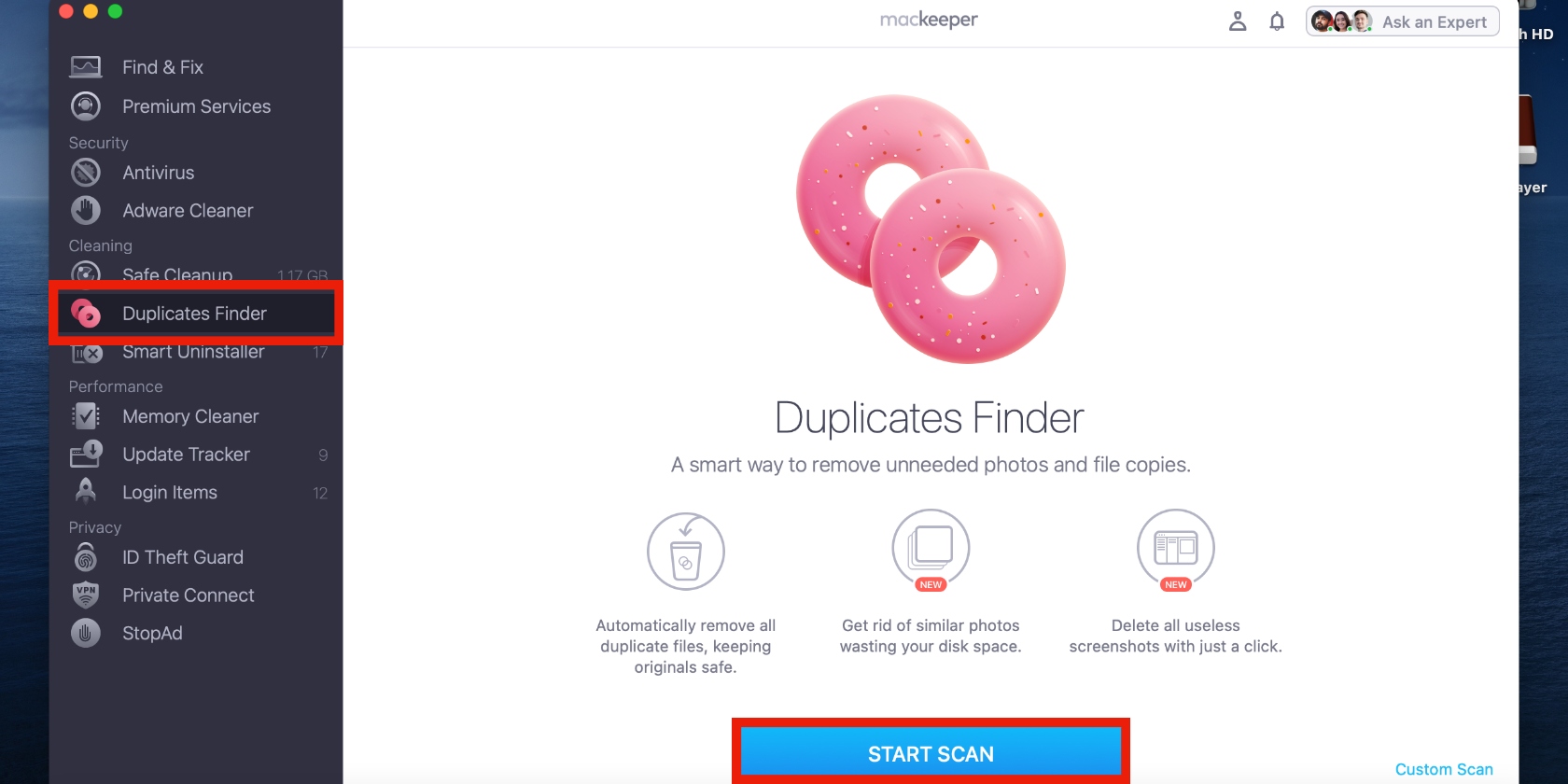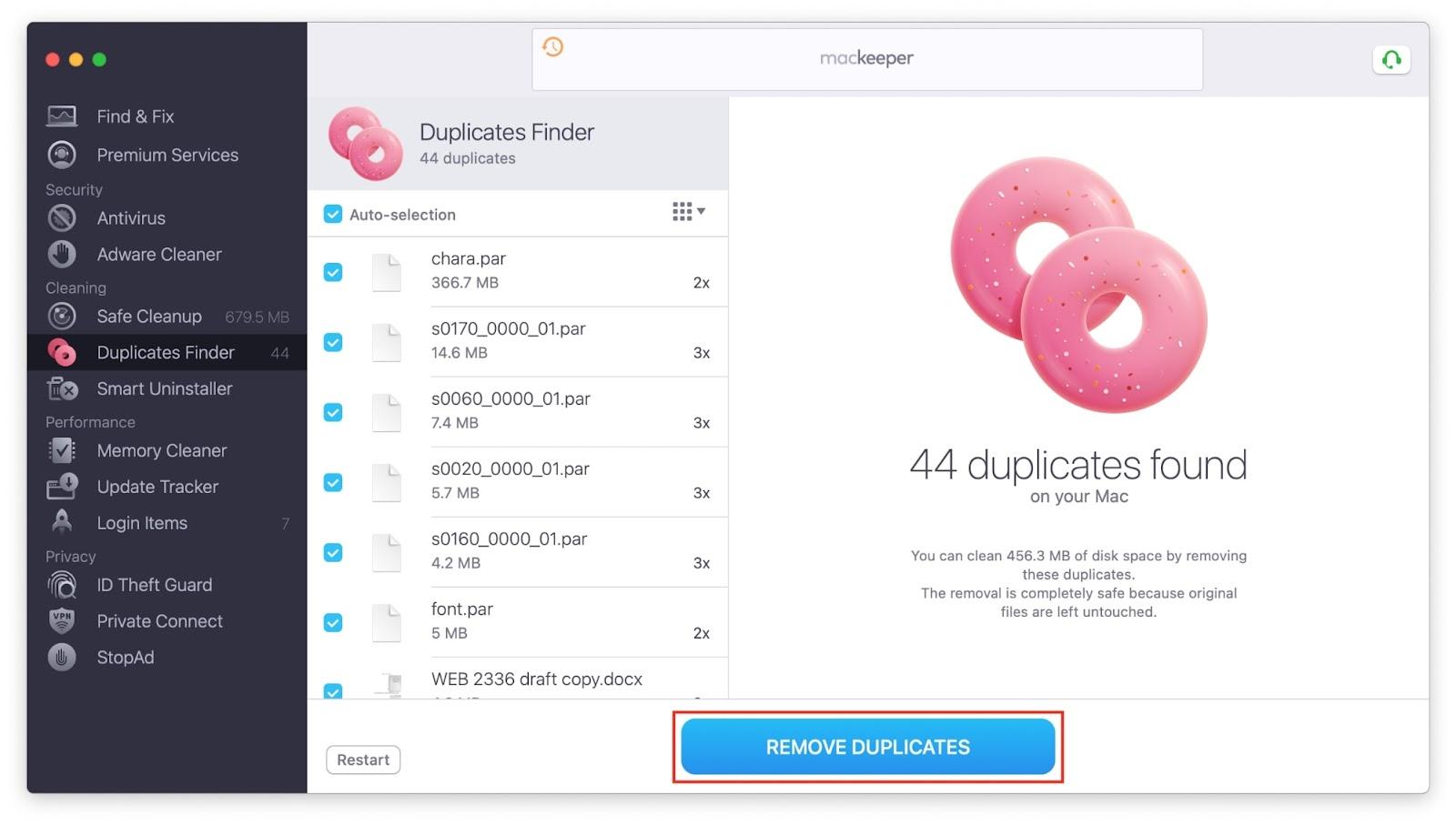 5. Empty the Trash automatically
Automating the process of emptying the Trash ensures that files are deleted permanently. It can save up to 30 percent of your hard drive (HDD) space each month.
Here's how to do it:
From any Finder window, select Finder > Preferences > Advanced
Ensure Remove items from the Trash after 30 days is selected.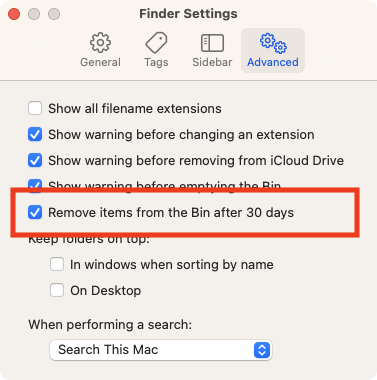 An alternative way to empty the trash is with MacKeeper's Safe Cleanup feature. It unclogs your laptop by deleting all junk files and improves performance when the Mac is running slow.
Here's how to use it:
In the MacKeeper app, choose Safe Cleanup and click Start Scan
Click Clean Junk Files when the scan is done.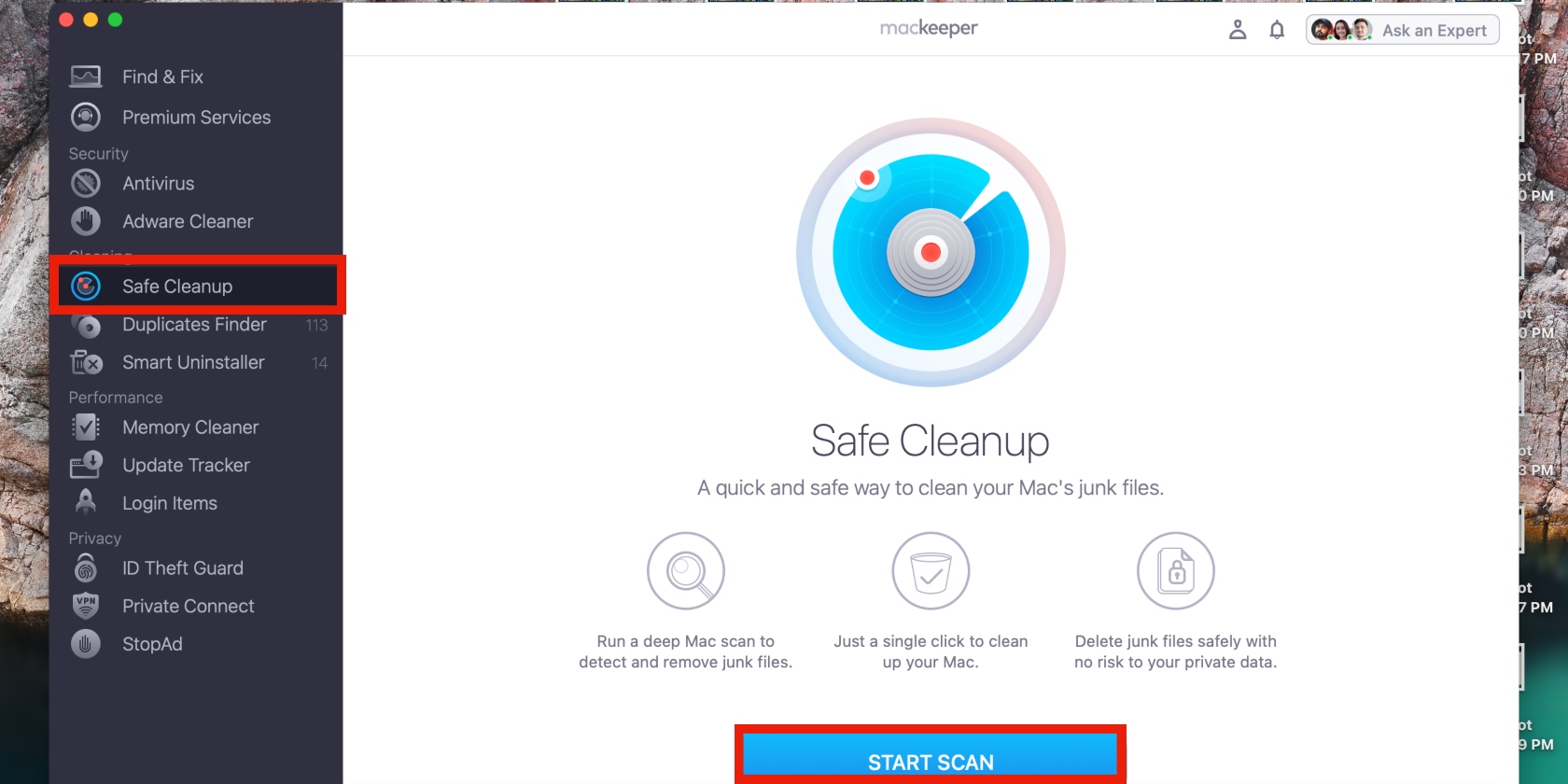 6. Clear browser cache and cookies
With most browsers, clearing your cache deletes cookies simultaneously. This can help you free up several hundred megabytes of space.
To clear Chrome's cache and cookies:
Open Chrome and click the three-dot icon at the top right > More Tools > Clear Browsing Data
Choose a time range to clear the browsing data and select Browsing history, Cookies and other site data, and Cached images and files > Clear data.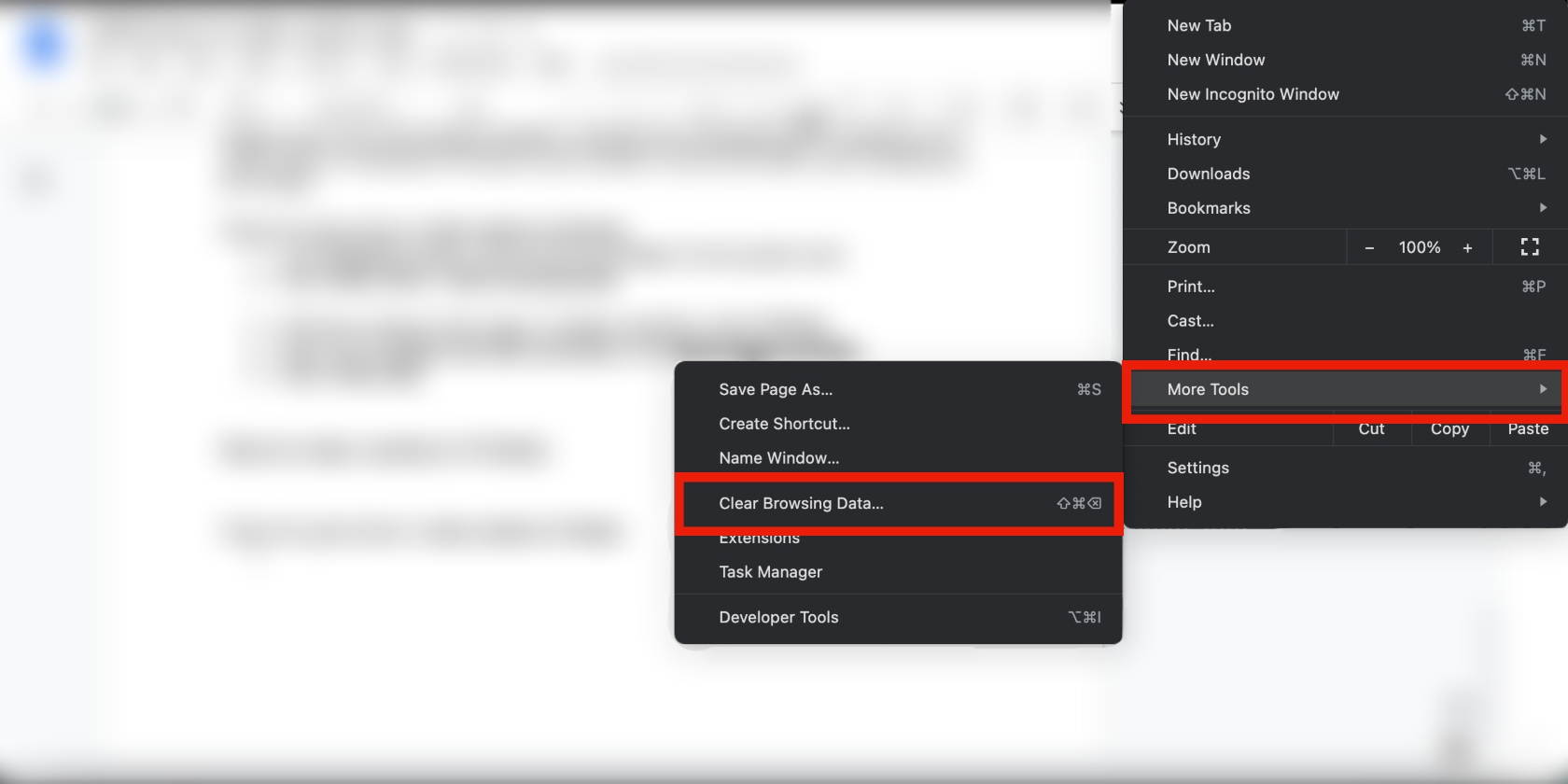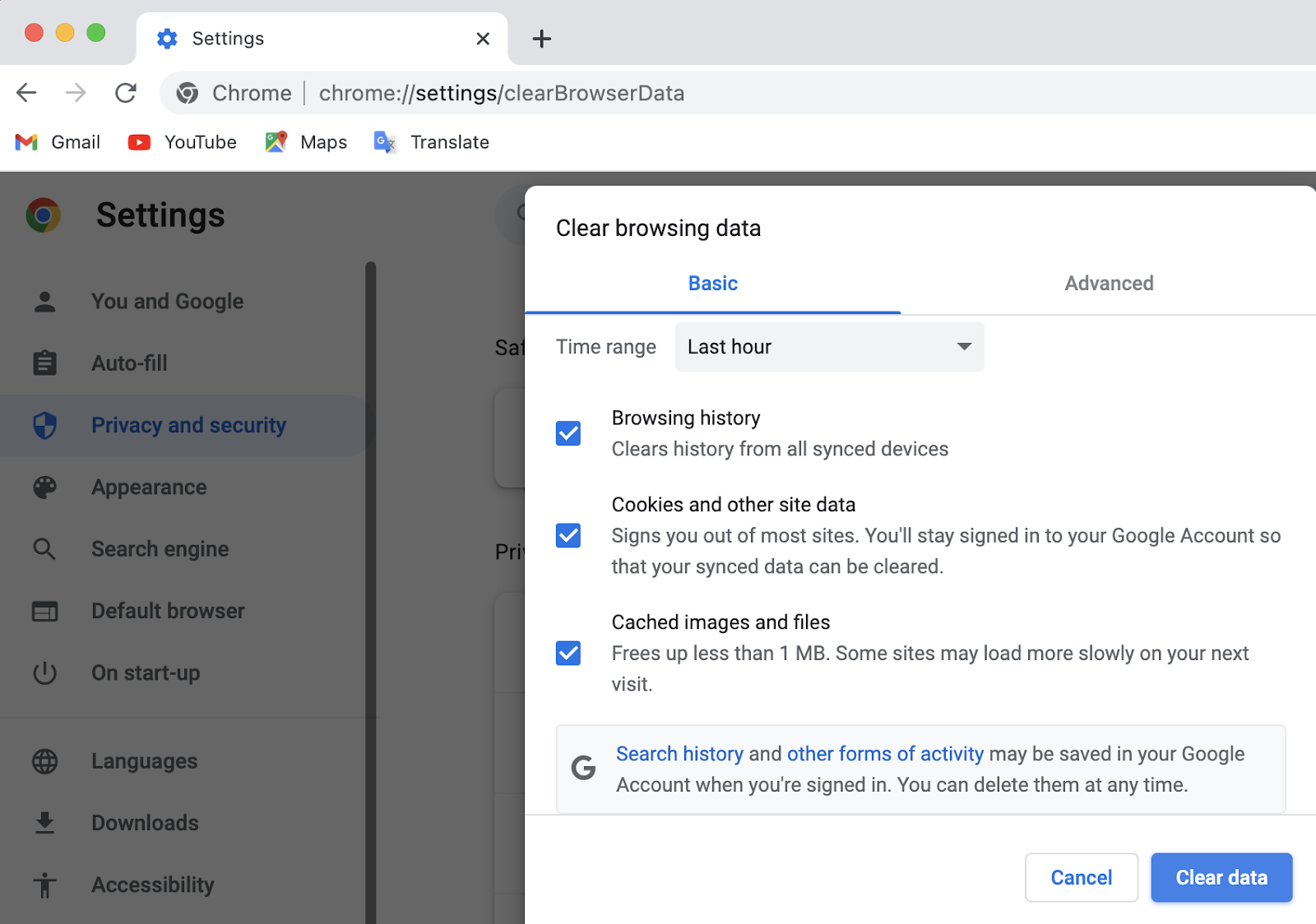 To clear Safari's cache and cookies:
Open Safari and go to Safari > Preferences > Advanced. Then select Show Developer menu in the menu bar
Click Develop in the top menu > Empty caches
Next, from the menu bar, select History > Clear History > Clear all history > Clear History.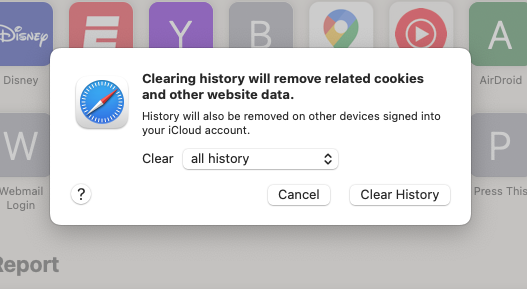 To clear Firefox's cache and cookies:
Click the menu and choose Settings
Select Privacy & Security > Cookies and Site Data > Clear Data.

7. Delete unused language files
Your Mac stores over 180 languages in localization files that take up approximately 1.5 GB of hard drive space. Follow these steps to remove unused language files:
Go to the Applications folder
Right-click an app and select Show Package Contents > Contents > Resources
Delete all subfolders that end with .lproj, except those you need
Empty the Trash.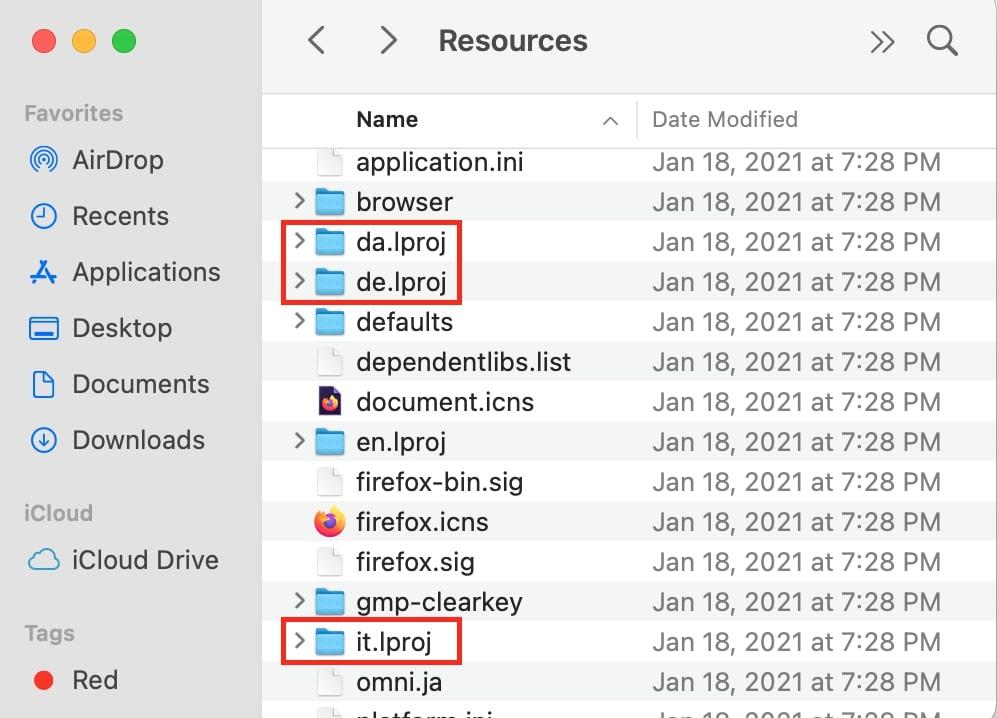 It takes MacKeeper just a few moments to delete localization files and other system junk.
8. Clean up your desktop
Miscellaneous files are strewn all over the desktop. Cleaning them will help your Mac work faster.
To clean up your desktop manually:
Open Finder and click Desktop
Under View, choose List
Sort the items by size and delete the largest files.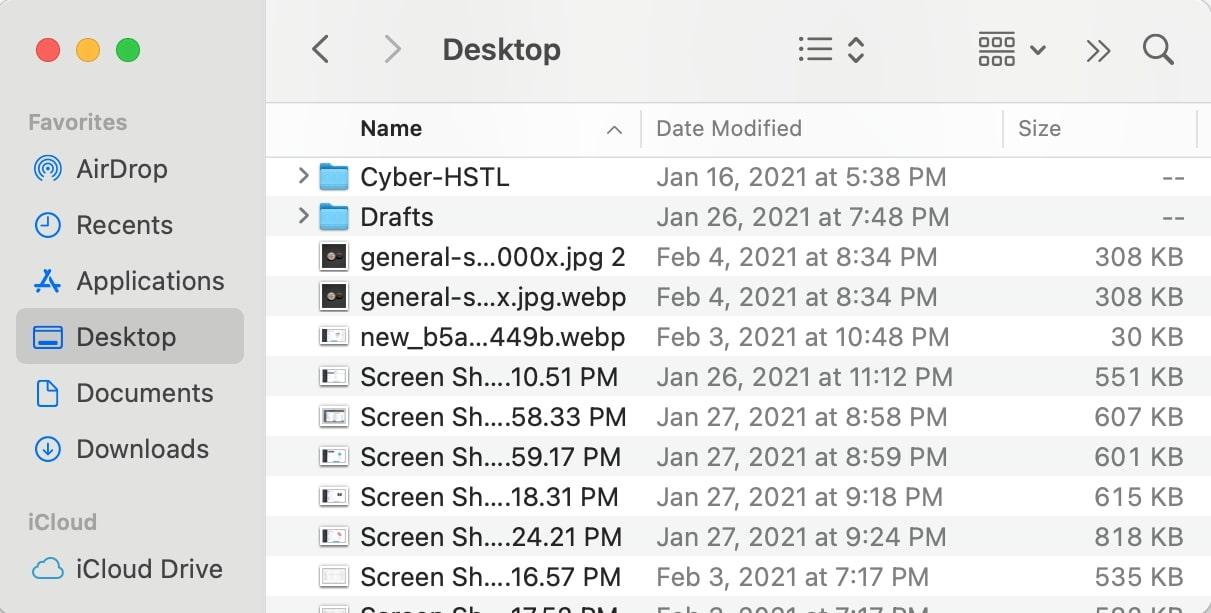 If you're running macOS Mojave or later, click anywhere on your Desktop and select Use Stacks in the new window.
9. Delete mail attachments and junk mail
Once opened, email attachments keep gigabytes of useful storage space for themselves. Unless, of course, you'll delete them:
In the Mail app, go to Preferences
In the General tab, find the Remove unedited downloads option and set it to After Message is Deleted.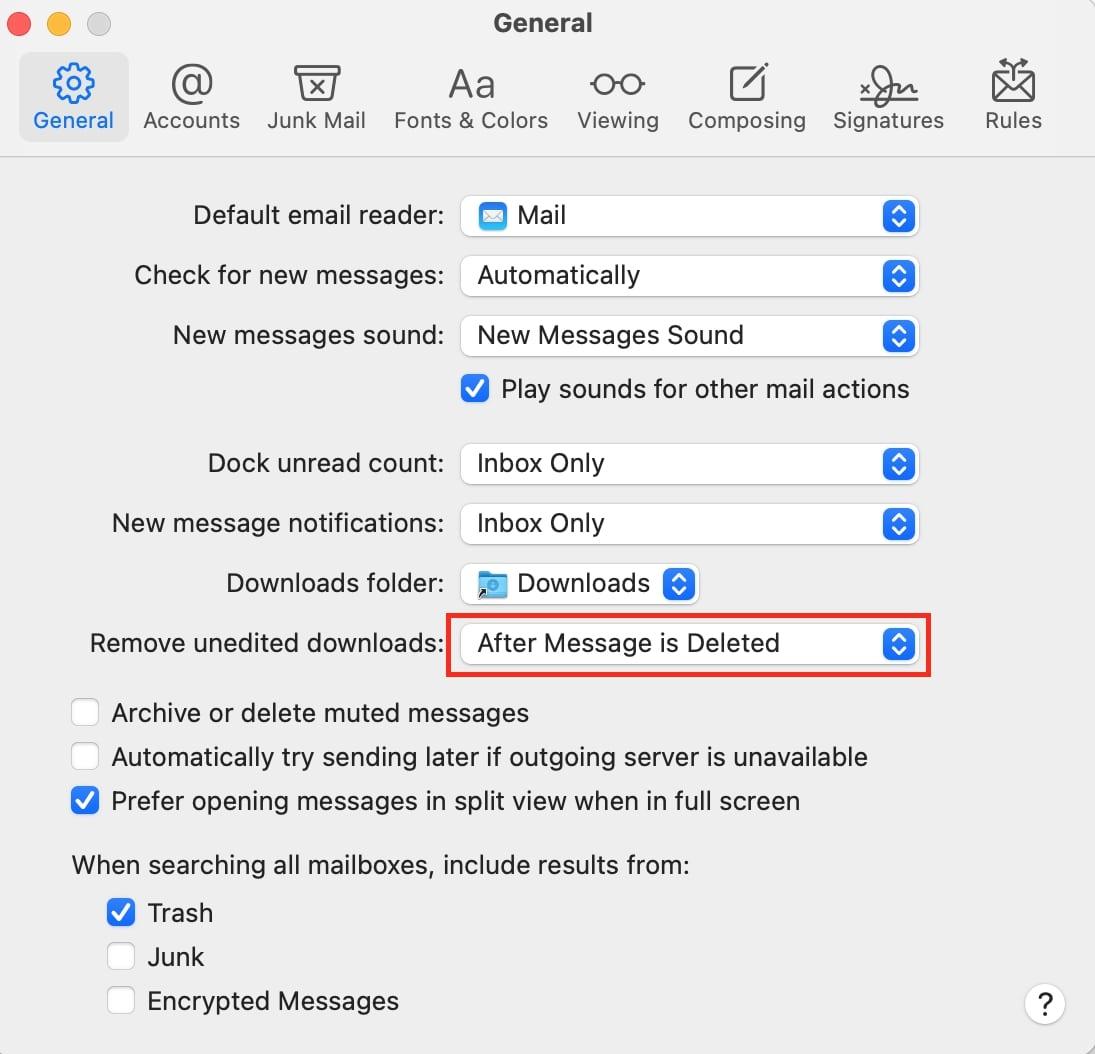 Consider getting rid of junk mail. You know, those promotional messages that companies regularly send you.
Here's how to find storage on Mac by deleting junk mail:
In the Mail app, go to Preferences
In the Accounts tab, find the Erase junk messages option and set it to After one month.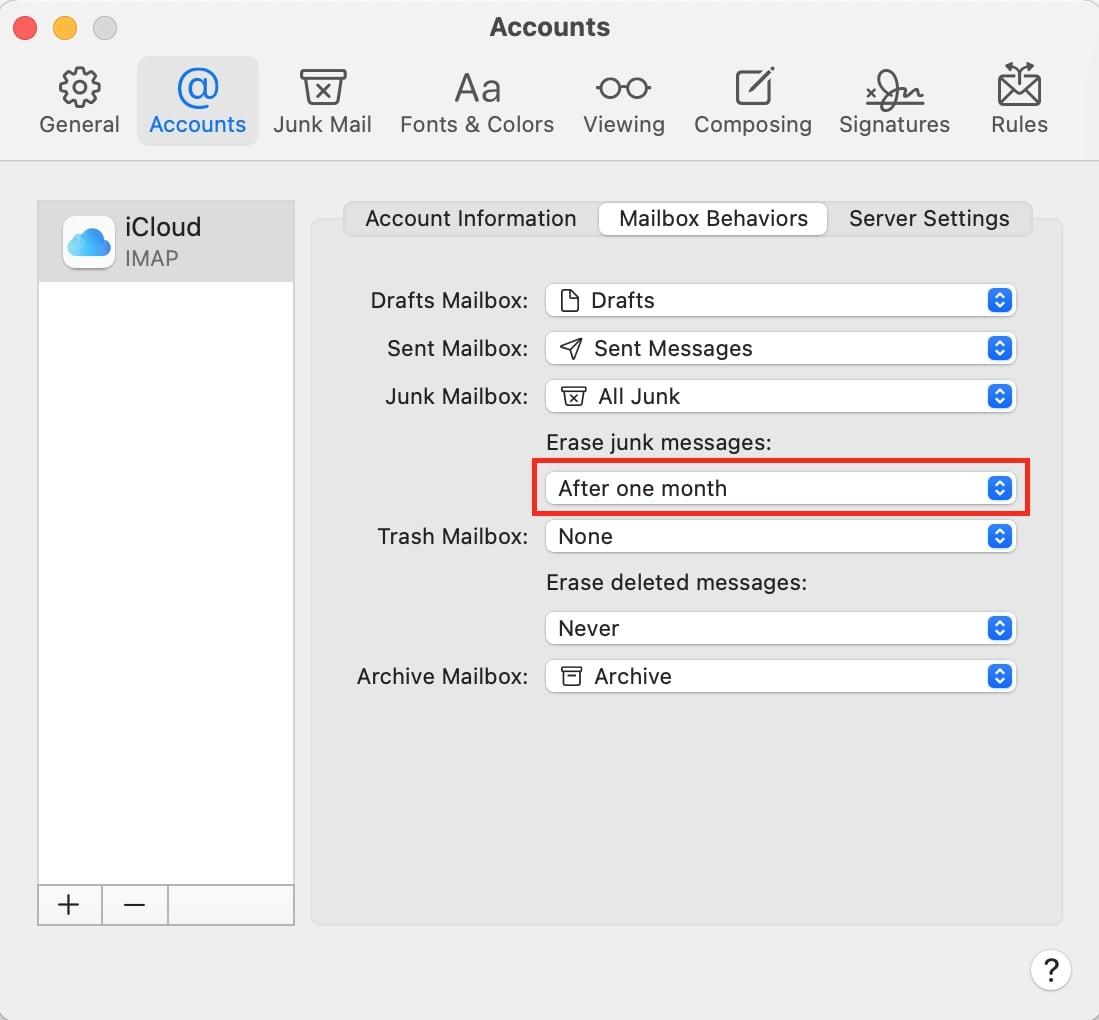 Another effective way to carve out useful hard drive space is to store your emails in iCloud. To set up iCloud mail on your Mac, follow these steps:
Go to the Apple menu and select System Preferences
Click Apple ID > iCloud and check the box next to Mail.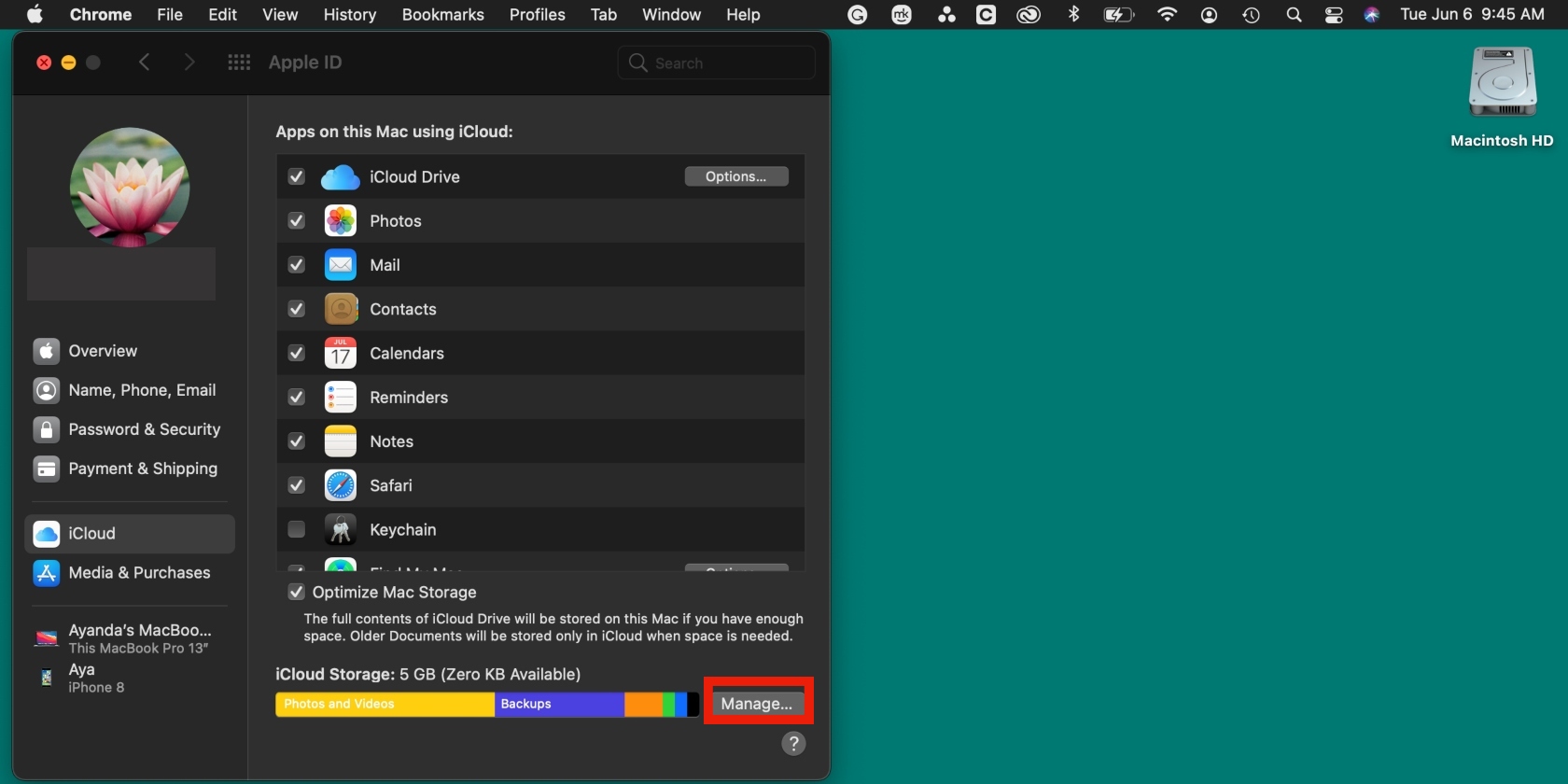 MacKeeper's Safe Cleanup tool is another method you can use to delete mail attachments and junk mail. It helps optimize storage by keeping your Mac clean.
Here's how to use it:
In the MacKeeper app, click Safe Cleanup > Start Scan
Hit the Clear Junk Files button.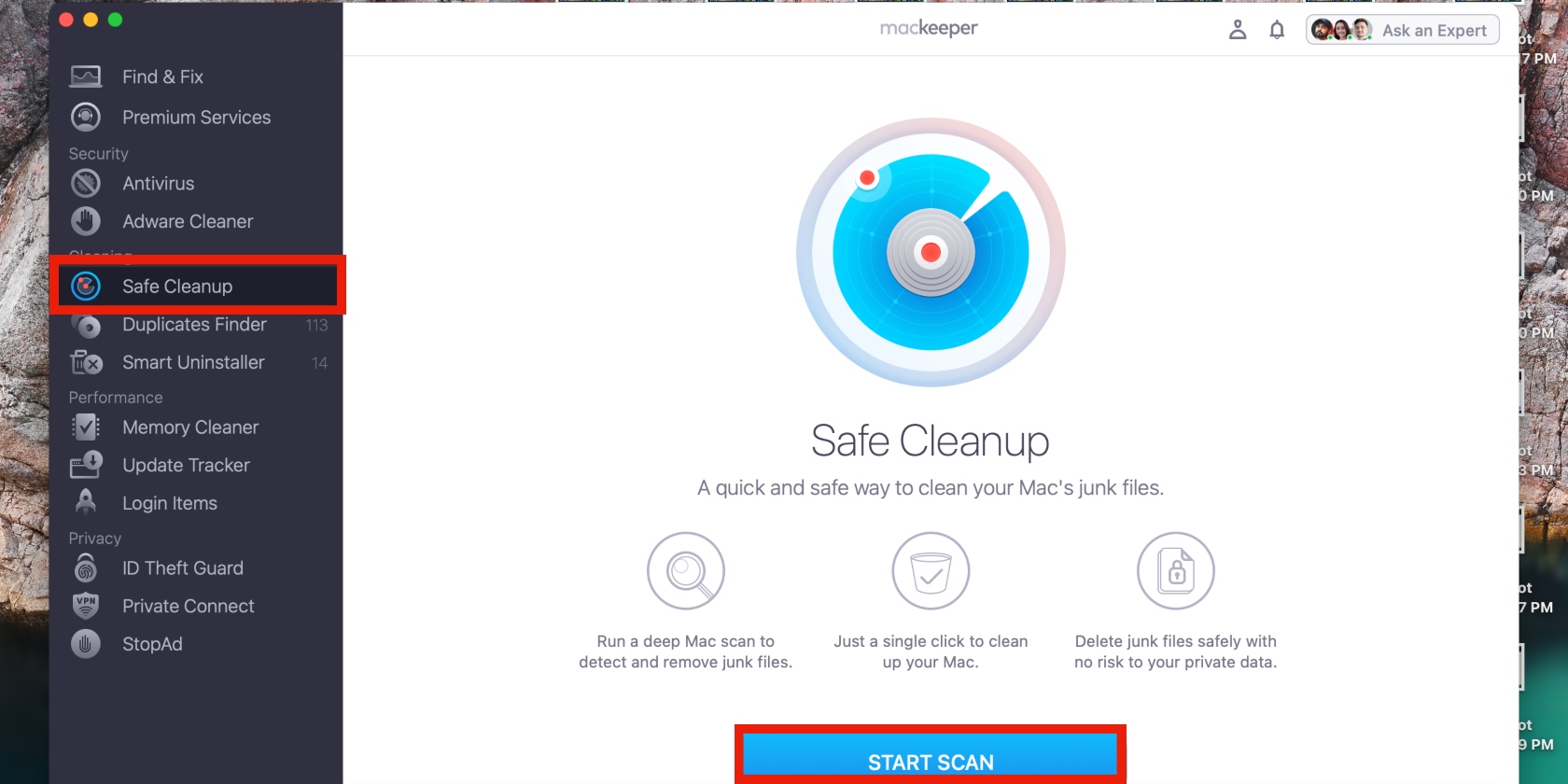 10. Delete old iOS backups
iOS backups are supposed to be temporary files rather than permanent residents on your Mac. Plus, it's fairly easy to optimize storage by deleting old iOS backups:
Plug your iPhone or iPad into your MacBook Pro, Air, iMac, or Mac mini and select it from the sidebar
Click Manage Backups
Select the backups you want to delete, then click Delete Backup > Delete.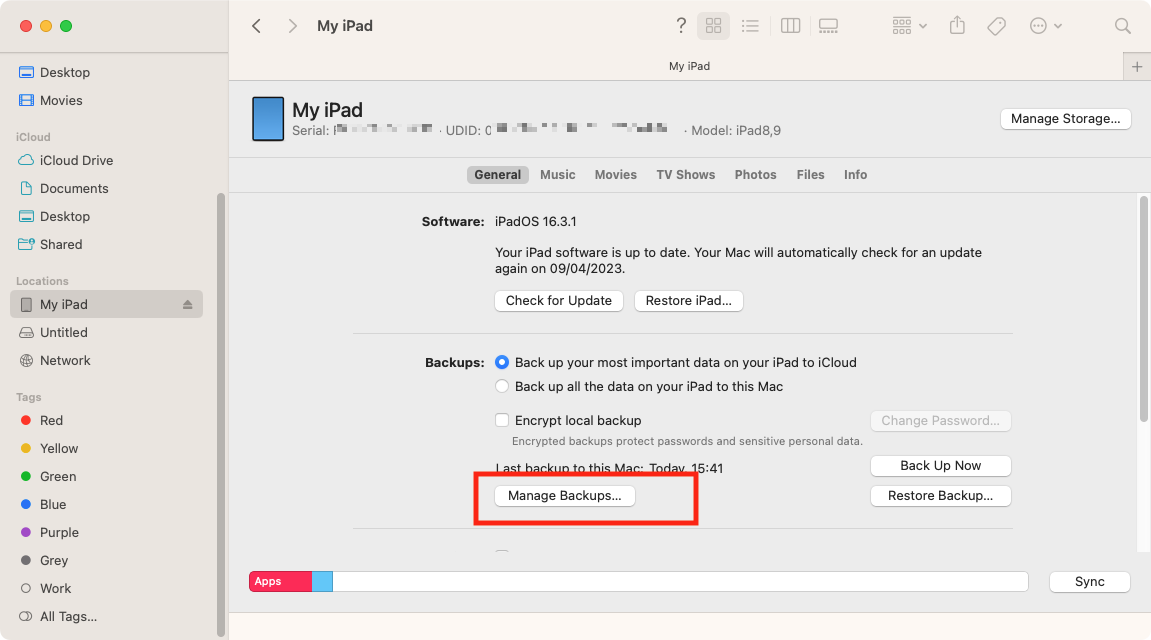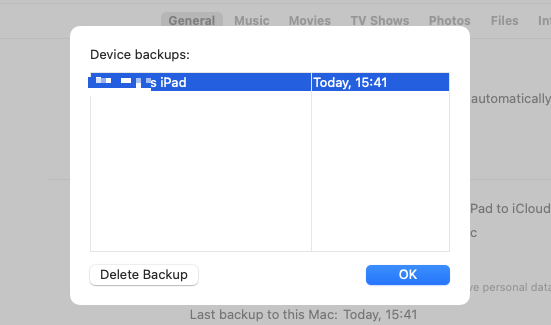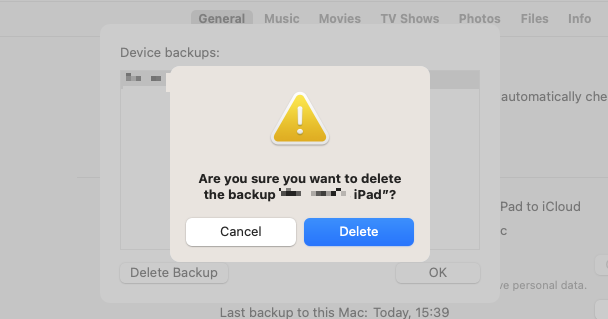 11. Clean up the Downloads folder
Dumping old downloads is a tried-and-true way to reduce clutter on your Mac and clear up disk space on Mac for other useful files. Here's how to do it:
Open Finder and select Downloads
Right-click the files, select Move to Trash, then empty the Trash.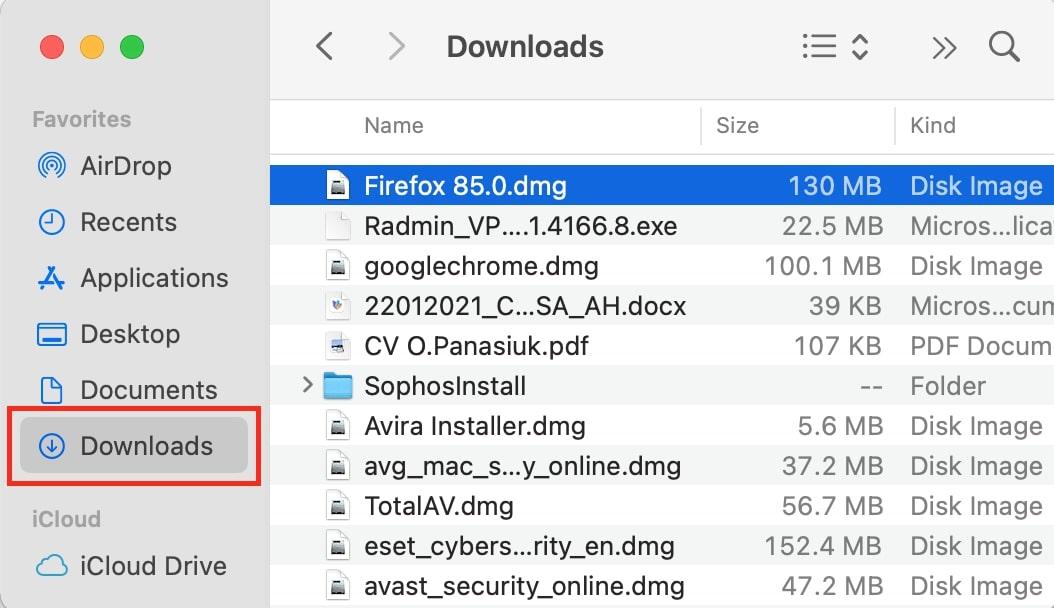 12. Delete old and unwanted media files
Consider deleting media files you no longer want. This is an easy way to remove disk space on a Mac.
Delete music from your Mac like this:
Open Apple Music (not iTunes), then select Songs or Albums from the sidebar
From the menu bar, select View > Only Downloaded Music
Click the three dots next to an album or song
Select Remove Download.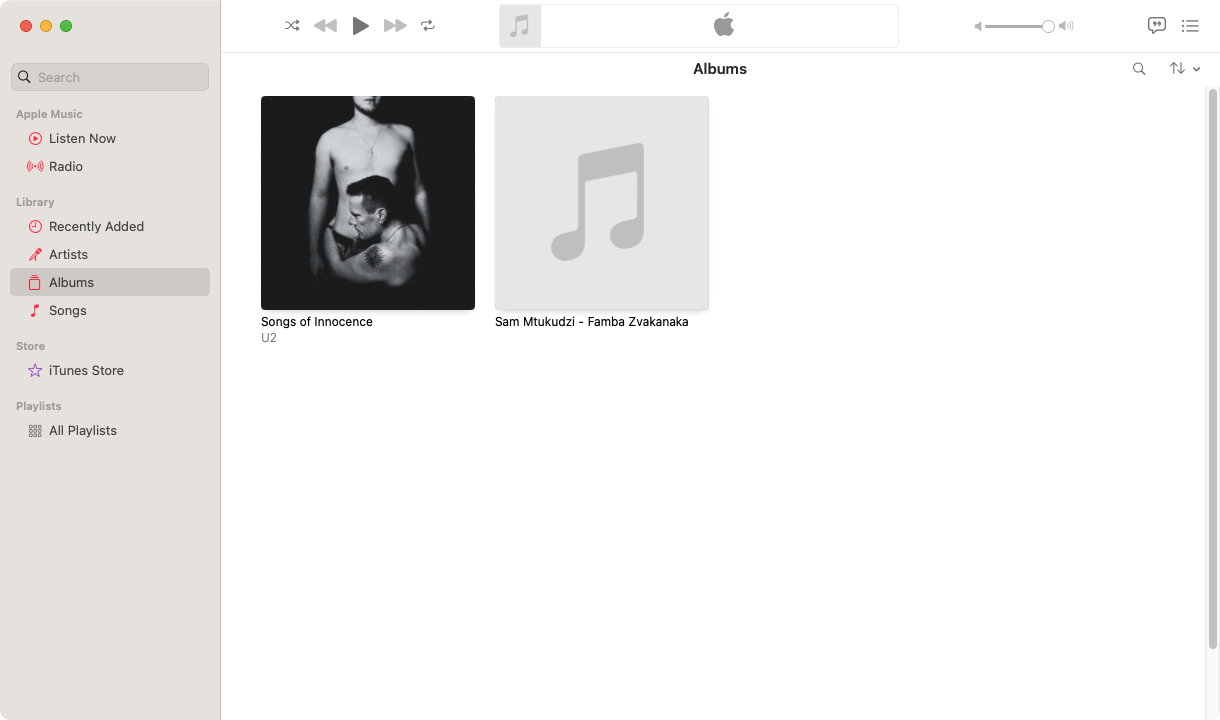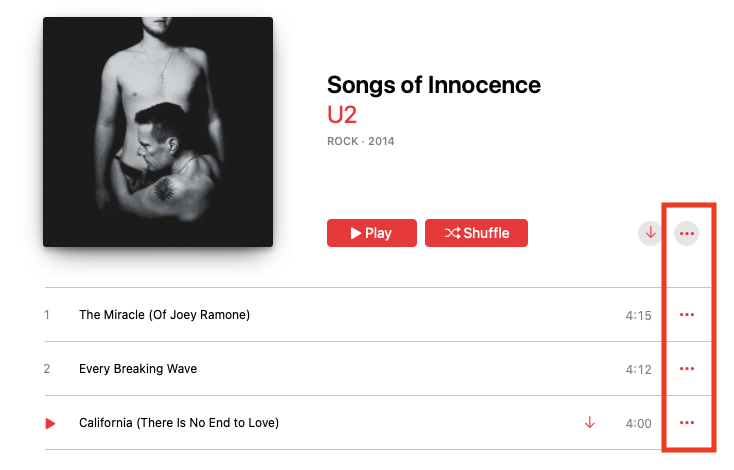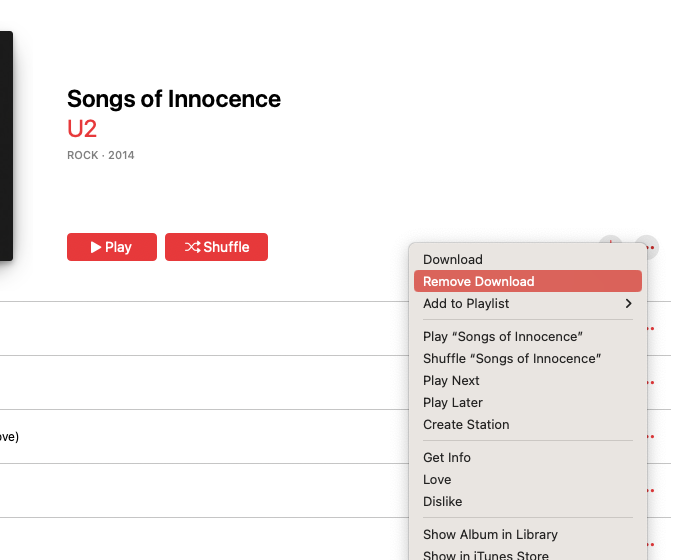 Follow these steps to delete movies from your Mac:
Open Apple TV, and then select the Library tab
Select Downloaded from the sidebar
Click the three dots next to a movie or show and select Remove Download.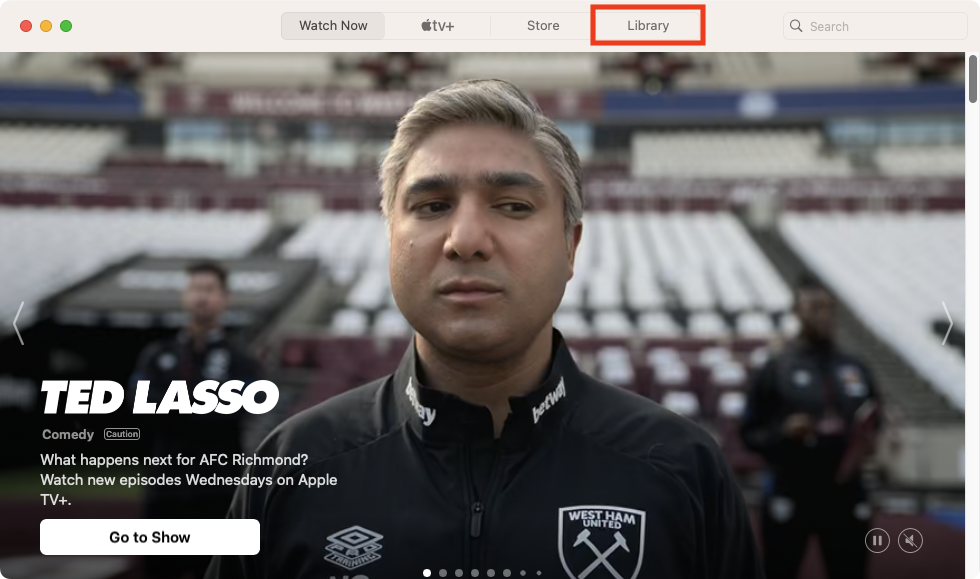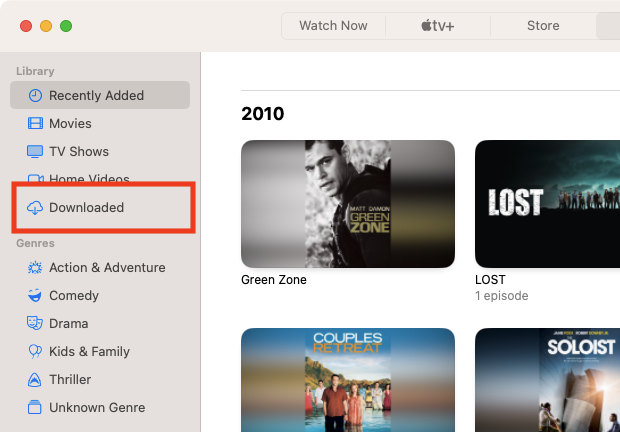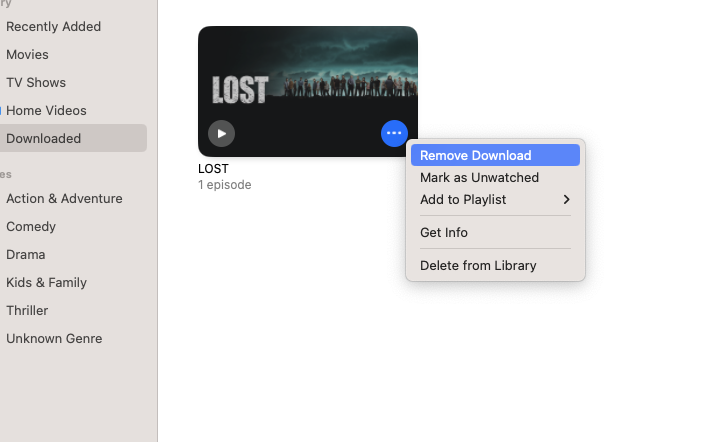 Removing podcasts from your Mac can be done like this:
Open the Podcasts app and select Downloaded from the sidebar
Choose the podcast you want to delete downloads from
To delete a single episode, click its download icon and select Remove Download
To delete all downloaded episodes for the current podcast, go back to the Downloaded page, hover over the podcast, and click the three-dot menu > Remove Downloads > Remove Downloads.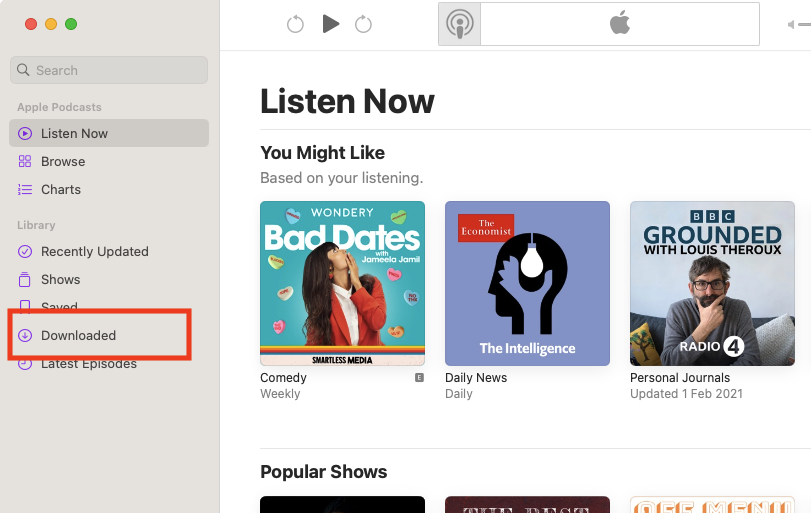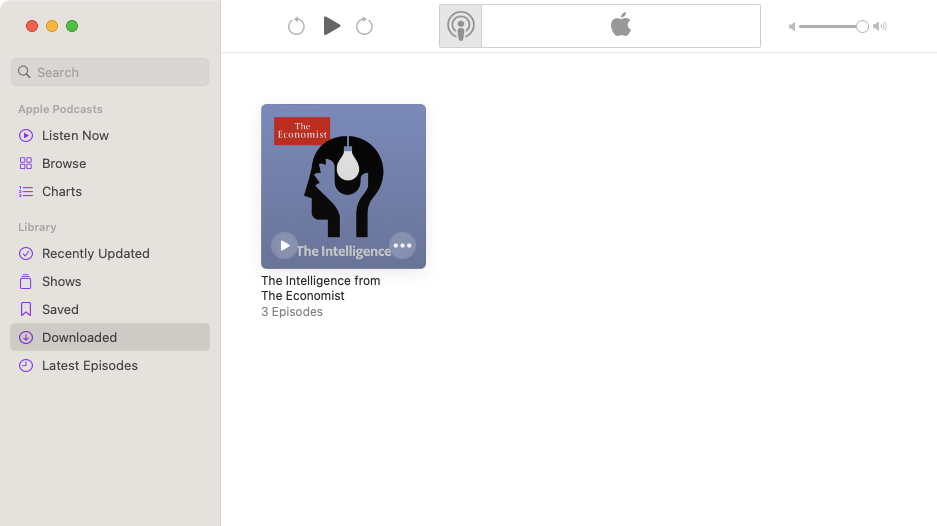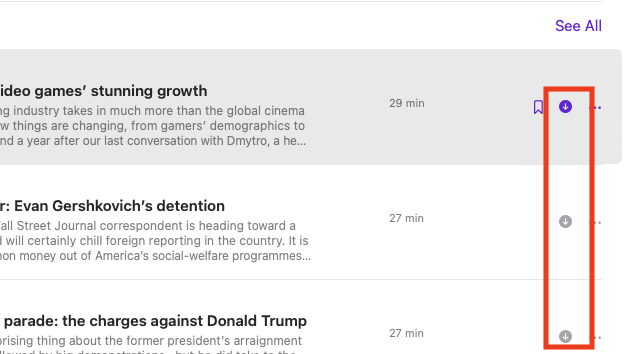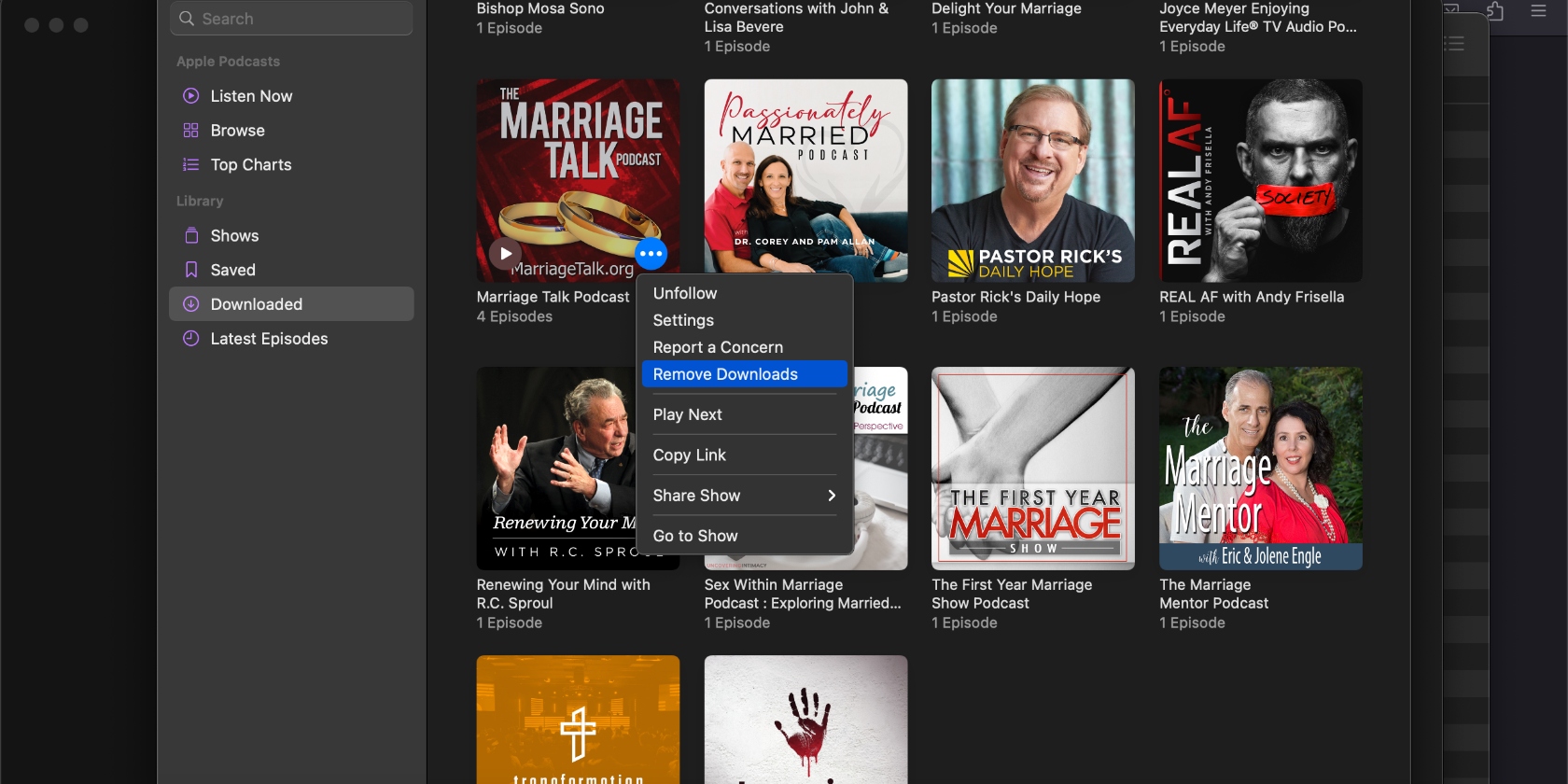 13. Move photos to external storage
Individual photos can quickly accumulate on your Mac. Move them to an external hard drive (not Macintosh HD) and delete them from your Mac to manage storage capacity.
Follow this process to move your photos off your Mac:
If Photos is open, press Cmd + Q to quit it
Navigate to where your Photos library is saved (your Pictures folder)
Drag your Photos library to the external drive, then double-click it
Click Switch
You can now delete your Photo library from your Mac.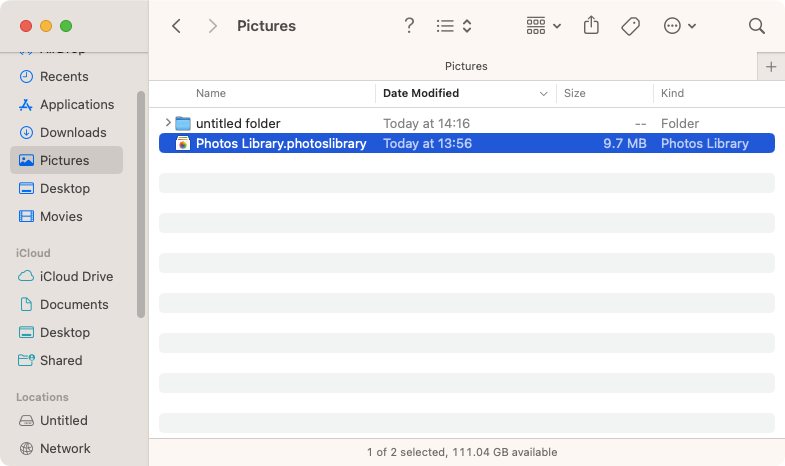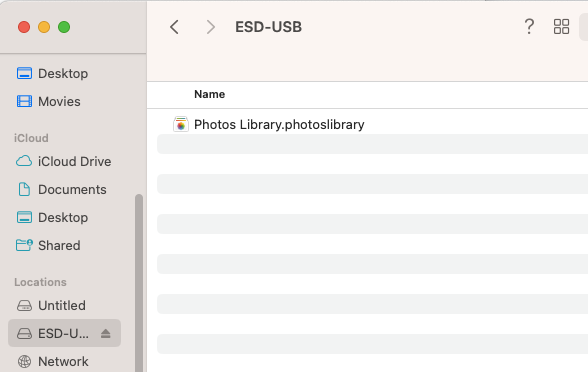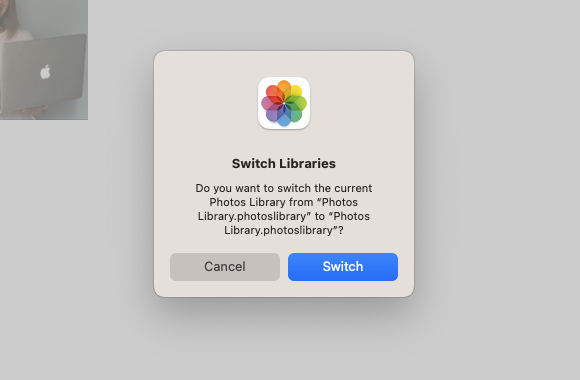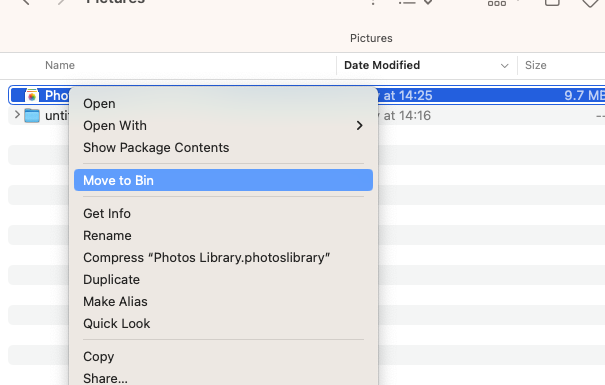 Note from our experts: To get this done, you'll need an external storage device formatted in APFS or Mac OS Extended (Journaled) format.
14. Manage large files
Removing big files is one of the quickest ways to save space on your Mac's hard drive. Here's how to remove large files in macOS:
In System Settings, select General > Storage
Scroll down, and click the i icon next to Documents
Select the Large Files tab
Select what you want to delete, then click Delete
Click Delete to confirm.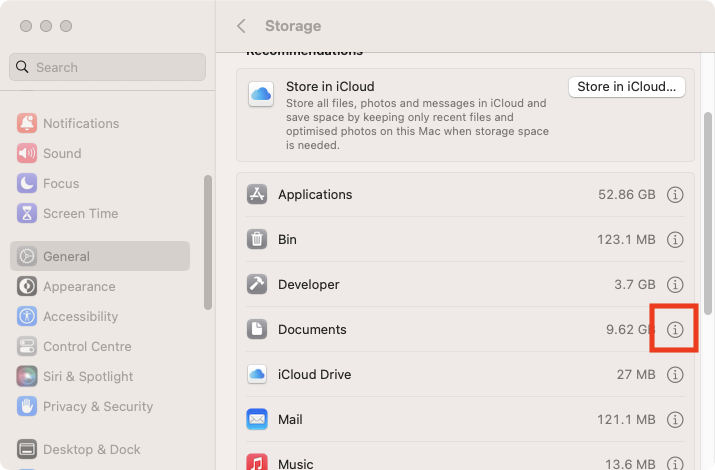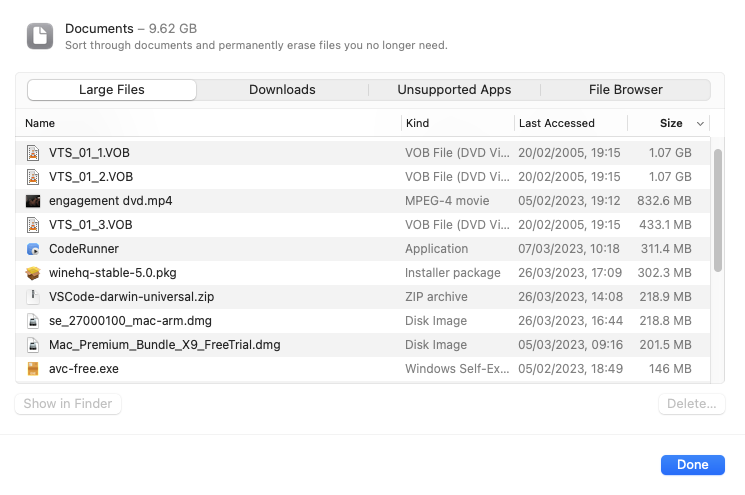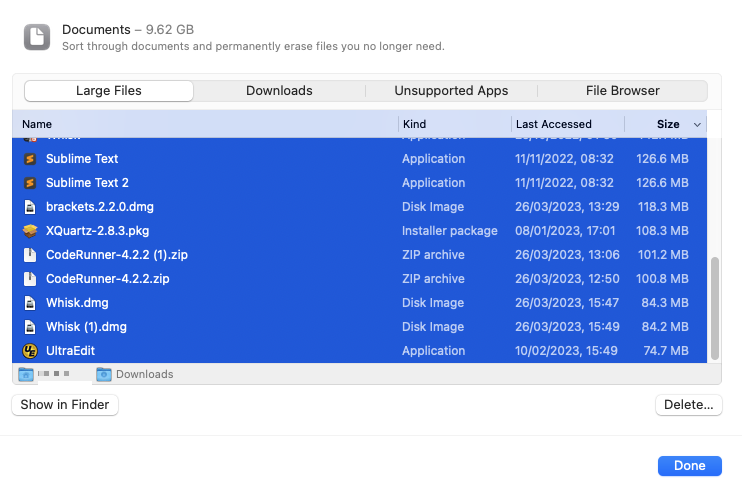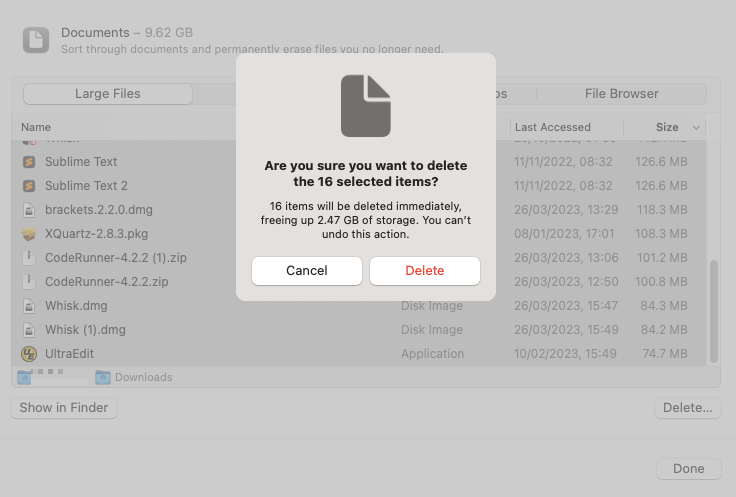 15. Compress and archive data
Rather than remove data from your Mac, you can make it smaller using Mac's compression tool. To compress data on your Mac, do the following:
Select files, then right-click and select Compress
macOS will create a new zip file called Archive.zip
Delete the files you've compressed.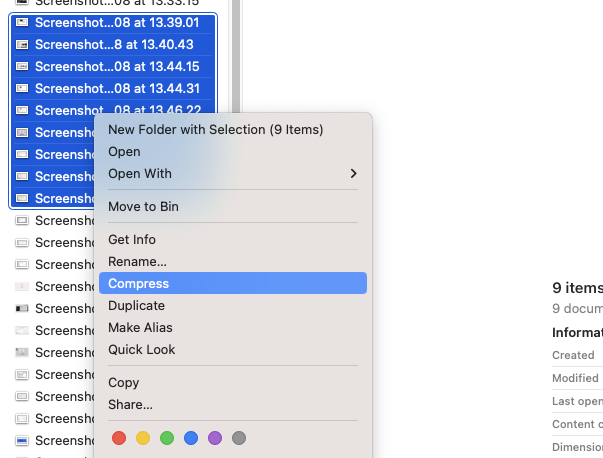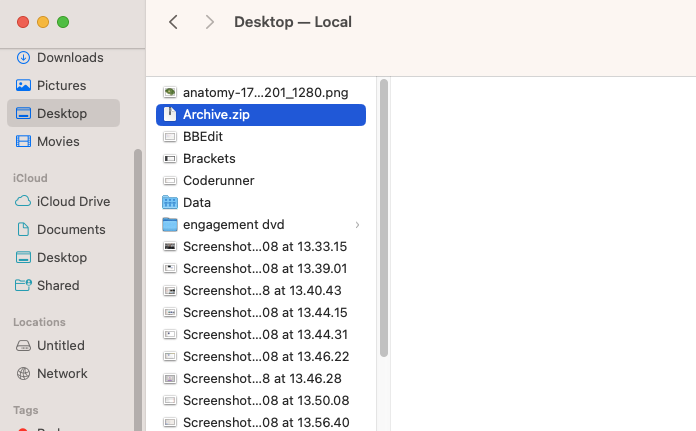 If you double-click the zip file, your Mac will create an entirely new folder with the uncompressed files. You'll have two copies of your files, making compression best for when you're archiving files that you won't access very often.
How to manage storage on Mac
Managing your Mac's storage is an easy way to make room on your disk. The simplest method involves deleting backups.
Here's how to do it:
Go to System Preferences and select iCloud > Manage
Select the relevant category in the sidebar and click the Delete button that pops up, followed by Done.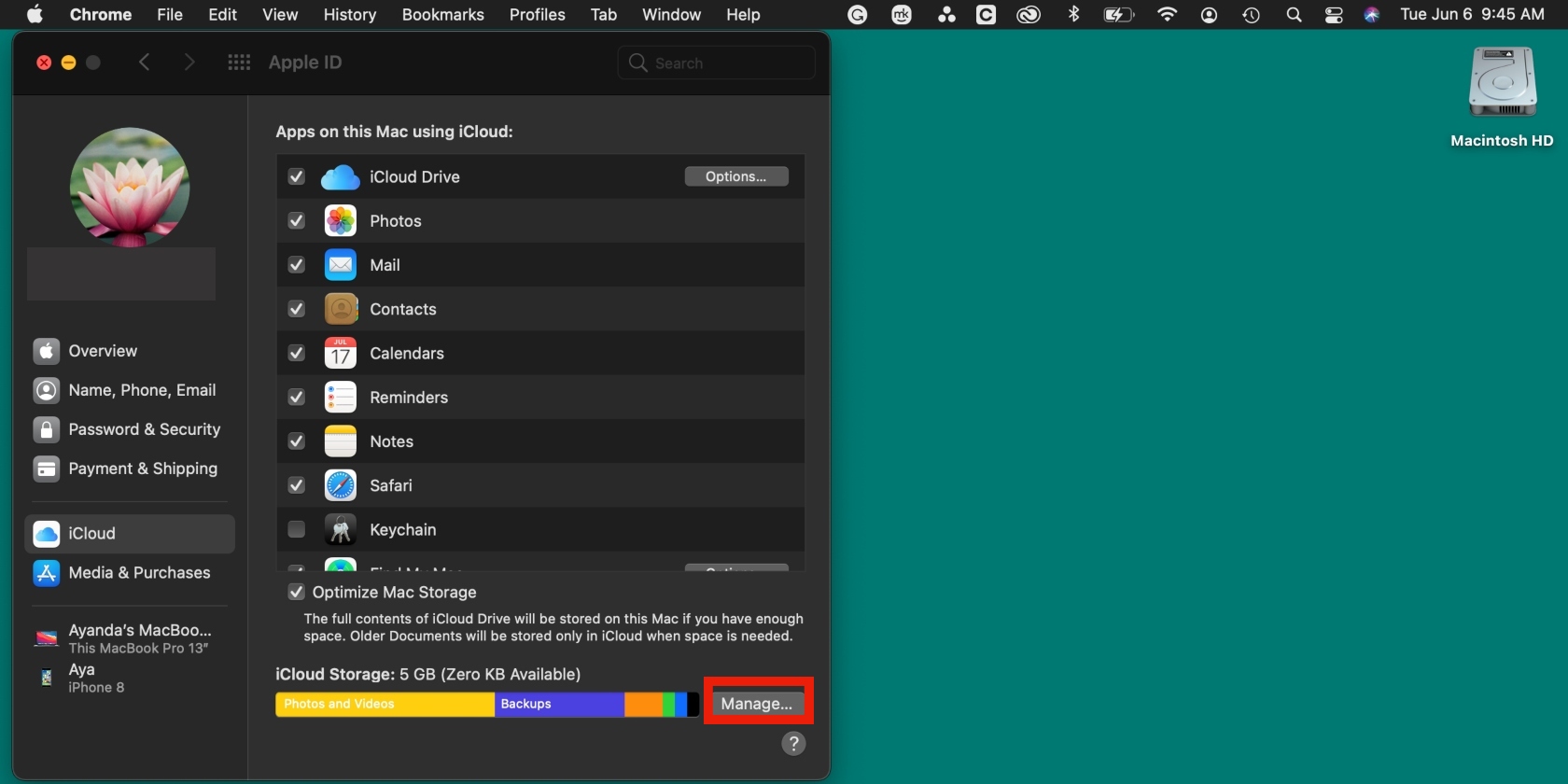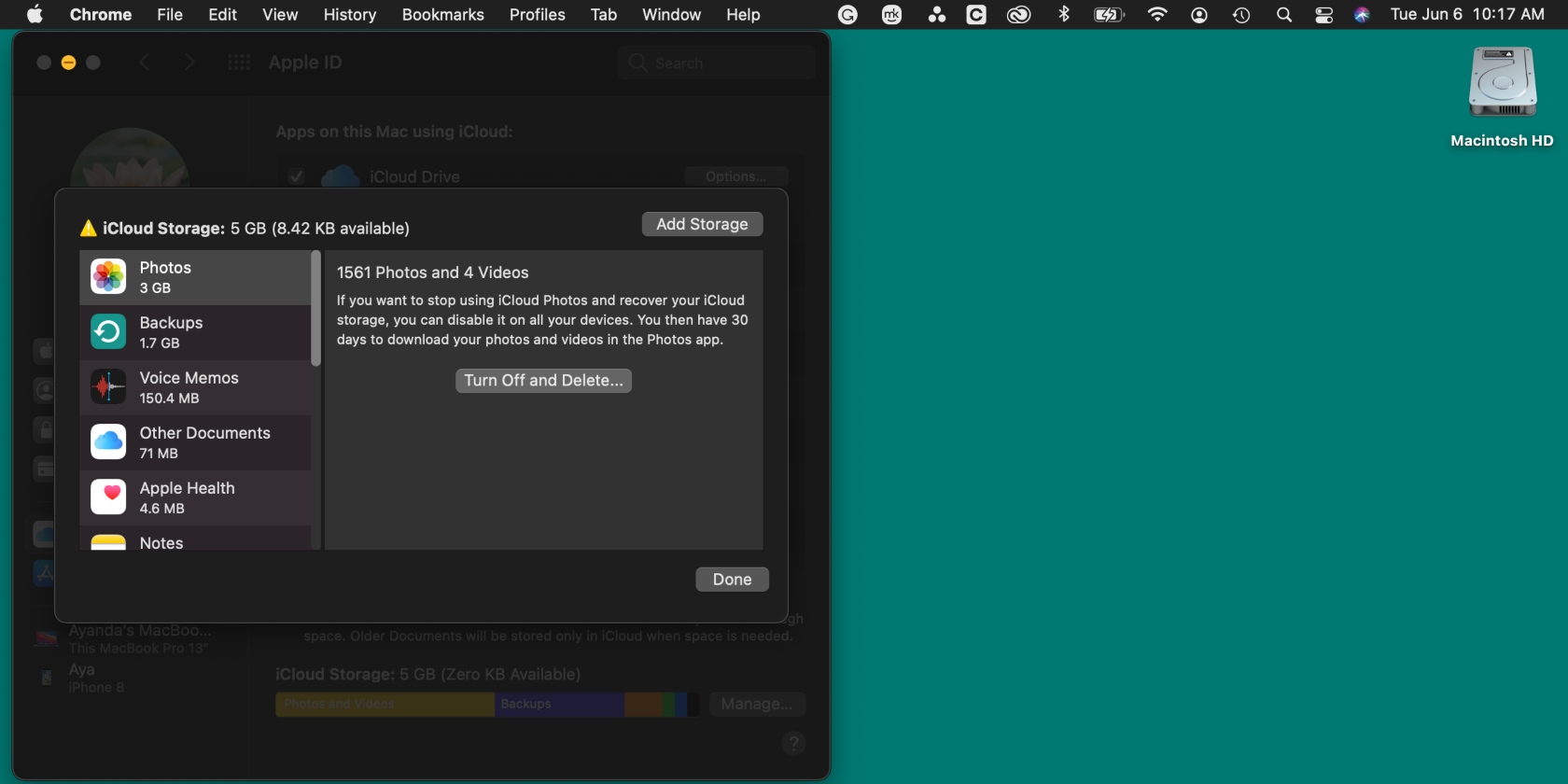 Expert tip from the MacKeeper team: Back up your files in lots of places for recovery purposes, like a USB flash or stick. It's also worth checking if the technology offers encryption—this is an easy way to tell how secure it is. If encryption is missing, it means your files won't be secure, and it may be worth looking for other services available on the market that you can upgrade to.
Parting thoughts
As a computer owner, freeing up space comes with the territory. Save valuable time by using an app uninstaller for Mac.
Besides, we recommend using MacKeeper's Safe Cleanup software to get rid of useless files that are clogging up your Mac's disk space. Your Mac will reward you with better performance, increased productivity, and more space. You can use MacKeeper on most Mac models and OS X versions, including Big Sur, Monterey, High Sierra, El Capitan, Catalina, Yosemite, and Ventura.
Read more guides: