If you're in the market for a computer for graphic design, there's a good chance you have a Mac on your wishlist. But which Mac should you buy? Do you want the portability of a MacBook Air? Or the power of a Mac Pro? Maybe you just want the biggest screen you can get for your money.
Of course, a lot depends on how much designing you actually do and what kind of files you work on. But whatever the case, in this guide, we'll help you make an informed decision about buying a Mac for graphic design.
Some Macs have only 256GB of storage, which can easily fill up if you create a lot of high-definition designs. One of the last things you want to do is waste space with duplicate files. With MacKeeper, you can find and remove them in seconds.

In MacKeeper, select Duplicates Finder on the left

Click Start scan

When the scan is finished, select what you want to delete

Click Remove selected

Finding duplicates really is this easy with MacKeeper. Check it out for free and see for yourself. You get one free fix as standard, so you can see it in action.
Here's our pick of currently available Macs that we think are perfect for graphic design.
Why choose a Mac for graphic design?
Macs have been preferred by designers for decades, mainly due to their high colour accuracy, image quality and ease of use. And the addition of high-end Retina displays make design work easier and more accurate.
Another big advantage is that Apple creates not only the computers but the operating system that runs on them. This means Macs tend to be more reliable than other computers, with far fewer compatibility or driver issues.
Last but not least, Macs look great. Driven by the vision of its former design boss, Jony Ive, Apple became synonymous with beautiful technology. It's not surprising visual artists fell in love with them.
The best Mac configuration for graphic design
One of the first things you need to think about is RAM (random access memory). Graphic design programs keep all kinds of data in this temporary storage, including undo and redo states. The more memory you have, the better, but you should have at least 8GB. If you're working on any 3D graphics or large, multi-layered images, then you should get 16GB or 32GB.
Note, however, that new M1 Macs support a maximum of 16GB. They handle RAM differently to older Macs, though, so 8GB or 16GB will be plenty for most tasks.
With some Macs, you can easily upgrade your RAM, but with some models it's difficult or even impossible. With the M1 processors, the RAM is part of the chip itself, rather than a separate component. To be safe, you should get as much RAM as you can afford when you buy your Mac.
On top of RAM, you'll need storage. You definitely want an SSD rather than a traditional hard drive, simply because it's much, much faster. And in terms of space, you want at least 256GB, but your requirements will largely depend on how much designing you do and the size of the files you work with. You can't upgrade storage in newer Macs, but you can use external drives if you run out of space.
For certain tasks in some software, the speed of your processor will make a big difference. But for the majority of everyday design work, any 64-bit, multi-core processor should be fine. Older Macs with dual-core i5 chips can still run most design software, so any of the currently available Macs will have more than enough processing power. If you want to do any video editing, then processor speed is more important, and you should get the fastest you can afford.
Next up, the graphic processing unit (GPU). On-board graphics are much cheaper than discrete graphics cards but also far less powerful. You don't, however, need a powerful graphics card for most 2D design work. Only if you do a lot of 3D design, video editing or other resource heavy work will you really benefit from a separate graphics card.
With Intel Macs, you can use an external card (an eGPU) to boost your graphical processing power, but so far none of these are compatible with M1 Macs.
It's also important to note that M1 Macs don't currently offer discrete graphics. But according to Apple, M1 chips offer the fastest integrated graphics in any personal computer.
Last but not least, the display, one of the most important tools for design work. Size is a major factor, of course: generally, the bigger your screen, the better, unless you need portability. Screen resolution and pixel density are important too, but you don't really need to think about this too much, because any currently available Mac will be fine.
If you want an external monitor — which you'll definitely need with a Mac mini — then you want at least a 1080p resolution. If you can afford 4K, though, you should get that instead, especially at larger sizes.
The best Mac for graphic design
Best MacBook for graphic design
When it comes to Apple laptops for graphic design, it's a bit of a toss-up between a larger Intel machine and a smaller M1 system. The M1 13-inch MacBook Pro is fast, but the small screen isn't great for graphic design. That's why we've chosen the 2019 16-inch MacBook Pro, even though it has an older Intel processor.
The base model has a 2.6GHz six-core Core i7 processor that can be upgraded up to a 2.4GHz eight-core Core i9 with Turbo Boost to 5GHz. This is more than enough power for any graphic design software.
But what about the graphics card? This beast has an AMD Radeon Pro 5300M with 4GB of GDDR6 memory — a substantial amount for gaming, let alone creative work. It's equipped with 16GB of on-board RAM and up to 8TB of SSD storage.
The LED-backlit Retina display with True Tone has 3072x1920 native resolution with 226 pixels per inch and 500 nits brightness. Finally, four Thunderbolt 3 ports are available to connect peripherals — all of this in just 2kg, starting at $2,399.
16-inch MacBook Pro (2019) Specs
CPU
Basic: 2.6GHz six‑core Intel Core i7

Configurable to: 2.4GHz eight‑core Intel Core i9
GPU
Basic: AMD Radeon Pro 5300M with 4GB of GDDR6 memory

Configurable to: AMD Radeon Pro 5500M with 8GB of GDDR6 memory
Display
16-inch IPS display with 3072x1920 resolution
RAM
Basic: 16GB

Configurable to: 64GB
SSD
Basic: 512GB

Configurable to: 8TB
Ports
Four Thunderbolt 3 ports
Best M1 MacBook for graphic design
If you don't need the biggest MacBook screen, then you can get one of Apple's newer MacBooks with their fast M1 processors. Then it comes down to either the new MacBook Pro or the new MacBook Air, both of which have eight-core M1 processors and 13-inch 2560x1600 IPS displays.
The MacBook Air weighs just 1.29kg, while the MacBook Pro is 1.4kg. If that's the most important factor to you, the MacBook Air is a good choice. Otherwise, we recommend the MacBook Pro. It has eight GPU cores compared to the MacBook Air's seven; its screen is brighter, at 500 nits instead of 400; and it has active, fan-based cooling instead of passive cooling — a big deal if you plan to work long hours on your MacBook.
Bear in mind, though, there's a big difference in price. The cheapest M1 MacBook Pro is $1,299, while you can get a MacBook Air for $999. A powerful Intel version of the 13-inch MacBook Pro is available too, for $1,799.
13-inch M1 MacBook (2020) Specs
CPU
Eight-core M1 processor with four performance cores and four efficiency cores
GPU
Eight-core GPU
Display
13.3-inch IPS display with 2560x1600 resolution
RAM
Basic: 8GB

Configurable to: 16GB
SSD
Basic: 256GB

Configurable to: 2TB
Ports
Two Thunderbolt 3 ports
Best desktop Mac for graphic design
If you want the most powerful Mac money can buy, then you need at least $5,999 for a Mac Pro. These high-end machines are, of course, designed for professional animators and 3D visual artists. For the rest of us, the most powerful option is the 27-inch iMac (2020). In terms of performance, it may face some stiff competition when the 24-inch iMac is released, but it offers a great combination of screen size and sheer speed, which is why it's our desktop system of choice.
The CPU of this iMac is configurable up to a 3.6GHz 10-core 10th-generation Core i9. The base model of the iMac has a discrete Radeon Pro 5300 GPU with 4GB of GDDR6 memory. This can be improved up to a Radeon Pro 5700 XT with 16GB of GDDR6 memory.
8GB of RAM can be customized up to a maximum of 128GB. SSD storage, starting at 256GB in the base model, can shoot up to 8TB in the best configuration.
The glorious 27-inch 5K display has a 5120x2880 resolution and supports more than a billion colors. It has all the usual specs: True Tone, P3, 500 nits brightness and so on. But it can also use a nano-texture glass matte display, guaranteeing a truly unbelievable user experience.
As for connectivity, this Mac has four USB-A ports, two Thunderbolt 3 ports and an SDXC card slot. The iMac's price starts at $1,799, going up to $2,299.
27-inch iMac (2020) Specs
CPU
Basic: 3.1GHz 6‑core 10th-generation Intel Core i5

Configurable to: 3.6GHz 10-core 10th-generation Intel Core i9
GPU
Basic: Radeon Pro 5300 with 4GB of GDDR6 memory

Configurable to: Radeon Pro 5700 XT with 16GB of GDDR6 memory
Display
27-inch Retina 5K Display with 5120x2880 resolution
RAM
Basic: 8GB

Configurable to: 128GB
SSD
Basic: 256GB

Configurable to: 8TB
Ports
Two Thunderbolt 3

Four USB-A

Gigabit Ethernet
SDXC card slot
How to optimize your Mac ready for design projects
Graphic design programs tend to be memory-hungry, so the more RAM your Mac has, the better. If you find your running low on available RAM, MacKeeper's Memory Cleaner can help.
How to clear your Mac's RAM with MacKeeper:

1. Start MacKeeper, and select Memory Cleaner from the left-hand menu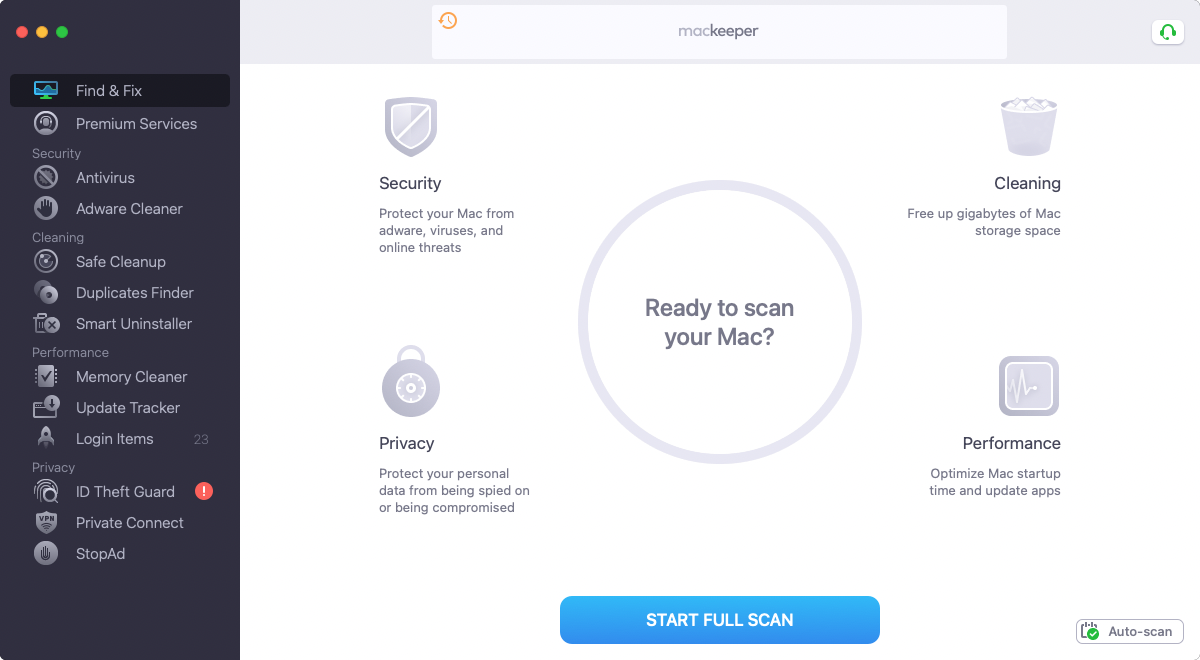 2. Click Open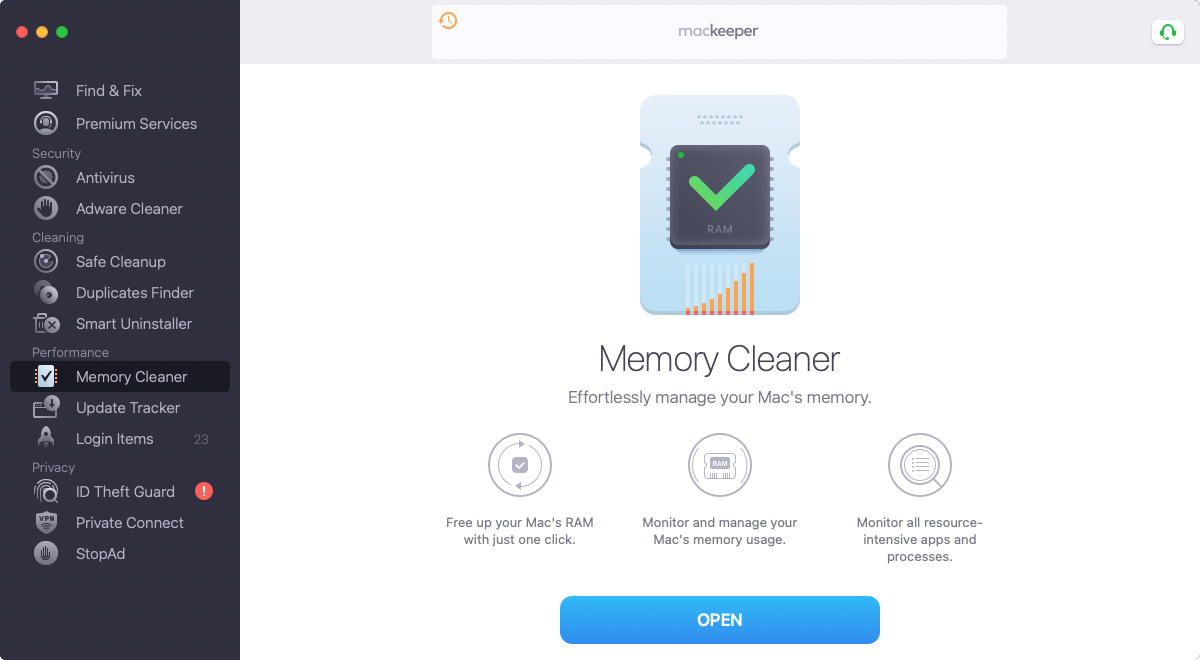 3. Click Clean memory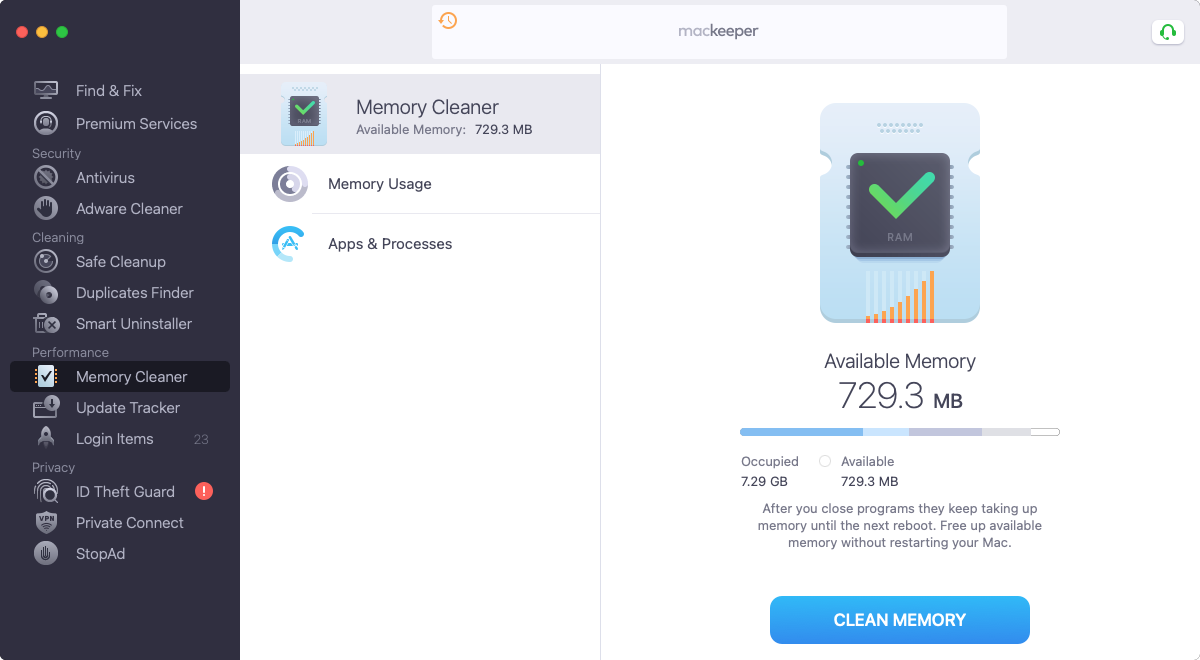 4. Wait while MacKeeper clears your RAM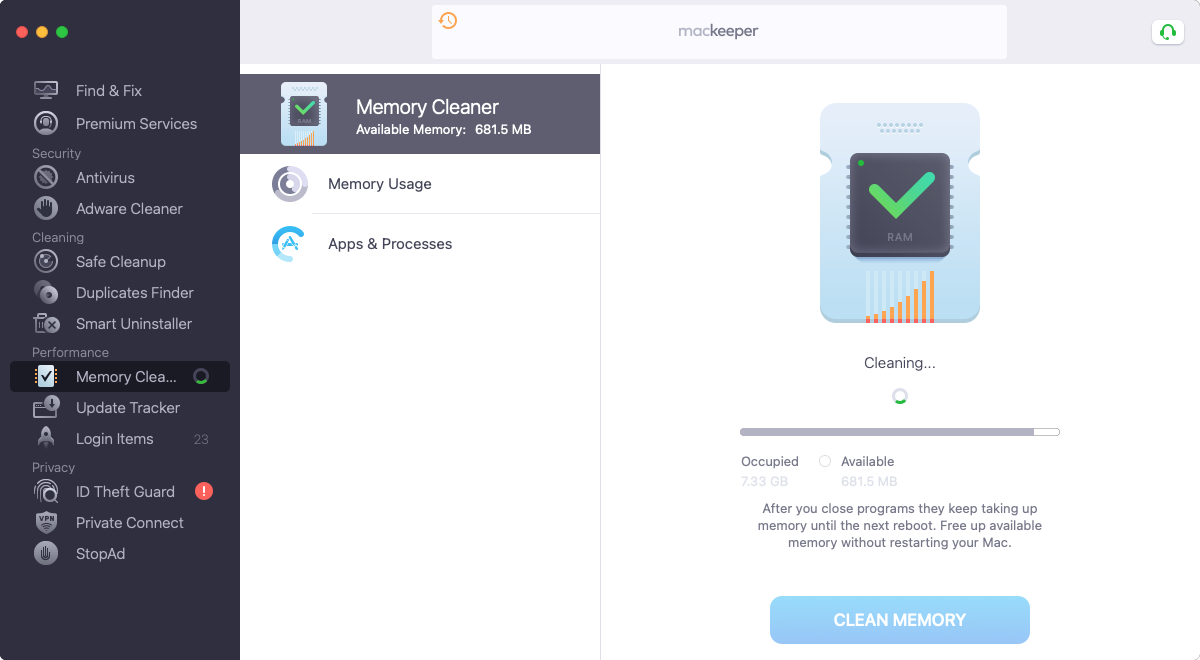 And that's all there is to it. If you're experiencing any slowdown when you have lots of apps or files open, this is a quick and easy way to speed things up again.
FAQ
Are Macs or PCs better for graphic design?
In general, graphic designers prefer Macs over Windows PCs. It used to be that most of the best design software was Mac only, but that's not the case anymore. Windows PCs are fine for design, but Macs are easier to use, less prone to compatibility issues and much nicer to look at. Plus their high-quality screens are perfect for designers.
Is the MacBook Air good for designers?
For everyday 2D design work, a current MacBook Air will be good enough. The new M1 processors are faster than previous chips, and they offer good graphical performance too. However, the fanless design of the MacBook Air is a problem if you work long hours. If that's the case, you should look at a MacBook Pro instead.
Can you use a Mac mini for design?
The new M1 Mac minis are fast and affordable, but they don't come with a screen. Depending how you look at it, that's either a pro or a con. On one hand, you can connect any screen of any size, and you can upgrade your screen at any time. But on the other hand, you have to pay for a separate display.
What peripherals do you need for graphic design on a Mac?
This is a matter of personal preference, but if you do any freehand work, it makes sense to get a graphics tab. Beyond that, a decent keyboard and either a mouse or a trackpad is vital. Apple's own peripherals are good, but there are also plenty of fantastic third-party options too, if you shop around.
Read more: