In this article you will find the following:
You settle down to start working and fire up your Mac, only to be met with an unexpected issue—your Mac is taking forever to boot. It's probably been experiencing other performance-related issues, so you wonder what the cause may be. You're also tasked with figuring out how to fix the slow startup, so you can use your Mac with ease again.
Before we start

When switching on your Mac, the last thing you expect is to get stuck waiting for it to start up, especially when you need to use it for work. A slow startup process isn't normal on a Mac, so it's usually one of the telltale signs that something is amiss. MacBook devices are generally high-performing computers, but they can slow down for various reasons.

One of these reasons is the presence of unnecessary files and processes that weigh your Mac down. We recommend using MacKeeper's Safe Cleanup tool to prevent your Mac malfunctioning. Our Safe Cleanup tool closes all files and processes that are using up resources and causing your computer to be slow at startup. Here's how to use MacKeeper's Safe Cleanup tool:

Download the MacKeeper app on your MacBook Pro or MacBook Air
Select Safe Cleanup in the left pane and click the Start Scan button
When the scan is completed, MacKeeper will show you a list of all the files it intends to remove or uninstall from your Mac. Select Check All or individually choose the files you want MacKeeper to clear. Once that's done, click the Clean Junk Files button and let MacKeeper work its magic.
Mac startup issues are nothing to worry about—they can be easily fixed. Continue reading to learn our team's tips to rectify the startup problem you're experiencing.
7 ways to fix slow startup on Mac
You can fix a slow startup on Mac in several ways. Here are the seven methods to boost startup on Mac:
Free up disk space
Just like a car carrying too much luggage, an overloaded disk can cause a Mac to switch on slowly. For this reason, you must make room on your Mac's disk.
Follow the step-by-step instructions below to create more disk space on your Mac.
Go to the Apple menu, select About This Mac > Storage > Manage
You'll land on the Recommendations page. Go through all the recommendations listed to learn how to free up more disk space. Select each category on the left of the screen and remove unnecessary files by clicking on each file and selecting Delete.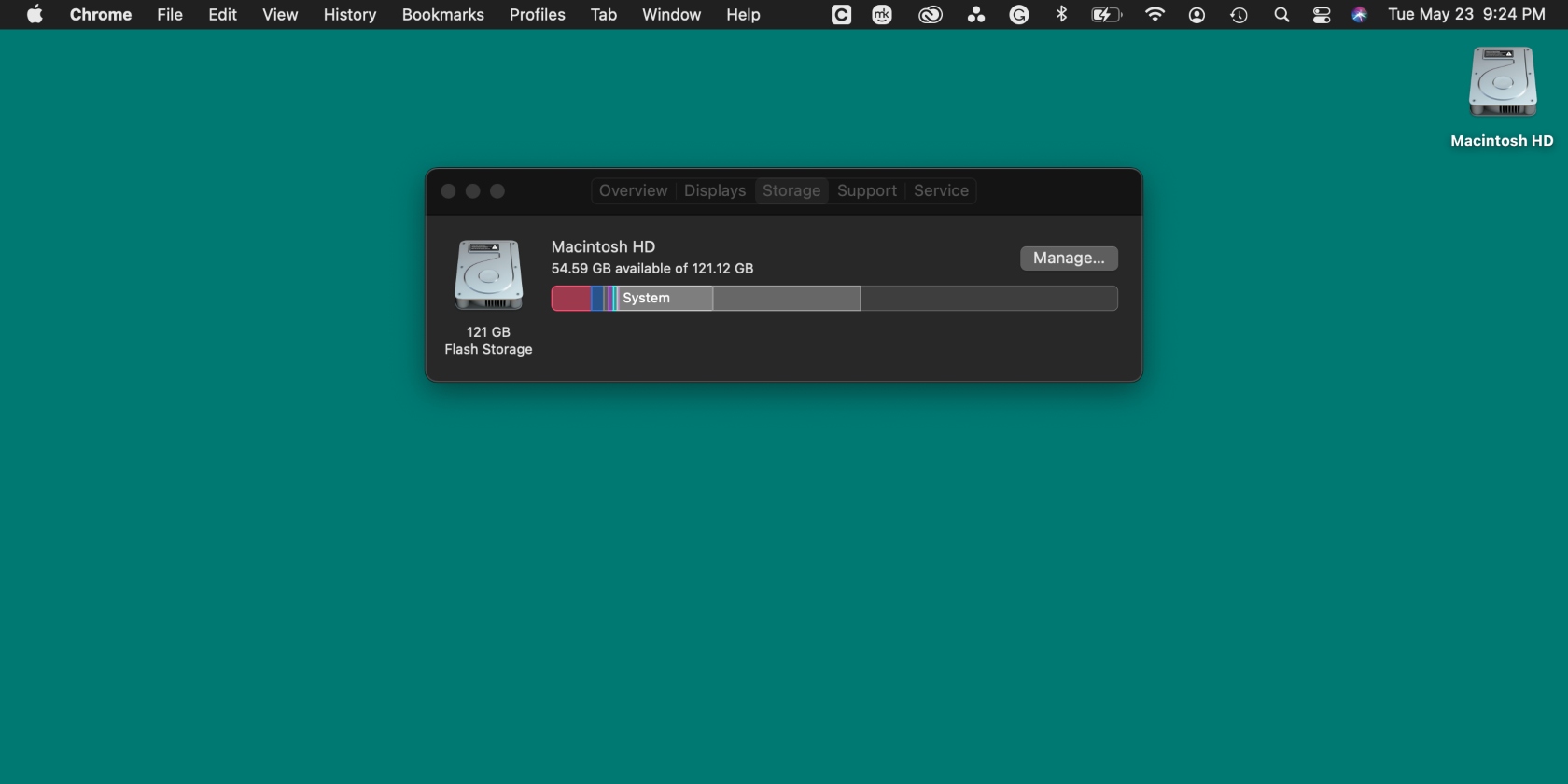 Freeing up disk space in Mac's System Information tool is a good solution. However, sometimes it's worth using a reliable third-party tool to get the job done, especially when your Mac takes forever to boot. Consider using MacKeeper's Safe Cleanup tool as an alternative method to create more space on your Mac's disk.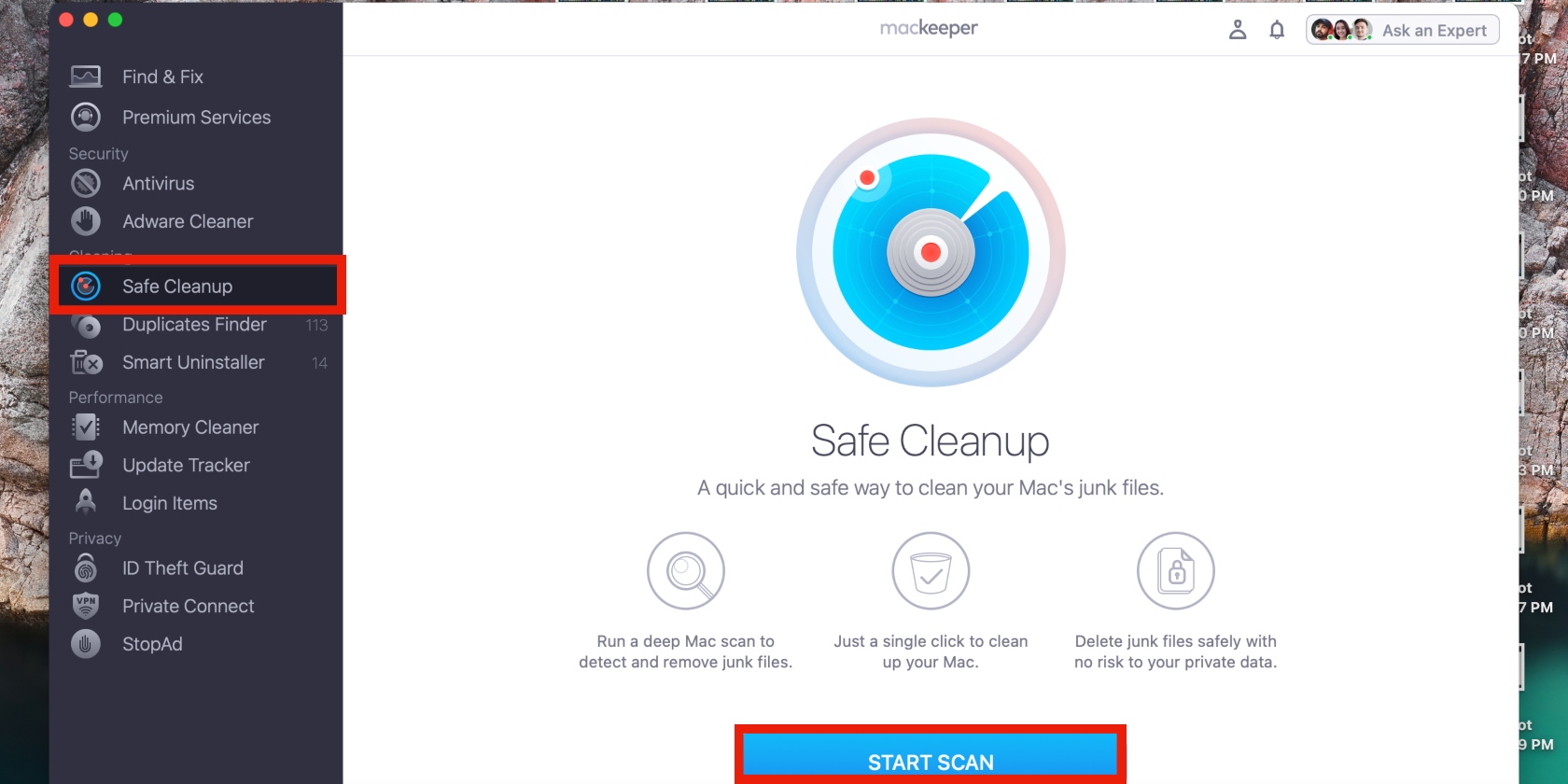 Check login items
When you start your Mac, certain apps and programs automatically start running in the background. These programs can cause your Mac to be sluggish when you launch it, so reducing them can help it perform better at startup. Here's how:
Open System Preferences from the Dock and go to Users & Groups > your username > Login Items
Find the application you want to remove and check the box next to it in the Hide column. This will stop the app from launching when you start your Mac.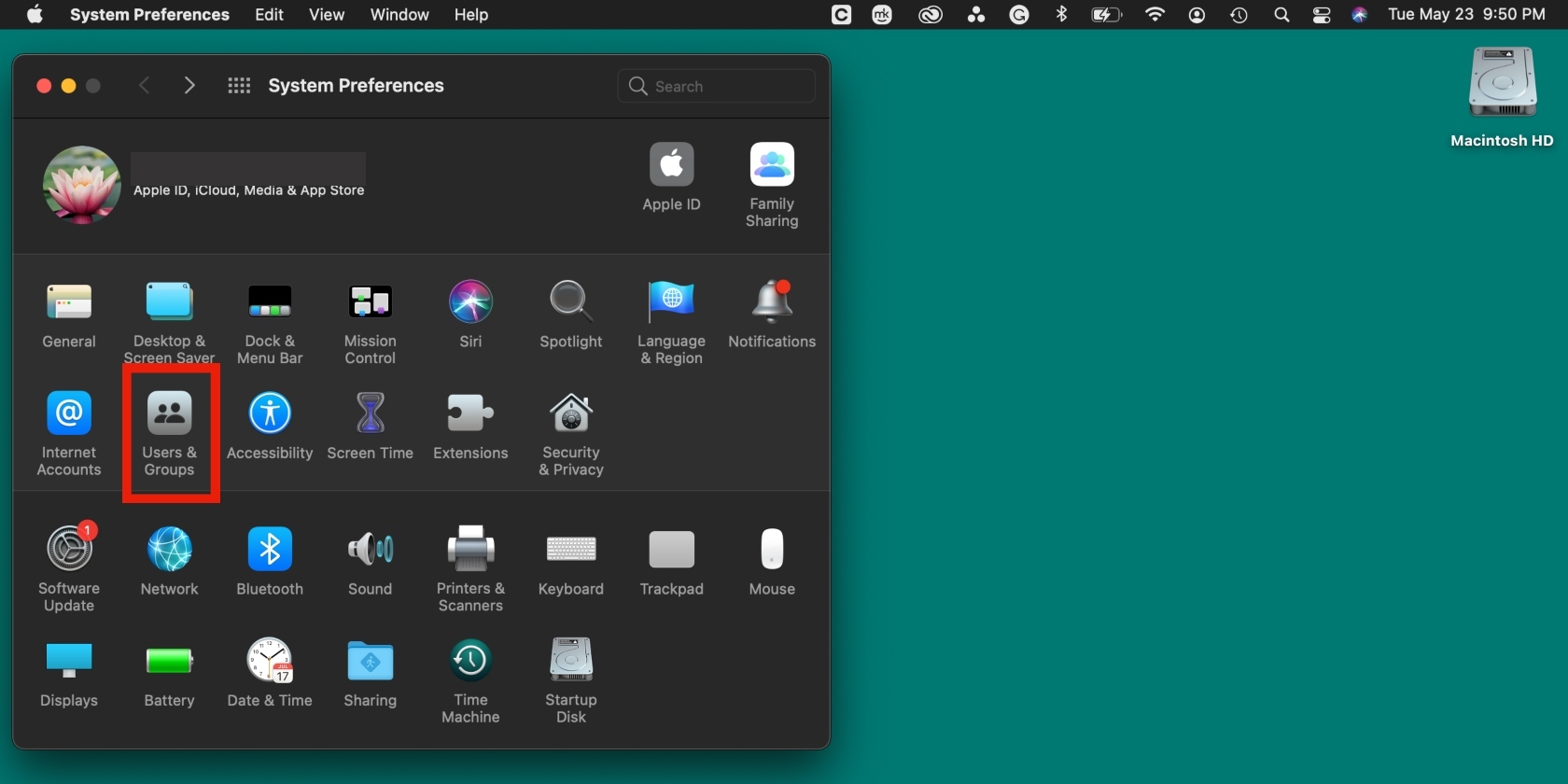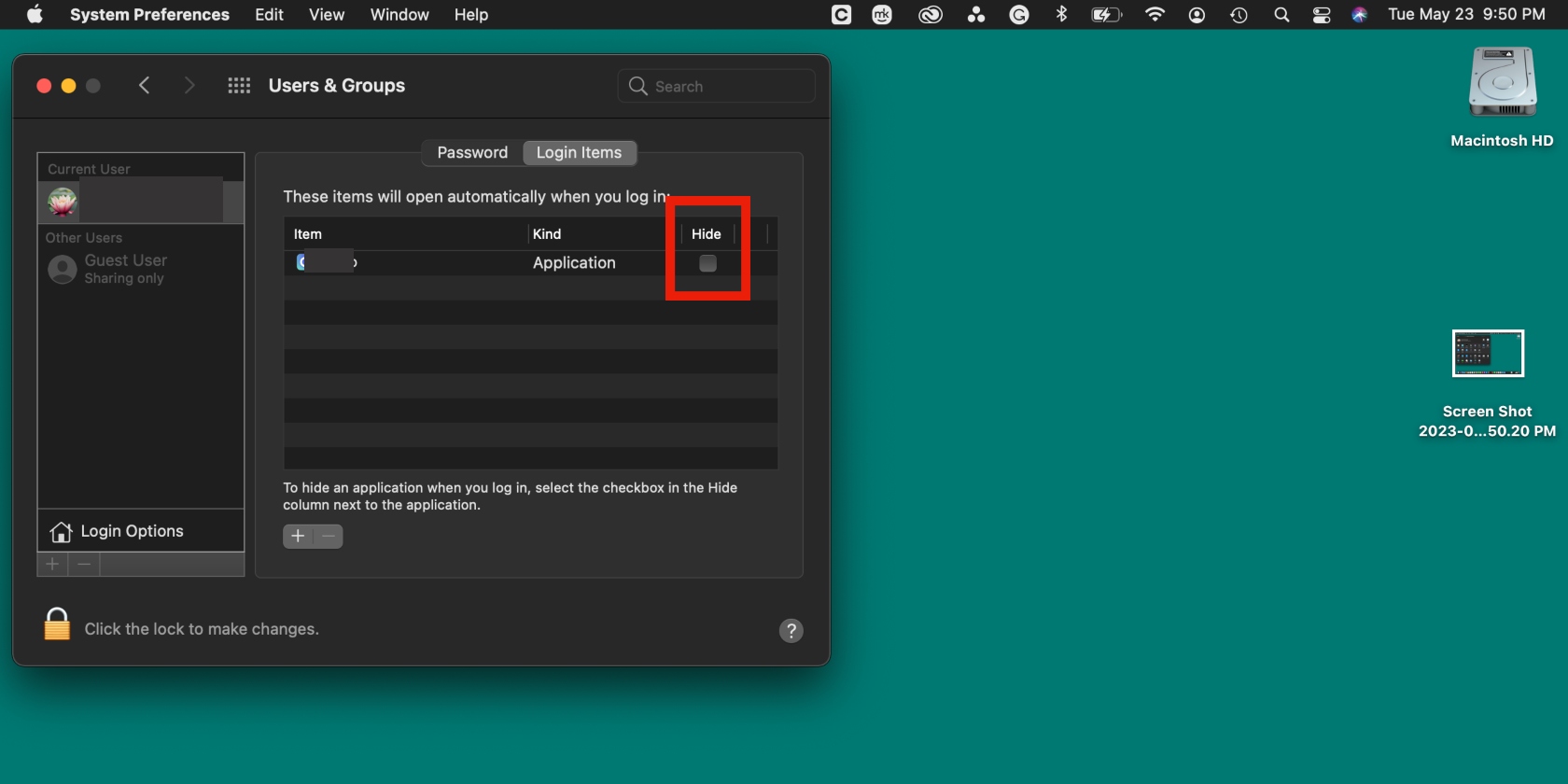 Hint from our experts:

If that sounds kind of difficult, download MacKeeper and easily manage all your login items with a few clicks.
Here's how to use MacKeeper's Login Items tool to remove apps that launch at startup:
Download MacKeeper on your Mac if you haven't already
Select Login Items in the left menu and click Start Scan to begin the search
When the scan is complete, MacKeeper will show you the items it found. Select the items you're comfortable deleting and click Remove Selected Items.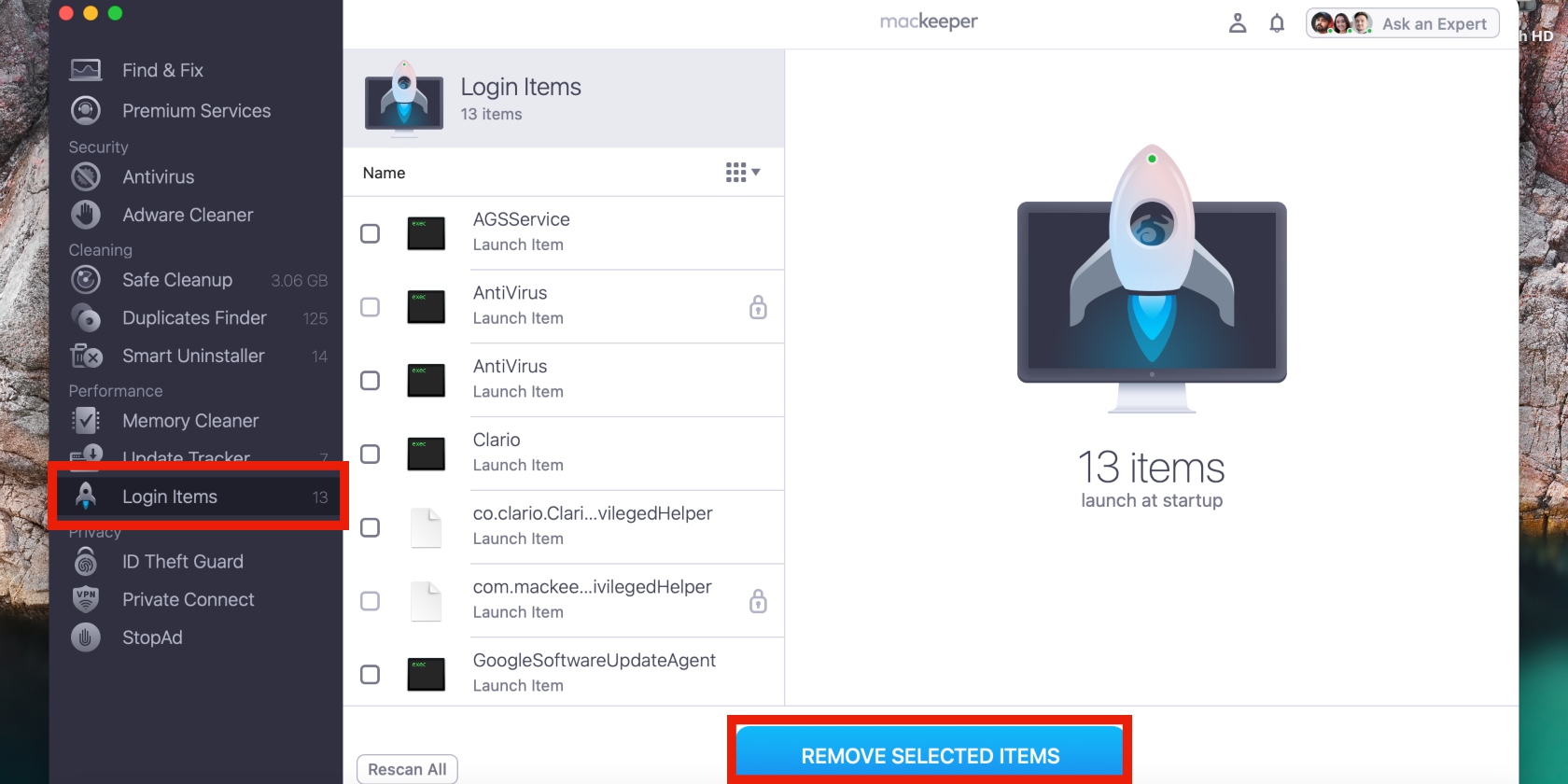 Update macOS
An old or outdated macOS is usually the culprit when a Mac is running slow at startup and is responsible for other performance-related problems. Update your laptop's operating system to help speed up Mac by following the steps below:
Go to the Apple menu, select System Preferences, and choose the Software Update option
Mac will look for updates and let you know if any updates are available. If there are, click Update Now. Keep your Mac connected to a power source, as the update may take a while.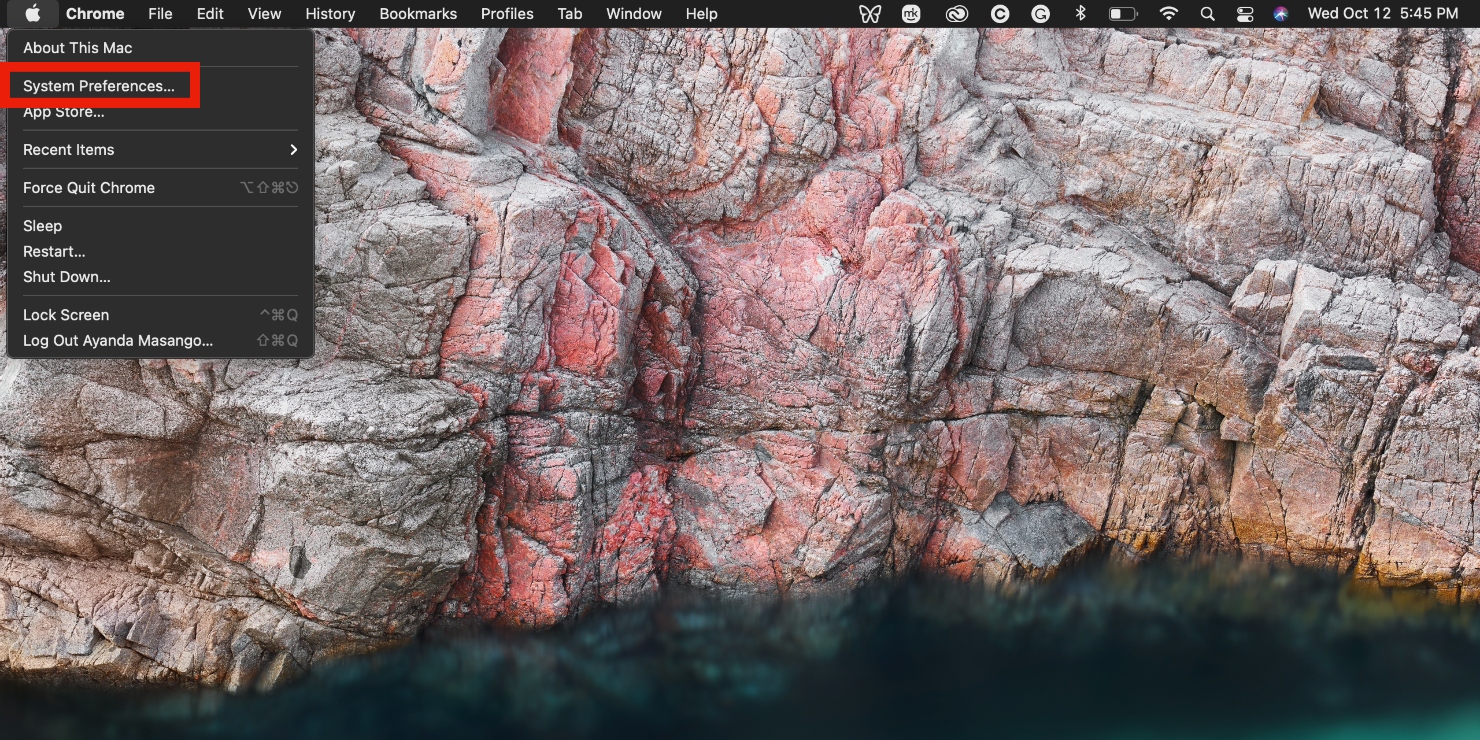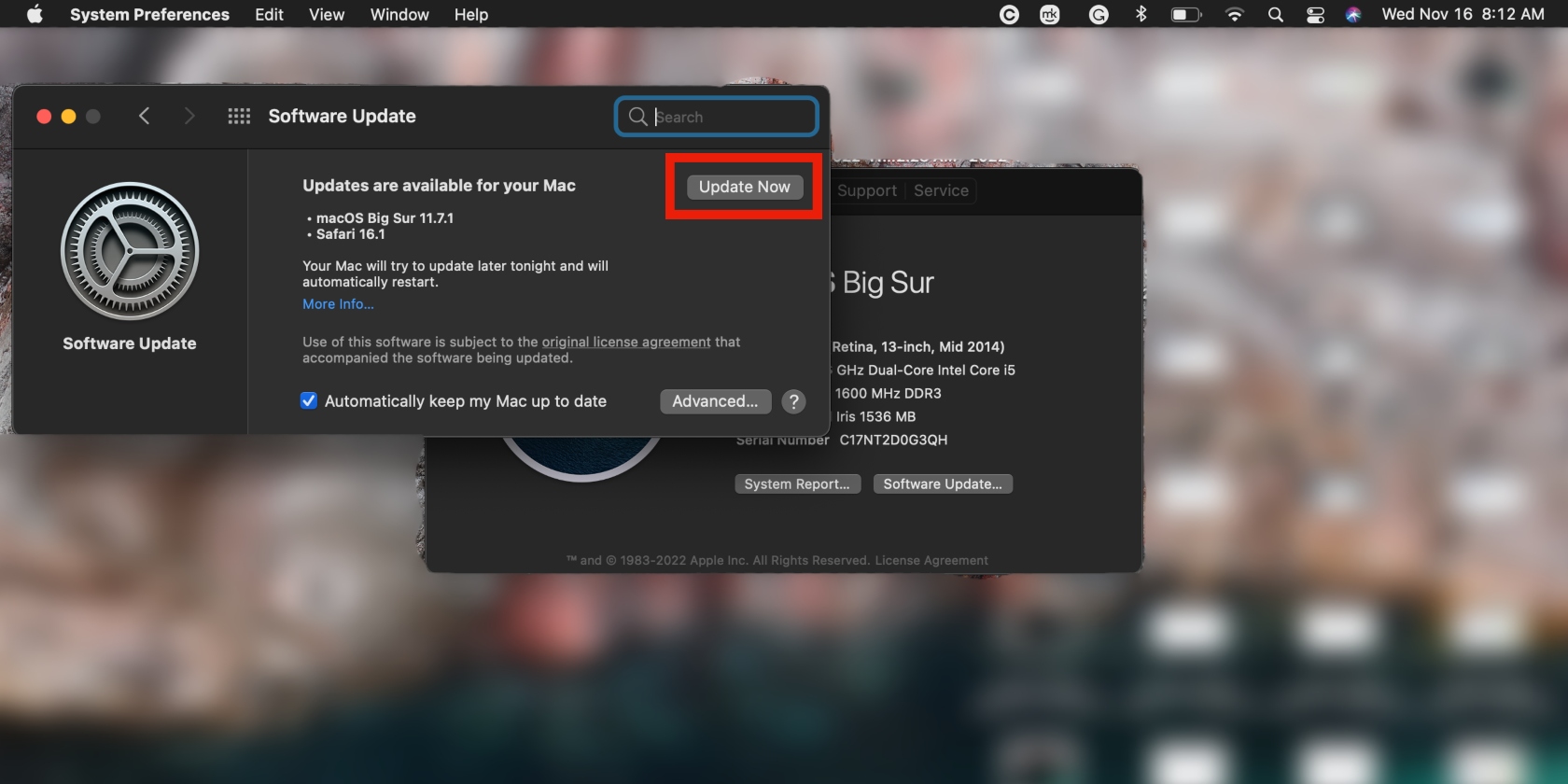 Not sure which operating system version to update to? Choose from one of the latest macOS versions available.
Don't reopen applications when rebooting your Mac
Selecting the Reopen windows when logging back in option when restarting your Mac can undo the work you've done to speed up the startup process. Keep this box unchecked when restarting your computer to avoid experiencing a slow startup.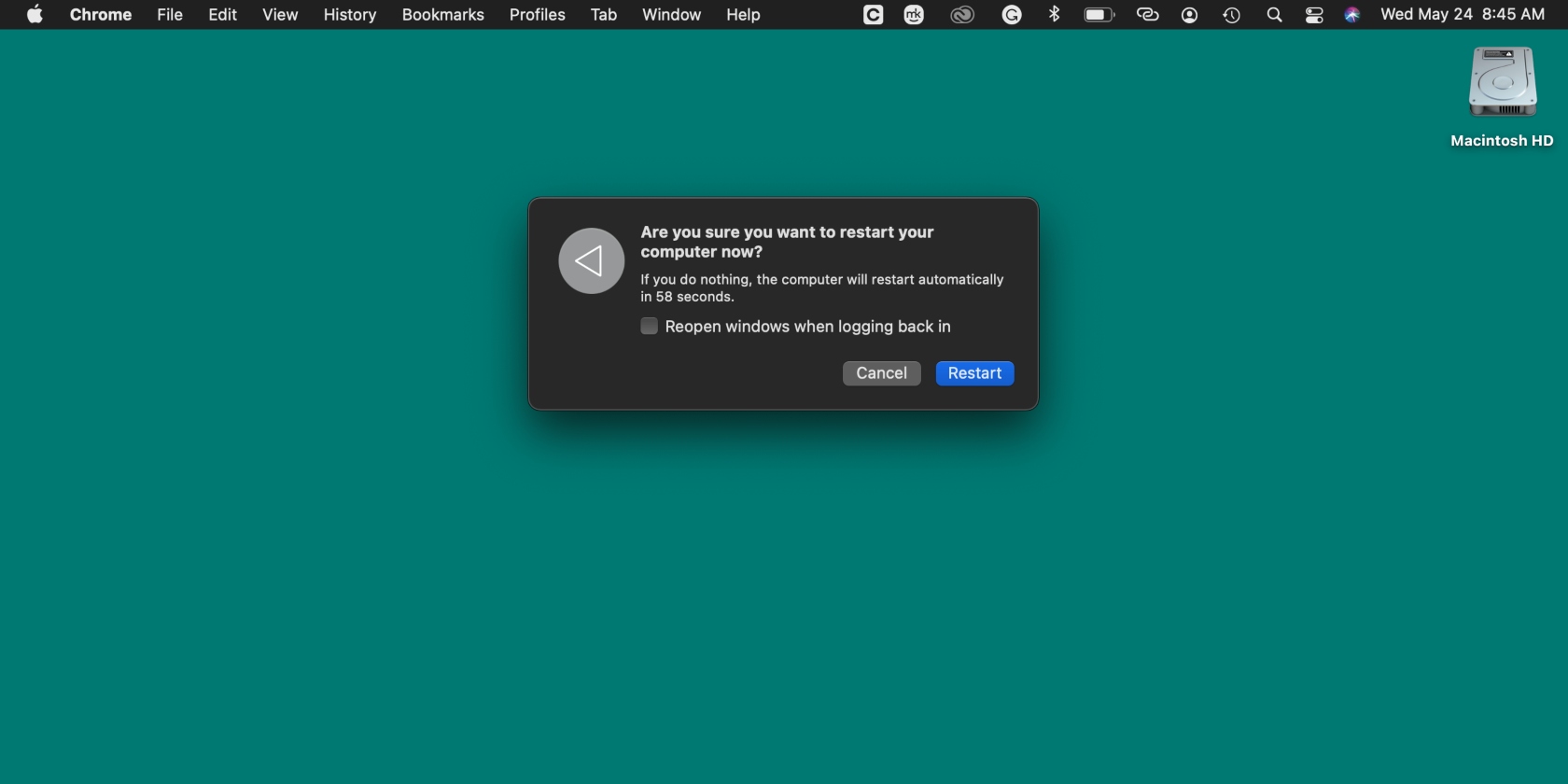 Boot your Mac in safe mode
You can restart Mac in safe mode to find and fix issues associated with the startup process. This will boot your Mac with only the necessary startup items and kernel extensions, removing unnecessary temporary files.
For Intel-based MacBook devices:
Turn off your Mac and restart it after a few seconds
Quickly hold down the Shift key until the login window appears.
For Apple M1 MacBook devices:
Turn off your device and wait a short while
Turn it back on and quickly hold down the power button until the startup options appear on the screen along with the Options icon
Choose your startup disk on the screen, hold down the Shift key, and click Continue in Safe Mode
Release the Shift key.
You may now check if your computer boots up quickly by clicking the Apple menu and selecting Restart.
Reset NVRAM
Your startup disk's system settings are stored in NVRAM/PRAM on your Mac, along with other important settings. Resetting NVRAM could, therefore, improve your Mac's startup.
Shut down your Mac by holding down the power button until the screen goes black
Switch your computer on again. Hold down the Alt + Command + P + R keys until your Mac starts up, which can take about 20 seconds. Note whether the startup time has improved.
Note from our experts: If you use a MacBook device with an M1 chip, simply switch your Mac off and back on again. Apple Silicon MacBooks don't use NVRAM/PRAM.
Upgrade hardware
If you've exhausted your options and your Mac continues to boot up slowly, it may be time to consider getting a new device. Although Mac devices are built to last you years, they aren't supposed to last forever. If your Mac is old, it may continue to give you issues because the system and hardware age with time. Upgrade to a new device for peace of mind.
Boost your Mac's startup time
Usually, a Mac that boots slowly performs poorly even when it's on, so startup issues affect more than the startup process. A poorly-performing Mac can affect your productivity and cause you frustration. Fortunately, Mac starting slow is a fixable issue. Use the methods listed in our guide to help improve your MacBook's startup performance.
Always remember that steps like upgrading macOS will almost always be necessary when fixing performance issues on a Mac. Along with the solutions mentioned in this article, we highly recommend you to prioritize using MacKeeper's Safe Cleanup tool. It boosts your Mac's overall performance by getting rid of unnecessary files that slow down your Mac. Allow your Mac to breathe and, in turn, work optimally.