In this article you will find the following:
Although Macs are reliable computers, they aren't immune from problems. That includes freeze-ups, where the system comes unresponsive, and you aren't able to do anything with your computers.
Sometimes, your Mac's screen will be frozen completely, and you won't even be able to move your mouse cursor. This is rare, though.
More commonly, you might find your mouse cursor still moves but instead of an arrow you see a spinning ball. You might be able to click on windows, but you can't open anything or meaningfully interact with your Mac.
Neither of these situations is great, but what can you do if it happens to you? How can you unfreeze your Mac and get back to what you were doing? In this guide, we'll look at a few potential solutions if your Mac or Macbook hangs.
Before we start

Viruses and other malware can cause your Mac to freeze. We recommend running a full virus scan with MacKeeper to check if that's what's causing your freezing problem or not.

Open MacKeeper, and select Antivirus from the sidebar
Click Start Scan
If MacKeeper finds any malware, select it from the list, and click Move to quarantine.

That's just one of many things you can do with MacKeeper. It's also a clean-up tool, a privacy protection app, a performance optimizer and more. Download it now, and get one free try of each tool.
How to unfreeze your Mac
Sometimes, unfreezing a Mac can be quick and easy. In some cases, a particular app will freeze, but other times your Mac will freeze randomly, no matter what you're doing on it.
Worst case scenario, your Mac could be infected with malware or have a serious hardware problem, causing it to freeze. Here are some of the most common things you can try.
Force quit apps
macOS includes a simple tool you can use to force quit apps. You can open this via a keyboard shortcut, and it often works even when your Mac is otherwise unresponsive. You can quickly quit out of apps that aren't responding, and that can quickly give you back control of your frozen Mac.
Here's how to use the force quit tool on a Mac:
If you're able to, save any work you have open. Unsaved work will likely be lost
Press Cmd + Opt + Esc to open up the Force Quit Applications tool
Choose what you want to quit out of, and click the Force Quit button
In the pop-up, click Force Quit.
Reboot your Mac
Often, the easiest thing to do is just to reboot your Mac. Of course, that depends on how frozen your Mac is. If you can't access any menus or even move your mouse cursor, then you can't reboot your Mac. But if it's just one or two apps that have frozen, then you might be able to reboot.
You can reboot your Mac as you normally would, like this:
Click the Apple icon in the top left of your screen
Click Restart
Make sure Reopen windows when logging back in is unticked
Click Restart.
Power down your Mac
It's generally not a good idea to forcefully turn your Mac off. But if your Mac is frozen completely and you can't access menus to shut it down normally or if your mouse cursor is completely stuck, then you might not have much choice.
The process of turning off a Mac is simple, of course:
Press and hold the Power button
Wait until your Mac shuts down
Give it a few seconds before turning your Mac back on.
Stop demanding background processes
Whether they use Intel or Apple silicon, Macs have some great processors in them. But all chips have a finite amount of processing power, and if your processor gets overloaded, it may cause your Mac to hang. Sometimes that can happen because you're running a lot of software or a particularly demanding app. Other times, it can be caused by badly coded software or even malware.
Background apps that are taking up a lot of processing power can stop your Mac, freezing it. However, our team knows how to prevent it—go to the Activity Monitor utility and say goobye to some of the most energy-consuming processes.
This is how you can close background processes on your Mac:
Go to Applications > Utilities, and start Activity Monitor
Look for apps using a high CPU percentage. If you see anything, double-click it
Click the Quit button
Click Quit. If it doesn't work, repeat these steps but choose Force Quit.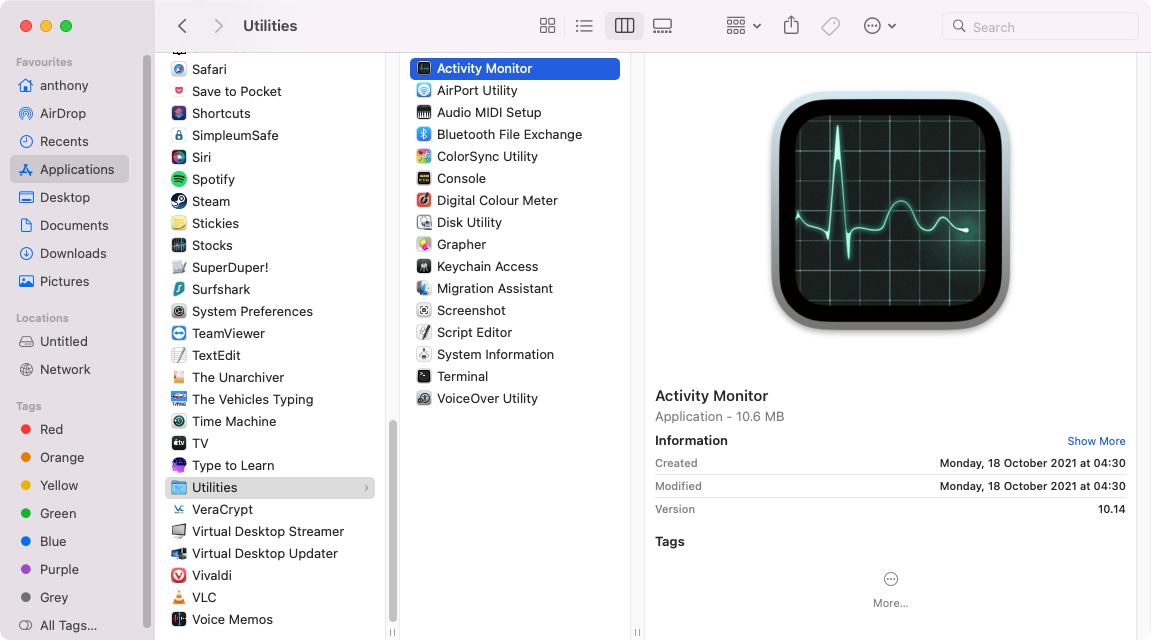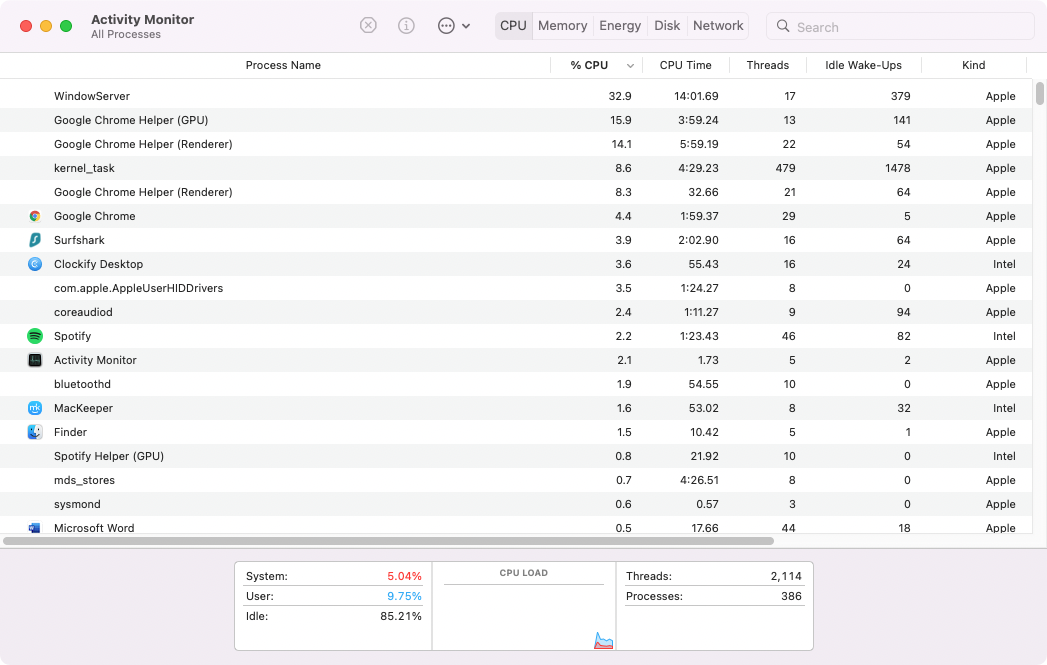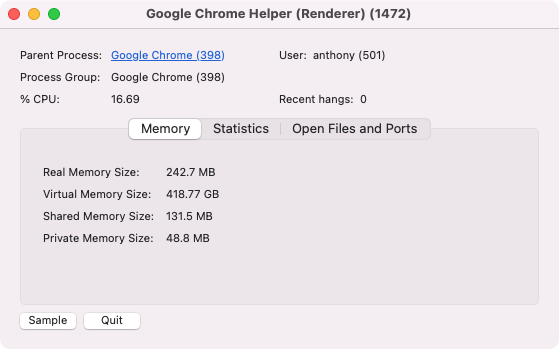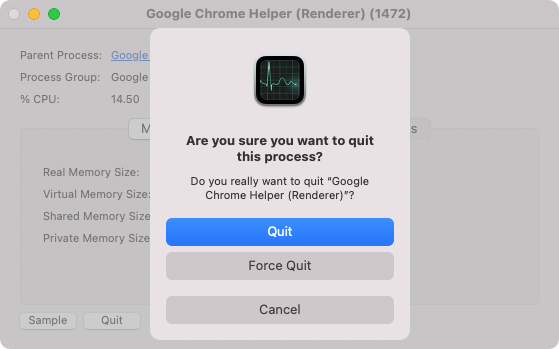 Remove recently installed apps
It's possible your Mac is freezing because of a badly made app. If that's the case, the easiest thing to fix would be to remove the offending app. The most likely offenders will be any apps you've installed recently, so those are the ones you should focus on removing. If you can't get into macOS normally because your Mac freezes at startup, you may need to boot into safe mode first.
Here's how to find and remove recently installed Mac apps:
Open the Applications folder on your Mac, and click the button to view the items as a list
Now right-click anywhere in the bar running along the top, where it has the Name, Size, and so on. Select Date Added
This adds a new Date Added column. Click it to sort the items by the date they were added to your Mac
Right-click apps you don't want, and select Move to Trash (or Move to Bin).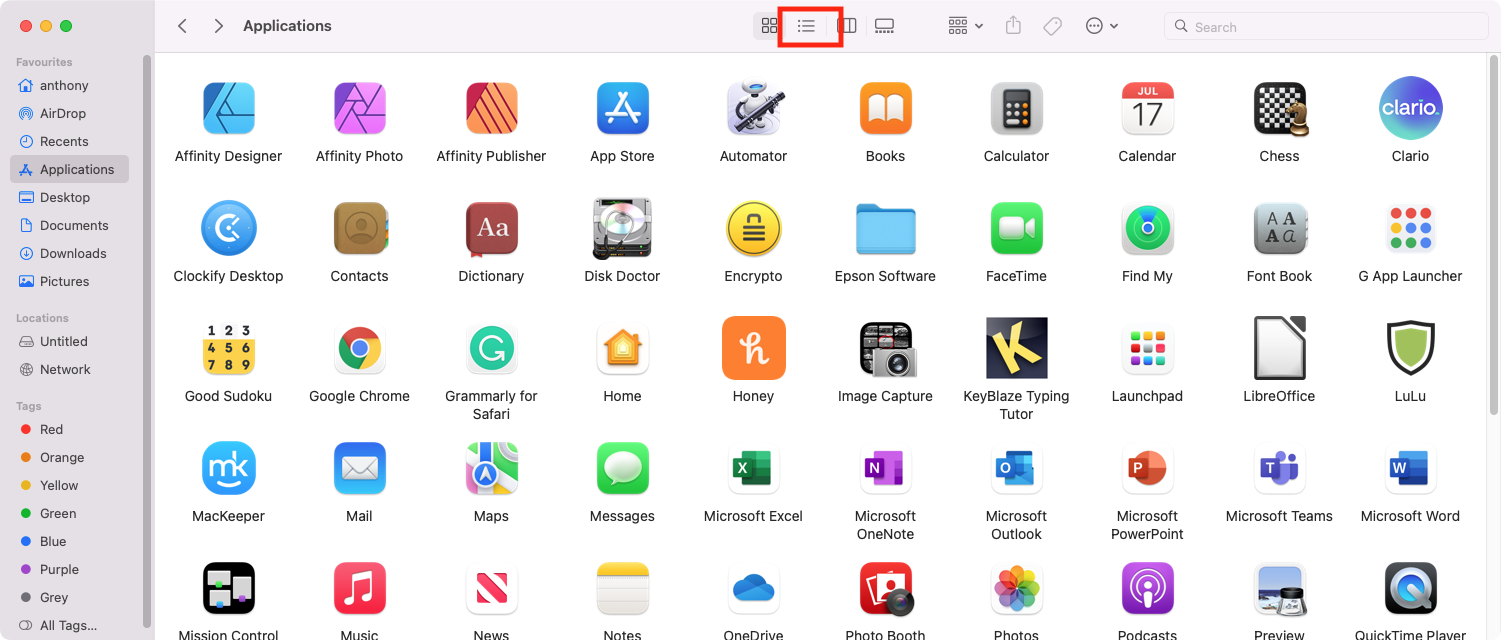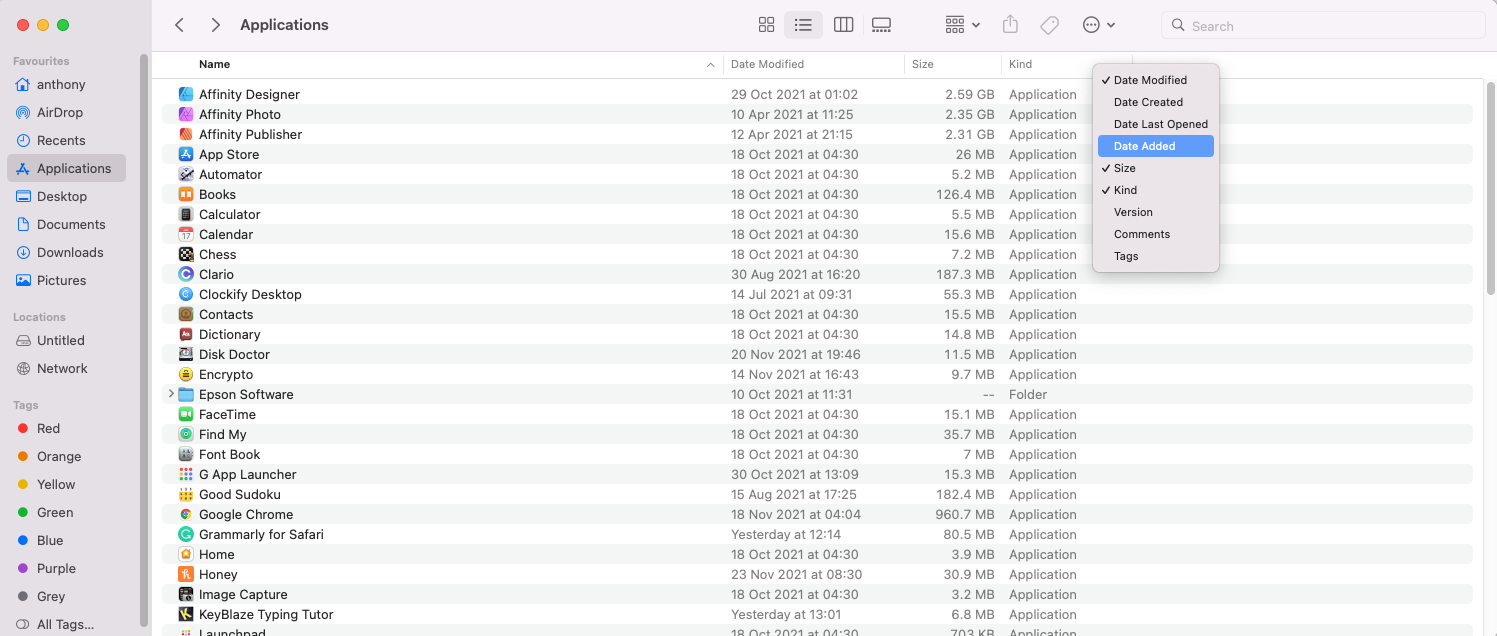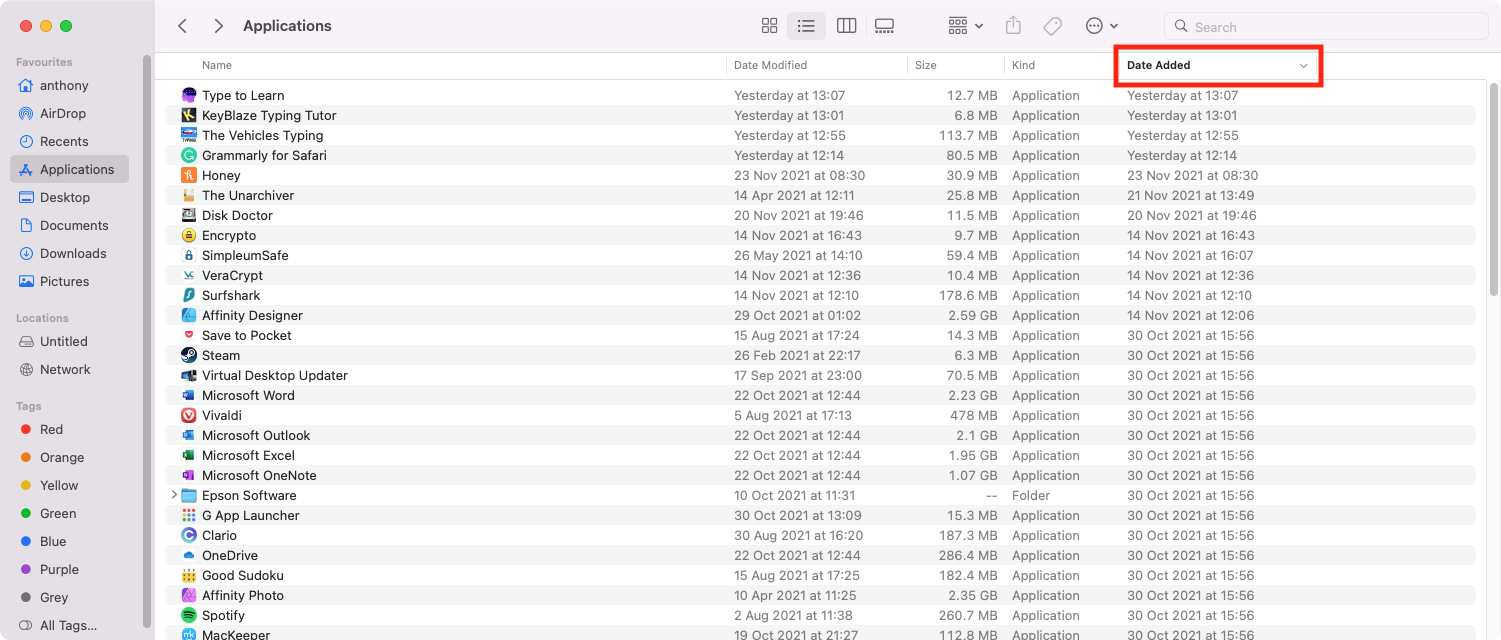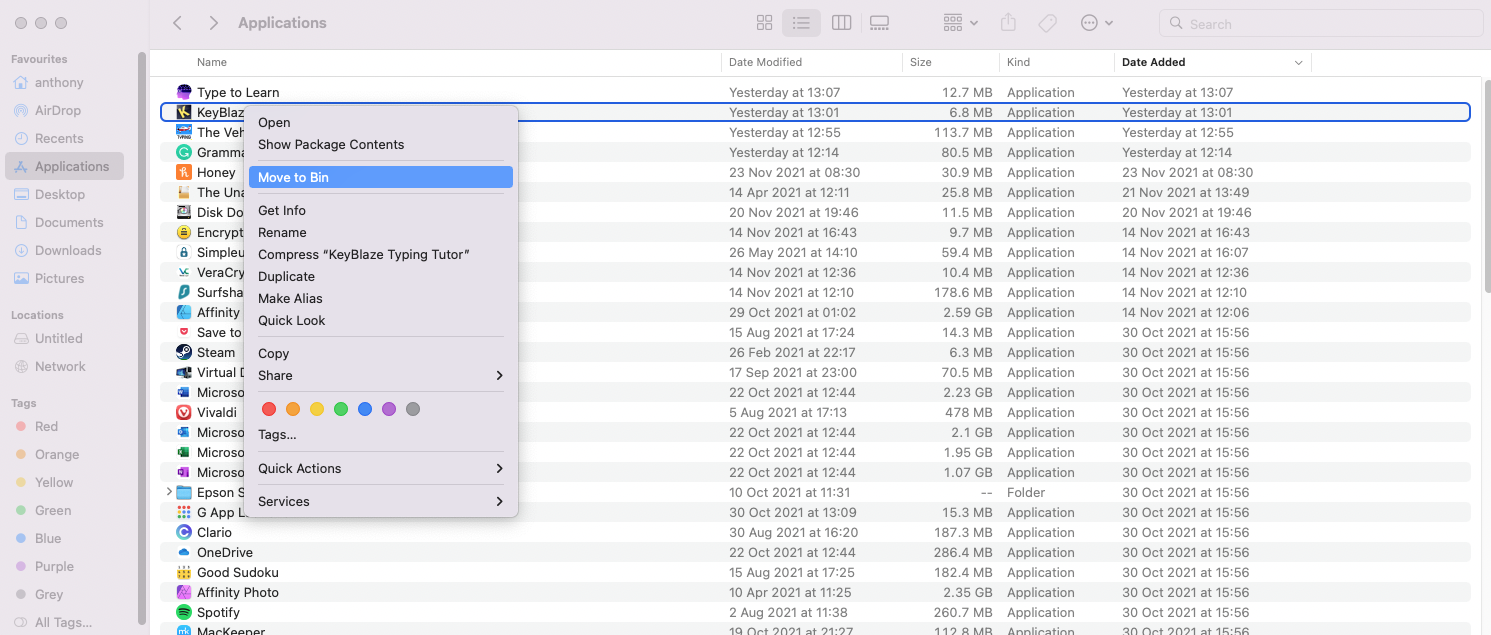 Check your disk health
Unfortunately, computer hardware doesn't last forever. If your Mac keeps freezing, it could simply be because your hard disk or SSD is failing. Or it could be caused by a less catastrophic form of data corruption, which can be fixed. In either case, the macOS Disk Utility is a good place to start.
Here's how to check your Mac's disk health:
Go to Applications > Utilities, and start Disk Utility
Click First Aid
Click Run
Click Continue
Wait while Disk Utility scans your disk. If it finds any problems, it will let you know.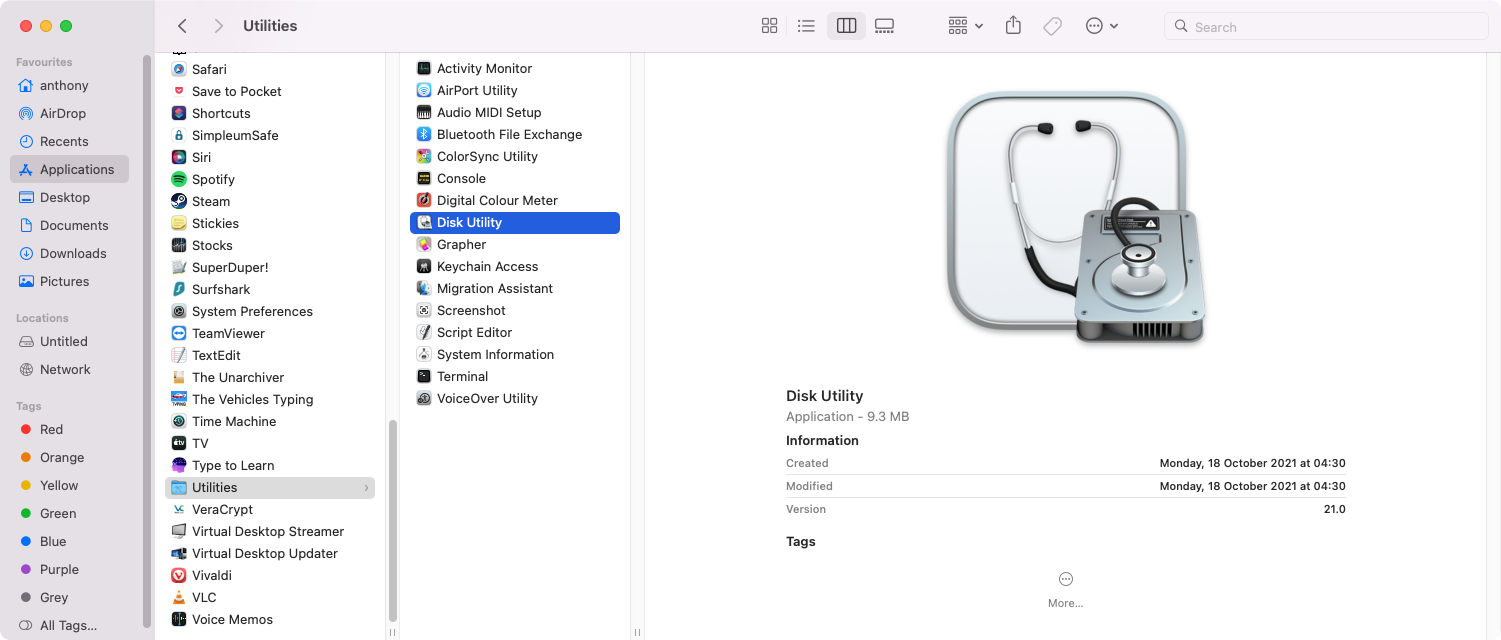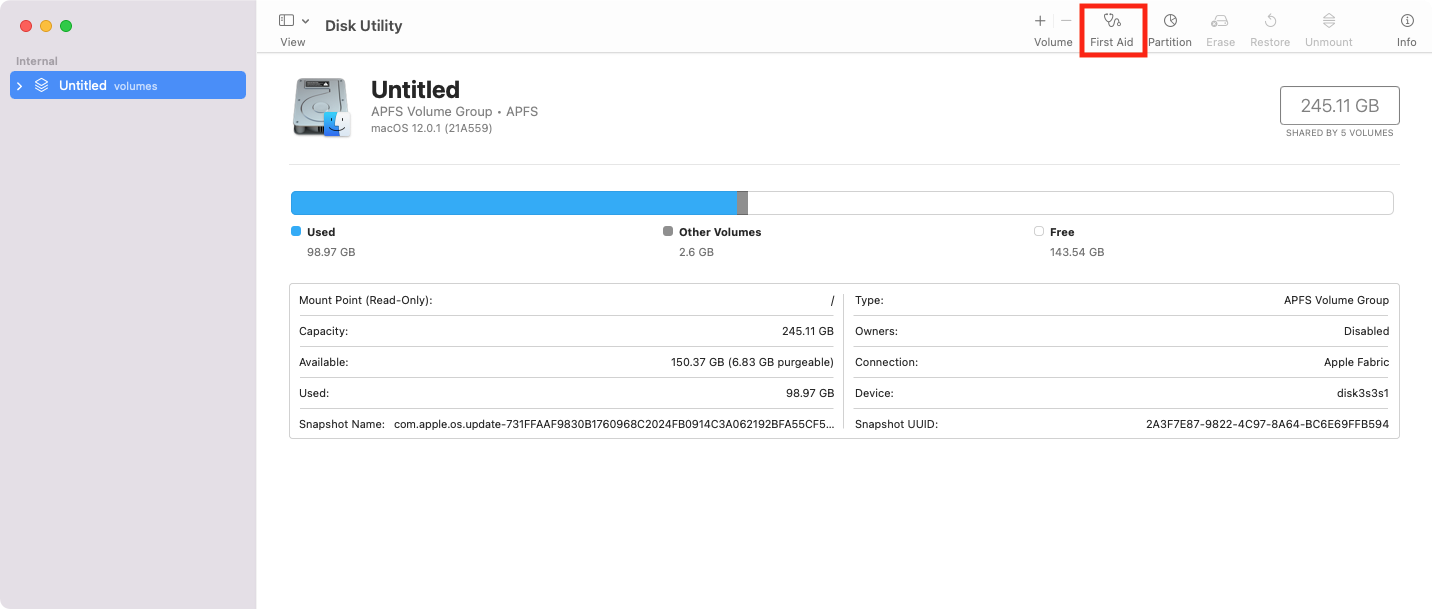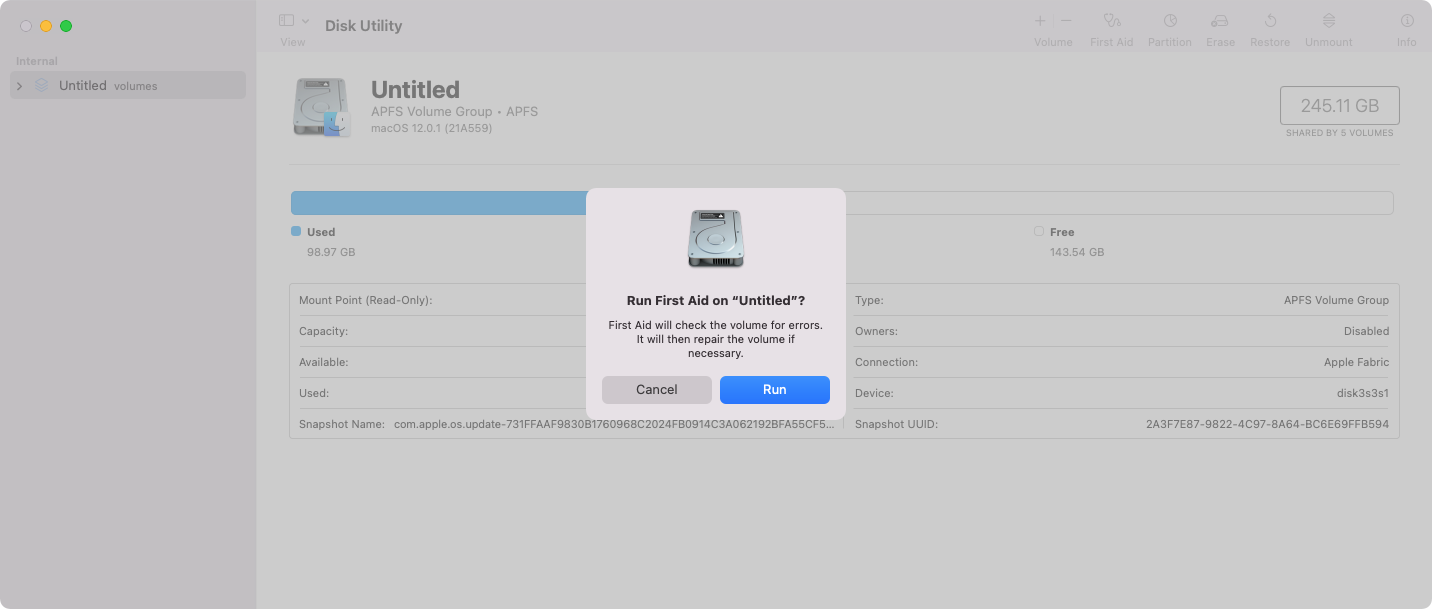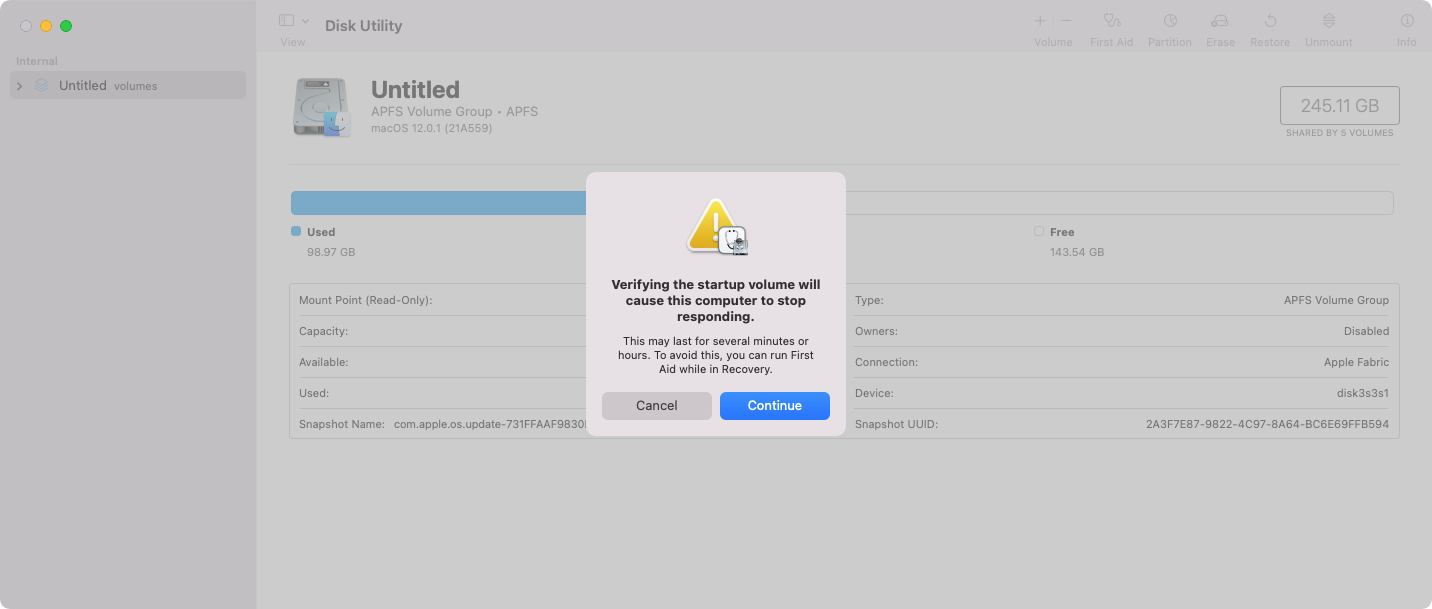 Reset your Mac's NVRAM
The NVRAM of your Mac is its non-volatile random access memory. Sometimes, you can fix problems with your Mac by resetting the NVRAM. However, our experts should warn you that it works differently with newer Macs that use Apple's M1 chip, and resettling the NVRAM is the option appliying to Intel Macs.
Here's how to reset your Mac's NVRAM:
Restart your Mac
Press and hold Cmd + Opt + P + R keys at the same time, until the grey screen appears
Hold down these keys until your Mac restarts and you hear the startup chime for the second time
Release all the keys.
Reset your Mac's SMC
Similar to NVRAM, you can potentially fix your Mac's freezing problems by resetting the SMC (System Management Controller). M1 Macs don't have this feature, though, so again, this only applies to Intel Macs.
Resetting your Mac's SMC is simple. Here's how to do it:
Shut down your Mac
Disconnect everything other than the power
Press the left side Shift + Ctrl + Opt keys and power button at the same time. Hold all four keys for 10 seconds.
Release all the keys and the power button at the same time
Turn your Mac back on.
Run a virus scan
Viruses, worms and other types of malware can slow down and even freeze your Mac. It's a good idea, therefore, to run a virus scan to prevent your Mac from freezing. If you're unable to get into macOS normally without it freezing, then you can try running your antivirus software in safe mode.
Here's how to run an antivirus scan using MacKeeper:
Start MacKeeper, and select Antivirus from the side menu
Click Start Scan
Wait for the scan to complete
Select anything MacKeeper finds, and click Move to quarantine
Restart your Mac.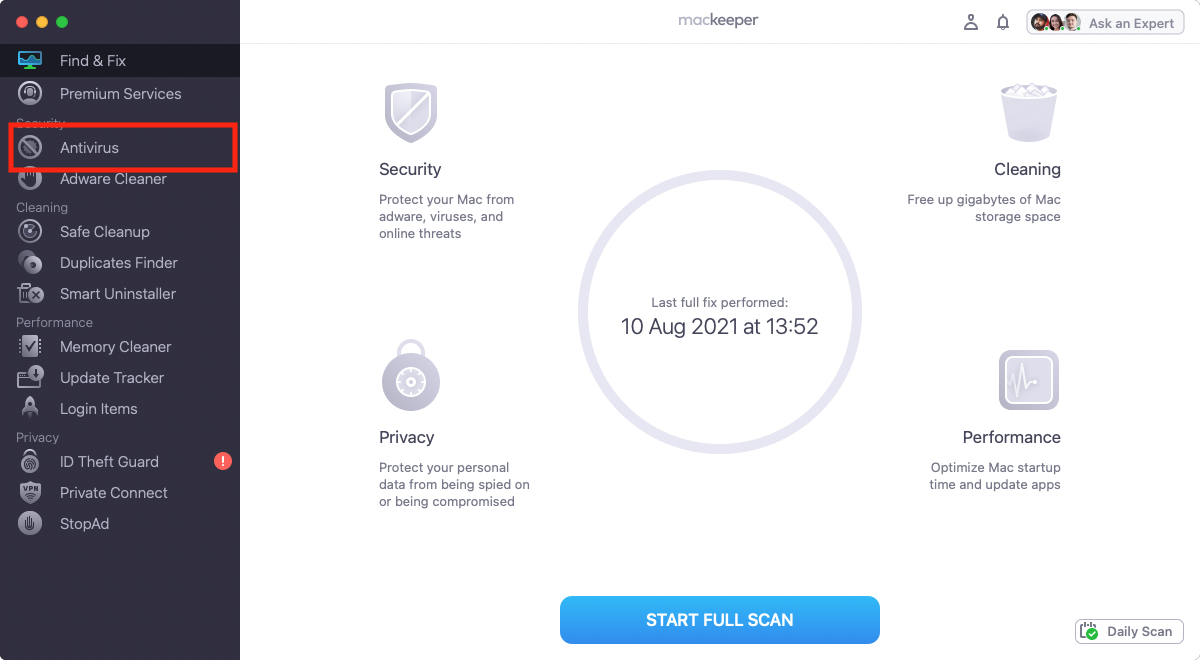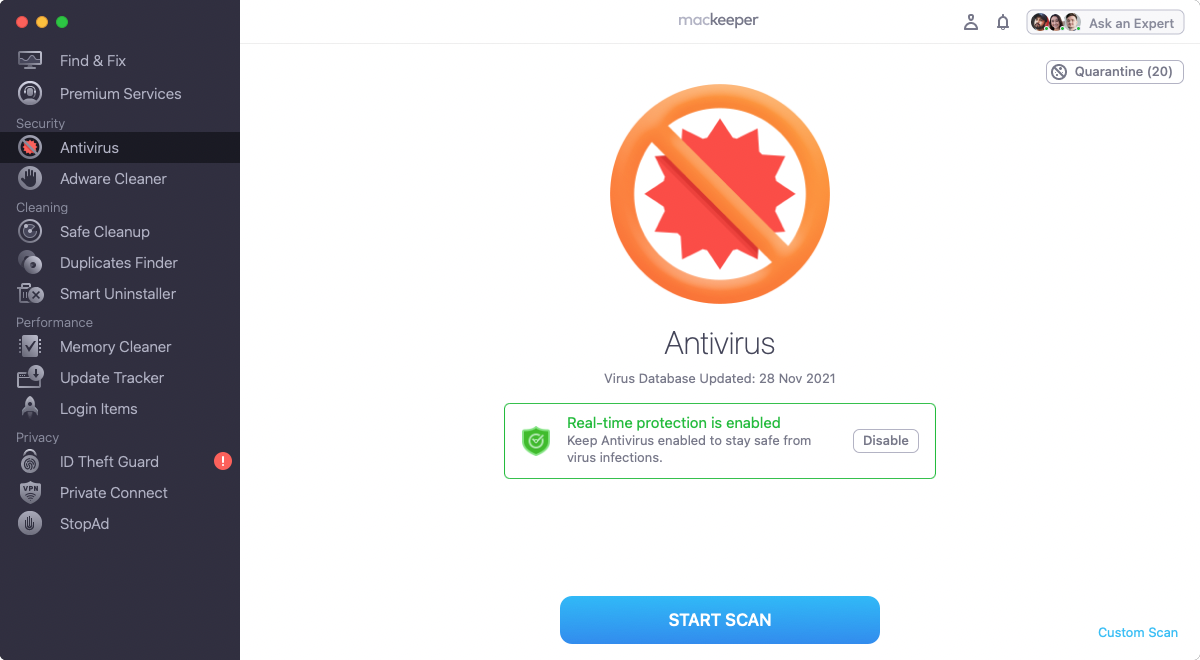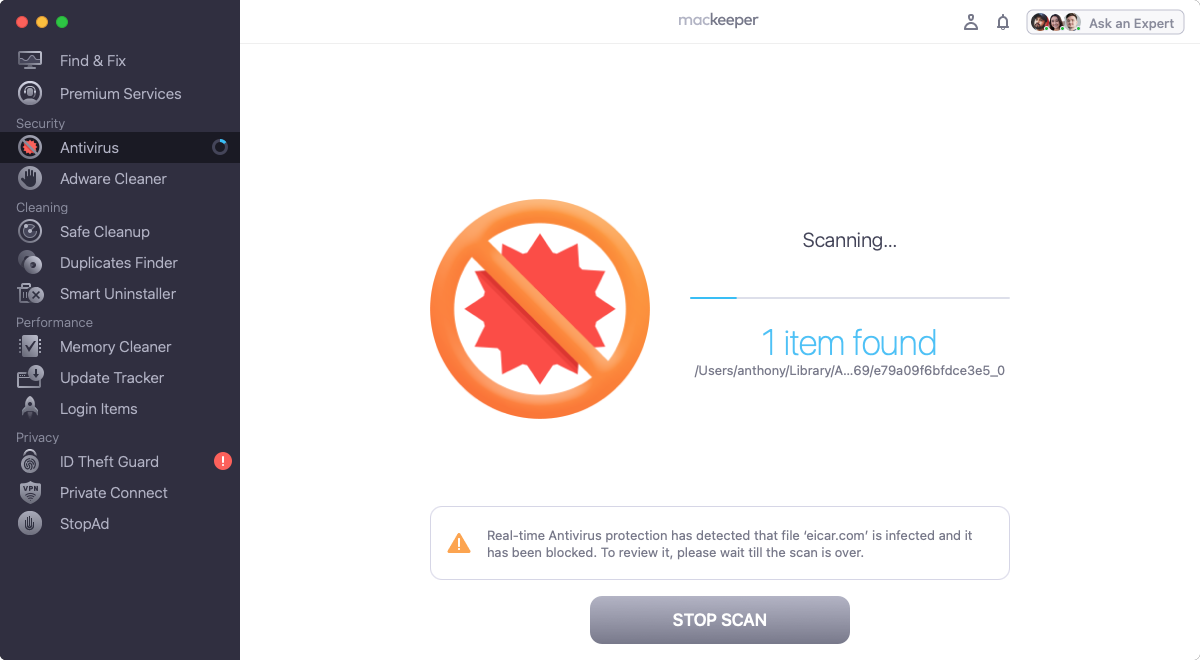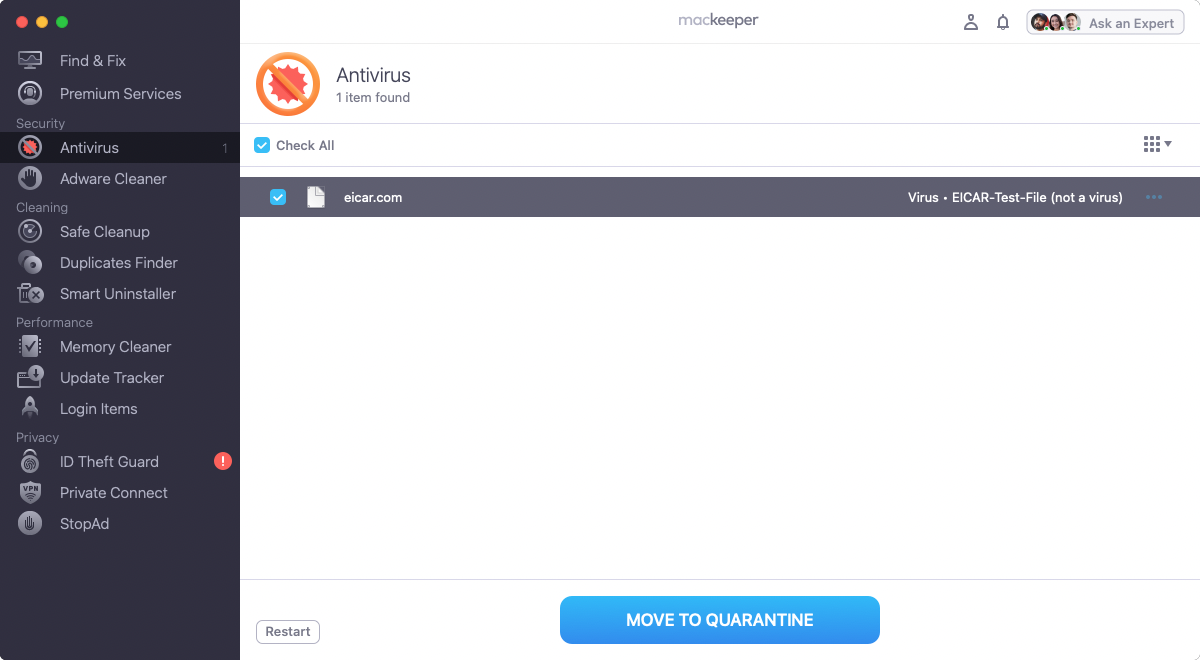 What if your Mac keeps freezing?
Hopefully, one of these solutions will unfreeze your Mac and also prevent it from freezing again in future. But if your Mac keeps freezing, then it might have more serious problems. If it's just a software issue, then you can possibly fix the problem by factory resetting your Mac or by restoring from a backup.
If that doesn't work, then there's potentially a problem with your Mac's hardware. In older Macs, you can replace things like hard drives and RAM, and that can fix Mac freezes completely. But with newer Macs, these components are soldered to the board, so you'll be left with little choice other than going to a professional repair shop. Of course, if your Mac is still under warranty, you should go straight to Apple to get it sorted.
Hopefully, though, there's nothing seriously wrong with your Mac, and with any luck, one of the solutions in this guide will get you up and running again.
Keep reading: