In this article you will find the following:
Parallels Toolbox packs more than 50 tools and utilities that can help you make the most of your Mac. Although you'll probably never use most of them, you're bound to find a bunch you can't live without. Read our Parallels Toolbox for Mac review and try the 7-day free trial to find out if it's right for you.
| | |
| --- | --- |
| Pros | Cons |
| Over 50 useful tools and utilities built-in | Can be a little overwhelming |
| 7-day free trial | Many tools won't be needed by most users |
| Easy to access from your Mac's menu bar | Requires annual subscription |
Before we start

If you're looking for a simple Mac cleaning tool that won't overwhelm you with unnecessary features, check out MacKeeper's Safe Cleanup. It scans your system for hidden junk and then safely removes it in just a couple of clicks.

Here's how to get started with MacKeeper's Safe Cleanup:

Download MacKeeper and install it
Select Safe Cleanup in the sidebar, then click Start Scan
Once the process is complete, click Clean Junk Files.
Detailed overview of Parallels Toolbox features
Parallels Toolbox offers one of the biggest collections of tools and utilities that you can access from your Mac's menu bar in just a couple of clicks. They'll help you manage your time more effectively, clean and optimize your system, let you download audio and videos from the web, create GIFs and QR codes, and more.
Here's an overview of some of the most useful features you'll find in Paralells Toolbox:
Is Parallels Toolbox worth it for you? In this review, we'll take a closer look at some of its more useful functions and help you decide if you should buy it.
1. Time management
If you're a compulsive procrastinator who struggles to stay productive, you'll be pleased to find that Parallels Toolbox packs a number of handy time management features. In addition to basic tools like an alarm, stopwatch, and timer, you'll find a world time tracker and Break Time tool that encourages you to take regular breaks from your Mac at the right times.
In addition, there's also a Date Countdown function, which—as its name suggests—counts down to a specific date. This can be really useful if you have to work to deadlines as it lets you log due dates for your projects and then see how much time you have left at a glance.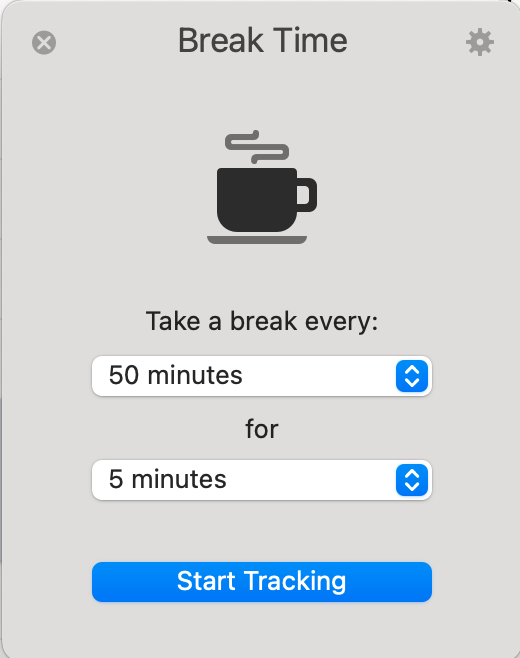 2. Tools for media content creation
Are you using your Mac to create media? Parallels Toolbox contains a plethora of content creation features that you'd usually need dedicated editing apps to access instead. For instance, you can convert audio and videos into different formats, create GIFs, and use its capture tools to record a specific window, area of your screen, or your entire display.
We also like the included Download Audio and Download Video tools, which let you save media files that you find online by simplifying pasting in their URLs. We found that these usually work well on most sites, but not always. In case of downloading from YouTube, it worked most of the time for us, but there were times when it failed for unknown reasons.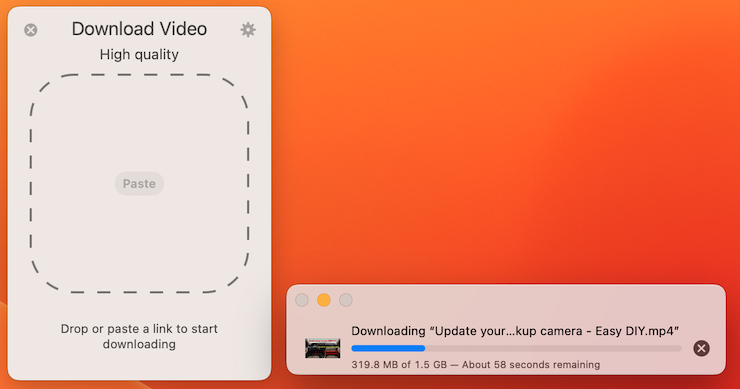 3. Clean and manage disk space
If you're looking at how to clear disk space on Mac, Parallels Toolbox offers almost everything you might expect—and everything you're likely to need. It can safely uninstall apps you no longer want, without leaving behind unnecessary files, and scan your system for hidden junk it doesn't need. Wondering how to clear cache on Mac? Parallels takes care of that, too.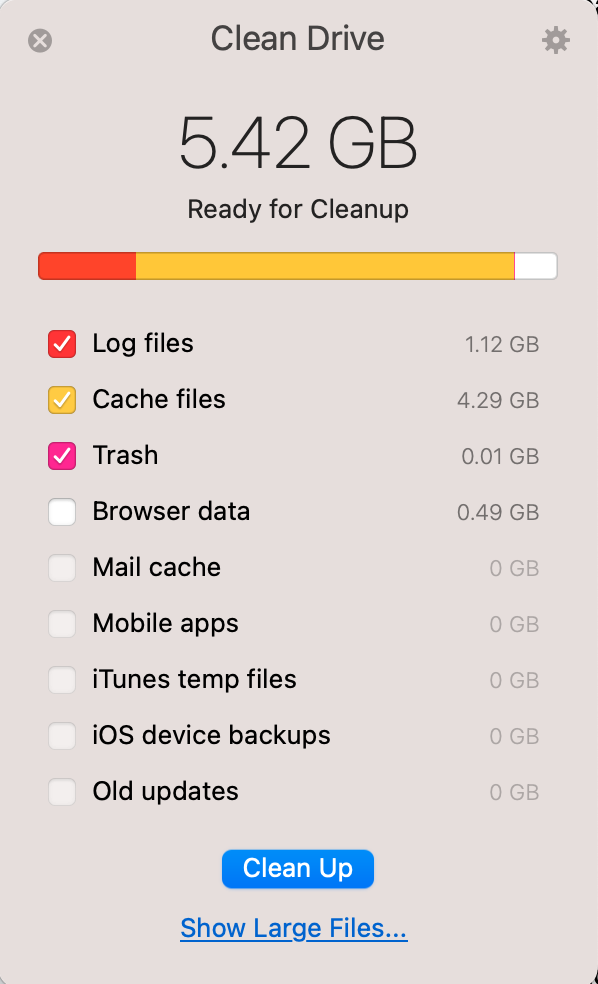 These things can free up a lot of space and help fix a Mac running slow. The only downside is that if it's cleaning and optimization tools you're looking for specifically, then Parallels Toolbox can be very overwhelming. Its large collection of tools means that things you don't need and are likely never going to use can get in the way. What's more, its yearly subscription fee may cost you more than you really need to pay for simple functions.
4. System utility tools
When it comes to system utility tools, there are plenty to take advantage of in Parallels Toolbox. In addition to basics like a RAM cleaner, system monitor, CPU temperature gauge, and screen lock, you also get more advanced functions. You can use these to monitor your Mac's network usage, hide files, manage windows, and verify software checksums.
One of the most useful utilities I've been using is the encrypter. If your Mac holds sensitive files and folders, you can use this tool to encrypt them with a password. Even if your Mac is shared among other members of your household or it happens to get lost or stolen, only you can access those encrypted files.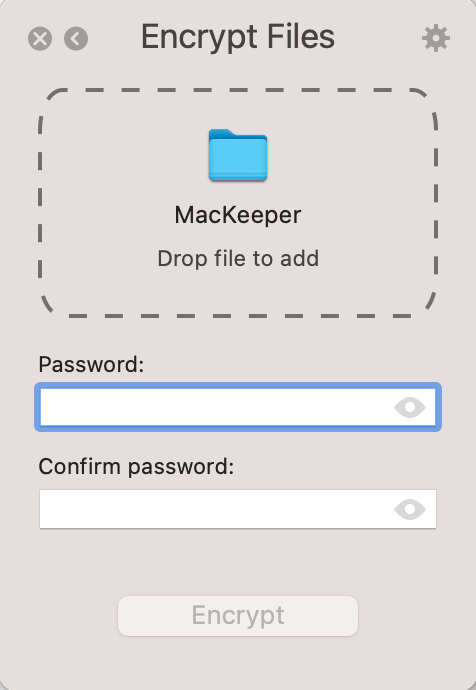 The Energy Saver tool may also be an advantage to you if you use a MacBook. By optimizing your system's power consumption, it helps you maximize your remaining battery life so that you won't need to hunt down a power outlet quite as frequently as usual.
5. Other
There are myriad other functions baked into Parallels Toolbox, many of which you'll never use, but some may come in handy. Particularly, you get a simple barcode/QR code creator, the ability to collect and save clipboard content, and a presentation mode that disables distractions for a cleaner, more secure presentation experience.
Parallels Toolbox also packs a unit converter, which is great for quickly converting measurements and currencies without having to google them, and a focus tool that dims everything except the window you're working in to improve your concentration.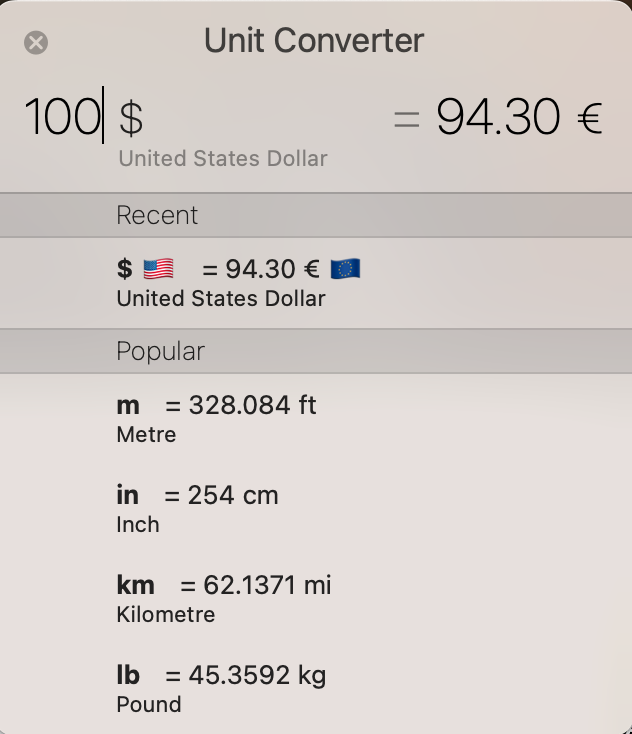 Parallels Toolbox pros
More than 50 features to take advantage of
Effective cleaning and optimization tools
Simple system and network monitoring functions
Easy to access from your Mac's menu bar
7-day free trial for new users.
Parallels Toolbox cons
Too many features for most users
Some tools get in the way
No monthly subscription option.
Pricing of Parallels Toolbox
One of the best things about Parallels Toolbox is that it offers a 7-day free trial for new users. This is plenty of time to familiarize yourself with everything it can do—and determine whether you really need everything it offers. However, once that trial expires, Parallels Toolbox will cost you $19.99 per year, and there's no monthly subscription option.
Parallels Toolbox might be too much for you
Parallels Toolbox provides an impressive selection of tools and utilities that add genuinely useful functionality to your Mac. Things like alarms and timers, the video downloader, and the RAM and cleaning tools will likely prove useful to you on a regular basis. The only downside, as we highlighted in this Parallels Toolbox review, is that it can be pretty overwhelming.
With so many features vying for your attention, it can not only be difficult to find what you need but also easy to overlook useful utilities. With that in mind, we recommend that you check out the full list of functions available in Parallels Toolbox before you buy it. If all you require is cleaning and optimization, you may be better off with a more streamlined option.
Safe Cleanup in MacKeeper takes care of all the unnecessary junk on your Mac in just a couple of clicks, and it's widely regarded as the best Mac cleaning software. It also features a Memory Cleaner and Smart Uninstaller if you need them, but it doesn't force too many tools into your face. Everything is easily accessible and simple to use.