In this article you will find the following:
No matter how fast and enjoyable Safari is, Apple always tries to streamline it. And there's a good reason for that: over time, software incompatibilities inevitably arise. On top of that, Apple security experts regularly discover loopholes that can be exploited by cybercriminals. The latest version of this web browser might then fix those security issues, as well as resolve other bugs.
You might also want to run its latest version because it has new features. A case in point is Safari 16.3 in macOS Monterey, which comes with a redesigned sidebar, a newly added Quick Note feature and tab, and so much more.
Now that you know the reasons to download a Safari update, let our team guide you through the steps to do it with ease.
How to update Safari on your Mac
Having your browser regularly updated is a must-have as Safari is of the Mac apps you should be using every day for your study, work, or fulfillment of your accidental curiosity.
Follow the steps below to update Safari for macOS Mojave or later:
Go to System Preferences and select Software Update
Wait for your computer to check for updates
If there's an available update, click Upgrade Now
To automatically receive macOS and browser updates, check the box that says Automatically keep my Mac up to date
Wait for your Mac to install any updates.

How to update Safari via the App Store
If you use macOS High Sierra or earlier, you can update Apple's default browser by simply upgrading macOS via the App Store. We should warn you, however, that it's not always possible to upgrade older Macs to the latest version of macOS.
Here's the instruction on how to install Safari updates for macOS High Sierra or earlier:
Open the App Store, and select the Updates tab
Find the latest macOS version, and click Download
Enter your Apple ID information
When the download is complete, go to the Applications folder
Open the macOS installation file you just downloaded
In the window that opens, click Continue
Accept the terms of the software license agreement
Select the installation destination, and click Install
When prompted, click Restart
Wait for the upgrade to complete. That might require several restart cycles.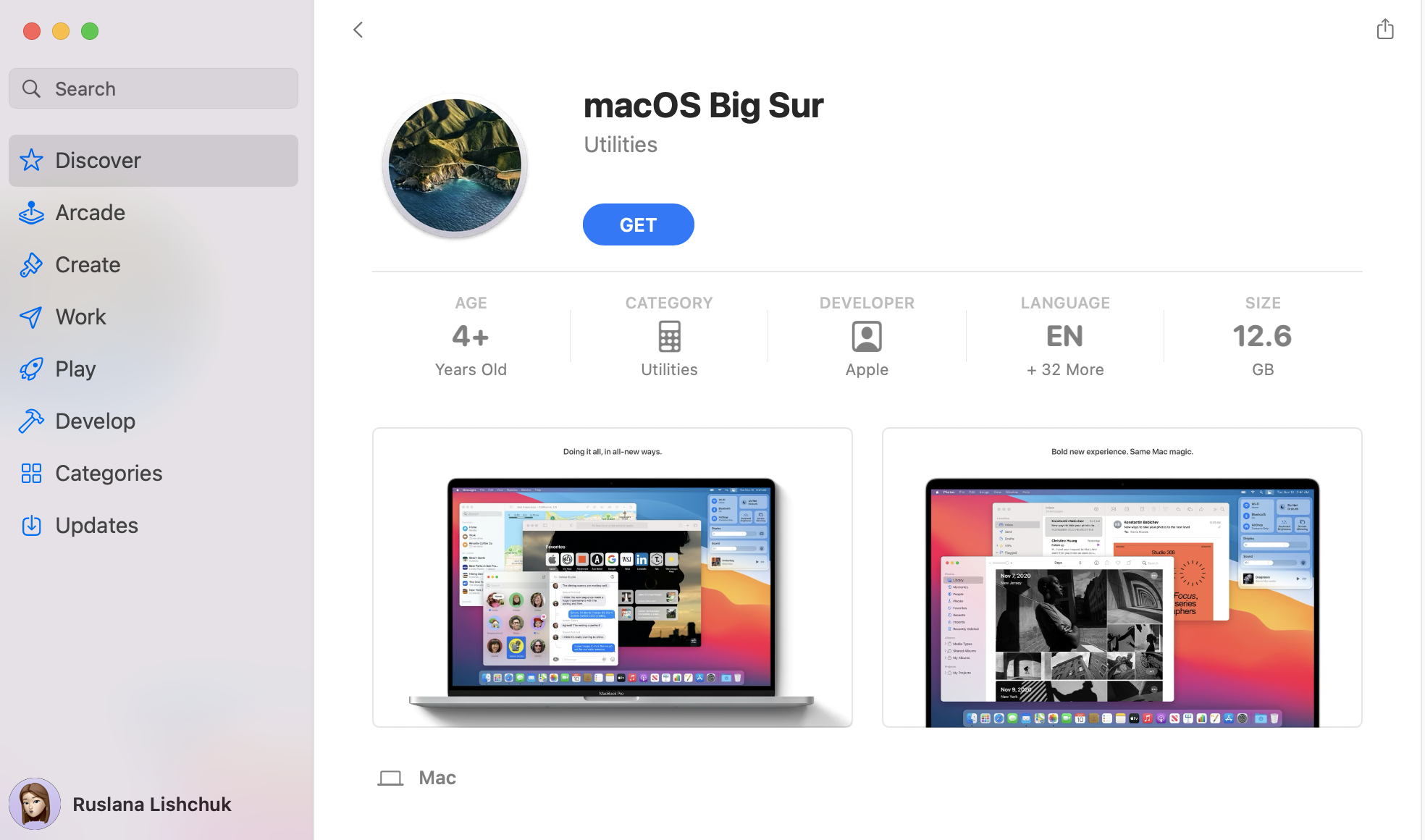 Update all apps with MacKeeper
If you want to update not only browser but all your apps, use MacKeeper. This intuitive Mac security and optimization tool allows you to update all your apps in just one click.
How to keep your apps up to date with MacKeeper:
Download and launch MacKeeper
Select Update Tracker on the left
Click Scan for Updates
Click Update All.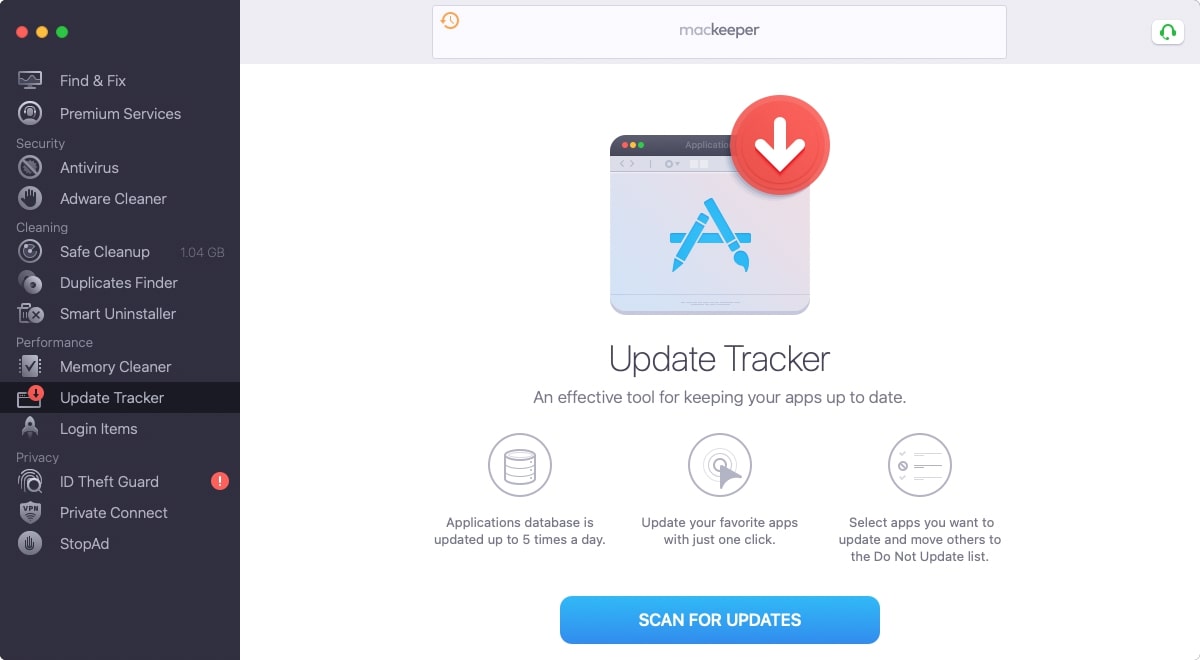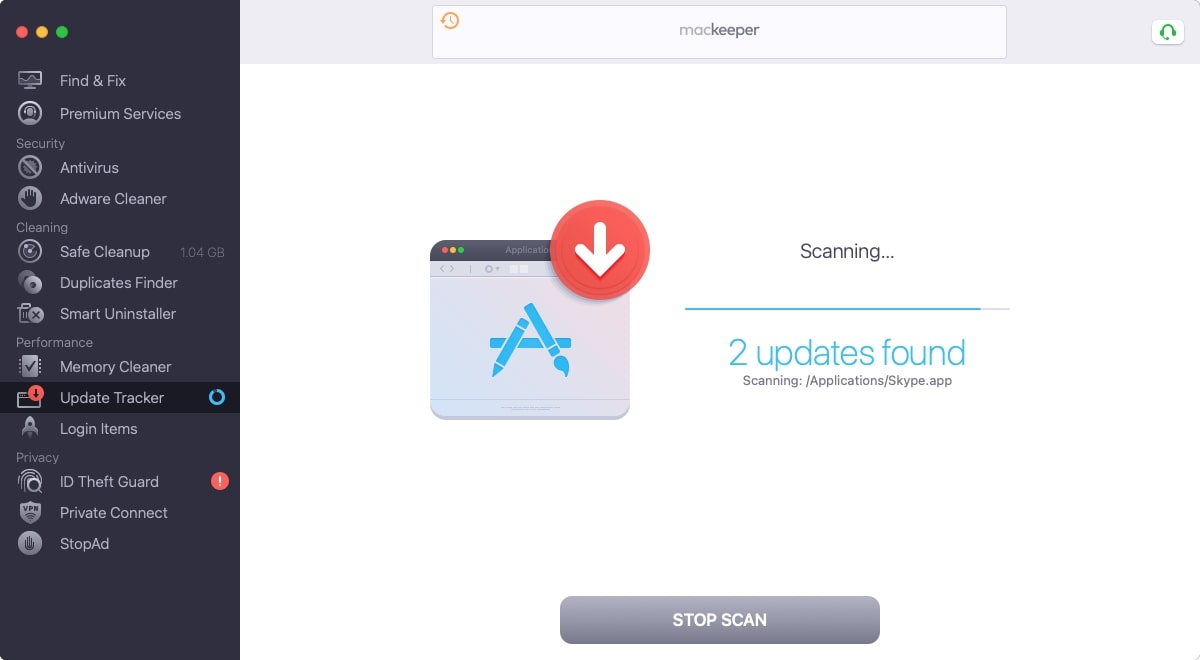 That's it. With a single click, you can take care of any apps that need updating.
FAQ
1. What is the latest version of the Safari browser for Mac?
At the time of writing, the latest version of the browser for Mac is 16.3. If you need our reminder on how to check the current version of your Safari browser, here it is:
Open Safari
In the menu at the top of your screen, click About Safari
In the window that opens, check the browser's version.
2. Why is my Safari not updating?
With newer versions of macOS, your browser isn't updating because Apple has removed browser updates via the App Store. Now you can simply update the OS version instead of manually updating Safari.
Repetition won't hurt anyone. Thus, we'll tell you how to fix App Store preferences and update Safari once again:
In Finder, click Go and select Go to Folder
Enter ~/Library/Preferences/com.apple.appstore.plist and click Go
Select the com.apple.appstore.plist file and move it to the Trash
Quit Safari
Go to the App Store, and click Update.
3. Can I install an older version of Safari?
No, you can't install an older version of Safari. However, you can downgrade your macOS, thereby downgrading it as well. This isn't recommended by our experts, though, because older versions may have unpatched security holes in them.
4. Can I update Safari without updating macOS?
Yes, you can update Safari without the need to update a Mac. It can be done by manually updating the browser from the App Store. Keep in mind that manual updates are only available for older OS versions.
To download Safari update without updating OS X, do the following:
Quit Safari
From the Apple menu, open App Store
In the window that opens, click Update.