In this article you will find the following:
For many people, keeping your identity safe online is paramount. In 2022, for example, Statista reported that 42% of people in the US stated that they were concerned about their online privacy.
While some people's online privacy worries relate to third parties selling their information, you must beware of much more than that. Malware is an ever-present threat, and some can allow criminals to spy on what you're doing. If they get a hold of useful information, these individuals can then steal your identity and use it for their benefit.
"Your screen is being observed" on Mac is something that you might notice when using your device. Why might you see this message, and how can you tackle the issue? I'll discuss both today.
Before we begin

Keeping track of malware on your Mac isn't easy, and using a third-party tool is the best way to keep yourself safe from potential threats. MacKeeper's Antivirus tool can detect 99.7% of known malware and quarantine them to stop potential damage from occurring.

To set up automatic checks with MacKeeper's Antivirus, follow these instructions:

Look for Security in the left-hand toolbar and select Antivirus
Go to Launch Antivirus, enter your password, and hit Next
Choose Enable > Open Preferences
Click on the lock and enter your password in System Settings, before hitting Allow and selecting the MacKeeper boxes.

You only have to do these steps once; after that, you can enjoy much quicker malware scans. Now learn more about protecting your Mac in this macOS security guide.
What does "your screen is being observed" mean?
When your Mac says "your screen is being observed," several factors could contribute to you seeing this message.
Screen sharing
AirPlay is activated on your device
Screen recording
Spyware on your Mac
Below, I'll reveal them in more detail.
Screen sharing
You might want to share your screen with others in numerous situations. Considering that many teams work across multiple locations these days, you might need to show others something that you're trying to explain in an online call. Examples could be PowerPoint presentations or project statuses.
AirPlay is activated on your device
If you're like me, one of the main things you love about being in Apple's ecosystem is how easily you can use your devices together. During your downtime, you may find that AirPlay is a great way to share videos and more with others.
AirPlay is compatible with all TVs that support Apple TV, along with numerous other gadgets. To use the tool, however, you'll need to allow your main device to share its screen.
Screen recording
Sometimes, you may wish to screen record to show someone how to complete a specific process. And in other cases, you may need content for a video you're putting together for YouTube.
If you notice that your Mac is being monitored, it might be due to you using one of the apps you've permitted to screen record.
Spyware on your Mac
Many of the situations I've mentioned so far aren't threatening. But sometimes, someone might monitor your Mac screen with malicious intent.
Macs have several security features, but spyware can find its way onto your device if you visit a suspicious website or download certain files. And if it does, others could potentially see what you're doing on your device.
Mitigate the risk of malware ending up on your Mac by learning how to protect your privacy on the internet.
How to fix the "your screen is being observed" message on Mac?
Having read the previous section, you might now know why your Mac screen is being observed. Let's look at how you can fix the issue.
Turn off screen sharing settings
Verify the screen recording app
Turn off AirPlay
Disable screen recording
Check MacBook for malware
Check login items
Check for the controlling app
Reinstall macOS
And I'm going to discuss each method one by one. Let's go.
Turn off screen sharing settings
Below are the steps you should follow to turn off your Mac screen sharing settings:
1. Go to Apple menu > System Settings > General

2. Click on the Sharing option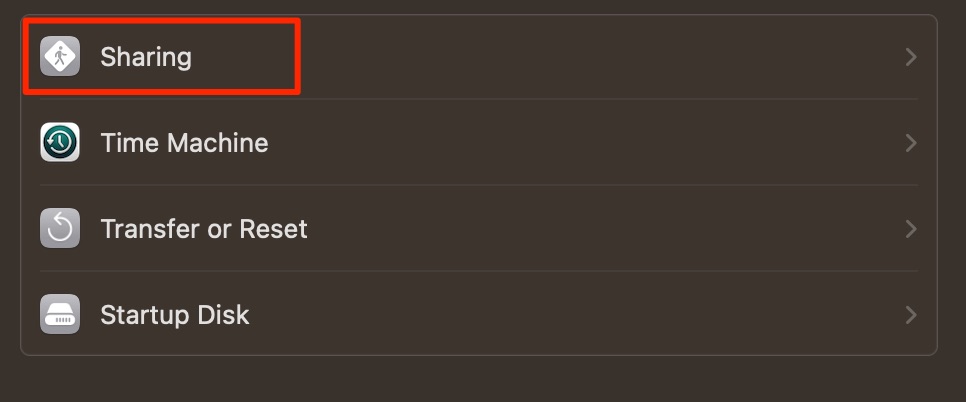 3. Toggle the Screen Sharing section off.
Verify the screen recording app
Determine whether the app you're using to record your screen is actually the one causing the issue. For this purpose, complete the walkthrough shown below.
1. Navigate to Apple menu > System Settings and look for Privacy & Security

2. Choose Screen Recording from the next list

3. Look at the list of apps to ensure that the one you want to record your screen is the reason for "your screen is being observed."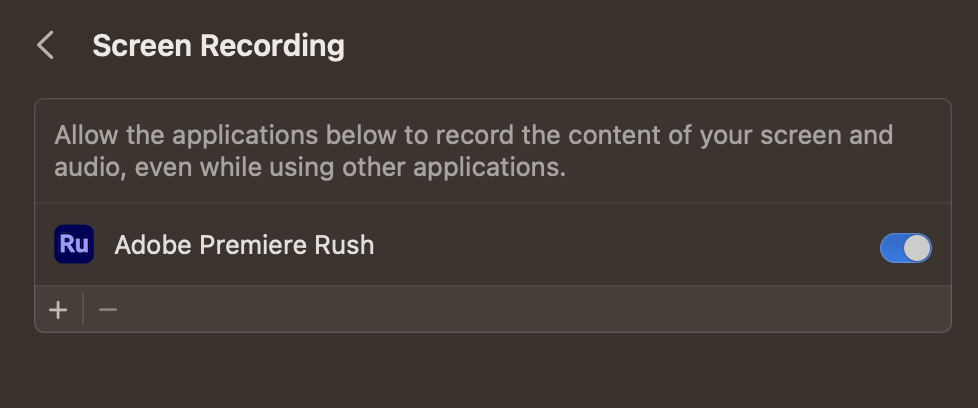 Turn off AirPlay
Turning off AirPlay can also stop your Mac screen from being observed. Follow these instructions:
1. Go to Apple Menu > System Settings > General

2. Select AirDrop & Handoff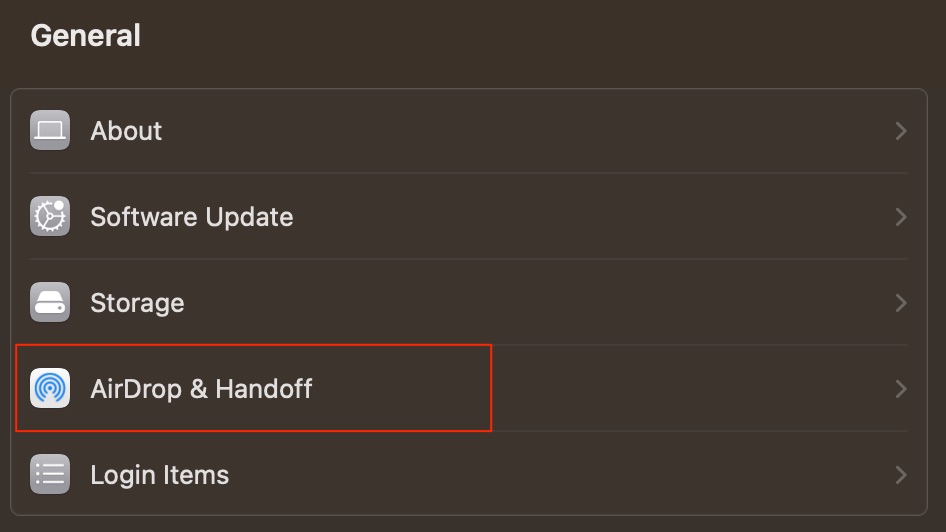 3. Toggle AirPlay Receiver off.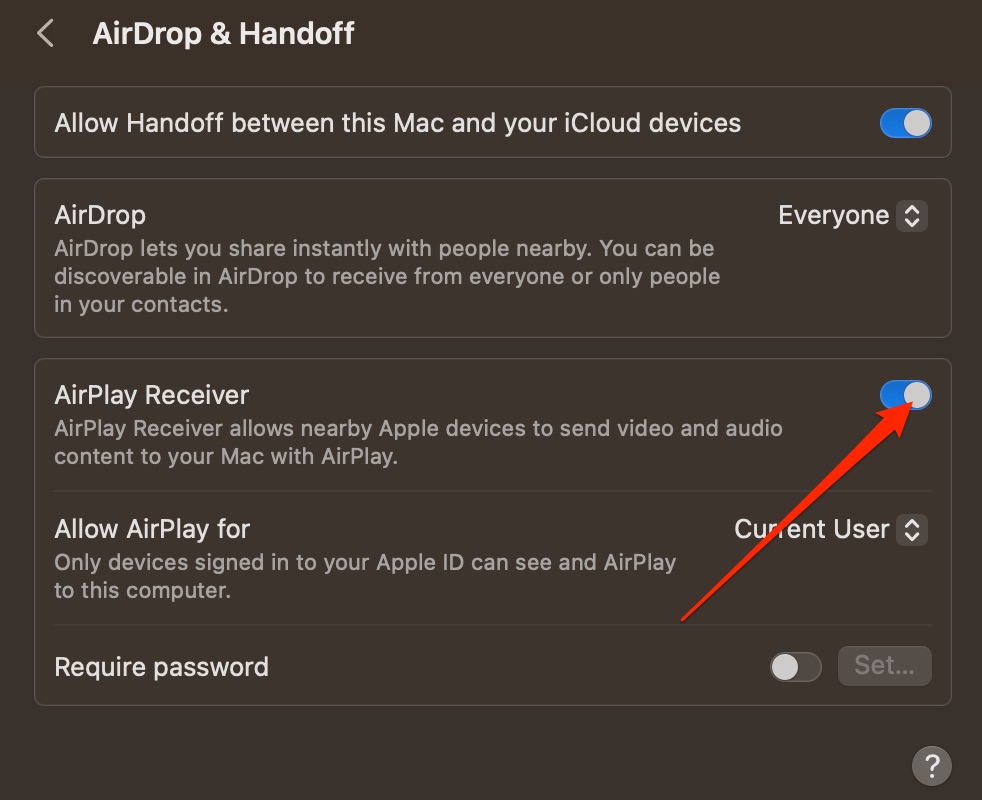 Disable screen recording permission of third-party apps
If you've previously given a third-party app permission to record your screen, you can revoke this privilege. Below are the steps you should take:
1. Go to Apple menu > System Settings > Privacy & Security

2. Scroll down and select Screen Recording

3. Look for the app you want to remove screen recording access for. Toggle the option off and enter your password when prompted.

Check MacBook for malware
To ensure that your Mac is safe from malicious individuals, it's worth checking your device for malware. You can check for malware with MacKeeper's Antivirus tool:
1. Open MacKeeper and go to Security > Antivirus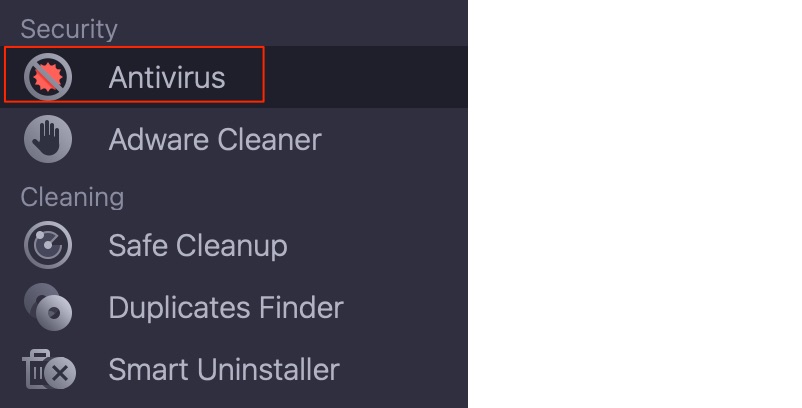 2. Select Start Scan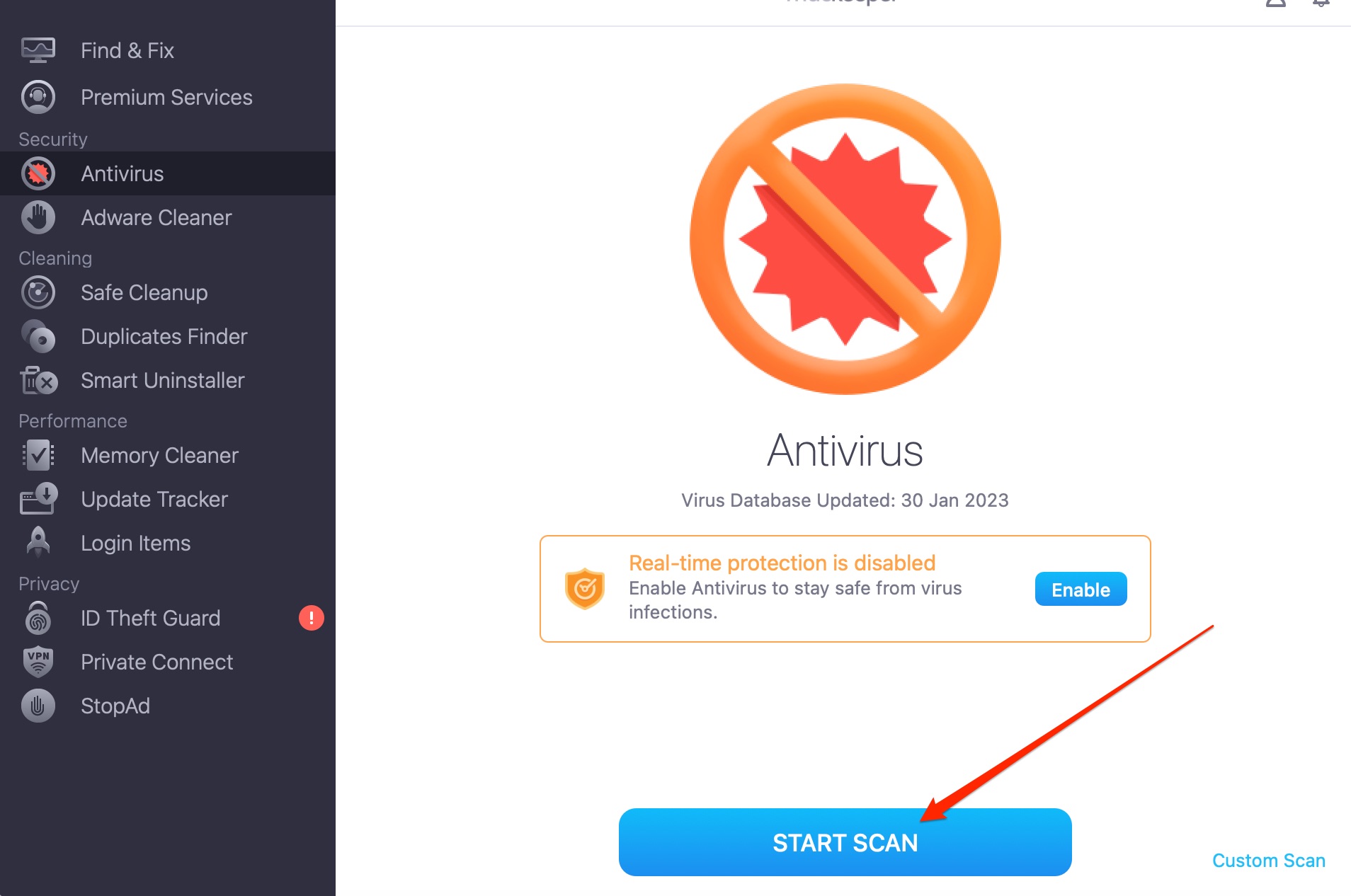 3. If your Mac finds malware, tick it and select Move to Quarantine
4. Select Restart > Quarantine
5. Delete the malware and confirm when asked to.
You can also read a full guide on how to remove malware from Mac.
Check login items
Checking login items can help you stop having your Mac screen observed. Follow these steps to do that:
1. Go to Apple menu > System Settings and select General > Login Items

2. If you want to stop an app from opening upon login, select it and hit the - button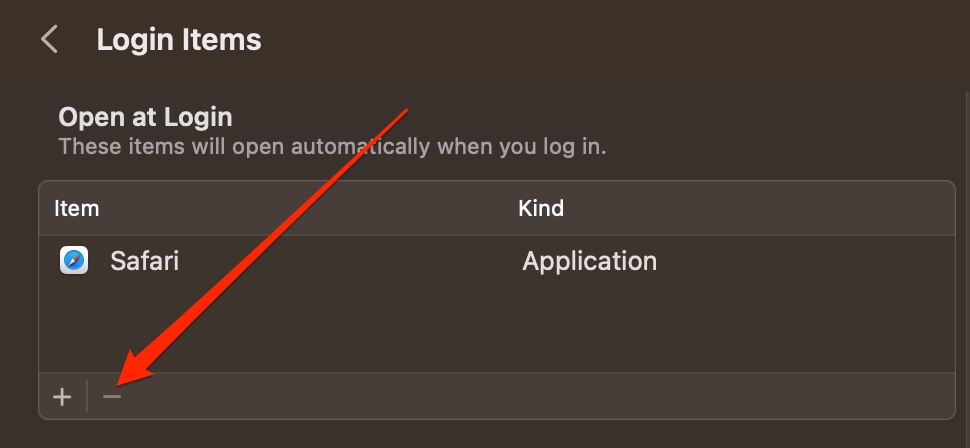 3. To stop an app from being allowed to run in the background, go to Allow in the Background and toggle the one you want to remove off.

Check for the controlling app
You can also check your Mac for controlling apps, and the instructions you need are here:
1. Go to Apple menu > System Settings > Privacy and Security > Automation

2. Choose whether you want apps to be able to control other areas on your device.
Reinstall macOS
If you want to start from scratch, you can always try deleting and reinstalling macOS. Doing so is a hassle, however, and I don't recommend doing it unless something serious—such as malware—is hampering your computer performance. You should also back up all files on your device before commencing.
The steps you must follow to delete and reinstall macOS depend on your security chip. For Apple T2 computers running on Apple silicon or Intel:
1. Go to Apple menu > System Settings > General > Transfer or Reset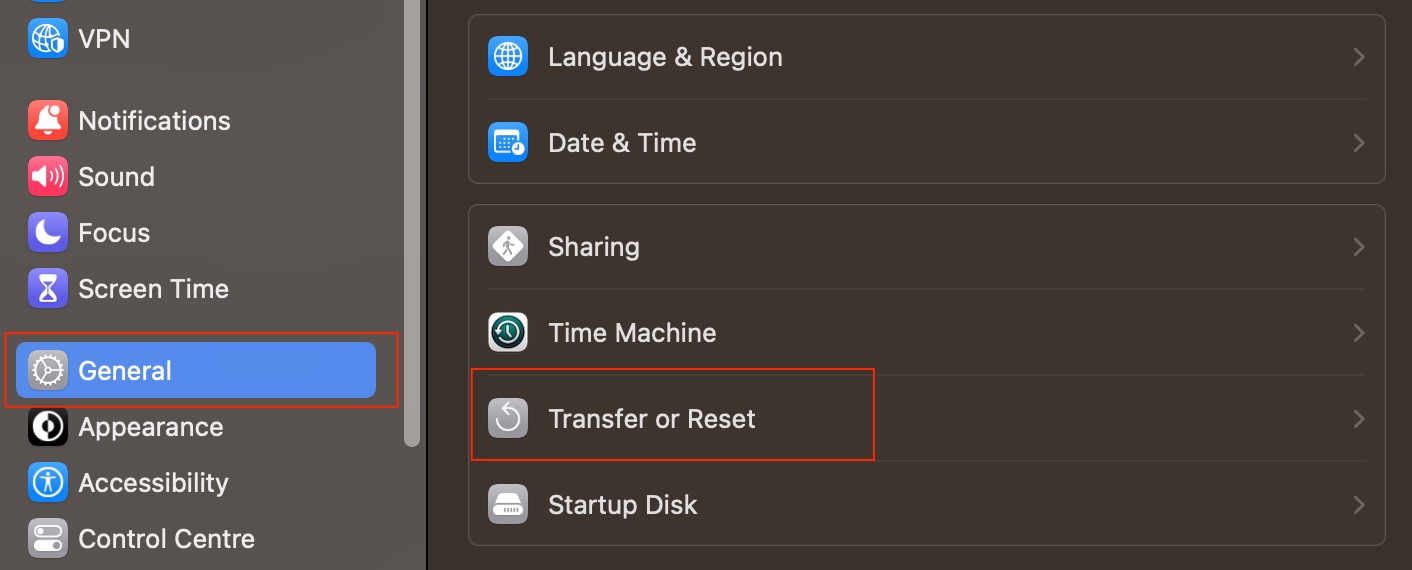 2. Click on Erase All Content and Settings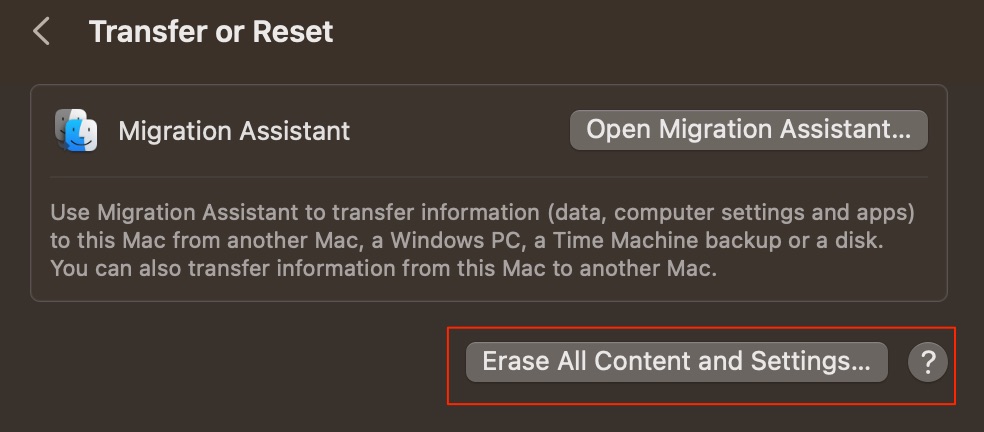 3. Follow the steps required to erase your Mac in the Erase assistant
4. Restart your Mac and manually shut down your computer. Then, hold the standby button until you see Loading startup options
5. Go to Options > Continue
6. Reinstall your Mac software.
If you have an Intel Mac, but you don't have a T2 security chip, follow these steps instead:
Restart your Mac and press command + R
Go to Disk Utility > Continue > Erase
After choosing a name, select Format > AFPS > Erase Volume Group
Wait for your software to delete. Then, press Done > Disk Utility > Quit Disk Utility
Reinstall macOS.
Fix the "Your screen is being observed" message
What does your screen is being observed mean on Mac? Most of the time, it's not a huge deal—but sometimes, your device showing this message could be the sign of malware. Luckily, you can try multiple fixes for this problem—as you've learned today.
The best way to stop malware from making it onto your device is by monitoring it daily. And if you try MacKeeper's Antivirus, you can do precisely that.