Movies can pile up and take a lot of space on your hard drive, and by "a lot" I mean "A LOT". Sometimes, these huge files may affect your Mac's performance and it may slow down a little. If that's the case, it is probably best to free up some space on your hard drive by deleting videos and other unused files.
Before we start

Movies take up a huge amount of disk space on devices. But it's not only movies that clog up your hard drive, and clogging may result in slow performance from your Mac. To free up more gigabytes—just install MacKeeper and get rid of junk, useless apps, and duplicates effortlessly!
If you want to clean up your Mac from downloads, duplicate, or hidden files—this article is for you. We will go through the following topics:
ًWhere are movies stored on a Mac
Usually, your movie files are stored in the Movies folder. You can easily reach this folder to delete your files by searching for Movies in Finder.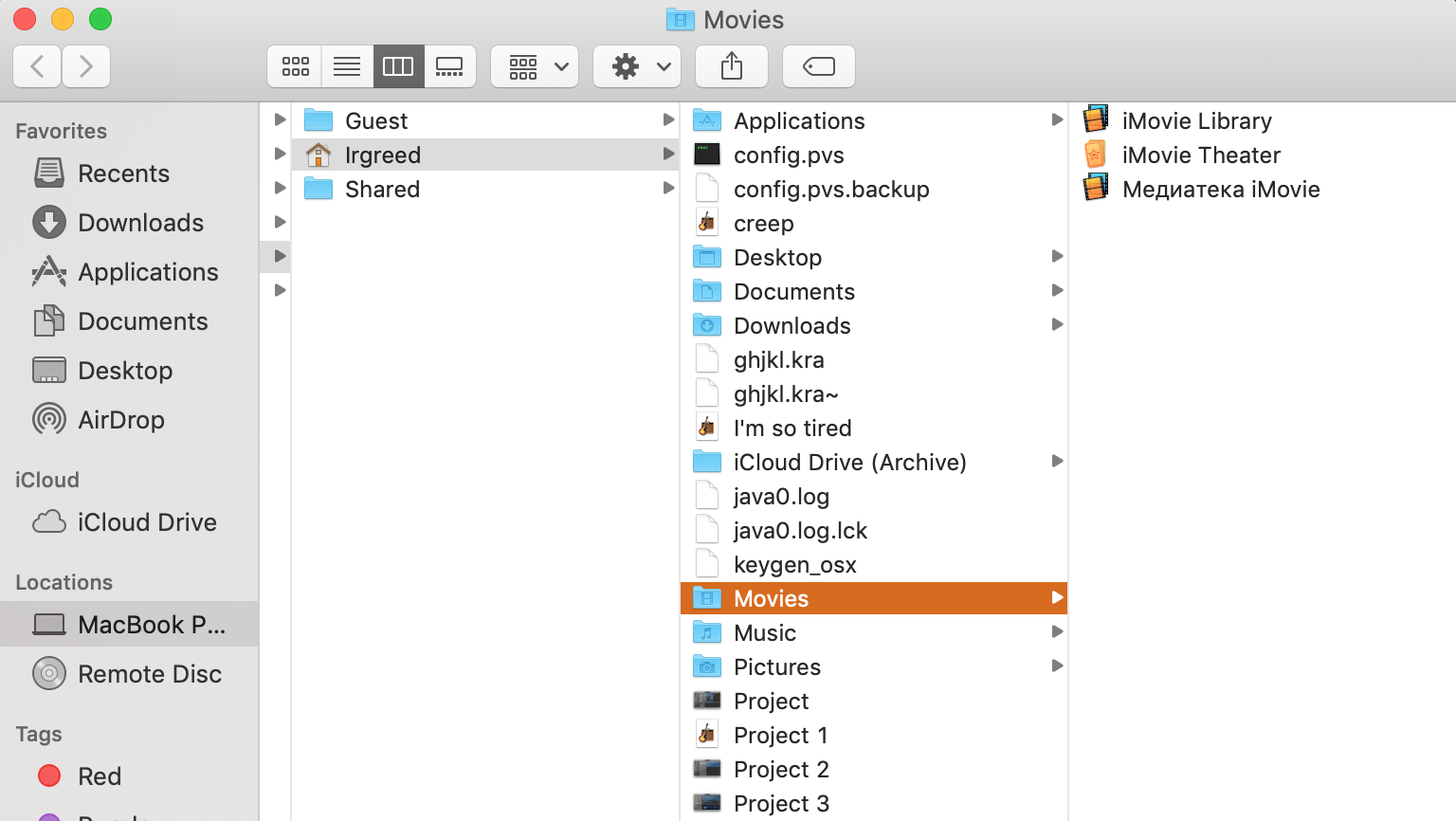 However, it's not always the case, as sometimes the Movies folder doesn't show up in Finder. You can easily make changes to your Finder's preferences in order to always show the Movies folder in Finder's Favorites tab.
All you need to do is:
1. Open Finder
2. Click on the Finder's menu at the top of your screen
3. Click on Preferences, then select Sidebar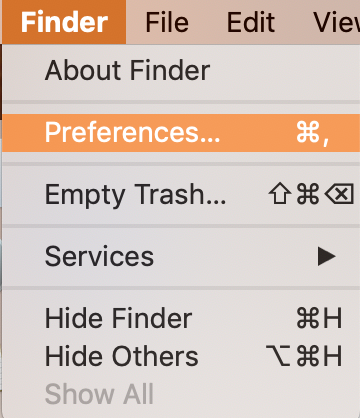 4. Tick the Movies option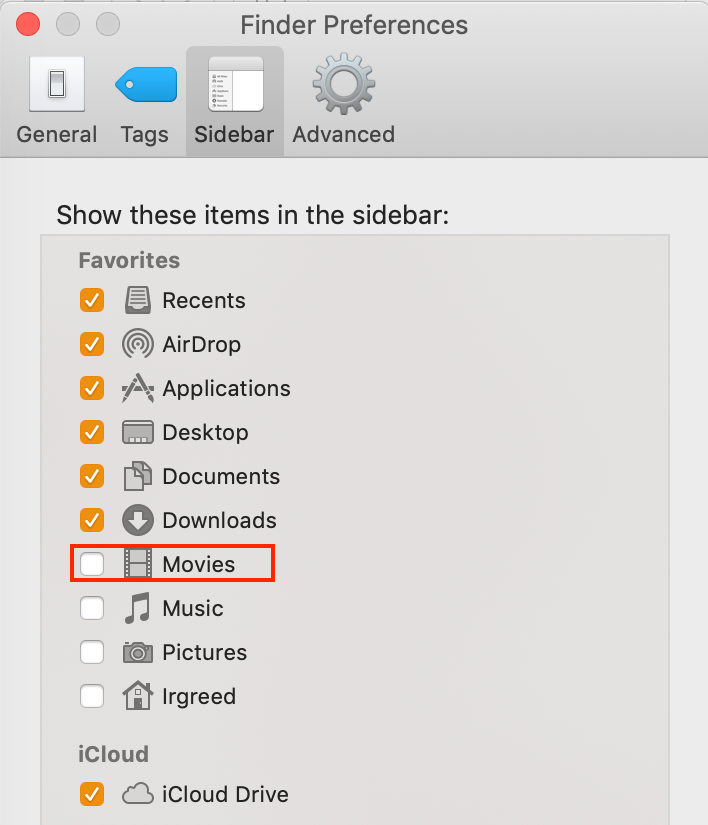 That's it, now the Movies folder will show in the left column of your Finder
How to effectively delete movies from a Mac's hard drive
1. Use Finder
This is the easiest and the fastest way to delete movies on your Mac. Using Finder allows you to reach all the movies stored on your Mac so you can quickly delete them.
To remove movies from Mac, using the Finder:
Open Finder (you can do so by clicking on Finder in the Dock)
Search for kind:movies
Choose On this Mac
Now, you will see all your movies in one place. You can delete all old movies and videos you don't want on your Mac anymore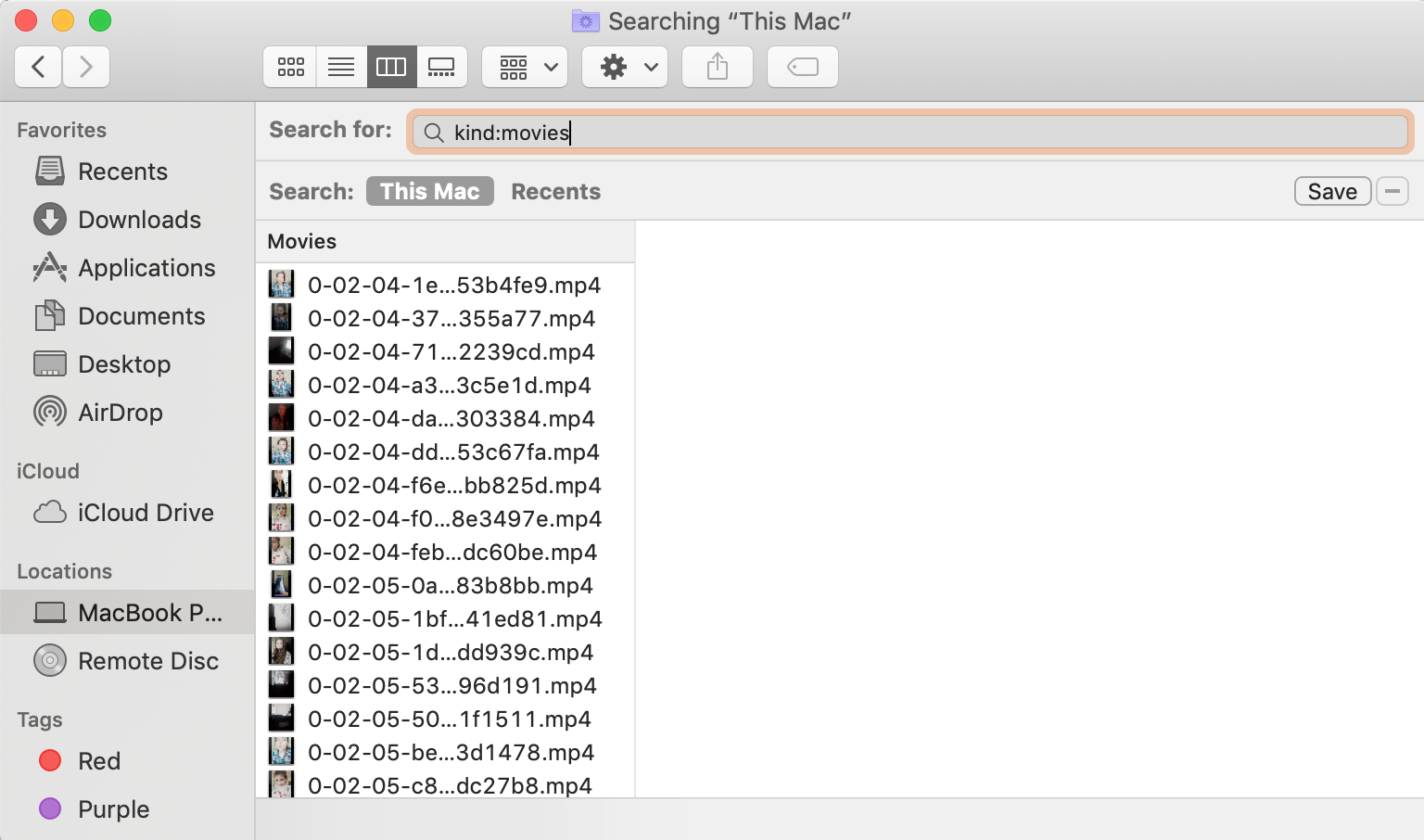 You might notice no obvious change in the size of your available storage. That's because you have to empty the Trash folder in order to free up space on your Mac.
If something goes wrong and the files just don't get removed, see our manual on deleting files on a Mac.
After clearing the Trash, it's time for the last step on your journey, which is rebuilding the Spotlight index. This process is called re-indexing.
To re-index your boot drive:
1. Open Apple menu by clicking on the Apple logo in the upper left corner of your screen
2. Select System Preferences
3. Choose Spotlight, then go to the Privacy tab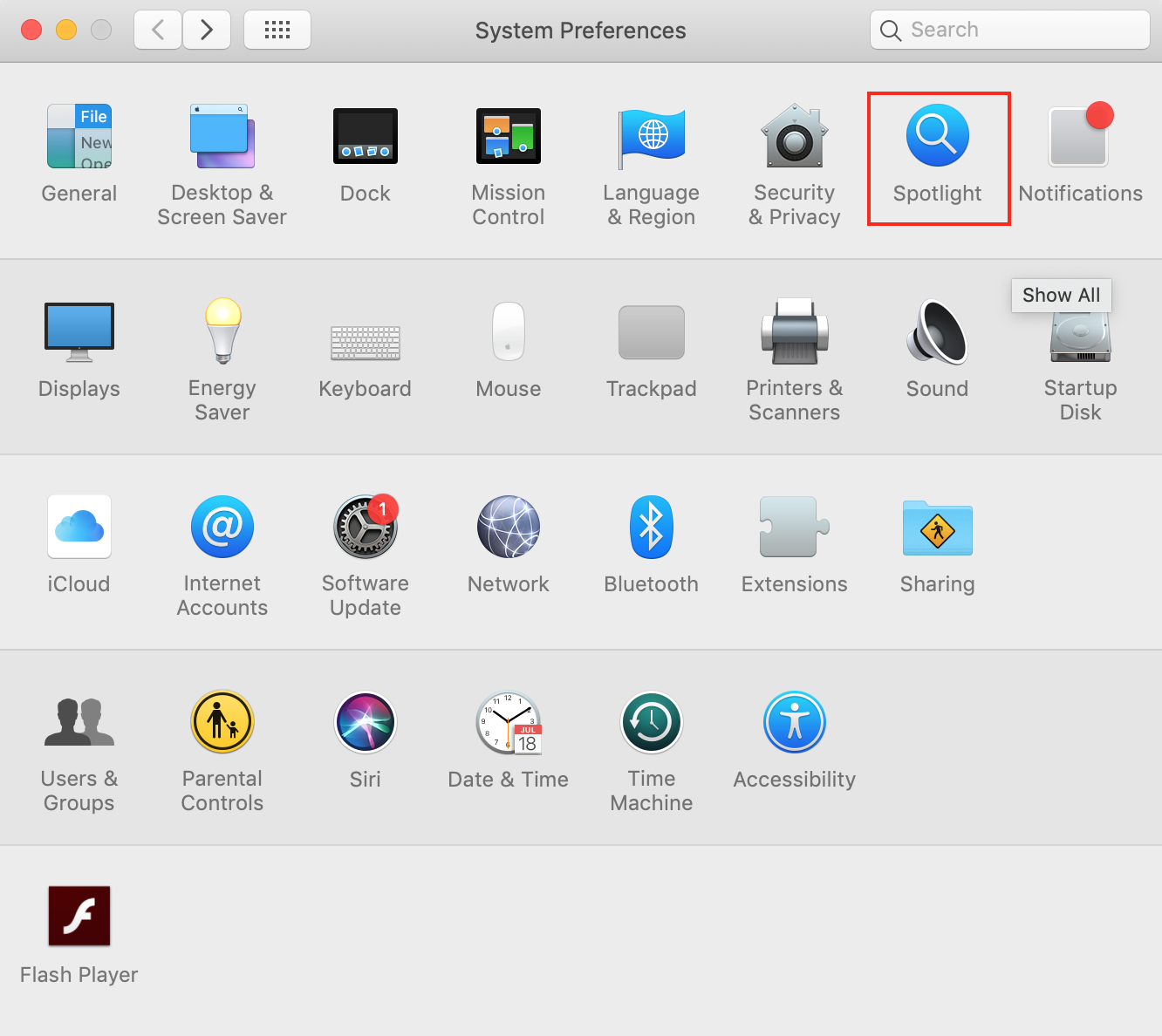 4. Drag and drop your hard drive (usually named Macintosh HD) into the Spotlight privacy window
5. Wait for 10 seconds, then highlight the drive you just moved into the spotlight and click the Minus sign (-) at the bottom of the panel to remove it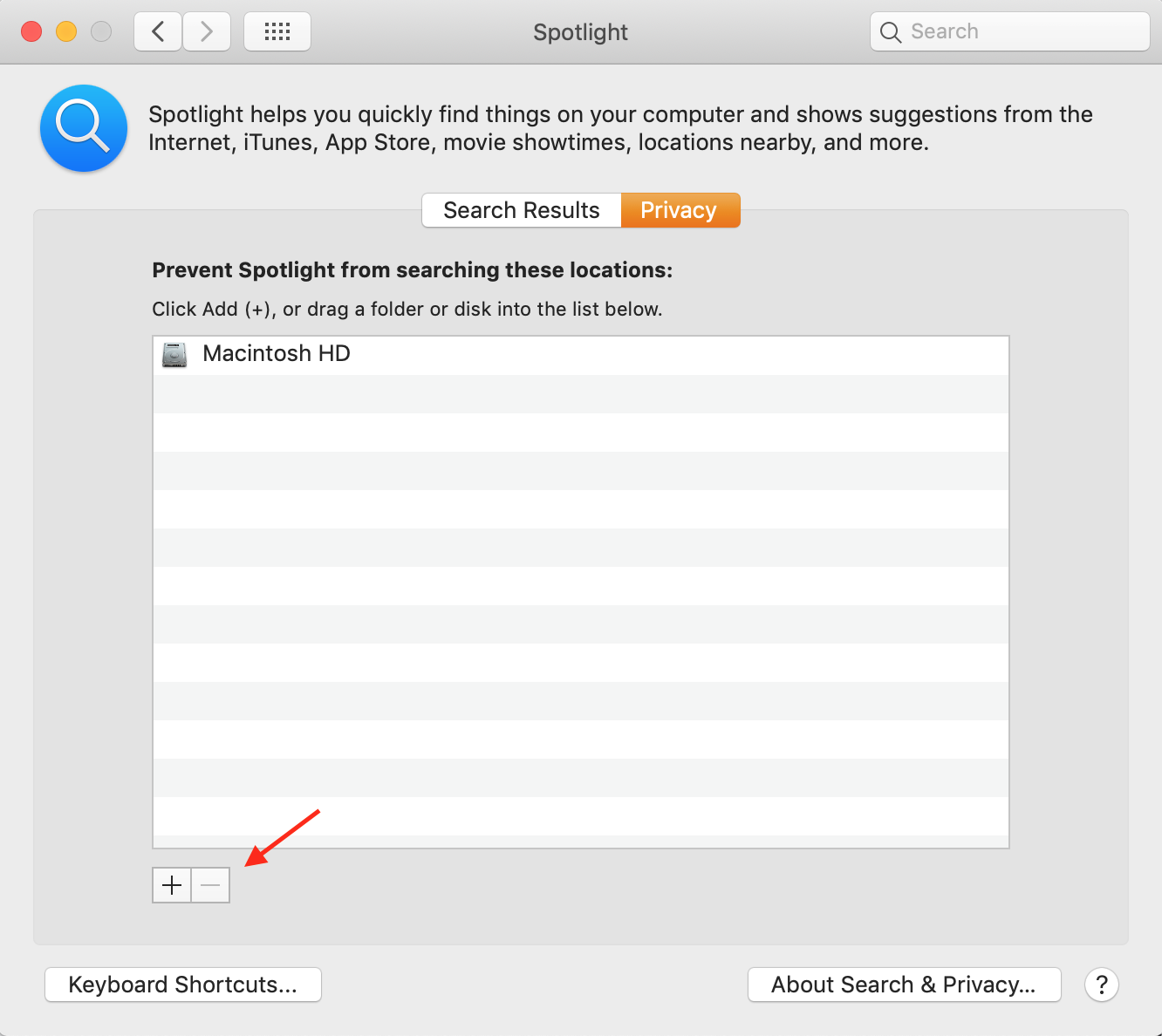 6. Congratulations! You successfully managed to re-index your drive and recover the accuracy of the storage measurement
Re-indexing is great for your hard drive health and can really improve your Mac speed. Therefore, make sure to re-index after doing any major changes on your Mac such as deleting large files.
Further, there are also a few large files that you can delete to free up space in the Other section on your Mac.
2. Delete movies in iTunes
You probably have some movies downloaded in the iTunes library. Deleting videos and movies from iTunes can free up some hard drive space as well as cloud storage.
In order to delete movies from iTunes:
1. Open iTunes app, then click on Library
2. Switch the button from Music to Movies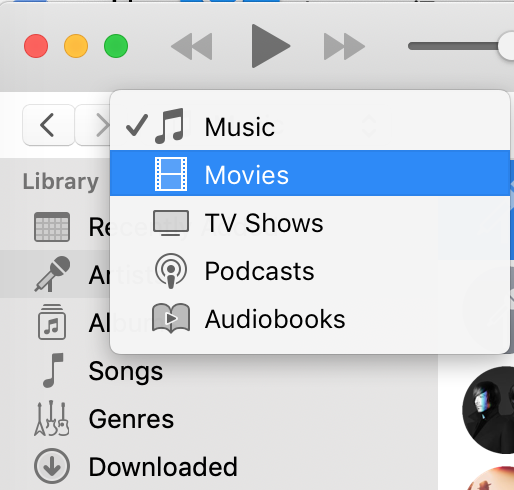 3. In the left column of your iTunes, select the relevant tab such as "Movies" or "Home Movies"
4. Now, select all the files you wish to delete from your Mac by clicking on the movie and pressing the Delete button on your keyboard. Alternatively, right click on the movie and select Delete from Library
5. In the pop-up window select Move to Trash
6. Finally, empty your Trash bin
Moreover, there are other things (like iOS apps) that can bog down your iTunes. It may also display the Over Capacity message if you store all the music on your Mac instead of storing it in iCloud as an Apple Music or iTunes Match subscriber.
Therefore, Apple made this great macOS built-in optimization tool that can help automatically remove watched movies and TV shows from iTunes.
To use the built-in optimization tool:
Open Spotlight
Type Storage Management
You will see a list of possible actions, select Optimize Storage
Wait a few minutes till it finishes
Voila! You're done
After following these easy steps, you may notice a boost in your Mac's performance.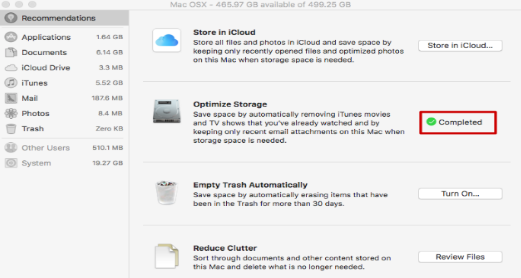 To free up more space, you can also delete old iTunes library backups and read our special guide on how to reduce system storage.
3. Delete items in Apple TV on a Mac
Open the Apple TV app
Click on the Library tab
Hover over the item you want to delete, then click the More Options button (...)
Click on Remove Download to delete the video from your Apple TV
How to find hidden movies on a Mac
If you've hidden some video files earlier and now want to remove them, you need to find these files first. There are two basic ways of doing it.
Open File Manager or the Directory
Right-click Properties
Choose Show Hidden Files
You can also find hidden movies on your Mac using the terminal:
Open the Terminal app
Type the command: defaults write com.apple.Finder AppleShowAllFiles true
Press Enter
Restart Finder by typing the following command: killall Finder
That's it, now all hidden files on your Mac will be visible to you
It's important to mention that you need to be really careful while deleting hidden files. Apart from movies, there can be important system files and deleting them might cause permanent damage to your macOS. Check out this comprehensive guide on hidden files to learn more.
How to clean up your Downloads folder
By default, everything you download online goes to a dedicated Downloads folder on your Mac, and if it's not cleared regularly, your downloaded items pile up day after day.
To avoid the accumulation of files, we recommend sorting out your Downloads content regularly. Alternatively, you can go to your browser settings and change the default download location if you normally download only a certain kind of files such as work-related documents.
To delete files from the Download folder:
1. Open the Finder app
2. Click Go in the top menu bar, then select Downloads from the list
3. Click the View menu and select As List

4. Сlick the Size button to see which files are taking up the most space
5. Select all or certain files and move them to Trash
You can also sort the downloaded files by name, kind, or date added, but identifying the large ones first may be the most suitable option if your goal is to clear up some storage.
How to free up space without deleting files
When you don't feel like completely deleting a media file, you can compress or archive it. This way you're saving space and leaving the file on your Mac.
Follow these steps:
Select a large file or a folder and right-click it
Select Compress Items from the pop-up menu to create a zip file archive
If you ever need to open an archived file and experience any difficulties, read our tutorial on opening zip files on a Mac.