In this article you will find the following:
Macs are faster than ever, but even the newest models can have as little as 256GB of storage. Yes, you can buy Macs with greater capacity than that, but the cost of extra space is high. For many users, it's vital to make the most of their storage, making sure their solid-state disk or hard disk is clear of junk files. As well as taking up space, this unneeded data can eventually affect the performance of your Mac.
Parallels Toolbox promises to help you with that. This collection of 40+ tools for Mac and Windows users cleans junk files, removes duplicates, frees memory, and more. It isn't just focused on cleaning, though. Parallels Toolbox can deal with various tasks—from converting audio and video to setting alarms and making GIFs.
If you want to know whether Parallels Toolbox is any good, read our previous Parallels Toolbox review. But is Parallel Toolbox safe to use? That's the question we'll be looking to answer in this new piece.
Before we start

Ridding your Mac of unwanted files and junk data is simple with MacKeeper. In just a couple of clicks, the Safe Cleanup feature will scan your Mac and find all kinds of unneeded files that you can safely delete.

Here's how to run a scan with MacKeeper's Safe Cleanup:

Open MacKeeper, and select Safe Cleanup
Click Start Scan
When the scan finishes, select what you want to remove
Click Clean Junk Files.

It's as easy as that. Before you know it, you can clear several gigabytes of junk and get back some much needed disk space. Download MacKeeper today, and give it a spin.
Who made Parallels Toolbox?
Parallels Tools comes from Parallels, the company making the popular virtualization tool Parallels Desktop. Founded in 1999, it became part of Corel in 2018, which itself rebranded as Alludo in 2022.
| | |
| --- | --- |
| Founded | 1999 |
| Parent company | Alludo (previously known as Corel Corporation) |
| Headquarters | Bellevue, Washington, United States |
| Founder | Illya Zubarev |
| Products | Parallels Desktop, Parallels Toolbox, Parallels Access, Parallels RAS, Parallels Awingu |
| Locations | North America, Europe, Asia |
| Platforms supported | Windows, Linux, macOS, iOS, Android |
Is Parallels Toolbox safe to download?
Parallels Toolbox comes from a well-known, reliable software development company with a long history of releasing safe, stable apps. It also has Apple Application Notarization, so you know it's virus-free.
As with any app, however, it's important to download Parallels Toolbox from the official website. If you don't download it from anywhere else, you're much more likely to pick up malware. This is especially true with websites that promise to give you paid apps for free.
Note from our experts: When installing anything from an external source, it's always a good idea to scan it with an antivirus app first. Here's how to make sure your downloads are malware-free with MacKeeper:

Open MacKeeper, and select Antivirus, then click Custom Scan in the bottom left
Add your downloaded file by dragging it into the upload area
Click Start Scan, and hopefully MacKeeper will confirm your file is clean. If not, you can quarantine and delete the compromised file.

Step 1. Click Custom Scan in Antivirus

Step 2. Add your downloaded file to MacKeeper

Step 3. Hopefully, your file will come up clean
Is Parallels Toolbox safe to use?
Most of Parallels Toolbox's features do fairly innocuous things, like downloading videos, showing network usage, and setting alarms. But it also has tools that find and remove unwanted data.
As a separate focus, let us share with you the Parallels Toolbox features that delete files:
Clean Drive: This finds junk data that can safely be deleted, including old log files, caches, and unnecessary browser data
Find Duplicates: Automatically track down unneeded copies of files and remove them in a couple of clicks
Uninstall Apps: Safely remove unwanted apps from your Mac, without leaving anything behind.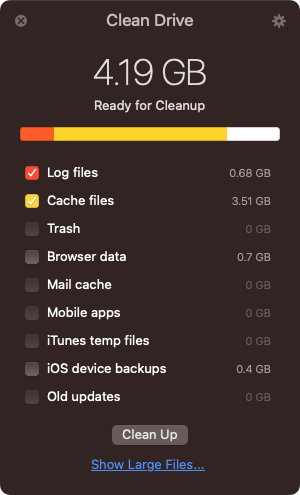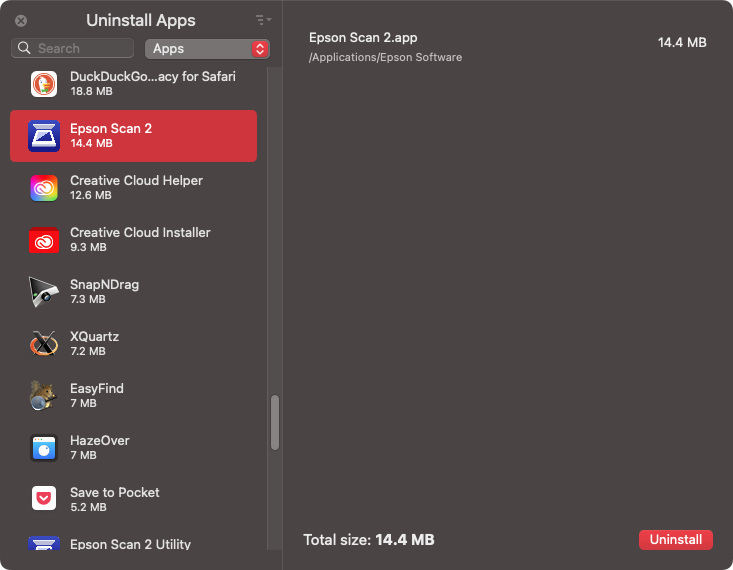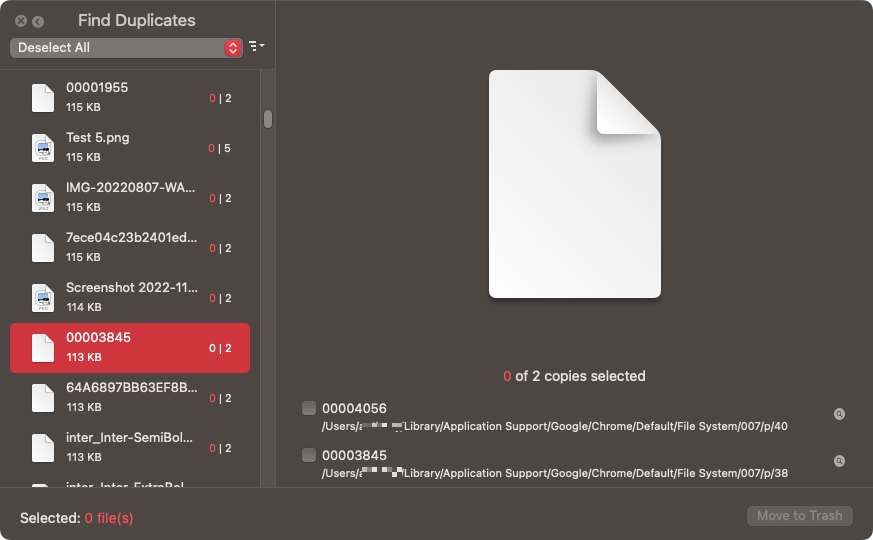 With all of these features, you can review the scan results before deleting anything. But if you're unsure about how to safely remove junk data, check out our guides on how to clear storage on Mac and how to clear cache on MacBook.
Our expert opinion: Like with any app that automatically deletes files, there's a small risk of deleting something you want to keep. However, Parallels Toolbox is built not to remove anything that would prevent your Mac from functioning properly, so we'd say that it's safe to use.
Granting Parallels Toolbox permissions
Parallels Toolbox offers a huge collection of tools, and with many of them, you'll need to grant the app permission to make changes to your Mac. For example, the Record Screen tool needs permission to do its job, and you'll be prompted to enable this in System Settings.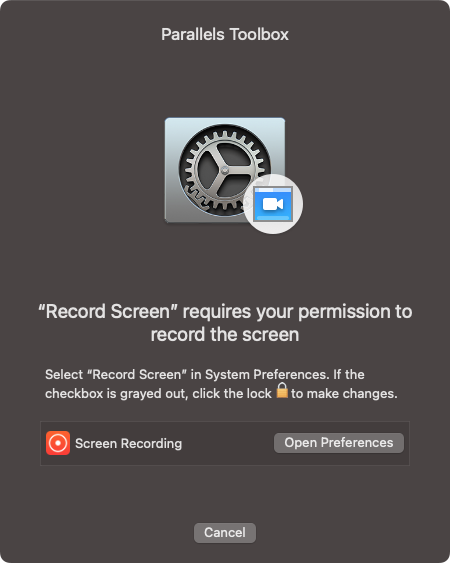 The Download Video tool, meanwhile, requires you to install a Safari extension.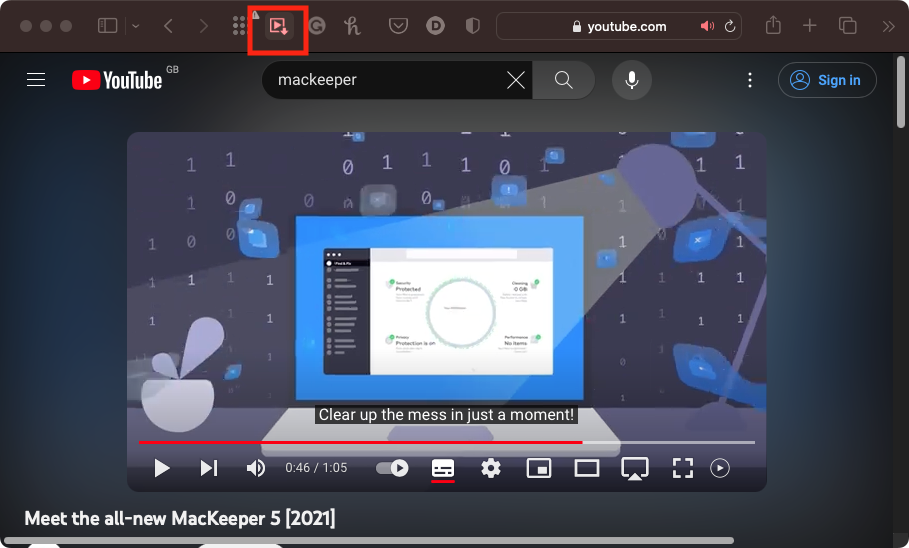 Thankfully, none of this is anything to worry about. Parallels is a legitimate software company, and you also retain full control over what this software does and what it can access.
Is Parallels Toolbox available on the App Store?
No, only Parallels Desktop and Parallels Client are currently available in the Mac App Store. You can get Parallels Toolbox for Mac and Windows on the Parallels website.
Is Parallels Toolbox safe from malware?
Yes, Parallels Toolbox is safe from viruses and other malware. If you use Parallels Desktop, though, then the virtual machine it runs is potentially vulnerable to malware meant for Windows. In either case, ensure you only download apps from the Parallels site or the App Store.
Сan Parallels Toolbox be trusted?
Parallels Toolbox is mostly an app of convenience. A lot of what it does can be achieved with free tools or the built-in features of macOS, but it puts everything in one place, so you don't have to search for the tools you want. If anything, the biggest problem with Parallels Toolbox is remembering everything it can do.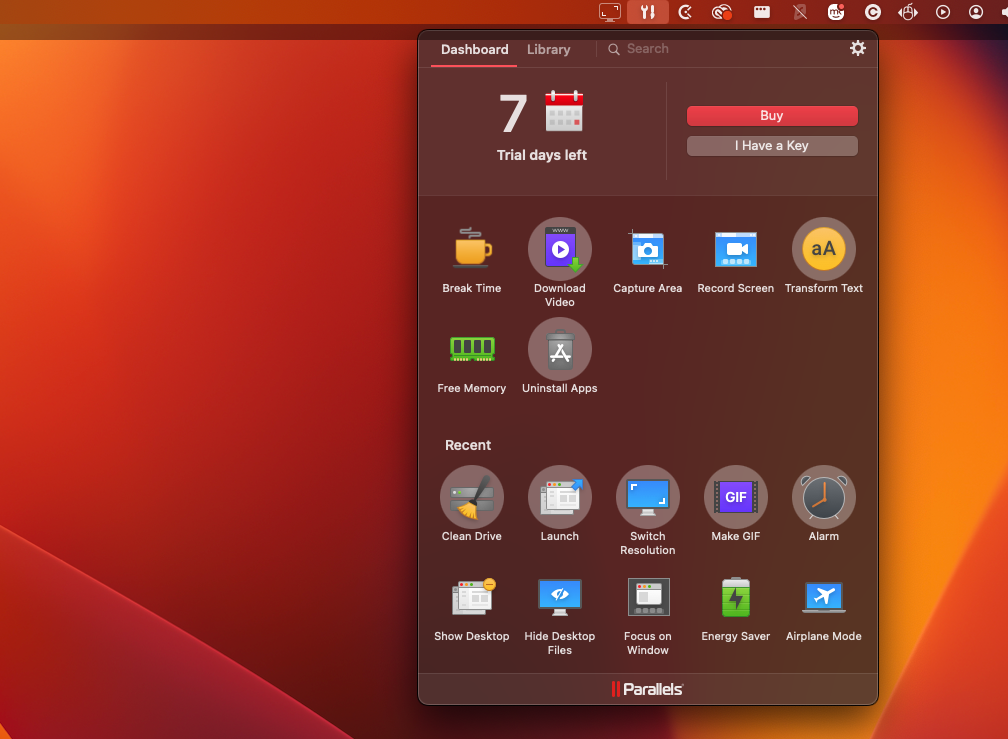 So, is Parallels Toolbox safe to download and use? Without a doubt. It comes from a reputable, multinational developer with decades of experience behind it. This app also doesn't make any substantial changes to your system that could cause any issues.
As a cleanup tool, Parallels Toolbox is straightforward but limited. For example, with MacKeeper's Safe Cleanup, you can search for and remove unnecessary language files. This isn't possible with Parallels Toolbox. If your Mac is running slow, and you're looking for the best Mac cleaner app, give MacKeeper a try today and see what Safe Cleanup can do.