If you've purchased MacKeeper but you decide you want a refund, you may be eligible for a refund of the purchase price according to the terms of our Refund Policy.
Before you request a refund, we encourage you to share the reason for a refund with our 24/7 support team. Give us honest feedback and our customer support team will do their best to help you. However, if you still don't feel satisfied with our product or services, you have every right to request a refund.
What are the refund terms and conditions?
When issuing a refund, keep in mind the following:
Refunds are issued in case of problems directly related to our product. Specifically, we give a refund when there is direct evidence of issues with our software, for example, error messages or screenshots, and these issues cannot be resolved by our customer support department. Refunds are not given in case of general computer problems unrelated to our software.
After receiving a refund request, our customer support agents require from one to three business days to give an initial response and from one to ten days to process the refund request
Terms and conditions of a refund vary depending on the type of purchased subscription
Note: We highly encourage you to read our full refund policy in the End User License Agreement (see the REFUND POLICY chapter).
How to apply for a refund
To apply for a MacKeeper refund, please fill in the Refund Request Form on our website:
Step 1. Go to https://mackeeper.com/refund-policy/
Step 2. Fill all fields with the asterisk
Your full name
Your email address (like name@example.com)
Select your country from the drop-down list, and enter your phone number
Enter your 9-digit reference number (you can find it in your MacKeeper order confirmation email in your inbox)
Type the summary of your request (like. "John Doe's refund request")
Describe what issues you're facing with the software and the reason for your dissatisfaction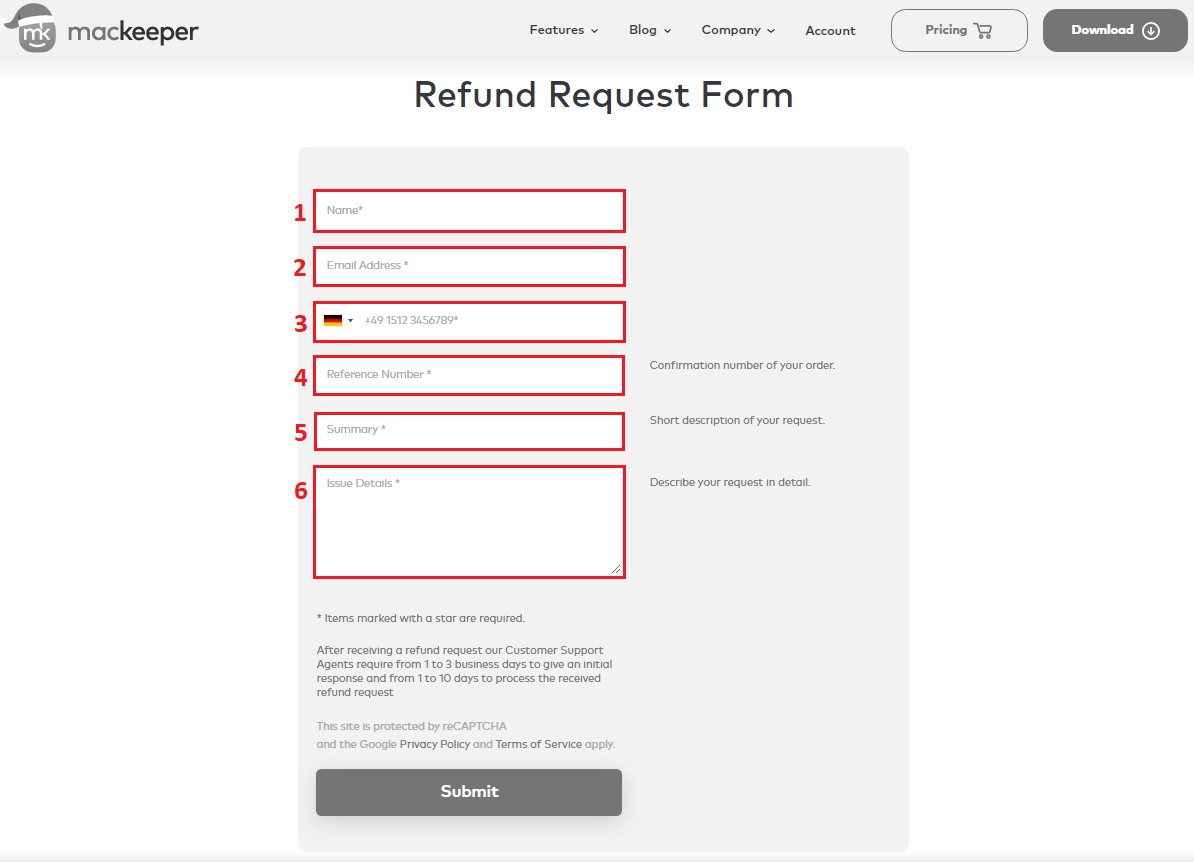 Step 3. Once you've filled in all required fields, click the blue Submit button at the bottom of the page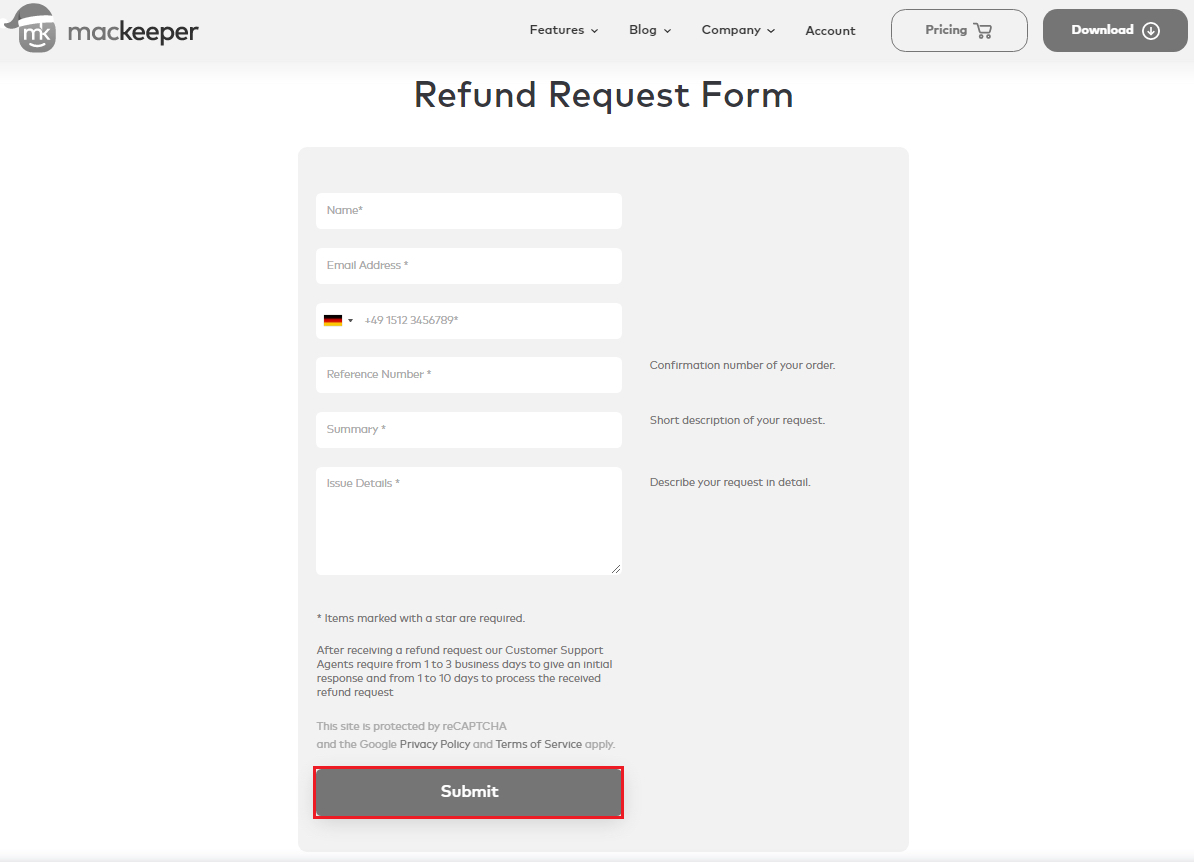 Alternatively, you can send a refund request by emailing us at billing@mackeeper.com. Remember to include your full name, the reference number of your order, and the reason for requesting a refund.
Your refund request will be confirmed within three business days. Keep in mind that it takes up to ten days to process your refund request from the moment we received it.
You can also contact our customer support for refund or billing questions:
Chat with us

Use built-in live chat from MacKeeper right sidebar
Click the green Live Chat button in the bottom-right corner of the website
What happens after you get a refund?
Once the refund is issued, your subscription gets automatically canceled. This means that no further billing events will occur.