May 12, 2020 | 11 min read
The Up-To-Date Guide to Recovering Trashed Mac Files
A tip for a real Mac pro


Recovering deleted Mac files from the trash will really help you if you accidentally delete an important file. However, for the future, the best strategy is to back up all your personal data and secure it properly to prevent a third party getting access to your private information. Backups are easily done by just duplicating your files to the cloud, but with security you'll need some help.


Download MacKeeper and let it secure your private data from unwanted attention. Just a couple of clicks and you're all set. What's more, you'll receive your personal tech expert who can help with both Mac security and backups if needed (actually, they're able to solve almost any of your tech issues).
Now, let's get back to restoring your accidentally deleted files. Fortunately, it is harder to get rid of them than you would think. So don't despair—this simple guide will demonstrate a couple of convenient ways to recover Mac files from trash.
Why is it possible to recover deleted files on a Mac?
It's easy to retrieve deleted files on a Mac—they tend to stick around, and no important data is usually lost for good. But to some it can become a huge problem—if you don't want your deleted files to be discovered, you have to put more effort into making sure they're completely wiped out.
Each file on your Mac has a unique indicator that is cleared away when a file is erased. The space on your hard drive is therefore recorded as available. However, even though you've deleted the entry, the information remains in the system.
It is therefore possible to recover deleted files as long as new data hasn't occupied the space where the deleted files used to be. If it's only partially occupied, you'll be able to retrieve some of the lost data.
How to restore deleted files on a Mac from Trash
First of all, go to Finder and conduct a thorough inspection of all of your files to check if you could have missed the document you're after. After that, the first place to look should be the trash can:
Locate the Trash icon in the Dock (the vertical or horizontal panel on one of the sides of your screen) and click on the icon
Browse through the list of deleted files to see if the one you're looking for is there
Once you have found it, right-click on the file and select the Put back option from the drop-down menu
You should now be able to see and open the file in Finder.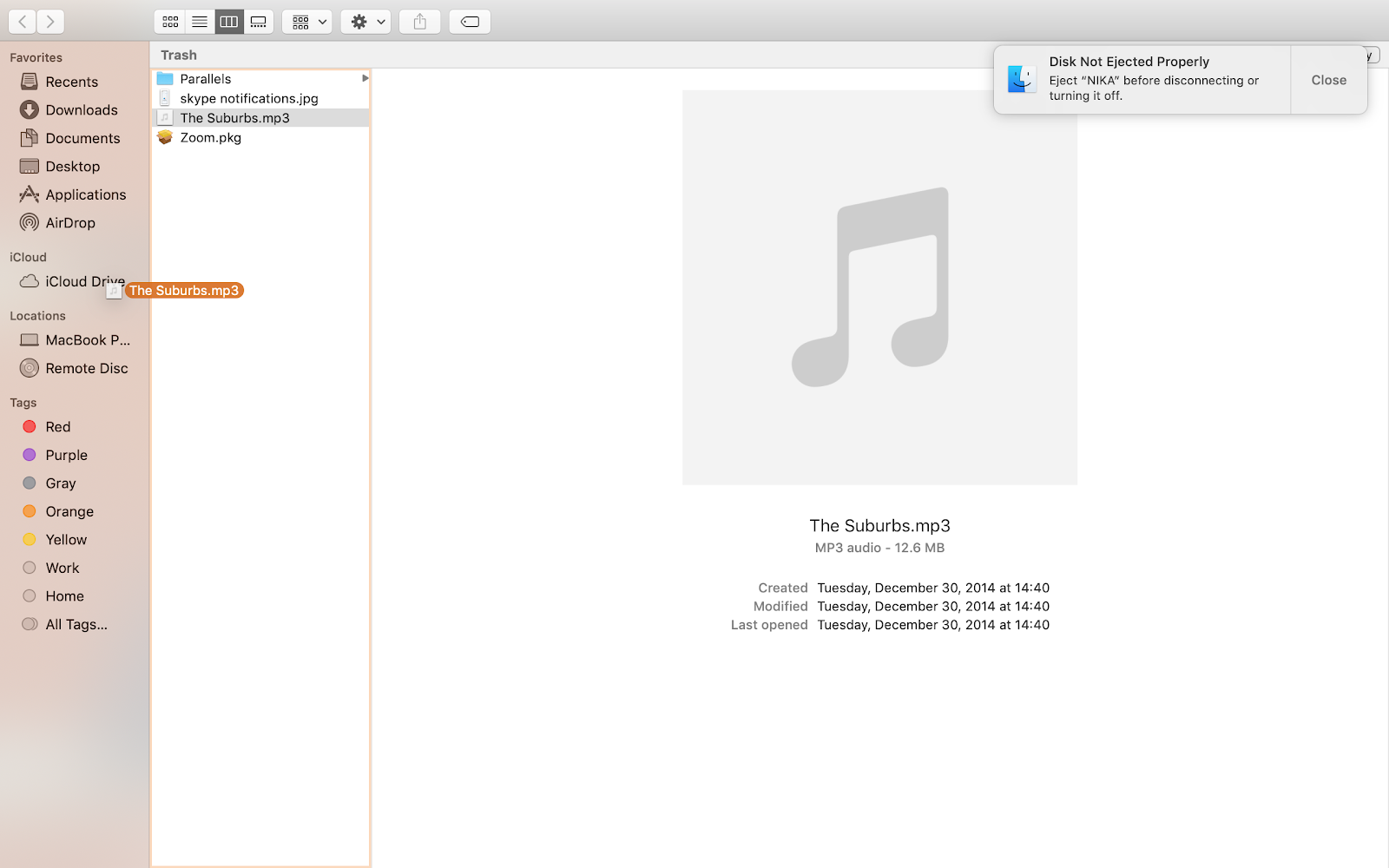 How to use Undo to recover deleted files
On a Mac, undoing deletion into the trash is arguably the fastest and most efficient option to get your documents back. It's suitable for you if you almost instantly realize your mistake after erasing a wrong file. It won't be available days after, but at least for a while you should be able to recover recently deleted files on a Mac using the Undo function.
How to get back deleted files on a Mac if you've recently removed them:
Locate the Edit button on the menu bar on the top of your screen
Find the Undo Move option in the drop-down menu and click on it
If you're looking for a simpler method, instead press Cmd + Z on your keyboard to cancel the deletion
How to recover deleted files with Mac Terminal
Mac Terminal is somewhat more advanced but at the same time more direct method of trash recovery on a Mac as opposed to searching through gigabytes of files in Finder. However, it will only work if you haven't yet emptied the bin.
Recover trashed files on a Mac with Terminal:
Find Terminal in your Utilities. Follow Finder → Applications → Utilities → Terminal
Type in "cd. Trash" and hit Enter
Type in the name of your file in the following format: mv filename../. Then press Enter
Exit Terminal and attain the required document in Finder

Time Machine: what is it and how can it be used to recover deleted files?
Time Machine is a data recovery tool installed on all Mac devices by default. It is used for regular maintenance and backup of data on your computer. The great thing about it is that you can even restore files from an emptied trash bin.
How to recover a deleted document on a Mac using the Time Machine tool:
Find Time Machine in your Launchpad menu and double-click on it to launch
A window displaying all of your most recent Finder locations will appear. Scroll up to the time slot before the deletion of your file
You'll be able to search for the file in the Finder window as it contains the files from that point in time
Right-click on the file and choose Restore from the drop-down menu bar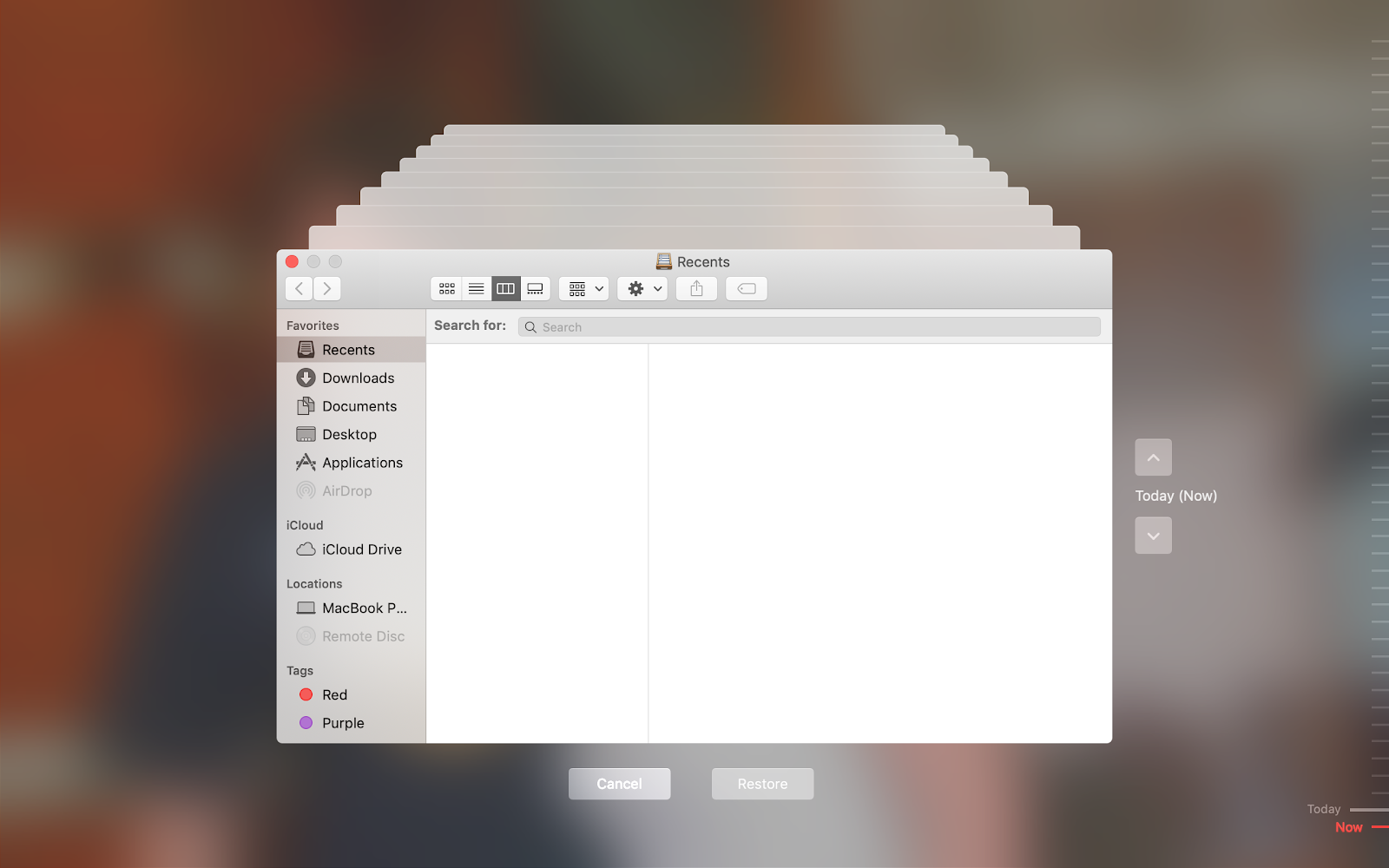 How to recover deleted photos on a Mac
Photos is a photo storage app found on a Mac. The Recently Deleted folder in the app contains pictures deleted in the past 30 days: if the image was removed sooner than that, you'll be able to retrieve it from the trash just like any normal file.
Restore Mac deleted files in the Photos app:
Open the Photos app and locate the Recently Deleted button in the menu on the left side of the window
Browse the images for the one you need. The pictures are positioned chronologically in the order they were erased from the Main Library
Right-click on the desired photo and choose Recover from a drop-down menu
You should now be able to find the photo in your Library
Make sure your photos are also stored in the cloud to avoid future inconveniences

How to recover music files deleted from your iTunes library
All songs in iTunes are stored as files in your computer's memory. When you delete a song from your iTunes library, you're always given the option to move the file to Trash. It's reasonable to assume that you don't remember whether you clicked "Yes" or "No", so check if it's in your iTunes file folder first.
How to retrieve deleted files from iTunes library:
First, have a look in your iTunes Media folder: follow Music → iTunes → iTunes Media
If the file is there, hold the mouse on it and drag it into the iTunes app in the Dock
If it's not there, you've probably put the file in the trash. Go to Trash and look for the music file of your interest
Drag the file from Finder onto the iTunes icon in Dock
The track should now be available for listening
How to restore older versions of a document
If you haven't saved a piece of work as a separate file and instead updated an older version, reverting to it is an option you always have.
How to recover lost files on a Mac from the history of a document:
Open the document
In the menu bar at the top of the screen, click File → Browse Version History
Scroll up until you find the version you need
Click Restore on the version required. You can also restore it as a separate document via Option → Restore a copy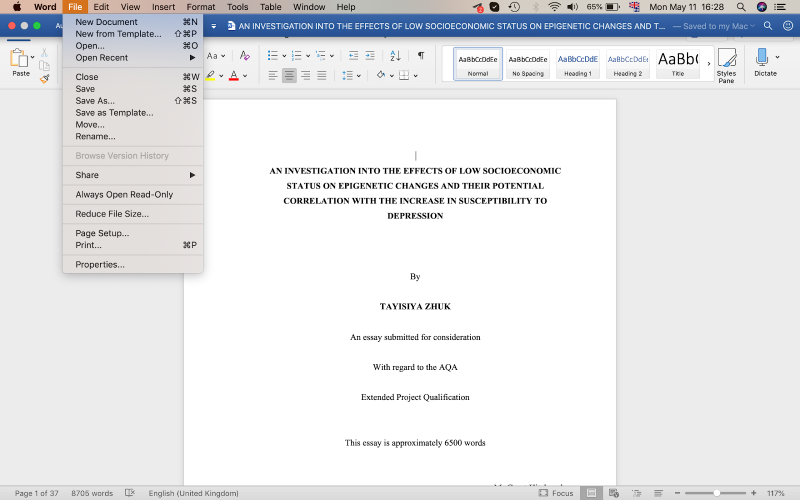 How to back up your data to prevent permanent file loss
This is where the Time Machine tool comes in handy again. Not only is it possible to use it to retrieve deleted files on a Mac—but it is also great for keeping backup data to avoid the whole hassle of looking for a destroyed file. To implement this strategy, you'll need an external hard drive disk.
How to use an external hard drive to store your data:
Connect the external hard drive to your MacBook
Locate it by clicking on the Apple icon on the menu bar on top of the screen and following System Preferences → Time Machine → Select Backup Disk
To back up your files, select the external hard drive and wait for the operation to complete
Alternatively, use cloud backup by copying your important files into iCloud drive, which also allows automatic backups. You'll be able to access them both via Finder and Safari.