Aside from adjusting your sound settings, some of the most common ways of stopping your MacBook pro speakers from crackling include restarting your Mac, installing the latest updates, resetting NVRAM, or rebooting your Mac in Safe Mode.
As reliable as your MacBook is, sound problems are relatively common. Crackly audio, distorted audio, or clicking sounds through your speakers are frustrating, but something which can happen to anyone, especially if your mac is running older versions of macOS.

Before we start


Like many hardware issues, crackling speakers can be caused by software problems. And updating your apps can be the solution. With MacKeeper, you can easily check for and apply updates.

Start MacKeeper, and select Update Tracker
Click Scan for updates
Click the Select All box
Click Update all


Keeping your software up to date is that easy with MacKeeper. Want to try it out? Download it now, and test all the tools for yourself.
Luckily, it can be quite easy to fix most sound problems yourself. Whether your speaker is crackling at high volumes, you're hearing random clicking or popping sounds, or any other audio-related problem, this short guide is here to help you find and solve the problem yourself.
There are several different things to try, and this guide will take you step-by-step through some of the most common tried-and-tested solutions:
Checking your sound preferences
A crackling sound from your speakers could be the work of a built-in sound effect. To check this
Go to System Preferences
Sound — Sound Effects
See if any sound effects are selected
For me, the "funk" sound was pre-selected, but some effects like "bottle" or "pop" make a clicking noise that could be mistaken for crackly audio.
To fix this, uncheck the box marked play user interface sound effects.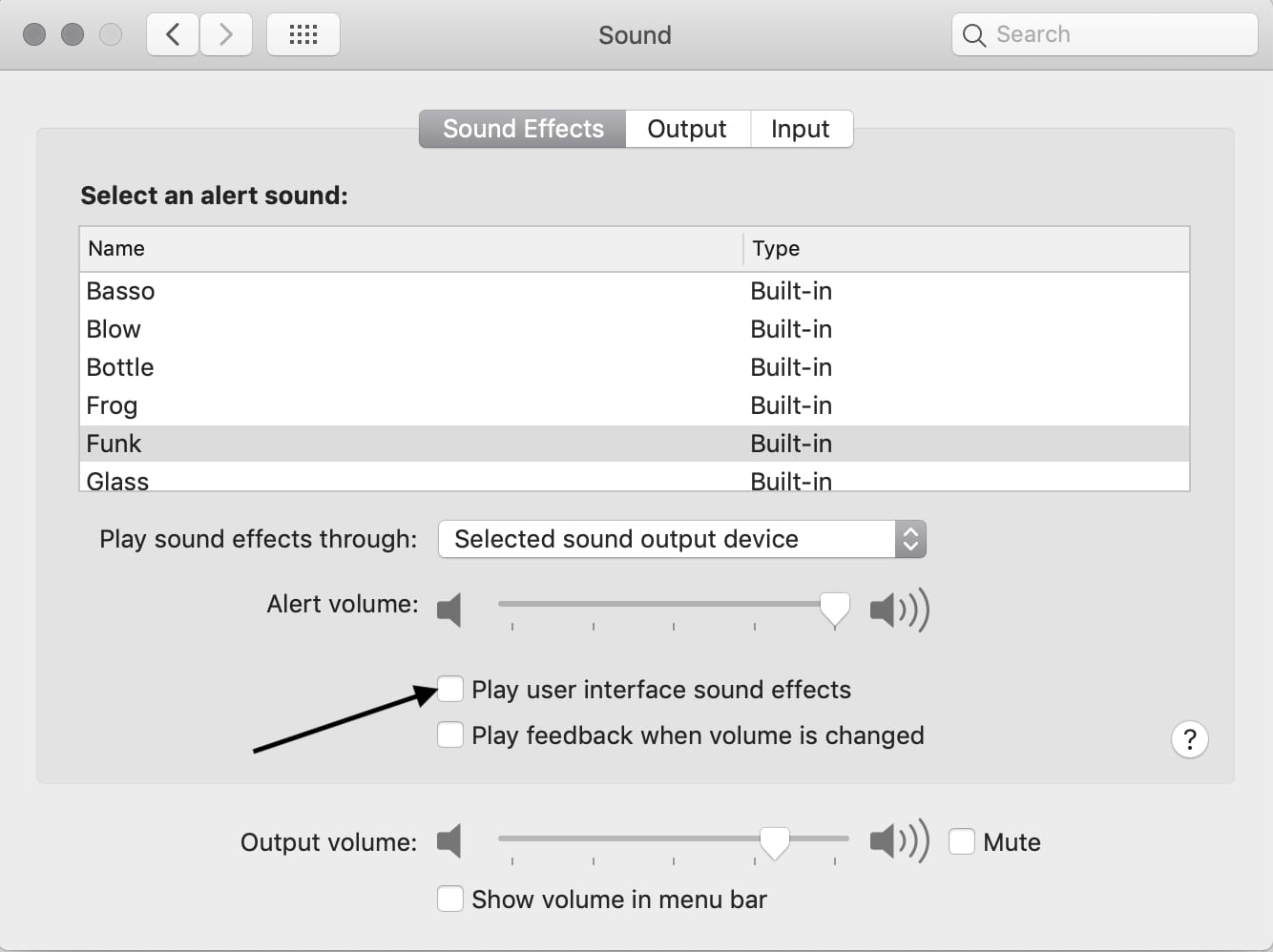 If you have checked your sound preferences and are still hearing a crackling sound from your speakers, try working through the following steps:
Restarting your Mac
Although it seems almost too obvious, one of the first things to do when facing problems with your mac is to try restarting it. A simple restart of your mac can solve a variety of issues including crackly audio.
Making sure your Mac is up to date
A common reason for mac features to stop working is that your mac has not installed all of the available software updates. To install macOS updates:
Go to System Preferences
Software Update
Click Upgrade Now to install the latest updates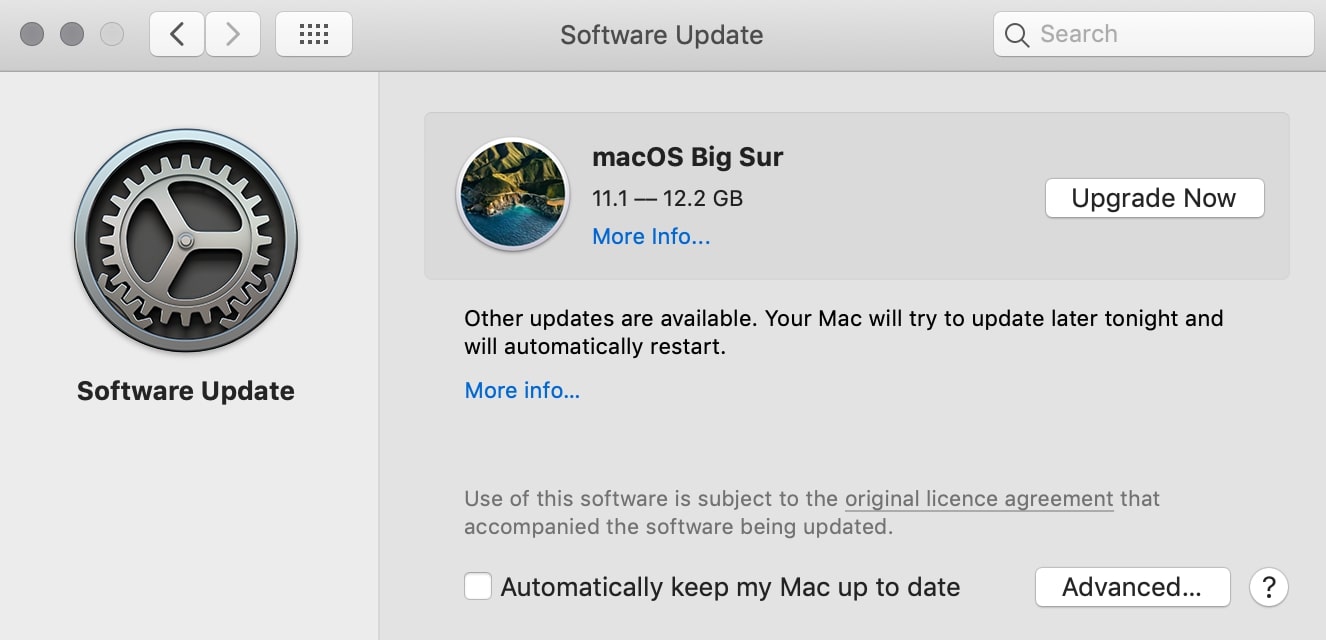 If you want your mac to automatically install all updates in the future, check the box marked Automatically keep my Mac up to date. Your mac will send you notifications when it is required to restart for an update, which you can always choose to do at a later date.
Further reading: How to update software on Mac.
Running Apple Diagnostics
MacBook Pro speakers crackling could very well be a hardware issue. To check this, try running Apple Diagnostics, which is a feature built into most Macs used to check your device for any hardware issues. This can be a complicated process, but don't worry! We'll talk you through it in the steps below:
Make sure your Mac is connected to Wi-Fi and plugged into an AC power source with a power adapter
Unplug all external devices such as hard drives
Shut down your Mac
Reboot your Mac and hold the D key during startup. This should open up the Mac system diagnostics mode
Once Apple Diagnostics is open, the check-up should start automatically and display a progress bar and an estimation of the remaining time
Once the test is finished, it will display one of two messages:

If the test didn't find anything wrong, it will display a No issues found message. If you are still unsure, you can run the test again.
If the test has found any issues with your Mac, it will display a brief description of them with reference codes and additional instructions. If this happens, write down the codes and use this handy guide to find out what they mean and the next steps to take.
To start Apple Diagnostics on MacBooks with Apple M1 chip, restart the computer, press and hold the power button for 10 seconds to open Startup Options, then hold Command+D to enter Diagnostics Mode.
Resetting your Mac's NVRAM
Alternatively, distorted audio could be related to an issue in the NVRAM. The NVRAM stores particular settings such as time zone, sound volume, and display resolution, regardless of the power being turned on or off. A quick(ish) fix for this could be to reset the NVRAM using the following steps (on Intel-based Macs):
Shut down your Mac
Turn it back on and immediately press and hold the Option, Command, P, and R keys
After around 20 seconds, these keys can be released and your mac might look like it is restarting
If you own an M1 Mac, resetting NVRAM will be a different process as M1-based Macs don't support NVRAM.

Try this alternative way:
Open the Terminal app via Spotlight
In the Terminal window enter the following command: NVRAM -c
Because NVRAM is used to store settings such as time zone, sound volume, display resolution, you may need to go to system preferences and adjust any settings that may have been reset.
Rebooting your Mac in safe mode
Safe mode is a feature available to macOS users that can help you to determine whether a problem is being caused by the software when your mac starts up. To initiate safe mode, follow these steps:
First, determine whether your mac runs with Apple Silicone or an Intel Processor. You can find this out with the About this Mac feature. A Mac that runs with Apple Silicone will have an item labeled chip and the name of the chip used for your system. A Mac with an Intel Processor will instead mention a processor, such as the one pictured below.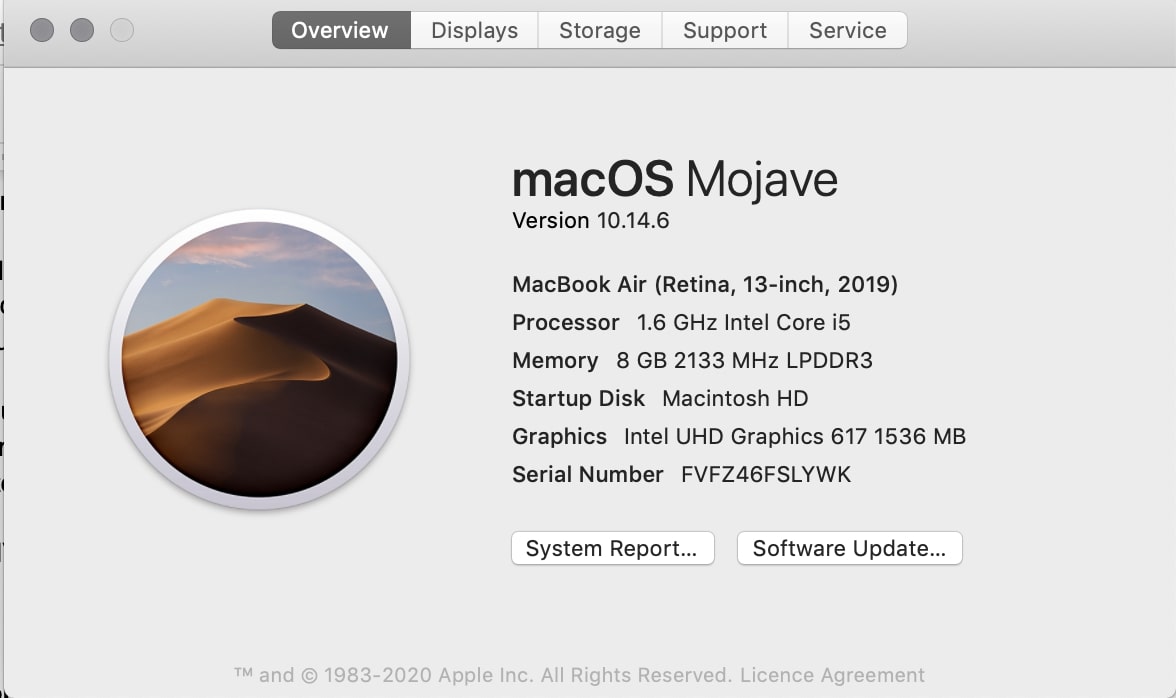 This guide is for a Mac with an Intel Processor:
Turn on or restart your Mac and wait for the startup chime
Press and hold the Shift key until a bar and an Apple logo appear on the screen
Your laptop will now start in safe mode
To boot into safe mode on an M1 Mac:
Power down your Mac. Press and hold the power button for 10 seconds
Release when you see the startup options window
Choose your startup disk — hold down Shift
Click Continue in Safe Mode and release the Shift key
Log in to find your Mac in safe mode
Safe mode should work to clear your Mac of any problematic software and unnecessary cache, leaving your mac working faster, smoother, and hopefully eliminating any potential startup problems your Mac may have been experiencing.
These steps are some of the most common fixes for broken or crackly audio on a MacBook. However, if you have worked through all of these steps and your MacBook Pro speakers are still acting up, it might be time to contact Apple support.
Read more: