Before we start

Ever wonder if your internet connection is secure when filling out your credit card information or creating a social media account?

Get MacKeeper and turn on it's VPN tool whenever you use the internet. Make sure your browsing stays private.
Cyberattacks are happening way too frequently these days. A recent study says that 1 in 5 people has become a victim of cybercrime. And that's just statistics of the US and UK. That's why cyber hygiene is what we need to take care of once we go online.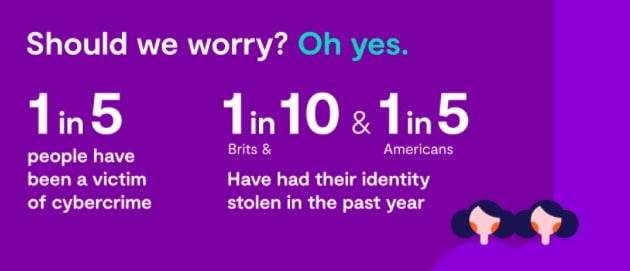 This article will explore some of the most important steps you can take towards your cybersecurity.
Table of contents
What is cybercrime?
Cybercrime is an act of unauthorized access to your device committed to gain your personal information and money. To better protect yourself against this digital crime, let's shed some light on what kinds of such wrongdoing are there.
What types of cybercrime are there?
The list of cybercrime is growing each year. Here are the top 5 most common ones.
Phishing—happens when you receive fake emails to trick users into giving their data over the internet.
Identity theft—takes place when someone impersonates you to get your money
Hacking—when hackers gain access to your Mac without you giving any permission
Malware—malicious software infiltrating your Mac without you even knowing or approving it
Ransomware—comes as malicious software aimed at blocking and encrypting your data. The 2-step algorithm is like this: invading your Mac—preventing access to your files. The data remains on your Mac, but you can get it back if you pay a ransom.
Nobody's insured against cybercriminals. But knowing how to protect yourself against cybercrime is the "new normal'. Let's find out how you can do that.
How to prevent cybercrime
Here are our "how to prevent cybersecurity attacks" recommendations.
Create strong passwords
Did you know that it doesn't take that long to hack a password? With Iloveyou, 123456, and qwerty still winning the most common passwords' nomination in 2020, it's high time we took creating strong and secure passwords seriously. If you can't come up with a strong password yourself—use a random password generator service instead.
Update software
Running out-of-date software is not just bad for your macOS. It can be the cause for vulnerabilities on your Mac. To prevent cybersecurity attacks you can turn on automatic updates on your Mac, which is pretty convenient. Updates bring macOS security enhancements and bug fixes. So don't ignore this and keep your software and macOS up-to-date.
To check if there's an update ready for your macOS:
Go to System Preferences—Software Update tab
Wait till your Mac is checked for updates
Click Upgrade if you want to proceed with the system updates
Look for https:// in the address bar
Why is https:// important? Https protocol means that your connection on this very website is encrypted. So that the data you transfer and the webpage you browse are less vulnerable to common hacking.
To check this, make sure the web address starts with the prefix https://. If it's not in the address bar—the network isn't secure, and you shouldn't enter any data you wouldn't want to go public.

Plus, it's a good idea to browse in incognito mode to prevent anyone from seeing your browsing history.
If your Mac is hacked or stolen, the chances you can get your data back are high if you've backed up your Mac, of course. You can back up your Mac using Time Machine or iCloud. It may be time-consuming, but better safe than sorry, right?
Scan your emails for data breaches
You might be unaware of how many times your email has been compromised. You can use free services like Have I been pwned to check if your email has been leaked.
Or you can download MacKeeper and use the ID Theft Guard feature. Let this cybersecurity tool monitor all of your emails for data breaches and alert you when they get leaked, all 24/7.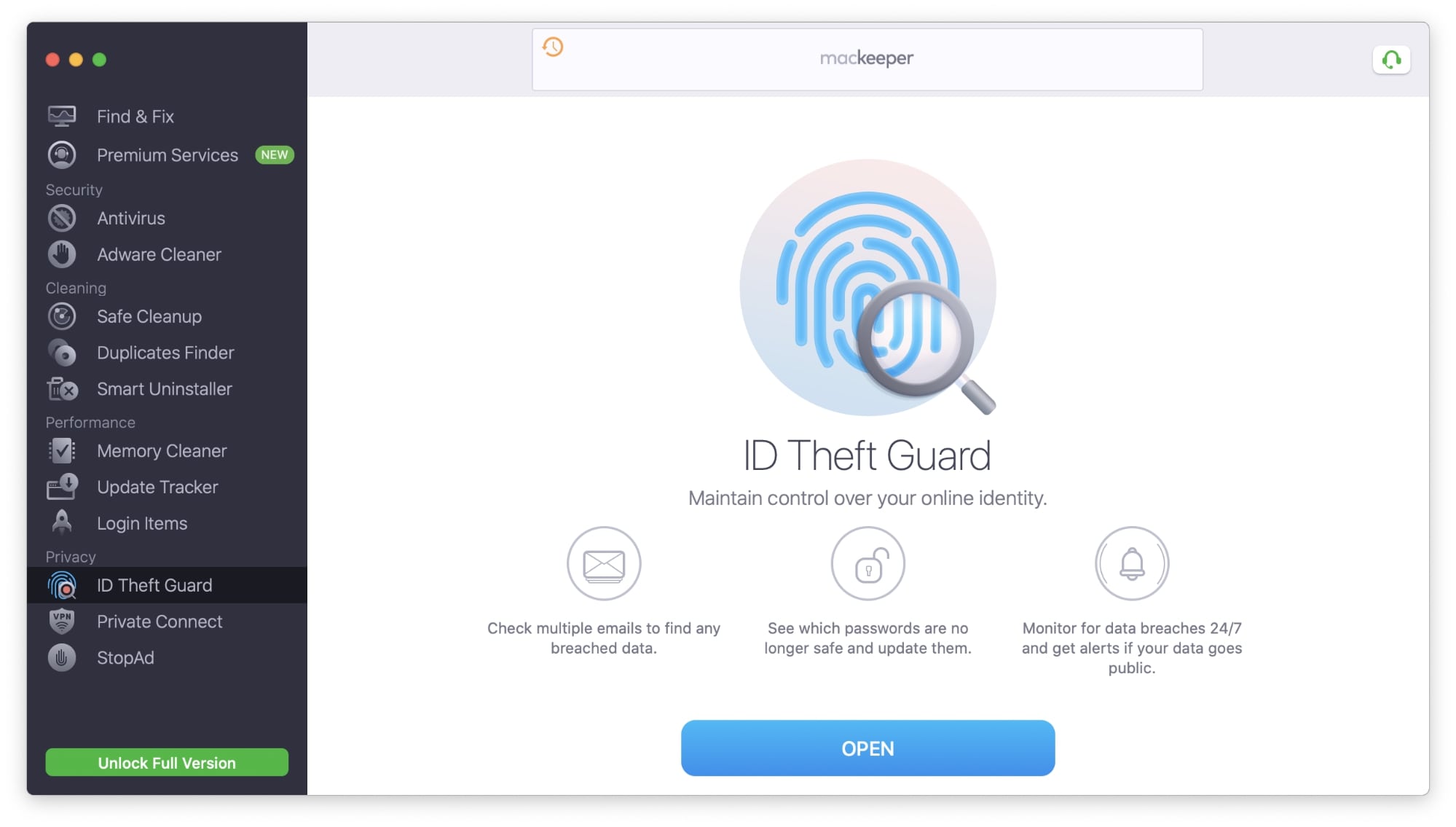 Don't scan random QR codes
Now we're getting used to scanning menus in cafes, in transport, or art galleries. The thing is that cybercriminals use QR codes, especially in public places for phishing, data collection, and other purposes. To prevent cybersecurity attacks follow the tips below.
The tips are rather simple:
Don't scan all kinds of QR codes you see in public places
Don't scan QR codes if you've received them from an unknown source
Don't scan on websites you're not familiar with or sure about
Use the 2FA (two-factor authentification)
Turn on VPN to minimize the amount of information shared about you online (like geolocation)
Don't save card information in browsers
It's pretty convenient to let your browser store all of your passwords and credit card information. You don't need to keep that in mind or have a card with you. By saving such data, we lose control over personal details. Anyone who gets a chance to access your Mac can see your social media profiles, private photos, documents, and the worst—use your credit card.
To deactivate the auto-fill for cards and passwords do this:
In Safari:
Open Safari Preferences—AutoFill tab
Select/deselect the checkbox next to Usernames and passwords and Credit cards

In Chrome:
Open Chrome Preferences (three vertical dots in the left upper corner)
Go to Settings—Auto-Fill tab
Click the Passwords section and turn off the Offer to save passwords option
Go back and open the Payment methods section—disable Save and fill payment methods

Don't allow pop-ups on websites
Have you noticed a pop-up asking to access your location or send you notifications once you visit it? When giving your consent, you sign up for an unlimited number of push notifications bugging you once you open your browser. Most of them are annoying and can distract you from what you were about to google.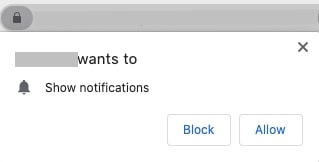 The thing is, these pop-ups can be malicious. Scam push notifications in Google Chrome can show you alerts your Mac is infected with malware or that you hit the jackpot and won money. Prompted to click, we can be exposed to phishing.
What to do? You can simply start by looking carefully at what to allow. If you have allowed an unwanted notification—you can unsubscribe from it.
In Safari:
Open Safari Preferences—Websites
Select the Allow websites to ask for permission to send push notifications checkbox
Move to Pop-Up Windows tab—choose Block and notify or Block at the bottom of this window
Bottom line
These are the basic steps to prevent cybersecurity attacks and secure your online activity. Remember that avoiding becoming a cybercrime victim starts with you taking care of your online security.