MacKeeper's Update Tracker scans your Mac for available software updates and installs them all in a click.

Get the latest versions of your apps as soon as they arrive — we update our database up to five times daily.
How to scan Mac for available software updates
To find the newest versions for your apps, please do the following:
1. Open MacKeeper, and select Update Tracker from the left sidebar
2. Next, click the blue Scan For Updates button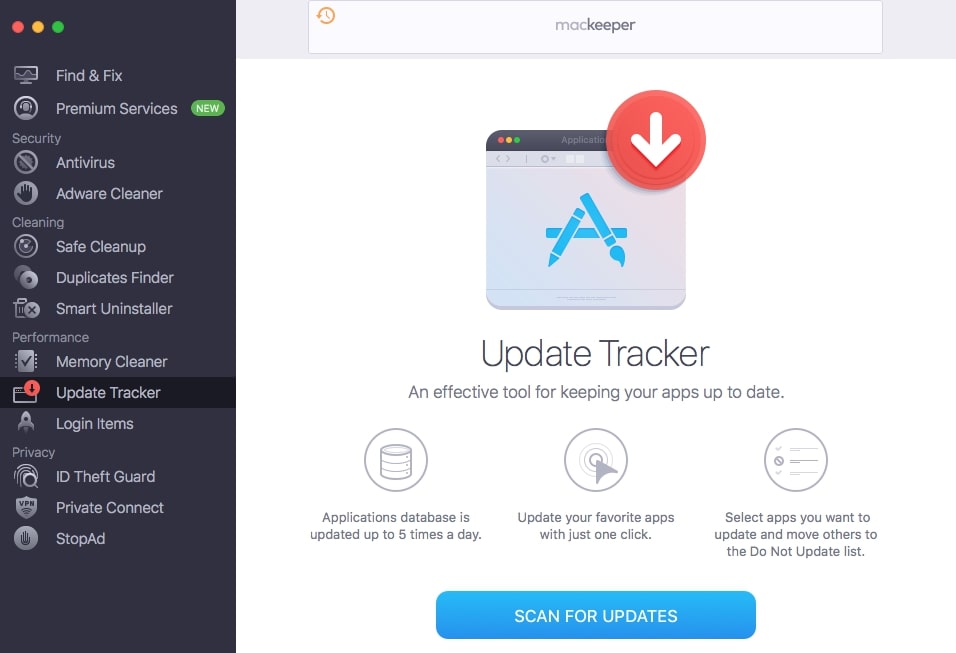 3. You should see the list of apps available for update.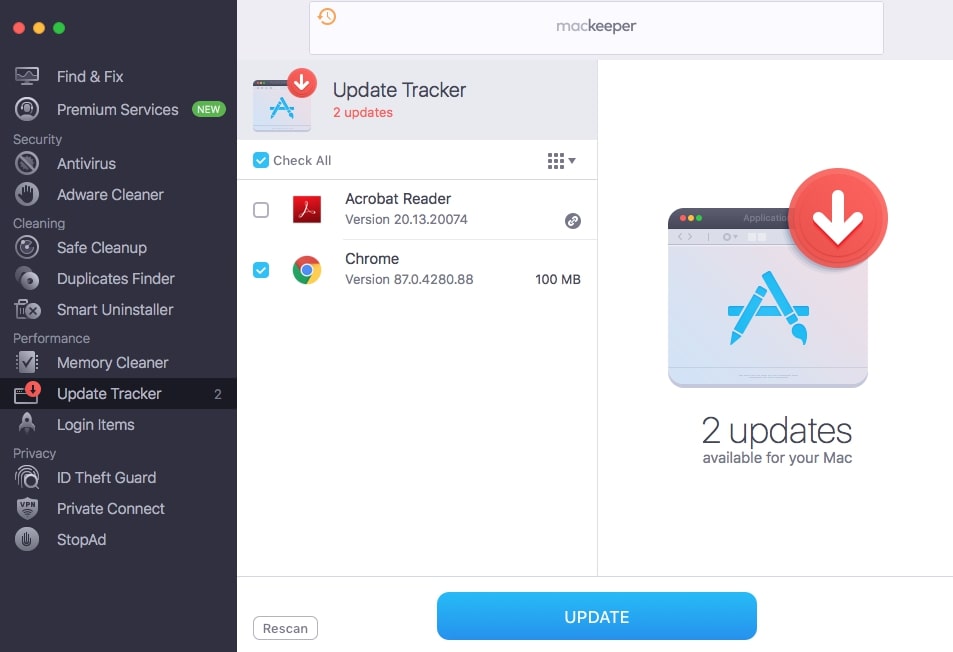 How to upgrade Mac software
If you click the app's name from the list on the left-hand side, you will see the available update details, such as requirements for the update, the current version of the app installed on your Mac, and release notes. By default, all found updates are selected.
1. If your macOS meets the requirements of the update, you may click Update at the top to update the app right away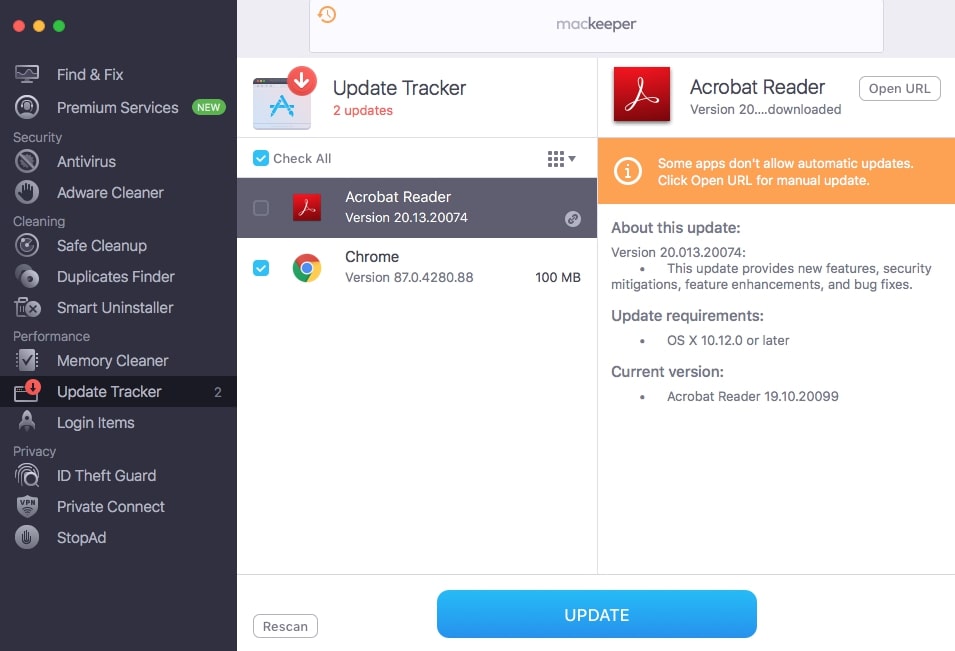 2. After you've manually reviewed which apps to update, click the blue Update button below — if you select all apps from the list, you'll see the Update All button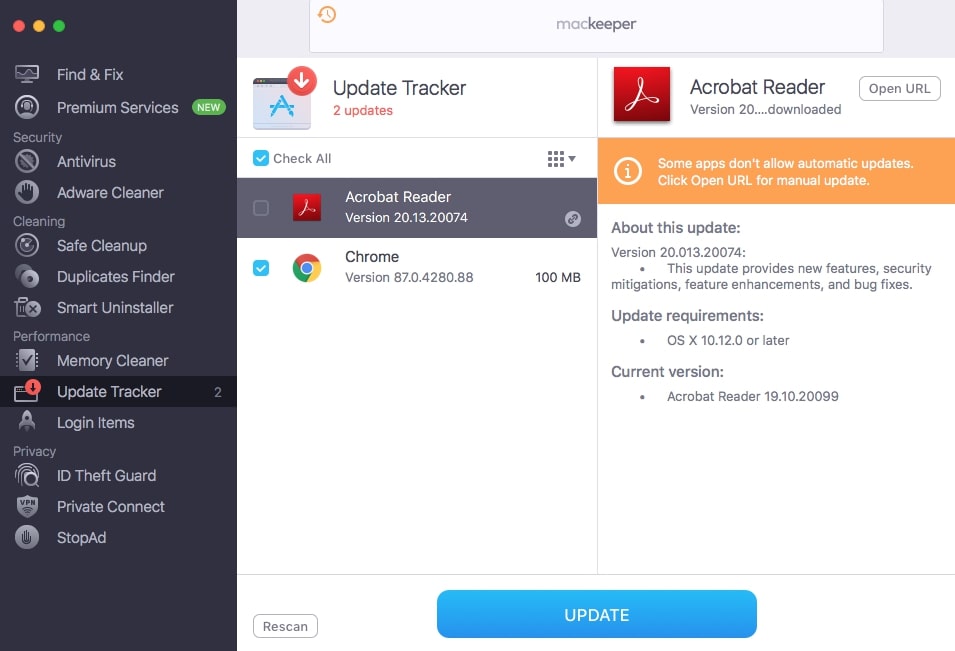 3. Next, you should see the list of the applications being updated with the progress bar and the update size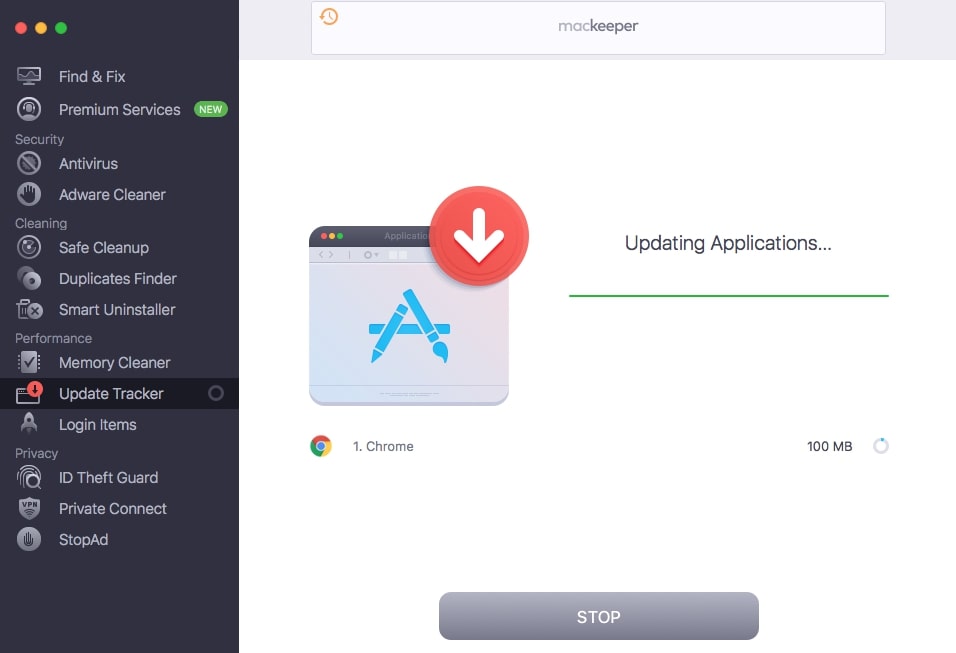 4. When the update is complete, you will see a notification about the installed updates — to repeat the scan, click Rescan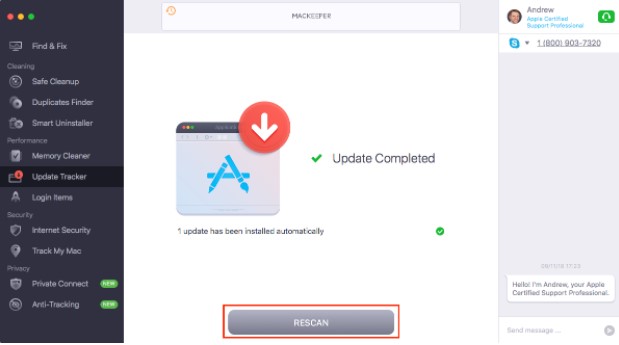 Note: If one of the updates fails, you will see an Update Not Completed screen with details of the update for your review. There are a number of reasons an update might not complete, e.g. low disk space. For all the successful updates, those updated applications won't show up in the list anymore.
If an application has no direct link to download the update — for instance, applications from the App Store — MacKeeper will open the App Store to download the update from there.
I don't want to update an app, what should I do?
You can add apps to your Ignore list so that it doesn't appear in the Update Tracker scan results.
1. Click MacKeeper next to the Apple logo, and select Preferences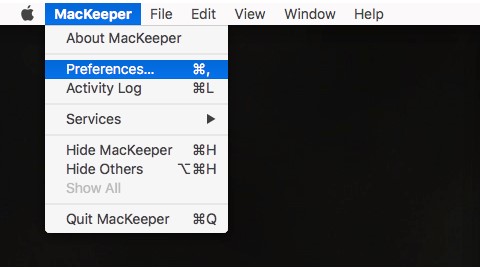 2. Select the Update Tracker tab, and click Plus (+) sign at the bottom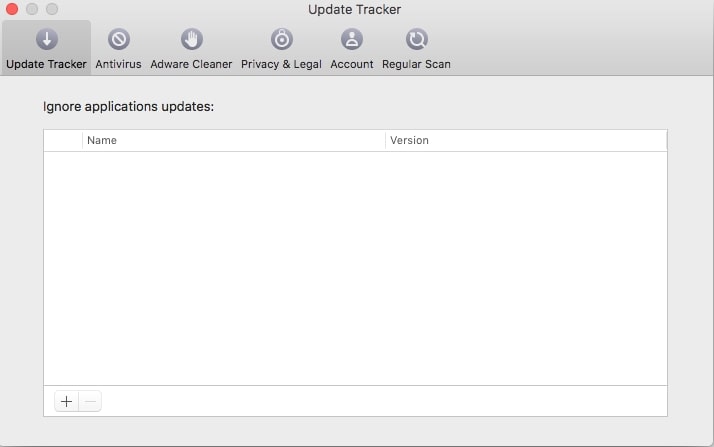 3. Choose the application to ignore and click Add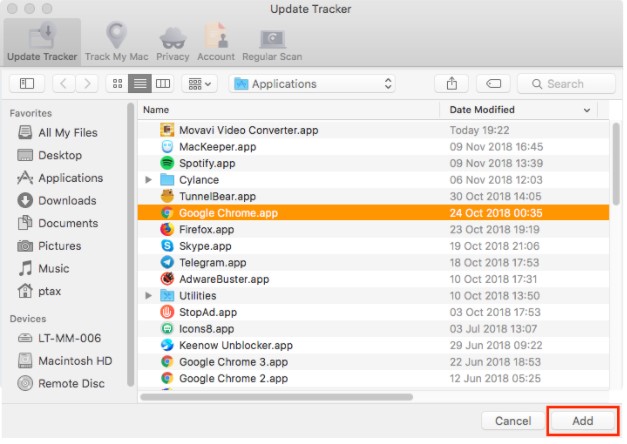 4. The application will appear in the ignore list and won't show up in the Update Tracker scan results.
Alternatively, you can control-click the app from Track My Mac's left panel. Select Ignore This Version to skip the current update or select Ignore "App name" Updates to avoid future updates for this app.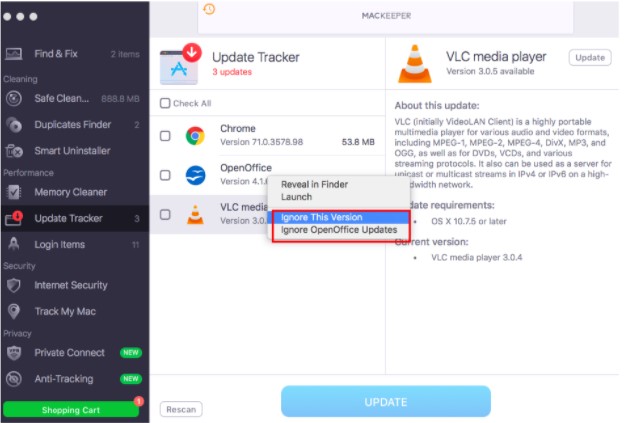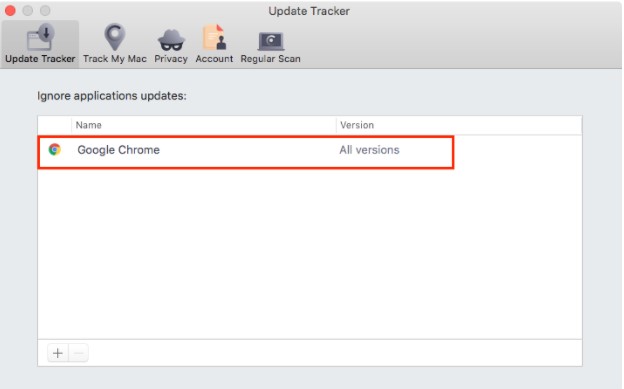 How to remove an app from the Ignore list
1. Click MacKeeper next to the Apple logo, and select Preferences > Update Tracker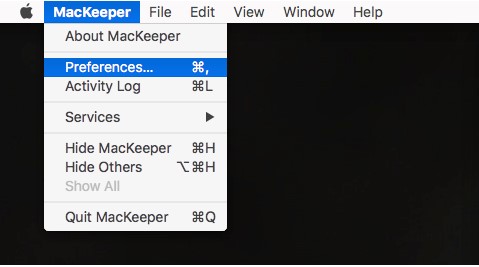 2. Highlight the app to remove, and click the Minus (-) sign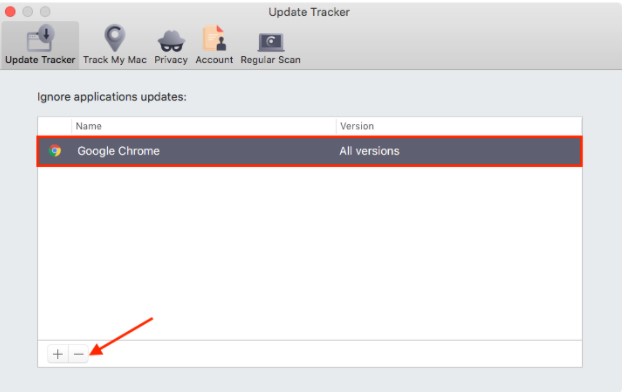 3. The application will disappear from the Ignore list and will appear in the next Update Tracker scan results