In this article you will find the following:
Is Safari secure? Most of the time, yes—but like any other browser, viruses are a genuine threat you should stay aware of. According to Statista, 5.5 billion malware attacks took place in 2022. The problem is that viruses in Safari can result in a worse browsing performance at best; at worst, they can lead to dangers like identity theft.
You can catch viruses in Safari on your iPhone and iPad, not just your Mac. As a result, you must regularly practice due diligence if you want to stay safe. If your device is already infected, however, don't panic—I'll help you fix the problem with several malware Safari removal tips.
Before we start

Several types of malware can infect your Safari browser, and adware is a common method of attack for criminals. MacKeeper's StopAd tool can help keep you safe from adware, and it can also ensure that you don't need to deal with annoying advertisements or website trackers.

To use MacKeeper's StopAd tool, follow these steps:

Go to Privacy > StopAd
Click on the Open > Enable
Go to Open Safari Preferences and ensure that all MacKeeper boxes are selected.
Return to the MacKeeper app and the StopAd section
Hit Turn on next to Safari.
What is a Safari virus?
A Safari virus is any virus that infects your Safari browser. It can be one of several malware kinds, such as Trojans and adware.
Spyware is another common type of virus that you can find in Safari. Once criminals have obtained your information, they can commit fraud and numerous other crimes.
Common symptoms of viruses in Safari on your Mac include:
You see an abnormal number of ads in your Safari browser
Safari is consuming significant energy on your device
Web pages don't load properly
You're encountering Safari frozen problems.
If you've got a virus in Safari on your iPhone or iPad, you might similarly experience the difficulties listed above. Other annoyances you may encounter include:
You're dealing with the Safari so slow discrepancy
You can't use your device for anything else (e.g. switching between apps)
Your battery is draining quicker than usual when using Safari
Your iPhone or iPad is overheating when you use Safari.
Why are Safari viruses increasingly common?
Safari viruses are becoming more prevalent for several reasons. Users download a lot of third-party apps without doing prior due diligence, especially on Macs. If they haven't verified the source, they could leave themselves open to several dangers—including malware.
Does Safari protect against viruses? Yes, but it's also important to remember that malware is becoming more and more advanced. The best antivirus programs can find several viruses that already exist, but newer threats might go undetected. Similarly, Apple's systems can also sometimes fail.
Increasing internet penetration can also contribute to an increase in viruses. Unfortunately, not all Wi-Fi connections are as secure as each other. If one person's device becomes infected, the virus can spread across servers and throughout companies. Respectively, IBM's 2022 Cost of a Data Breach report revealed that 45% of infections are transmitted via a cloud, highlighting the risk.
Potential dangers of Safari virus
Some of the possible dangers of getting a virus in Safari include:
Financial loss: If criminals obtain your payment details, they may start spending money from your bank account. It can sometimes be hard to prove to your bank that someone else made purchases using your payment details.
Infections spreading: When Safari becomes infected, you run the risk of viruses spreading to other parts of your iPhone, Mac, or iPad. Moreover, you could put loved ones in danger if they later spread through instant messaging apps.
Your details being exposed: Viruses can expose your accounts' login information, which could result in others accessing your account without your permission. At worst, details, like your home address, could fall into the wrong hands and put you in possible physical danger.
How did the Safari virus get on Apple devices?
Before we look at Safari malware removal, I must highlight some of the possible reasons why your device got infected in the first place. Doing this will help prevent the same thing happening again.
Possible virus sources for Safari on Mac are:
Unreputable third-party software: Downloading software from sites you don't trust can result in malware appearing within your browser.
Suspicious email links: If you click on phishing links and potential spam, it's possible that your browser will become infected with viruses.
Spam links in comments: Comments on social media, blogs, and online forums can sometimes include suspicious links. You must be careful when using these platforms.
Potential places that you can get viruses in Safari on iOS and iPad include:
Downloading apps away from the App Store: Third-party apps not on the App Store can include malware or lax security. Always try to download from the iOS App Store if possible.
Visiting insecure websites: Websites without a SSL certificate can often lack the desired levels of security to keep you safe. Try to avoid them as much as you can.
Jailbreaking your iPhone or iPad: I strongly advise against jailbreaking your device as you may find that you've got lower security levels than you previously did. The extra customization isn't worth jeopardizing your data.
How to remove the Safari virus on Mac?
Okay, so you're now aware of why viruses might impact Safari on your Apple gadgets. Now, let's look at how to remove them.
Keep reading to learn how to remove Safari infections on your Mac.
Remove malicious profiles
Removing malicious profiles will help get rid of Safari virus problems by blocking offending profiles from accessing your device. Here's how to do it on your Mac:
Go to Apple logo > System Settings
Click on Privacy & Security
Go to Others > Profiles
Select the profiles you want to remove and hit the - icon.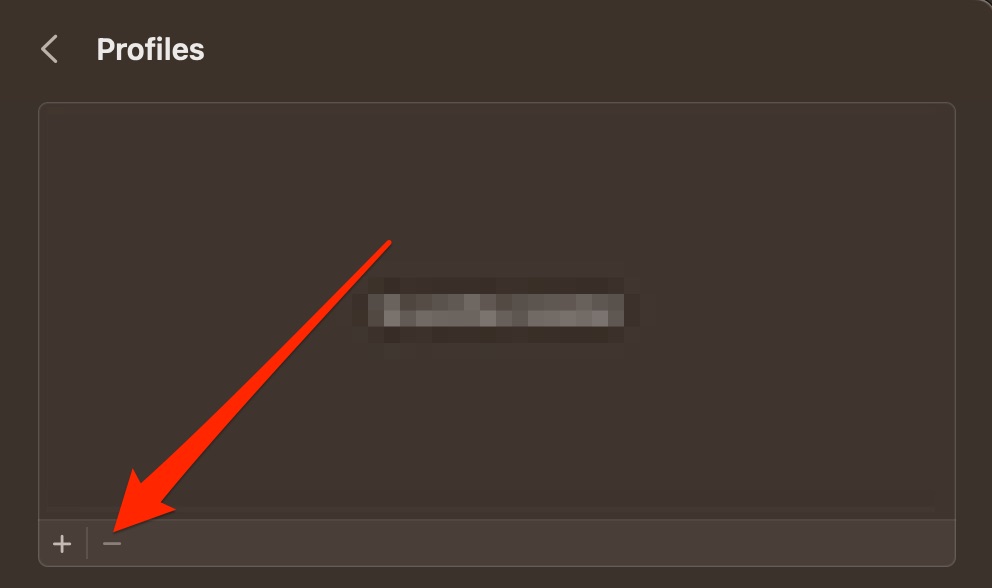 Remove malicious apps from Mac manually
Deleting malicious apps from your Mac manually can remove the virus altogether. And if the virus is still on your device, deleting the app will at least let you deal with the current problem and not have to worry about future infections. Follow the simple steps below:
Open Finder and go to Applications
Drag the app you want to delete into your Trash
Open your Trash folder and hit Empty.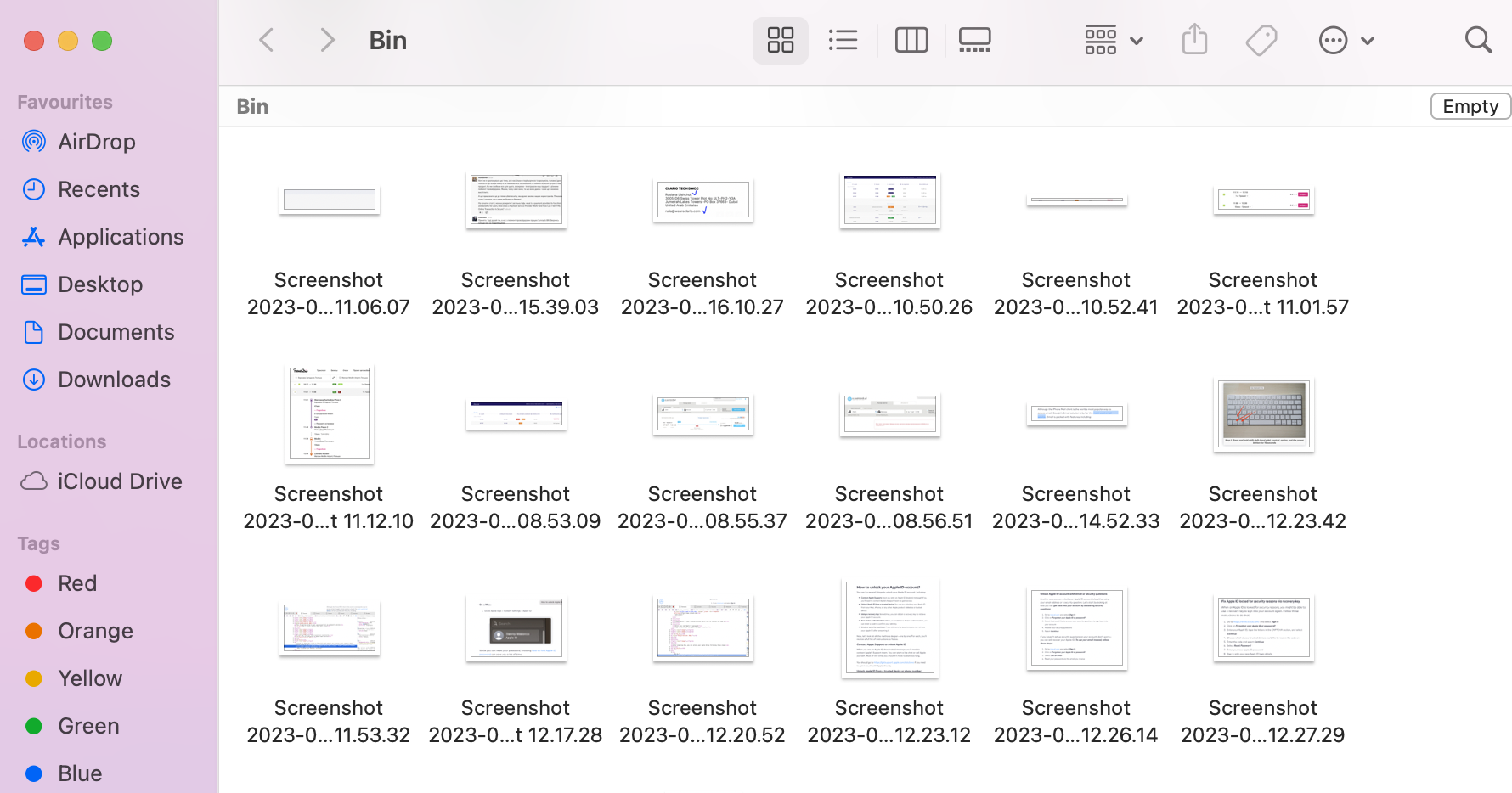 Delete unrecognized extensions
Deleting unrecognized extensions can stop viruses from continuously infecting Safari in the future.
Open Safari
Go to Safari > Settings
Click on the Extensions tab
Look for the extension you want to delete and hit Uninstall
Sometimes, you may need to uninstall the app. You'll see a pop-up window if that's necessary; select Show in Finder and continue
Drag and drop your app to the Trash, before opening that app and hitting Empty.
Check homepage and search engine settings
Checking your homepage and search engine settings can help ensure you use the right website and search engine by default.
Go to Safari > Settings > General
Enter your desired starting website in Homepage
Go to the Search tab and expand the dropdown menu next to Search engine
Pick your preferred search engine from the list.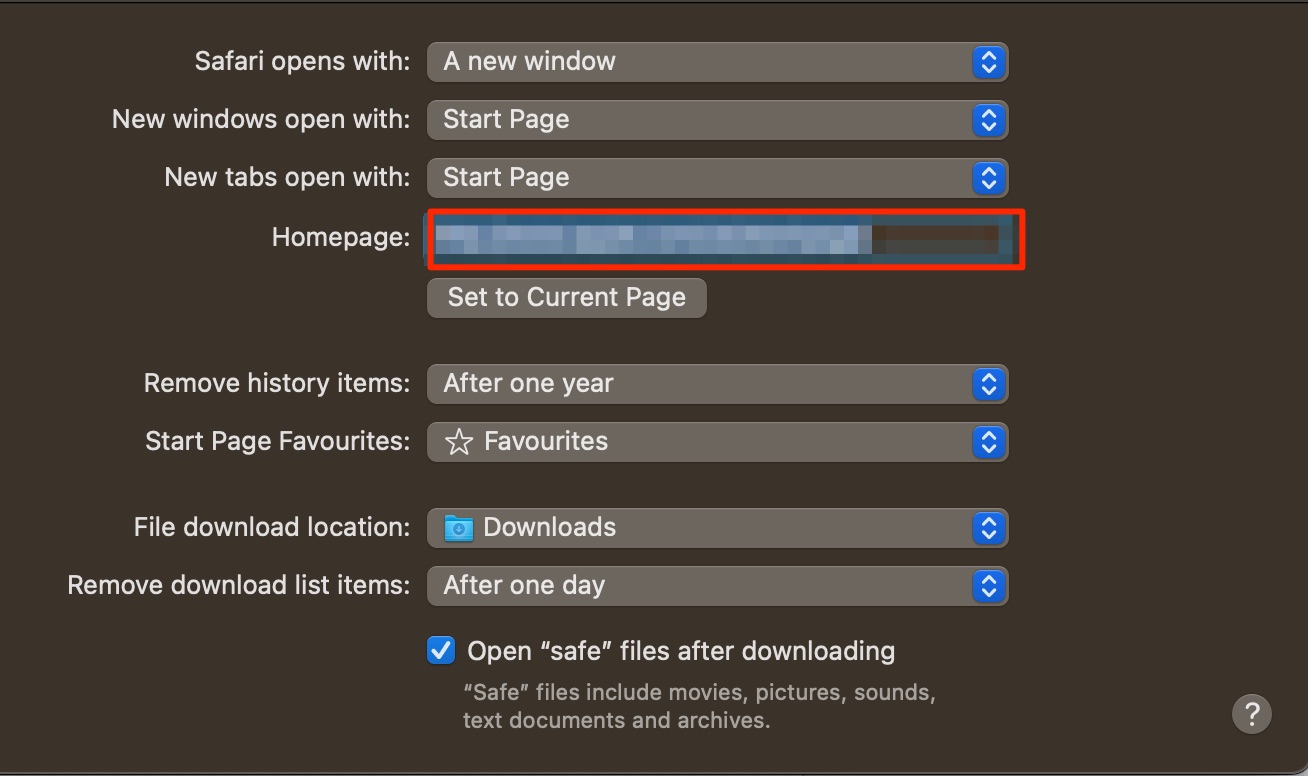 Get rid of every trace of malware
Removing every trace of malware can stop any lingering dangers of your device becoming infected again. MacKeeper's Antivirus tool is one way you can get rid of potential threats.
Open MacKeeper and go to Security > Antivirus
Select Custom Scan
Drag and drop the files you need to scan
Select Start Scan at the bottom
If your device finds traces of viruses on your device, select Move to Quarantine
Go to Restart > Quarantine > Delete.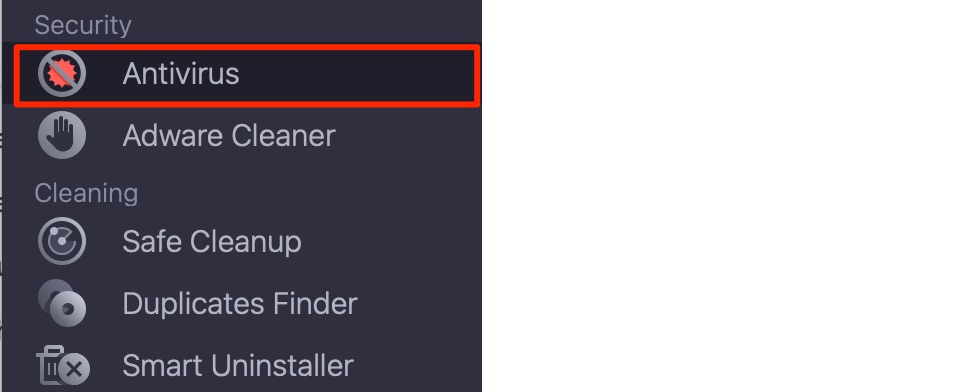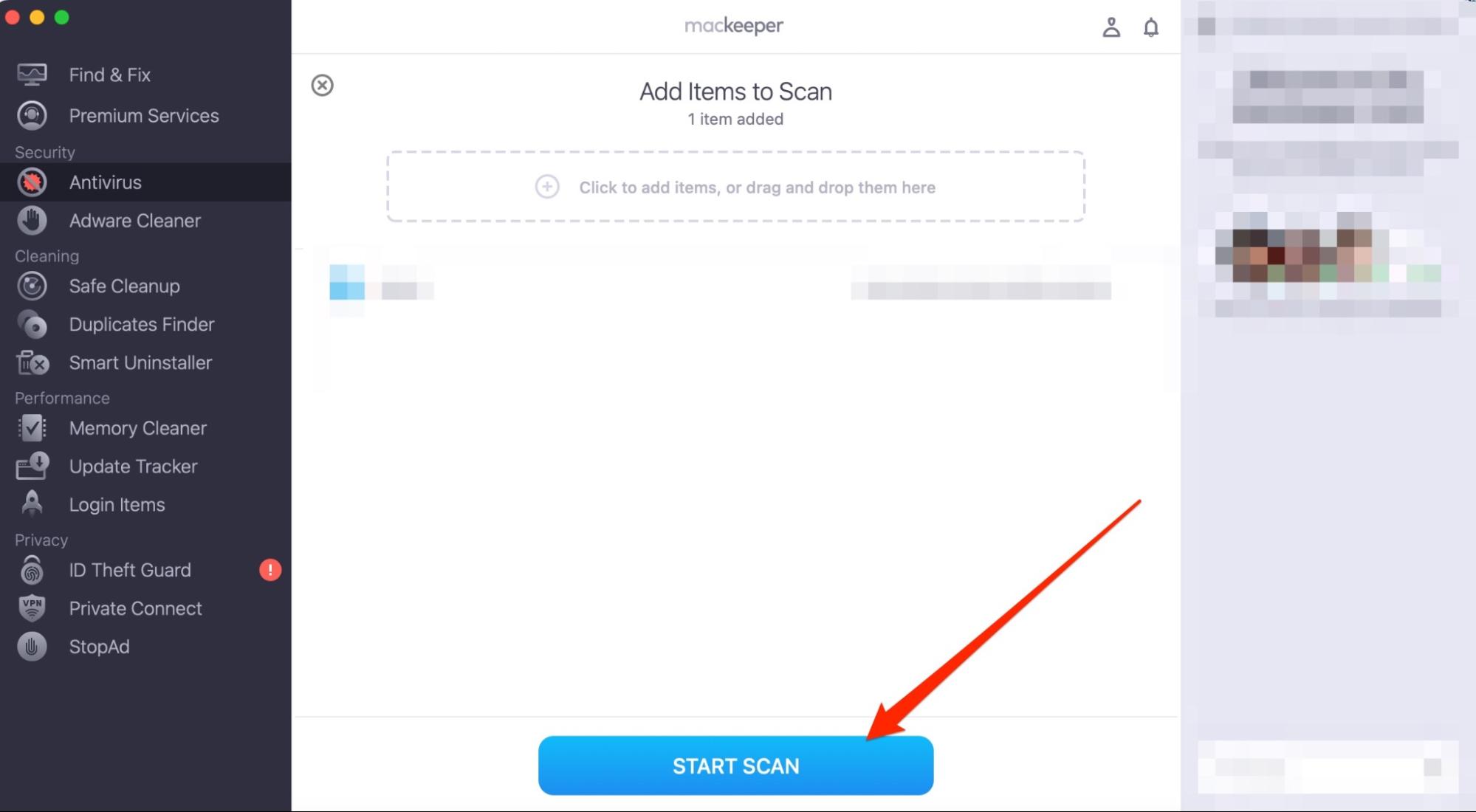 Reset browsers back to default settings
Resetting browsers to default can help clear caches and other spaces where viruses might linger. Below are the steps to make it work for your Mac:
Go to Safari > Settings
Select Privacy > Manage Website Data
Hit Remove All at the bottom of your page.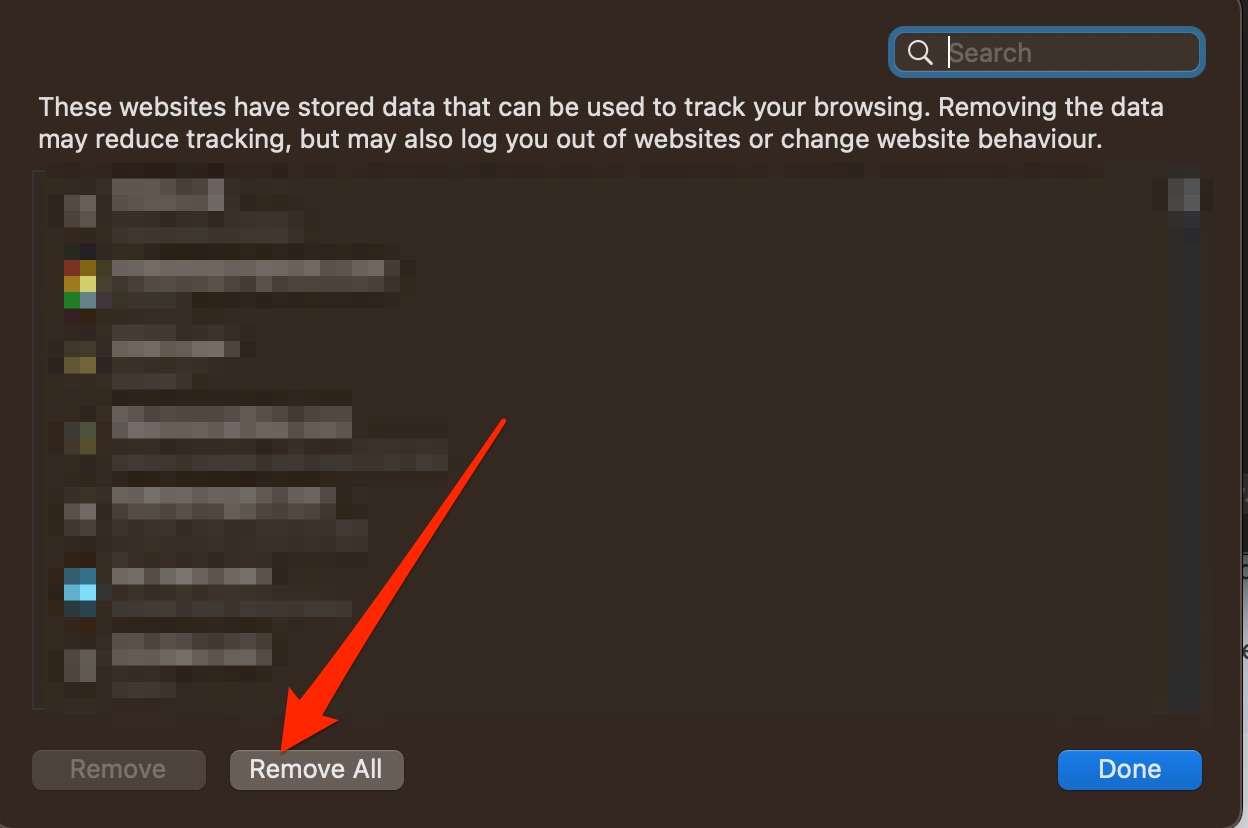 How to protect Mac from Safari Virus?
While knowing how to remove viruses on your Mac is nice, prevention is always the best cure.
Read on to learn more about how you can protect your Mac from catching viruses in Safari.
Use a good antivirus and keep it up-to-date
Antivirus software helps keep viruses away by searching for malware in the background. You can easily quarantine and remove potential attacks without undue delay, limiting the damage caused.
Up-to-date software and macOS
Keeping your app and computer software updated means that you'll block possible dangers that Apple or your app developer may have noticed. You can set your device to automatically install updates.
Be careful when installing programs and apps
Practicing due diligence can help you avoid hidden malware in tools you use. You should, as a rule of thumb, only download software from websites you trust.
Install an ad blocker
Ad-blocking tools can help stop adware from infecting Safari. Another nice benefit is that you'll remove annoying ads from your screen.
Backup data
Backing your data up on iCloud or your external hard drive can help you quickly restore everything if a breach occurs.
Choose strong passwords
Weak passwords are one of the most common reasons that cyberattacks occur. You can create strong passwords whenever you sign up for a new account via Safari on your Mac.
Don't use pirated software
Not using pirated software will ensure that you have the most up-to-date version of whatever you're using. Pirated software is also illegal, so it's not worth the risk.
How to get rid of the Safari virus on iPhone or iPad?
iPhones are known for being excellent at fending off malware, but you can find viruses in Safari if you aren't careful.
Here's how you can remove malicious software from your iPhone or iPad.
Delete apps that look suspicious
Deleting suspicious-looking apps will stop them from infecting Safari on your iPhone further. Here's how to do it:
Press and hold on the suspicious-looking app
Select Remove App
Tap Delete App when prompted by the pop-up window.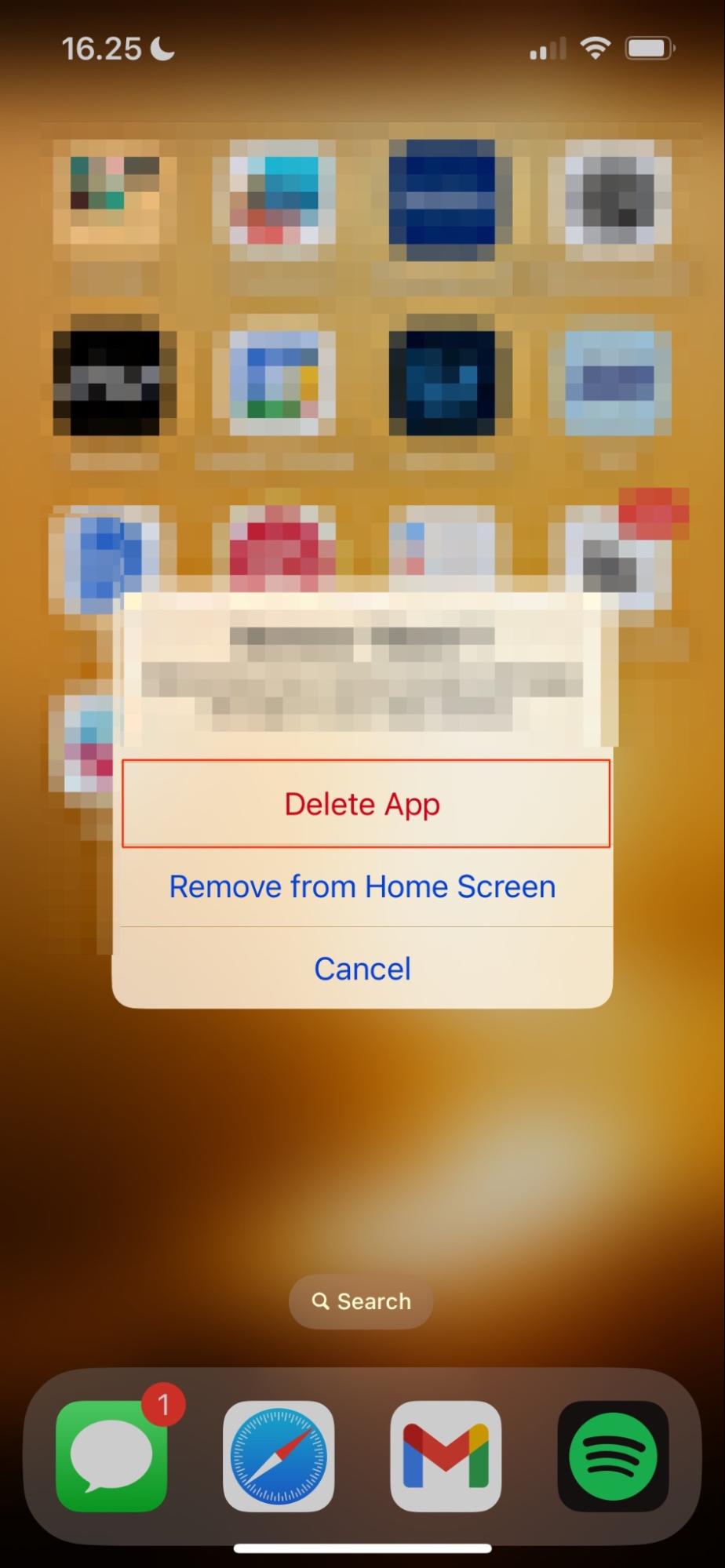 Clear history and website data
Removing history and website data can help remove remnants of malware on your iPhone or iPad.
Go to Settings > Safari
Select Clear History and Website Data
When the pop-up window appears, hit Clear History and Data.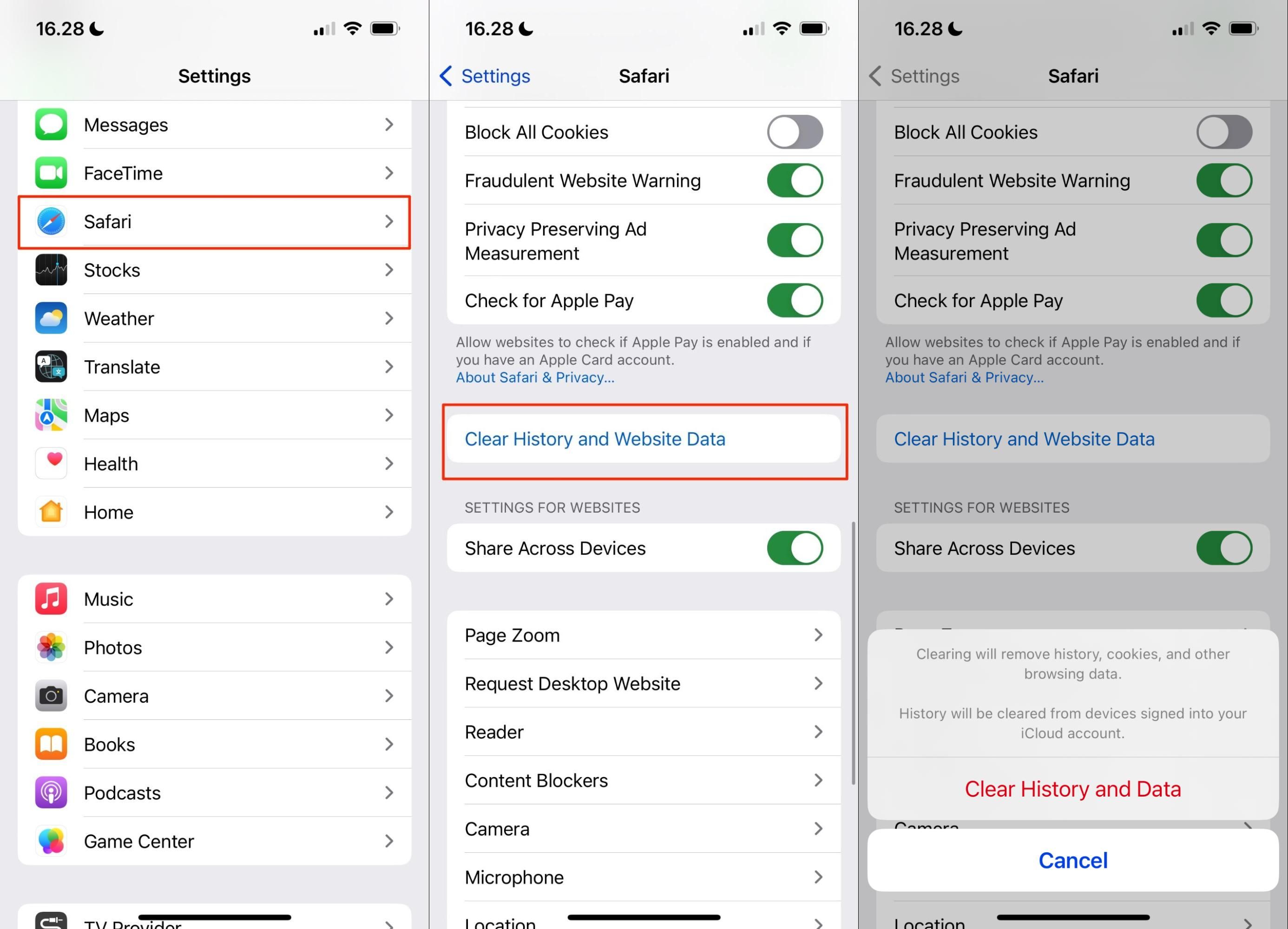 Restart iPhone or iPad
Restarting your iPhone or iPad can help remove potential glitches that viruses could have caused.
How you restart your iPhone or iPad depends on the model you have. For iPhones and iPads with a home screen, hold the home and standby buttons until your device turns off and on again.
If your device doesn't have a home button, quickly tap the volume up and down buttons. Then, hold onto the one that you use to switch your device on and off.
Factory reset
Factory resetting your iPhone or iPad can return everything to the default, thus removing viruses that were previously present.
Go to Settings > General
Select Transfer or Reset iPhone/iPad
Click on Erase All Content and Settings.
Restore the device from a previous backup version
Restoring your iPhone or iPad from a previous backup version can remove any possible viruses that have sneaked onto your gadget since then.
Factory reset your iPhone or iPad following the steps in the previous section
Turn your smartphone or tablet on again
Sign in with your Apple ID when your device switches itself on again. Then, choose how which method you want to restore your backed up iPhone or iPad
Log into your Apple ID again
Wait for Apple to complete the restoration of your device.
Update iOS
Updating iOS can help block any patches that previously might have been exploited by cybercriminals. Follow the steps below:
Go to Settings > General > Software Update
If you have a download to install, click on Download and Install
Enter your passcode
Choose whether you want your iPhone or iPad to use cellular data if your Wi-Fi disconnects
Wait for Apple to install the update.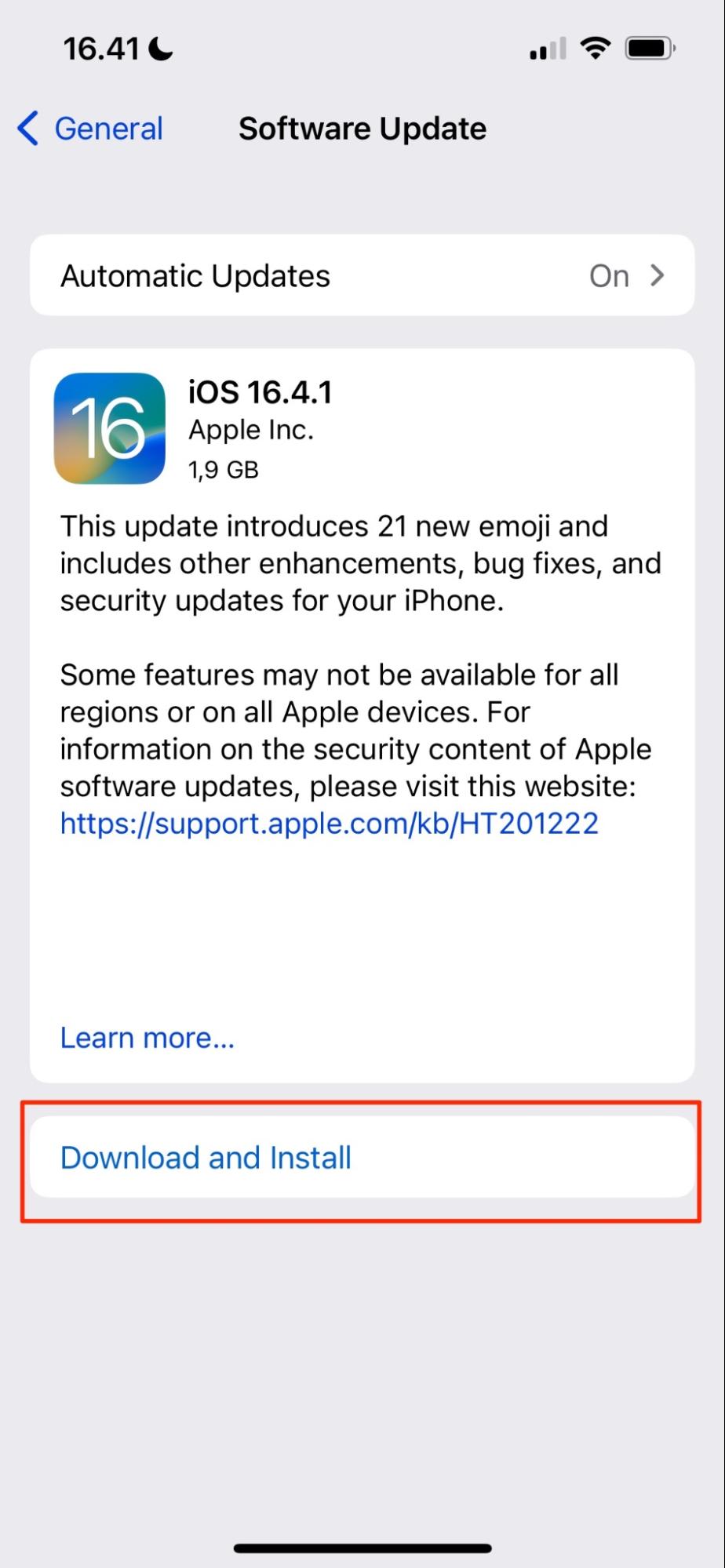 How to secure an iPhone or iPad from Safari malware?
Like when removing malware from your Mac, keeping viruses off your iPhone and iPad is much better than having to later fix the problem.
Follow along for my top tips on securing your iPhone or iPad from threats in Safari.
Download apps from trusted services
Only downloading apps from trusted sources will ensure that dangerous malware doesn't lurk on your iPhone or iPad. I recommend only downloading from the App Store.
Keep apps updated
Keeping your apps updated will help protect against data breaches and other potential threats. You can automatically download updates from the App Store.
Keep iOS updated
Keeping your iOS software up-to-date will ensure that you keep malware that Apple knows about off your device. Like apps that you've downloaded from the App Store, you can set up your software to update automatically.
Remove Safari virus on all of your Apple devices
While Safari often is quite safe, viruses can infect your Apple devices if you aren't careful. Malware can come from several sources, and many cyberattacks are preventable once you become aware of potential issues.
Keeping Safari secure requires constant attention, and you can prevent adware and other possible viruses by using MacKeeper's StopAd tool.