MacKeeper 5 vs CleanMyMac X: Which one is better for your Mac?
These two have remained the top Mac cleaners for over a decade. However, MacKeeper 5 and CleanMyMac X aren't identical. Both apps remove system junk easily, but the key differences lie in your needs.
MacKeeper
all-in-one Mac utility (built-in ad blocker, VPN client, ID theft guard)
privacy and security focused
duplicates removal included
Premium Services for remote tech help (add-on)
Choose for:
deep cleanup and better security and privacy in one app
Price: starting at
$71.40/year
CleanMyMac
focused on system cleanup
multiple file management options
smooth and sleek interface
you'll need to purchase VPN and other tools separately
Choose for:
multiple disk space cleanup options
Price: starting at
$39.95/year
Feature comparison

Cleaning Tools
CleanMyMac comes with more cleaning tools, but unlike MacKeeper, it's missing the duplicate file removal. Note that without a license, CleanMyMac won't clean more than 500 MB of disk space. MacKeeper doesn't have a junk limit, but you can do a fix with each feature once for free.

Security & Privacy
Real-time Virus Protection
Real-time Adware Monitoring
App Permissions Management
MacKeeper has stronger privacy protection (data breach monitoring, ad blocker, anti-tracker, and VPN client) compared to CleanMyMac's basics (browser history cleanup, permission control, and Wi-Fi network list). Both detect malware in real time: CleanMyMac will check new files for viruses, while MacKeper's will stop any malicious script before you open a file.

Performance & Optimization
Both MacKeeper and CleanMyMac include multiple file management tools, with the latter providing a few more.

Certifications & Support
Awards aside, there's a key difference in support options: CleanMyMac has a built-in assistant that suggests which feature to run next or opens helpful tutorials. MacKeeper comes with a built-in live chat option, offering the huge advantage of human help with issues that need resolving, compared with just helpful hints from a standard tutorial.
Things only MacKeeper can do
All-in-one Tool
The best thing about MacKeeper is that you don't need to buy dozens of separate apps. Everything is already available in their single app:
Duplicates Finder

removes useless file copies and helps you reclaim your disk space

VPN

encrypts your connection and hides your browsing data

StopAd

blocks ads and site trackers for faster webpage loading. It will also mute those pesky browser notifications

ID Theft Guard

alerts you to any exposed passwords, and monitors for new data breaches 24/7
MacPaw does offer these tools, but as separate apps that cost extra. If you want to remove duplicates, you'll need to purchase their Gemini app. To use a VPN, purchasing their ClearVPN will be necessary
Security Driven
In March 2023, it was independently certified by AV-TEST and scored 6.0 out of 6.0—the highest in all 3 categories (Protection, Performance, Usability), and found 99.7% of the most widespread malware.
Premium Support
MacKeeper offers extended, unlimited tech support, but not just for Macs—for virtually any device you own. The service is called MK Premium Services and it fixes software issues via remote connection. Phones, tablets, laptops—their technicians will try to fix any issue with any device that connects you to the internet—including weird ones like solar panels or smart microwaves.
Please note that the MacKeeper subscription doesn't include Premium Services, it's a separate subscription starting at $25/month.
What makes CleanMyMac special
Versatile Cleaning Toolset
CleanMyMac owns more cleaning tools. It detects 14 types of junk files, including cache, logs, languages - and some more obscure ones (old updates, Xcode junk, document versions).
If you like to manually manage your disk space, CleanMyMac has many tools to review your files. It shows large and old ones, and displays which folders take up the most space (Space Lens). There are also some pro tools like Shredder to erase files forever.
Maintenance
Picky Mac users will love the variety of performance tools CleanMyMac has tucked away behind the scenes. Aside from freeing up RAM, CleanMyMac offers multiple pro features like running maintenance scripts, speeding up Mail, rebuilding launch services, reindexing Spotlight, and even repairing disk permissions.
Interface
Apple sets the design bar really high, so any macOS app should at least match it. CleanMyMac does a great job in providing a visually appealing, smooth, and fluid interface. It even won an iF Design Award in 2020.The design looks sleek and professional, like any macOS app should.
Easily optimize and protect your Mac—through a single app
Download MacKeeper to get a total Mac cleanup and protect your Mac from malware, online threats,and identity theft effortlessly.
Download
Buy Now
Feel Safe and Secure with MacKeeper
AppEsteem certified
MacKeeper is certified by AppEsteem, the gold standard for app quality and reliability.
60M+ Downloads
MacKeeper has been downloaded more than 50 million times since 2010, all over the world.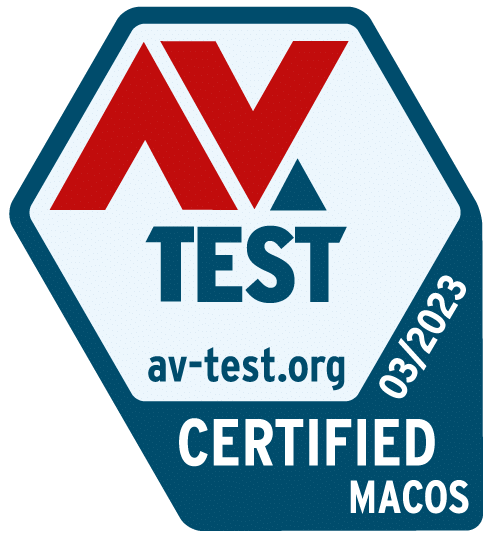 AV-TEST certified
MacKeeper is certified as a reliable Mac antivirus with a 99.7% virus detection rate.