One of the proudest technological achievements of humanity is the possibility to make video calls from anywhere on the planet. A mobile device allows you to share important moments with your significant others and feel united regardless of the distance separating you.
Apple's FaceTime is a free app that facilitates the connection between Apple users. Certain features of the app, such as availability of both cameras on a smartphone, enable callers to share their surroundings with each other.
If you frequently use FaceTime, you might come across a situation when it's not working. In this article we will review the most common problems with the app and their solutions.
Something you should know


There are multiple reasons why FaceTime might not be working on your Mac. But if you've already tried all the obvious ways to solve the problem, but nothing has helped, try checking your Mac for viruses and malware — malicious apps may block FaceTime camera itself or may block its access to the needed data.


Discover the real reason by checking your Mac with MacKeeper to find any potential security issues.
FaceTime won't connect
An average user can solve most of the problems when FaceTime is not connecting by checking settings and network signal, restarting the app or the phone.
Here we outline a few things to look out for.
Check your Wi-Fi and mobile connection
Make sure your device is connected to the internet. Is there a working Wi-Fi symbol in the menu at the top of the screen? Are the pages in the browser loading? If you notice that it's not working, go to the Wi-Fi menu and select Turn Wi-Fi On.
If you're struggling to establish a network with the Wi-Fi router, try reloading it: turn off the power supply, wait 30 seconds or more, then turn it back on. Once the internet is on, reload FaceTime before attempting to use the app.
FaceTime requires broadband Wi-Fi connection to work adequately, so make sure your signal has appropriate features. If you're hotspotting data from your iPhone to your Mac, check that your provider supports FaceTime and phone calls in your region.
If hotspot connection is absent, go to Personal Hotspot in your iPhone settings and make sure that you've pressed Allow Others to Join. Be careful when entering the password on your Mac.
If you're using Bluetooth, go to the Bluetooth settings in the menu on the top of the screen and click on Pair next to your hotspot name.
If nothing works, it's possible that your iPhone has no network connection — go to Mobile Data and see if it's turned on.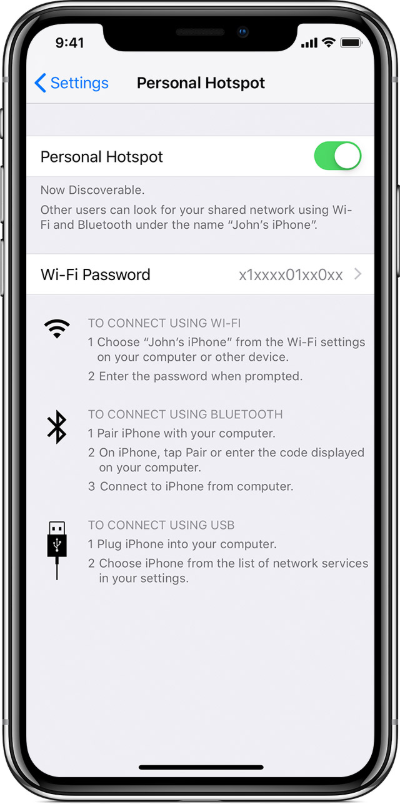 Check Apple servers
If you find that you don't have any signal problems, but FaceTime still won't connect, you should check if the app itself is functioning properly. Occasionally, Apple conducts service works which can cause FaceTime connection issues.
To check if the servers are functional, go to the Apple System Status page and look for any impairments — they will be marked with a yellow rhombus. If, however, the status of the app is green but the app is still not operating, the problem could be restricted to your region. Check if your current location is experiencing FaceTime problems via the Outage.Report website.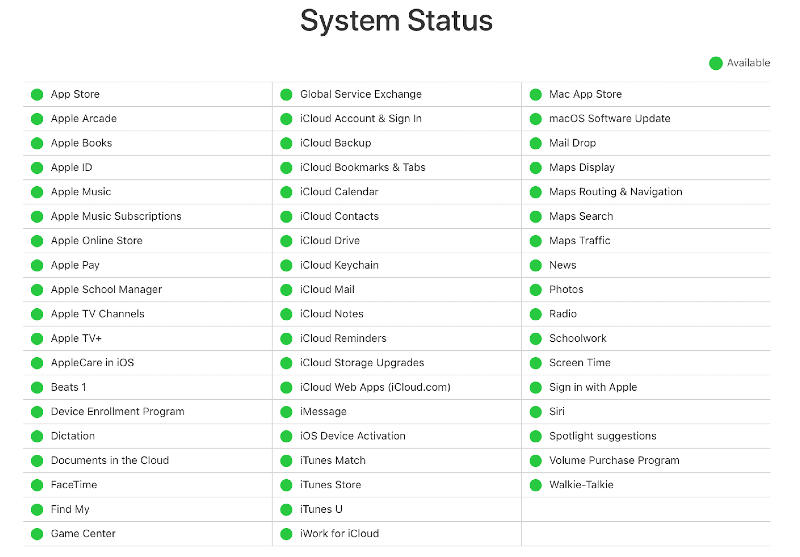 Can't sign in to FaceTime on Mac
How to fix FaceTime if the connection and the app itself are functioning normally, but you have problems logging in? Most of the time, the problem doesn't have anything to do with your Mac's software and it can be easily repaired.
Check if your phone number is correct
Whenever you make calls on FaceTime from any Apple device, the system automatically employs your phone number or Apple ID email address to identify you as a caller. Make sure you're using the correct number for authentication: go to FaceTime → Preferences in the menu on the top of the screen. You'll see which phone number and email addresses can be used to reach you.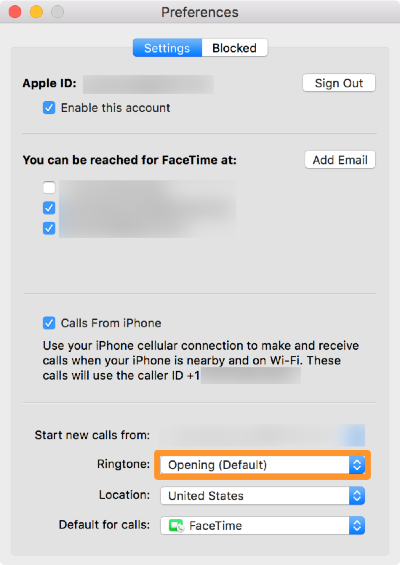 Check your emails
When you access FaceTime for the first time, you'll be required to verify your email address. You'll be sent a verification link to the email that you used to register with Apple. If you ignored the email, you might experience FaceTime login issues. If you can't see anything in your mailbox, check if it accidentally got to the Spam or Junk folder.
You might not remember whether you've confirmed your email address — that's pretty common. To see if your account has been verified, go to the FaceTime menu on the top of the screen and follow to Preferences. If you see the Verifying… status, this could be the reason why your FaceTime is not working.
Check your Apple ID
If you have multiple Apple IDs, you should check if you're using the same email address on FaceTime that you use on your other Apple devices. If the personal profile on your Mac doesn't match the others, you could experience connection issues. Click on Log Out and sign back in using the same Apple ID you use on your iPhone.
Update your FaceTime app
Regular updates for any application are important to maintain its integrity and security. When fixing FaceTime, check if the program is at its latest version to repair any system errors. If you or the person you're calling have an outdated app you might experience problems when attempting to make a call.
To check if the app has any updates, go to the App Store on your device and click on Updates in the sidebar menu on the left. If there are any new versions of the app available, you'll see the corresponding button.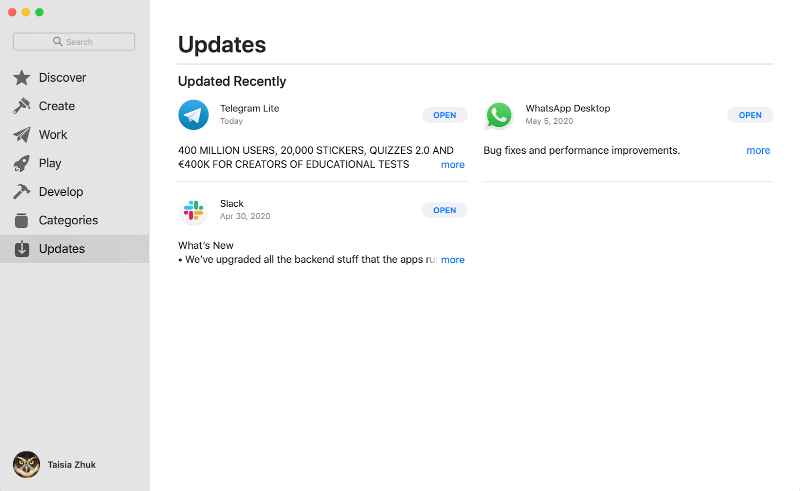 Quit and restart the app
Has your FaceTime been stuck on the "Waiting for Activation" screen for minutes? You could try restarting the app. Right-click on the app's icon in Dock and choose Quit. If the app won't quit, press Command + Option + Esc to open the force quit menu displaying all the currently active apps. Select FaceTime from the list and click Force Quit. Then try opening the application again.
Restart your Mac
Sometimes simply restarting the app doesn't resolve problems with FaceTime — it freezes and stops reacting to any actions. In this case, you might have to reboot the computer. Go to the Apple Menu in the top left corner of the screen and choose Restart.
Bear in mind, the computer will ask you if you want to save any open documents and quit the apps. If you encounter issues at this stage, you can force a reboot by holding Control + Command + Power button — it will work but you might lose any unsaved data.
Check the time and date
Incorrect date and time settings on your Mac may lead to a range of issues across the entire system, FaceTime problems included. Make sure that you've set the correct time zone on your laptop.
To check the settings, click on the time displayed in the top right corner of your screen and select Open Date and Time Preferences. Go to the Time Zone tab and click on the lock in the bottom left corner of the window to allow changes. Enter your password. Once you have access, tick the box next to Set time zone automatically using current location. In the Date and Time tab, you can change your time manually and select the Apple server they're read off from.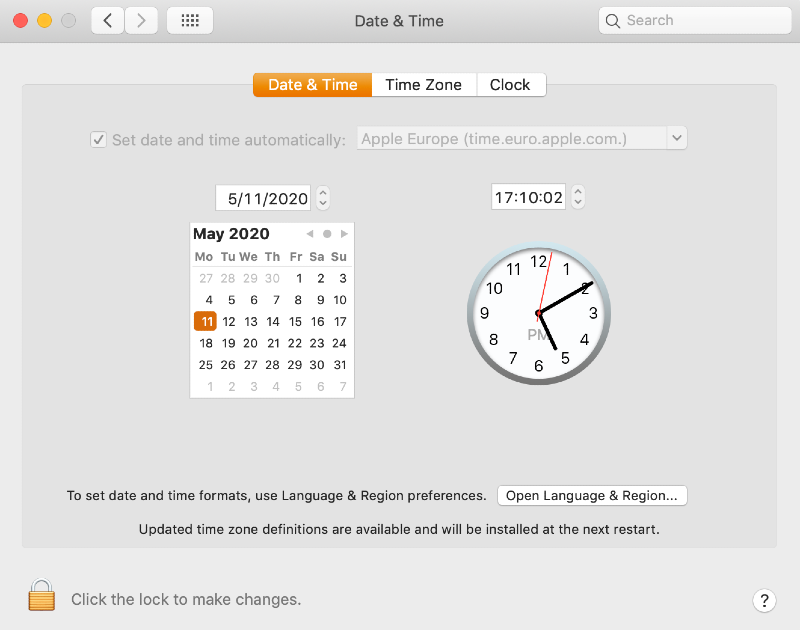 Have you accidentally blocked someone?
What if the app is working normally and the internet connection is sufficient, but you're not receiving FaceTime calls and your friends can't reach you? As unlikely as it sounds, there is a chance that you've accidentally blocked the person that's trying to contact you. In this case, they won't be able to send you text messages or make a video call.
To examine your list of blocked numbers go to FaceTime → Preferences → Blocked. To unblock a number, choose it from the menu and then click on the minus sign at the bottom of the window.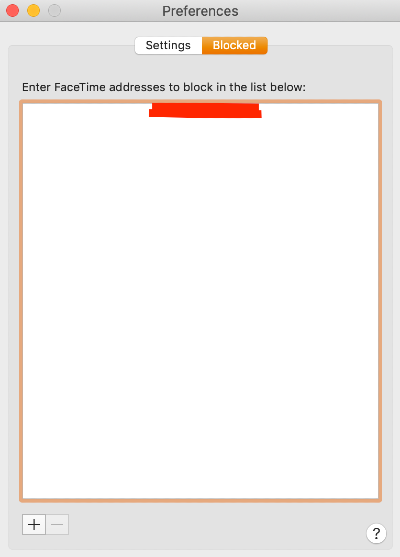 In some countries FaceTime use is restricted — for example, Egypt, Jorgan, Qatar, Kuwait, Saudi Arabia, Tunisia, and UAE are prohibiting the usage of the messenger.
Luckily, in some countries newer versions of the app are authorised. In Saudi Arabia, FaceTime is available starting from iOS 11.3. However, it's still restricted for macOS. Still, this might not be a reason for your iPhone or iPad FaceTime not working.
Check if your DNS settings are correct
One of the reasons you might be unable to sign in to FaceTime on Mac can be the failure of automatic connection to DNS servers.
Try to tweak these settings to resolve DNS-related FaceTime problems:
Go to System Preferences → Network → Select Network Wi-Fi → Advanced → DNS
To add a new server, click on the plus sign underneath the left window and type in the name of the DNS recommended by your internet provider. Alternatively, use Google's open DNS (8.8.8.8 and 8.8.4.4)
Click OK to apply the changes, then restart your Mac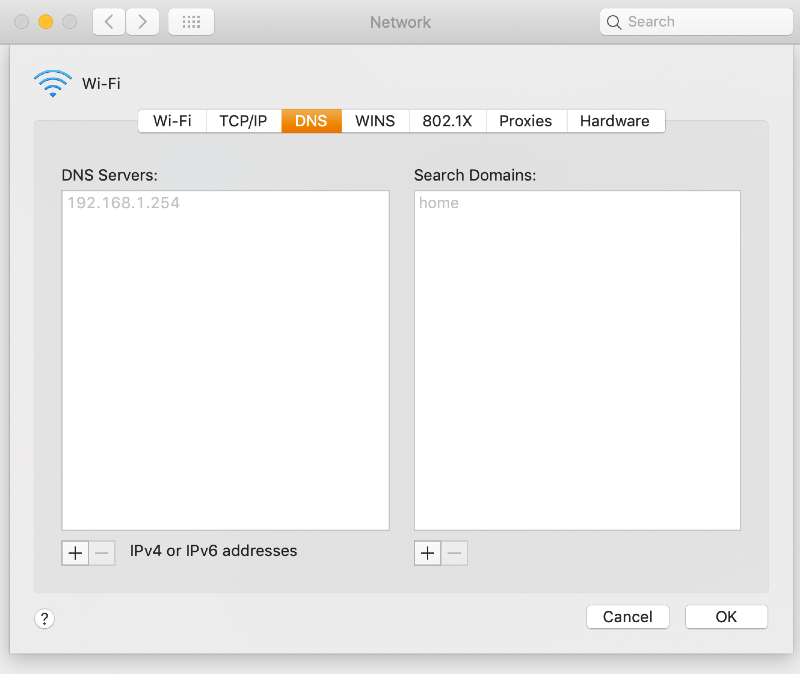 FAQ
Why can't I receive FaceTime calls?
You can't receive FaceTime calls for one of the following reasons:
FaceTime is not supported by your carrier or not available in your country
FaceTime is not supported on older models of iPhone, iPad and iPod touch purchased in Saudi Arabia, Pakistan, and the UAE
You are trying to forward a call to FaceTime, which is not a supported feature
You have disabled cellular data for FaceTime
You have disabled FaceTime
If neither reason applies to your case and you still wonder "Why can't I receive FaceTime calls on my Mac?" try this fix. Go to Settings > General > Date & Time and select the Set Automatically option. Still no luck? Restart your device and try again.
Why is my FaceTime not working on my iPhone?
Your FaceTime is not working on your iPhone because you have to verify your email address before you can use it. The verification link is sent to your email the first time you access FaceTime. It's not uncommon for the verification email to end up in the Spam folder. Therefore, make sure to check it and click the verification link.
Another solution you can try when FaceTime not working on iPhone is to sign in with your Apple ID. Go to Settings > FaceTime and flip the switch at the top of your screen. Also, make sure that the person you want to FaceTime is also signed in with their Apple ID.
Why is my FaceTime not working on my iPad?
If your FaceTime is not working on your iPad, follow these steps to solve the issue:
Go to Settings > Screen Time > Content & Privacy Restrictions > Allowed Apps
If FaceTime and Camera are not in the Allowed Apps list, find them in the Choose Apps list, and tap the green plus sign to add them to the Allowed Apps list
Go to Settings > FaceTime and tap the toggle switch at the top
If the Waiting for Activation message appears on your screen, turn off FaceTime and turn it back on again
If FaceTime is not working on iPad despite your best efforts, update your device.
Why is there no sound when I use FaceTime?
The first thing to do if you're experiencing sound issues during a call is to make sure that your internet connection is not interrupted.
Here are few more things to look out for:
Check that neither you nor the person you're talking to have accidentally switched off their microphone — if the microphone is off, its icon will be white instead of grey
Check the sound settings in case you've muted your output
Make sure the speakers are not blocked and their hardware is in good condition
Close any apps opened at the same time as FaceTime that might be using the microphone or lowering the volume
You might experience sound problems that affect your whole computer; if so, check out our guide on troubleshooting sound on your Mac.
Can you FaceTime on a Mac without an iPhone?
You can use FaceTime on a Mac device if you don't have an iPhone. The only thing that is not possible is making mobile calls, as you won't have a phone number connected to your FaceTime account. To connect with other FaceTime users, use your email address.
How do I connect my camera to FaceTime on MacBook?
The MacBook's own iSight camera works automatically when you turn on FaceTime. If you notice FaceTime camera not working, make sure that the application has permission to use the camera. Go to System Preferences → Security & Privacy → Privacy → Camera. You'll see a list of apps that have access to your Mac's camera. Make sure that FaceTime is one of them.
Why is FaceTime screen black on my Mac?
First of all, make sure that the video call function is enabled in the app. Go to the FaceTime menu and follow to Preferences. See if the box next to Calls from iPhone is ticked.
Next, go to other apps that use the camera and see if it works there. If it doesn't, you might want to reboot the camera daemon. To do that, go to Applications → Utilities → Disk Utility and open Terminal. Type in sudo killall VDCAssistant and hit Enter. This should reset the daemon and all the apps that use the camera.
Check that the camera is available and not blocked by anything. If you're using an external camera, check that it's connected properly and that the port is clean. Tiny particles of dust can obstruct the connection so that your camera is not recognised by the Mac. You can clean the port and the connector with a cotton bud soaked in alcohol solution.
If several cameras are connected to your Mac, ensure that FaceTime recognises the right one. To do that, click on the Video tab in the menu bar on the top of the screen and note what camera is used.
If you're still experiencing issues with video in FaceTime and other apps, learn more about fixing a camera on your MacBook.