Updated: September 07, 2018 | 8 min read
How to Delete App Leftovers on a Mac
You find the right app in the Applications folder, move it to Trash, then clean the Trash folder. The flow is simple and fast, but there's a catch.
If that's how you normally uninstall apps on a Mac, chances are good that your MacBook is cluttered with software leftovers — caches, logs, or register files.
Before we start

Some things aren't as easy as they should be. Some apps are challenging to delete as they leave their trace in 20+ locations, so moving them to the trash just doesn't work effectively. Many of these useless traces can also be a reason for poor Mac performance.

Download MacKeeper and it'll help you to get rid of useless apps completely — a couple of clicks and voila! A clean Mac is a fast Mac.
The thing is that most apps create additional files and folders that remain on your Mac even after the app itself is deleted. Such files and folders are called "leftovers," and while they may not seem like a big deal in small amounts, when accumulated over time, they can slow down your Mac and prevent it from working at full capacity.
That's why all Mac users should know how to uninstall Mac app completely (read: "how to remove app leftovers on Mac"). To master this art, you need to know answers to three questions.
How to find software leftovers on your Mac?
To delete app leftovers on your Mac, you first need to find them. Normally, leftovers are located in the Library folder.
The bad news is that unless you are still on OS X 10.7 or older, you won't be able to see the Library (this folder has been hidden from sight in newer OS releases). The good news is that there's a simple trick you can use to access it.
1. Open Finder and find the Go section in the upper menu.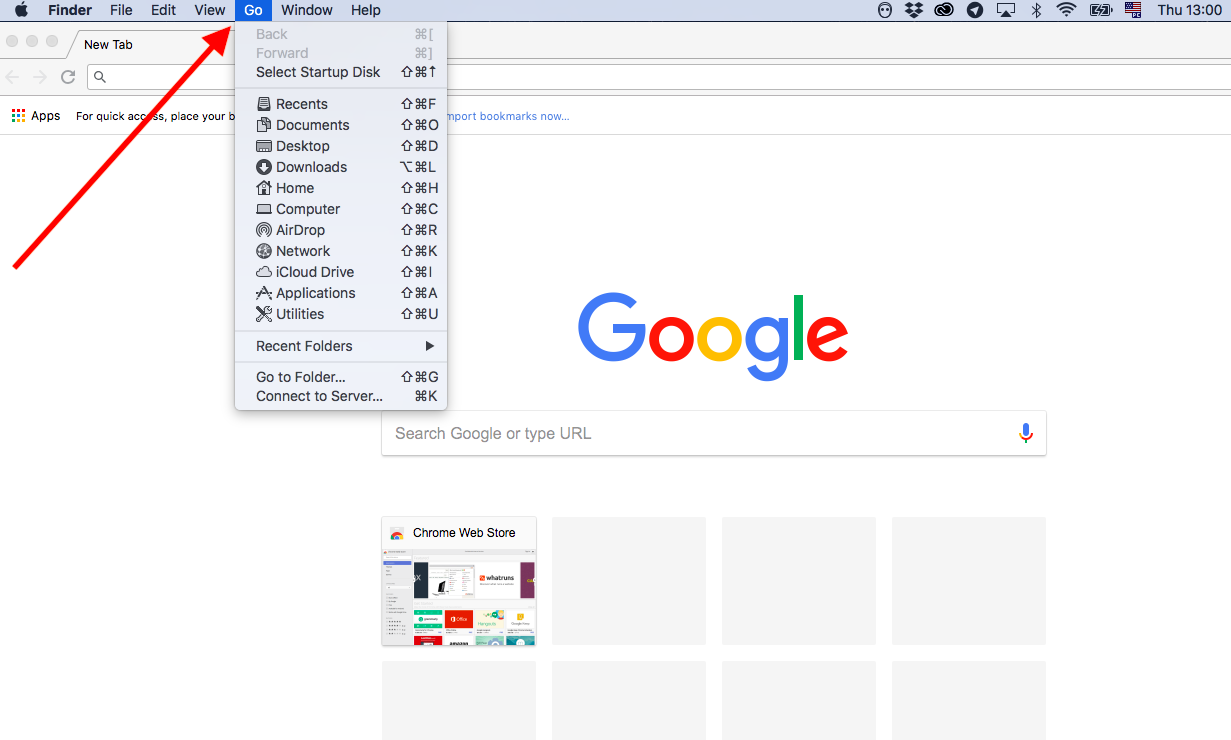 2. Find Go to Folder in the drop-down menu, click on it.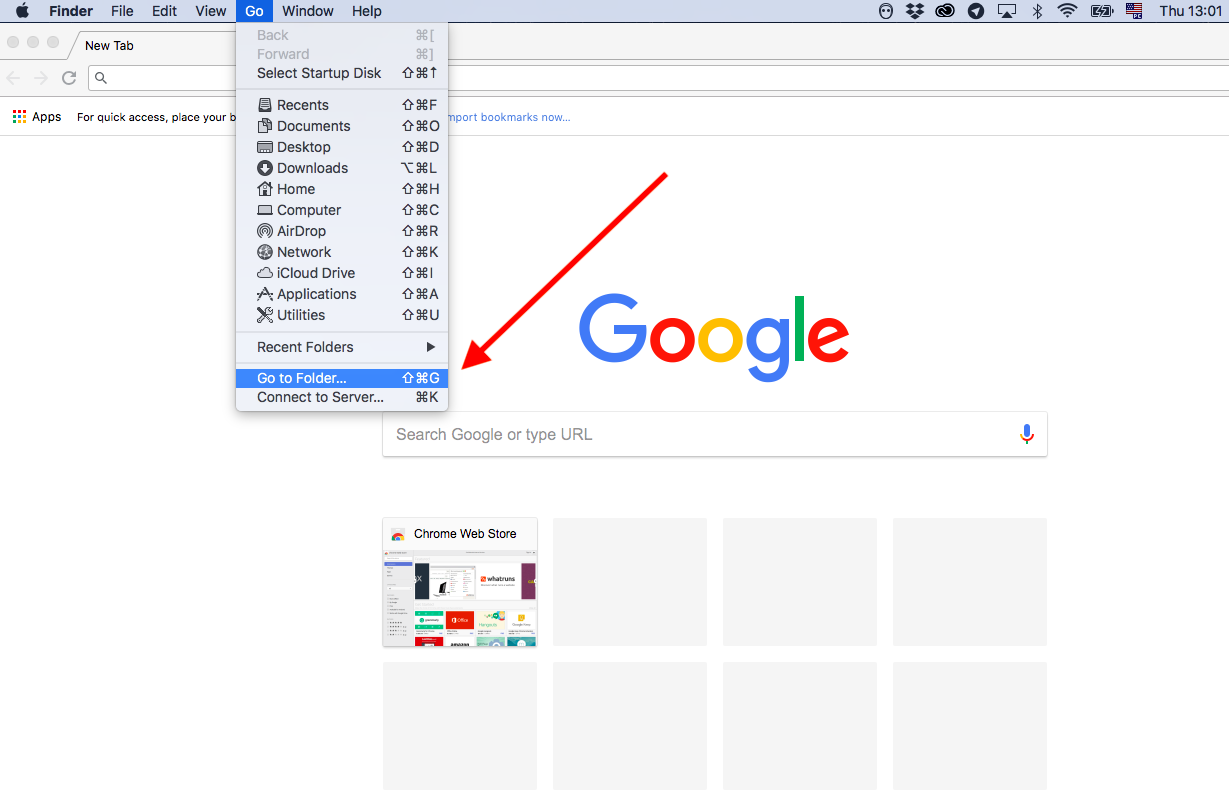 3. Type ~/Library in the pop-up window and press Go.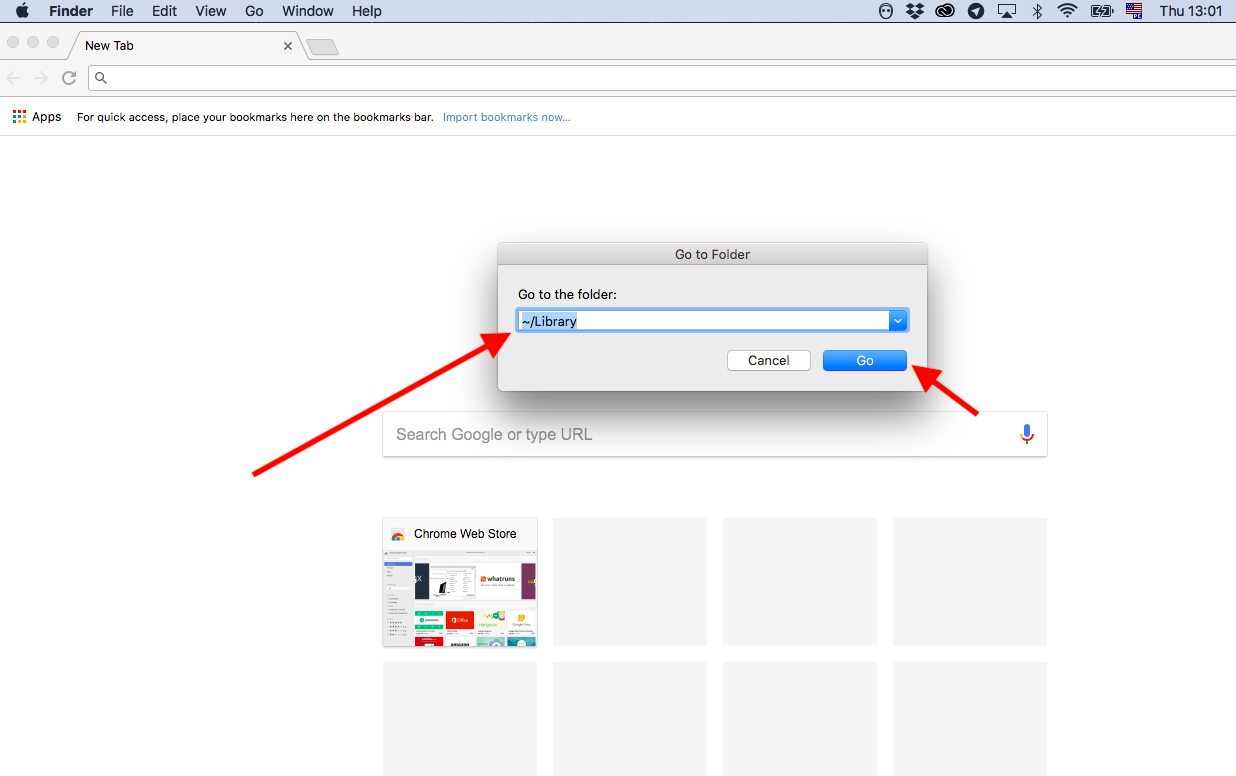 If you follow the instructions carefully, the Library folder will show up.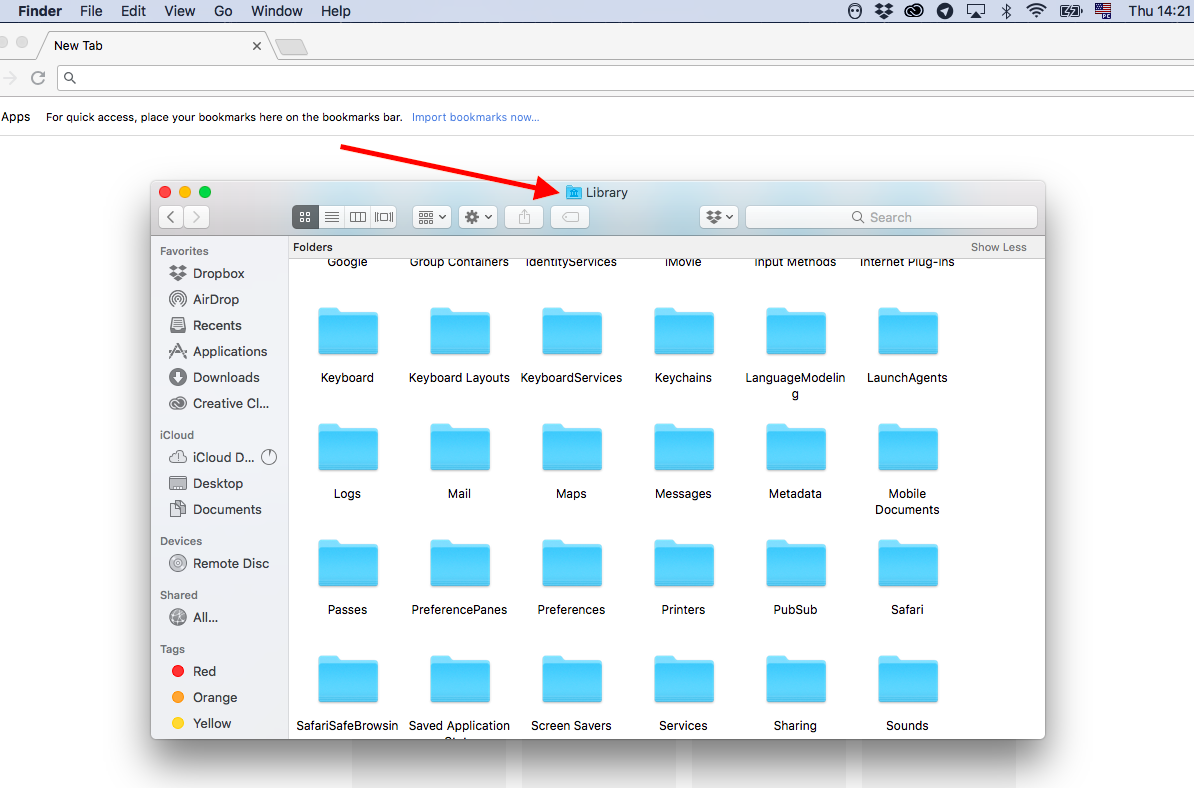 Good job! You're already halfway through.
Now you need to find leftovers of apps you want to be completely deleted. Here's how you can do this:
1. Type the name of the app you want to find leftovers for in the Search field, and you'll see all the files and folders containing the name of the app.
2. Make sure you're searching within the Library folder (if you search within This Mac, you won't see all the hidden files you need).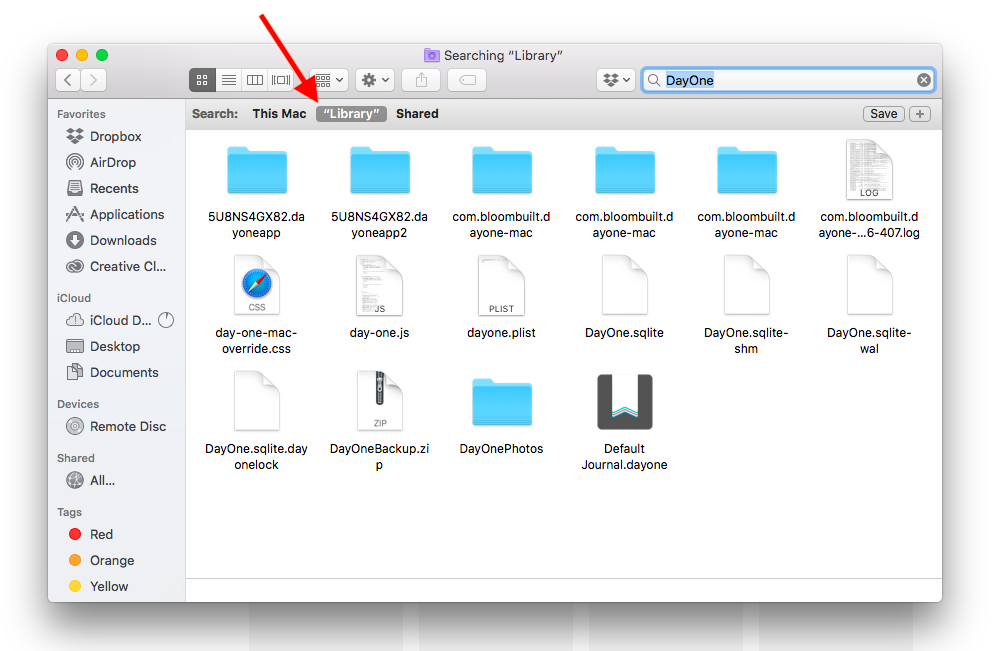 3. The files you see are exactly what you've been searching for — the leftovers. Select them all and move to the Trash folder.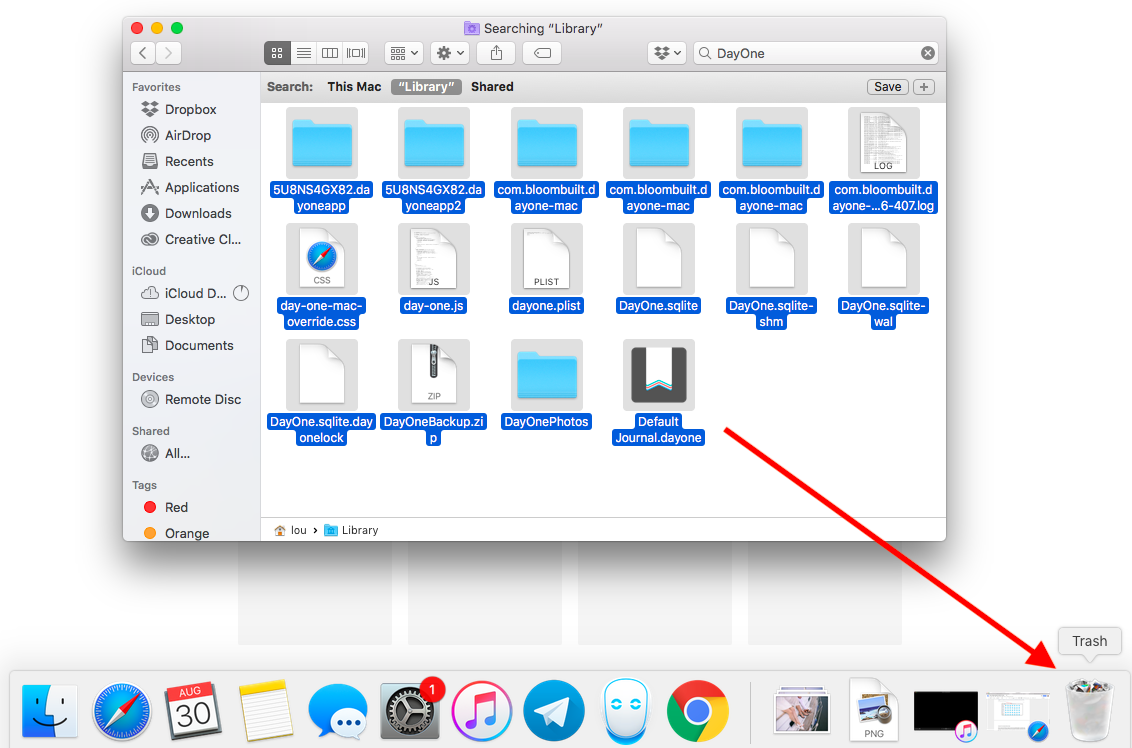 How to delete software leftovers on a Mac?
Once you've managed to manually find the leftovers, all you need to do is select all those folders and files and move them to Trash. And voilà, now the app is uninstalled completely!
Can you optimize and speed up the leftover-removal process?
Although finding leftovers manually is not rocket science, it might get a little bothersome over time. Especially, if you tend to install and delete apps frequently.
The good news is that there's a way to automate the process. There are tools designed to optimize the performance of Mac and most of them offer leftover cleaning as part of their features bundle.
Here at MacKeeper, we have a feature called Smart Uninstaller, and it serves exactly that purpose — to ensure your Mac is clean from software leftovers that eat up disk space and slow down your Mac.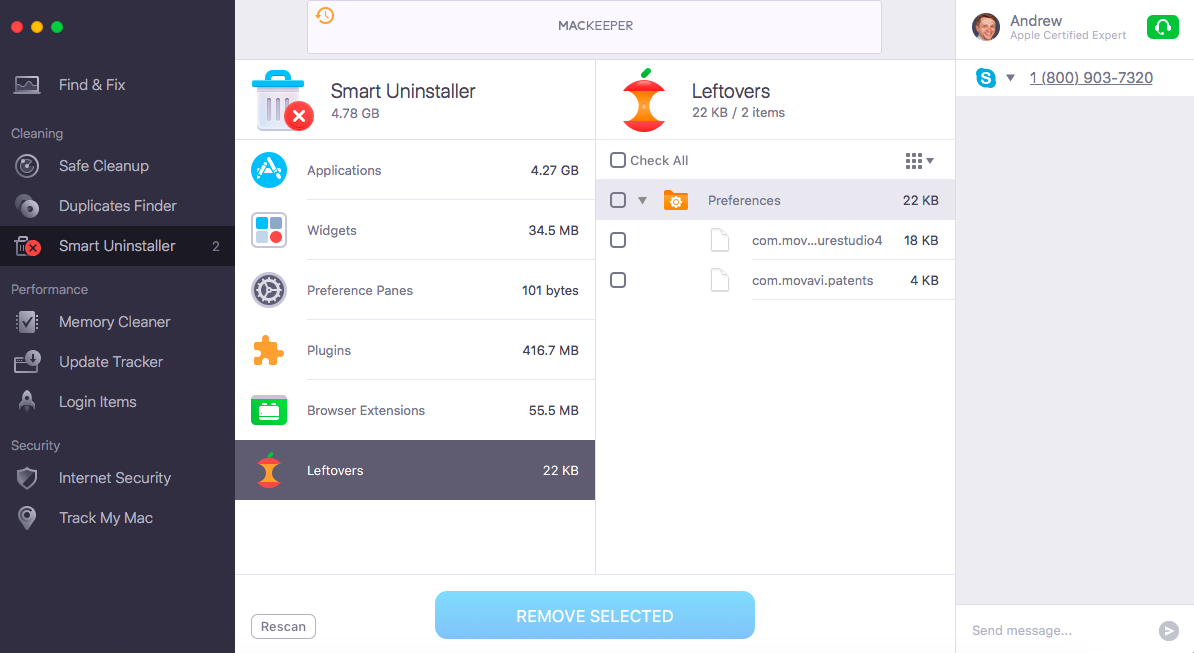 With MacKeeper installed on your Mac, you won't need to find and delete app leftovers manually.
The final takeaway
To make the most out of your Mac, you have to take good care of it. One of the easiest things you can do is to make sure your disk space is not cluttered with leftovers. Now you know how to uninstall applications on Mac completely and even know how to do it in two different ways: manually and with the help of software. May the optimal performance of Mac be with you!