If there's one thing that you really shouldn't expect to see when you're using a $1000+ MacBook, it's a screen covered in distorted, flickering lines and images. MacBook screen flickering is difficult to diagnose, and while it could point to an internal hardware issue, some simple troubleshooting steps may be enough to cure the problem.

Before we start

System maintenance on a Mac can be confusing. Before you consider more drastic steps, you should make sure your system is fully updated. You can update your apps automatically using MacKeeper's Update Tracker.

Open MacKeeper and select Update Tracker

Click the Scan for Updates button to check your apps for updates

Select any of the available update, then press Update to begin installing them

If you're worried about your Mac, give MacKeeper a try. It comes with one free fix, letting you see the results before you buy.

Rather than put up with a flickering picture on-screen, you may be able to fix the problem yourself by:
While this guide can't cure hardware failure, it can help you recover your MacBook if your screen keeps flickering because of underlying software issues. Here's what you need to know.
Restart your MacBook
If you want to fix any kind of unusual problem on your MacBook (like a flickering screen), restarting it is a good place to start. Restarting your MacBook is quick, easy, and clears your running memory. If your blinking screen is caused by an underlying software issue, this could resolve it.
To start, click the Apple logo in the top left corner of your screen. From the menu, select Restart
If you want macOS to reopen your currently active windows when you restart, click the Reopen windows when logging back in checkbox. Otherwise, press Restart to reboot your Mac
Check for the latest macOS updates
Apple regularly releases new system updates for macOS that contain important bug fixes and feature updates. If you aren't keeping your MacBook up-to-date, you should check for and install any available macOS updates for your device to help fix Mac screen flickering bugs like this one.
While it isn't a requirement, consider backing up your Mac using Time Machine before you begin. If a major system update fails to install properly, you can downgrade your Mac to the older version of macOS using your Time Machine backup afterward.
1. To check for new macOS updates, press the Apple icon in the top left, then select System Preferences from the drop-down menu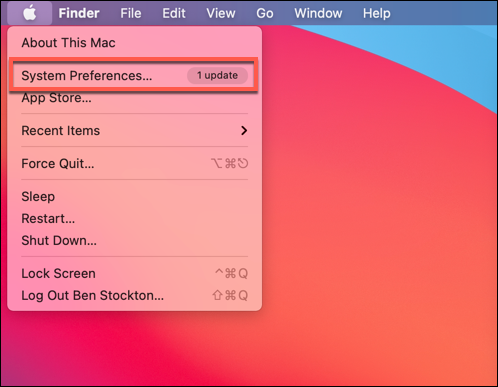 2. In the System Preferences menu, select the Software Update option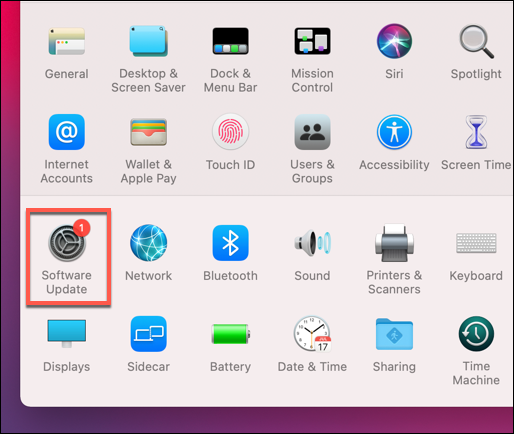 3. macOS will begin searching for updates automatically. If an update is available, click Update Now to begin downloading and installing it. This may take some time to complete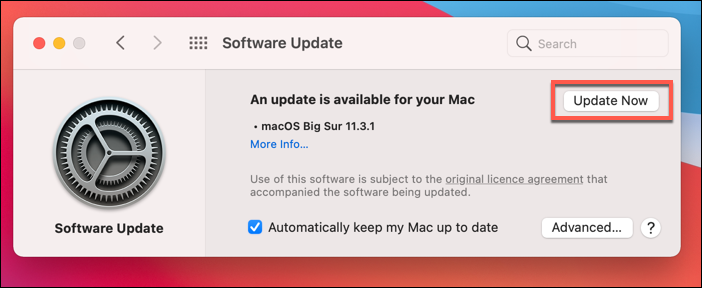 4. Once the update is ready, restart your Mac. The update will begin the installation process once you reboot
Switch off automatic graphics switching
If you're using a MacBook Pro with a standalone graphics chip, then your graphics output might spread across two separate GPUs. The standalone chip might handle more powerful tasks (like gaming or video rendering), while the integrated chip might handle the basics (like web browsing or word processing).
Automatic graphics switching is designed to help reduce overall power consumption, increasing your battery life in the process. It can also cause random MacBook Pro screen flickering, however, so if you can't diagnose this issue, switching automatic graphics off may help to fix it.
How to disable automatic graphics switching
1. Press the Apple icon on the menu bar, then press System Preferences from the menu to proceed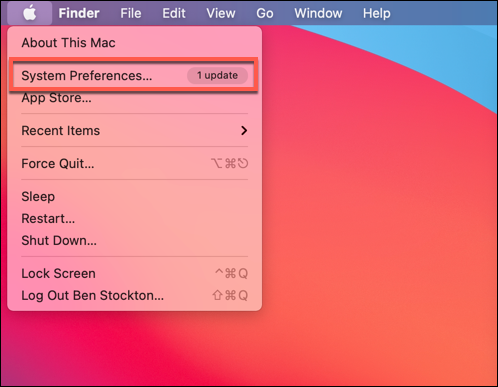 2. Press Battery in the System Preferences menu. In the Battery menu, press the Battery option on the left
3. Uncheck the Automatic graphics switching checkbox to disable this feature
If automatic graphics switching isn't listed in your MacBook Pro's settings, your MacBook doesn't have two GPUs. As a consequence, this feature isn't available to you and can't be behind your MacBook Pro display problems, so you'll need to investigate other possible causes (and fixes).
Reset your System Management Controller
Your MacBook's SMC (or System Management Controller) is an important, low-level chip that controls several internal power settings. It handles the process of putting your Mac to sleep and waking it afterward, charging your battery, switching between different graphics modes, and more.
If something is wrong with your SMC, issues (such as a flickering screen) can start to appear. You can quickly reset your MacBook's SMC, however, which can fix the issue.
How to reset SMC on MacBooks with an Apple T2 Security Chip
If your Mac has an Apple T2 security chip, you'll need to follow these instructions to reset the SMC.
To reset the SMC on your MacBook, switch your MacBook off first and disconnect it from the power adapter. Press and hold the Control + Alt + Shift keys together on your keyboard for at least seven seconds, then press the power button (while also holding the other keys)
Continue to hold all four keys for at least another seven seconds, then release them
After a few moments, press the power button as normal to switch your MacBook back on. If the instructions were followed correctly, your SMC chip should reset
How to reset SMC on older MacBooks (pre-2018)
MacBooks released before 2018 don't have the Apple T2 security chip installed. If your MacBook lacks this chip, you can follow these instructions to reset your SMC instead.
Switch off your MacBook and disconnect it from the power adapter. Once the MacBook is switched off, press and hold the Shift + Control + Option keys
With the three keys selected, press and hold the power button. Hold all four keys for at least 10 seconds, then release the keys
This should reset your SMC. Press the power button at this point to restart your Mac
Reset your NVRAM or PRAM Chip
The NVRAM (non-volatile random access memory) chip on your MacBook is used by macOS to store some system-critical information, such as the current date and time or your current graphics configuration. Older PowerPC MacBooks use the PRAM (parameter random access memory) chip for the same functions.
Resetting these memory chips can help to reset certain display issues, especially if you've messed up your display settings using a non-standard configuration on your MacBook (eg. multiple monitors with different resolutions).
To reset either your NVRAM or PRAM chips (depending on your MacBook), shut down your MacBook first
With your MacBook switched off, press the power button to begin the boot-up process, then press and hold the Option + Command + P + R keys. Release these keys after approximately 20 seconds
Your MacBook should restart at this point, with the NVRAM or PRAM chip reset
Next steps
If the steps above can't cure your MacBook screen flickering, it might point to a hardware issue that isn't resolvable without contacting Apple directly. Check that your MacBook is still in warranty, then head to the Apple support pages to request additional technical support.
Read more: